In a locked-down world, can videoconference drinking truly satiate our desire for personal connections? COVID-19 measures spiked bar owner George Cherian Abhishek's learning curve and he plans to keep broadening his (and his employees') skill sets
Chances are, you probably haven't heard of Oriental Elixir, partly because its management doesn't intentionally publicise the bar. Antiques collected from around the world furnish this nondescript bar, which has no frontage except for a small 'Oriental Elixir' sign at the door. Century-old cigarette advertisement posters and yesteryear toys like a Pakistani-style bus are likely to catch the eye of first-time patrons. Almost all of these are for sale, by the way.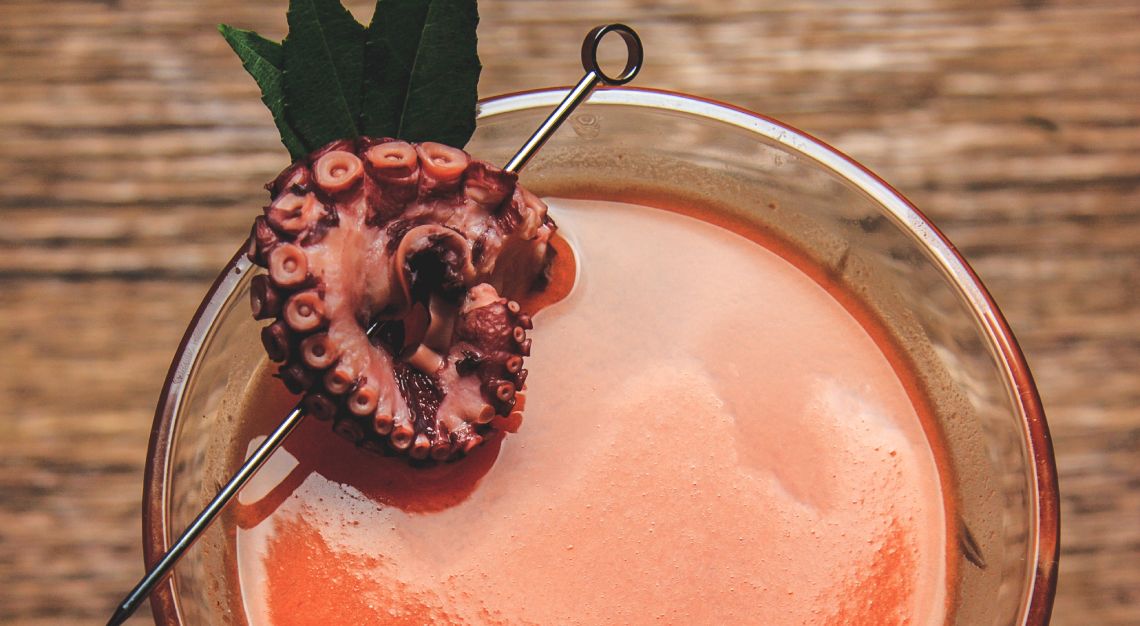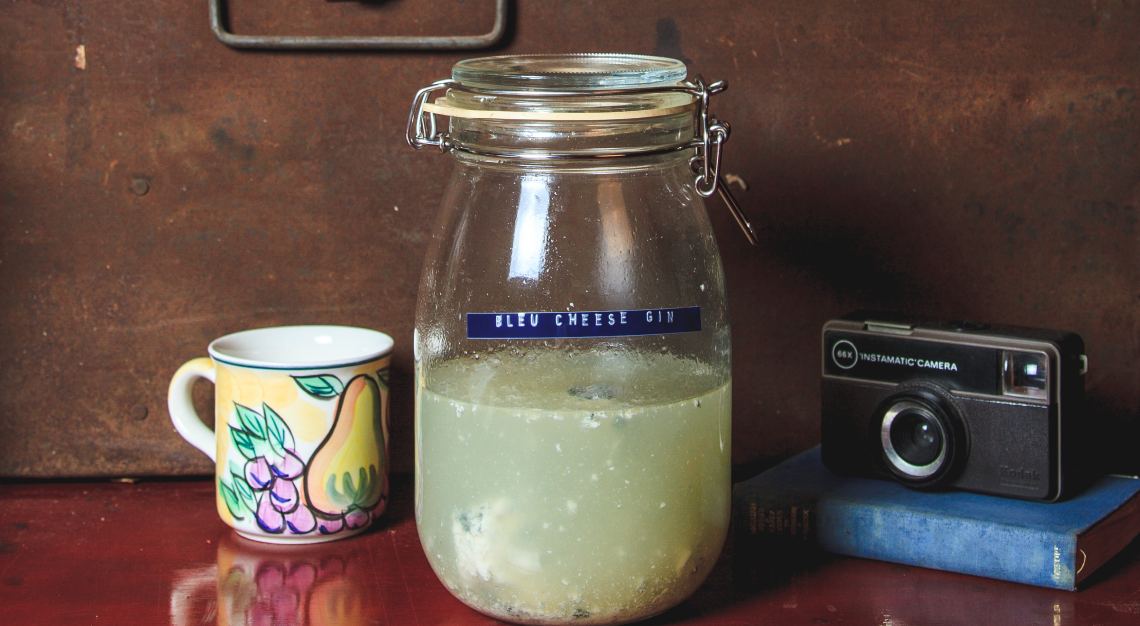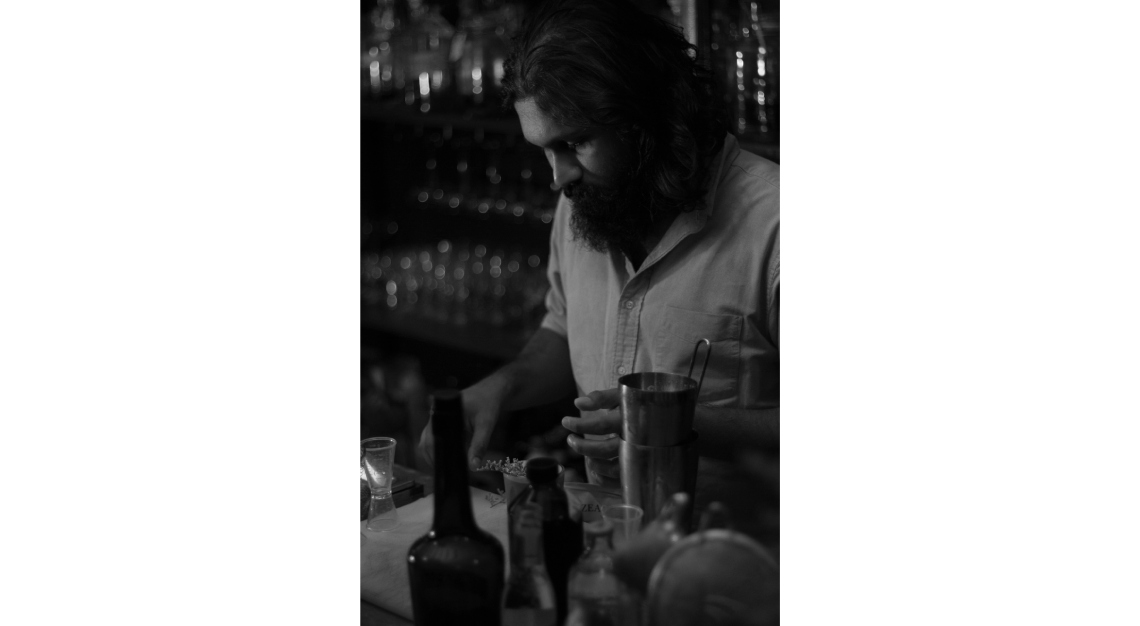 This nonconformist watering hole is the laboratory of Spiffy Dapper's founder, George Cherian Abhishek. As you indulge in a cocktail made using liquors infused with an off-kilter array of flavours, from blue cheese and rosemary chilli to Thai smoked beef and octopus (octopus gin is, in fact, a bestseller), the bar's speakers pipe in a playlist that comprises the earliest recorded music of civilisations from around the world.
As if Oriental Elixir wasn't unique enough, restrictions necessitated by the current pandemic are egging this hipster outfit and its sister bar, Spiffy Dapper, toward their next evolutions.
During the first few months of the pandemic when other nightspots were ailing, Oriental Elixir was conversely experiencing an increase in patronage – people wanted to hang out in a secluded bar that wasn't crowded, which is effectively Oriental Elixir described in a single breath. What luck, George probably thought to himself.
"I am an optimist. I did not think about the possibility of full closure of all bars," the hirsute gent divulges. In early April, Singapore's Prime Minister, Lee Hsien Loong, announced 'Circuit Breaker' measures that included the ordered stoppage of dine-in patronage at all food and beverage establishments. Today, the calm stillness of Oriental Elixir is reflected by that of the ghost town outside. However, this lockdown would be the impetus of his team's self-upgrading, from hospitable barmen to all-round entertainers.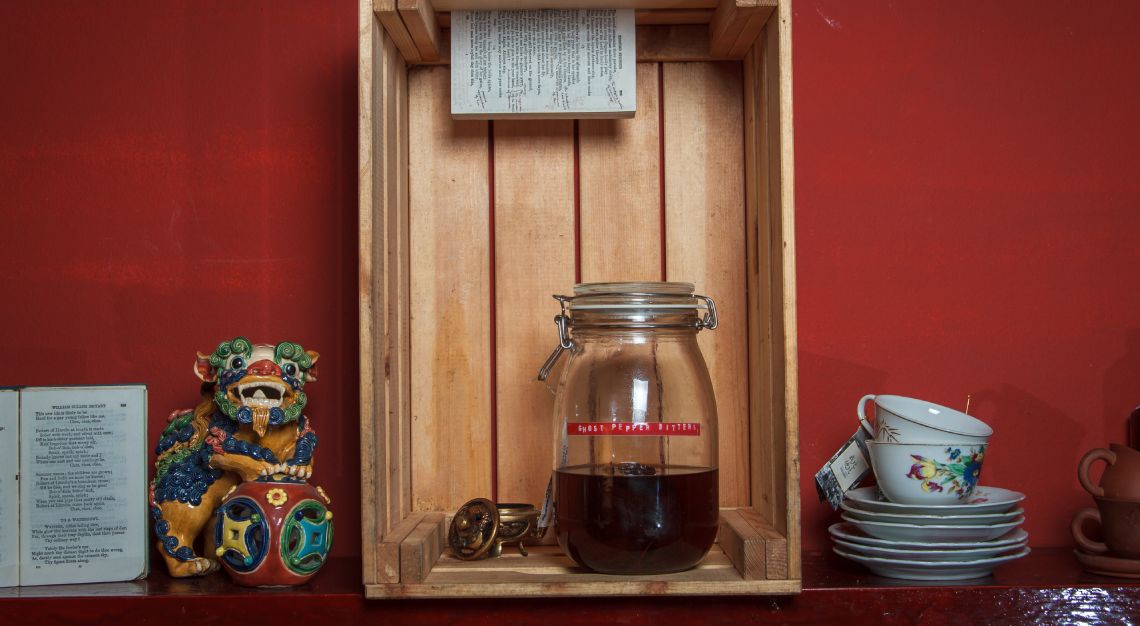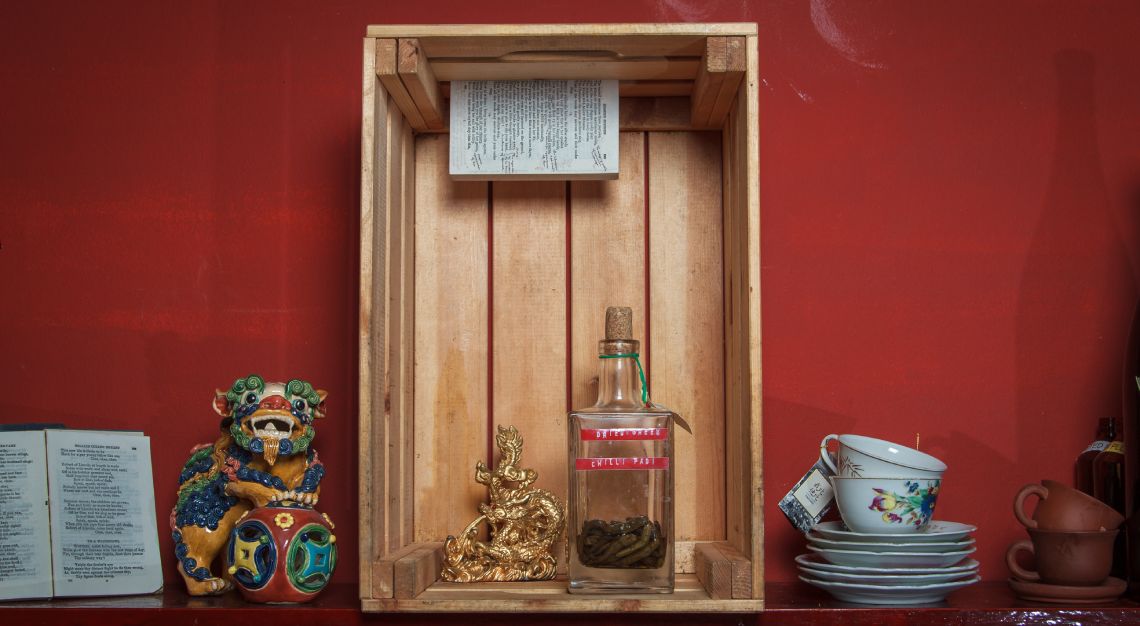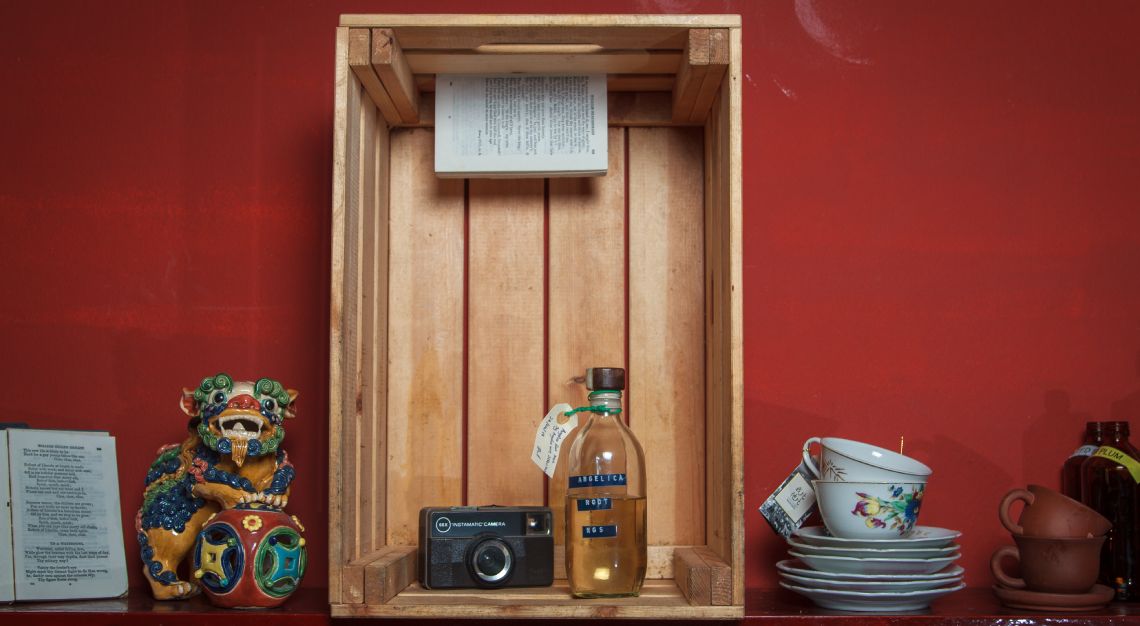 "Although some bars are getting by during this period by selling bottled cocktails, people go to bars for a sense of community and they can't get that from alcohol delivery. Closeness drives spending," George enlightens. "Crowded nightclubs, for example, generate more revenue (per square foot) than cocktail bars."
George's solution for his fast-sinking ship was to live-stream himself mixing drinks and talking to customers who would check in online. "I have newfound admiration for people like podcasters and streamers. I came to realise that keeping that level of energy up while talking constantly is very tiring," he admits. His ragtag film crew consist of the current staff of Oriental Elixir and Spiffy Dapper. They currently film nightly in Spiffy Dapper and plan to film in Oriental Elixir soon.
Although production quality can be improved, the entertainment value of the content that they put out shines through. Take this video for instance. It not only teaches those in captivity how to make a daquiri like a pro, but also evokes hearty laughs. A few dozen shares and a few thousand views per video? Not too shabby for a bunch of self-taught vloggers.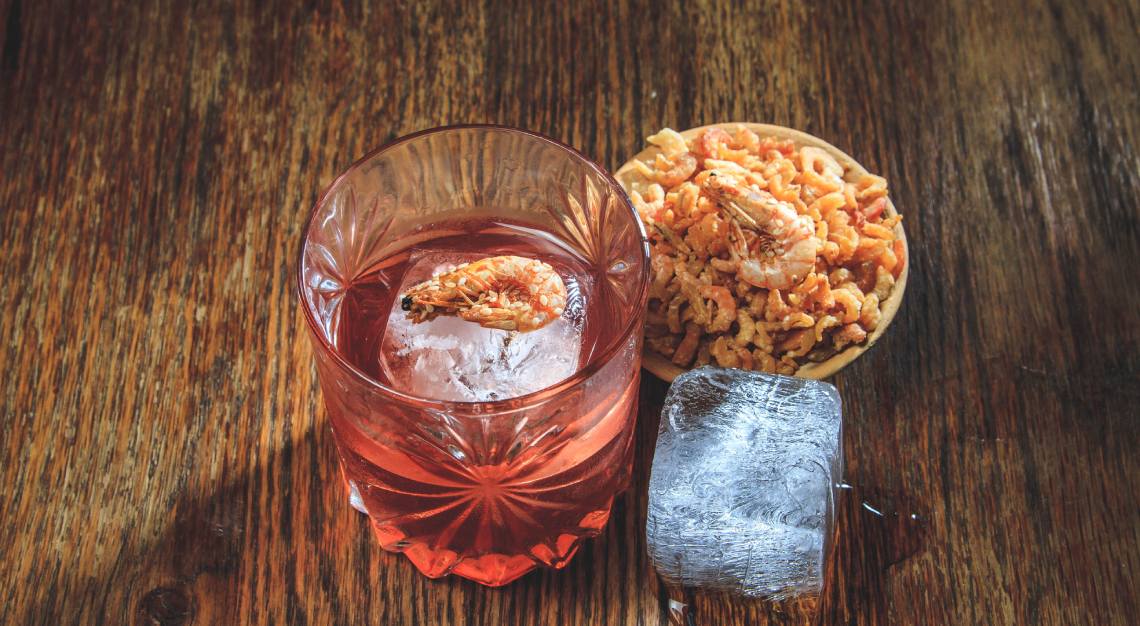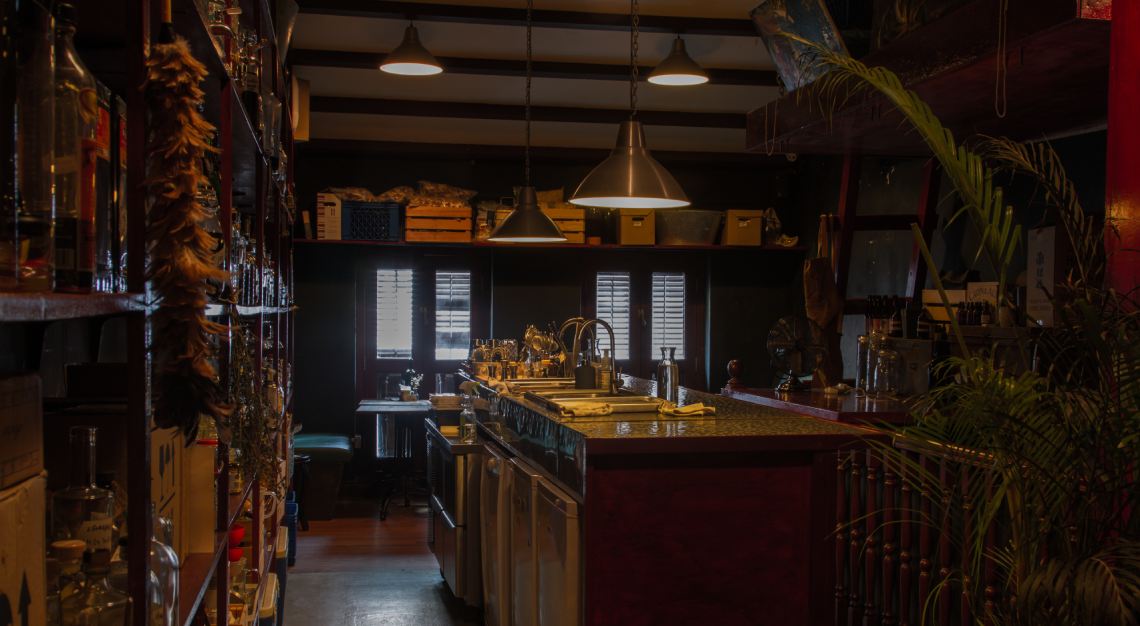 Viewers can now call in if they would like to chat. If they fancy the cocktail currently being concocted on screen, or any cocktail for that matter, they can get these bartenders-turned-filmmakers to deliver cocktails to them too. The show has been videoconferencing with different guests every day from across the industry. Named The Circuit Breaker Sessions, the show brings on personalities from other walks of life and sells bottles of its unconventional gin infusions. "The current situation forced us to adapt to survive," George says, which he and his team have done pretty well.
"For now, we are still effectively running a full bar," continues George, who shares that he isn't selling nearly as many cocktails as he used to, but remains an optimist. For now, he's focusing on enjoying engaging conversations with people who call into his live stream.
George feels that the human connection and the close proximity between people cannot be replicated, but one cannot deny that he's imitated these very well. "I'm glad that during these tough times, our live streams help lift people's spirits. I've come to value learning a lot more and I'm very interested to see the disruptors who will emerge from this crisis."
Oriental Elixir
10 Haji Lane
Second floor
Singapore 189203
Tel: +65 8233 9810