It's that time of the year again – when we bid farewell to the year in hopes of a better one, surrounded by those we cherish most and bounteous good food and drink
This year's holiday season might seem different – okay, a lot different – but that's no reason to be all doom and gloom. After a long and trying year, God knows we need some breathing space, before the start of a brand-new one. We dare say there's no better way to uplift the spirit than with a celebratory feast, surrounded by the ones that matter most. Here's a list of restaurants we've put together, where you'll be able to feast to your heart's delight and leave with nothing but fond memories.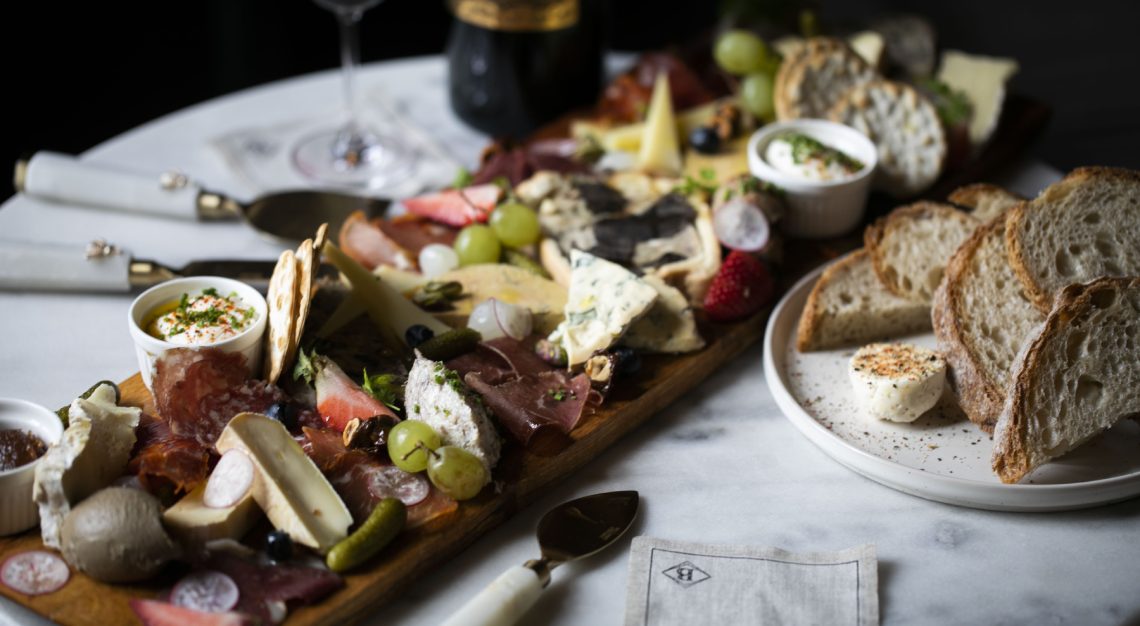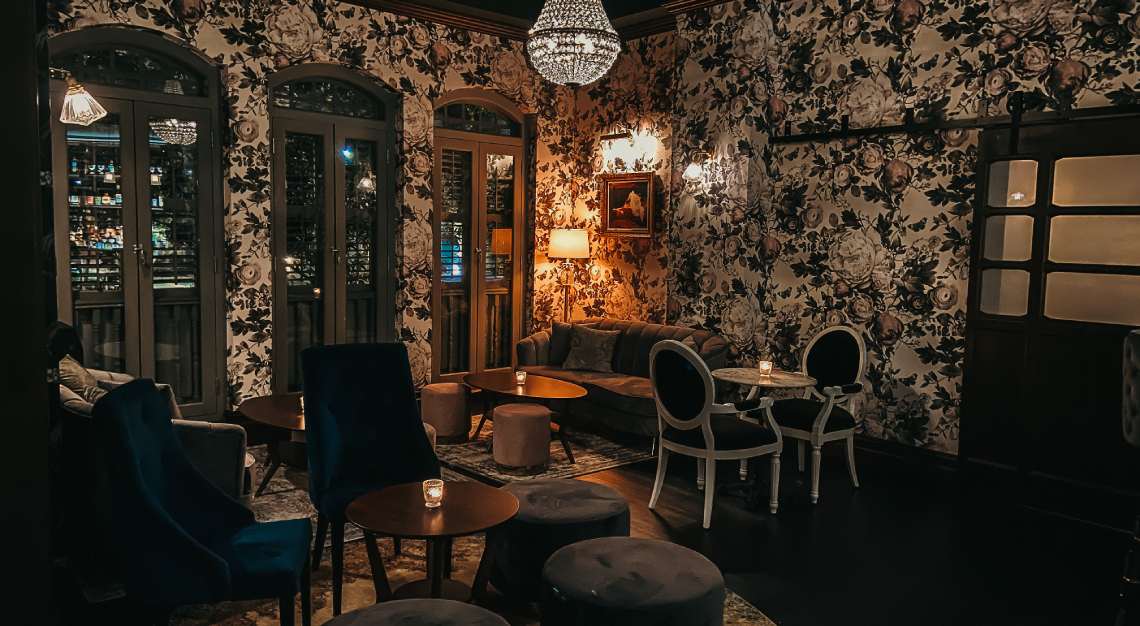 Barbary Coast
What about: Trust the revellers at Barbary Coast to know just how to throw a party, with good food and bubbly for company. It goes without saying that the Deadfall bar and rather lavish Ballroom are great spots to hang, and here's what they have to offer this year: The Deadfall Wellington and Proper Roast (lamb or beef, Yorkshire pudding, sauce chasseur and more), both best pre-ordered; Prancer's Poutine; Hand-Rolled Porcini Ravioli dressed in leek fondue and black truffle; and the Seasonal TTW Sando, a signature jazzed up with honey-glazed ham or smoked turkey.
Robb tip: Get sloshed on nine different Christmas cocktails. We like the Hallelujah Hot Chocolate and Ho Ho Holy Sh!t It's Christmas, which comes with whisky, bourbon, pimento dram, maple and burnt pecan bitters – yum.
Barbary Coast
16 North Canal Road
Level 1 and 2
Singapore 048828
Tel: +65 8869 4798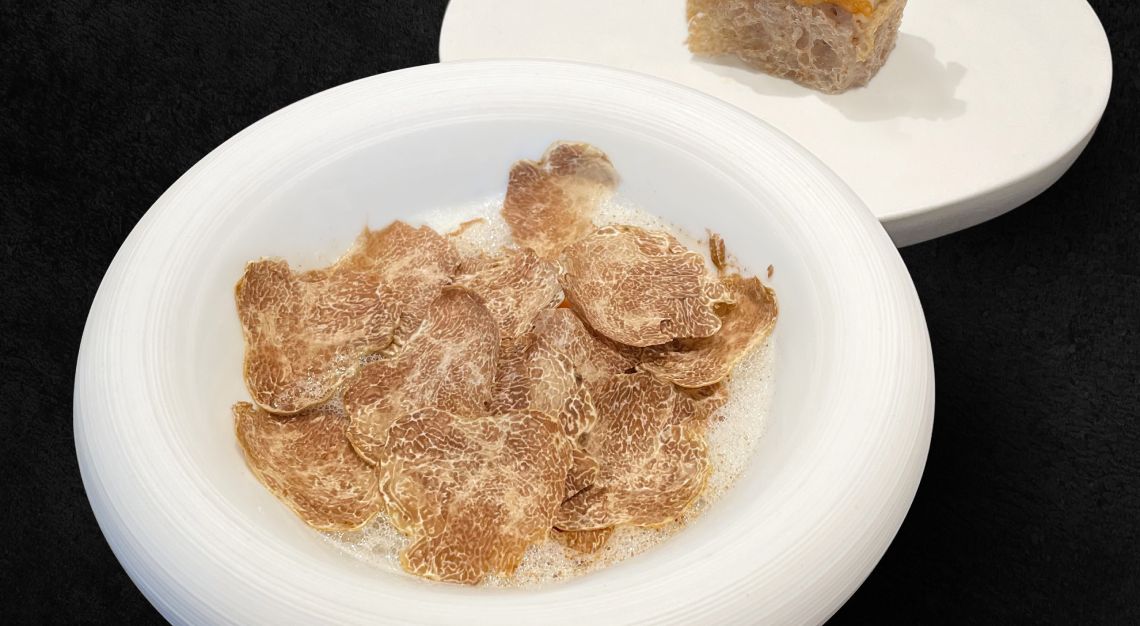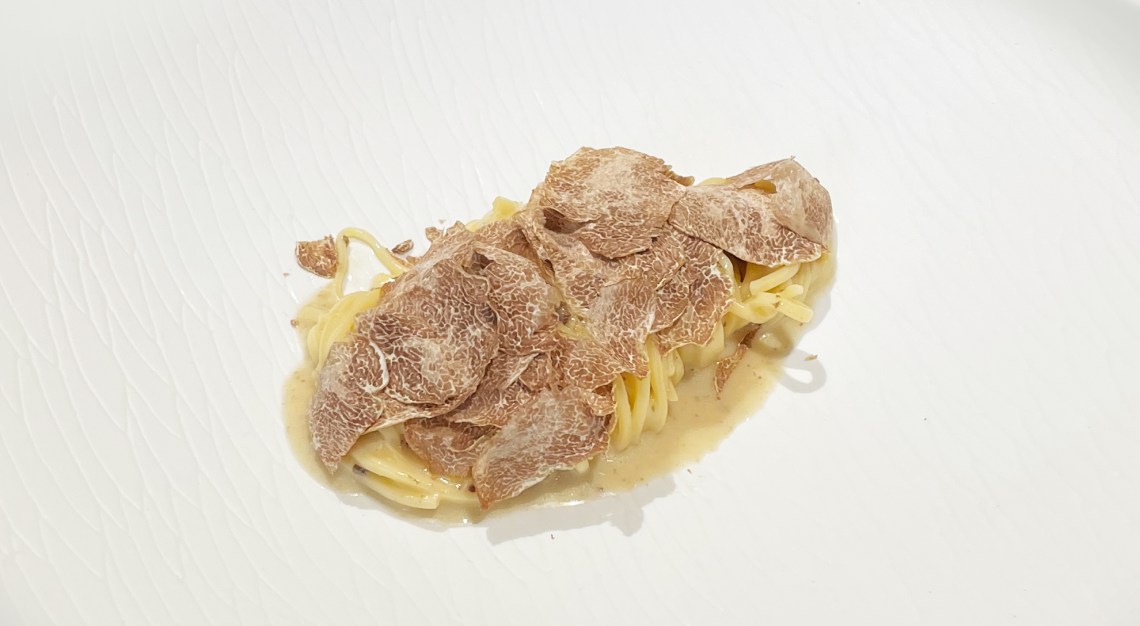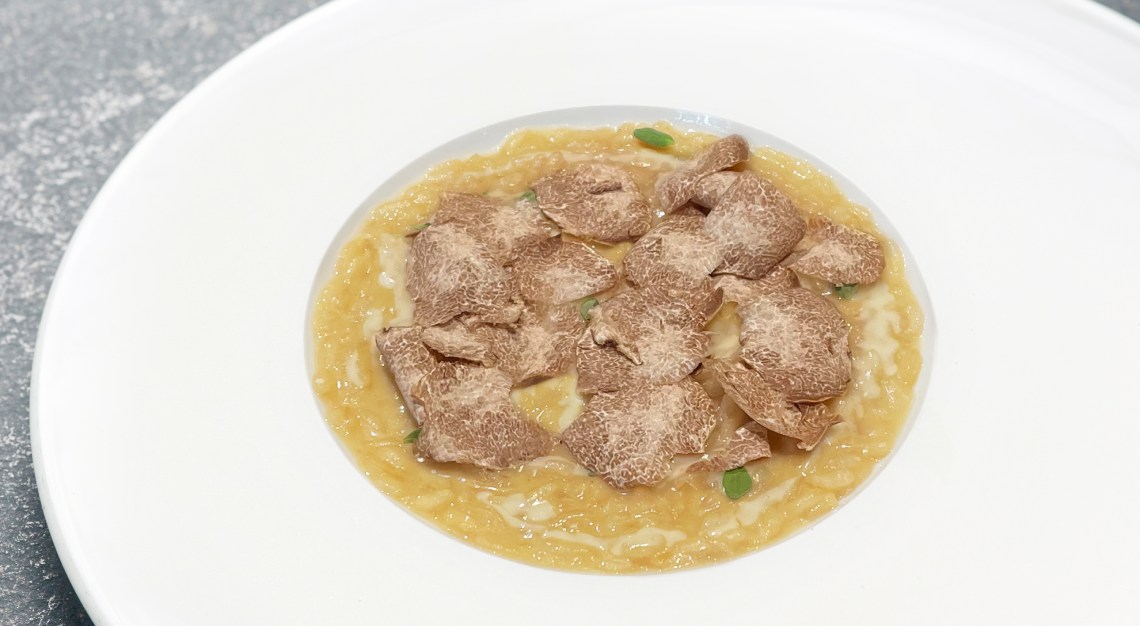 Buona Terra
What about: The Buona Terra experience, we assure you, is nothing short of delightful and memorable. So you can expect it to be the same with the one-Michelin-starred restaurant's new winter menus, available now. Resident chef Dennis Lucchi demonstrates an adept proficiency in using seasonal ingredients to a dish's advantage – the prized white truffles from Alba, for instance, work harmoniously well with the egg soufflé and handmade pasta in butter. Look forward the White Truffle Egg Soufflé with Saffron and Parmesan Cheese Sauce; Risotto with Espresso, Parmesan Cheese and Anchovy Sauce; and Monte Bianco, a layered chestnut sweet treat.
Buona Terra
29 Scotts Road
Singapore 228224
Tel: +65 6733 0209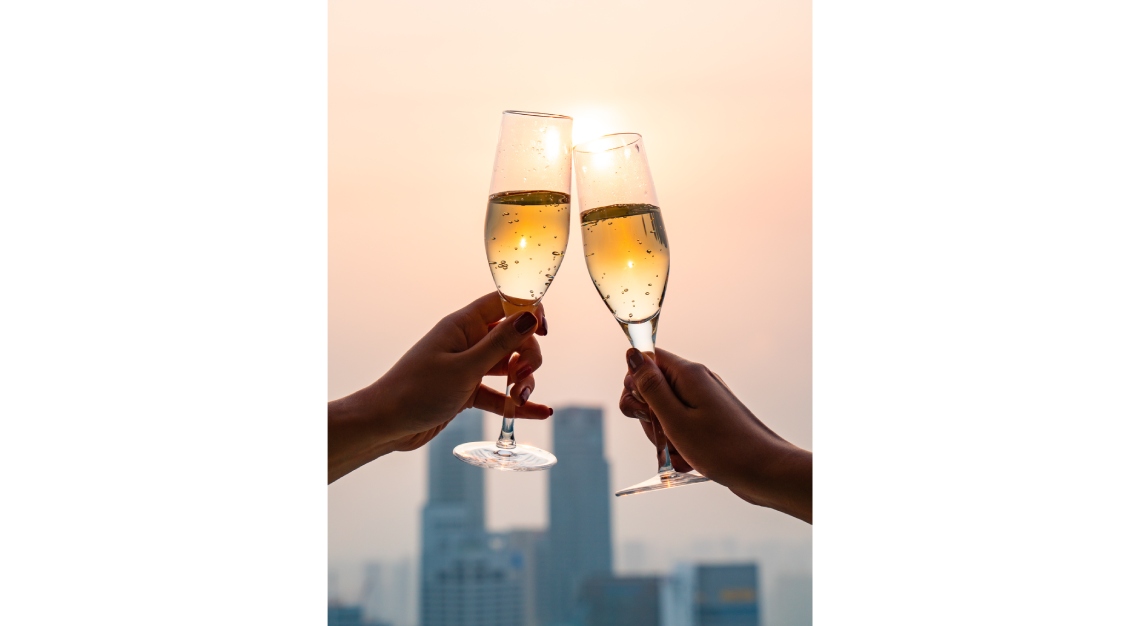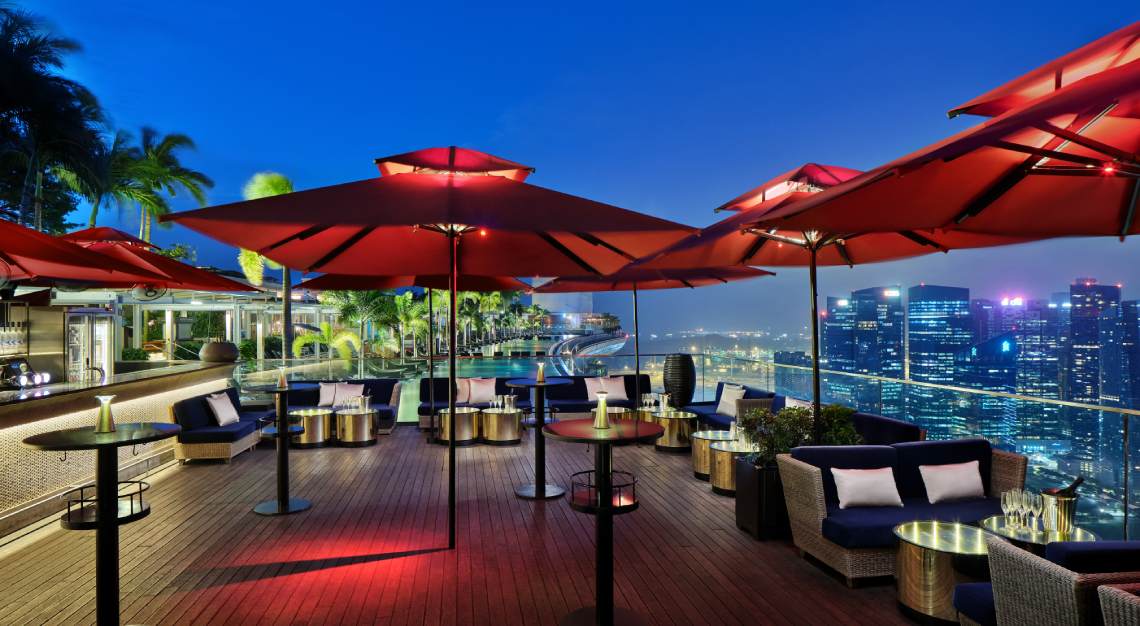 CÉ LA VI
What about: There probably isn't a better way to end a rather abject year on a high, than at CÉ LA VI – an all-in-one restaurant, bar and nightclub, loftily perched on the 57th storey of the Marina Bay Sands. Celebrate Christmas with a five-course dinner of Butter-Poached Bay Lobster and Salmon Tataki (24 to 26 December) and kick off the new year festivities with another five courses on the 31st. Highlights will include a Yasai Dashi Cappuccino, Kolrhabi Risotto and Duck Breast with a brown butter turnip purée. Top up S$188 if your liver is ready for a night full of free-flow bubbly and wines.
Robb tip: Get on the waitlist for CÉ LA VI's Glitter Disco on New Year's Eve, happening at the Sky Lounge from 6.30pm till late.
CÉ LA VI
1 Bayfront Avenue
Marina Bay Sands
Level 57, Tower 3
Singapore 018971
Tel: +65 6508 2188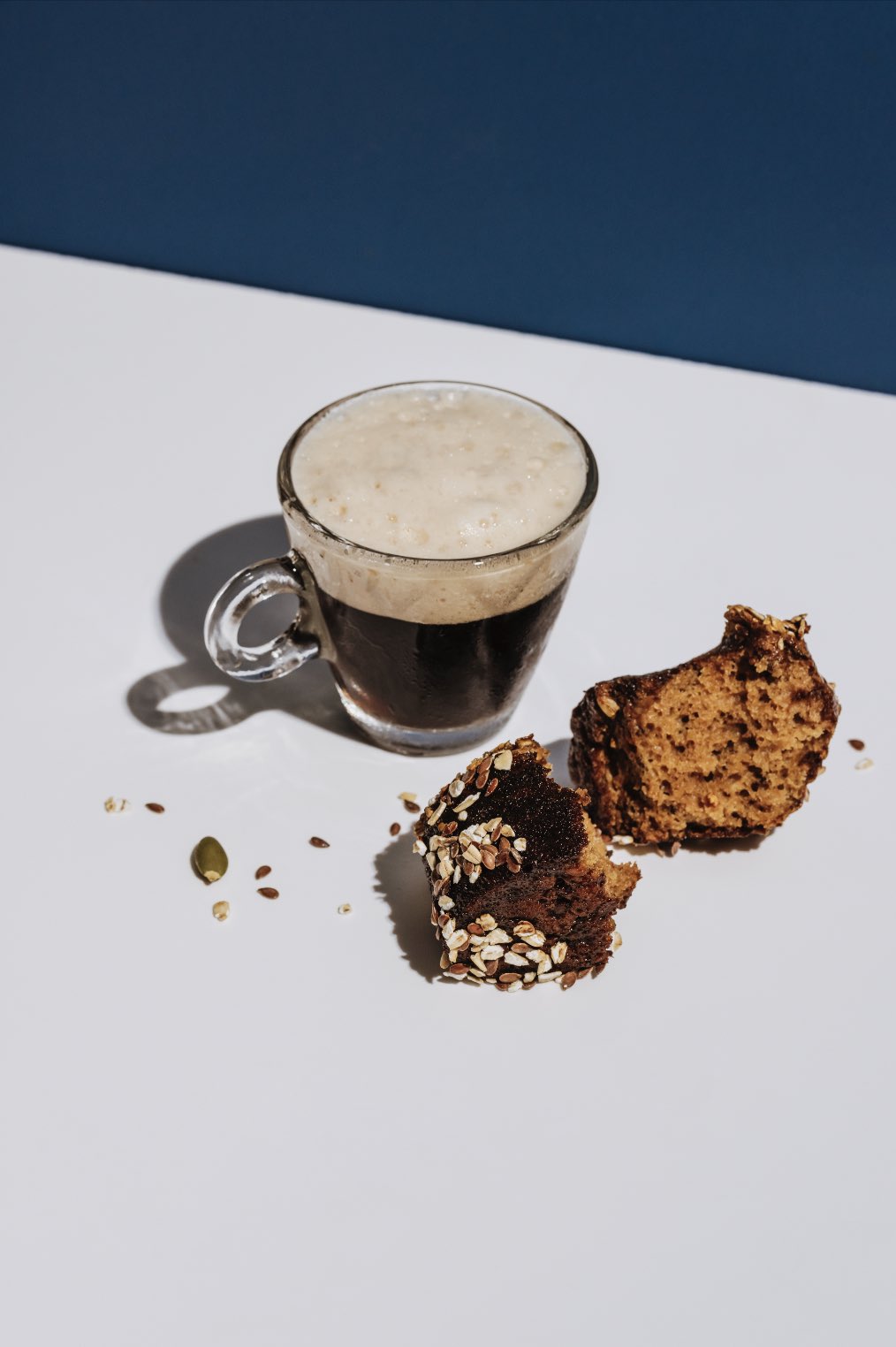 Cure
What about: How do the Irish feast during the holidays? Well, you'll know after you've been to Cure. The restaurant is helmed by chef-owner Andrew Walsh, who endeavours to take guests through the evolution of Irish cuisine. In that vein, Cure's Nua Christmas menu begins with a familiar Irish staple – Soda, Stout & Treacle Bread, which is a Guinness-infused soda bread that's glazed with sticky treacle. If that isn't enough to pique your interest, then A Porridge of Grains, entailing organic egg yolk and aged beef certainly will; so too, the Irish Blue Mussels & Scallop Chowder. Available until 31 December 2021.
Cure
21 Keong Saik Road
Singapore 089128
Tel: +65 6221 2189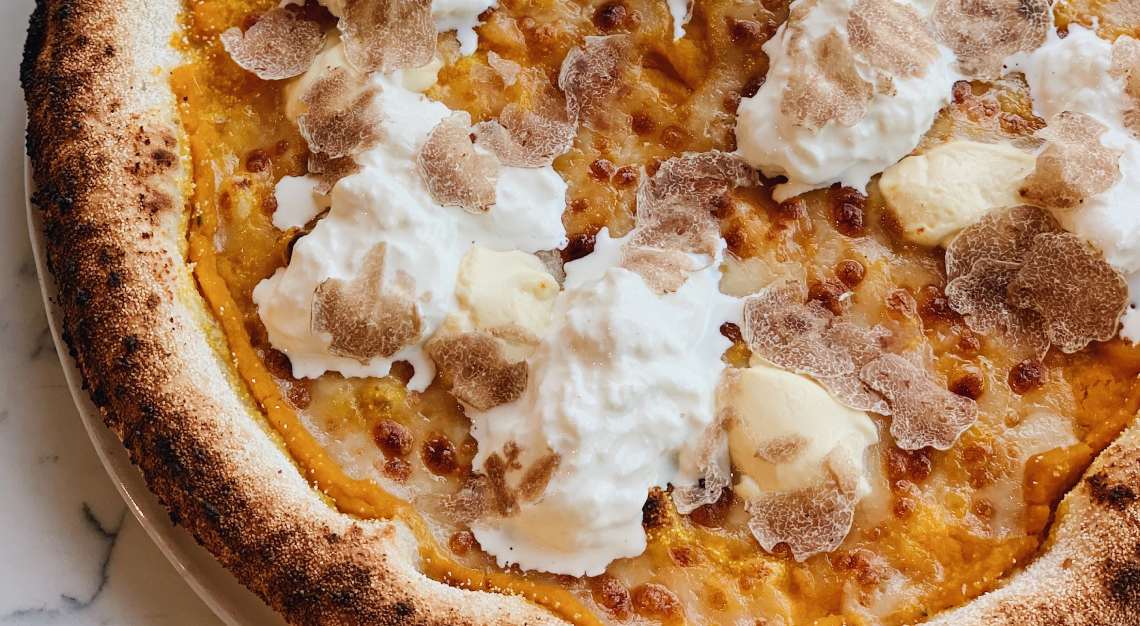 Da Paolo Dempsey
What about: Authentic Italian cuisine is the order of the day here – the majolica tiles, terrazzo tables, pasta-making counter and Italian wood-fired oven are a dead giveaway. The pastas and hand-stretched pizzas are wonderful, and because it is the white truffle season, we recommend heading over until it ends sometime in the middle of January 2022. Order the Wood-fired Naples-Style Pizza with pumpkin, mozzarella, mascarpone and burrata, or the Homemade Semolina Gnocchi with hazelnut pesto, and ask for as much white truffle as you want. You'd be charged market prices and according to how much you consume.
Robb tip: Visit Da Paolo's online grocery here, where you'd find panettone imported from Italy, booze and Christmas hampers.
Da Paolo Dempsey
Dempsey Road
Block 8, 01-13
Singapore 247696
Tel: +65 6261 3128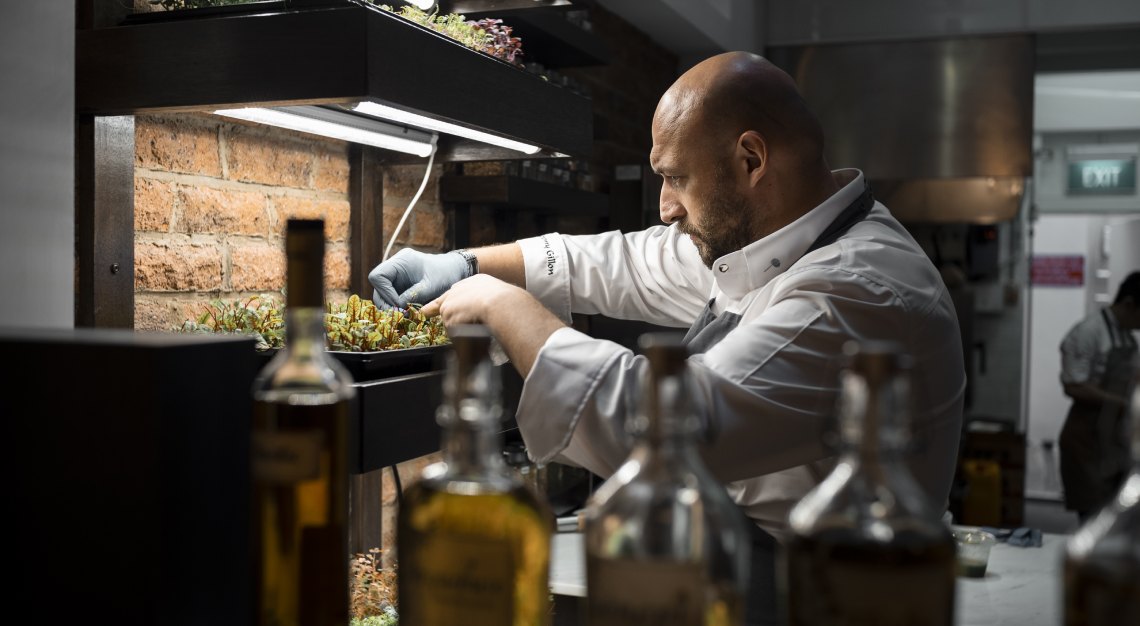 Restaurant Jag
What about: If what you want is a fancy night out that feels like home, then book a meal at Restaurant Jag. This year, enjoy the True Jag Omakase Experience (24 and 25 December 2021), which centres around vegetables and wild-foraged herbs, or the even more lavish Carpe Diem Experience (31 December 2021 and 1 January 2022), which will shine light on all things good, like blue lobster, beluga caviar and winter black truffle.
Robb tip: Enjoy pre-game at Flow Bar, a cocktail bar Restaurant Jag launched in August 2021. Drinks include the Burnt Lemon Whisky Sour and Peppered Pineapple for the tequila and mezcal lover.
Restaurant Jag
76 Duxton Road
Singapore 089535
Tel: +65 3138 8477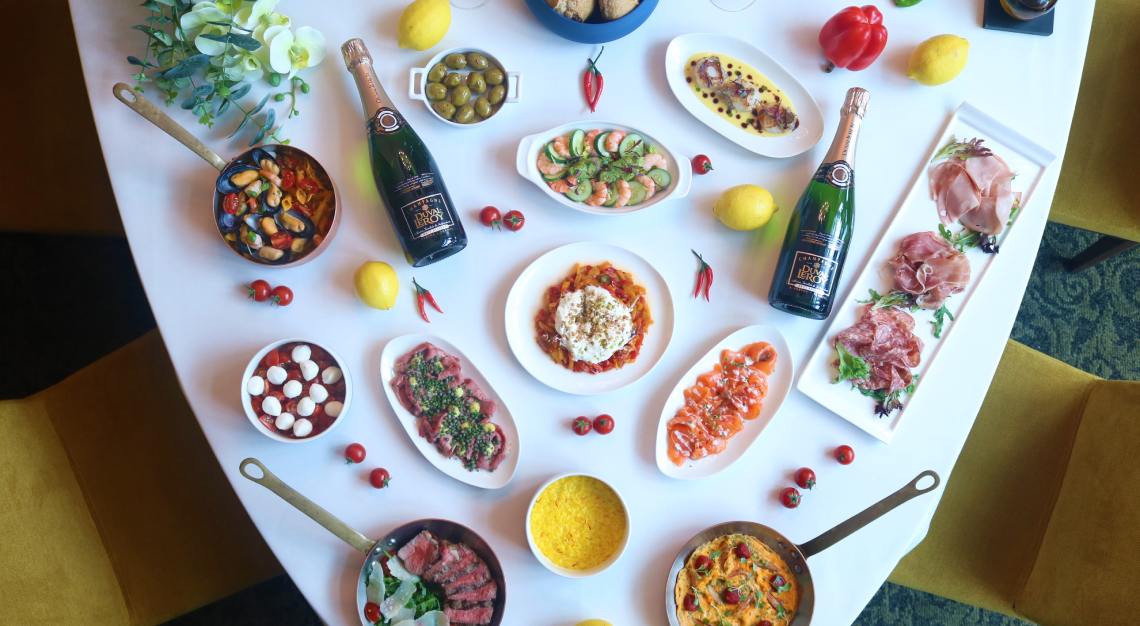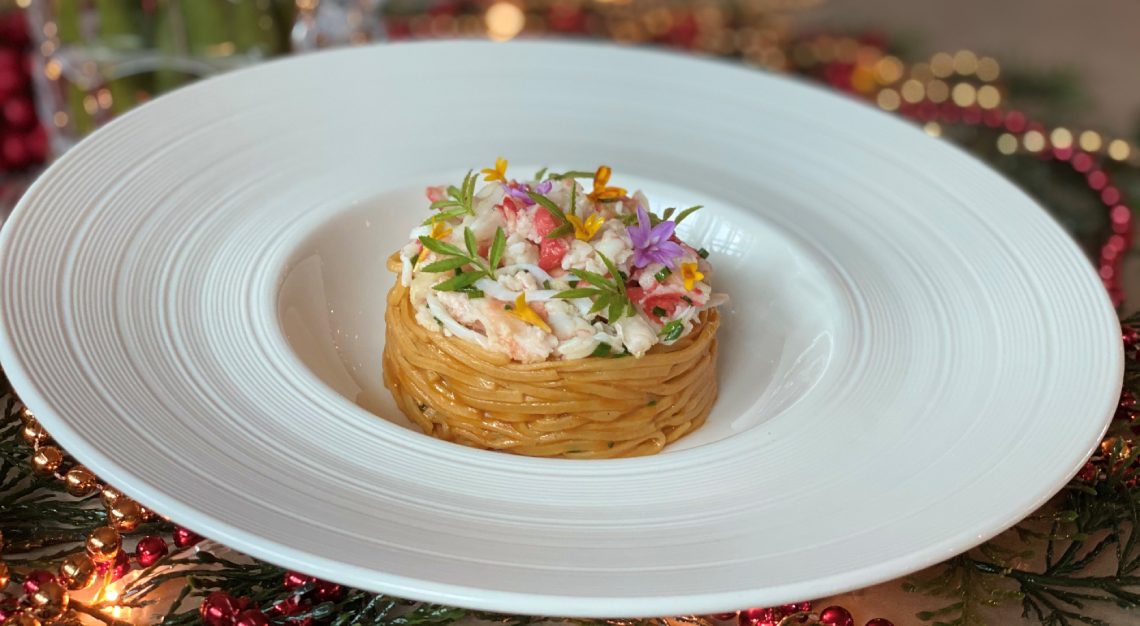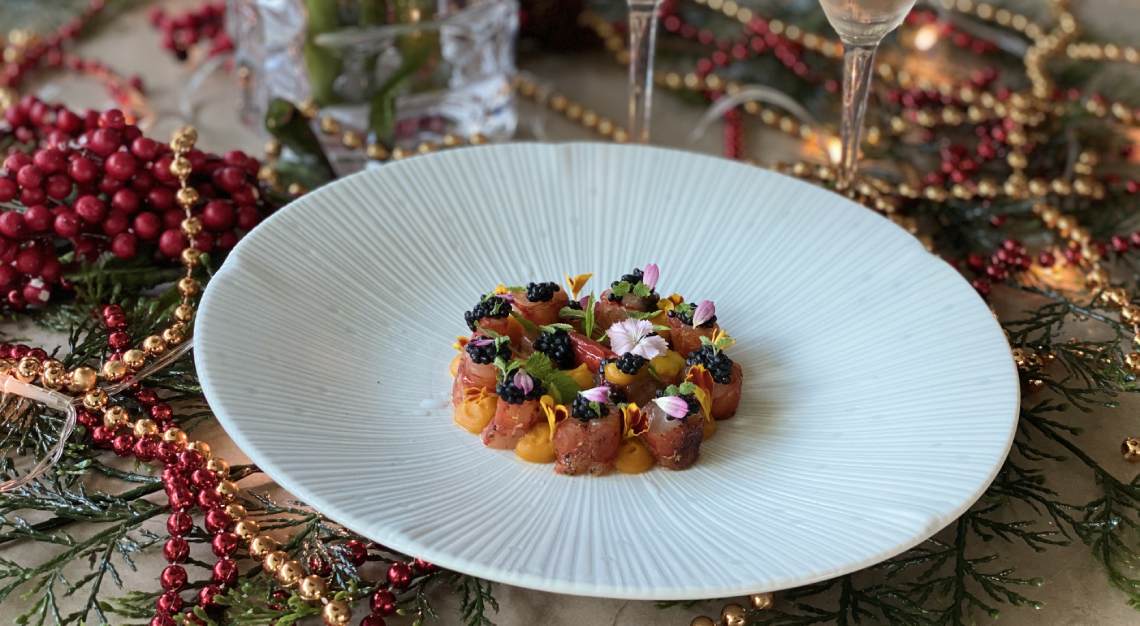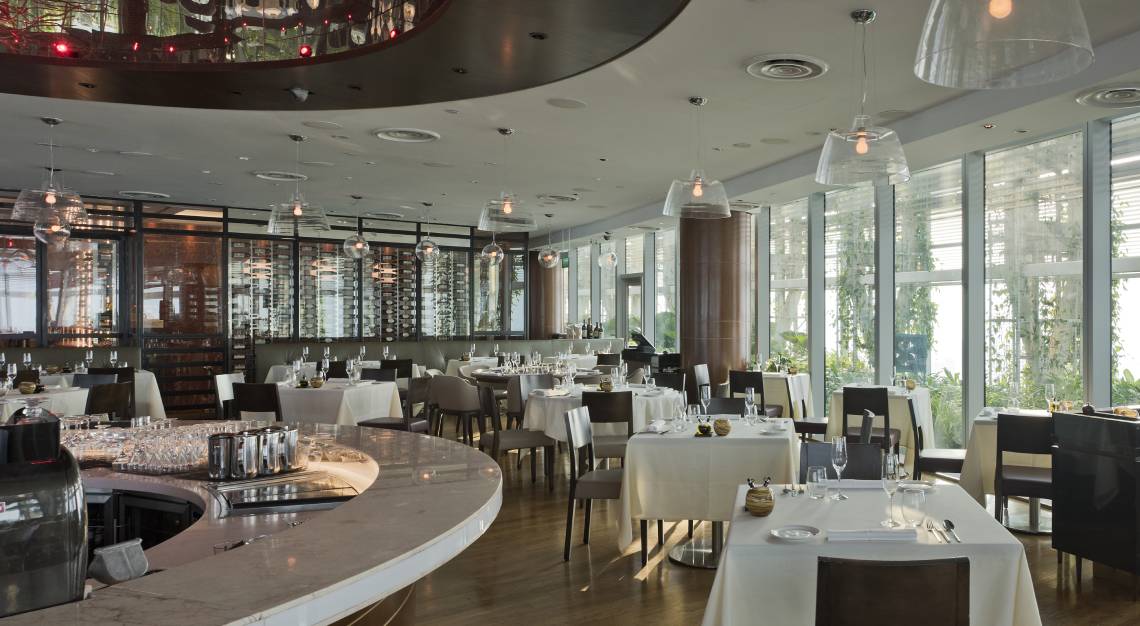 Zafferano
What about: At Zafferano, you'll be bidding farewell to the year and ushering in a new one with exquisite Italian fare and drink. It's a tough choice deciding between the four-course New Year's Eve Sunset Dinner or the New Year's Eve Dinner menu. Either way, trust head chef Andrea De Paola to cook up a storm. Delights from this festive lineup include the housemade Fagottini with sea urchin sauce and oscietra caviar, Sanchoku Wagyu Beef Striploin and Hokkaido Scallops with Porcini and Winter Truffle.
Robb tip: Want something a little more casual? Head on down on Christmas Day itself for a Champagne brunch, which will get you filled with Tuna Tartare, Ricotta-Filled Cannelloni and Neapolitan-Style Baccala.
Zafferano
10 Collyer Quay
Ocean Financial Centre
Level 43
Singapore 049315
Tel: +65 6509 1488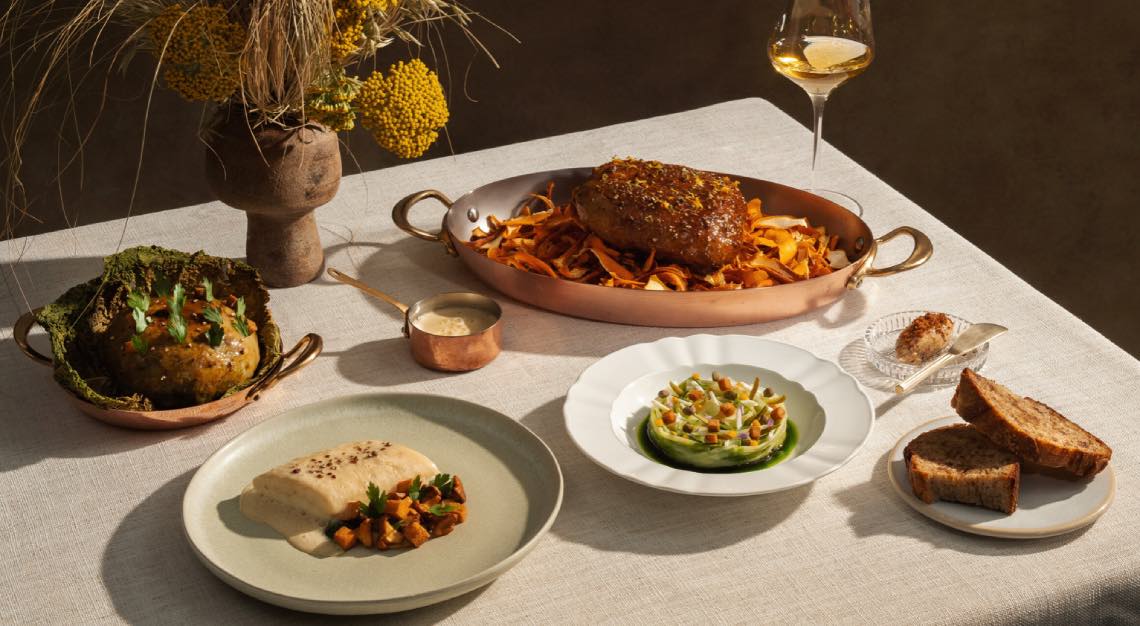 Claudine
What about: Chef Julien Royer of Odette pays homage to his mother and childhood favourites with Claudine. It is the place to be at if you're looking to enjoy delicious, authentic french food in a more upbeat, casual setting. Go for the Vol-Au-Vent, if you love sweetbread, or the Claudine Bouillabaisse, a hearty stew of John Dory, carabiñero and scallops that's good for sharing with loved ones. The Kampot Pepper Steak Flambé is great for the table, too, but keep the dessert for yourself. The Baba Au Rhum and Pariterole are delicious, as is the classic Warm Chocolate Tart, of course.
Robb tip: Pair your Pariterole with the 2016 Givre Cidre de Glace dessert wine; it brings such a balanced finish to the sweetness of the dessert. 
Claudine
39C Harding Rd
Singapore 249541
Tel: +65 6265 2966