It's easy to add a touch of luxe to your everyday wear with a silk square, which is why you're going to want to get your hands on the season's latest from the French fashion house
We're still riding the high of Hermes' most recent Carre Club pop up in Singapore. So we're thanking the gods of silk scarves when Louis Vuitton too, decided to do up its flagship store at The Shoppes at Marina Bay Sands. This time round, the brand takes us higher… on a whimsical hot air balloon ride (we'll be donning our Vacheron Constantin Metiers d'Arts Les Aerostiers timepiece while we're at it).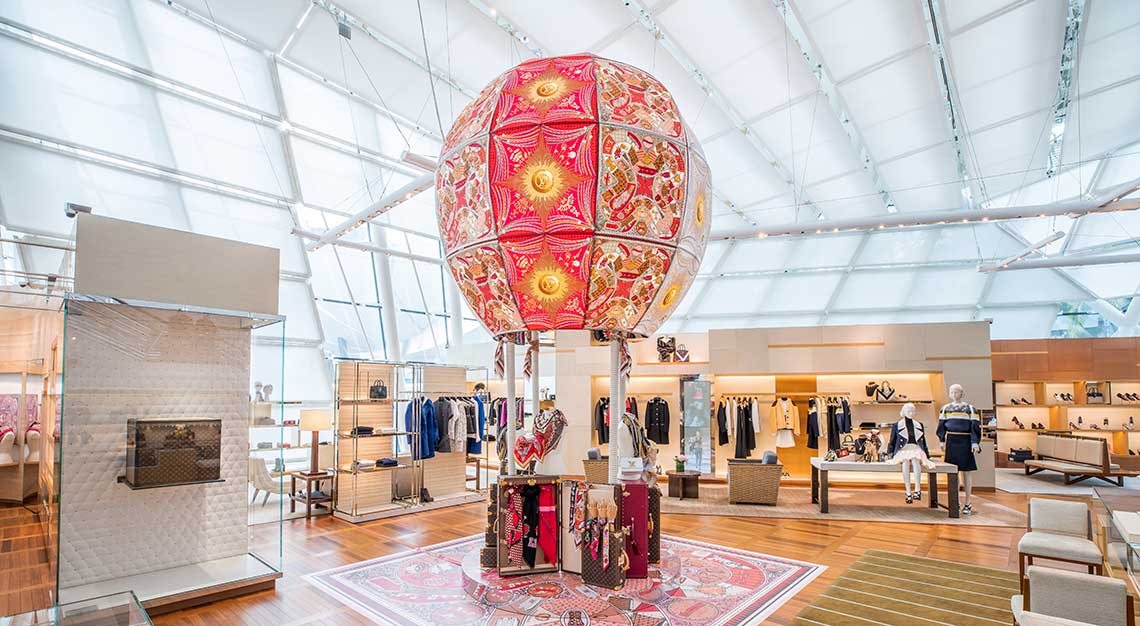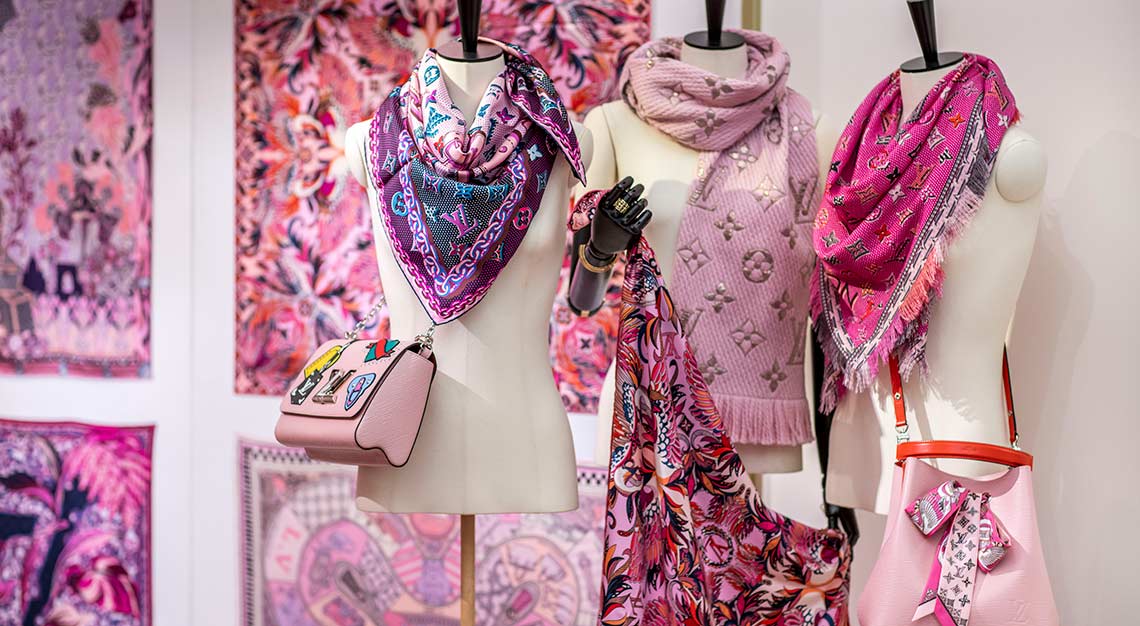 It's no secret that the French maison has an affinity with travel, what with its iconic travel trunks and timepieces. The latest season's offerings includes the Jeu De Louis, which tells the brand's story through a Game of the Goose game board from Gaston Louis Vuitton's toy collection. Each box in this particular scarf represents a key highlight in the brand's colourful timeline, such as the opening of the Place Vendome flagship store and the creation of the first Monogram shawl.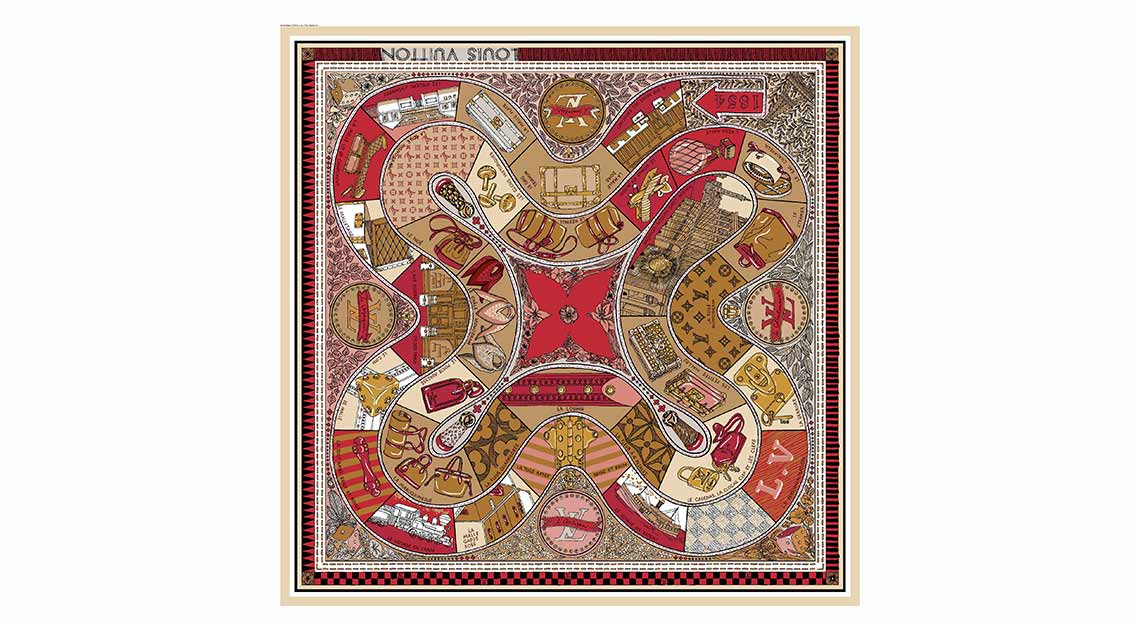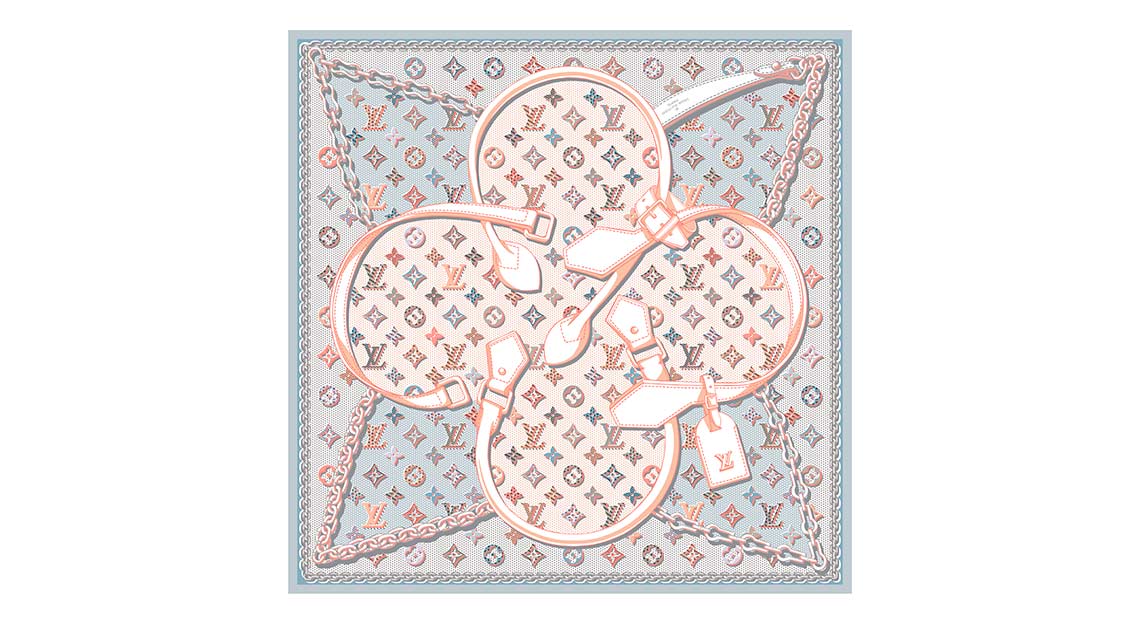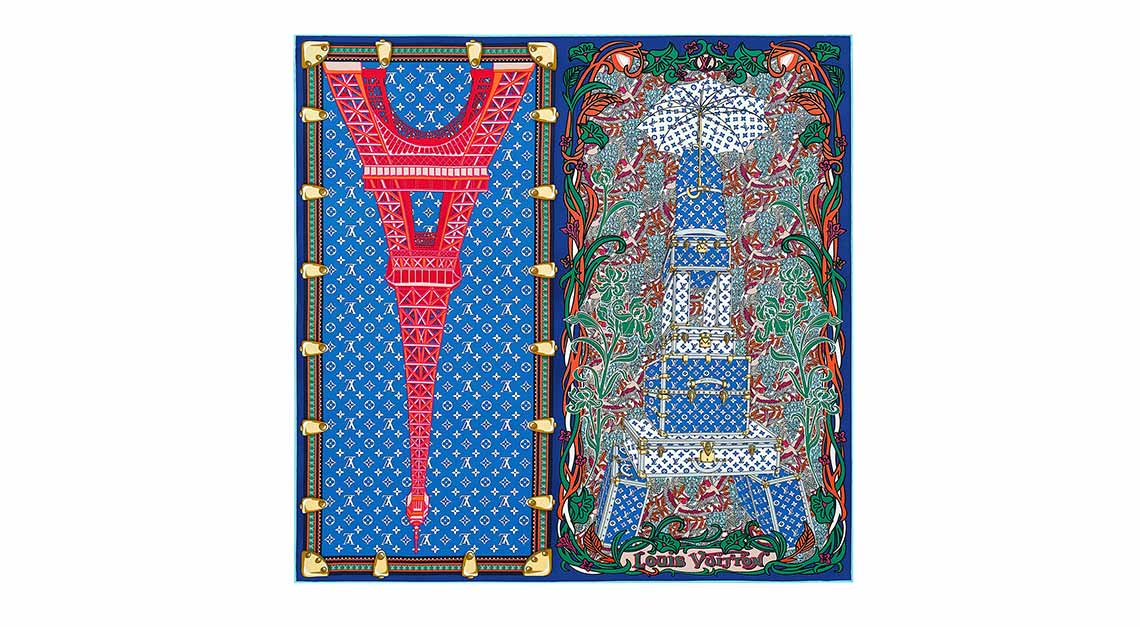 Other eye-catching pieces include Louis Vuitton's iconic trunk motifs that form the iconic Monogram flower in the Pop Monogram square, and Louis a Paris, a two-in-one design that features the Eiffel Tower in pop design alongside a romantic trunks tower.
But back to the hot air balloons. In conjunction with the release of the silk squares, Louis Vuitton will also unveil the world's largest hot air balloon animation at its Island Maison store. While the hot air balloon's gondola will consist of a variety of the brand's hard-sided trunks, the envelope will be made out of a collage of colourful silk squares.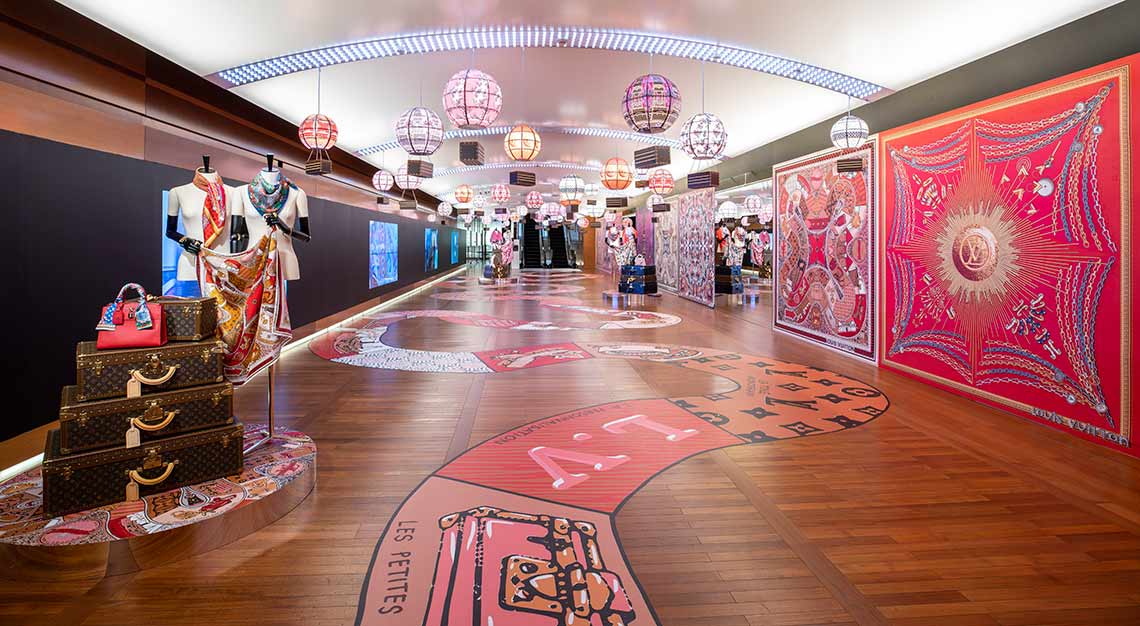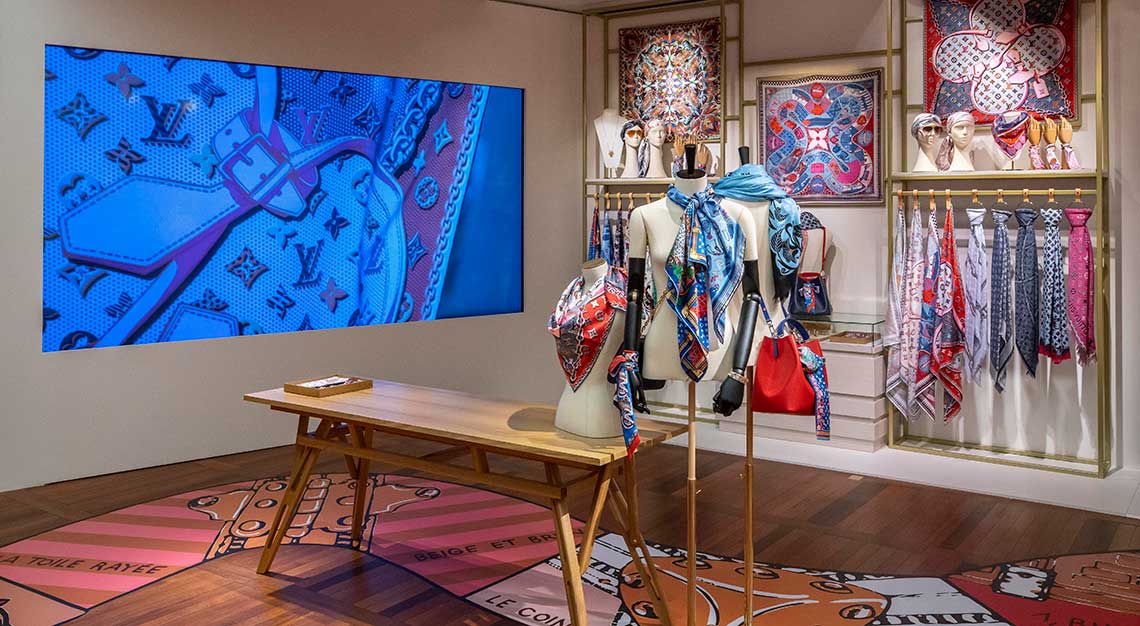 Visitors will also get to explore a whimsical tunnel filled with digital screens and admire hot air balloon lanterns that will hang from the ceiling. Other animation exclusives include pre-launches of three silk square designs —  Vendome, Your Highness and Angels.
The animation will sit in-store at Louis Vuitton Island Maison in Marina Bay Sands from 19 October 2018 to 6 January 2019.
Louis Vuitton
#B1-38/39 and #B2-36/37/37A
Crystal Pavilion North
The Shoppes at Marina Bay Sands
2 Bayfront Avenue
Singapore 018972
Tel: +65 6788 3888