Love art and travelling? These luxury hotels have amassed a collection of art that'll have you touring the grounds after check-in. Dare we say it, here's how you can actually spend a night at the museum
There was a time when art in hotels consisted largely of generic stock art, bought en masse without extra thought. But times have changed significantly, and to our delight, we're seeing an increasing number of hotels that care enough to surround itself with collections that are good enough to rival an established art museum. Love art? Look no further. Here are six great spots where the walls are very much alive with art.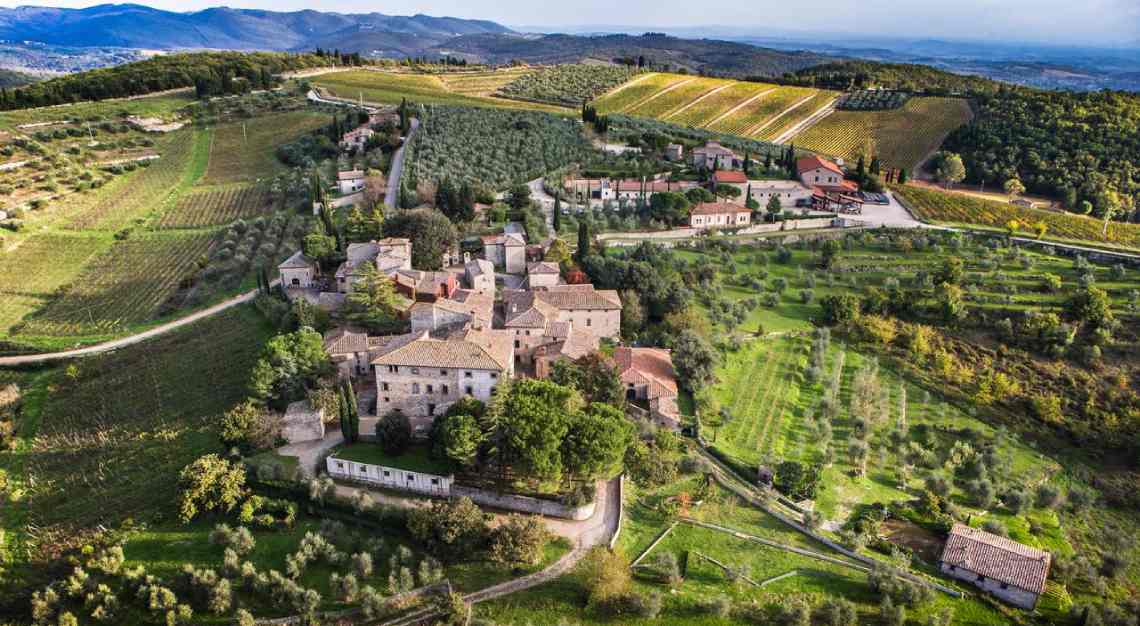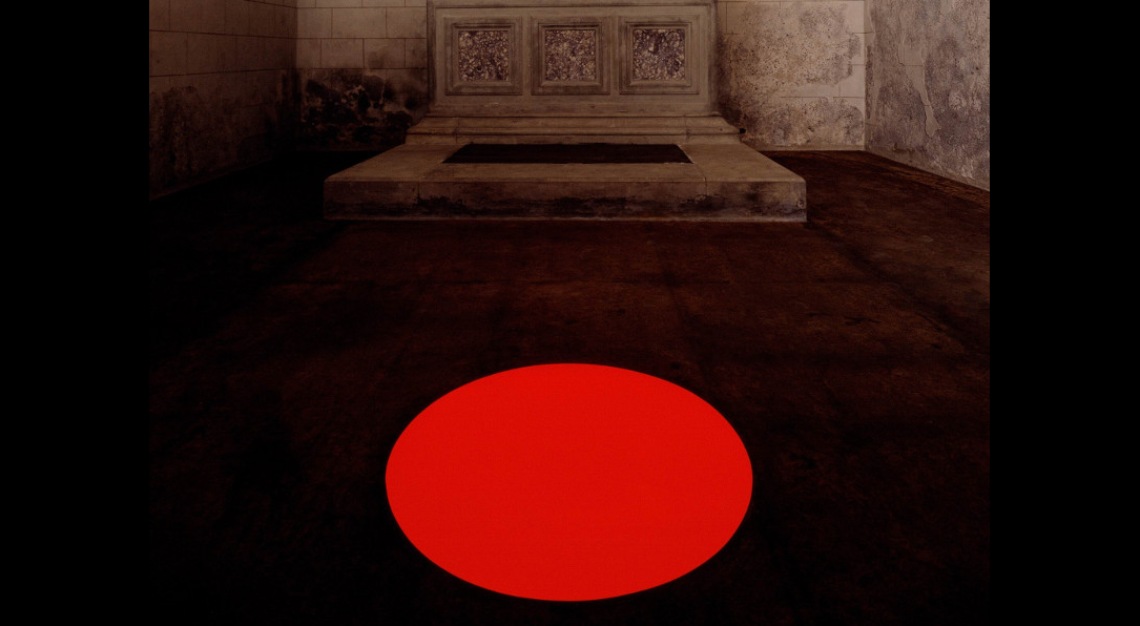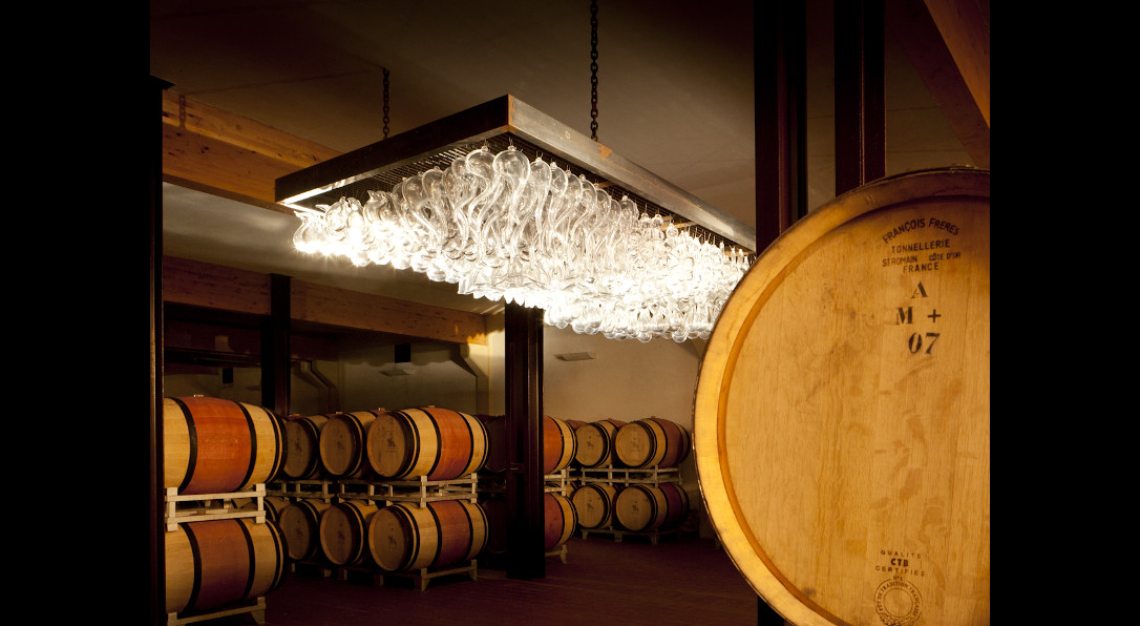 Castello di Ama, Tuscany
The setting itself is already picturesque enough – a famed wine estate in the beautiful rolling hills of Chianti, outside the medieval city of Siena. Castello di Ama, which translates to Castle of Love, is an entire medieval village that sits surrounded by vines, cypress trees and olive groves. The main property dates from the 18th century and includes four luxurious suites as well as its very own restaurant.
The destination is not only home to legendary wines but a contemporary art collection. It started in 2000, when a collection of annual installations by global artists developed; names include Anish Kapoor, Chen Zhen, Hiroshi Sugimoto and Roni Horn. The pieces are deliberately restrained, blending beautifully into the historic surroundings while ensuring that guests enjoy one of Italy's finest collections of bespoke modern creations. Aima, by Anish Kapoor, a British sculptor known for his use of abstract biomorphic forms and love of rich colours, is installed in a chapel that dates back hundreds of years. A large bowl has been cut into the floor and flooded with red light, making for an ethereal but beautiful contrast with its ancient surroundings.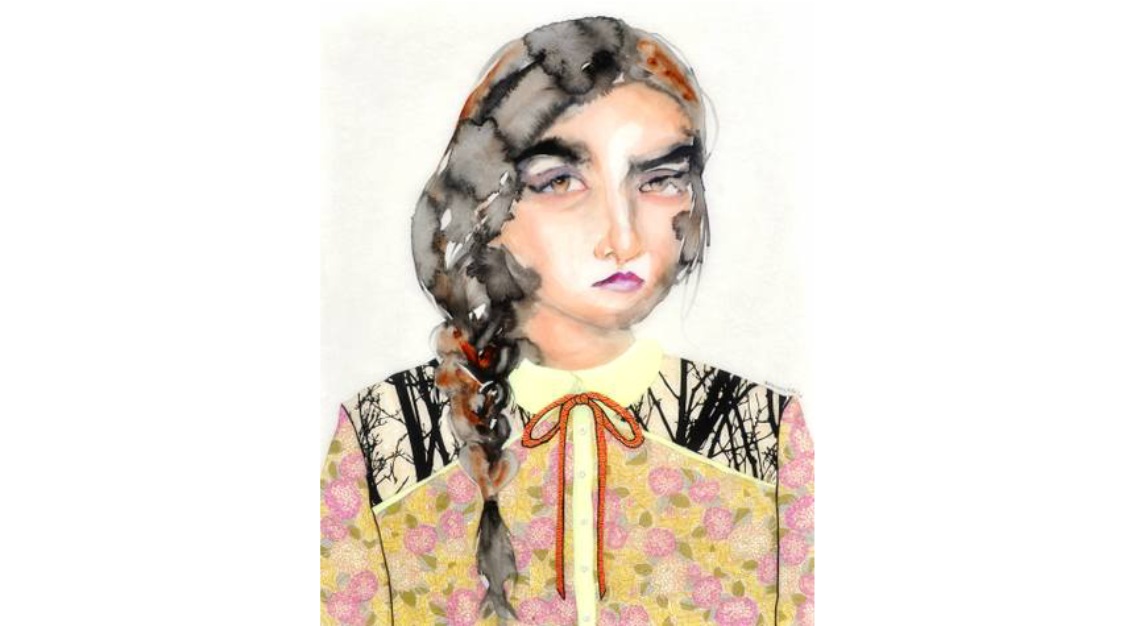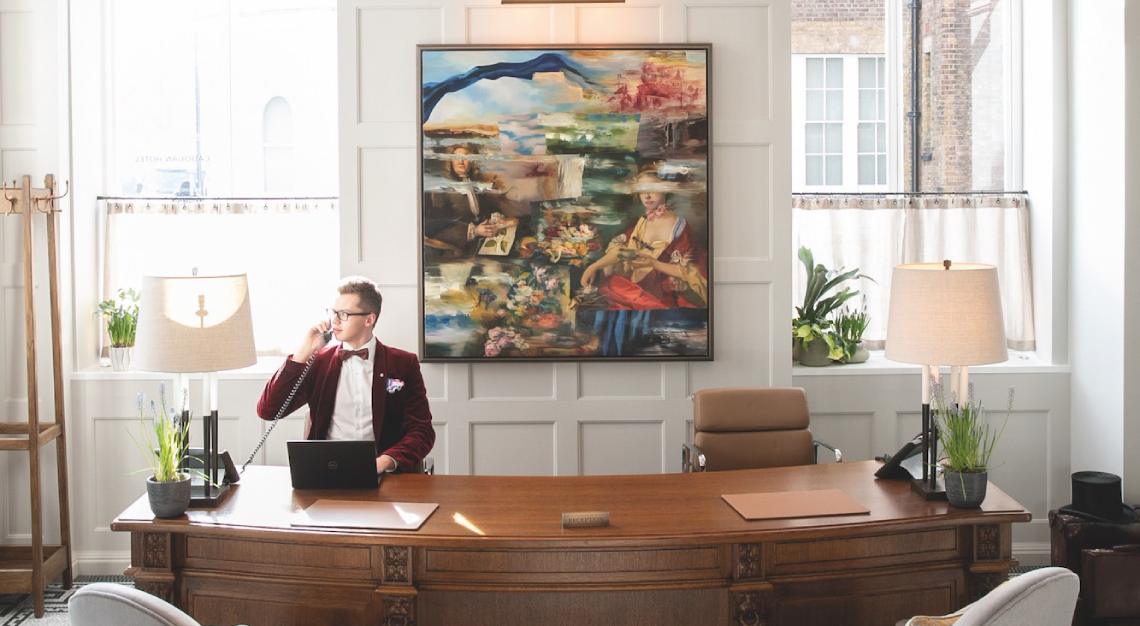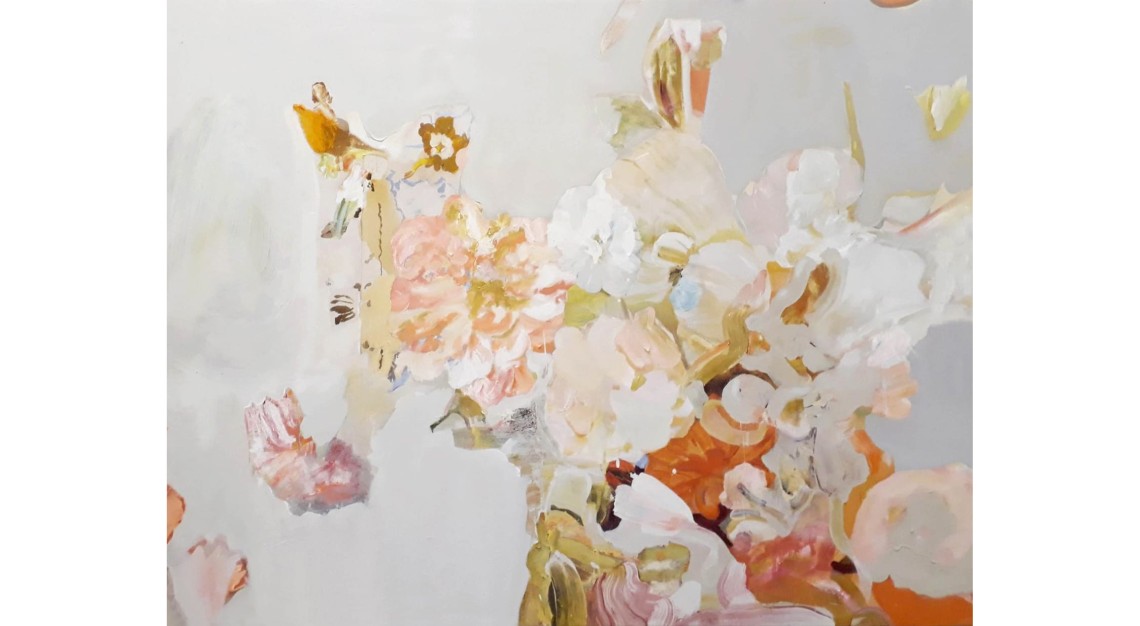 Belmond Cadogan, London
This historic and elegant new property in London's posh Chelsea district has some of the city's finest galleries and museums within walking distance, but the property's own walls are already a feast for the eyes, with more than 400 original works. The Queen Anne-style building, which was constructed in 1887, has hosted a number of notable figures. That includes Lillie Langtry, the actress and mistress of King Edward VII, and Oscar Wilde, who was famously arrested on site for "gross indecency".
Simon Casson's Ablement and Ablish (an oil painting commissioned to represent the history of the Cadogan Estates) might seem to steal the show, but it is the female artists that appear to feature extensively at the Belmond Cadogan. Find Colombian artist Clarita Brinkerhoff's stunning peacock sculpture, made of 25,854 pieces of Swarovski crystals and actual peacock feathers, perched in the tearoom. Also keep your eyes peeled for Lisa Krannichfeld's Shirt and Tie; it boasts her signature Chinese watercolour style that comes inspired by her Chinese heritage and upbringing in the American South of Little Rock, Arkansas.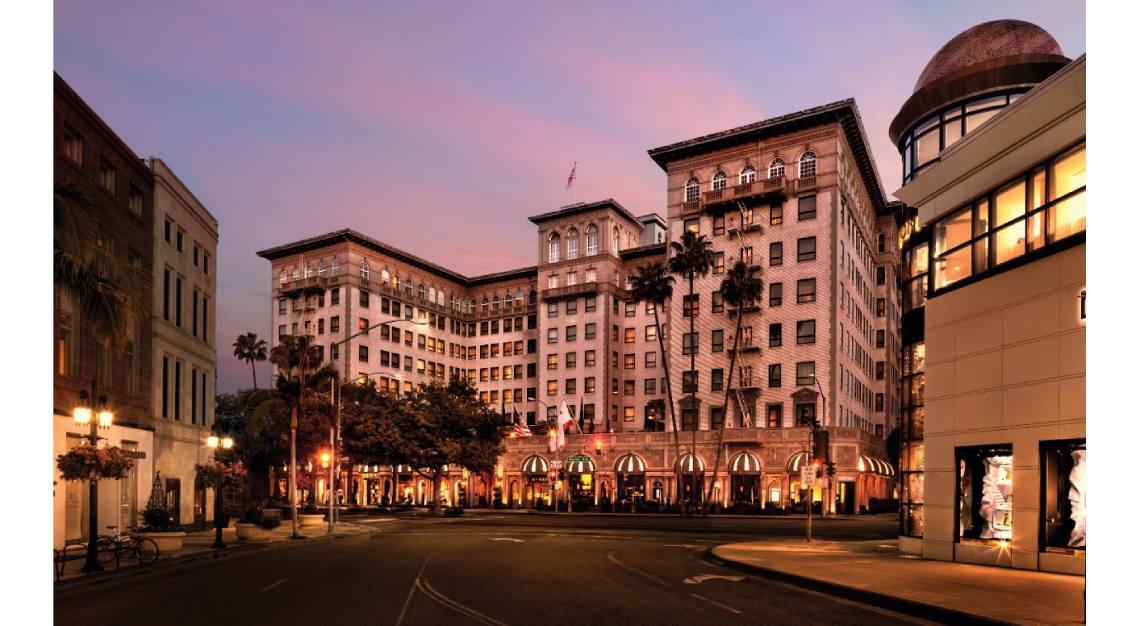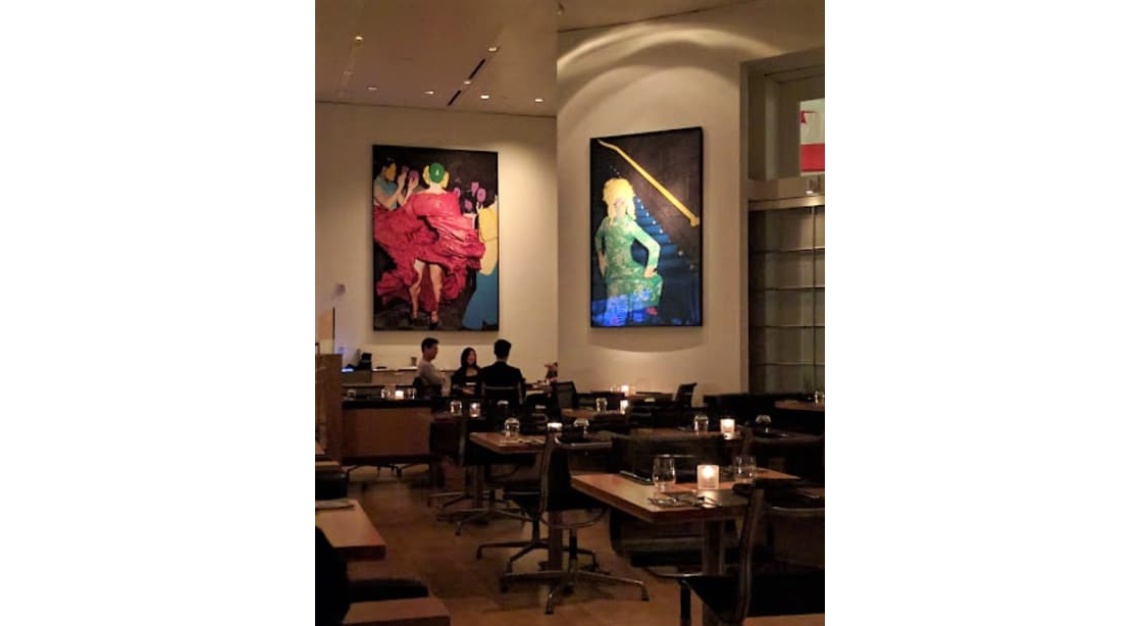 Beverly Wilshire, Los Angeles
There's much to love about the Beverly Wilshire, the heart of Rodeo Drive since 1928. Loved by celebrities and royalty alike, and shot to fame by Garry Marshall's Pretty Woman, the hotel is home to 532 elegant rooms and suites, a Tuscan-style outdoor pool and 12 concierges, the most you'd find in California.
And inside its Michelin-starred restaurant Cut, Wolfgang Puck's first steak house, you'd find yourself surrounded by Puck's personal art collection. He's particularly a fan John Baldessari, an American conceptual artist best known for featuring found photography and appropriated images. Also the winner of the 2014 National Medal of Arts Award, his art has been featured in over 200 solo exhibitions across the US and Europe, and has influenced the likes of Cindy Sherman, Annette Lemieux and Barbara Kruger.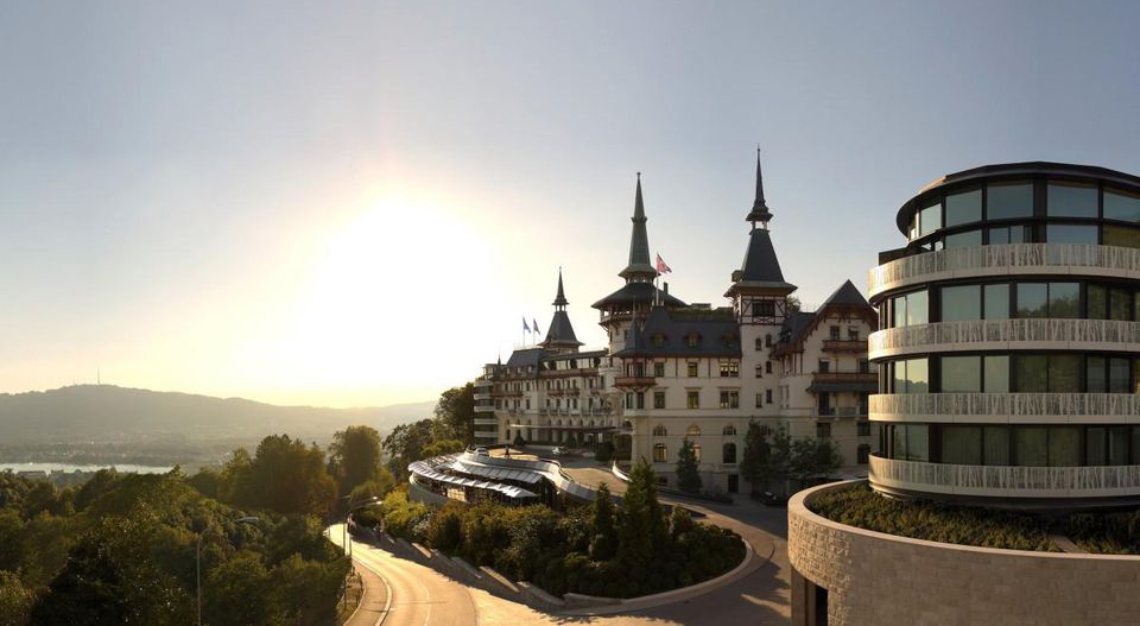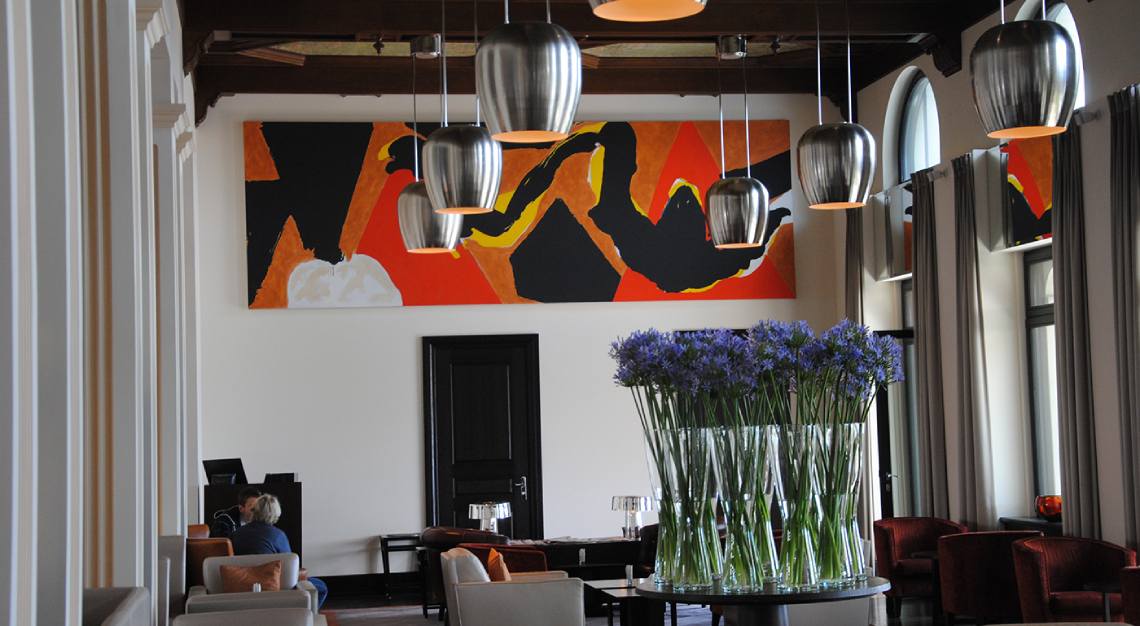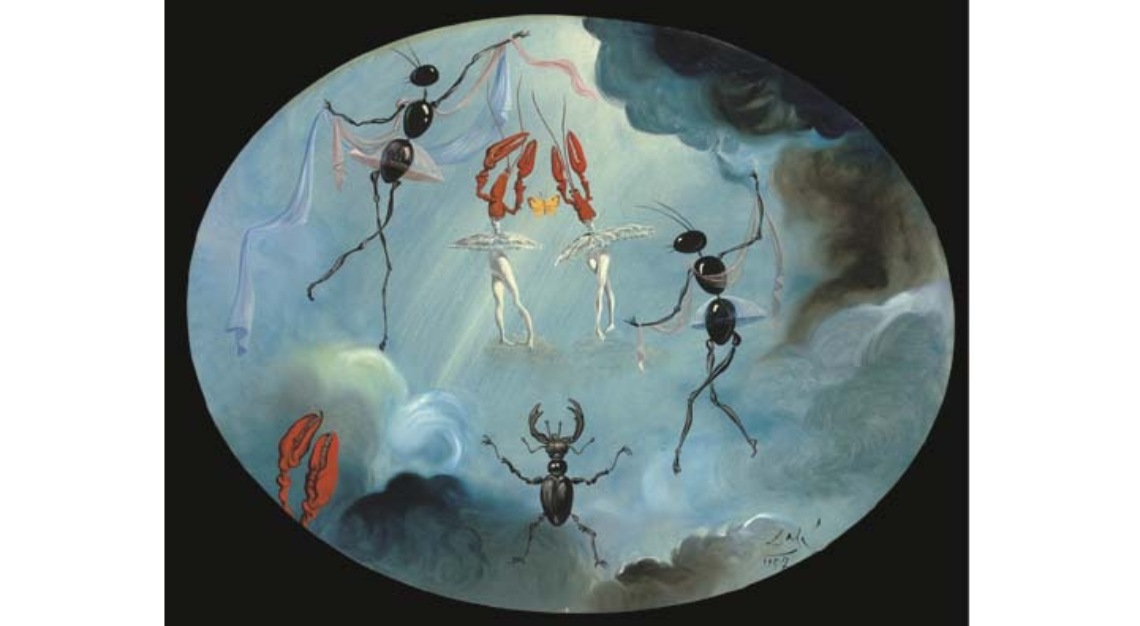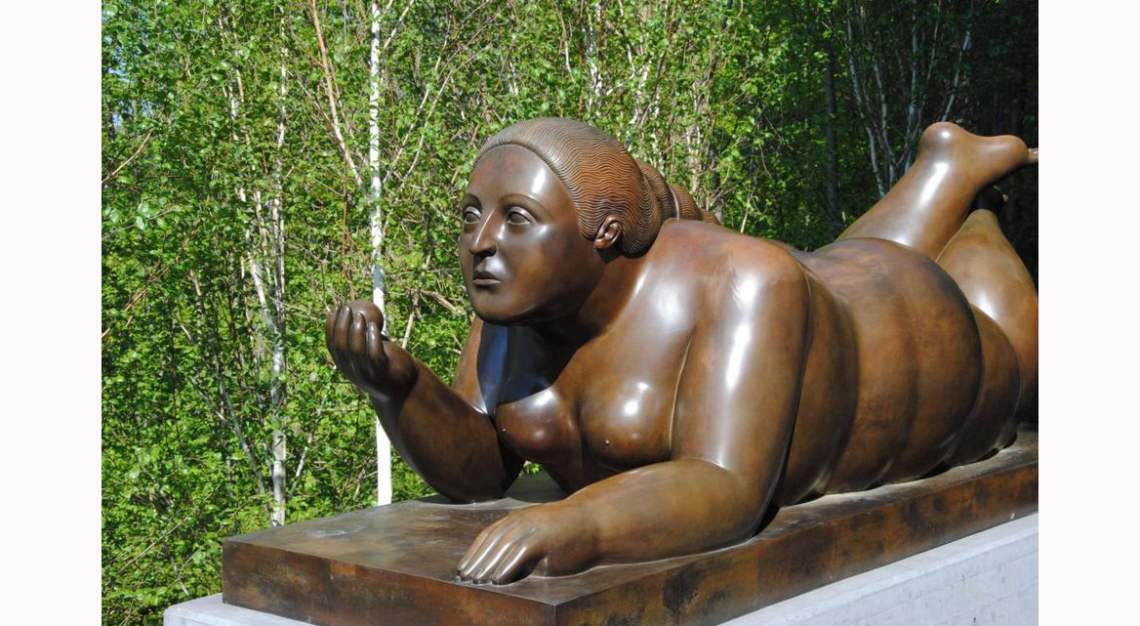 The Dolder Grand, Zurich
The exclusive Dolder Grand has been long regarded as one of Europe's best. Situated on a hill that overlooks the city and Lake Zurich, it was first built to serve as a health spa in the late 19th century, and continues to do so with a modern 4,000-m spa. Featuring an old Belle Époque-era castle with copper turrets and a modern wing designed by Sir Norman Foster, it is home to a two-Michelin-starred restaurant by Heiko Neider and an impressive private art collection, which it has developed over the years.
Find over 100 pieces on display all around the hotel and gardens. Be introduced to Andy Warhol's 11-m Big Retrospective Painting right above the main reception, and explore other works like Ferdinand Botero's famous Woman with Fruit brass sculpture and Salvador Dali's Femmes Métamorphosées – Les Sept Arts. Other works include Takashi Murakami's peculiar-looking Troll's Umbrella, Juan Muñoz Conversation Piece and Henry Moore's Draped, a three-piece reclining figured created in 1975.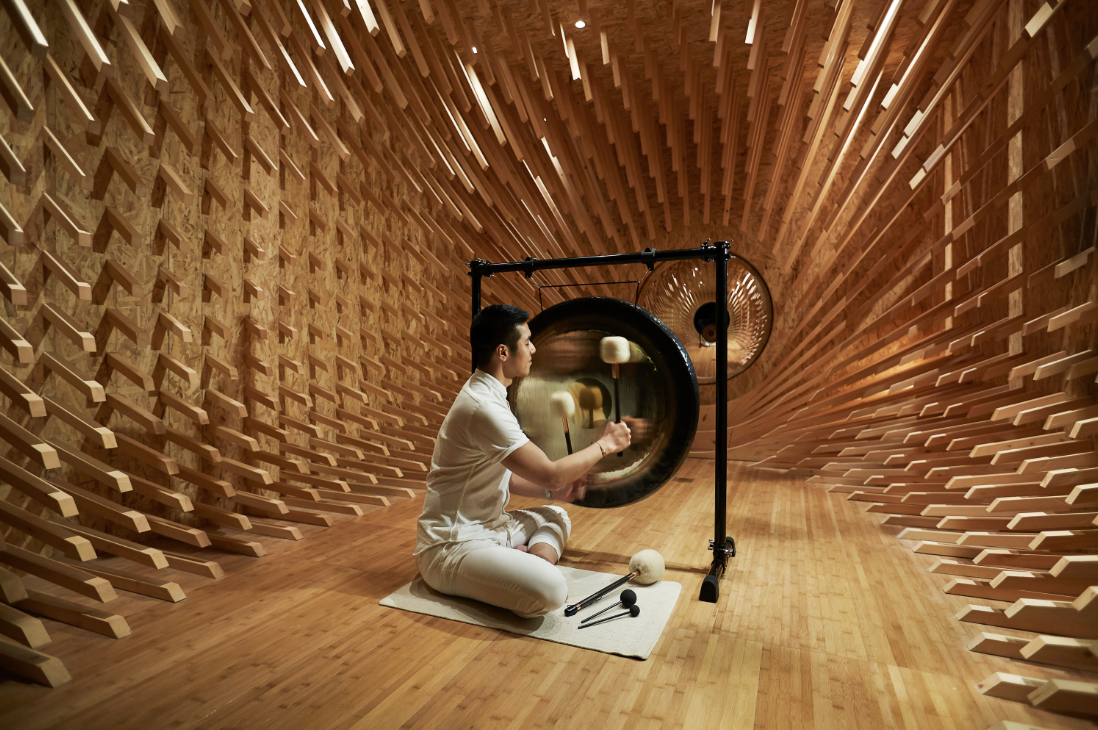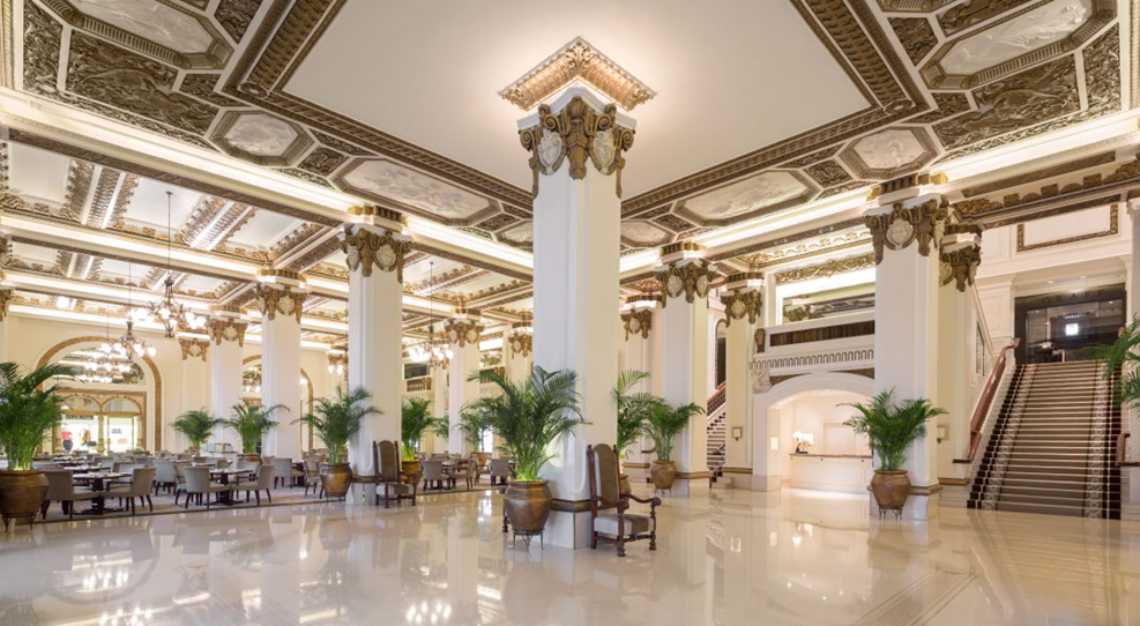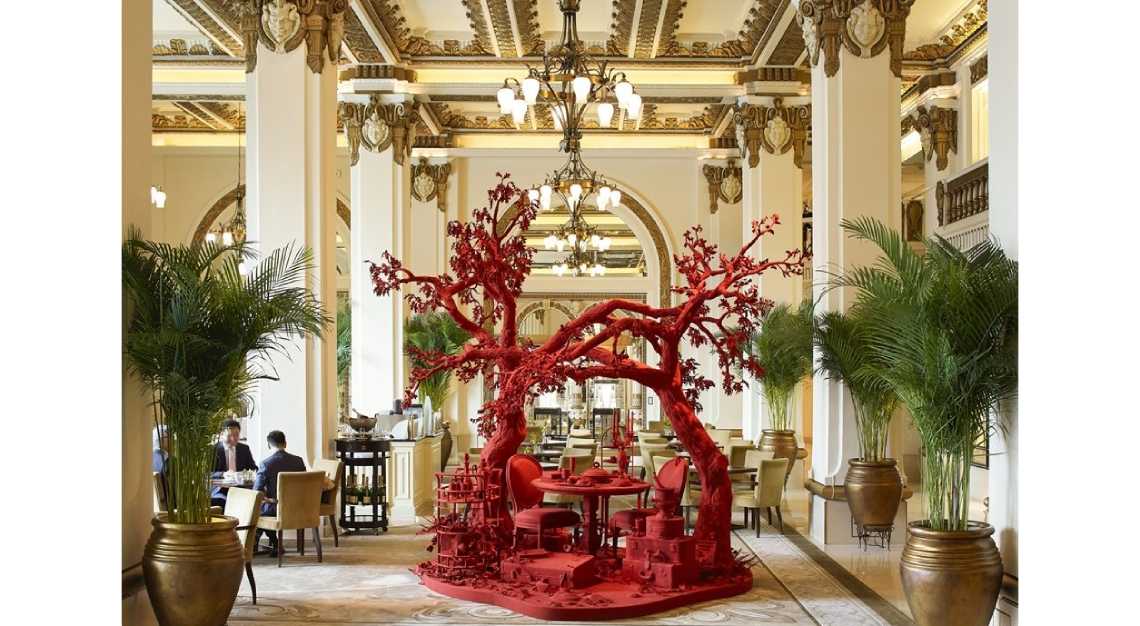 The Peninsula Hong Kong
Looking over the southern tip of Kowloon, the 'Grande Dame of the Far East' is undeniably one of the world's greatest hotels. Arrive via a helicopter or in one of the hotel's 14-strong fleet of Rolls-Royce Phantoms, and you'd find it a struggle to leave when the time comes. The service is famously excellent, and so is everything else it has to offer. You won't starve from hunger or thirst either. There are seven restaurants, which includes a one-Michelin-starred Cantonese, and two bars, one of which features a live band and dance floor. 
The hotel has also long embraced the power of art, and this year has proven to be especially rich in content, thanks to a global series of remarkable installations. In this year's initiative, Art in Resonance, it has partnered with curators Bettina Prentice and Isolde Brielmaier to commission work from boundary-pushing contemporary artists. 
Expect to see works by Janet Echelman, Ivan Navarro and Timothy Paul Myers, but most striking and unusual would be The Wonder Room by Chinese artist Zhi-Gang Lu. His idea was to create a nondescript wooden room – his modern take on the traditional Chinese teahouse –  and lead guests through a blackout walkway into a delicate yet complex egg-like structure. It is meant to inspire a bit of reflection and meditation as an antidote to escape Hong Kong's frenetic lifestyle.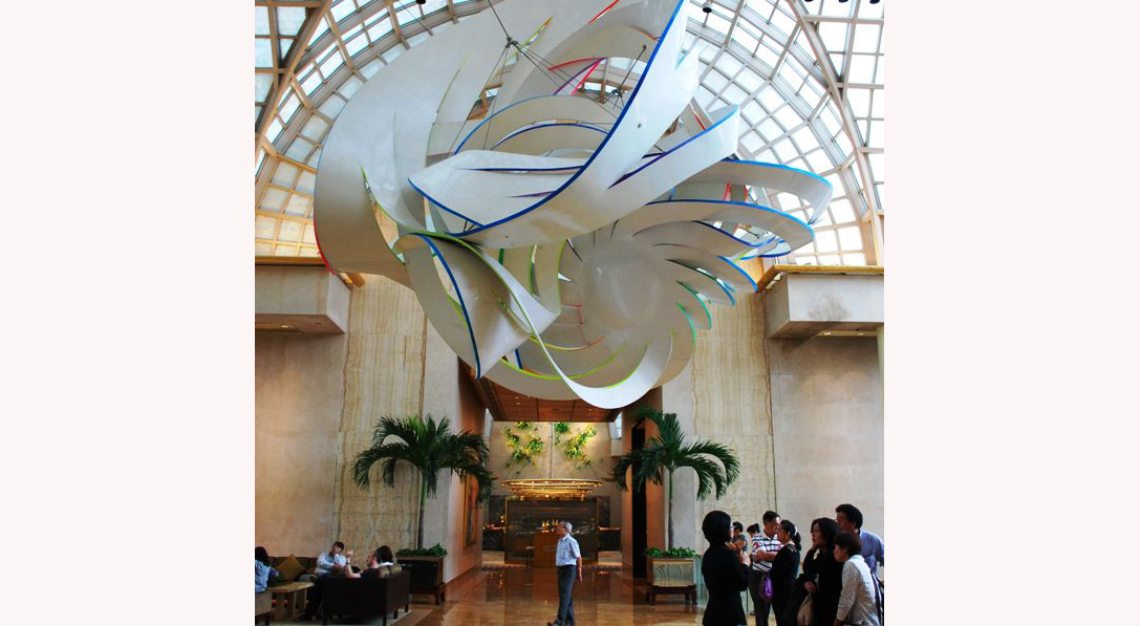 The Ritz-Carlton, Millenia Singapore
Welcome to The Ritz-Carlton, Millenia, a luxury hotel designed by the renowned Pritzker prize-winning architect Kevin Roche. The hotel, which has played host to folks like Taylor Swift and Lady Gaga, is also home to a group of artists of a different sort. It houses one of the largest contemporary art collections in Southeast Asia, as seen by its vast collection of 4,200 commissioned pieces and about 350 pieces of museum-quality work. Think David Hockney, Andy Warhol, Henry Moore, Frank Stella and Dale Chihuly. There's Cornucopia, a massive 3,000-kg sculpture by Frank Stella, and Sunrise and Sunset, Dave Chihuly's two remarkable wall sculptures that were created from 100 handblown glass spirals. Grab a brochure to enjoy the works at your own pace, or partake in the hotel's daily afternoon tour to get to know each artwork a little better.