A staycation may not fully satisfy one as much as a vacation will, but one thing's for sure: it'll only be as fun as you allow it to be
"I don't see the need for a staycation," texts one of my best friends, whom we'll call X. "What does the hotel have that my home doesn't?" She goes on to list a few factors; the use of the pool, gym, flat-screen television to name but a few.
Having just returned from a staycation – I enjoyed it immensely, thanks for asking – I decide to blanket X's negativity with love; by letting her experience one for herself. In the world of publishing we've two rules; show, don't tell, and sell ice to Eskimos.
This isn't any different.
"Pack your bag for a night. We'll be staying at the Ritz," I text X.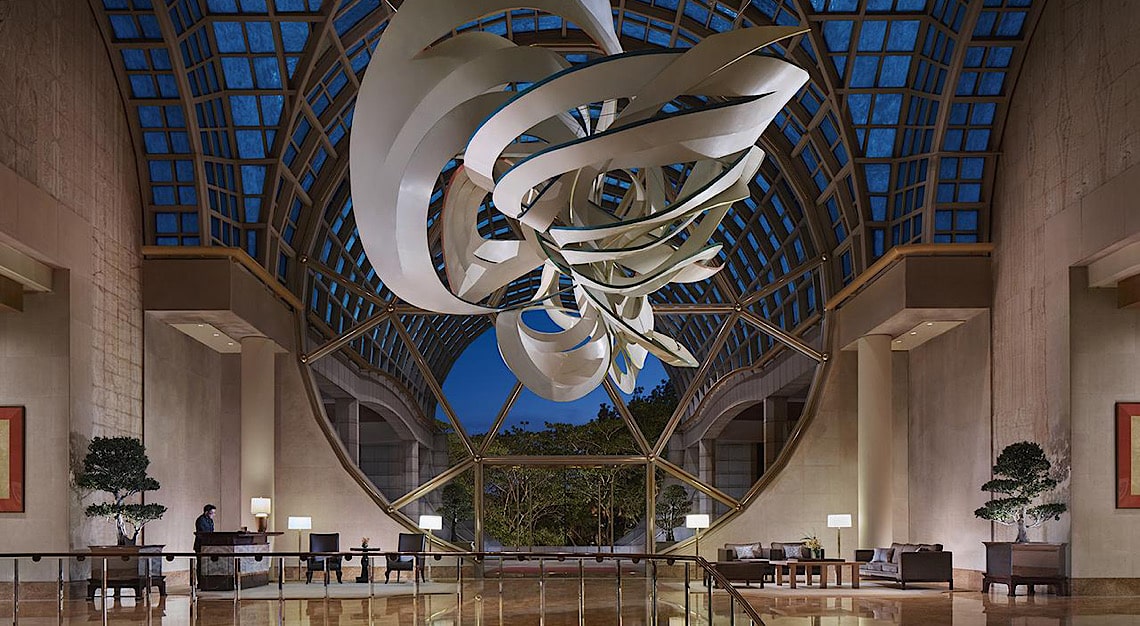 I pull up at The Ritz-Carlton, Millenia Singapore's driveway. The check-in counter has been shifted two floors below to level one. No complaints there; this gives guests the opportunity to stroll down Ritz's spiral staircase – a rare occurrence on normal days – and get themselves in the mood for a night's stay.
Afternoon tea is still served at the Club Lounge, though the high bar with sandwiches, cheese and fruit platters are all but a faint memory. Given that I'm not a fan of afternoon tea – the sweets always outnumber the savouries – I don't miss making my rounds. In fact, I'm thankful I no longer have to do it; the anticipation of discovering comes certain expectations, and invariably, disappointment, at least in my case. I mention to a staff, Navin, that I would like to get some work done, and he leads me to a quiet end of the lounge, a semi-private nook with just two tables.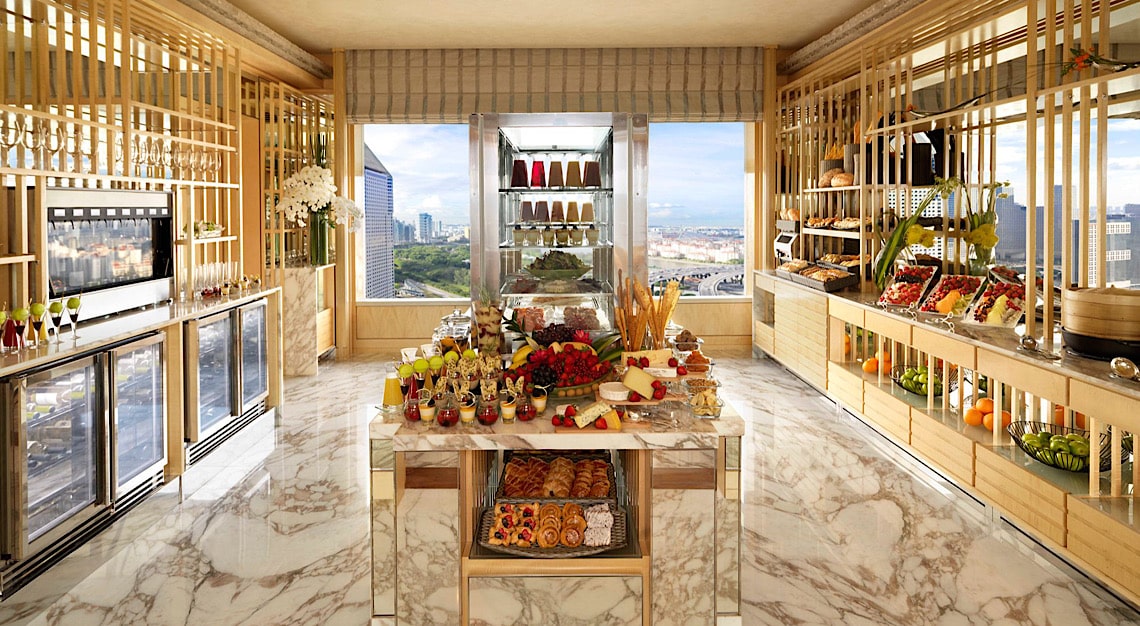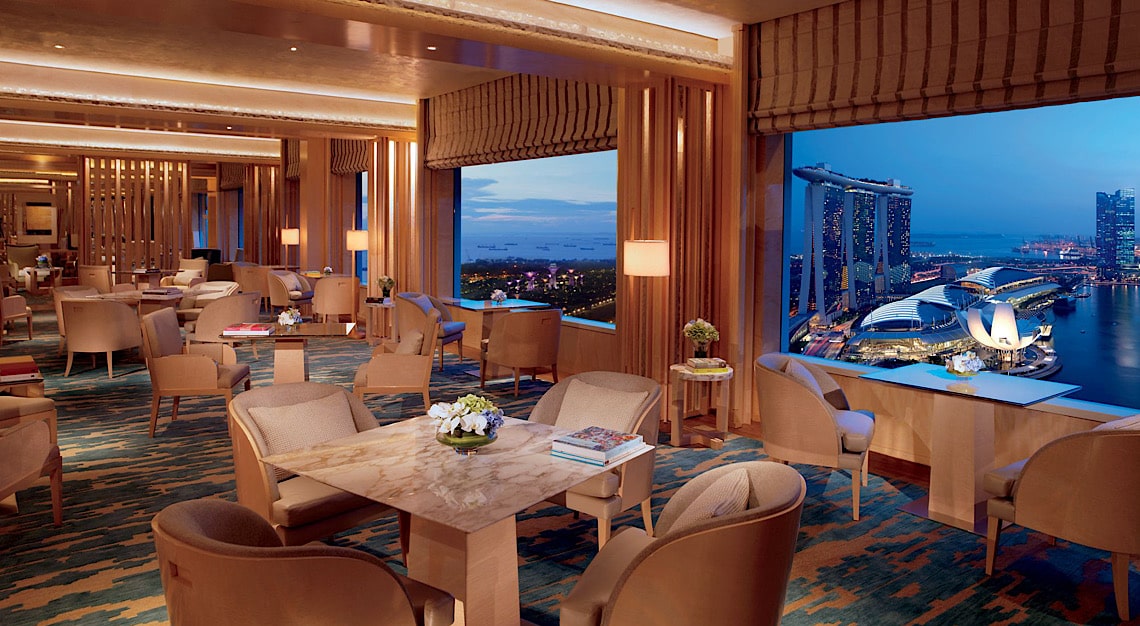 Without having glanced at the digital menu, I request for savoury bites. Navin comes back with a trio of items: a croissant, white bread sandwich, and leaf bun, each filled with different toppings.
It takes an hour or two of typing away on my Samsung Galaxy Z Fold2 for me to realise that I'm enjoying my afternoon tea quite a bit. It isn't because of the light bites; while they're delish, cold food rarely satiates. Maybe it's because the staff is observant enough to know when I've had my fill, and when I can do with a scone? Or the fact I'm enjoying the view from above as I work? It's most likely a combination of factors, but I'm beginning to understand why – excuse the word – workations are even a thing.
Obviously, given the choice, I'd rather have a proper staycation. And be sure to do it on a weekday. It may be more of a mental flick of the switch, but checking into a hotel feels all the more special when it happens on a weekday. Work gets thrown out the window and you're free to take part in hotel activities, such as freestyle painting in the Drawing Room, which is filled with artwork by post-modern artist wannabes (I kid).
Guests at The Ritz-Carlton, Millenia Singapore also get to use the pool and gym for 90 minutes each day. There is a cap on the number of people allowed at each facility at any given time, and the fewer guests there are, the higher your chances of extending your session. And what's the best way one should enjoy hotel facilities for as long as he likes, in a world stained by COVID-19? You've guessed it; by checking in on a weekday. Plus, it's not like you're able to use your leave and travel overseas anyway.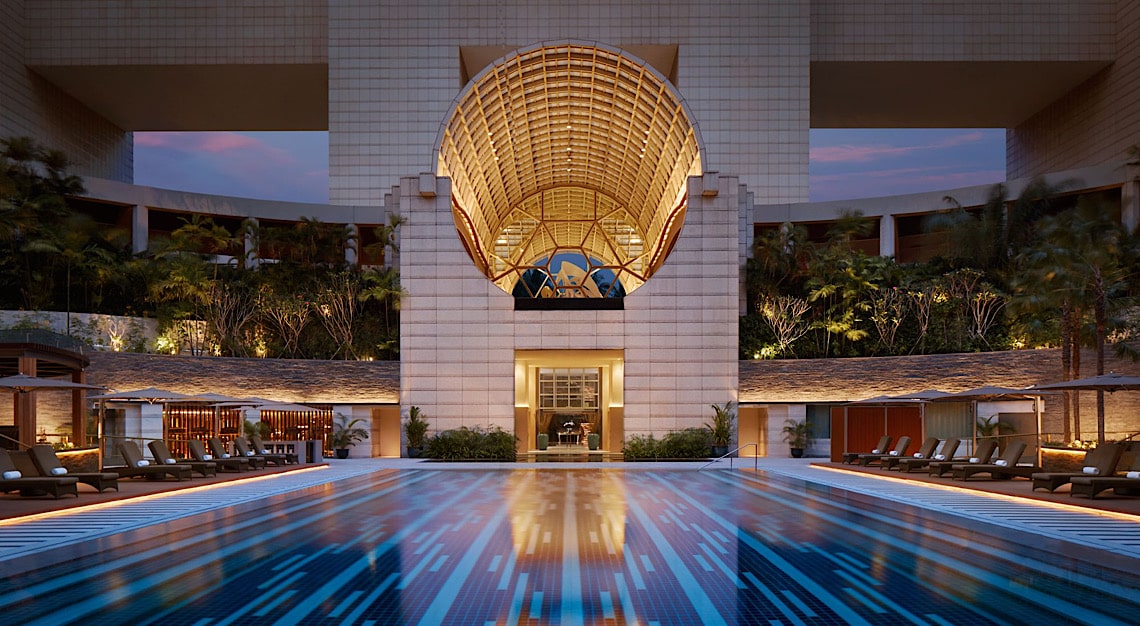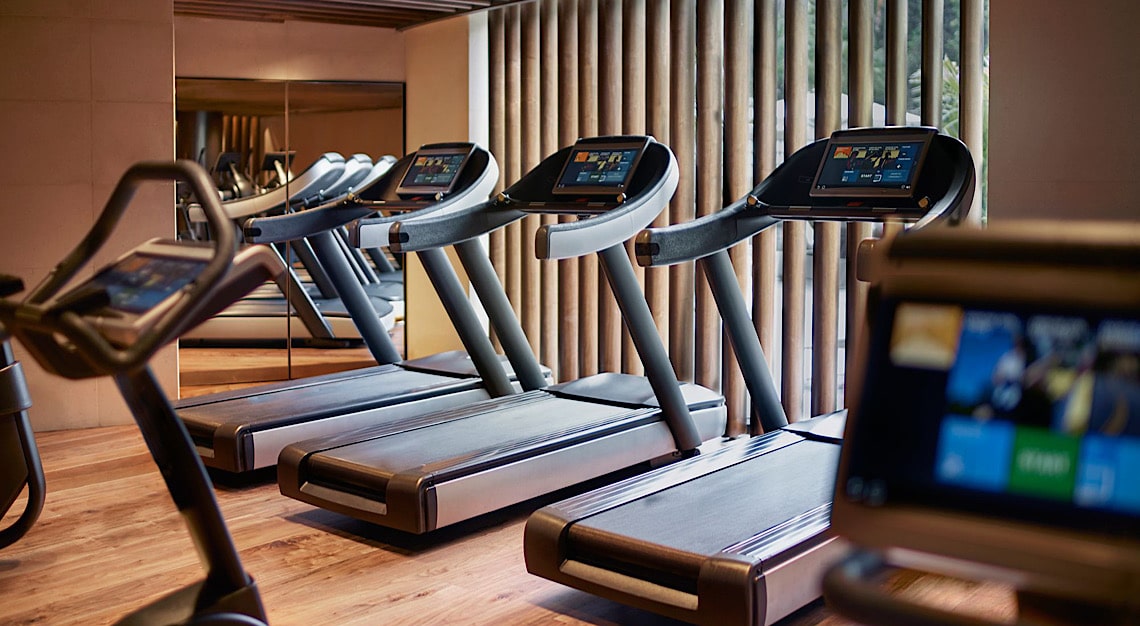 Despite the ongoing safety measures, the Ritz gym doesn't overdo it like a tigermom bent on nurturing a president's scholar. You won't find cross markings or gaudy 'Keep Out' tapes here. Instead, guests are able to exercise discretion; if someone's using a particular machine, leave the two that flank its sides empty till they're done. Placards subtly remind guests to wipe down bars and seats after use.
The same goes for the little touches in the room. Unlike a certain hotel in the vicinity that obsessively wraps every towel, glass and bathrobe in plastic, Ritz has gone the discreet route. The hotel does it with such ease that you wouldn't even realise a that the industry has had to tweak the way it operates, if not for the little note, disposable mask and hand sanitiser on the desk.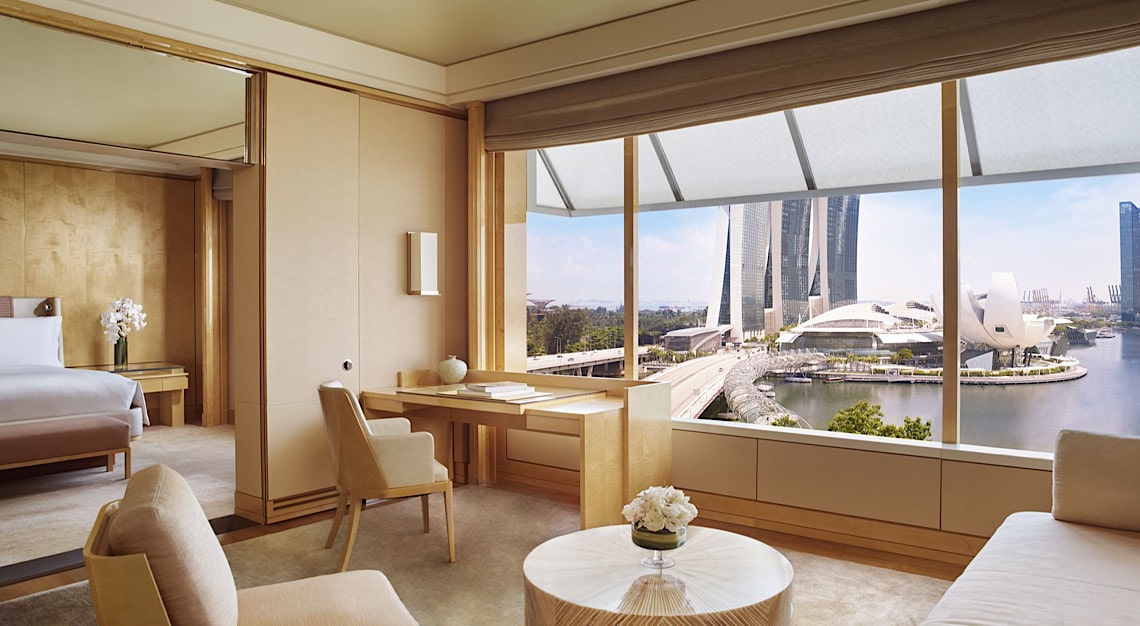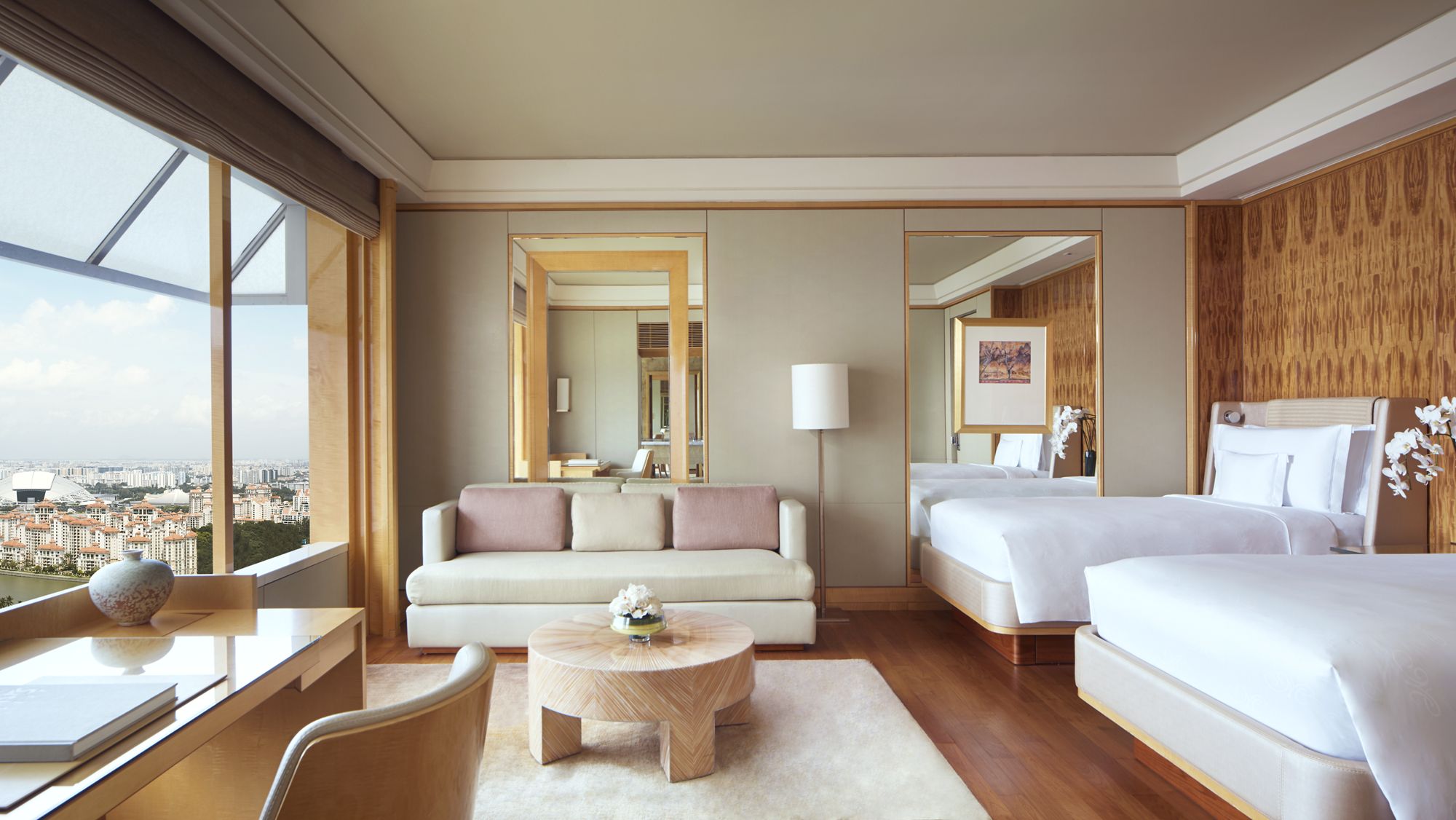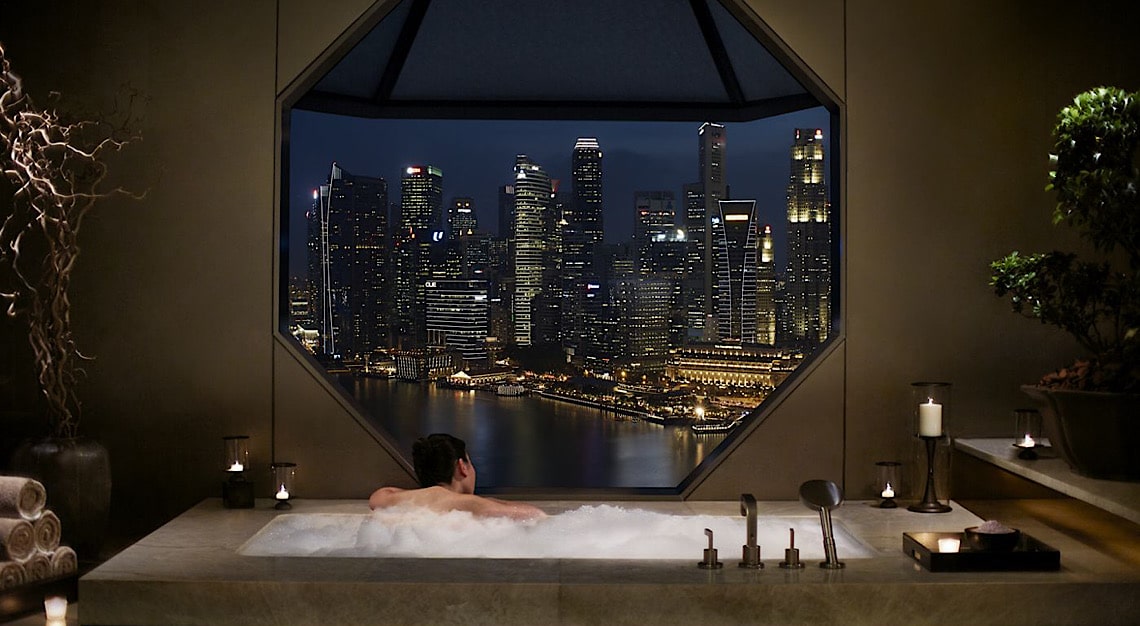 X checks in while I'm at the gym. Just as I get back to the room, she emerges from the bathroom – with a glow on her face – and announces that she has just taken a bath. It's only 6.30pm, and X's already in sleepwear. I worry slightly that the bath has caused her to change her mind about dining out. Turns out she just wants to get comfy and read a book while I shower.
With no cravings nor preferences, dinner decisions are made based on a very adult-like game of Scissors, Paper, Stone. Our port of call: Shabu-shabu on Nihon Street at Millenia Walk. Most of the shops in the mall are closed by the time we're done, but we manage to score some ice cream at The Dark Gallery.
Through the evening, our conversations aren't unlike a virtual game of pong; the pace may be fast and unpredictable, but we don't miss a beat. We talk about travelling in 2022 – we're realistic – the world expecting females to wear make-up in order to look presentable, and laugh at my ability to not just appreciate the mundane, but actually weave it into something enjoyable. I learn that X prefers her future home to have dark wooden tones and deep contrasts, while mine would be filled with pale, almost-beigey hues. Guess we aren't going to live together, then.
Despite having morning meetings to attend, we make it a point to have breakfast together. At the Club Lounge – we score window-side seats, another perk when you're having breakfast at 9am on a Thursday – we conclude that hotels that sit on Raffles Avenue, like The Ritz-Carlton, afford the best views of Marina Bay.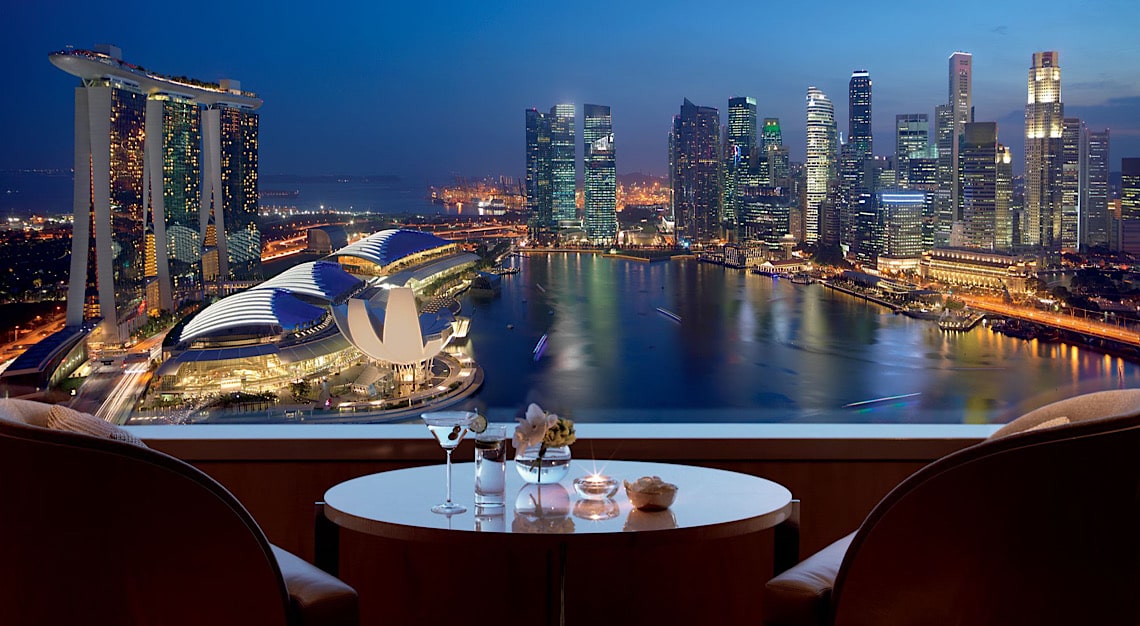 Before the opening of Gardens By The Bay, Marina Bay Sands Hotel, The ArtScience Museum, or even the Singapore Flyer, The Ritz was an unmissable icon along the Benjamin Sheares Bridge. As kids, my brother and I would always point out the large, blunt pencil (Millenia Tower) from afar, and imagine what it's like to abseil down that building with funny-shaped windows (which turned out to be the Ritz).
We reminisce the days of Singapore before skyscrapers sprouted between heritage enclaves, debate the undetermined construction site in front of Esplanade – I think it'll be an art museum, X jests that it'll be a carpark with the best views of the city – and reflect just how much the city has progressed, while mourning over the loss of buffet dinners.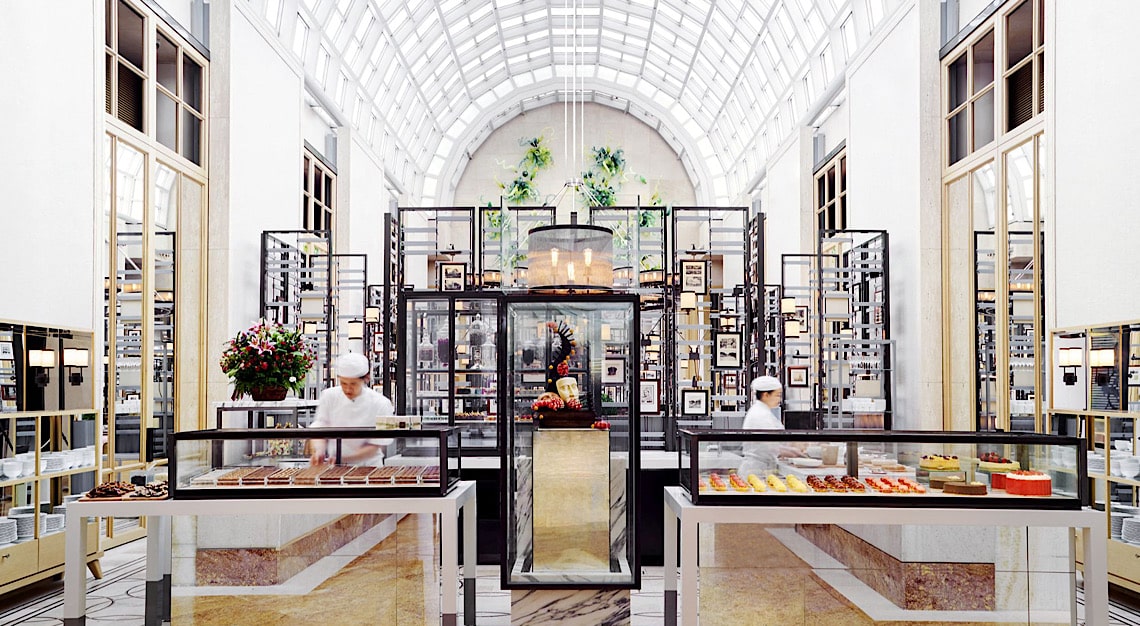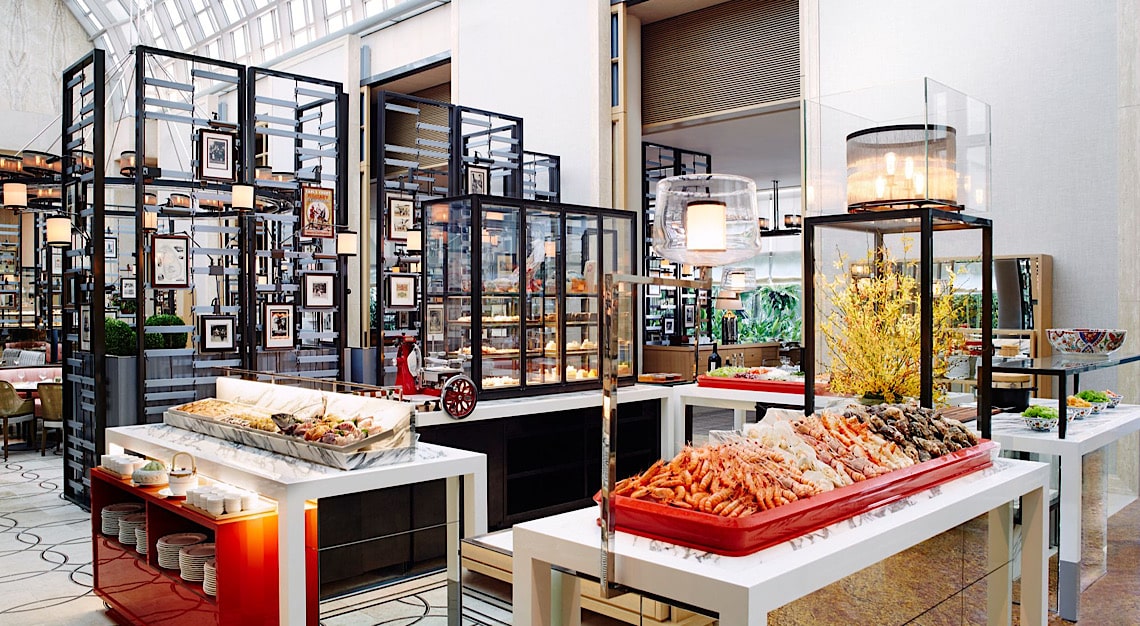 One thing's for sure, I'll miss the days where I could take just one more crab leg or just a sliver of cake at Colony's Seafood Dinners. The experience is still offered on Fridays and Saturdays, though guests will no longer be able to explore the different stations as they did before. Instead, the wait staff will note your orders and serve them to you personally. For what it's worth though, the hotel has done such a tremendous job in trying to evoke the spirit of travel pre-COVID-19, you'll hardly notice the difference unless you're determined to have a bone to pick. And even then you'd be hard-pressed to.
"So, what do you think of staycations now," I ask X as we part ways, careful not to sound overly hopeful.
"Well… It's better than what I expected, and we did get a tub with one of the best views of Singapore. I can't complain," she says.
I'll take that as a win.
The Ritz-Carlton, Millenia Singapore
7 Raffles Ave
Singapore 039799
Tel: +65 6337 8888