The legendary luxury hotel offers unparalleled five-star hospitality and unmatched views of the city's stunning skyline
There are luxury hotels, and then there's The Peninsula. Since its first hotel opened in Hong Kong in 1928, The Peninsula Hotels group has become something of a living legend, one that continuously defies superlatives, setting the bar very high for extravagant guest experiences and faultless service in the hospitality world.
Last December, the "Grande Dame of the Far East" celebrated its 90th anniversary, yet the landmark hotel looks like it opened just yesterday. If you're arriving by land (and not helicopter, which is an option), you'll be greeted by pillbox-topped pageboys, a live string quartet and a palatial lobby complete with gilded Victorian plasterwork and gargoyles adorning the columns and ceilings. But as ornate and decadent as it may be, the Pen doesn't feel imposing. In the day, The Lobby – arguably the city's hottest and most famous afternoon tea spot – teems with Hong Kong's well-heeled set having bubbles, pretty pastries and top-notch loose tea. Be prepared to wait for a table on weekends.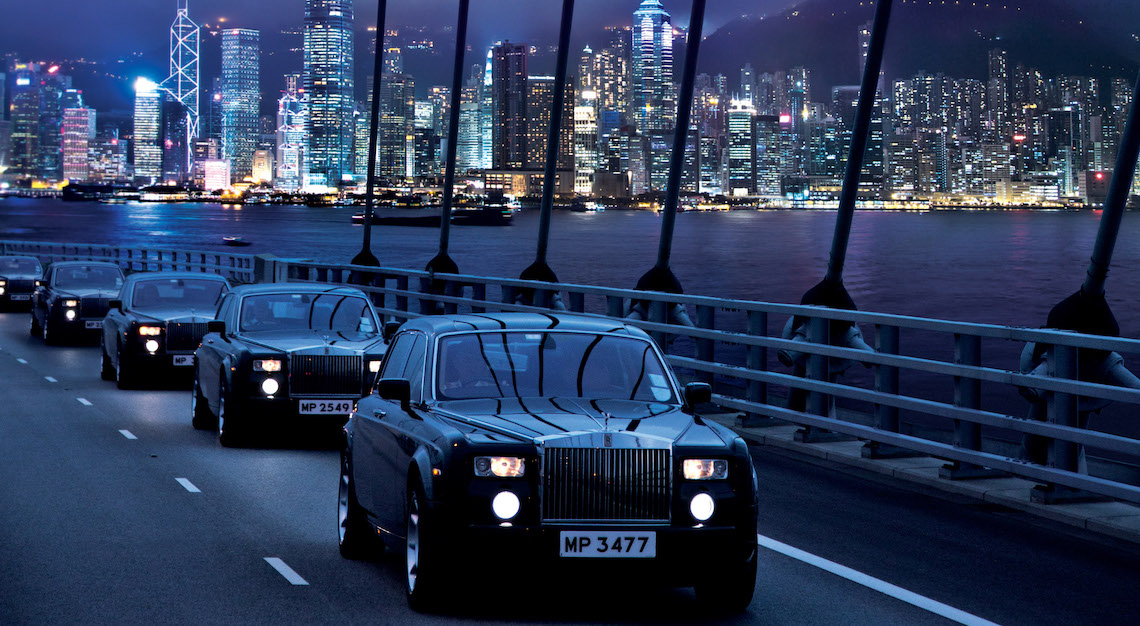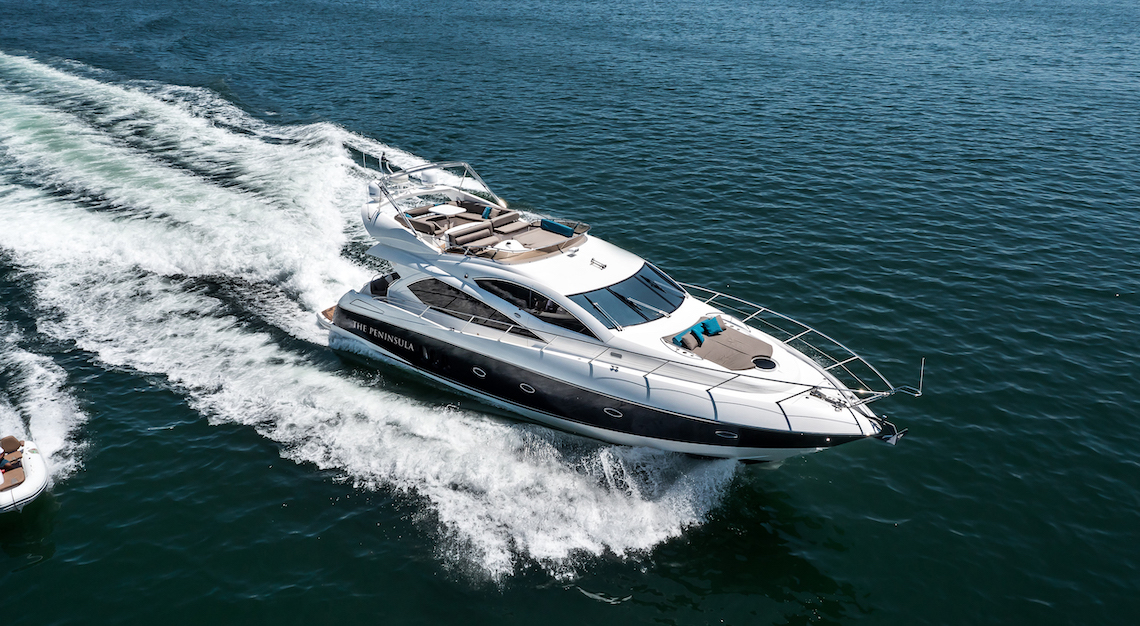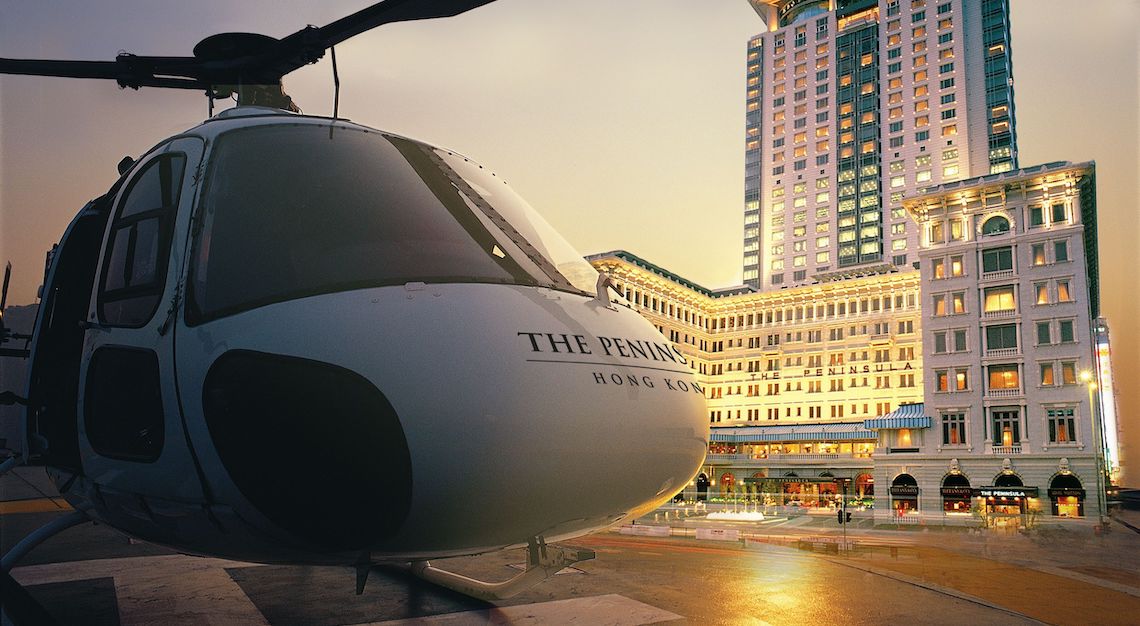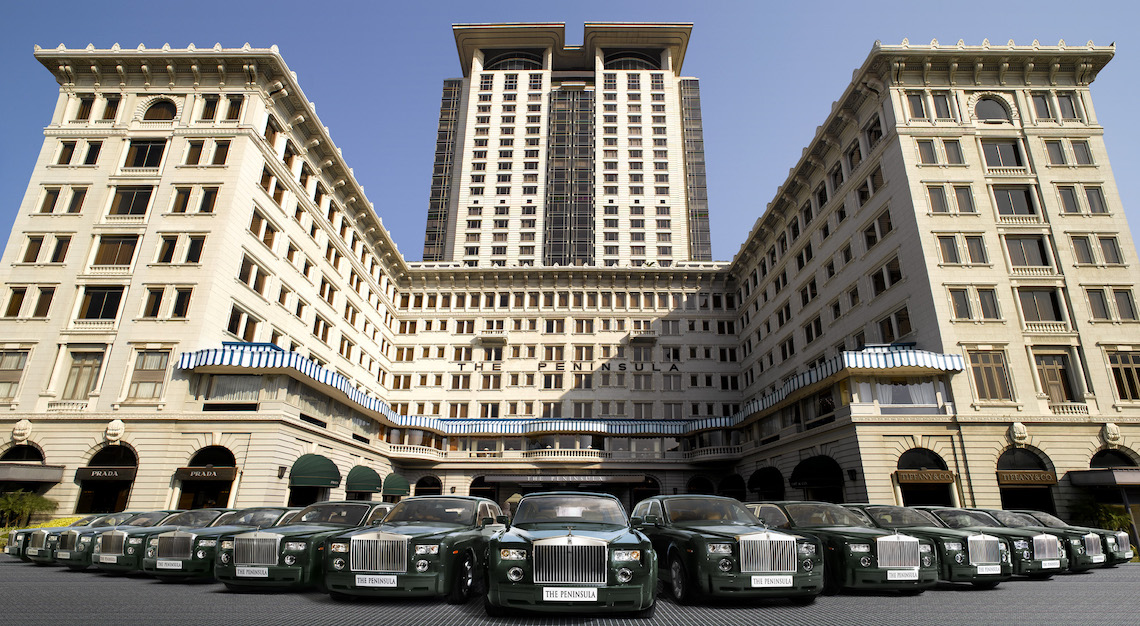 A word on arrivals: if you don't already know, The Peninsula brand boasts a fleet of 30 Rolls-Royces, the largest fleet owned by a hotel. The Peninsula Hong Kong alone owns 14 Rolls-Royce Phantoms EWB and one 1934 Rolls-Royce Phantom II, which you can hire to get around.
It's also the only hotel in Hong Kong with a private helipad for airport transfers and sightseeing tours, operated by Heliservices' air-conditioned MD902 Explorer helicopters. In fact, it's the first and only one in the city to offer a trinity of luxury transportation options, with the addition of the new-ish Peninsula Yacht in October 2018.
The Sunseeker Manhattan 60 sets sail each evening on a two-hour cruise, where you get front-row views of Victoria Harbour's daily light show while enjoying canapes and unlimited Champagne, wine and other beverages. The Peninsula Yacht can also be booked for personalised chartered tours around Hong Kong. Now, if there's a more luxurious way to get around the city, then we have yet to see it.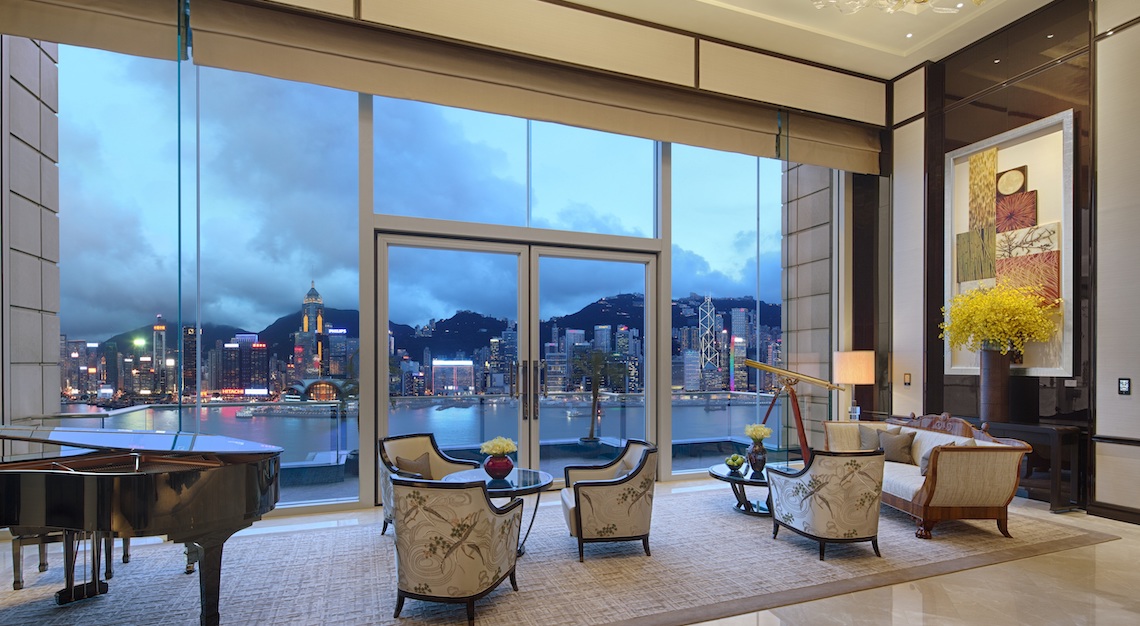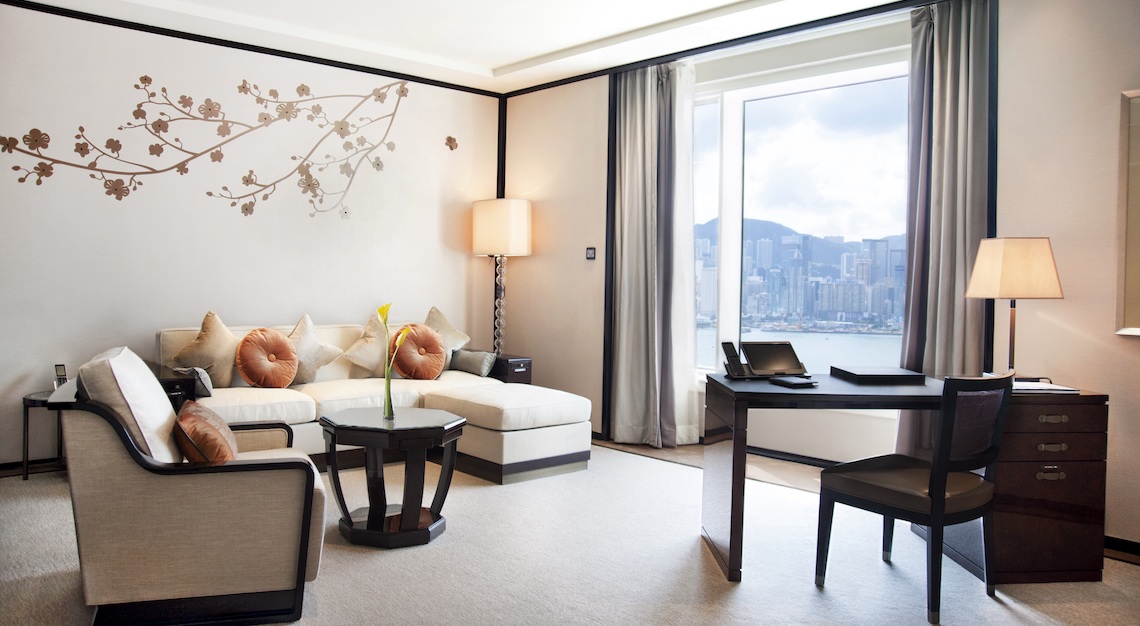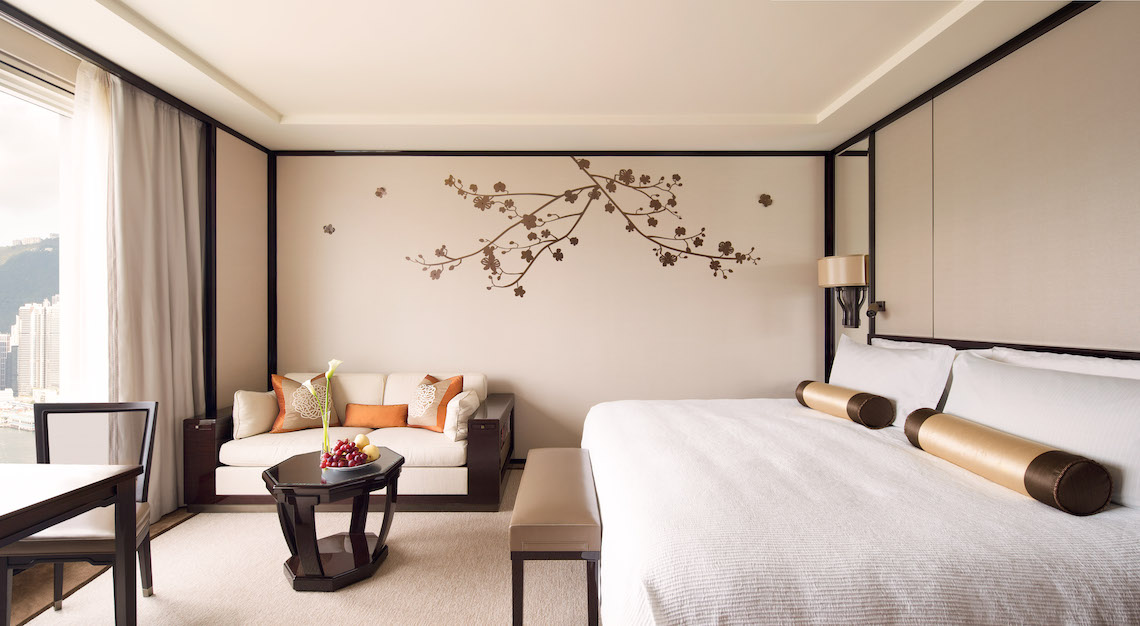 From the outset, The Peninsula exudes old-world grandeur with its iconic, colonial facade and vaulted, marble-filled lobby. The rooms, however, are a study in restrained, elegant minimalism – with an earthy, neutral colour palette, clean lines and simple, contemporary furniture.
Modern amenities keep the almost-century-old hotel from feeling dated: every room comes with an interactive digital tablet that is a city and hotel guide and a universal remote control all at once; flat-screen TVs with over 90 channels; a wireless charging station; complimentary Wi-Fi access; plus, multiple dual-voltage electrical power sockets with universal adaptors and chargers. Make sure you get a room in the tower, so you can wake up on one of the most arresting views of the city – either Hong Kong Island and Victoria Harbour to the south, or the city and mountain ranges of Kowloon to the north.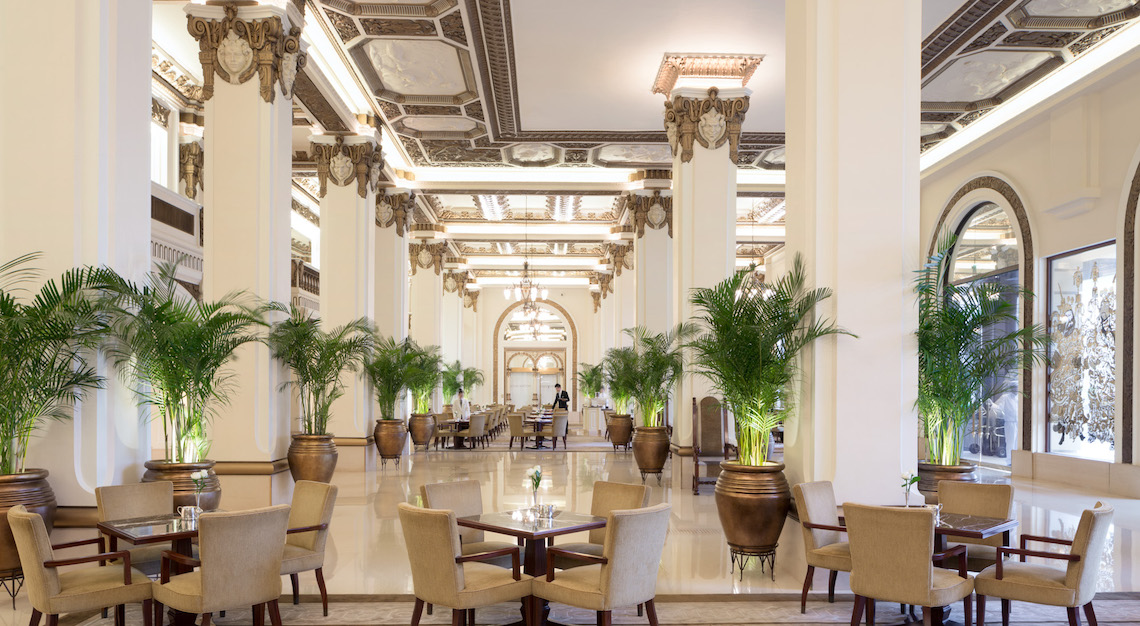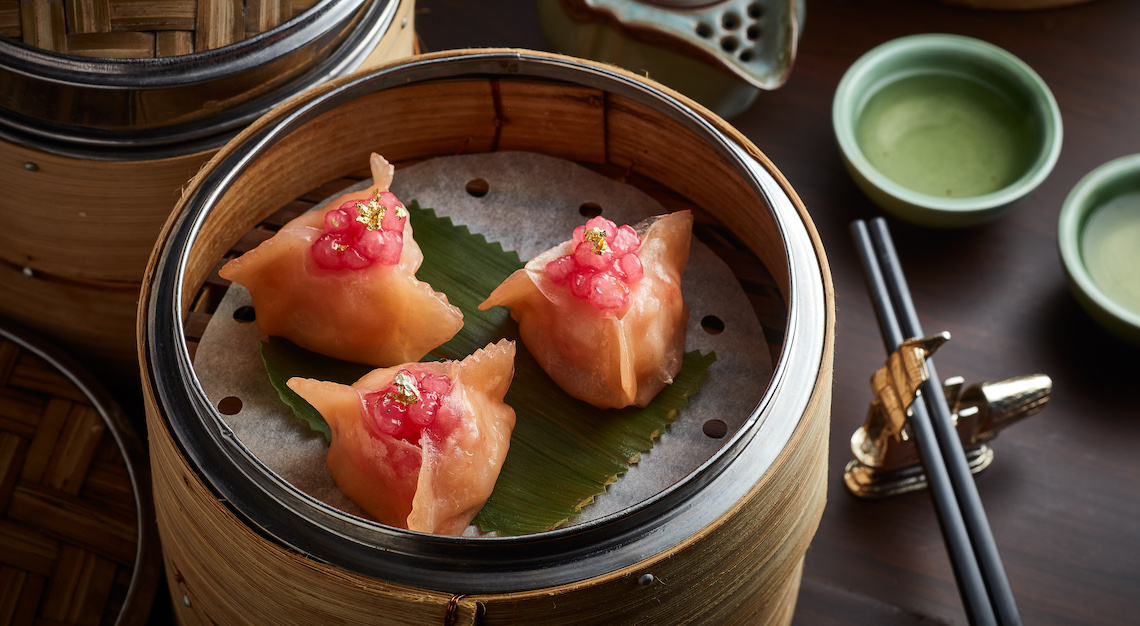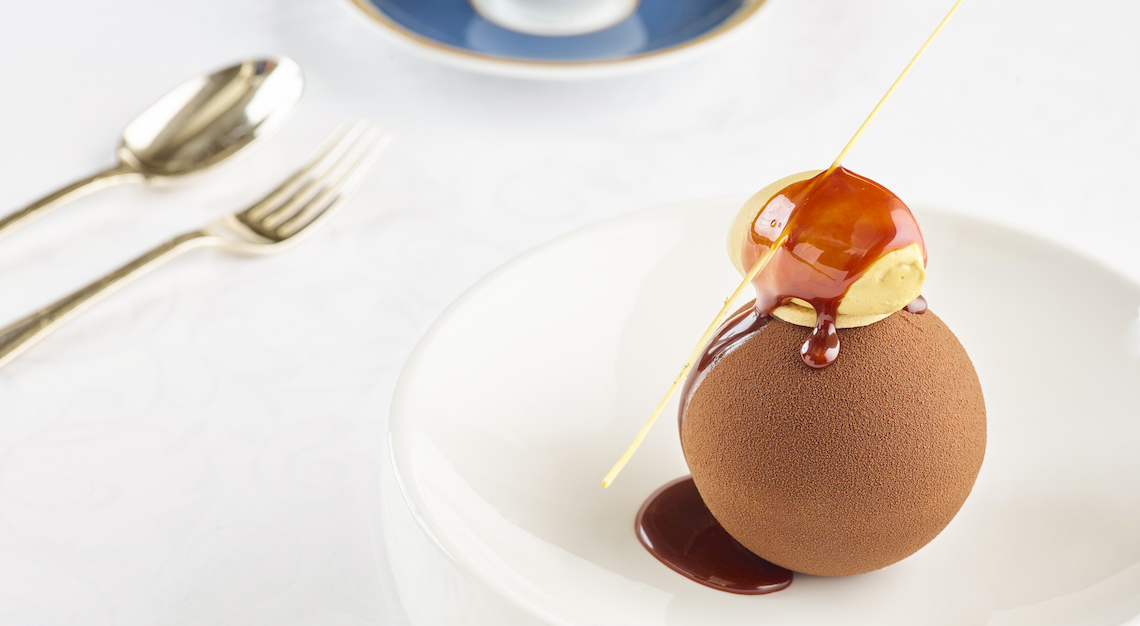 Even if you don't stay overnight in the rooms, it's almost sacrilegious not to drop in to wine, dine, shop and spa. This is, after all, The Pen. The hotel houses eight F&B establishments: French dining institution Gaddi's, where Hong Kong's glitterati have been wining and dining for the past 65 years; The Verandah, the city's very first fine buffet concept; Swiss restaurant Chesa, dim sum spot Spring Moon; popular afternoon tea venue The Lobby; Philippe Starck-designed rooftop restaurant Felix; kaiseki specialist Imasa as well as cocktail place The Bar. Looking to really unwind? Check yourself into the sprawling, two-floor Peninsula Spa for a state-of-the-art pampering session that comes with killer views of Victoria Harbour.
The Peninsula Hong Kong
Salisbury Road
Kowloon
Hong Kong
Tel: +852 2920 2888