Live the glamorous rock 'n' roll lifestyle in this 137.2m-high guitar-shaped hotel
We often associate the city of Las Vegas with all things extravagant, but the land of Hollywood is where dreams come to life no matter how big or small.  For James F. Allen, the chairman of Hard Rock International, his dream of building the world's first guitar-shaped hotel has already materialised – well, half of it has, anyway. Set to rise more than 130m above the ground, the tower will open its doors to the public at Seminole Hard Rock Hotel & Casino Hollywood in South Florida this October.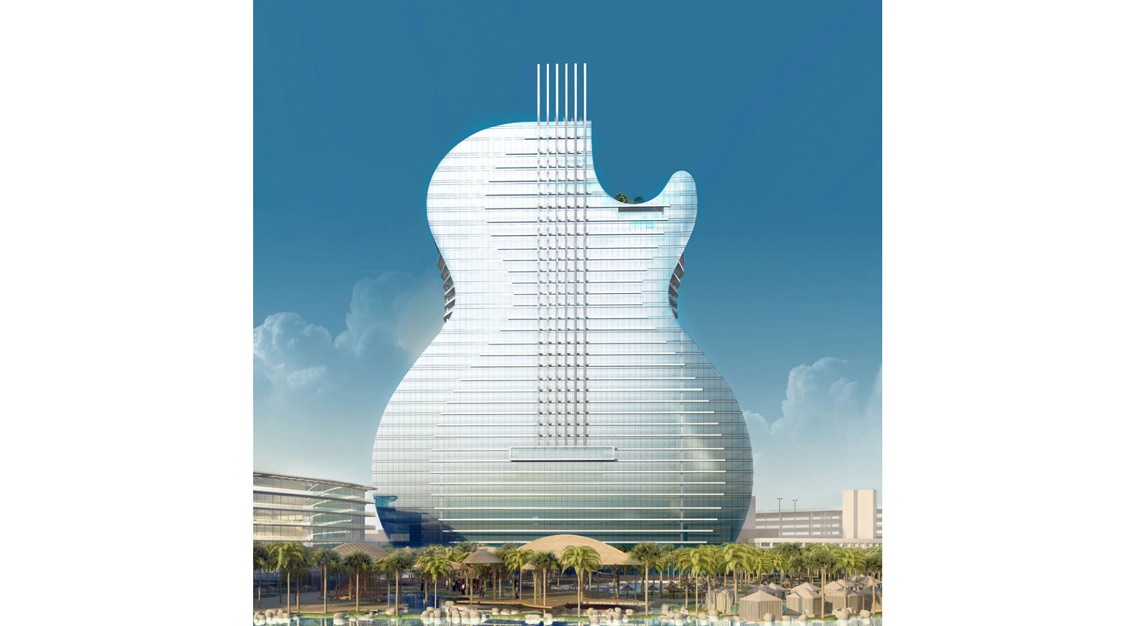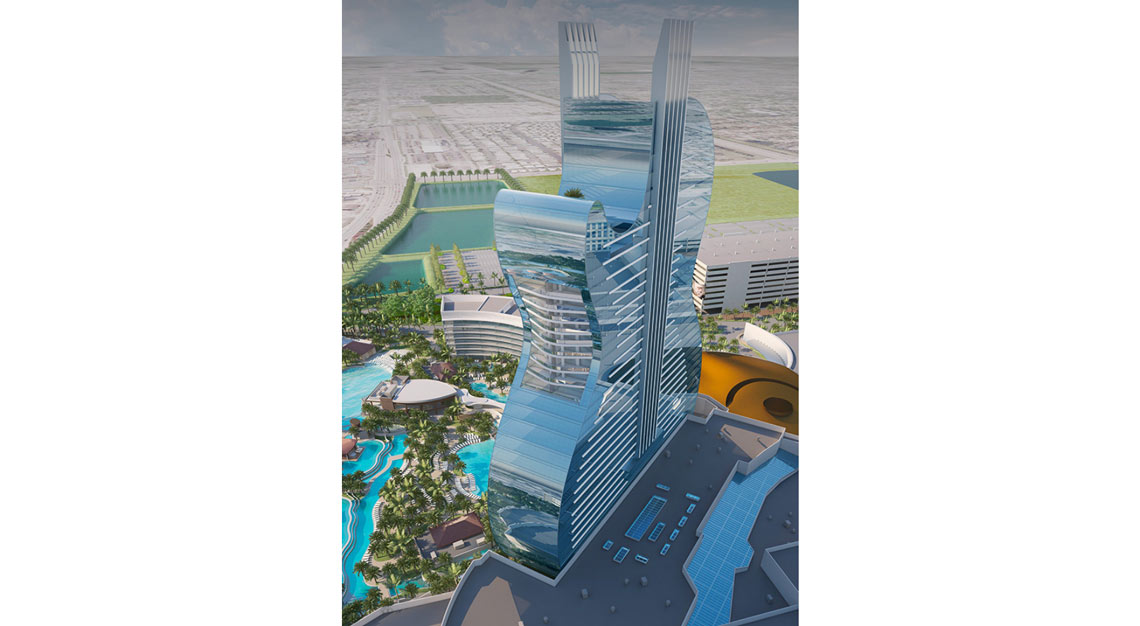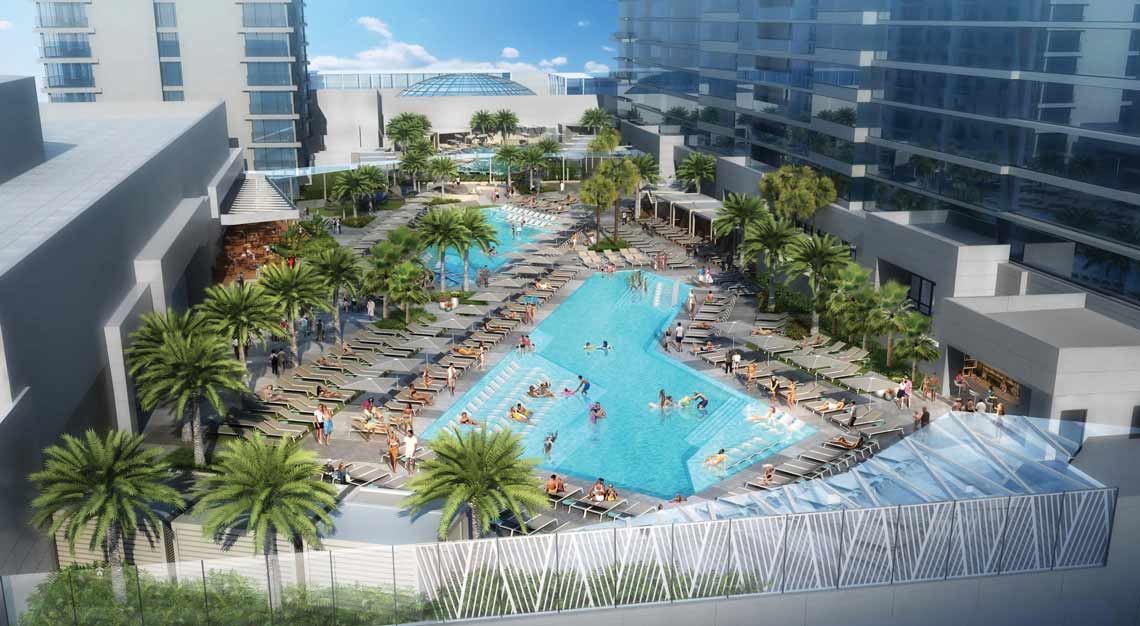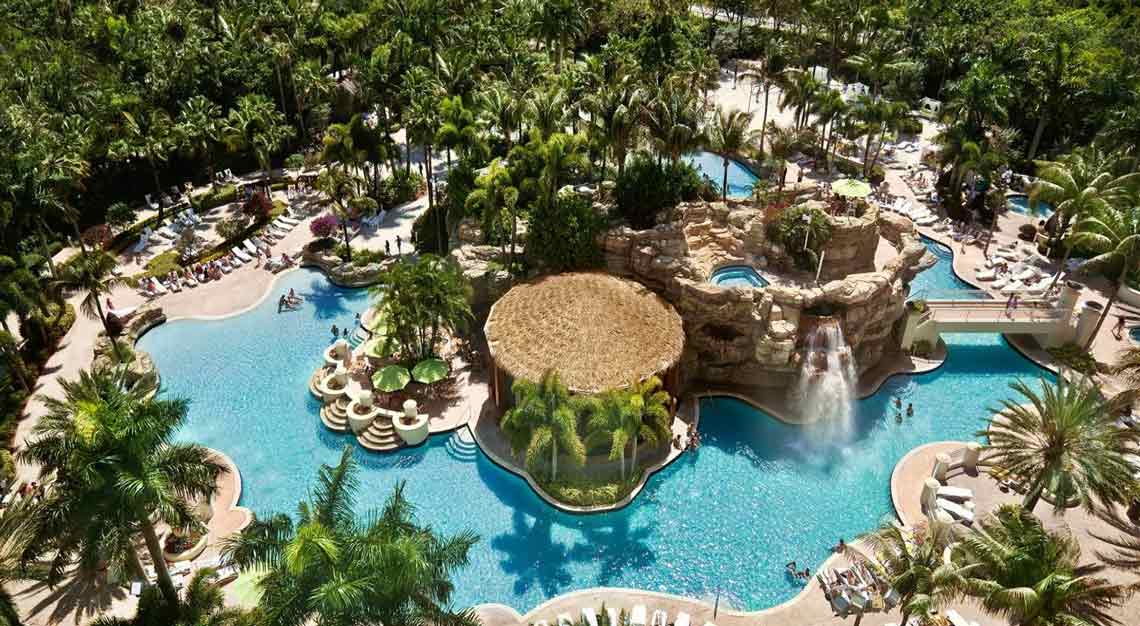 Named the Guitar Hotel, the 638-key property is part of an ongoing US$1.5 billion (S$2.06 billion) expansion project at Seminole Hard Rock Hotel & Casino Hollywood. Sleek floor-to-ceiling glass panels will form the façade of this architectural marvel, complete with brightly illuminated guitar strings. The giant, shiny guitar, however, isn't the only new feature that will leave guests in awe. The integrated resort will also be home to a new spa facility, 13.5 acres of recreational waterscape, a grandiose meeting and convention space, state-of-the-art entertainment venue and a slew of retail shops.
Standing adjacent to the Guitar Hotel will be the seven-storey Oasis Tower, another new property under the hotel brand that will offer 168 guest rooms and exclusive swim-up suites overlooking a snazzy lagoon and private pool area.
So who are the creative geniuses behind this one-of-a-kind project? They're none other than renowned architects Klai Juba Wald and David Rockwell – two of Hollywood's biggest names who have spearheaded some of the world's most lavish gaming projects. The hotel's existing performance venue will also be replaced by a new 6,500-seat theatre, South Florida's soon-to-be hottest entertainment venue capable of supporting A-list celebrity performances, award shows, sporting events as well as national television programs.
Room reservations can be made online from 24 July onwards.
Seminole Hard Rock Hotel & Casino Hollywood
1 Seminole Way
Fort Lauderdale
Florida 33314
USA