The newly opened Waldorf Astoria brings its legendary service to the Indian Ocean
Luxury, privacy, hyper-personalisation. These are, but some of the terms Daniel Welk, Vice President (Asia Pacific) of Hilton's luxury and lifestyle sector, would use to describe Waldorf Astoria Maldives Ithaafushi.
The 122-key property, which opens this month, spans three private islands. The project has taken a little more than three years to come to fruition and sits a mere 30 minutes away from the Malé International Airport by yacht.
My experience kicks into full gear as soon as the yacht pulls up at the main entrance. My personal concierge greets me with a smile and refreshing ginger-infused cocktail as she checks me into an elegant beachside villa.
"It needs to be sharp; it needs to be responsive; it needs to be attentive," says general manager Etienne Dalançon about Waldorf's service in the Maldives.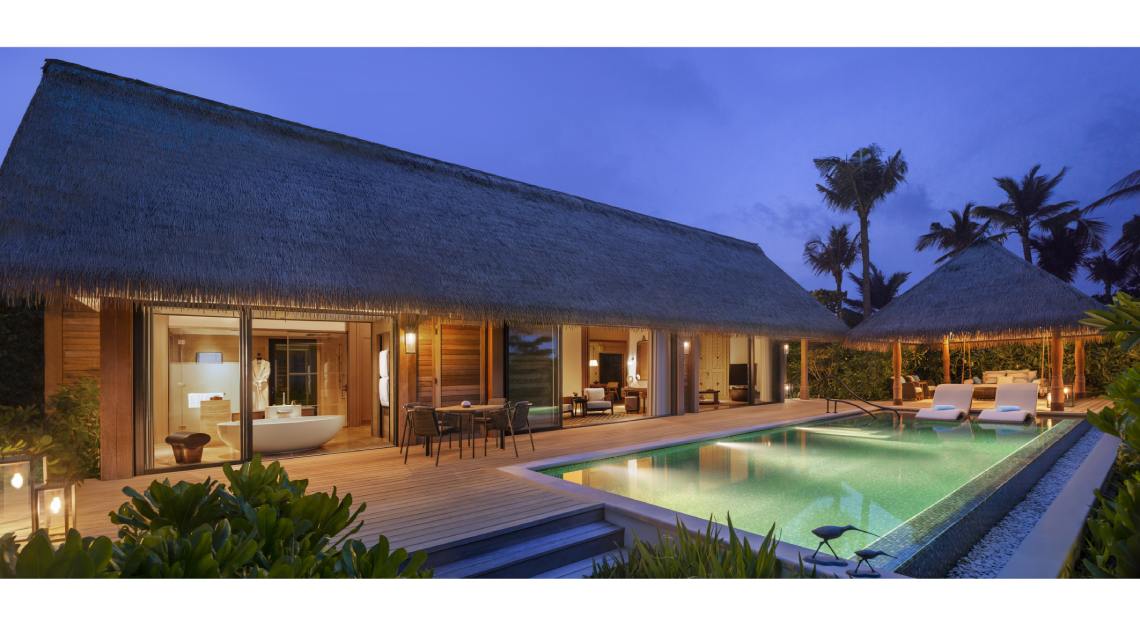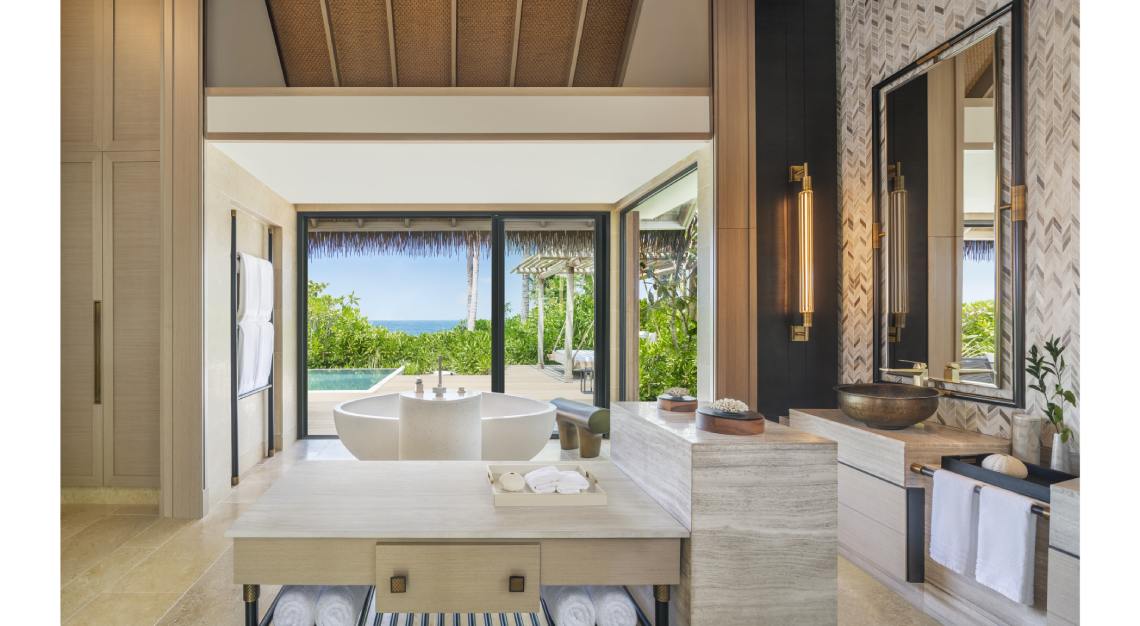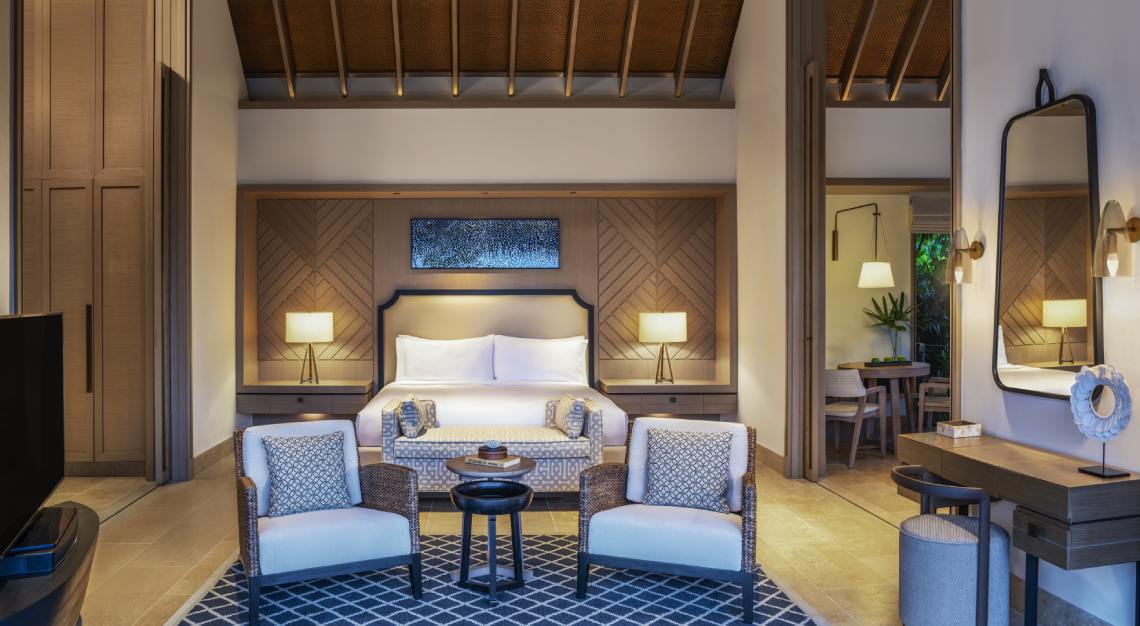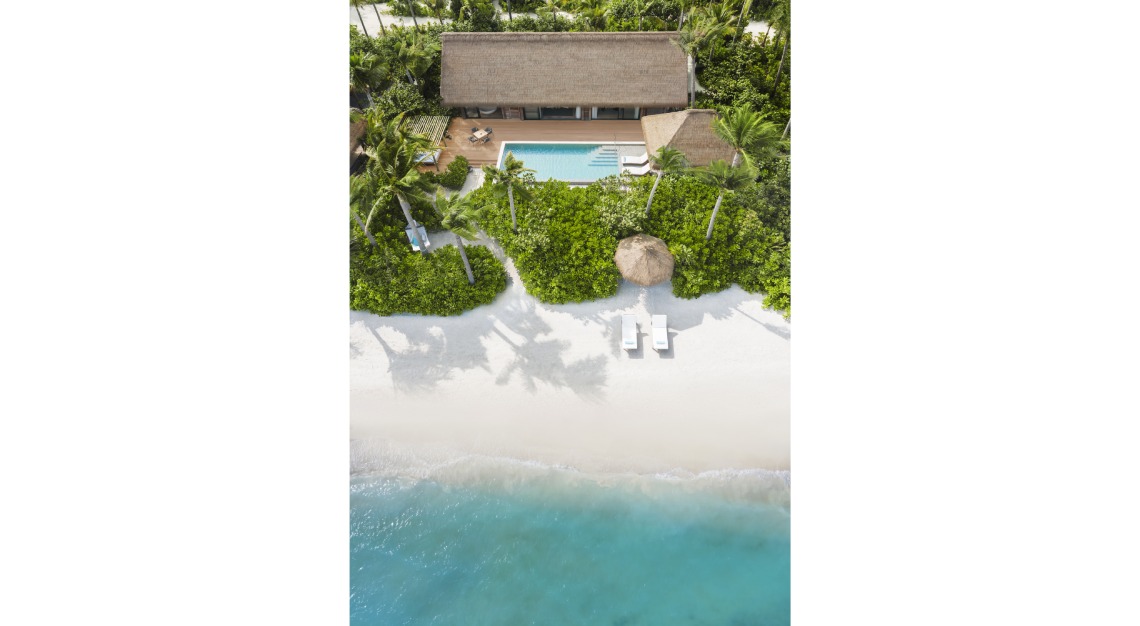 From concierges who render assistance with a smile to cleaning crews who tidy the villas twice a day – mine organised and colour-coded the make-up and accessories that were strewn around my villa – and instant repair assistance, the service is nothing short of impeccable. Not surprising, considering that the resort aims to maintain a ratio of five staff to each villa, explains Dalançon.
But what's truly a game changer is the varied food and beverage offerings in the form of 11 speciality restaurants and bars scattered throughout the atoll. Each venue offers a distinct dining experience.
I start my day at Tangled with delightful Asian cuisine. For dinner, I embark on a stunning safari, with cocktails and flavourful Middle Eastern flatbreads and mezzes at Yasmeen. I then relish a variety of cheeses and condiments at The Rock, which boasts Jordanian limestone walls; tuck into satisfying skewers at Li Long; and indulge in perfectly grilled fresh seafood and meats at The Ledge, helmed by Singapore's Dave Pynt, before winding down with decadent chocolate desserts at treetop dining restaurant, Terra.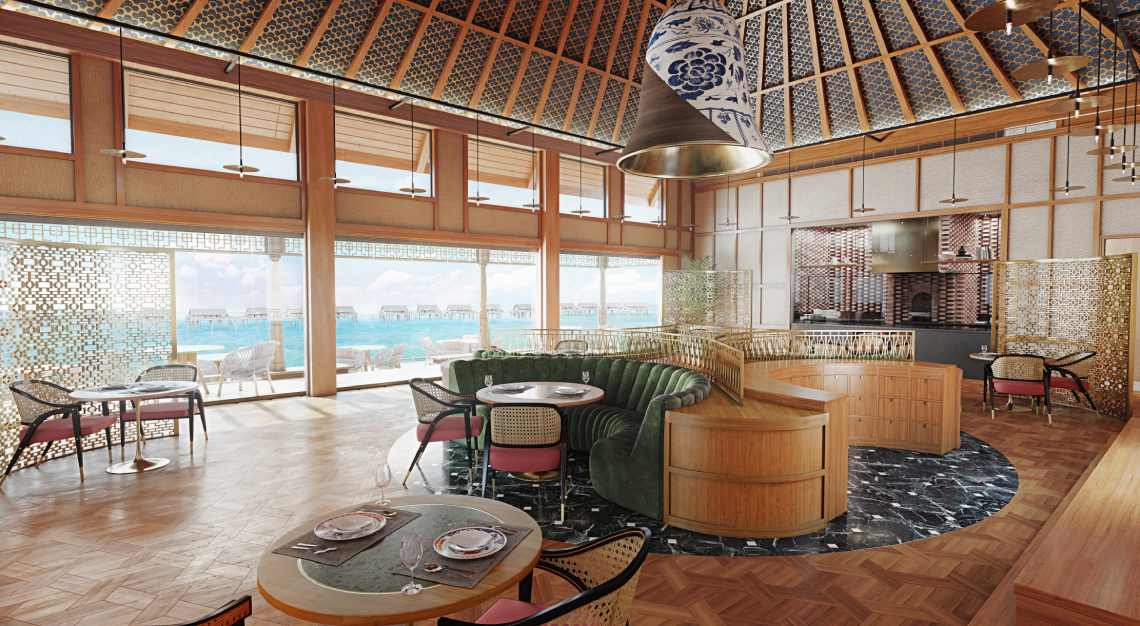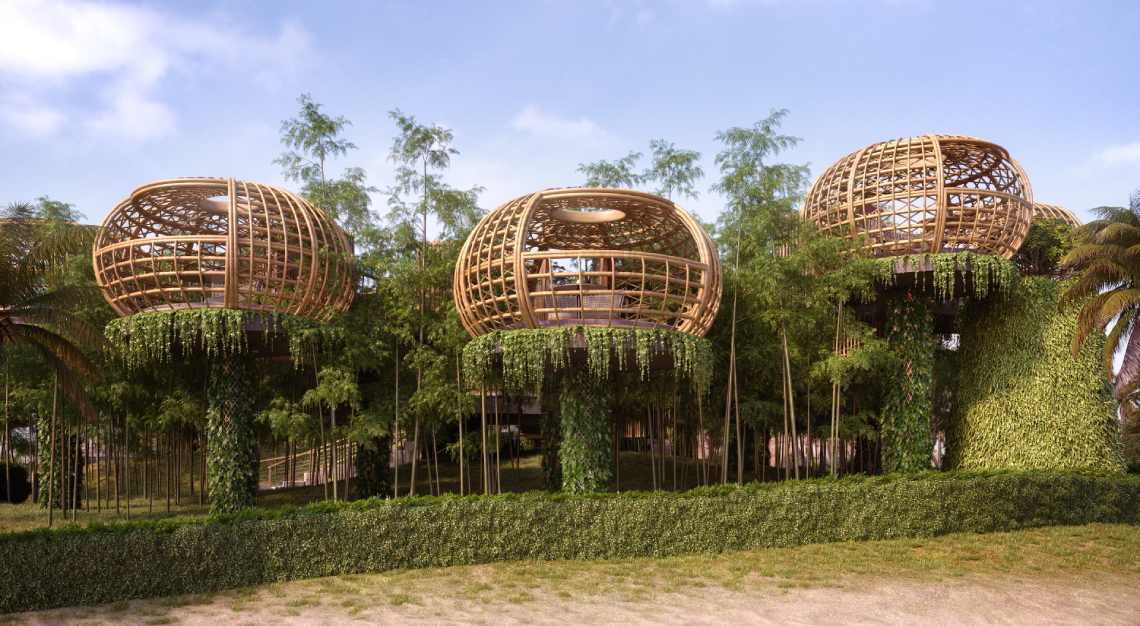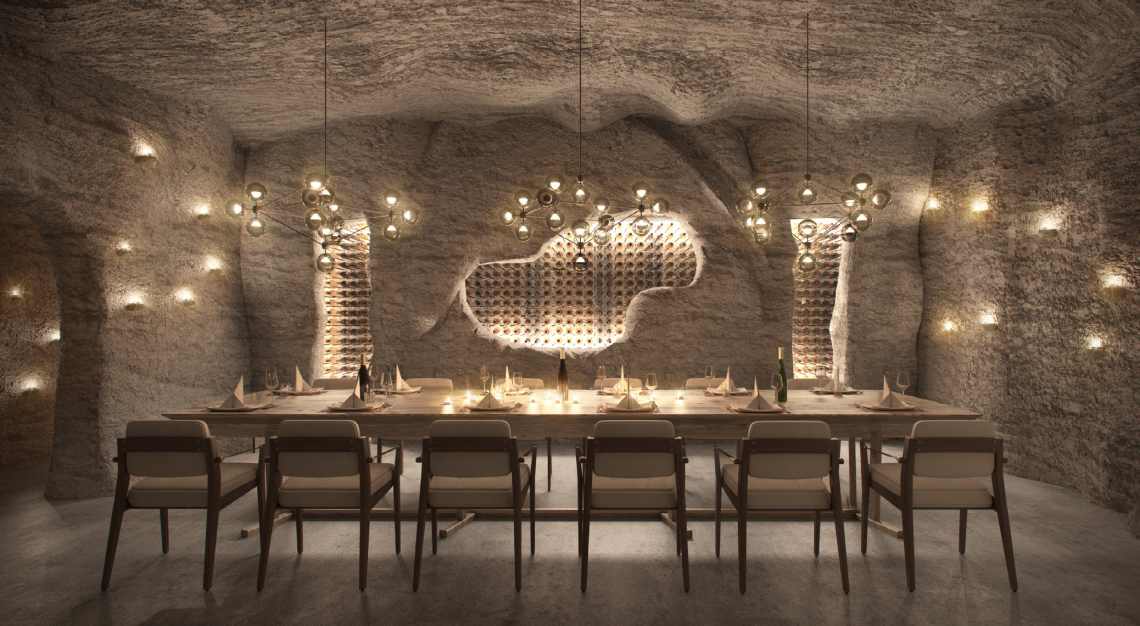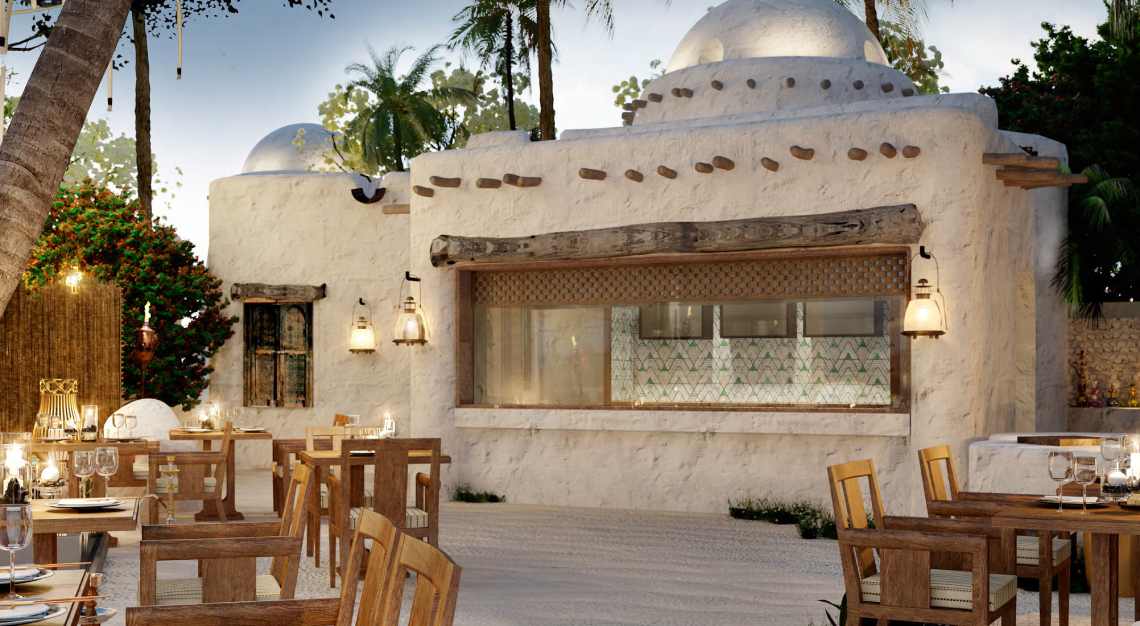 It's not all decadence here, as Glow offers a farm-to-table concept for healthy breaks. The food here is made from ingredients harvested from the resort's herb garden, and none of the dishes disappoint, a rare achievement in the health-centric culinary world.
The bar is set high and the team meets it effortlessly. Welk attributes this to the brand's solid understanding of what tourists have come to expect from a vacation in the Maldives.
"The majority of people are outside, at the pool or participating in outdoor activities," says Welk.
But it's more than that, he adds. "You have variety, you have options, you have diversity but how do you elevate the experience, correct?"
And while little touches such as the daily in-villa fruit and dessert platters and a well-stocked bar are lovely, what stays with me is the team's overall attention and care to detail. In passing, I mention that I am not a fan of shellfish or raw food to my concierge, who then ensures that the culinary team at each restaurant prepares an equally delicious alternative.
"When you walk into a restaurant here, [the staff] can't ask you for your room number. They have to know who you are, from the first time you have breakfast. If the staff pour me water and then ask me whether I want it with a lime or lemon, then they don't know who I am," says Welk. "If they don't know who I am, then why would I stay here?"