A new lick of paint
A change can go a long way sometimes. Extensive renovations have given Mantra Samui Resort, on the idyllic Koh Samui, a fresh new look – and an environmentally-friendly one as well.
The new lobby announces that something new has brewed at Mantra Samui for returning guests. For first-time arrivals, it will be shock and awe – the lofty tiered ceiling reminiscent of a Thai house and the five metre tall vertical garden. Cloistered with tradition, the narrow beams of the lobby frames the rest of the resort – with its sweeping views and expansive space – well.
The resort's position facing the Gulf of Thailand hasn't changed. But what has is the vessel for that glorious panoramic view. The infinity edge saltwater pool that blurs the horizon is new, with a swim-up bar for those that can't bear to be torn away from landscape appreciation. White marble quarried locally has been used to give the pool a touch more sophistication, contrasting with the rich brown of timber decking and beach loungers.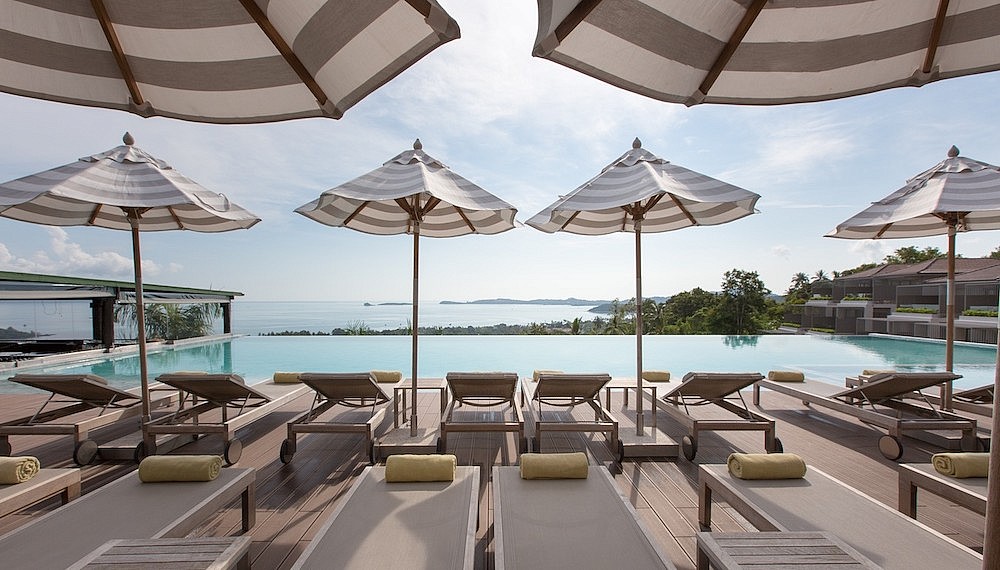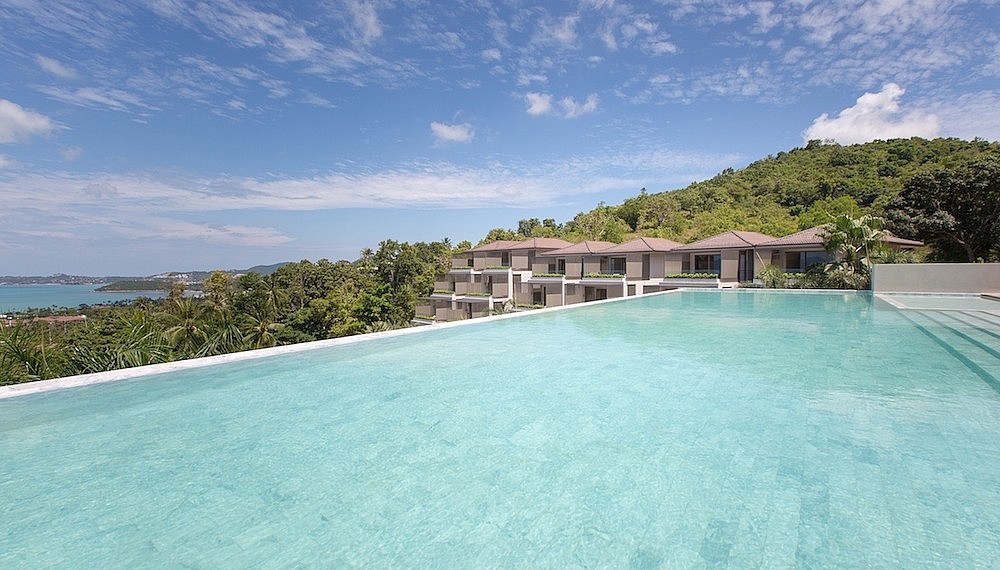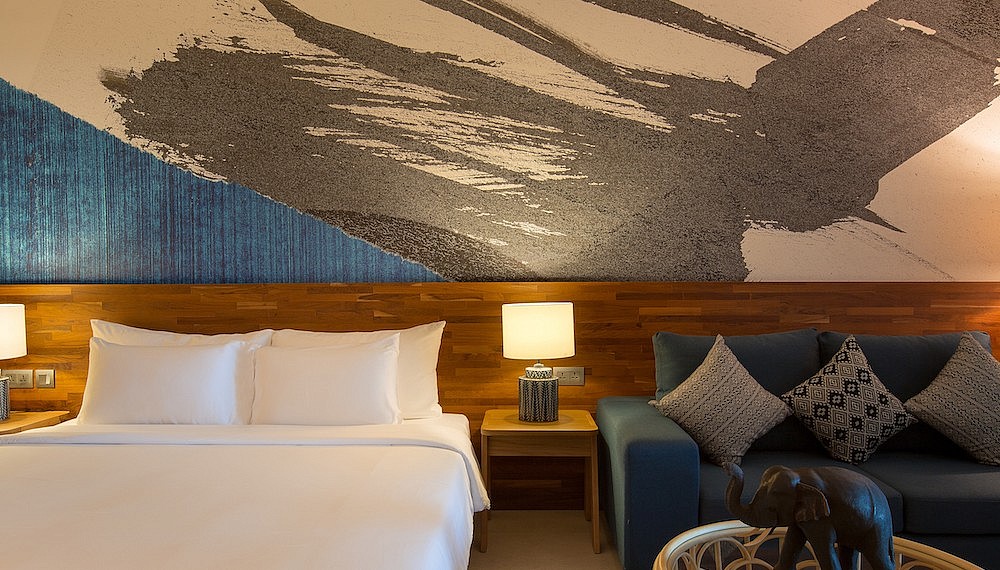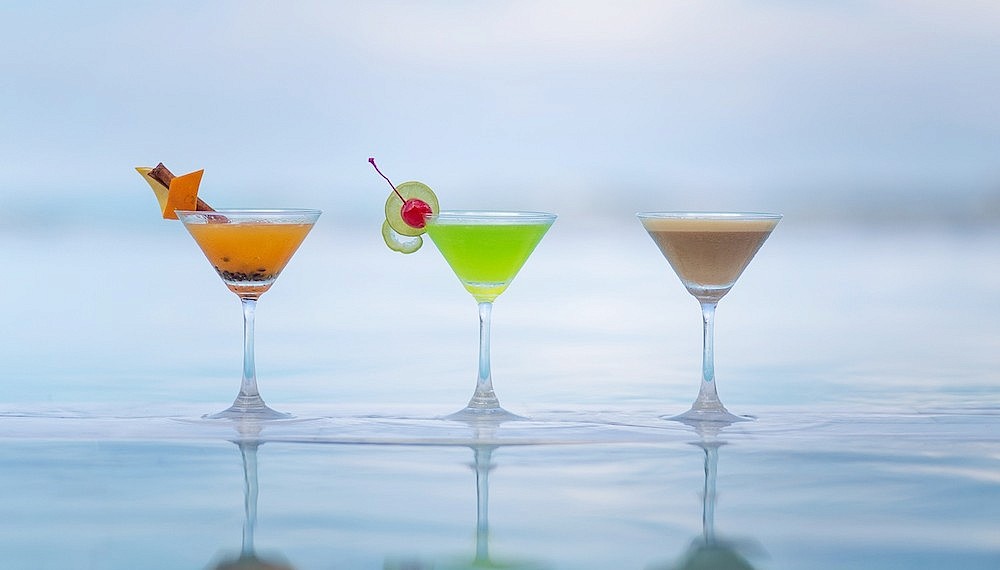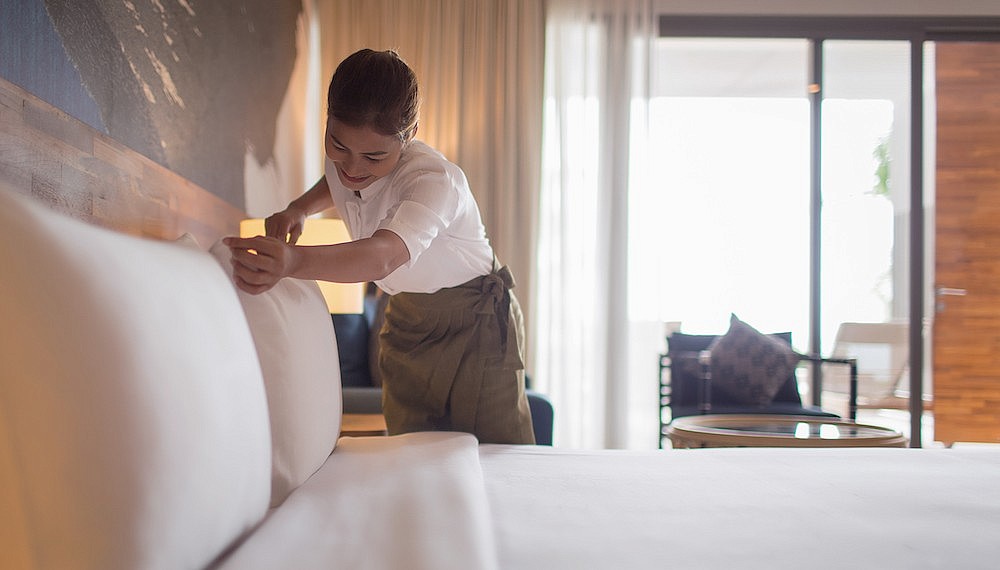 Redesigned by Thai-based TIERRA Design, Habros Design and Terra Architects, many of the materials used in the renovation were sourced domestically. This is most evident in the rooms, where deep brown Thai timber provides a warm complement to tones of cobalt blue, soothing creams and crisp whites. Balconies offer a private area to cherish the tropical view, just in case the pool gets a little too crowded.
Where squash courts once stood, the Jai spa now stands. With three single and a double treatment room, as well as a foot reflexology treatment area, an entire range of traditional Thai pampering treatments is available. Mantra Samui is also keen to trumpet its eco-credentials. Rainwater is now collected for filtration and re-use, while greywater flows into irrigation and gardening. The tropic heat demands cooling, so Variable Refrigerant Flow air-conditioning systems offset overuse by smartly requiring only seven condensers, rather than individual ones.
All the changes almost make it feel like this is an entirely new resort. What was once old is new again at Mantra Samui. Except the view. That's still as captivating as ever.