Martell's Chanteloup XXO, the maison's first XXO, is revealed on a night of Parisian glamour
Martell's foray into the recently formalised ultra-premium XXO category of cognac has been revealed. Chanteloup XXO, as it is called, was launched at a grand black-tie affair in Paris one late summer evening, at the Petit Palais art museum. In this setting of late 19th century architecture, the hundred-plus guests first enjoyed cocktails amidst the fading sunlight, before proceeding to a five-course dinner prepared by three Michelin-star chef Guy Savoy. With the first two courses came a pair of vintage eaux de vie to prime the senses: a 1977 Borderies, from the cru that is the signature of the House of Martell; and a 1958 Grande Champagne, born from the same terroir as Martell's current Cellar Master, Christophe Valtaud.
Chanteloup XXO itself was unveiled during a masterful performance by dancer and acrobat Yoann Bourgeois, whose graceful trampoline-assisted choreography spoke to the reverence and playfulness of the new cognac release. Finally, it could be experienced: the deep amber-coloured cognac has a fruity but delicate aroma, gently sweet with honey and apricot. It hits the palate more powerfully, with those fruity notes underscored by a balanced fullness and nutty highlights. The finish is, of course, remarkably long and lingering.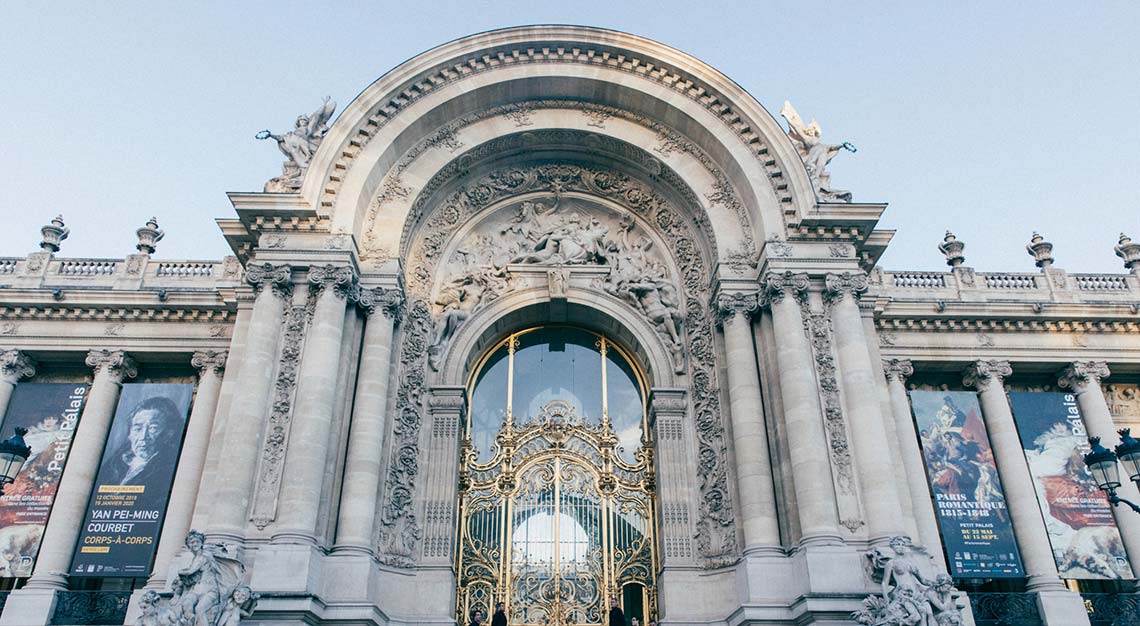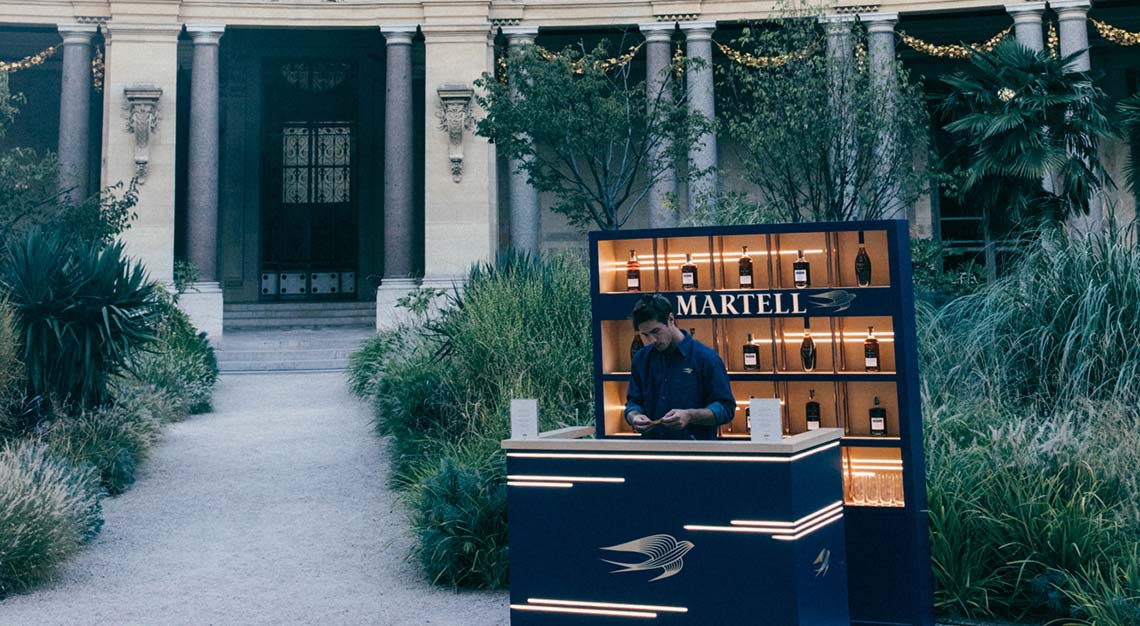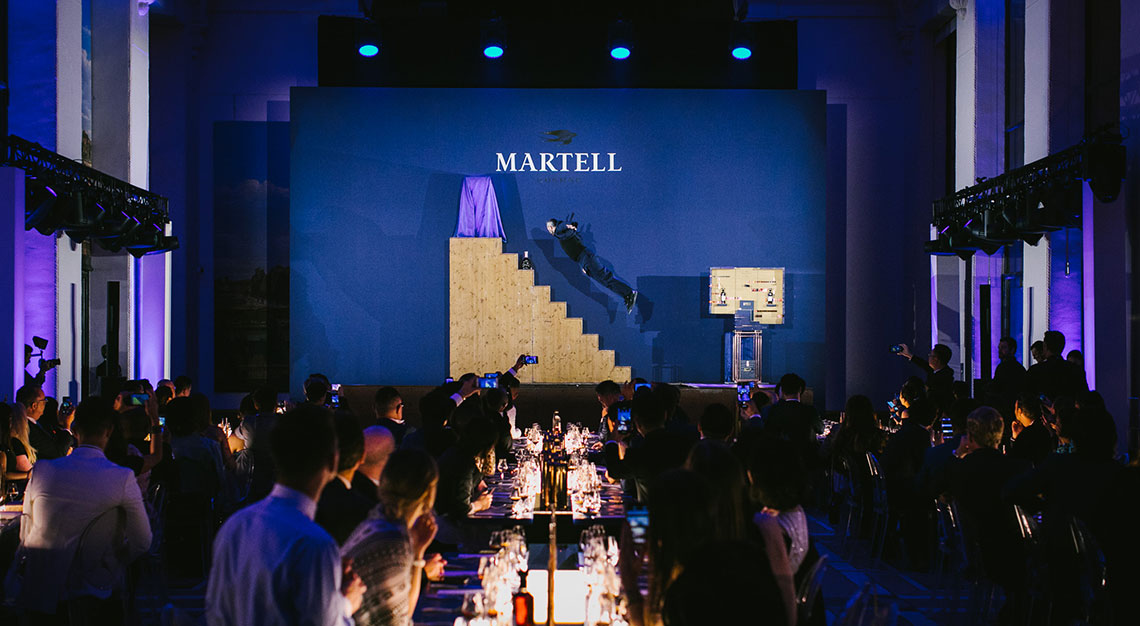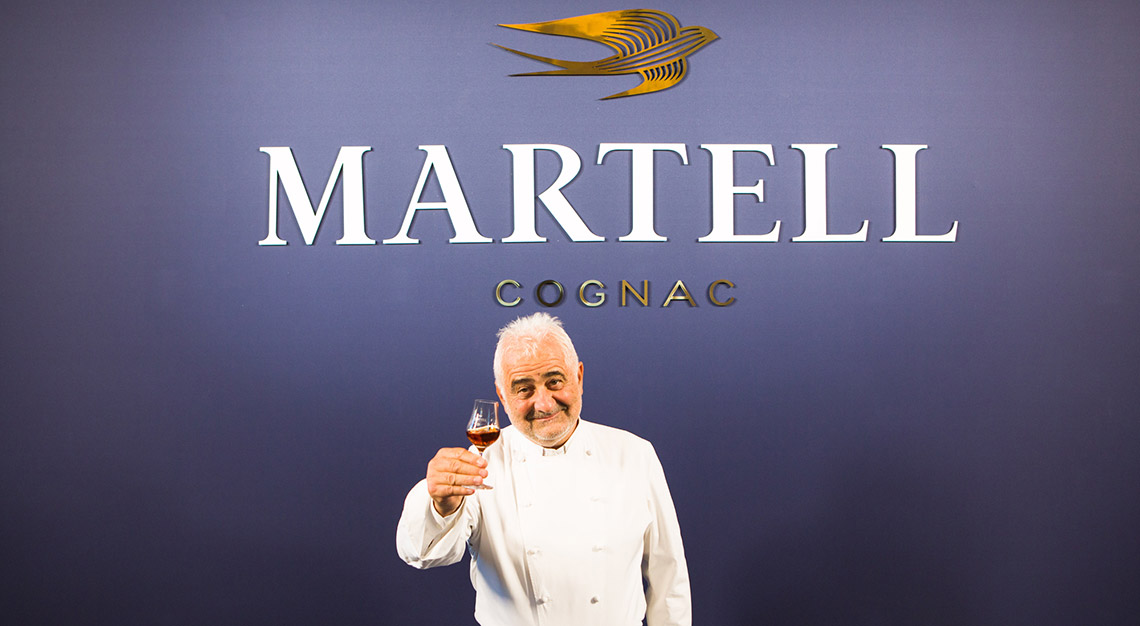 "I think the bottle embodies what it is," says Valtaud, referring to Chanteloup XXO's gracefully curved receptacle. "It's elegant, and also something round. And that's exactly what happens when you taste it… it gives you the feeling of elevation. We want to create a balance between elegance and elevation… this is truly what we want to share with this new Martell XXO."
Martell's first XXO
Chanteloup XXO is named for the Chateau de Chanteloup. The generations-old Martell family estate dates back to the 16th century, and ageing patiently in the serene darkness of its cellar is some of Martell's most exclusive stock. This includes the 450 eaux de vie that make up Chanteloup XXO, drawn from four of the most prestigious Cognac terroirs: Borderies, Grande Champagne, Petite Champagne and Fins Bois. Valtaud admits to focussing a little more on the flavours from Grand Champagne, since it is where he is from – in this way, he feels Chanteloup XXO is a fusion of his own story and legacy with those of the House of Martell.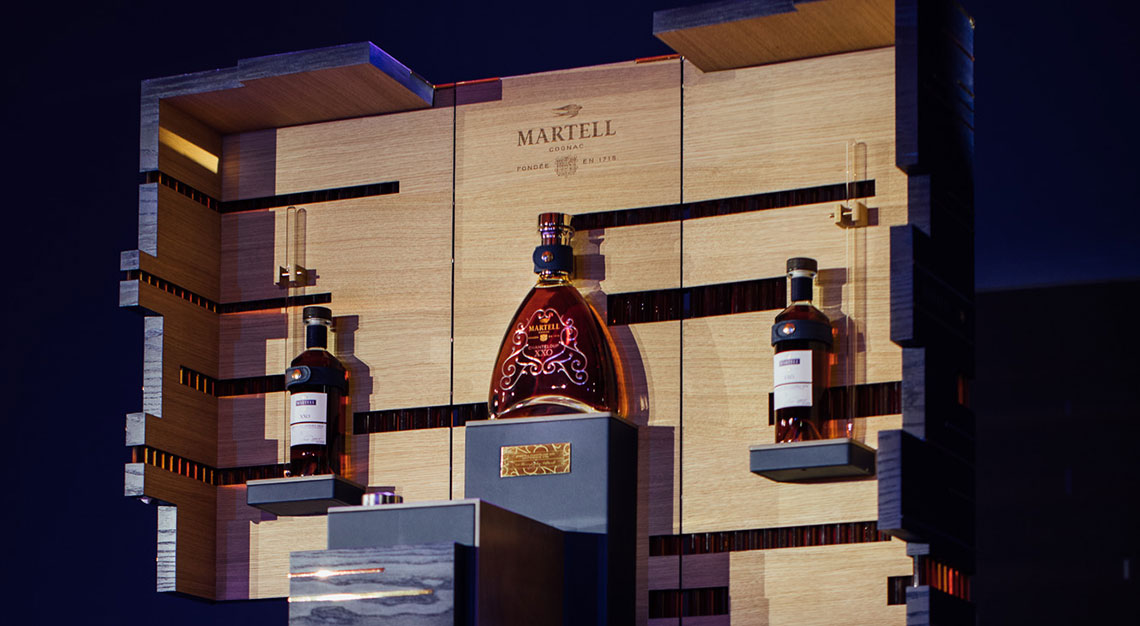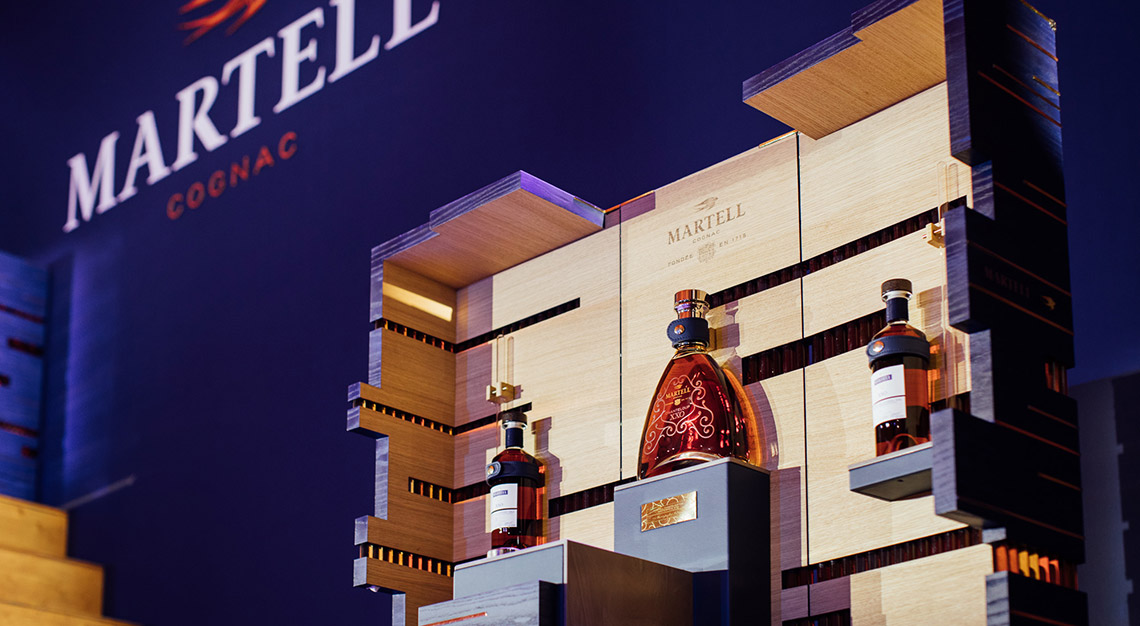 This complex blend is what gives Chanteloup XXO its great richness and complexity, but it is no easy to task to balance so many eaux de vie. The challenge is compounded by their age – many are decades old, and the youngest is guaranteed to be at least 14 years old. The trickiest part, according to Valtaud, is not its one-time creation, but being able to sustain it in the future for both himself and his successors. Valtaud is the ninth Cellar Master of the House of Martell, and his accomplishments today were only made possible thanks to the stock that his predecessors lay down ages ago.
"I can create it because my predecessors took care of these exceptional eaux de vie, and now I need to prepare [them] for the next generations of cellar master. This is the key challenge." Time, he says, is important for blending so many eaux de vie in the correct proportions. "Time for the ageing, time to create it, time to find the recipe," Valtaud explains. And, he adds, time to enjoy it.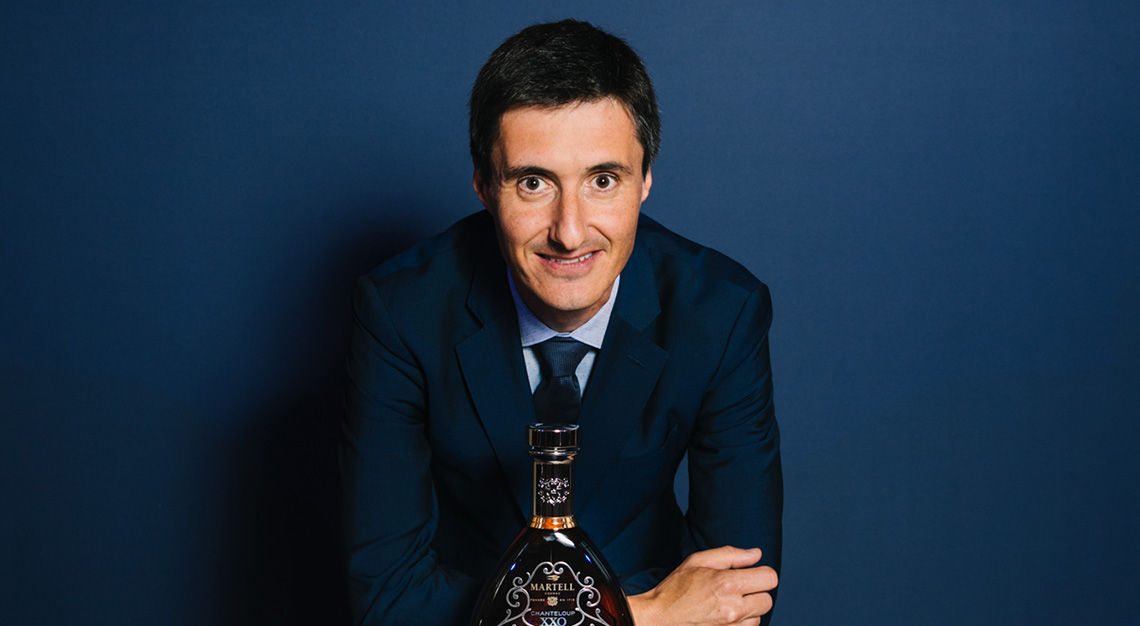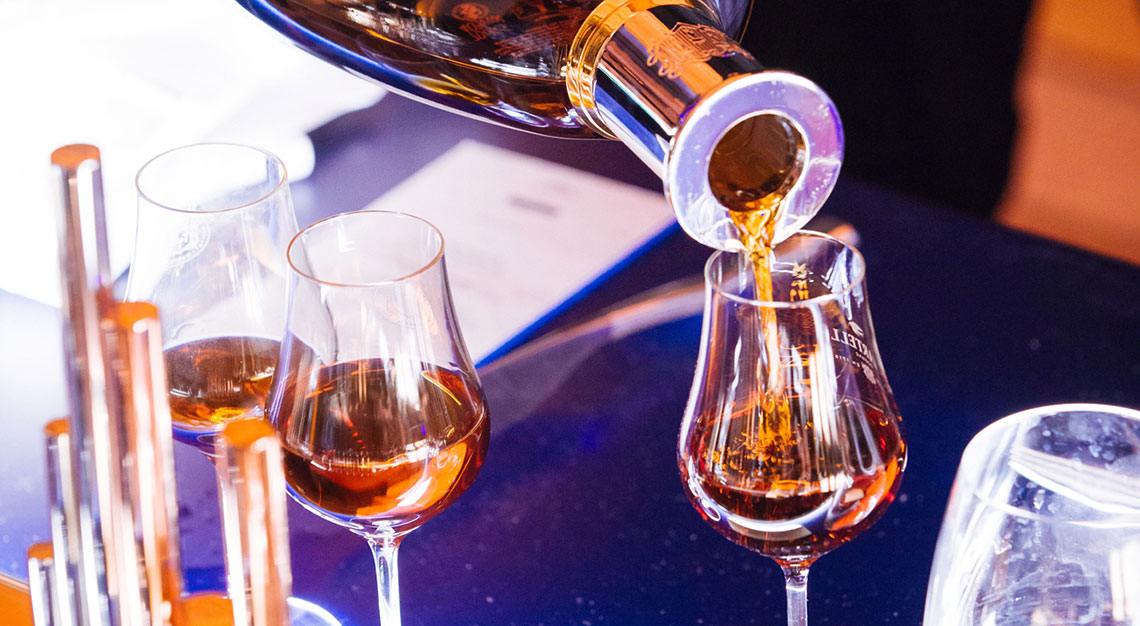 A Martell Masterpiece
Trunks are not necessarily out of style. The Martell Chanteloup XXO Masterpiece begins externally as a large box that could be a striking piece of modern art, clad in mirror-polished steel, brass, copper, and the signature dark blue of the House of Martell. Created in collaboration with Ateliers Normand, a French specialist in matters of high-end craftsmanship, each exclusive trunk is made-to-order with personalised trim and engraved brass plaque; Valtaud himself will consult on the details.
The trunk's two halves will swing open to turn the Masterpiece into an oak-backed display case. Taking centre stage is a bottle Chanteloup XXO, and on either side are two specially selected eaux de vie – ones that enhance and inform the Chanteloup XXO experience. Presented in traditional sampling bottles, the customer has some say in what these bottles contain; one will be a vintage eau de vie from either the Borderies region, which has been a signature of Martell since its founding, or from Grand Champagne, which is where Valtaud was born and raised. The other bottle will contain an eau de vie selected as an exemplar of one of the notes present in Chanteloup XXO. In this way, the Masterpiece is the ultimate way to experience Chanteloup XXO, in a unique and personalised presentation.