The art car will be on display at a number of events throughout the year
McLaren's first series-production hybrid just got a colourful makeover. 
The British marque just unveiled a one-off Artura by noted abstract artist Cevin Parker. The high-performance ride is the perfect canvas for such vibrant creativity. In fact, the Artura name is literally a combination of the words "art" and "future." The supercar's sleek, aerodynamic silhouette is also inspired by modern art, according to McLaren. 
Parker is known for working with a palette of radiant hues and has developed his own signature spray technique. The Berlin-based artist recently showed his work at the IncubARTor exhibition in Hamburg and is rapidly gaining a loyal following of art buffs. He also happens to be a passionate car enthusiast, according to McLaren. His abstract designs are perfectly suited to the Artura's bold, contemporary aesthetic.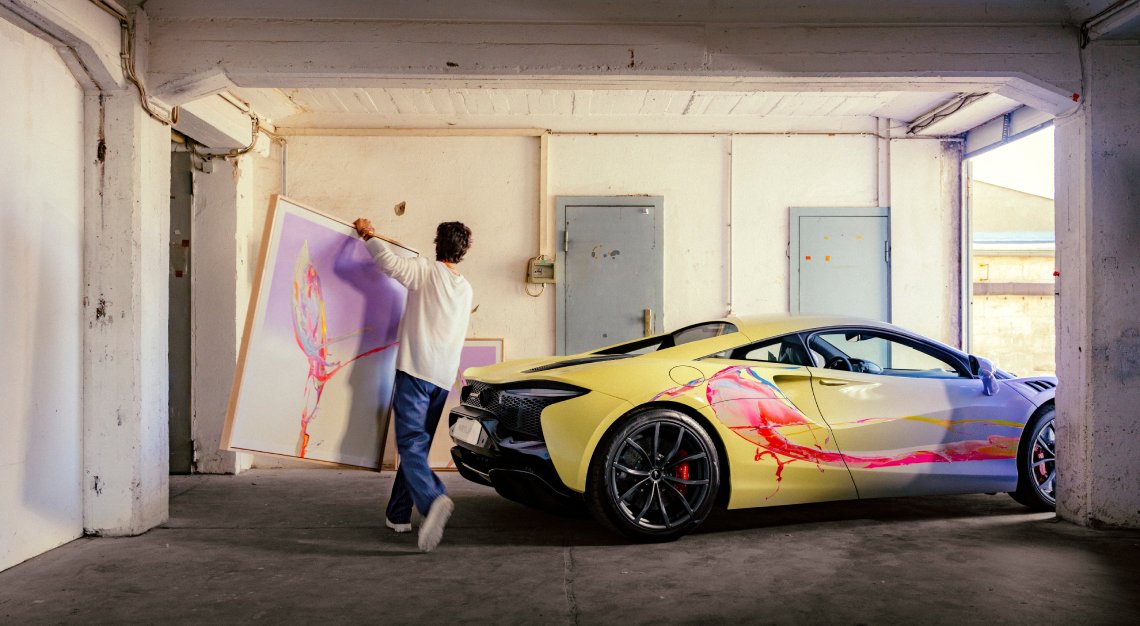 Parker's innovative practice aligns with McLaren's pioneering ethos, too. He uses next-gen technologies like augmented reality within his work, while the automaker works with car parts at the bleeding edge. The Artura itself is equipped with a 3.0-litre twin-turbocharged V-6 and an axial flux electric motor that together can churn out 671 horses. 
"Parker's extraordinary talent and deep understanding of art have allowed him to create a truly remarkable design that perfectly captures the spirit of the Artura," Bastian Luehmann, McLaren's market director in Central Europe, said in a statement. "His use of colour—particularly the vibrant combination of purple and yellow—symbolizes creativity, individuality, energy, and optimism, all of which resonate with the Artura's dynamic personality."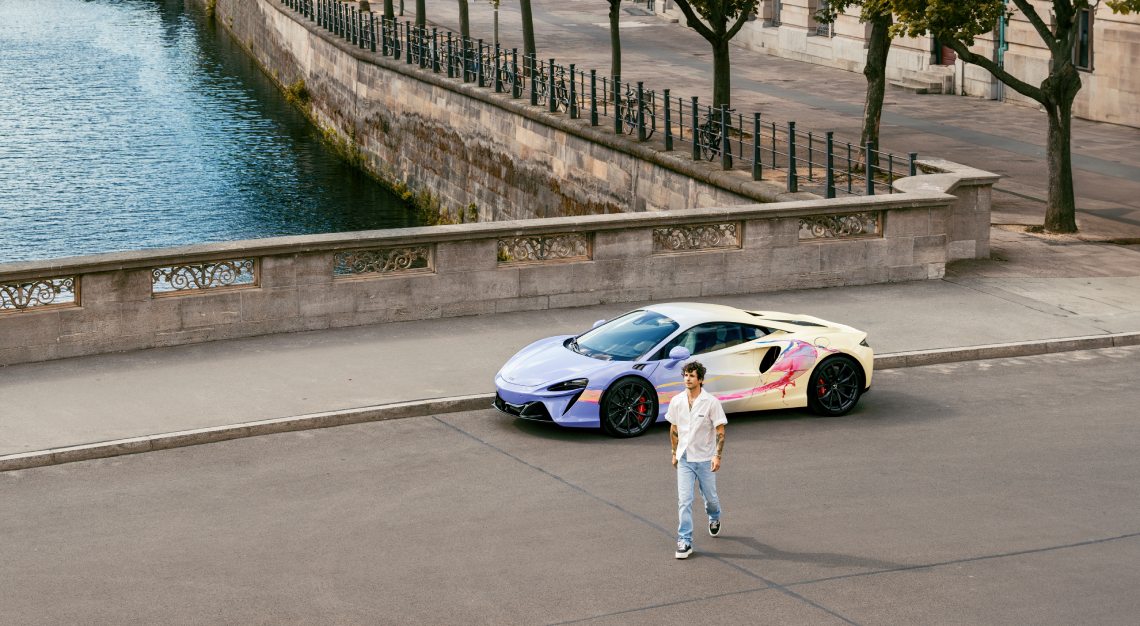 The art car also reflects similar themes as Parker's other work—that is, the powerful and elusive emotions that come with life's fleeting moments. The technicolour Artura is a four-wheeled embodiment of these emotions. 
"I am truly thrilled to have the opportunity to work together with McLaren and to bring two of my biggest passions together: art and supercars," Parker adds. "I am excited to see the public's reaction to this project."