The Arsham Auto Motive showcase will open to the public on 25 February 2023. Tickets cost US$20 a pop and you can purchase them via Petersen's website
Ever wondered what a Porsche of today will look like to a collector of tomorrow? The Petersen Automotive Museum's new exhibition digs into that very question.
Opening to the public on 25 February 2023, Arsham Auto Motive showcases an array of thought-provoking sculptures and posters created by Daniel Arsham. For the unversed, the renowned interdisciplinary artist turns everyday objects into archeological relics of the future with his signature "eroded" technique.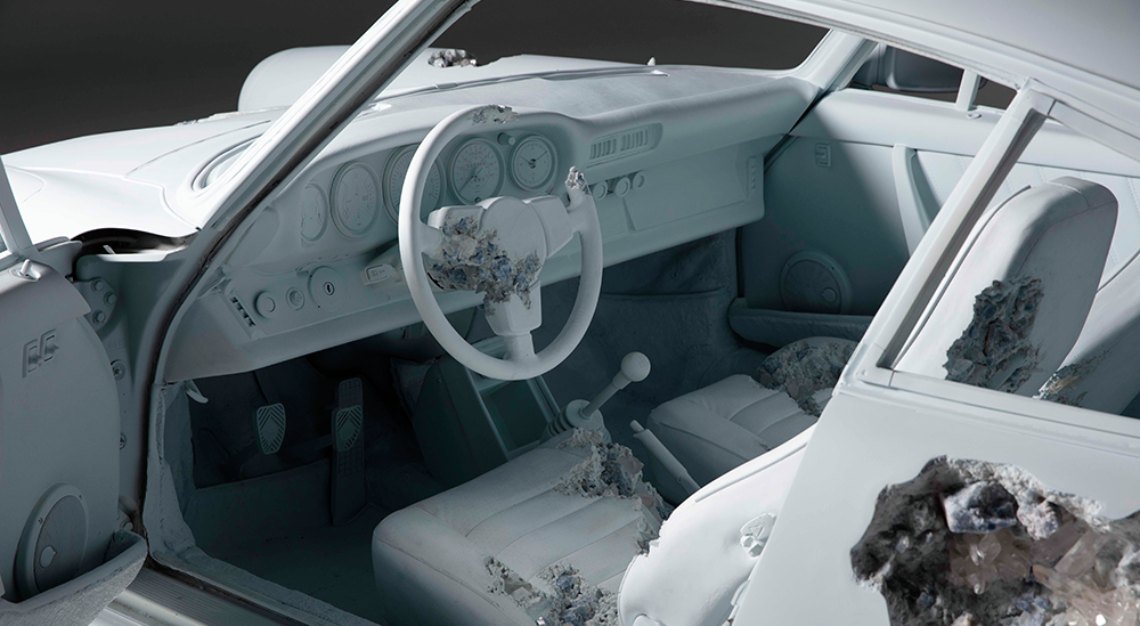 The Arsham Auto Motive showcase
The particular show, which will be held in the Armand Hammer Foundation Gallery, could be considered a time capsule of automotive history. Arsham has reimagined four famous cars from notable Hollywood films in various geological materials, such as selenite, quartz, pyrite and volcanic ash. On display will be eroded takes on a 1968 Ford Mustang GT Fastback, a 1955 Porsche 356 Speedster, a 2018 Ferrari and 2022 Porsche 911. The legendary rides look like remnants of the present that could be unearthed in a dig post-apocalypse.
"I'm excited to share my work with the city of Los Angeles and its vast community of car enthusiasts," Arsham said in a statement. "Automotive design is in a constant state of evolution and this exhibition strives to reflect both its origins and future."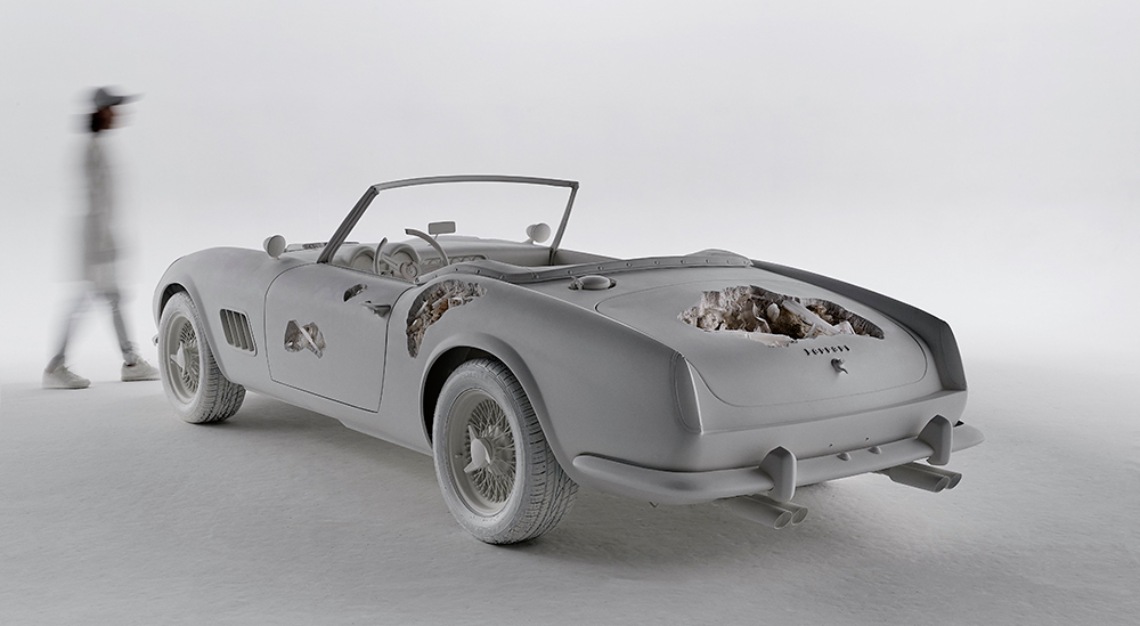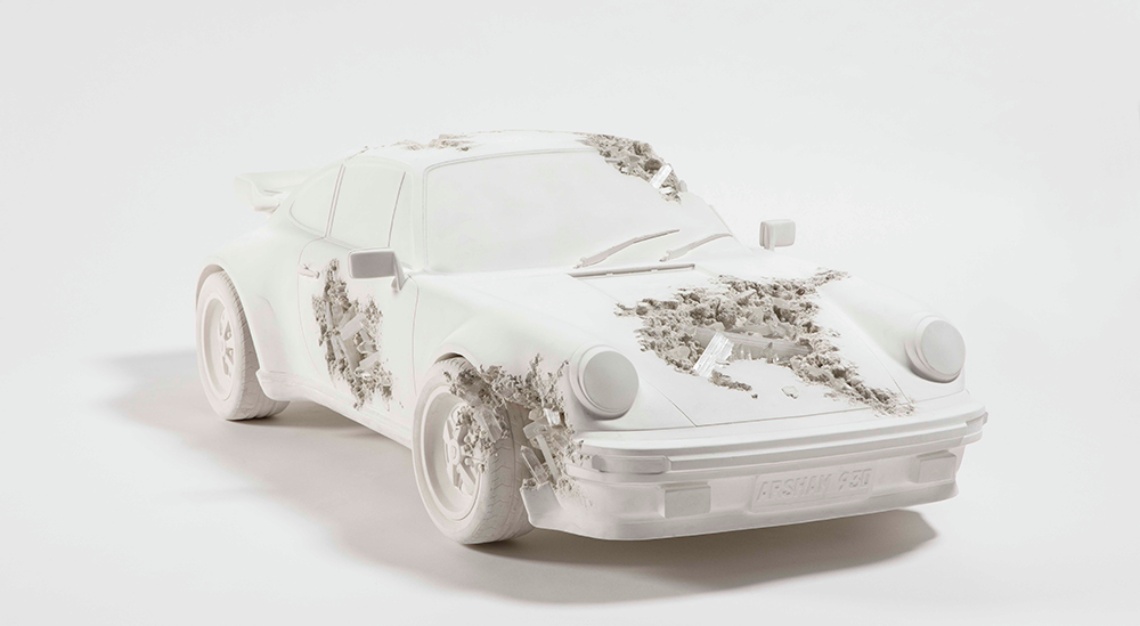 The exhibition will also spotlight a never-before-seen eroded BMW poster, as well as a decayed gas pump. Petersen will also be releasing an exclusive line of Arsham merch that will be available for purchase at the LA museum and online. You can expect it to be stylish, too, considering Arsham has his own fashion label.
"Having previously exhibited Keith Haring and Andy Warhol's work, it is evident that pop culture and the automotive sector make for an exciting, crowd-pleasing combination," Petersen's Executive Director Terry L. Karges said in a statement. "Daniel Arsham's talent makes a strong case that cars can inspire artistic creations while also serving as art pieces themselves."
See, cars really are art.
This story was first published on Robb Report USA