This two-cabin vessel takes you between Luang Prabang and Chiang Saen with curated experiences on board and ashore
Luxury cruise company Mekong Kingdoms has added yet another boat to its fleet. Gypsy, the youngest vessel of the lot, takes the form of a traditional boat, with just two luxurious ensuite cabins this time. The charter-only boat sleeps up to four guests and offers two travelling options; a 4D3N cruise (from US$5,450, S$7,420) from Luang Pabang to Chiang Saen, or a 3D2N cruise (from US$6,950, S$9,470) from Chiang Saen to Luang Prabang.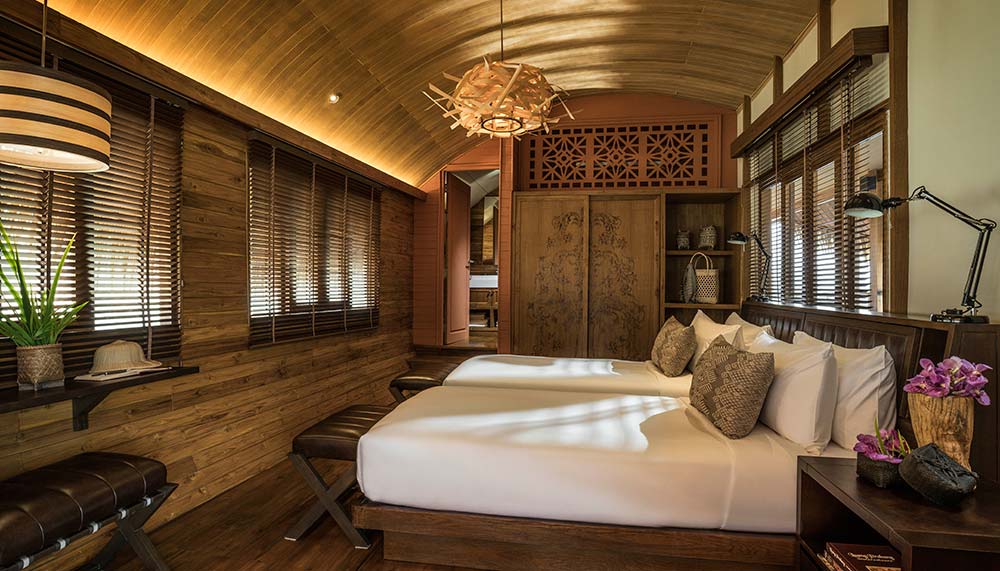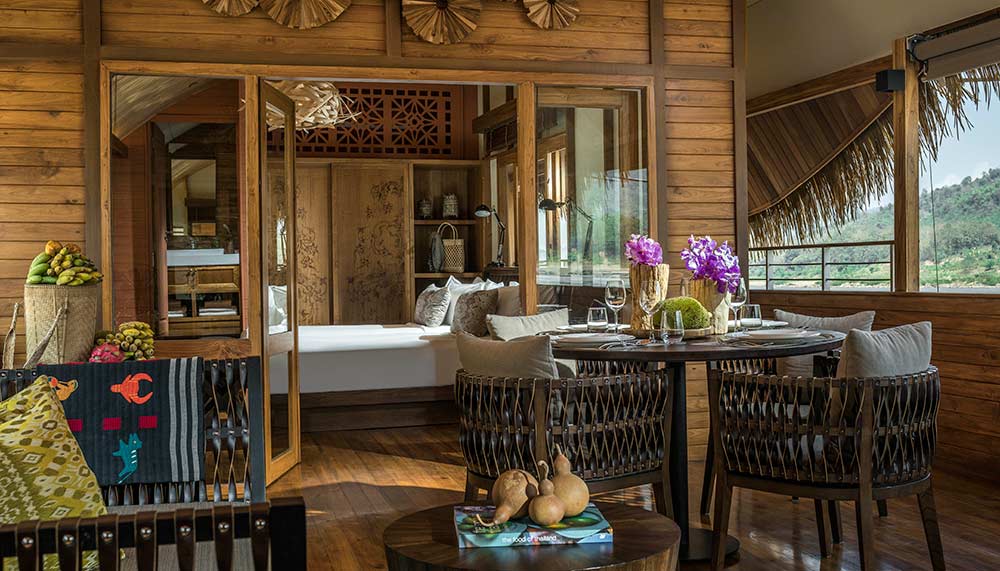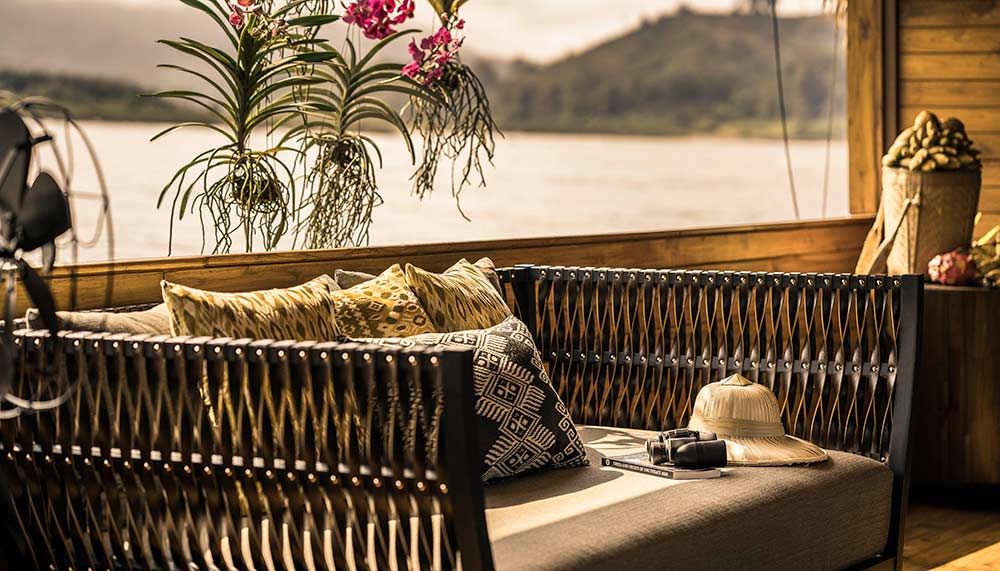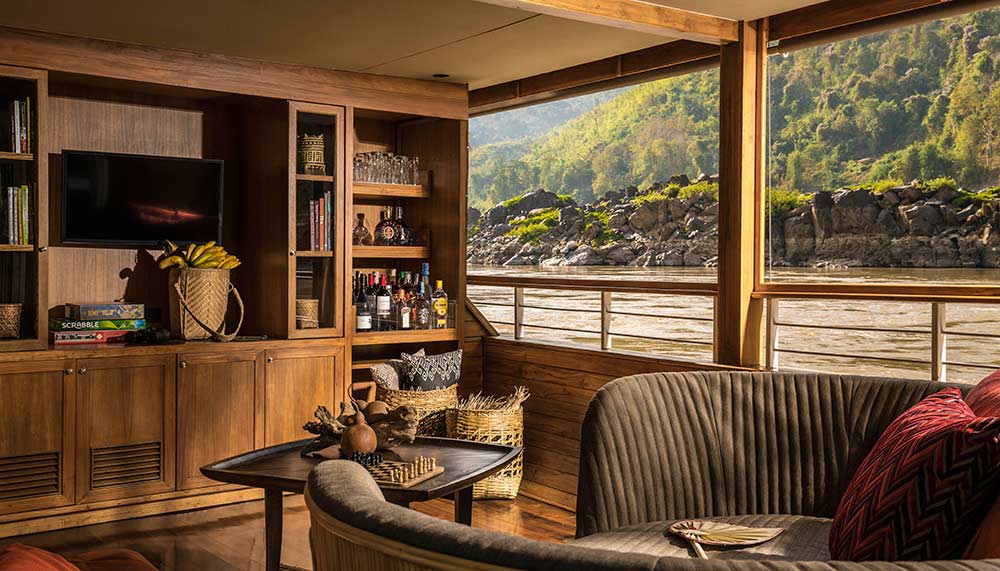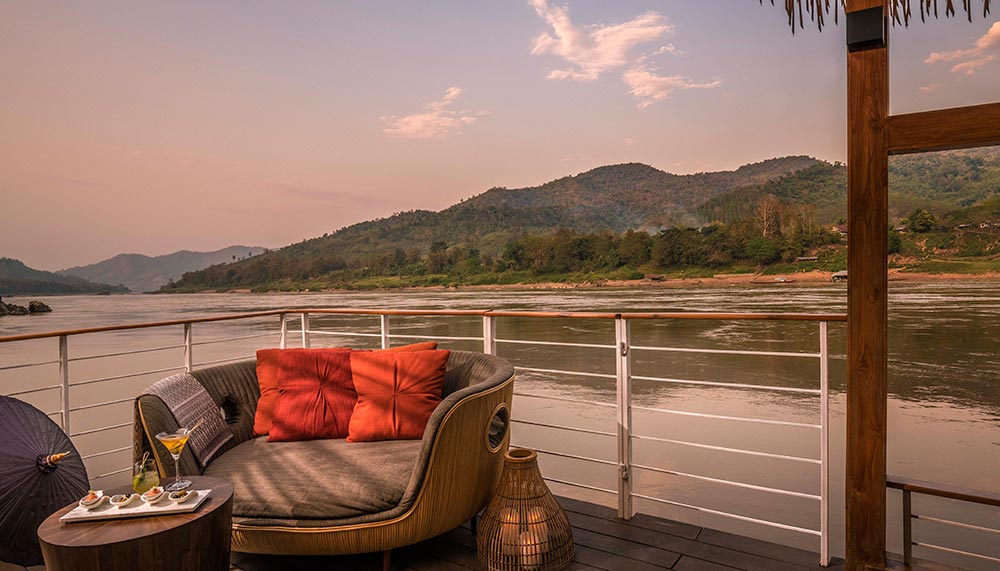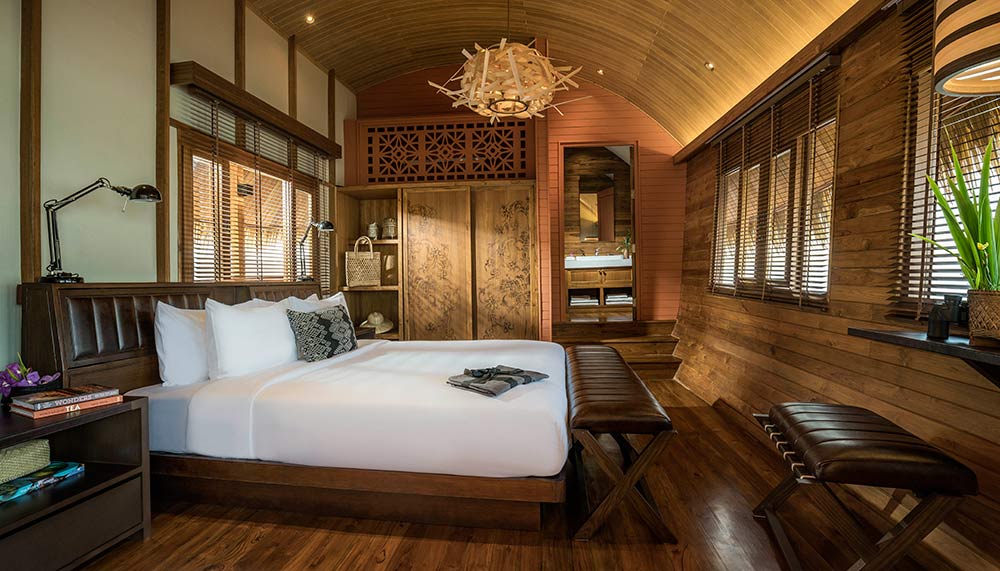 The Cabin
At first glance, Gypsy's beautiful thatch roof and groove wood walls spell an intimate, laidback country jaunt. But the magic's on the inside. The interiors are inspired by the contemporary home and glamourised romantic voyaging. Floor-to-ceiling windows and open sun decks welcome the Mekong sights, blending seamlessly with the wood panelled floors, etched wooden closets, dark woven leather seating, and oversized bamboo daybeds.
Both cabins — a master bedroom and a twin room — are unsurprisingly spacious. Touches of regional handicraft fill the space as local hand-woven ornaments adorn the roomy areas, while Thai silk and fabrics drape the furniture.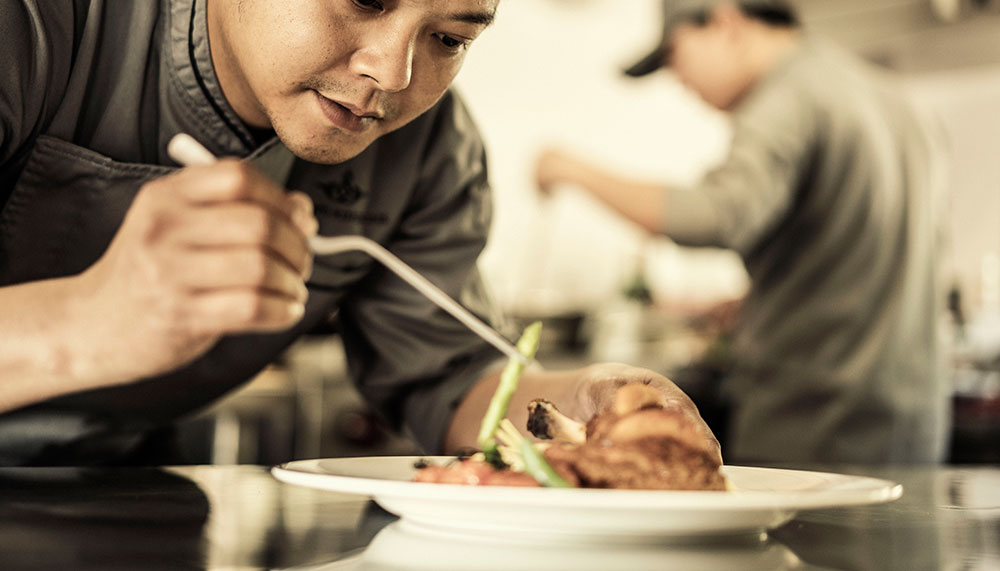 The Journey
Regardless of journey selected, each is accompanied by daily shore excursions and on-board diversions. The daily dockings offer cultural experiences including a Laos whisky tasting session, visits to a traditional weaving workshop, little known elephant sanctuaries, and the famous Pak Ou caves. You can also get the adrenaline and endorphins going with guided jungle treks, and mountain biking in the picturesque village of Ban Houy Phalam.
On deck, participate in yoga, folk dance and weaving workshops, or try your hand at learning basic Lao. Meal times are quite the treat too, for the attending chef will whip up dishes to suit your fancy.