The Shoppes at Marina Bay Sands will be welcoming a modern Chinese restaurant on 23 January 2020
Call it a ripple effect. In 1848, the California gold rush saw an influx of Chinese immigrating to the US in hopes of striking it rich. While few made it big and packed up not long after – the gold rush lasted for just seven years – many had already set their hearts on striking it out in New York to remit money to their families in China. To supplement their low wages, they peddled 'homemade' cigars and other 'local' goods from China, offering a dose of familiarity and comfort to those who were fresh off the boat.
Many set up small businesses to cater to their fellow countrymen and Manhattan's Mott Street became the gathering point (and first port of call) for the Chinese. One such shop to quickly gain prominence was Guong Yuen Shing, which later became known as General Store. Opened in 1891 on 32 Mott Street, it was said to be the first Chinese convenience store in the district. More than just a place to purchase items to soothe one's homesickness, it became one of the larger enterprises that fostered camaraderie between fellow immigrants. In time to come, the district was nicknamed Chinatown, with Mott Street becoming the unofficial 'main street'.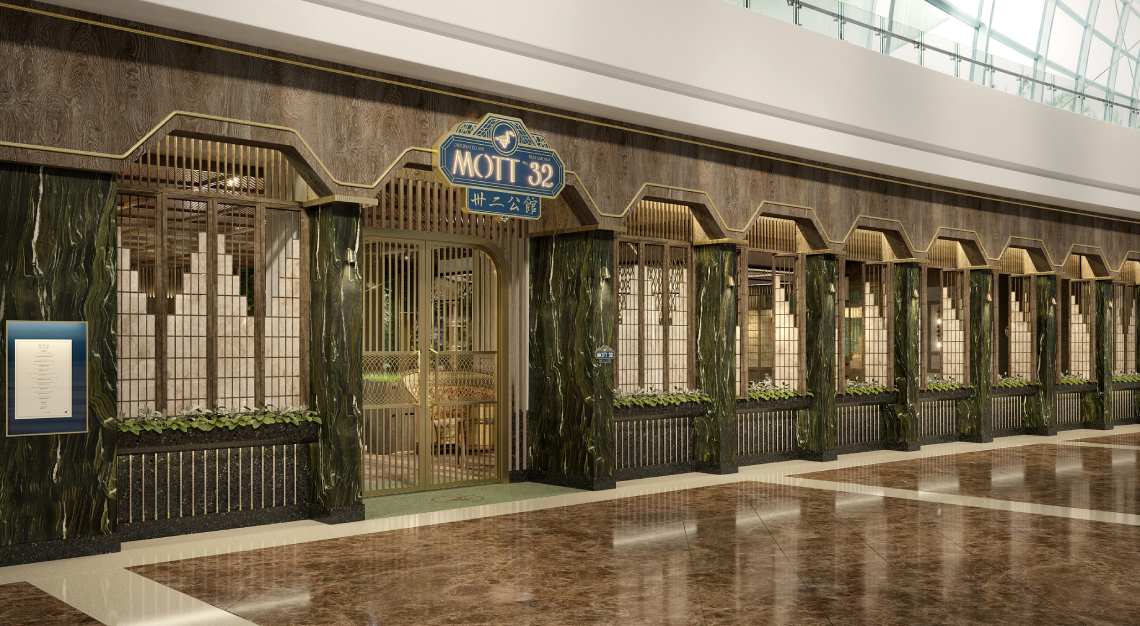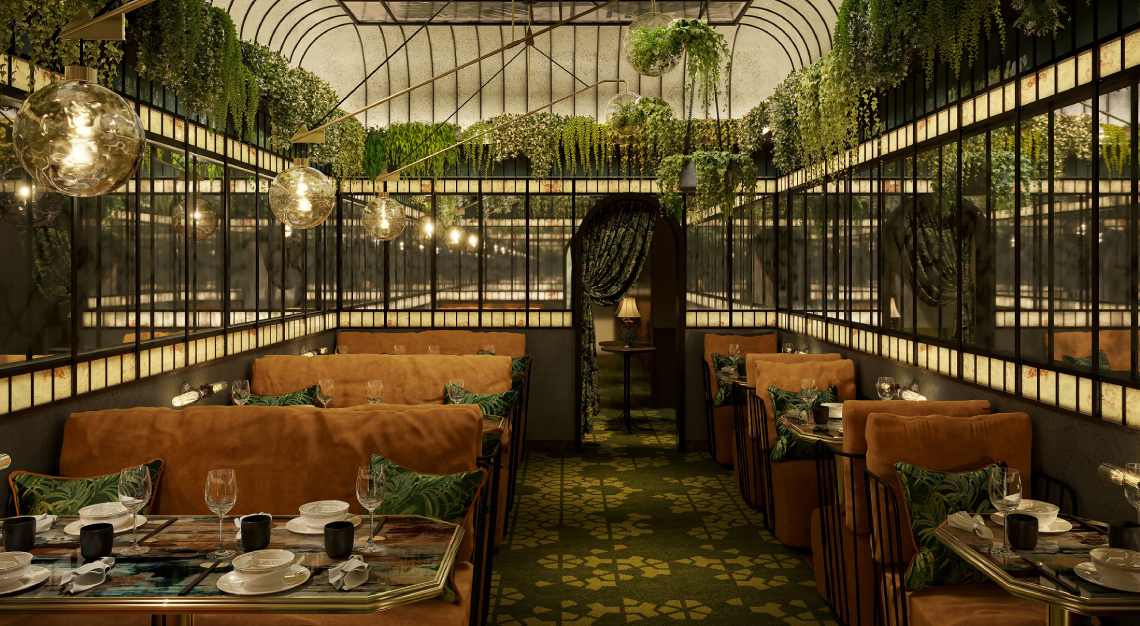 Today, Chinatown continues to thrive, though General Store no longer exists – it shuttered in 2003 due to the effects of 9/11. While its business boomed in its heyday, neither the immigrants nor the owner of the store had an inkling that it would be the longest continuously operating store in Chinatown, or that it would remembered for decades to come.
But it has.
The history of 32 Mott Street served as inspiration for Mott 32, a fine dining Cantonese restaurant by food and beverage group Maximal Concepts, which opened in Hong Kong in 2014. Though it never made its way to Manhattan, expansions soon followed with outposts in Vancouver, las Vegas, Seoul and now, Singapore.
And just like most major cities in the world, being in the right location is key to ensuring a successful business. Come 24 January, Mott 32 Singapore opens at The Shoppes at Marina Bay Sands, taking over the space formerly occupied by Osteria, Pizzeria Mozza and Nostra Cucina. Say goodbye to good old classic Italian fare and hello to a medley of Cantonese, Sichuan and Beijing cuisines.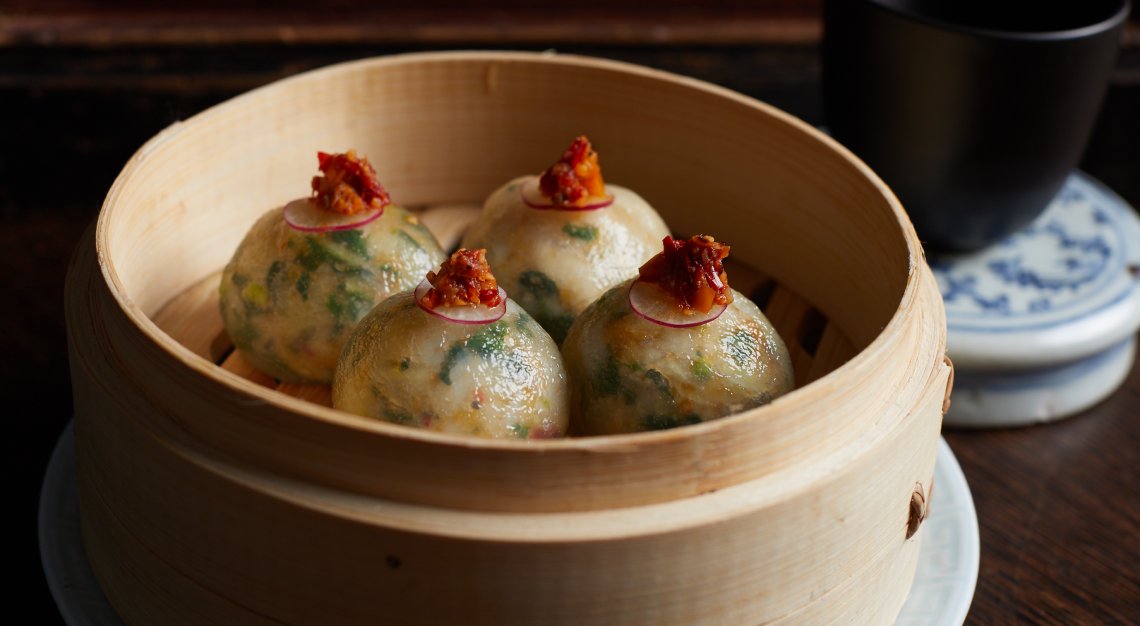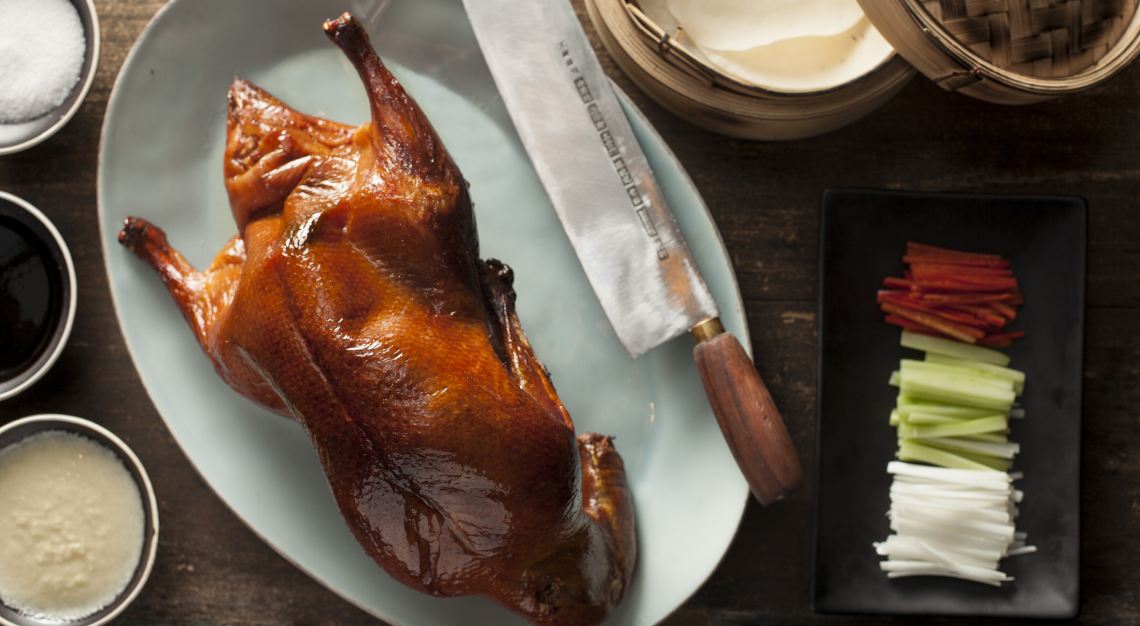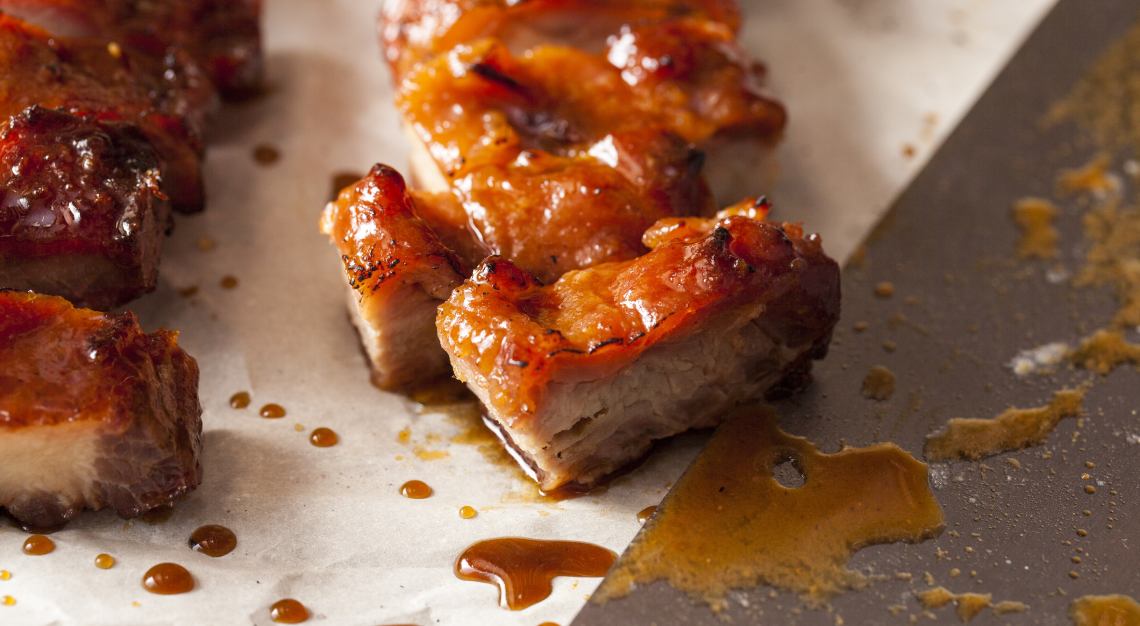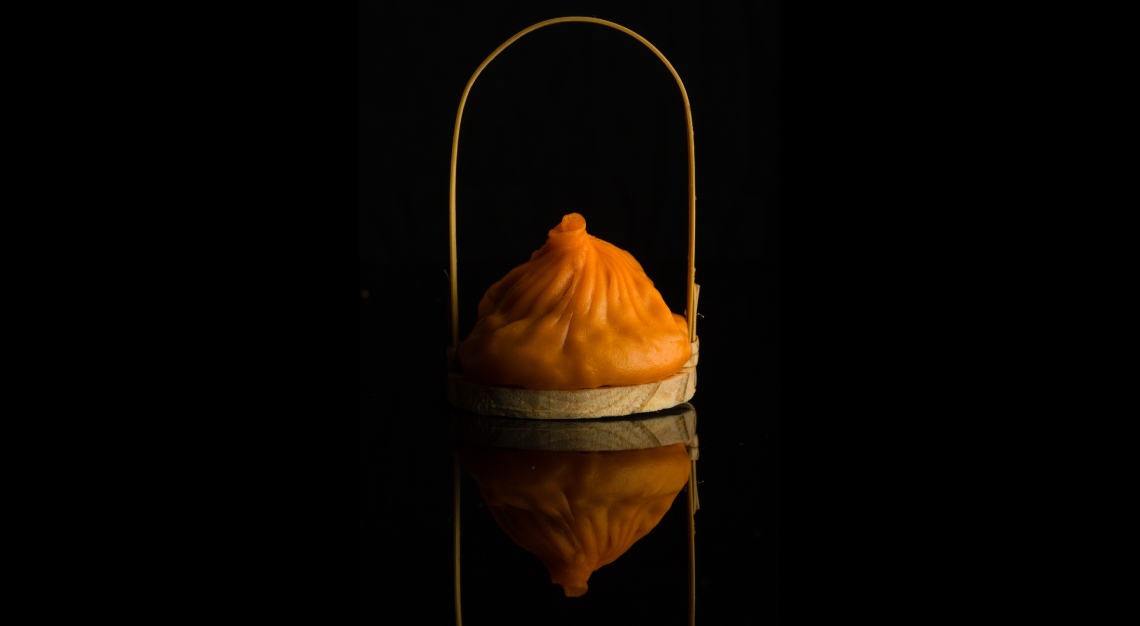 To fully sample the menu, it's best to head there with a party of five or more. Executive chef Lee Man-Sing is in charge of the restaurant's signatures, such as Smoked Black Cod, Thrice-Cooked Crispy Wagyu Short Ribs, and Siew Mai Made With Iberico Pork and Black truffle. Also not to be missed is the Apple Wood-Roasted Peking Duck served with housemade hoisin sauce, which is a favourite of Malcolm Wood, the managing director and culinary director of Maximal Concepts. That said, Wood and Lee have ensured that the Singapore menu is substantially different from that in Hong Kong.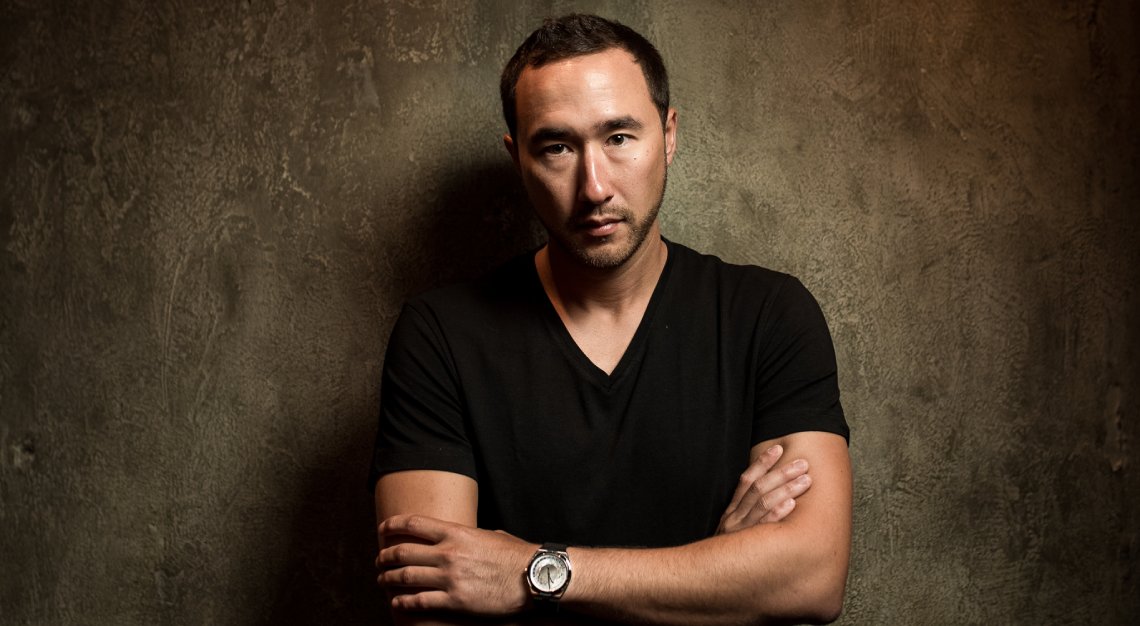 "We've made special effort to do something original for this outlet, because the two cities are so close, in terms of geography. On this menu, you can definitely expect to see a lot more seafood," Wood explains. "We will [also] be adding a dim sum menu for lunch, along with some spicier dishes to cater to the local palate."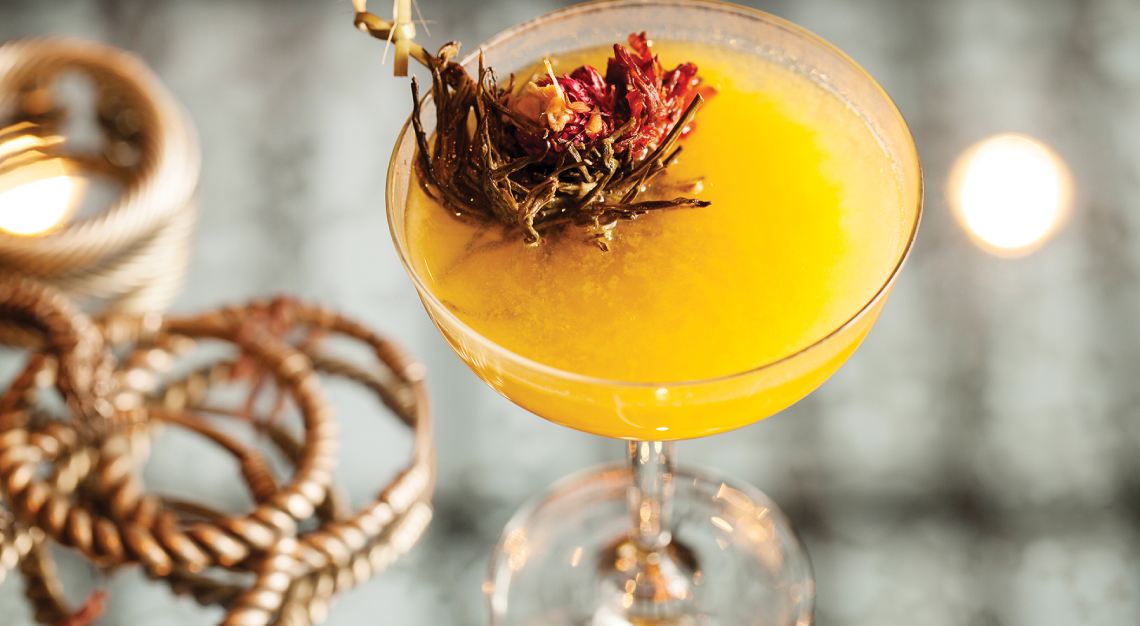 But it's not just the food that will keep diners coming back for more. Mott 32 will also shake up the mixology scene with a killer cocktail menu, heavily influenced by Cantonese ingredients and flavours. Those with a penchant for Asian herbs can sip on Joe's Elixir, a ginseng-based concoction, but for something a little more familiar, try On Leong Tea, which sees oolong tea and osmanthus shaken with Denizen rum.
Special mention also goes to celebrated interior designer, Joyce Wang, and her eponymous studio. The restaurant has been outfitted to reflect a garden city, which is no doubt a nod to our little red dot. You'll step into a forest teeming with rich foliage – vertical garden divides the walls from the ceiling, potted plants dangle alongside the lights, and throw cushions are painted with leafy motifs.
Now excuse us as we switch off, kick back with a drink and give thanks to General Store for being the muse of the newest restaurant to hit town. Feel free to thank us, too, but you can save that for later.
Mott 32
2 Bayfront Avenue
B1-42
Singapore 018956