Welcome to On The Table, where we feature recipes by Singapore's best chefs and bartenders. In the final part of this series, we speak with José Alonso of Kulto, one of the city's best Spanish restaurants
Some great restaurants may have sadly succumbed to the stresses of the year, but fortunately for us, new and equally great ones have entered our lives. Kulto, for one, is a cosy Spanish joint that serves solid tapas and of course, paella, the beloved dish of Valencia. Food here is served with a European informality, under the watchful eye of chef-owner José Alonso, who traces his lineage to Restaurant André and Binomio. Here, he dishes out some great advice and a recipe that involves well, rice.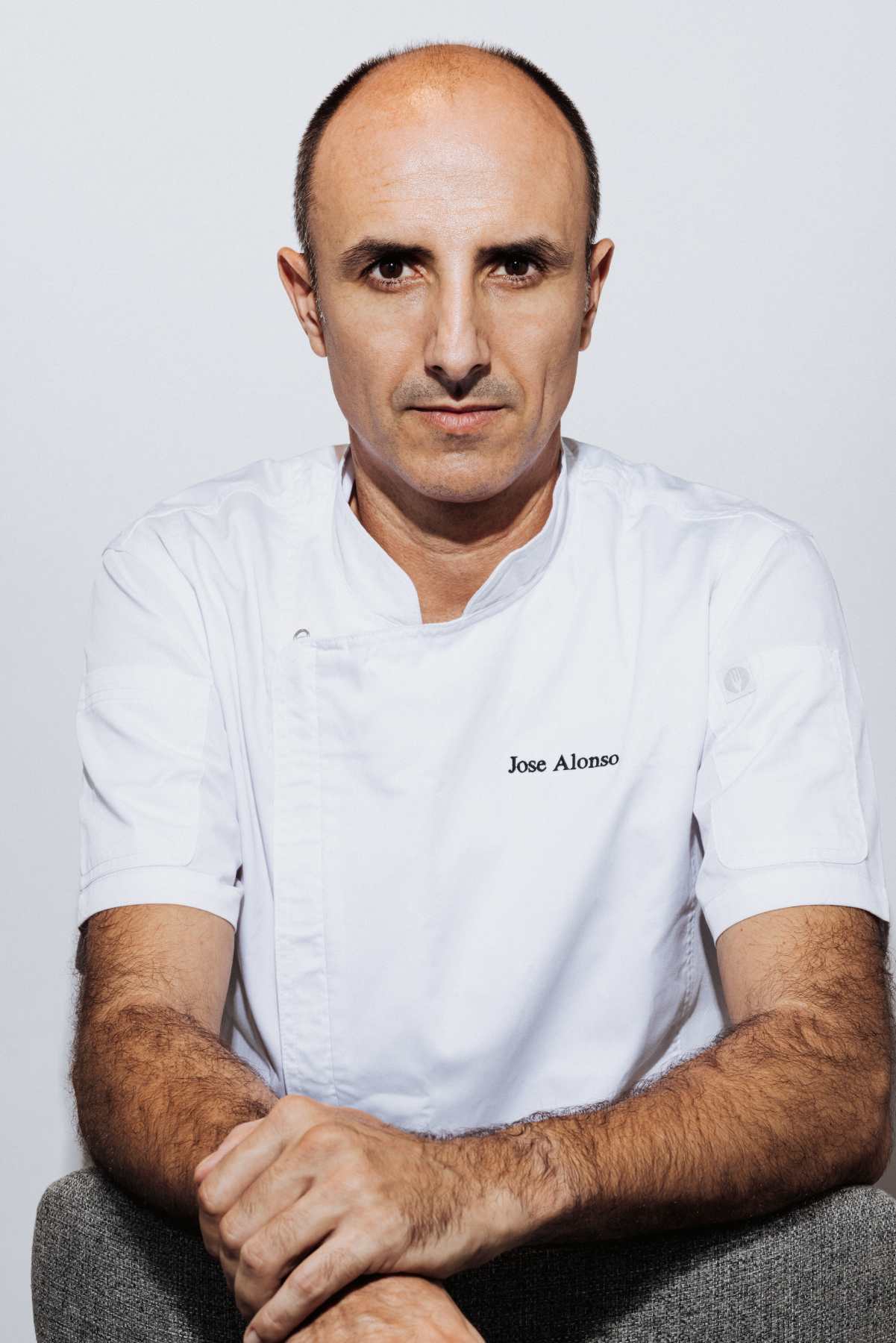 "As chefs, we have the power to make people happy… or upset, and quickly. (laughs) In many other jobs, you can't really see that. If you're an architect, you're going to wait years for people to approve your art.
Food doesn't need to be expensive or sophisticated. Sometimes the simplest things are the best.
I'm very passionate in general. I love soccer and I'm really competitive with myself. My team complains sometimes about me changing the recipes every day because it can always be better. It is not a sprint, it's a marathon.
Wanting perfectionism can be a bit of a problem. It's a game of give and take.
My sister passed away from leukaemia eight years ago. It made me realise that death can come at any time, regardless of who you are, and I should try to bring happiness to every day.
My parents taught us honesty, trust, humility and to be good people. So I try to be the best and not worry about the rest. The moment you compete with others, you lose the focus on yourself. 
Seeing people disrespect their role in the kitchen crushes me. But I think sometimes it's important to experience that in order to value what you have.
I feel lucky for achieving many, many of my dreams. Some people work so hard but never have opportunity for various reasons. In return, I would like to give the same opportunities to others with talent.
Happiness is quality time, which is why I want to be a mentor to others.
I believe that the basis of any good business model is to be human. We are restaurants with people at the heart of everything." 
Seafood Paella
By José Alonso, Kulto
20ml olive oil
200g Bomba rice
40g sofrito (1)
1kg fumet (2)
300g Marca marinera
4g prawns
4g mussels
4g clams
5g salt
In a paella pan or cast iron skillet, saute Bomba rice and sofrito in olive oil till it starts to brown. Add fumet and let it simmer for 15 minutes. Move the pan around from time to time to make sure the rice is spread out evenly. Lastly, add all the seafood during the last five minutes of cooking and serve after the mussels and clams open their shells.
(1) Sofrito
100g onion, brunoised
200g fresh tomatoes, diced
100g cuttlefish, diced
Saute onions with olive oil till slightly golden brown. Add diced tomatoes and reduce till dry, set aside. Cook cuttlefish in water till water boils, then sieve cuttlefish out. Mix the tomato mix and cuttlefish. Set aside till ready to use.
(2) Fumet
500g fish bones
200g onions, diced
100g carrots, diced
200g prawn shells
4 litres water
Combine all ingredients in a pot and boil for 20 minutes. Simmer for an hour, strain and set aside. 
Kulto
87 Amoy Street
Singapore 069906
Tel: +65 9620 5626
This is a Robb Report Singapore x William Grant & Sons initiative that first appeared in the November 2021 issue. Purchase it as a hard or digital copy, or consider subscribing to us here