Nazar Musa never expected to enjoy boxing. But he did, and went on to found Spartans Boxing Club
"Businesses are easy to run, really. You have a product that costs a certain amount to produce, and you sell it for another amount. As long as the selling price outweighs the cost, you've a business. It's not that complicated," laughs Nazar Musa.
Sounds like an overly simplified version of real life? Perhaps. But there is truth in his words, it's all about balancing; be it numbers or growth. And Musa knows more than just a thing or two about it; the serial entrepreneur has founded and run numerous businesses in the travel and health industries. It was also this mindset that pushed the Dubai-based Musa to found Spartans Boxing Club in Singapore back in 2015.
The first thing you'd notice is Spartan's lack of presence in the CBD. Instead, all its 10 outlets are found in neighbourhoods, something Musa was insistent on. "My vision is for Spartans to be a community." This means setting up shop where people live – instead of work, where members may be transient especially when they change jobs –  and providing members an avenue to get fitter, and know those who live nearby too.
It looks like the pandemic grew your business exponentially.
Spartans grew from four locations in 2019, to 10 locations in 2020. The pandemic accelerated our growth, considering our vision was to open in neighbourhoods. That was the right way for us to grow, and I'm really proud of us.
Why was Joo Chiat the first location, though?
That's because I lived in Joo Chiat when I was still working in Singapore. I didn't want to have to drive to a certain location to exercise. It didn't, and still doesn't make any sense, especially when we're working from home quite a lot right now. Every brand caters to a different market, and Spartans caters to those who live in neighbourhoods.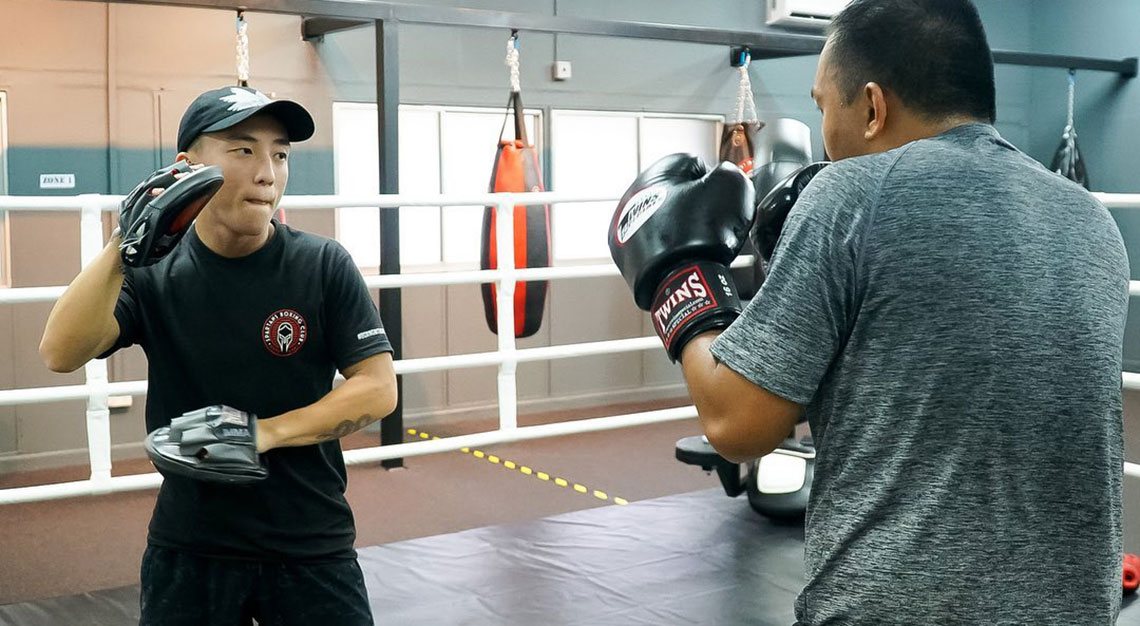 Does that mean we wouldn't see a Spartans in the CBD?
I won't say we'll never open in the CBD, but we'll still look at locations like Tanjong Pagar or Chinatown, where people live.
You picked up boxing to lose weight. Was it necessary to open a boxing gym though?
When I picked up boxing, I visited numerous gyms, both the larger ones that offered a variety of martial arts, and boutique gyms that specialised in one particular form. Each had its strengths and weaknesses, so I took them with me. Spartans, in essence, is an amalgamation of the different boxing gyms in Singapore.
It's a passion project that became big then. Tell me more about the other businesses you've dipped your toes in.
I've been in the travel and wellness industries for a long while. I co-founded Gulf Reps, advising businesses in the Gulf on the best ways to connect to their target audiences. I'm also a director at MAF Fitness, it helps athletes and those looking to be fit reach their full potential based on a three-step method devised by Dr Philip Maffetone.
What would your next venture be? And would you rather run or invest in a business?
I would like to run a business that I'm investing in. I don't enjoy running someone else's business. I really enjoy being in the travel industry, but at the same time, I think I'll remain in the health and wellness sector. There's a massive growth opportunity whether it's clothing or nutrition.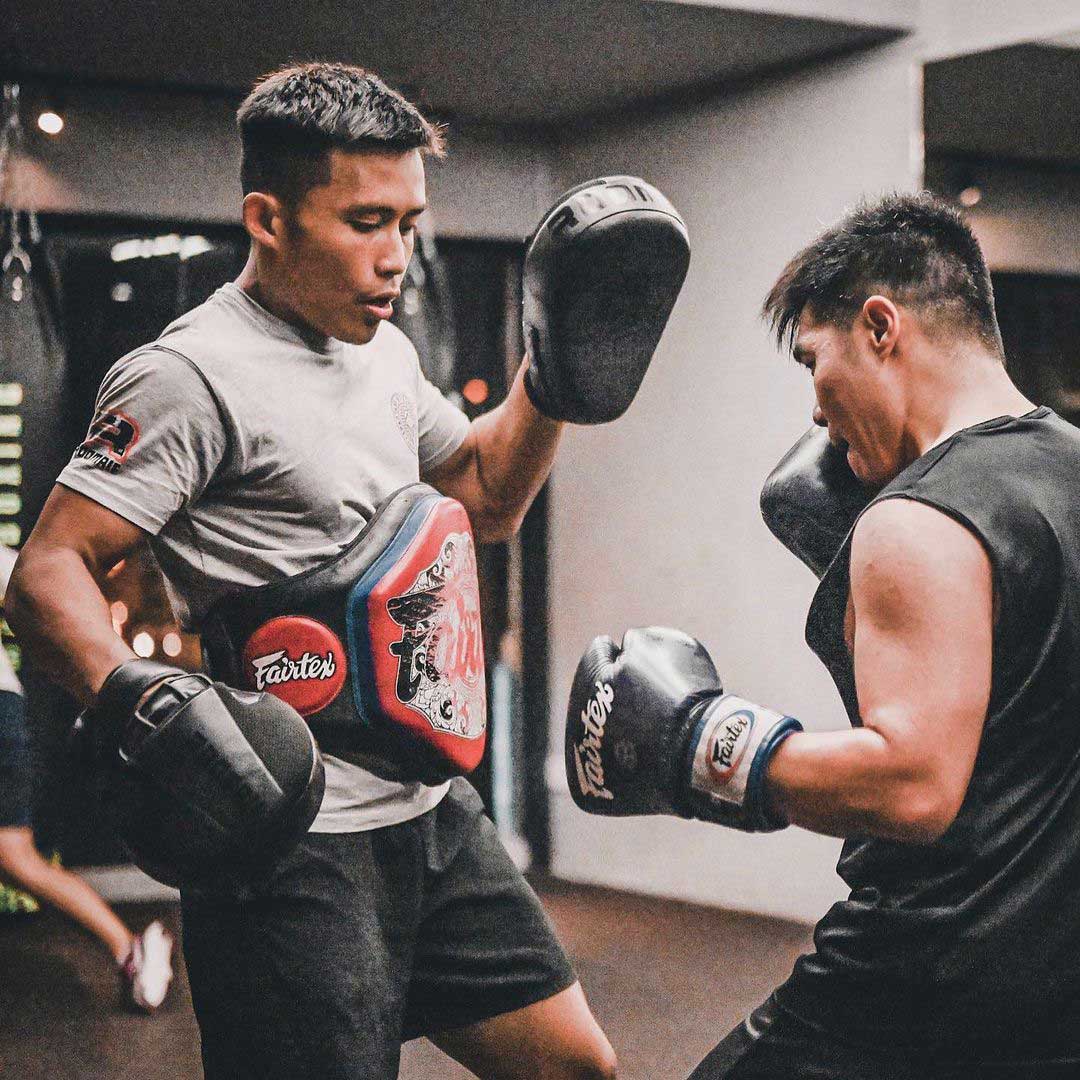 What's one thing you learnt about yourself through work?
I'm not a good employee, and I found that out very early on. I'm very headstrong, and I don't take direction well. And that has led me to owning businesses, or being a part of something I own. The upside to my weakness is my ability to find right people who can plug the gaps for me, people who are detail oriented.
What have you learnt as a business owner?
You can't overthink. There's too much going on. You need to be able to accept the some of your decisions are going to be wrong. Identify them, then move on quickly. It's also really important to learn to compartmentalise, so that other businesses and parts of your life don't get compromised. Oh, I'm also very honest about having failed more times than I've succeeded. You can't be successful all the time.
How do you juggle fatherhood and work?
I take the kids to school every morning. That's a conscious decision my wife and I made. We can't pick them from school because both of us are working, but mornings are where I can be a part of their day and connect with them in the car. Work wise, I set aside a couple of hours for each of my companies every day. In that say, two to three hours, I focus solely on one company. And when the time's up, I move on to another. That's where compartmentalisation comes in.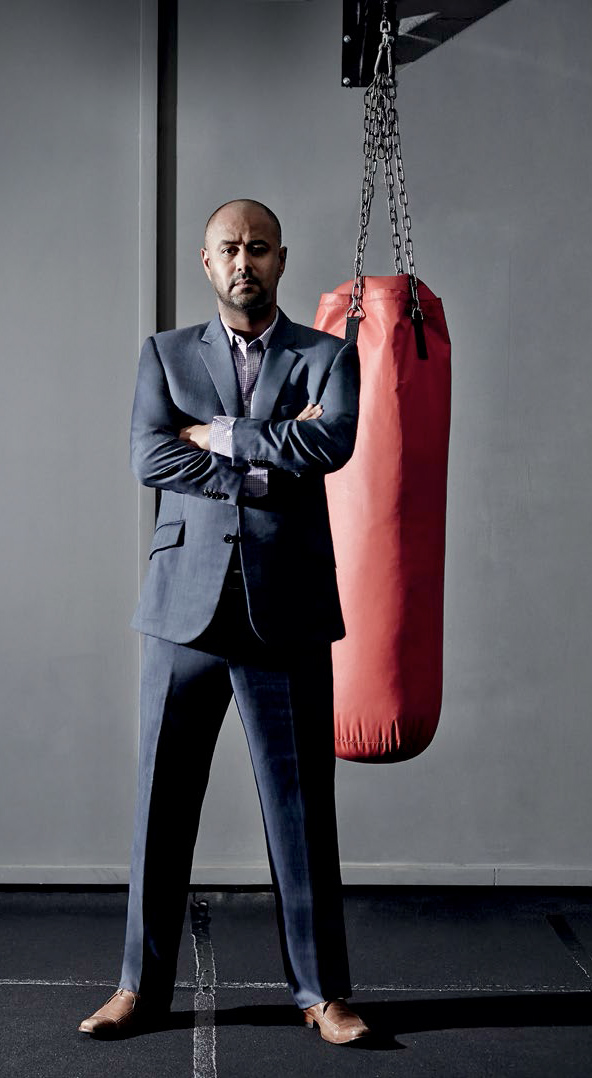 Let's go back to boxing. What do you enjoy about it?
Boxing forces me to be in that moment. That's what I love most about it. You've to focus; otherwise, you're going to get punched in the face. I've also become much healthier through boxing. When I'm healthy, I feel good and confident, I think sharply and make quick decisions in the ring and the office. I still train twice a week, I've a personal trainer who comes to my home.
What's your favourite combo?
It's the jab cross hook.
Do you have dreams of making Spartans the next UFC?
I don't want Spartans to be the next UFC or One Championship, but instead, be synonymous with community boxing and white-collar boxing. It appeals to me a lot more. My goal is to take people who've never boxed in their lives and train them for their first fight, having them go through 10 or 12 weeks of intense training, stress and pain.
That said, we are expanding. We'll be opening the first Spartans in Dubai at the end of August. We'll be opening in different neighbourhoods once again, and expand to the rest of UAE and the Middle East. I'm also working with Russell Harrison, group managing director of Spartans, to fly our flag in Perth, Brisbane, Melbourne and Sydney.