Noka by Tippling Club is a 17-course omakase experience that shines the spotlight on small-batch Japanese ingredients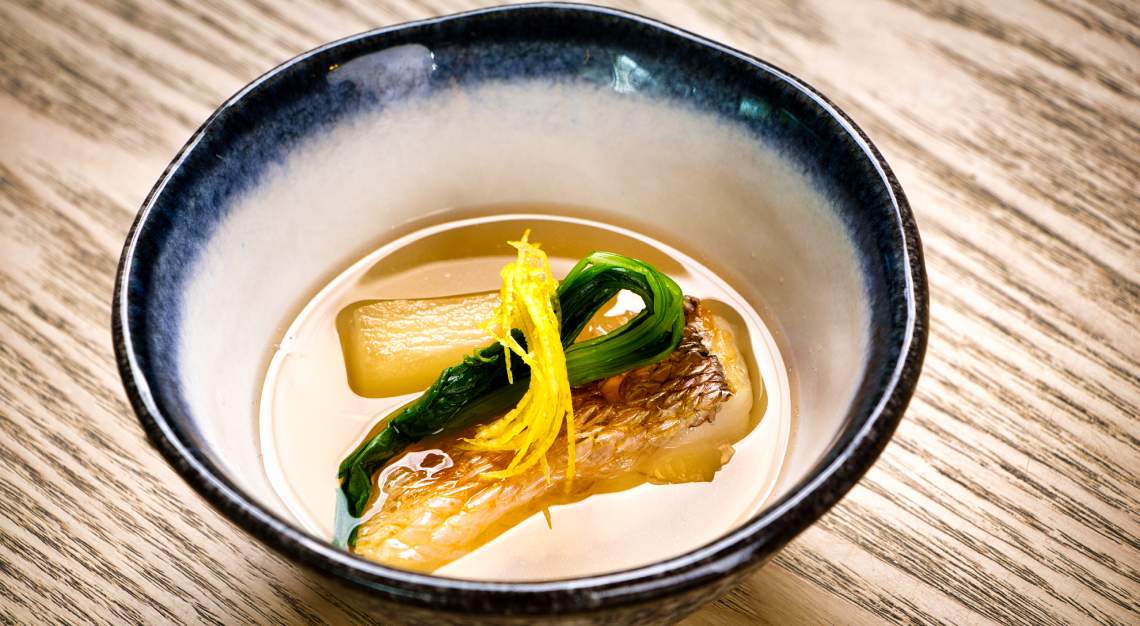 Noka's 17-course omakase experience might seem unspeakably indulgent, but it's a balanced and seasonality-minded menu that puts the spotlight on small-batch Japanese ingredients. Put together by Senior Sushi Sous Chef Ryosuke Deguchi and Tippling Club's Chef-Owner Ryan Clift, each dish is designed to evoke summer in Japan, starting with an appetiser of Sakura Pork, paired with 'land caviar' (tonburi) and chrysanthemum greens—an elegant porcine morsel. 
An unexpected highlight is Soup, a clear, almost-weightless katshobushi broth served with sea bream and baby turnips. The sashimi, it goes without saying, is very, very good. Otoro, an obvious crowd-pleaser, is proffered two ways—with hand grated wasabi and Aomori apple—but just as intriguing is the Matsukawa Karei (Hokkaido flounder), seasoned with white kombu.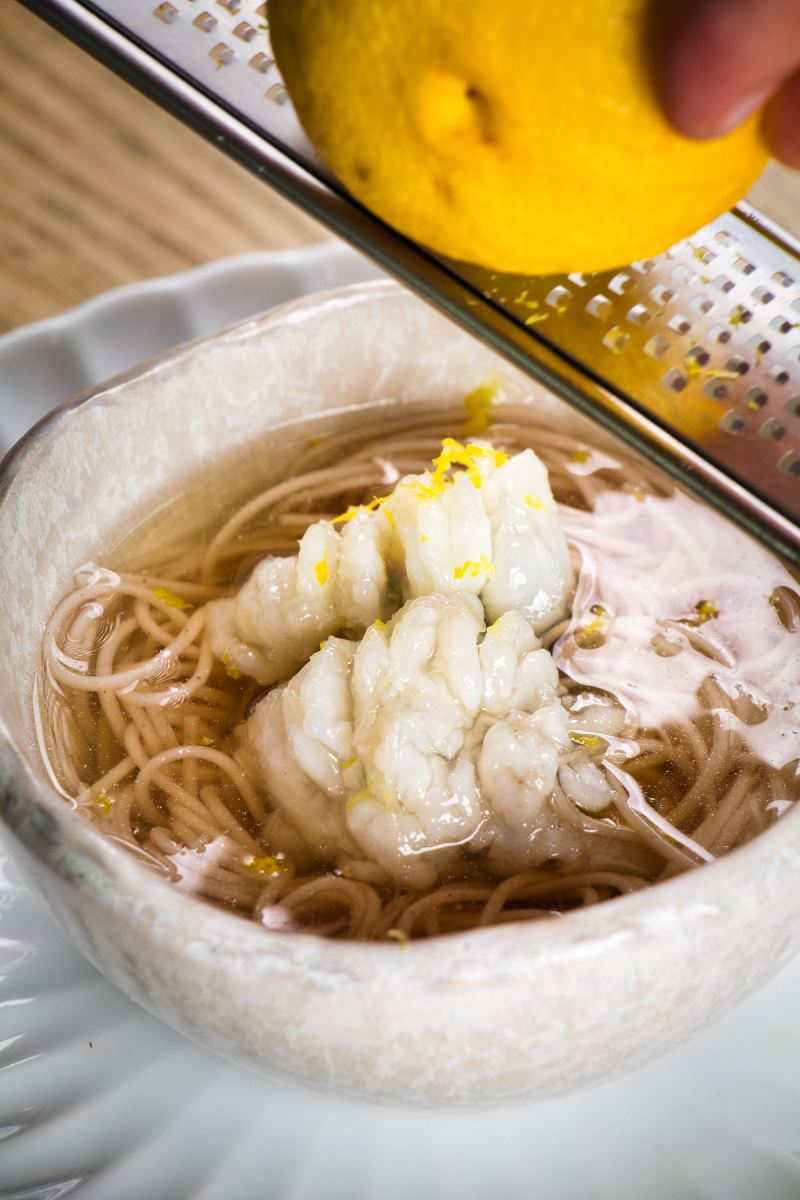 To give the Pork Collar its tender mouthfeel, it was sous vide at 75 degrees for 36 hours, then boldly doused in shoyu and gula melaka. We preferred the more refined Plum Somen, served with smoked shio kombu dashi and richly flavoured Hamo (pike eel), which if you're lucky, may be Hiroshima oyster instead, a seasonal replacement that's just sublime. It's almost as good as the pièce de résistance, the A5 Toriyama Wagyu, which is accompanied by a translucent piece of cured A5 slice, and served on top of wasabi-infused burrata. It's unlike anything you've tasted in a Japanese restaurant, and all the better for it. 
Noka
109 North Bridge Road
07-38
Lift Lobby A only
Singapore 179097