Want to try a hand at the revered omakase experience, but not sure where to go? Here is a list to get you started and coming back for more
Editor's note: This story was first published in November 2022 and has been updated ever since.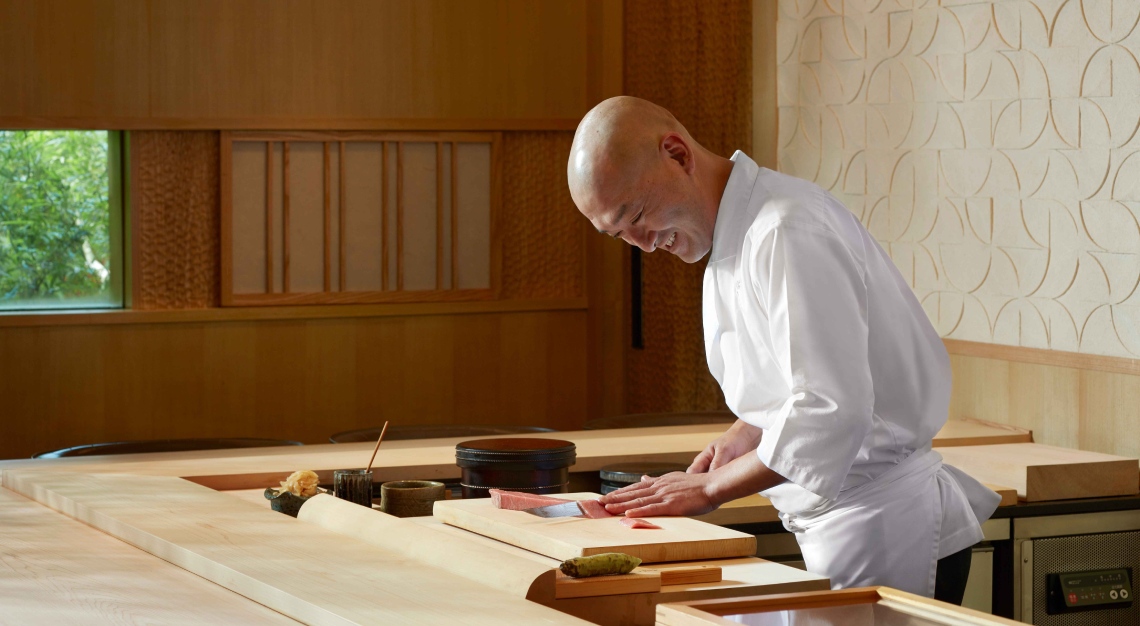 Sushi Sato
At Sushi Sato, every element is boast-worthy. Located within the clouded Zen garden of the Dempsey enclave, the small establishment evokes the sense of a back-alley discovery in Japan…
Read the full review here.
Sushi Sato
6B Dempsey Rd
Singapore 247662
Tel: +65 6971 8265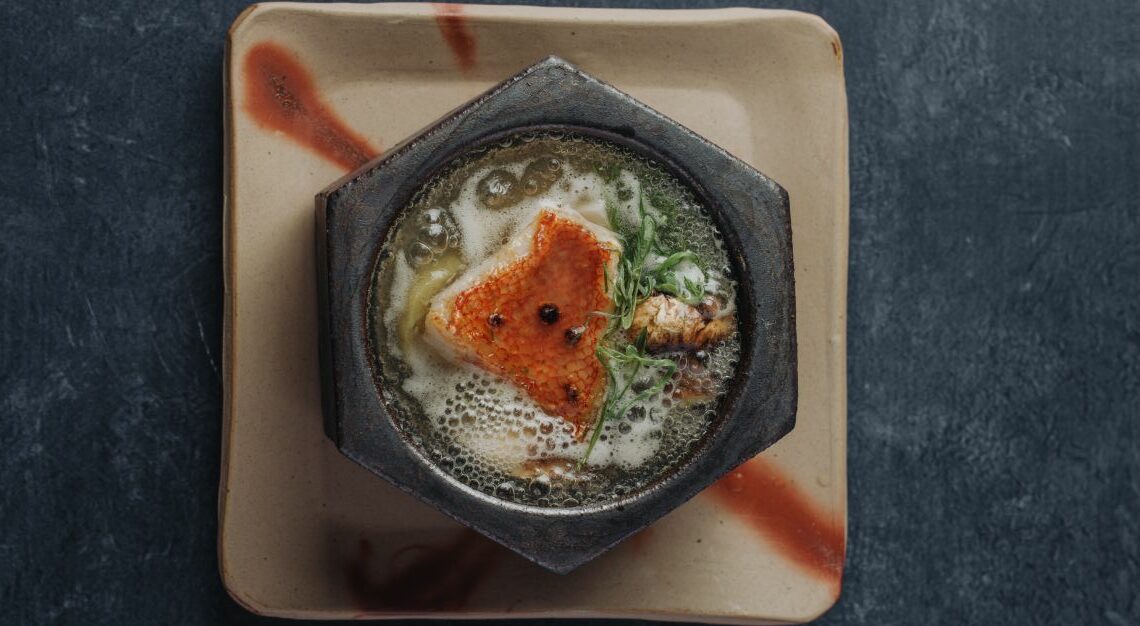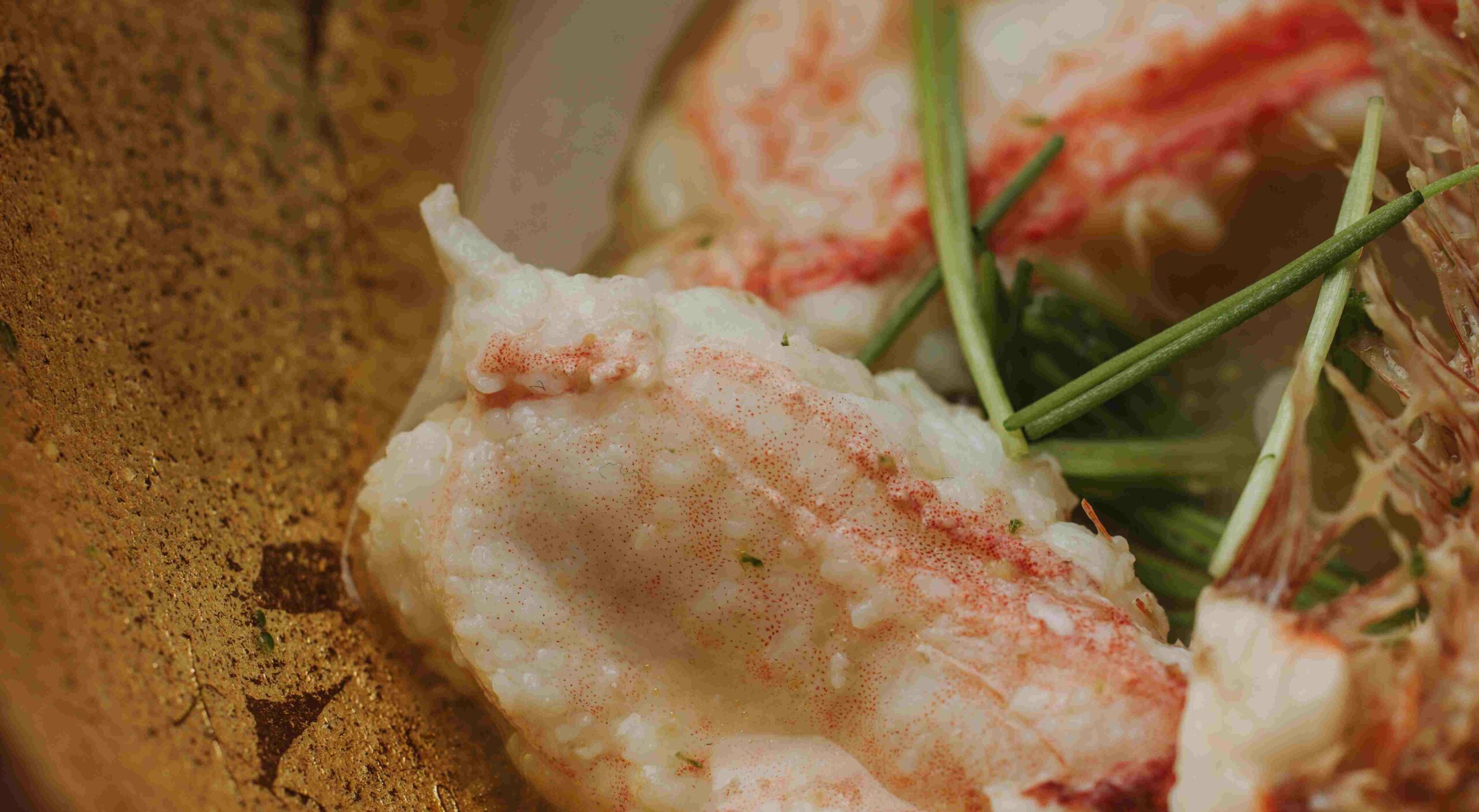 Hamamoto
At Hamamoto's eponymous restaurant in Tras Street, the kindness and youthful exuberance behind the eyes of the main man is enough to induce diners into a sense of comfort, ease and expectation of great things to come. Almost without exception, he does not disappoint, putting together a menu that is very well-balanced, acceptably exotic without being unnecessarily esoteric, and excellently proportioned…
Read the full review here.
Hamamoto
58 Tras St
Singapore 078997
+65 9672 7110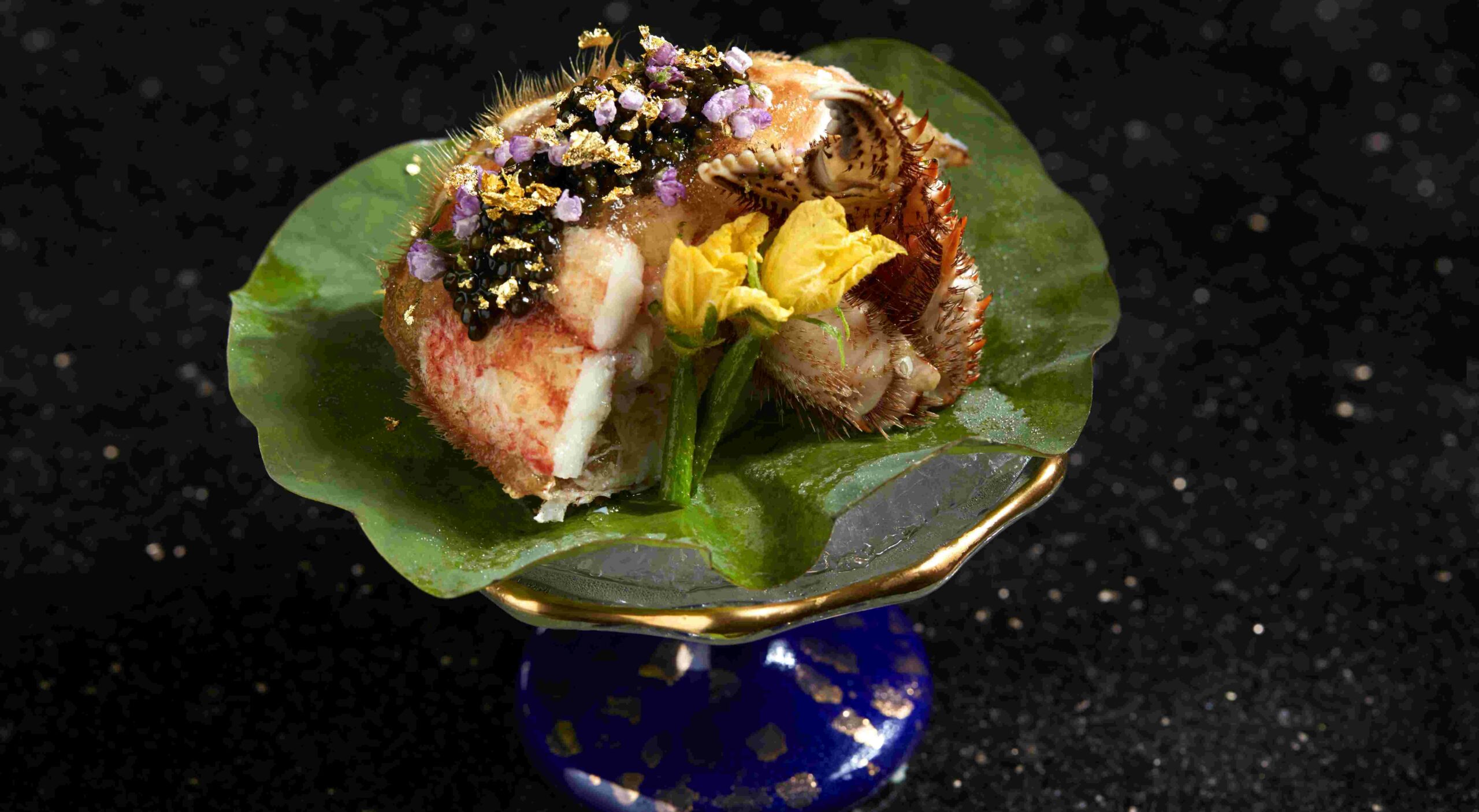 Hazuki
Cloaked away in the bustling mall of Takashimaya lies the discreet establishment of Hazuki. Revealed only to those in possession of a special QR Code—this inconspicuous restaurant may seem unassuming to the average eye, but not to past patrons privy to what's in store. Hazuki is the manifestation of tranquillity—calming neutral tones and natural wooden textures permeate the space. From exquisite Kagami crystalware used by the Japanese Imperial Family, to a thousand-year-old yakusugi cedar tray—every detail is carefully considered for…
Read the full review here.
Hazuki
391 Orchard Road
04-18A, Takashimaya Shopping Centre
Ngee Ann City
Singapore 238872
Tel: +65 6893 1555
Noka by Tippling Club
Noka's 17-course omakase experience might seem unspeakably indulgent, but it's a balanced and seasonality-minded menu that puts the spotlight on small-batch Japanese ingredients. Put together by Senior Sushi Sous Chef Ryosuke Deguchi and Tippling Club's Chef-Owner Ryan Clift, each dish…
Read the full review here.
Noka
109 North Bridge Road
07-38
Lift Lobby A only
Singapore 179097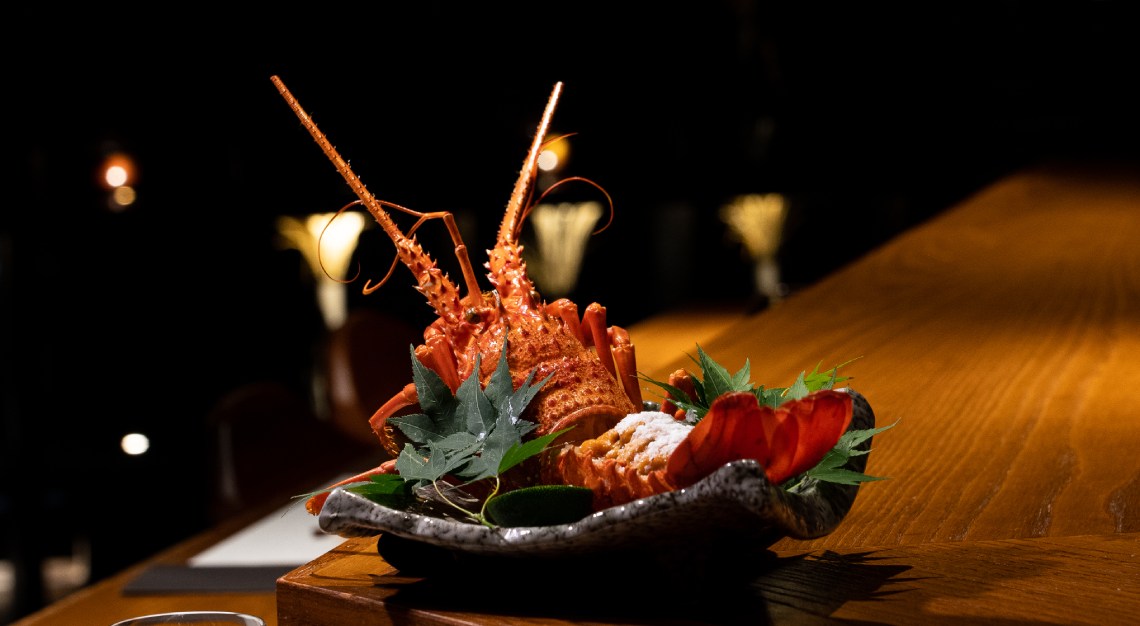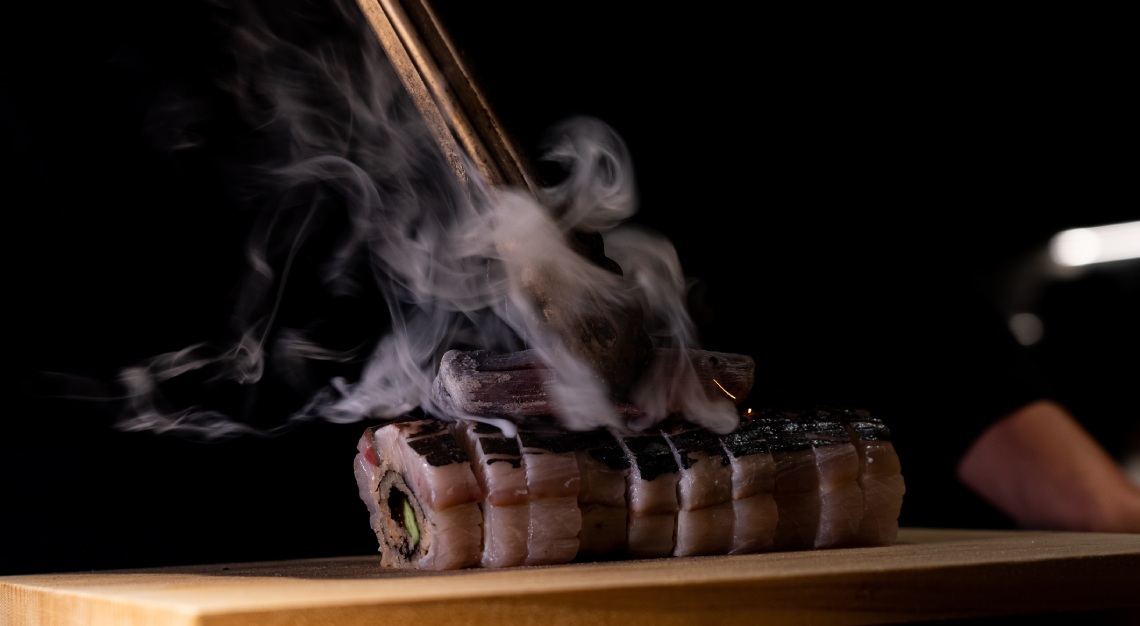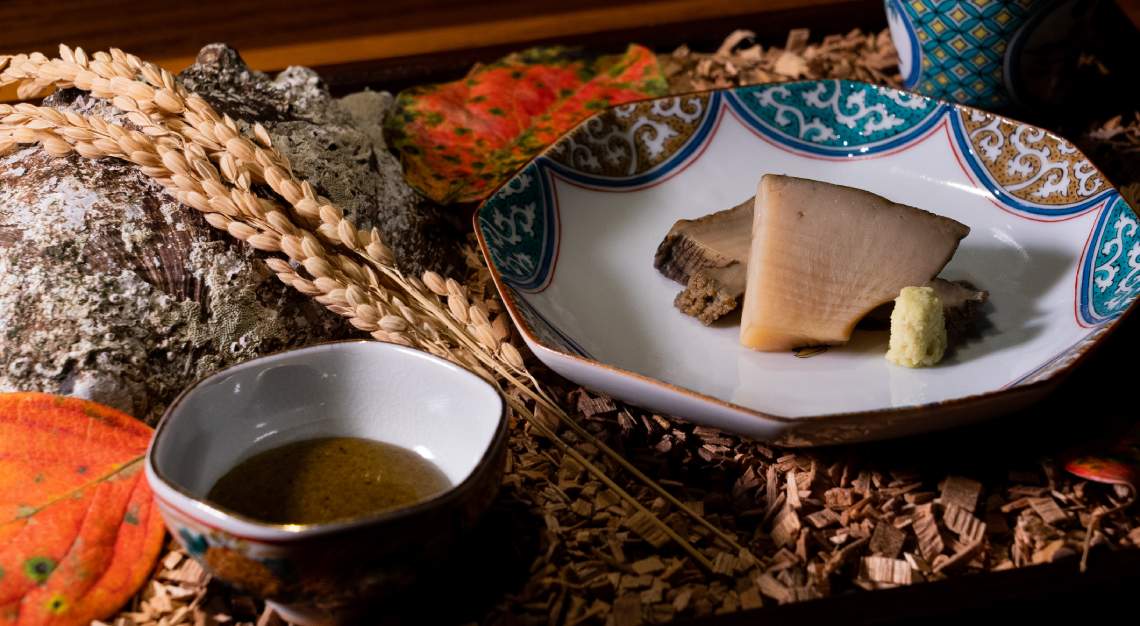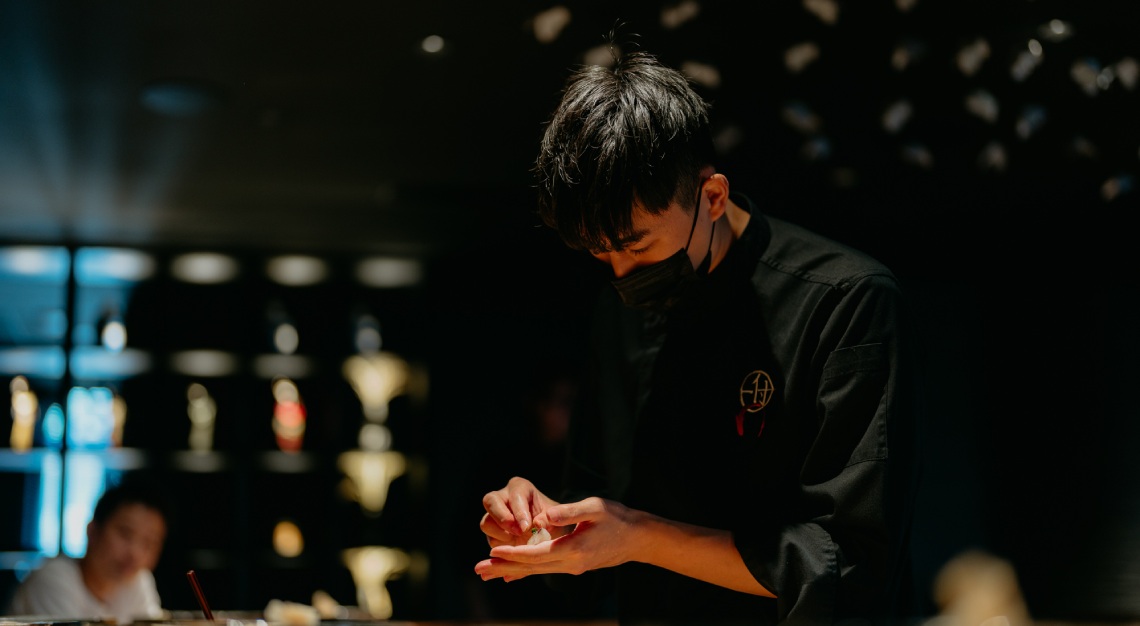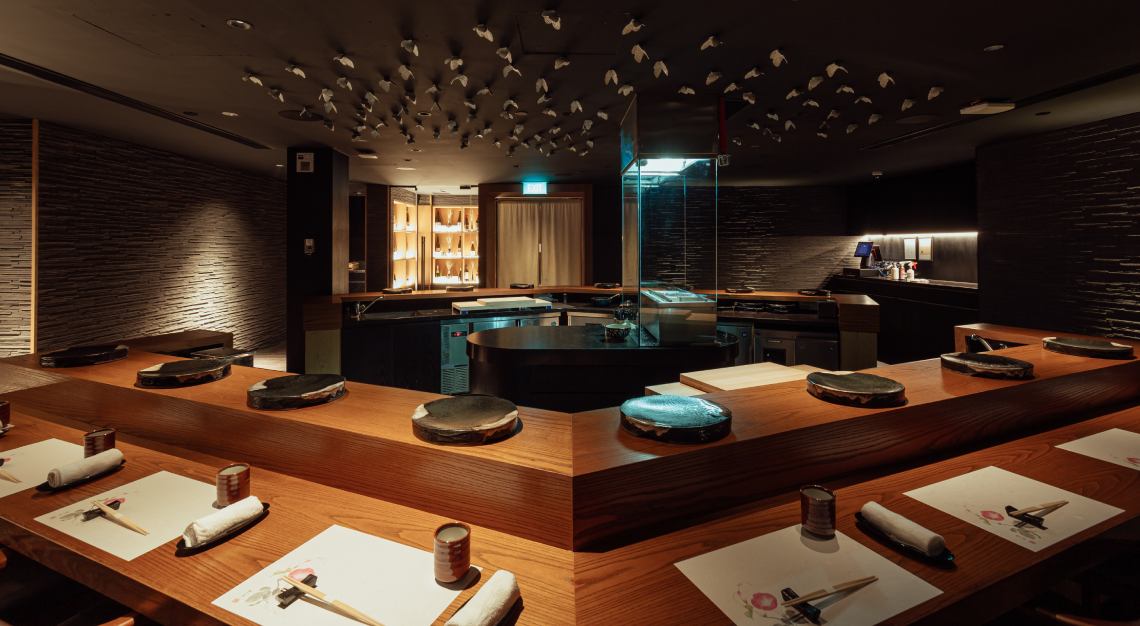 Sushi Ichizuke
At Sushi Ichizuke, one can expect an omakase experience jazzed up with showmanship. From dramatically unveiling the freshest catch from a smoking glass dome, to searing Spanish mackerel over a binchotan right before your eyes, chef Daisuke Suzuki brings with him a contemporary spin that resolutely excites the palate.
The crowd-favourite Steamed Shimane Abalone, for instance, is paired with a velvety smooth liver sauce that is rich and earthy. While the tender Grilled Unagi may be lauded for the way it melts in your mouth, the grated steamed chestnut it's topped with is the innovative touch that seals the deal, bringing a delicate sweetness to the smoky white fish. It then goes without saying that the Lobster Sashimi, with its burst of umami elevated with a dash of lime and snow salt, is just as well-received. If you prefer a quieter environment to catch up with family and friends, opt to have your meal in the comforts of the exclusive private dining room instead. And if the night is still young, Here Kitty Kitty, a cocktail bar that's also owned by the Zouk Group, awaits you right as you exit.
Robb Tip: Complete your dining experience with their specialty in-house junmai ginjo sake from Kanagawa. Cold, sweet, and with a smooth finish—the perfect way to round off the night.
Sushi Ichizuke
3E River Valley Road
02-02, The Cannery
Clarke Quay
Singapore 179024
Tel: +65 9489 8357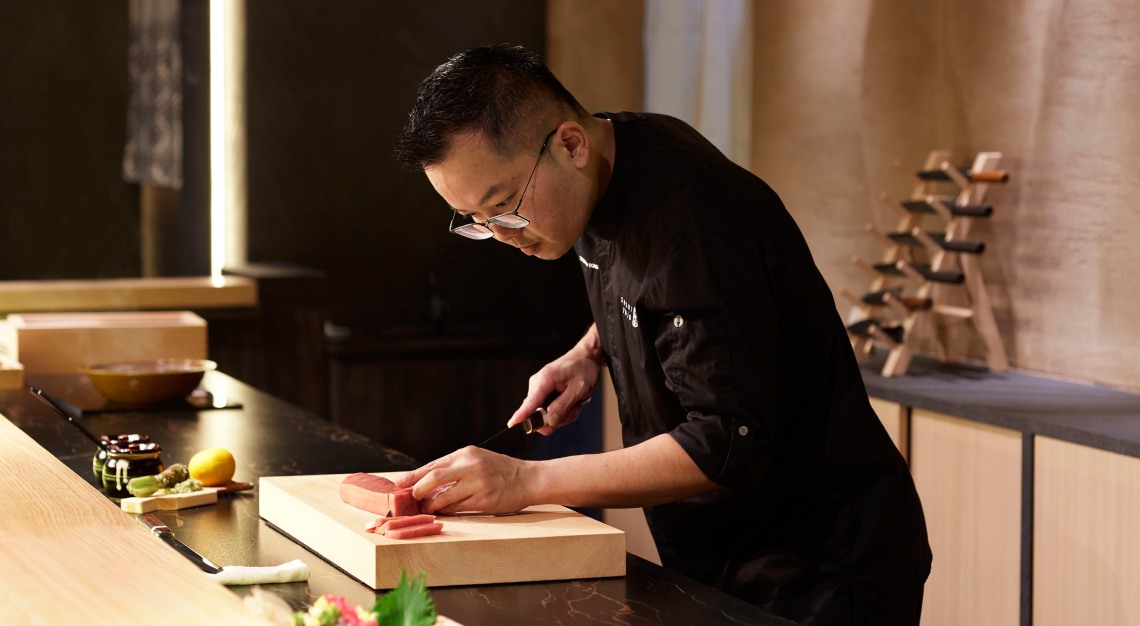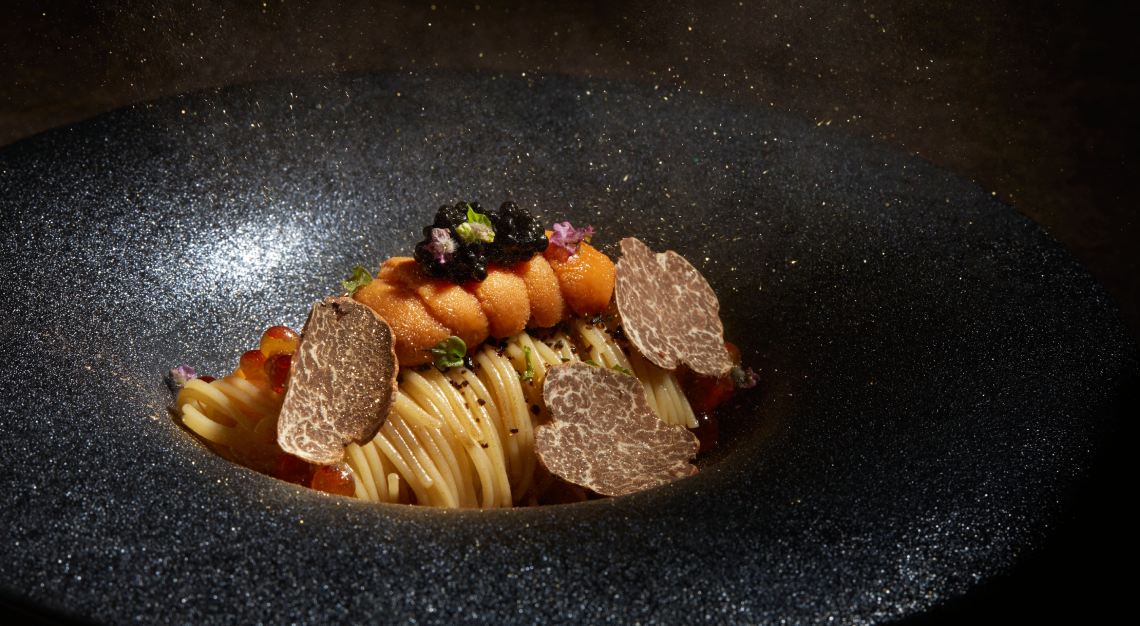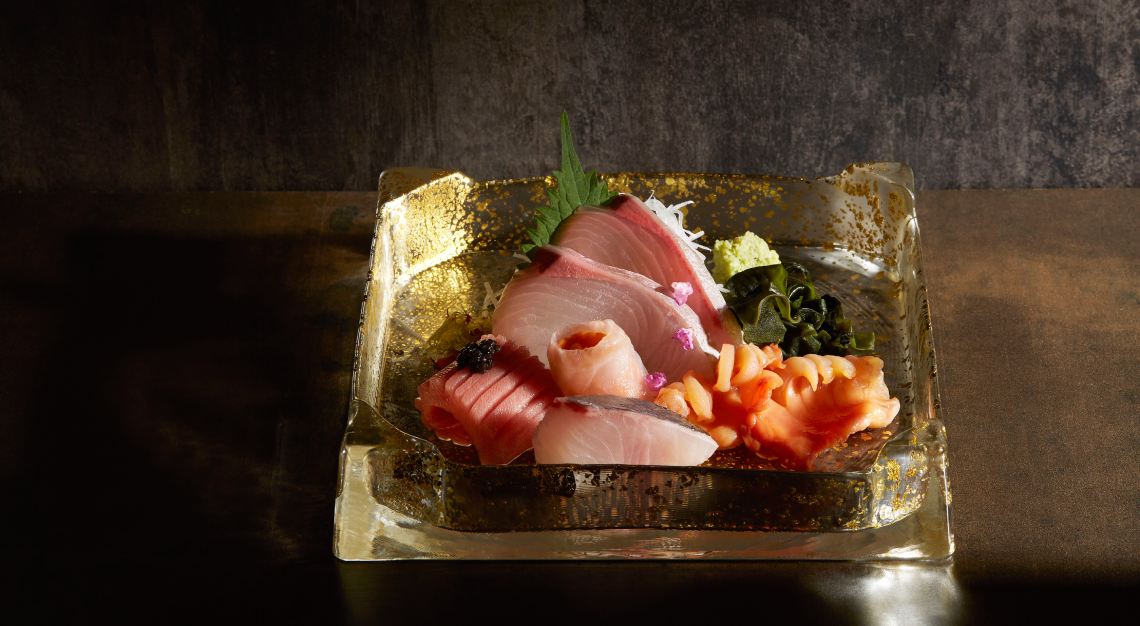 Sushi Yujo
If you're looking to have a Japanese fine dining experience incorporating trending favourites in Singapore, you'd want Sushi Yujo on your checklist. The newest kid on the block for Japanese omakase, the restaurant is helmed by chef Desmond Fong, whom some diners might recognise from his time as head chef at Sushi Jin by the Les Amis Group…
Read the full review here.
Sushi Yujo
165 Tanjong Pagar Road
Amara Hotel 02-26
Singapore 088539
Tel: +65 8877 8831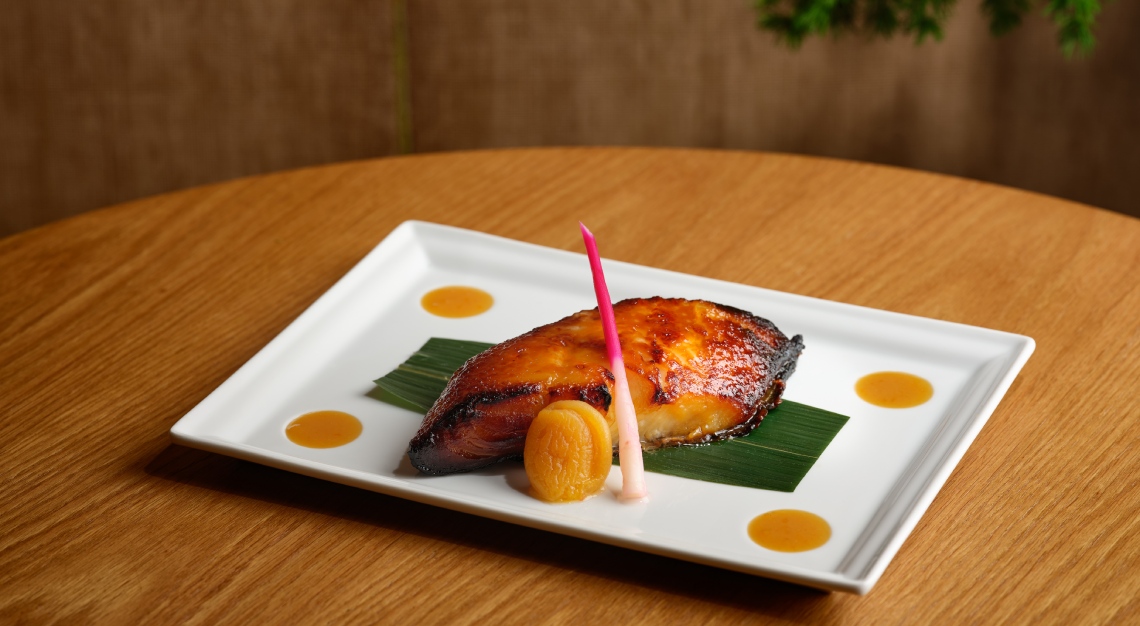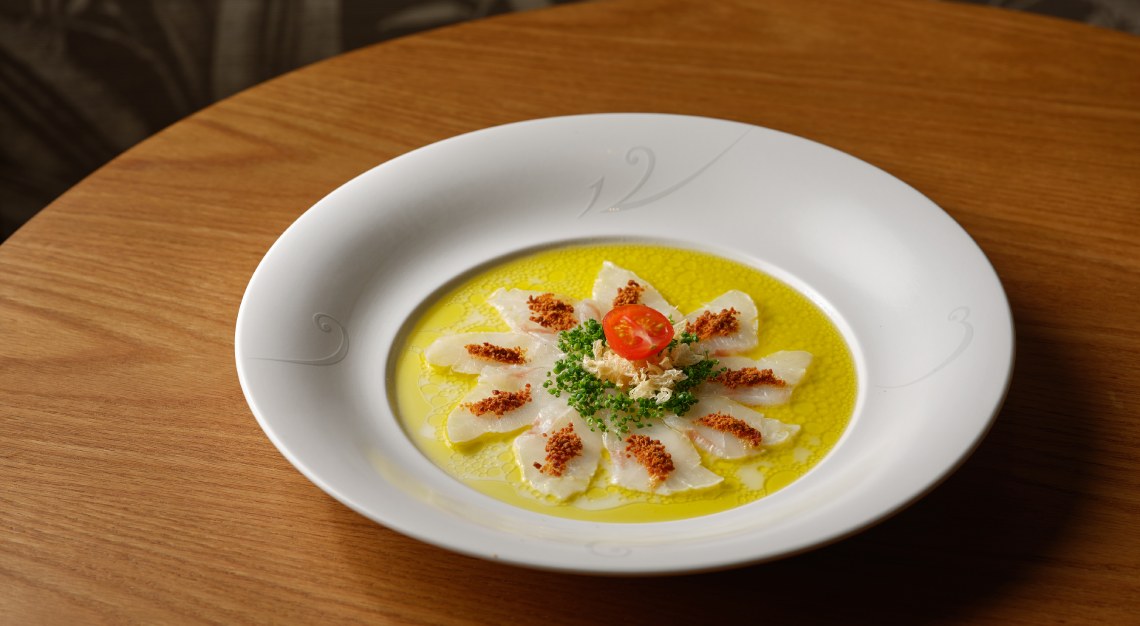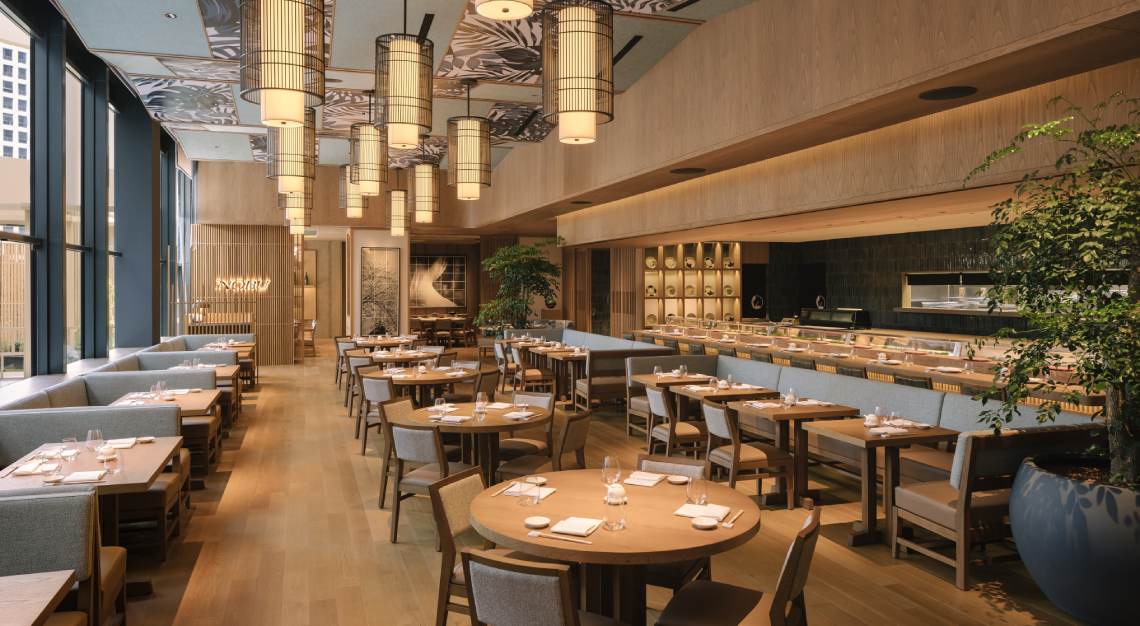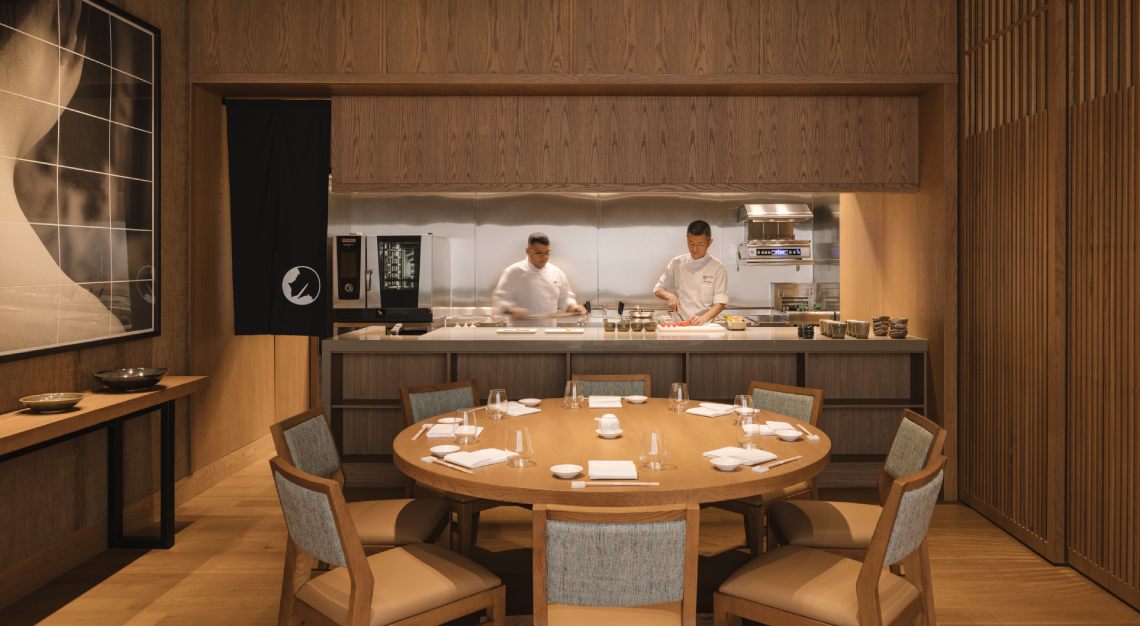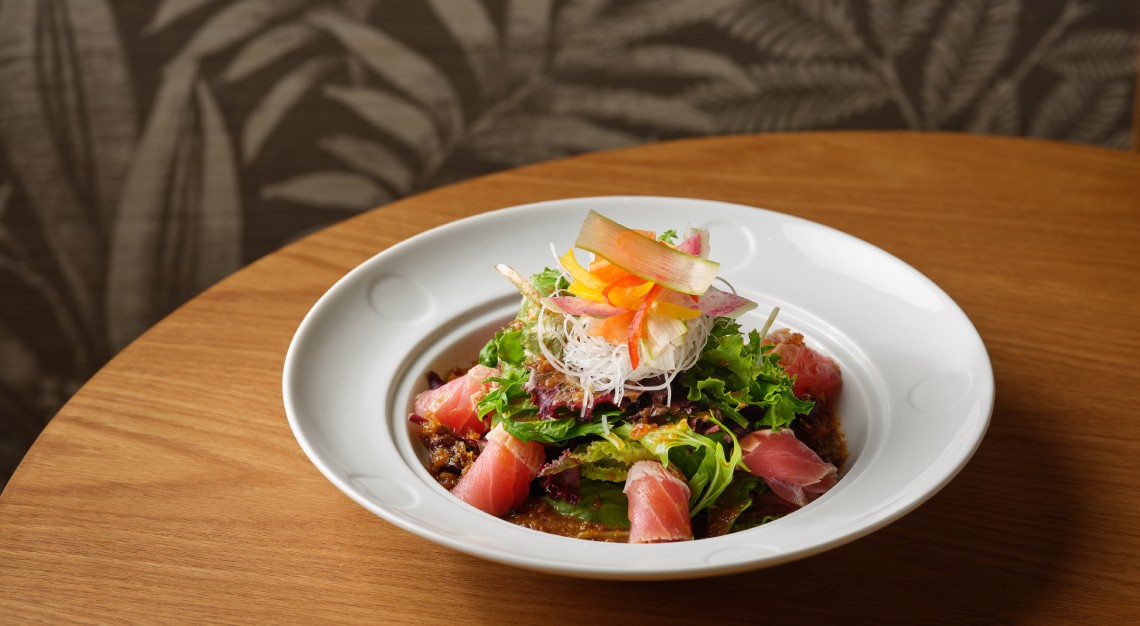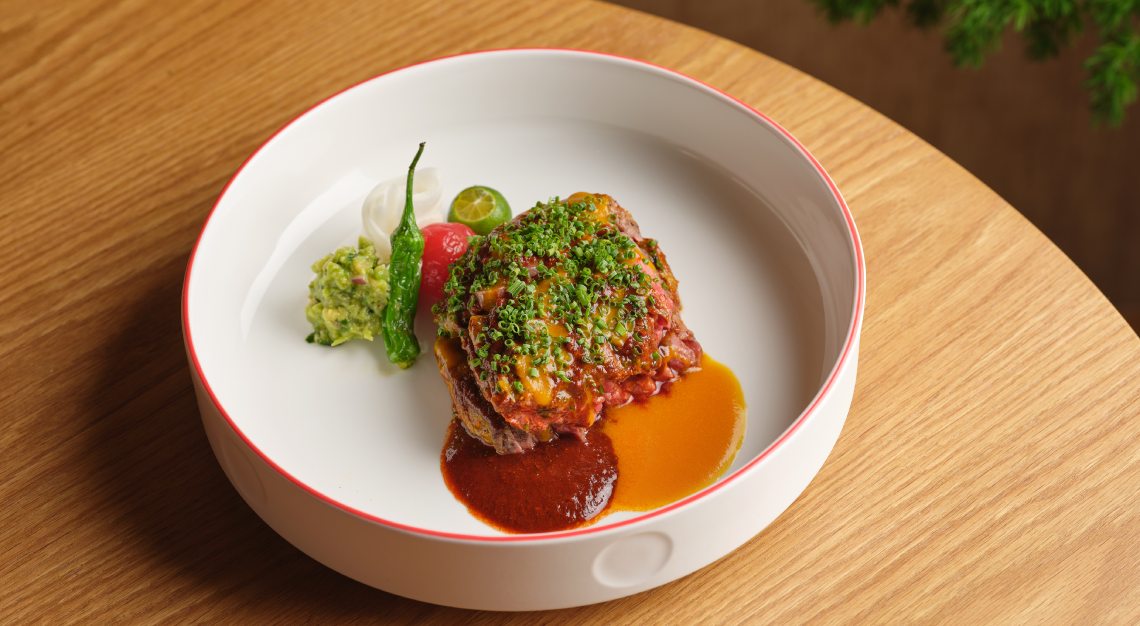 Nobu Singapore
The story of how Hollywood legend Robert De Niro first fell in love with Nobu Matsuhisa's unrivalled version of black cod with miso, before patiently waiting for four years until the celebrated chef finally agreed to open the eponymous Nobu New York together is widely known. Now that the Nobu empire has set foot in Singapore at the Four Seasons Hotel, it's easy to see why De Niro was so hooked…
Read the full review here.
Nobu Singapore
190 Orchard Boulevard
Four Seasons Hotel Singapore
Level 3
Singapore 248646
Tel: +65 6831 7653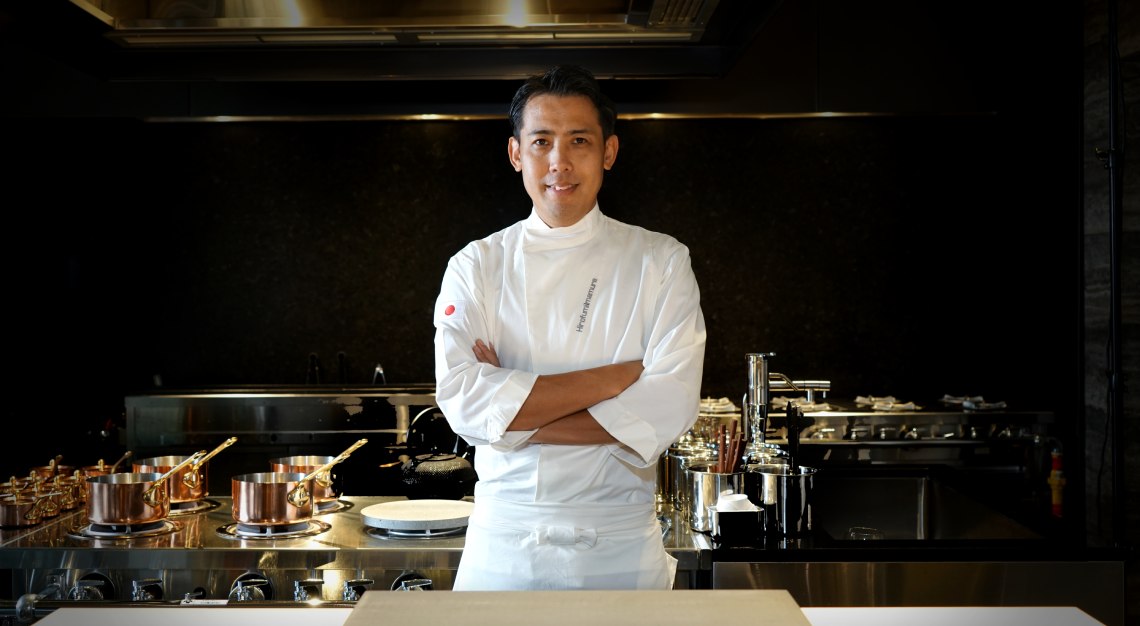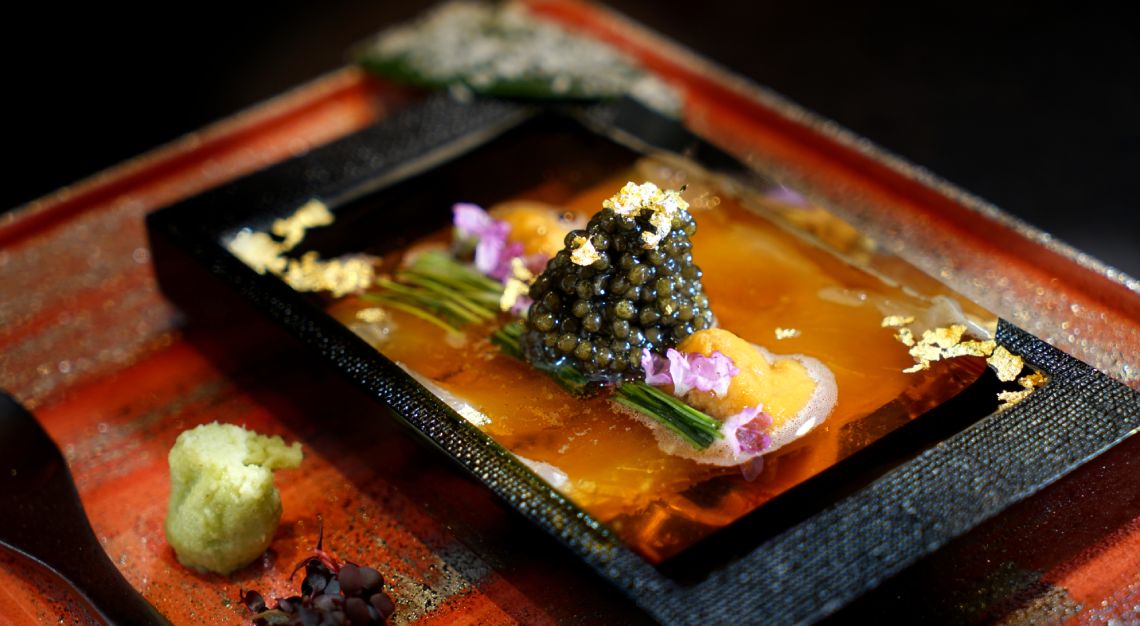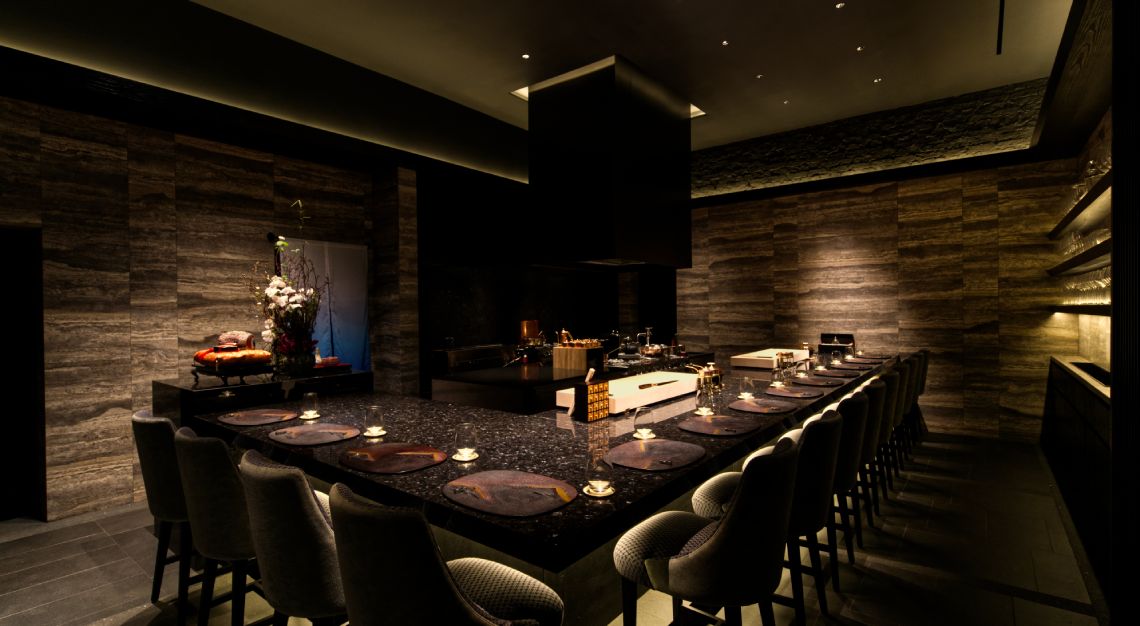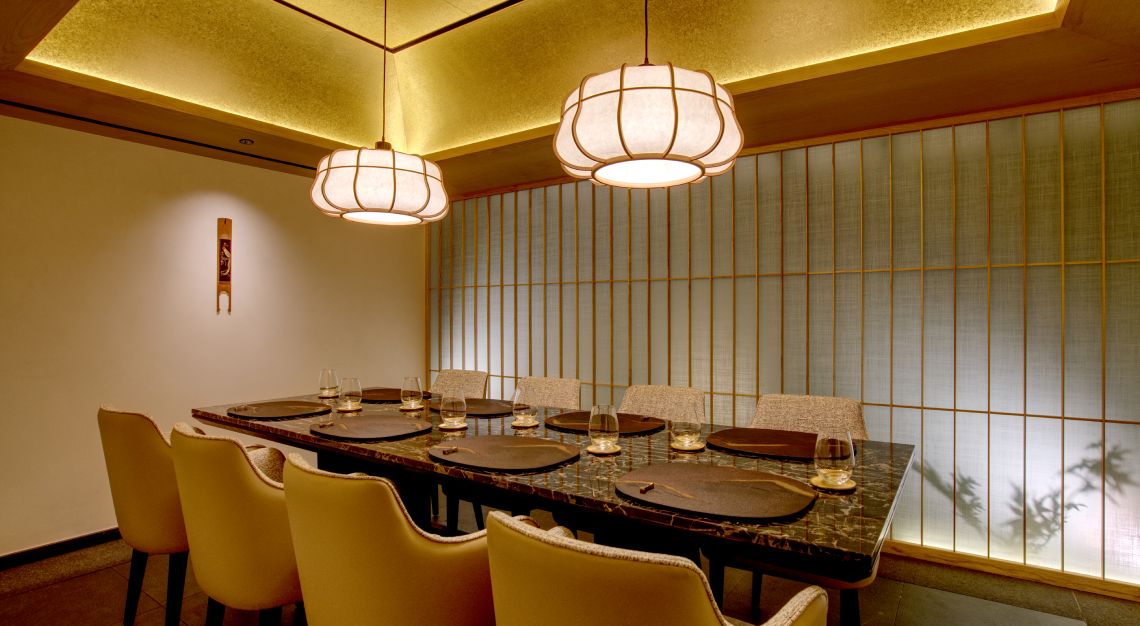 Imamura
A degree of reverence is required when dining at Imamura, a free-standing enclave within Sentosa's Amara Sanctuary Resort. Firstly, because the restaurant is set in a former chapel, and secondly (and much more importantly), because there's some seriously good food to be had that might just make lovers of Japanese cuisine genuflect at the altar of a very creative culinary mind. 
Michelin-starred chef Hirofumi 'Hiro' Imamura has gone out on his own with an eponymous restaurant that's been a while in the making and embodies the "Philosophy of Five". Gomi, goshiki, goho, is, strangely enough, a food philosophy that dates back to the time of the Eastern Zhou dynasty in China, around 770-221 BC. There are five flavours, five colours and five cooking techniques, and Imamura uses them all in his aesthetically pleasing presentations that eschew the really big (that is, expensive) guns that seem de rigueur these days in the omakase experience, in favour of a complication of processes and a precision of taste…
Read the full review here.
Imamura
14 Gunner Lane
Amara Sanctuary Resort Sentosa
Singapore 099566
Tel: +65 8028 2608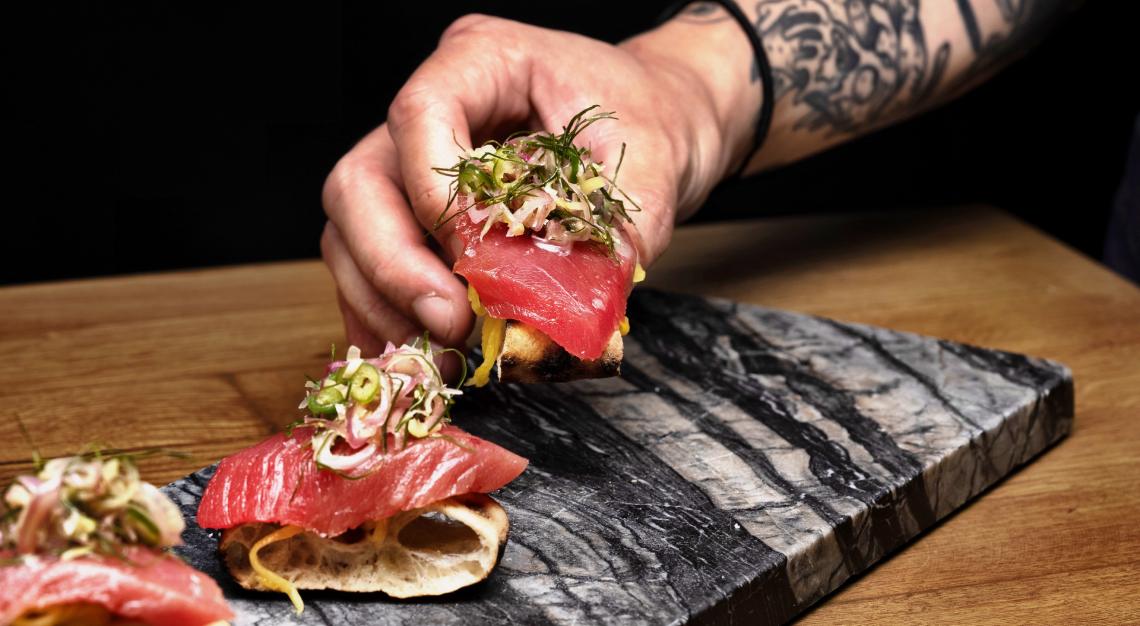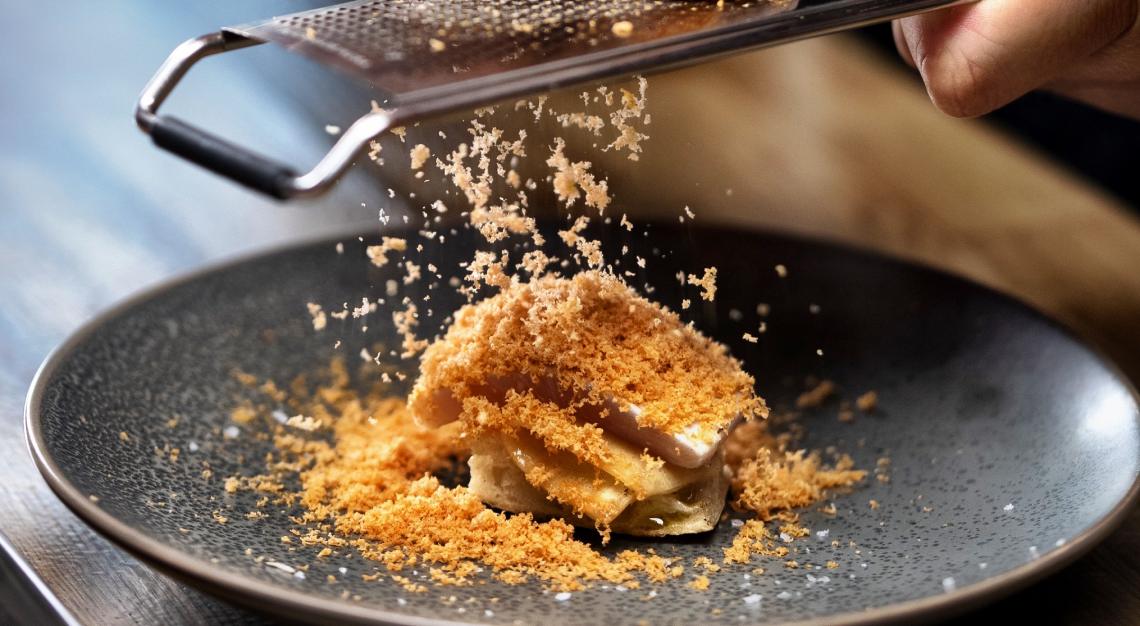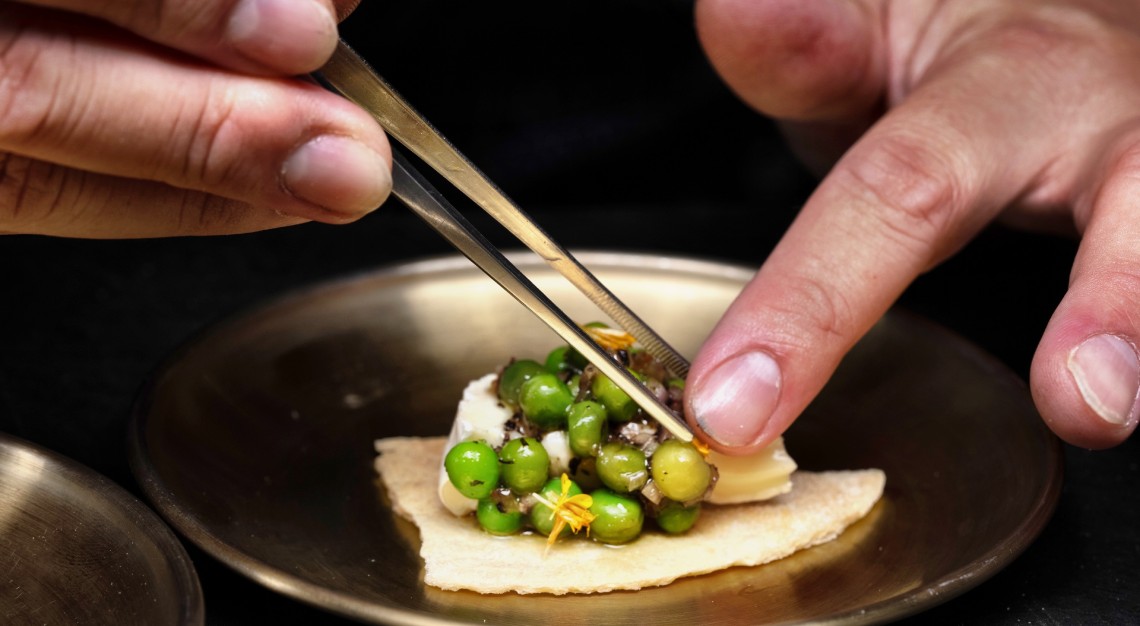 Small's
Editor's note: The menu, now a Japanese convenience store-inspired one, is available until 11 December 2022.
Taking influence from the Danish smørrebrød, Bjorn Shen is now offering a unique menu that's set to ruffle some feathers and at the same time, excite adventurous palates. So if you're not one for a traditional dining experience, this one is for you – "bread sushi" at Small's, Shen's conceptual diner that began as a tiny pizza omakase bar at Artichoke (his other restaurant that's popular for bastardised Middle Eastern grub). Small's will serve a tasting menu (S$175), starting you out with three snacks before moving on to eight to 10 various bread sushi, one hotpot and two desserts. The snacks are as impressive as the desserts, but in between, do expect some hits and misses. We thoroughly enjoyed the Shima Aji, a simple medley of striped jack, tomato and ginger-scallion relish on high-hydration bread, as well as the Negitoro, schiacciata that comes with otoro tartare, bulgogi dressing and strips of nashi pear. We were less enthusiastic about the California Roll (crab, avocado and perilla stuffed in deep-fried dough), but if you love the richness of seafood and mayonnaise, you might very well sing a different tune. Make your reservations here.
Small's
161 Middle Rd
Singapore 188978