Better with age
It's happening today at Capella Singapore: Penfolds is back with yet another installment of its Recorking Clinic. For those not in the know, Penfolds has designed a service that allows collectors to recork their red wines that are aged 15 years and over. The 'mobile workshop' allows Penfolds to meet its clients, know their preference when it comes to wines, and more importantly, educate them on 'wine health', an essential aspect when it comes to wine appreciation.
We speak to Peter Gago, chief winemaker at Penfolds, and find out the importance on wine re-corking. Ultimately, the aim of this re-corking service is to encourage owners to enjoy their wines, so have a look in your cellar after reading this to see if your wines require re-corking.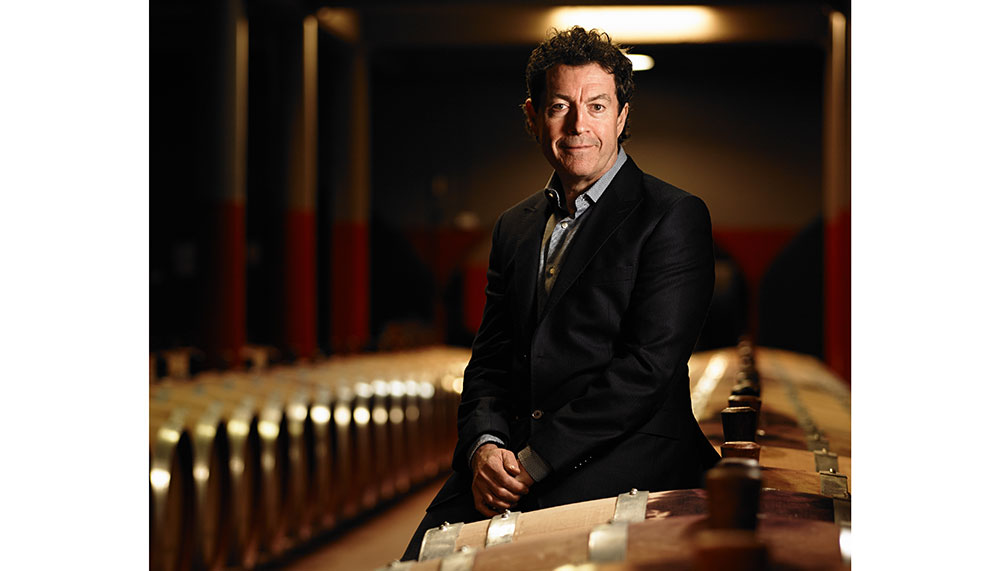 1) Penfolds' Re-corking Clinics Are Offered Free Of Charge
Think of it as a health check for your red wines aged over 15 years and older. The clinics are conducted in major cities such as Hong Kong, Singapore, Sydney, London, New York and Vancouver. To date — and since its inception in 1991 — over 140,000 bottles have been recorked.
2) The Re-corking Process Involves Four Simple Steps
First, the winemaker takes a look at your wine(s) to see if it requires re-corking by looking at the level of wine in the bottle. If it has fallen below the shoulder of the bottle, your bottle is a candidate for the process. The wine will then be opened (under an inert gas cover) and evaluates it based on factors such as transparency, aroma and freshness. If the bottle is acceptable, the wine can be certified, and there's enough vintage of the same year from Penfolds, the company will top your bottle up to its original level. Lastly, the wine will be re-corked with a stamped and dated cork, re-capsuled, wrapped in tissue and presented to its owners.
3) There Are Risks Involved
As your bottles will get opened, there will always be an element of risk involved. Some vintages may have deviated from "the window of acceptability", and recorking the wine will be futile. Bottles that fall under this category are usually those that have been bought as an investment, and have not been cellared properly.
4) Wines Can Only Be Re-corked Once
Additionally, the wines must not have been previously opened. The first signs of cork deterioration usually occurs around the 15-year mark. Penfolds discourages owners from re-corking the wines unless the ullage level has fallen, or if you feel that serious assessment is required.
5) It's Not The End For Wines That Fail The Assessment
You shouldn't worry even if your wine doesn't make it past the second stage of assessment. Penfolds will return the wine to you (with a white dot marked on a plain cork), and depending on the condition of your wine, you'll be encouraged to finish the wine in a day, over the weekend, or in a few months. Think of it as a farewell party for your beloved wine; have your family and close friends over at your place to celebrate the wine's life. After all, it's not a party if there's no wine.
The re-corking clinic will be held tomorrow from 9am – 5pm. To sign up, click here.