Whether it's steak, chicken, or fish on the menu, we've got you covered.
There are many good reasons to light the grill this time of year, including Mother's Day, Memorial Day, and the sheer fact that days are getting longer and warmer. Whether you have upgraded to a full-blown open-air kitchen or you're more the rustic fire pit type, you can heighten the experience of eating flame-cooked food by pouring world-class wine alongside it.
When juicy steaks are on the menu, there's a wide range of varieties to choose from, including Cabernet Sauvignon, Sangiovese and Tempranillo. Well-marbled cuts of meat and red wines with bold tannins are a love match for the ages. But lighting the grill doesn't always have to involve red meat, so be sure to have a few high-end whites on hand for the fish, chicken, and vegetable lovers in your gang.
Michael Mondavi 2018 Animo Heritage Sauvignon Blanc Napa Valley California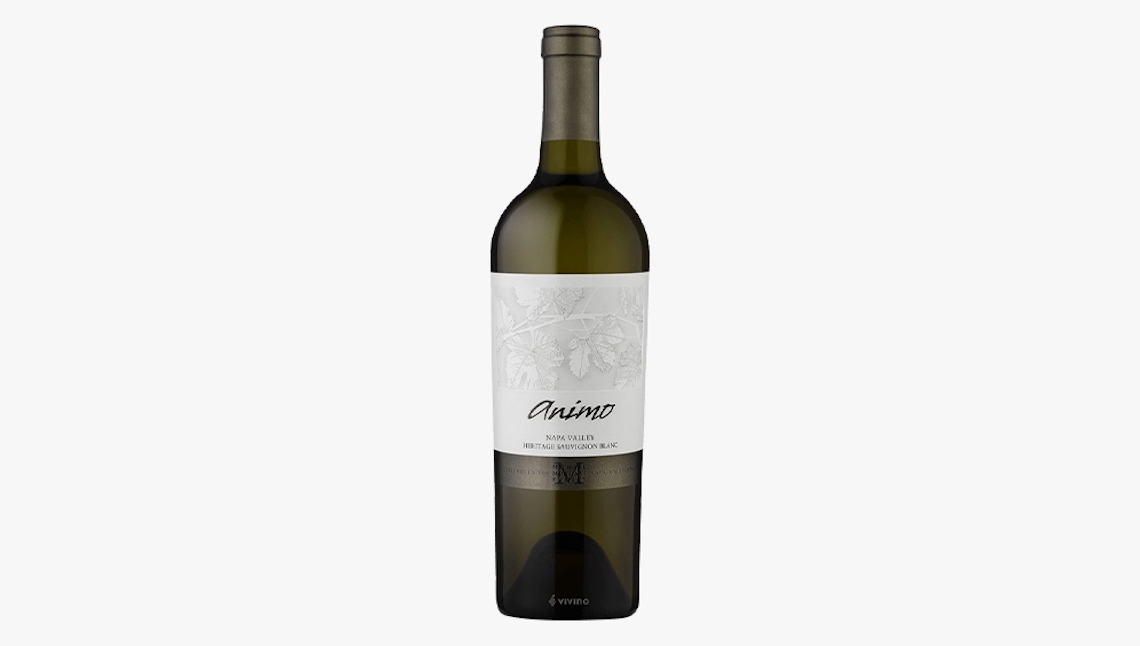 Michael Mondavi and his son Rob Jr. feel this particular vineyard has a unique energy and spirit, so they named it Animo, the Italian word for "soul." The vines themselves have a history that starts with Chateau d'Yquem in France and are planted in volcanic soils at elevations of 1,270 to 1,350 feet above Napa Valley. This 100 per cent Sauvignon Blanc has aromas of freshly baked bread, lemongrass, and white stone fruits. On the palate, there are flavours of tangerine, lemon zest, and lemon curd with balanced acidity. It is generous in the mouth with a voluptuous body and a lingering finish that just won't quit. Makes a great match with grilled swordfish or grilled chicken.
Domaine Belargus 2018 Ronceray Anjou France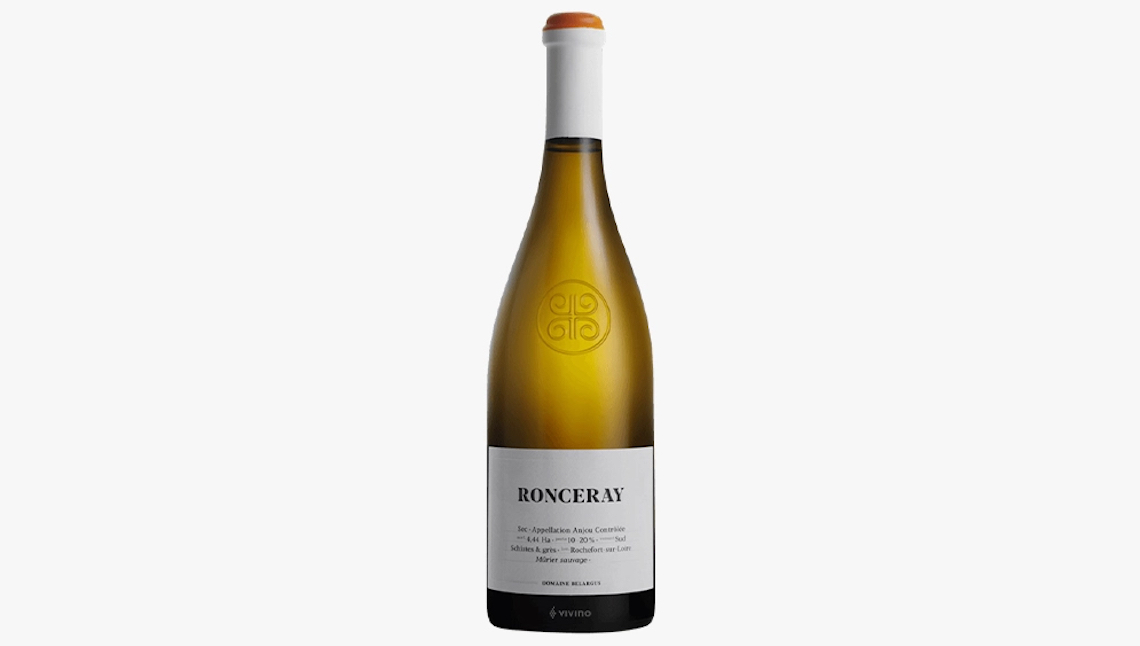 Named for the Adonis blue butterfly (Polyommatus bellargus) this domain occupies a privileged location on a steep slope composed of shist, shale, pebbles, and clay. Owner Ivan Massonnat has dedicated the entire estate to the cultivation of Chenin Blanc. His Ronceray is light straw coloured with aromas of lemon zest, citrus flowers, and wet river rock. It is soft on entry with balanced acidity and flavours of tropical fruits, citrus pith, and bitter almonds. It's complex yet crisp and clean and there's a nice level of salinity and bracing minerality in the long, long finish. Pair with grilled clams, oysters, or cedar plank salmon. 
Remirez de Ganuza 2014 Gran Reserva Blanco Rioja Spain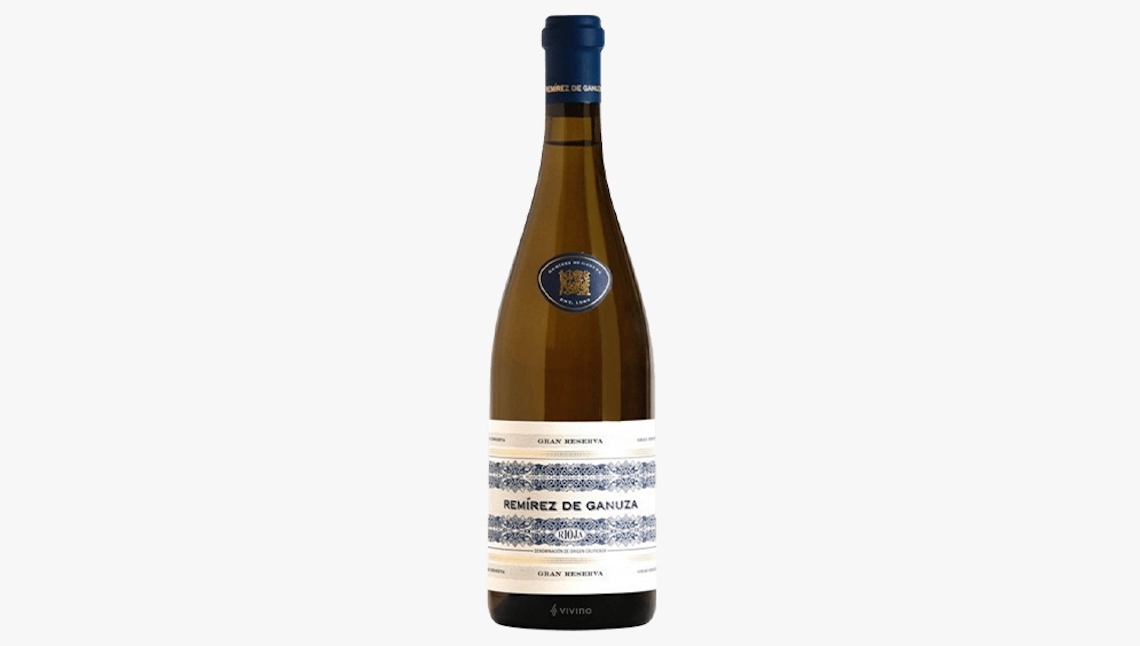 Founded in 1989 by Fernando Remirez de Ganuza in Samaniego, Álava in the Rioja wine region of Spain, this bodega has been recognised for quality red and white wines from the start. This enticing Rioja white is made from 100 per cent Viura and is fermented in oak barrels giving it a more complex, rounder profile than many other white wines from the region. It is pale yellow with aromas of white flowers, dried herbs, and slate. It is fruity and juicy with flavours of citrus zest and lemon curd, a nice, rounded texture, and balanced acidity in the finish. Try it with grilled seafood and vegetables and salads made with goat cheese.
Arzuaga 2017 Reserva Ribera Del Duero Spain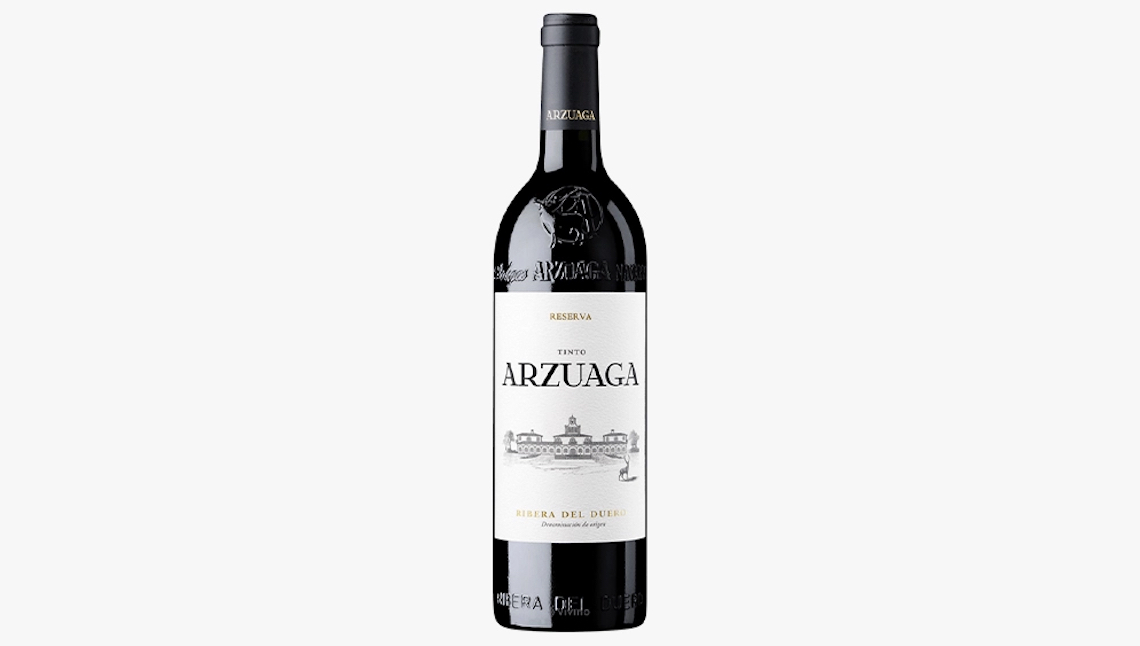 Florentino Arzuaga purchased his La Planta estate in the early 1900s, planted vines, and began building a winery. It is currently located in the west of the Ribera del Duero wine region near Valladolid, Spain and is managed by Ignacio Arzuaga Navarro. In addition to making great wines, he maintains a 3,500-acre natural environment for wild boars and red deer. The 2017 Reserva has aromas of ripe red raspberry, red cherry, red plum, and brown baking spices. It is full-bodied with velvety tannins and flavours of plum, cranberry, and freshly picked black cherry. Enjoy this fine wine with a grilled Porterhouse.
Skipstone 2018 Oliver's Blend Alexander Valley California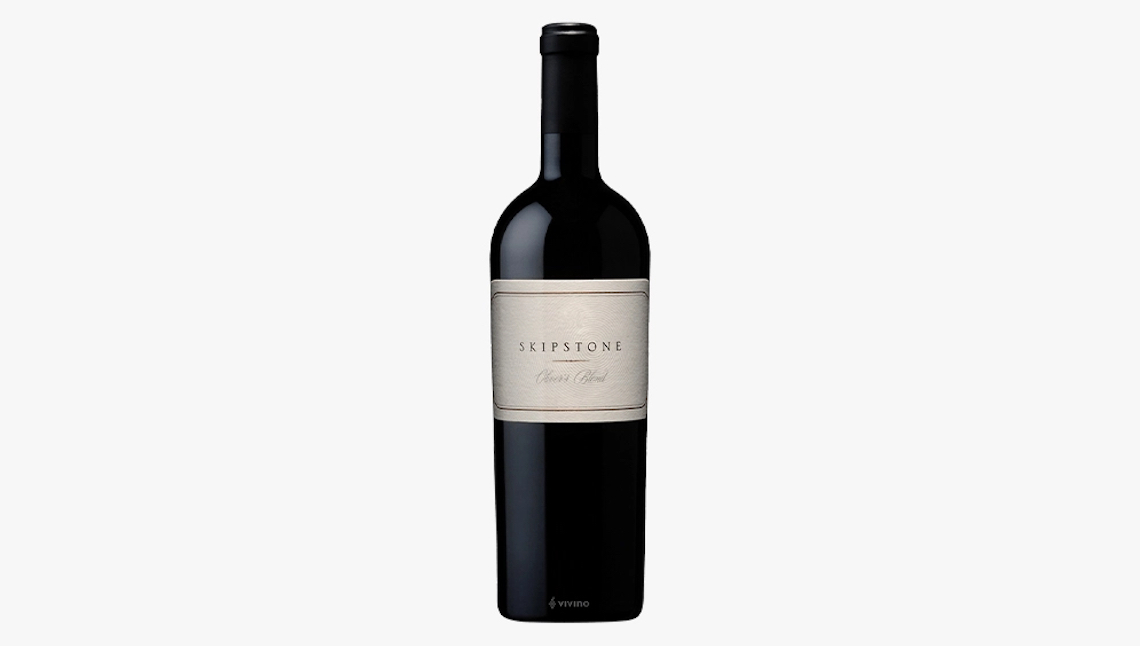 Entrepreneur and venture capitalist Fahri Diner and his wife Constance are the force behind the Skipstone estate in the mountains above Alexander Valley. Together with their winemaker Laura Jones and consultant Philippe Melka, the team produces some exceptional wines. Oliver's Blend 2018 is purple garnet in colour with aromas of black cherry, pencil lead, and anise frond. It is soft on entry with flavours of blueberry, Darjeeling tea, and black raspberry and is full-bodied with balanced acidity and well-integrated tannins. Enjoy this wine with grilled steaks and pork ribs.
Banfi 2017 Brunello di Montalcino Italy
Hailing from one of Italy's premier wine-producing regions, Banfi Brunello di Montalcino is made from 100 per cent Sangiovese grapes grown on rolling hills around Montalcino in the province of Siena. The word 'Brunello' means "little brown" and refers to the size and colour of the grapes. The 2017 vintage produced wines that are fruitier and riper than a "classic" vintage but that means that many of them are drinking perfectly right now. This wine has aromas of crushed violets, black cherry, and black liquorice with flavours of ripe red and black fruits, vanilla, and sweet brown baking spices. The tannins are silky soft, and the acidity is well balanced making this a perfect companion to a well-marbled Bistecca all Fiorentina.
Bodegas Valduero 2014 Premium 6 Años Ribera Del Duero Spain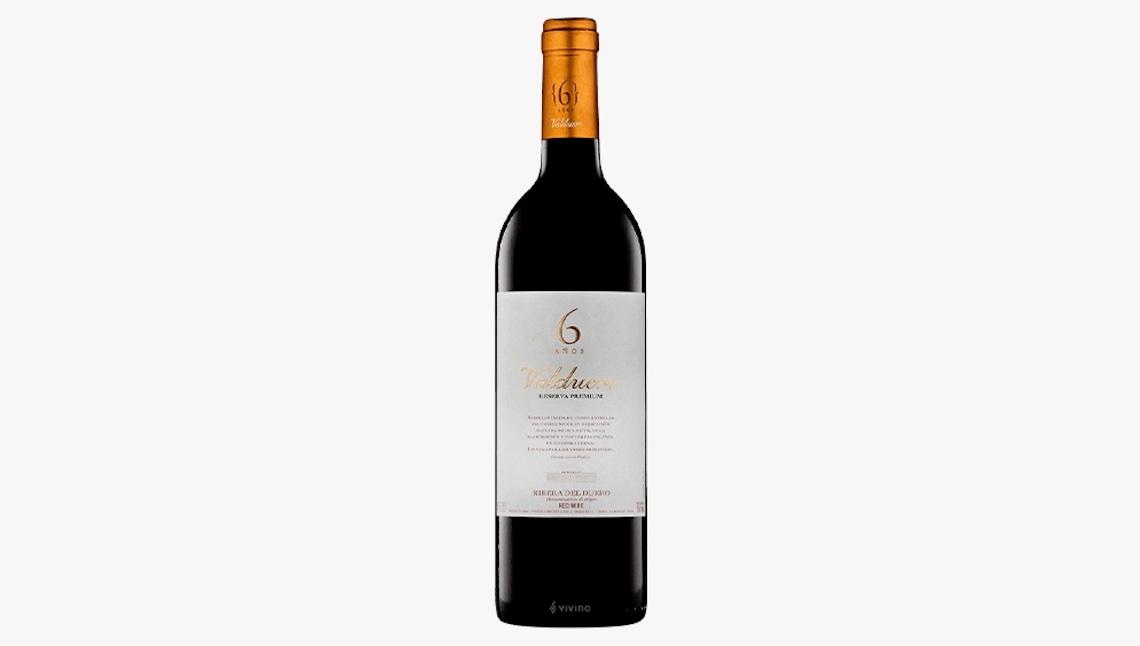 Valduero was founded in 1984 by Gregorio Garcia Álvarez and his daughters Yolanda Garcia Viadero and Carolina Garcia Viadero with the laser-focused objective to produce quality wines in Ribera del Duero. Their vines are planted between the towns Villanueva de Gumiel and Gumiel de Mercado at altitudes between 2,600 to 2,900 feet above sea level. This extraordinary wine is made from 100 per cent Tempranillo and aged for a minimum of six years with three years in oak barrels and three years in bottle. It has aromas of ripe black fruits, espresso, and tobacco leaf and flavours of dark cherry, cranberry, and pomegranate with silky tannins and a long, long finish. You'll want to break out a big tomahawk steak for this one.
Jacopo Biondi Santi 2019 Sassoalloro Oro Tuscany Italy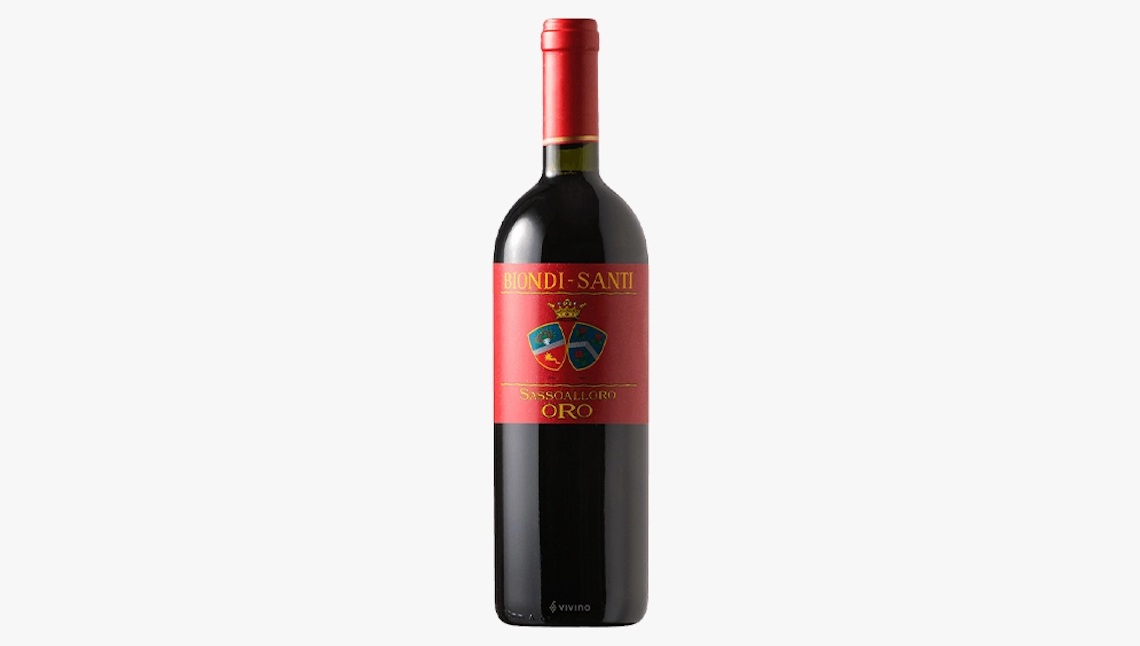 Jacopo Biondi Santi continues his family's tradition of winemaking at Castello di Montepo in Scansano using Sangiovese Grosso grapes. The 2019 Sassoalloro Oro is brightly garnet-coloured with aromas of blackberry, red raspberry, and dried cranberry. It is soft with silky tannins and flavours of red and black berries, crushed violets, and vanilla. Pair this delightful wine with grilled filet mignon or rib eye.
Jean Luc Colombo 2018 Cornas Terres Brûlées Rhone Valley France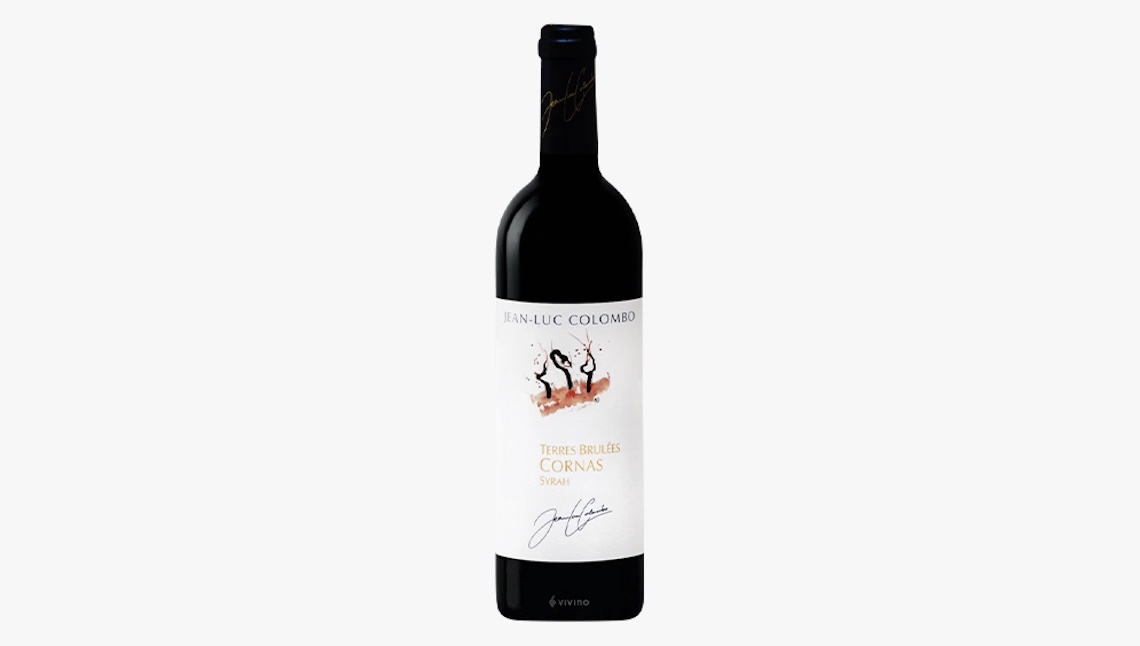 In 1984 former pharmacist Jean-Luc Colombo and his wife Anne opened their "Centre Oenologique des Côtes du Rhône" and suddenly became highly sought-after wine consultants. Today they make wonderful wines and Jean-Luc feels that the 2018 vintage showed exceptional quality as indicated by the anthocyanins and polyphenol levels which help to form age-worthy wines with good colour and tannins. This 100 per cent Syrah is garnet-coloured with a purple rim. It has aromas of violets, lavender, and blueberry with blackberry, red raspberry, and black plum flavours. The tannins are soft and round with a juicy finish. Pair this wine with a grilled rosemary-rubbed leg of lamb or lamb chops.