Thanks to Korean goods purveyor SoGoodK and founder Olivia Lee, premium summer fruits from Korea are now coming to Singapore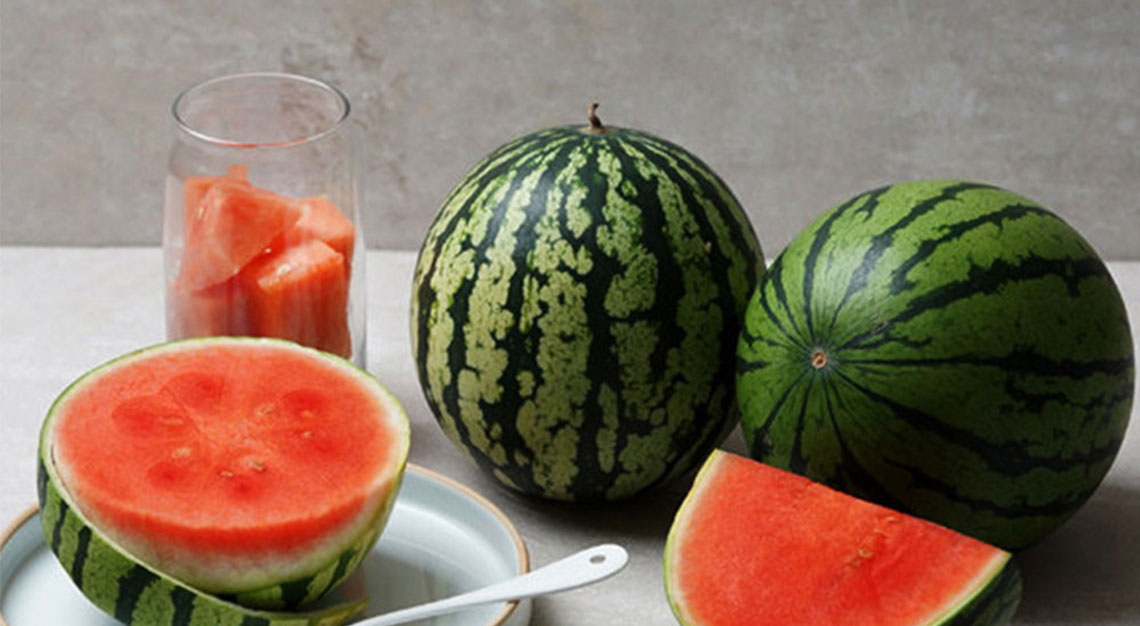 If you've never been to Korea, you probably have yet to try these extraordinary seasonal fruits. There's the tender, fine-textured muskmelons, the crisp Sang-Ju Shine Muscat (recognised as the sweetest of grape varieties) and the star of the Korean Summer: the petite apple watermelon. These agricultural gems grow exclusively in Korea's pristine natural environments only in the summer, and their locals love it.
As a full-blood Korean living in Singapore, Olivia Lee's love and pride for her country's premium produce inspired her to start SoGoodK. At the company, Lee ensures that the best, and only the best, of Korean ingredients set foot in Singapore. In an interview with us, she shares that her trips back to her hometown are packed with personal visits down to farms and fisheries in search for produce that crosses her highest standards. The precious produce is then transported carefully across the borders, and are available exclusively on the SoGoodK website here.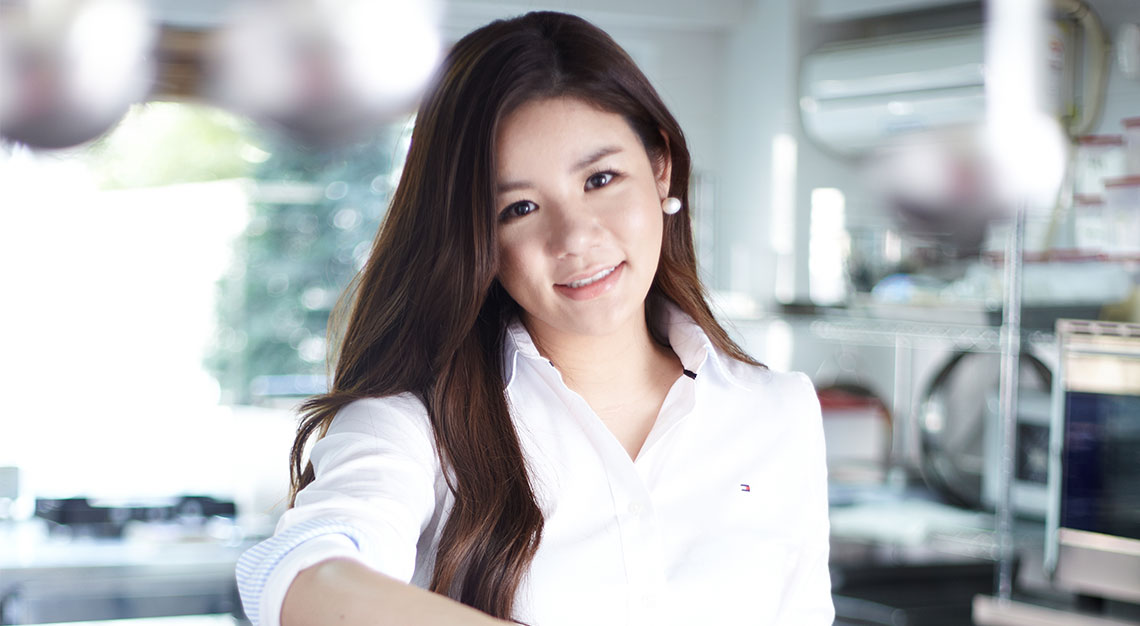 SoGoodK also brings out the best qualities of their Korean produce through exclusive collaborations with top restaurants in Singapore, and you can treat yourself to exquisite renditions of the fruits by three culinary masters: Maxine Ngooi, Executive Chef and co-owner of Tigerlily Patisserie and Chin Mee Chin; Chef Mohamed Al-Matin of Le Matin Pâtisserie; and Pastry Chef Maira Yeo of Michelin-starred Cloudstreet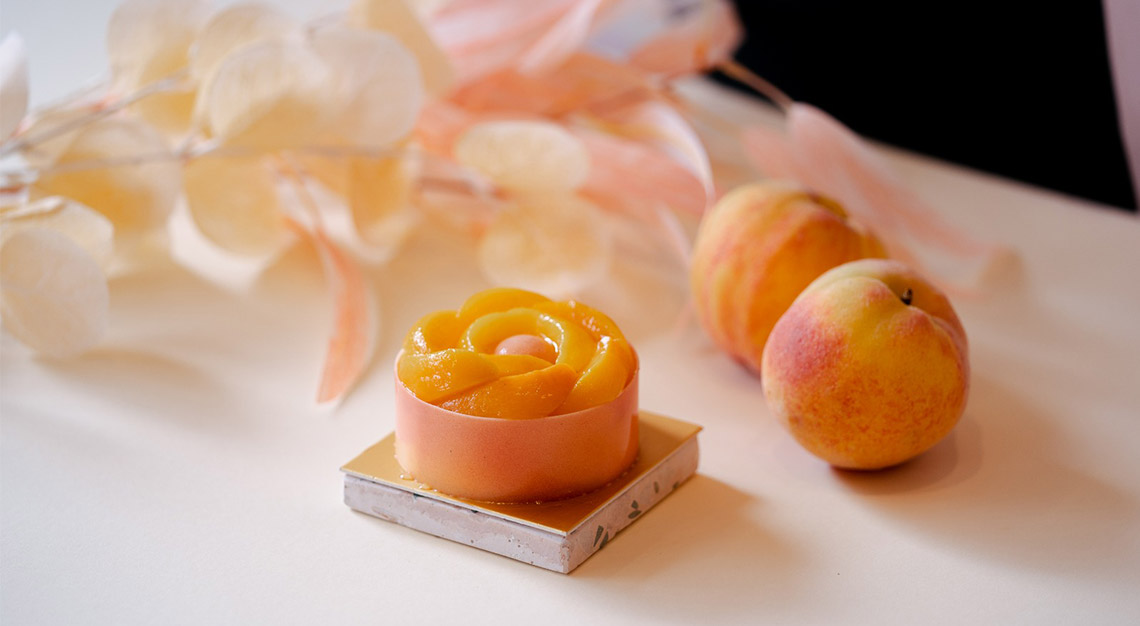 Tigerlily Patisserie: Korean yellow peach entremet
At Tigerlily Patisserie, Maxine Ngooi and her team showcase the premium Korean yellow peaches—handpicked from selected farmers in Hwasun, Wooldeung and Hessare—through a delicate entremet. Having honed her craft at the most lauded Michelin restaurants in Singapore, Ngooi applies her classical French techniques in creating this masterpiece dessert: A cake that features Korean peaches, complemented by candied hawthorn fruits added to an almond milk mousse.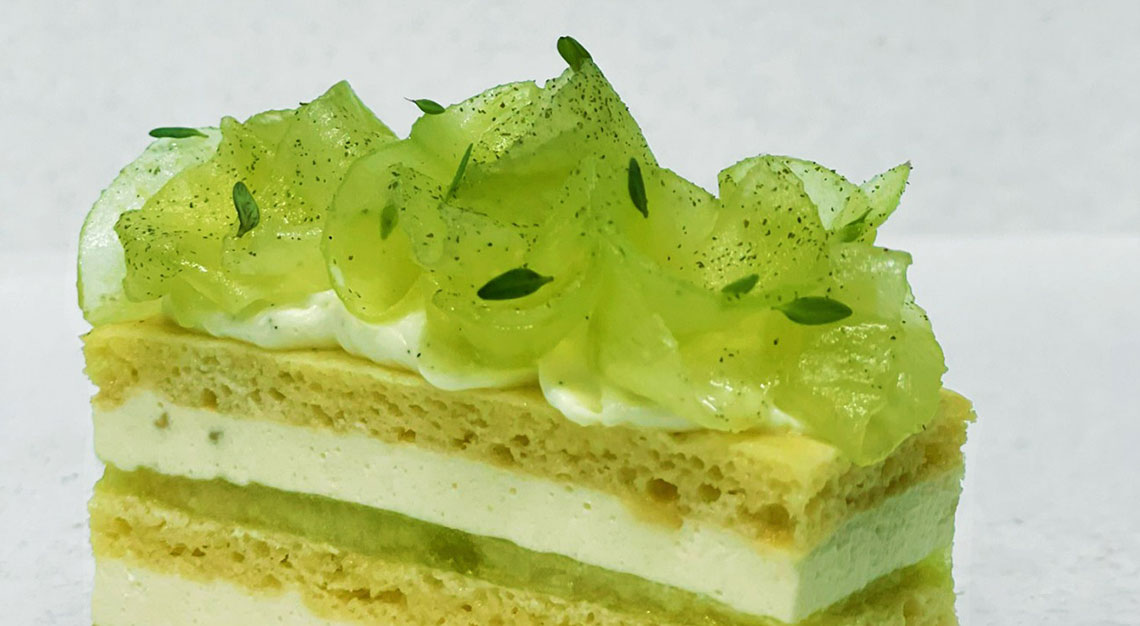 Le Matin Pâtisserie: Korean muskmelon entremet
Another addition to the almost cult-like following for the exquisite pastries of Le Matin Pâtisserie, Mohamed Al-Matin's muskmelon entremet is a creative rendition of Korean muskmelon and Korean white peaches from the same three regions. This entremet is an assembly of mousse of sikhye (sweet Korean rice drink) layered with almond joconde sponge and compressed melon. In maximising the prized melon, Chef Matin even works the melon seeds into a crunchy granola base for the entremet. Or, you can also opt for the flavourful Korean white peach petit gateaux, which features a mousse made out of peach kernel and laced with makgeolli. 
The exclusive creations at Tigerlily Patisserie and Le Matin Pâtisserie are available only until 31 Aug 2022 for the summer season, and there are limited quantities available daily for dine-in and takeaway.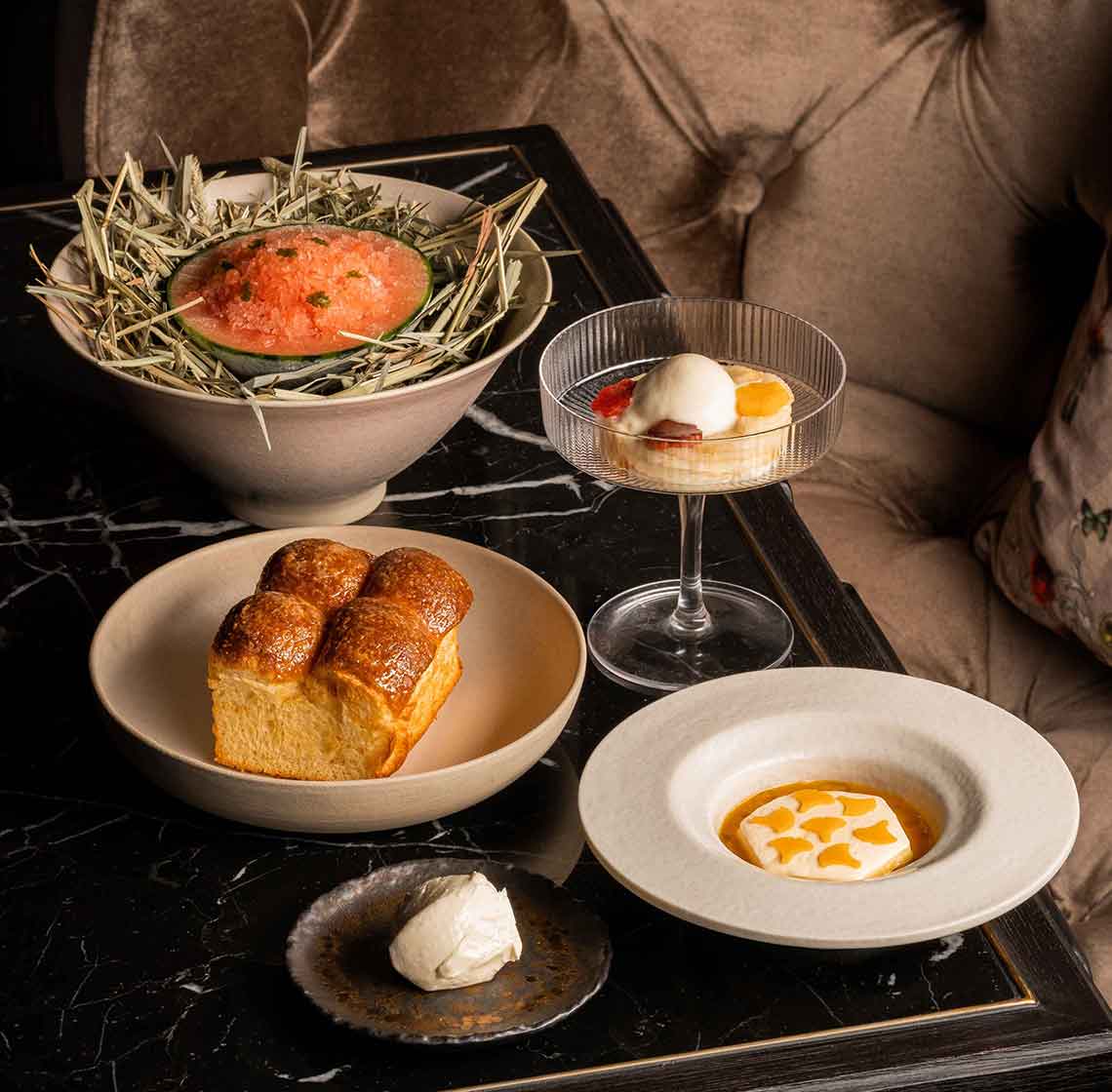 Cloudstreet: A Korea-inspired dessert degustation
For the most exclusive and multi-dimensional experience of premium Korean produce, Maira Yeo—named Asia's Best Pastry Chef 2022—curated a fully Korean-inspired dessert tasting menu that was available exclusively at two-Michelin-starred Cloudstreet on 14 and 28 July 2022. 
Highlights from the degustation (S$98) included the makgeolli and Korean muskmelon choux, and the sweet and fresh Korean peach served with Korean paprika purée and long pepper sherbet. The prized Korean apple watermelon made an appearance here too: with its fleshed turned into fine granita and its rind worked into a chutney with kombu. All these were enjoyed alongside a glass of fine Korean liquor.