The ultimate destinations for all beef connoisseurs
Across America, the steakhouse has become an institution, a place where big slabs of beef are given the sheen of refined décor and service. They're the kind of restaurant that's able to meld an air of fine dining and comfort food. But for as much as Americans love steakhouses, Michelin is very particular about the ones it will give its stamp of approval. After all, there are more Michelin three-starred restaurants in America than there are one-starred steakhouses in the entire world.
The precursors to steakhouses as we know them today—chophouses—opened in London in the 1690's, catering more to a working-class clientele. They ventured across the pond to New York City with a similar aim, but in the US there was also the "Beefsteak," which were big meat-filled banquets that served the Big Apple's upper crust. Eventually, the modern steakhouse was born in Gotham, with higher-quality cuts than a chophouse and diners of the same elevated social class as the Beefsteak attendees. Places like The Old Homestead in Manhattan, which arrived in 1868, started popping up in the city. Eventually, they spread across the country and cities with meatpacking bonafides like Chicago established their owned steakhouse traditions too.
While there's a comfort to the classic steakhouse, plenty of proprietors have pushed the envelope by experimenting with aging, sourcing high-quality beef from around the world, incorporating global flavours, and playing with live-fire cooking. Michelin has taken notice, too. The gourmet bible has been handing out stars of late to steakhouses. Here are the 11 around the world that the tire company has deemed "worthy of a stop".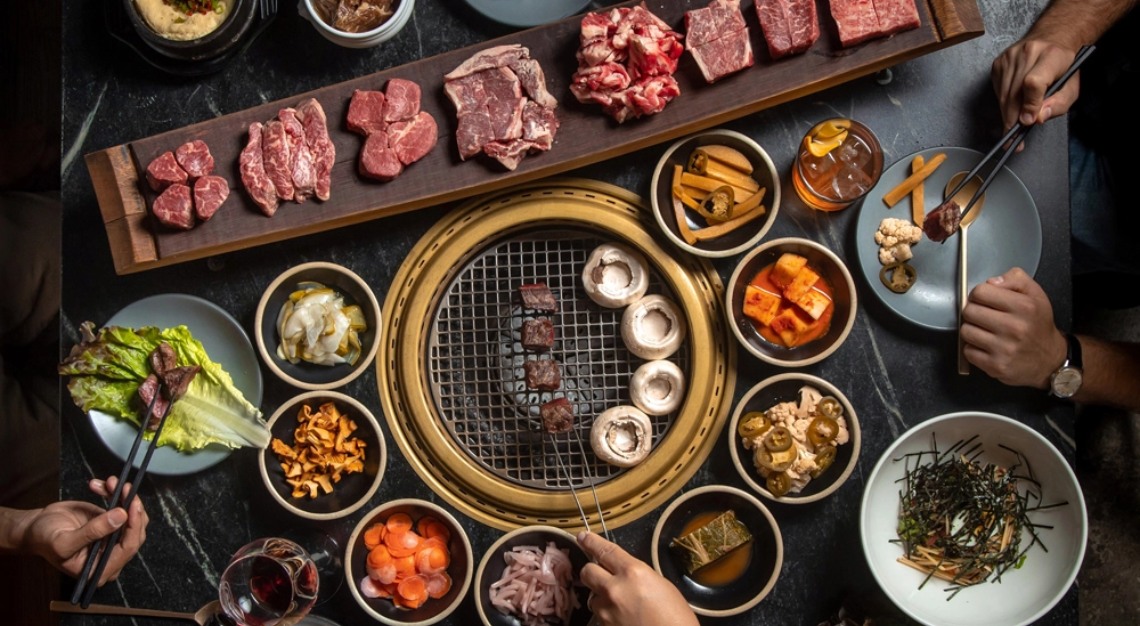 Cote, New York City
We start in New York, where restaurateur Simon Kim and executive chef David Shim launched the Korean barbecue and American steakhouse mash-up that's been imitated across the country. The restaurant (one of our 10 Best New Restaurants in America when it opened) has an in-house ageing room and every table comes equipped with a smokeless grill where a server sears beef to perfection. Cote's signature is the generous Butcher's Feast that comes with an array of banchan, an egg souffle, and two stews to accompany a selection of four cuts of beef that include the diamond-cut galbi short rib. The meal is capped with a cup of soft serve and soy caramel to end the night.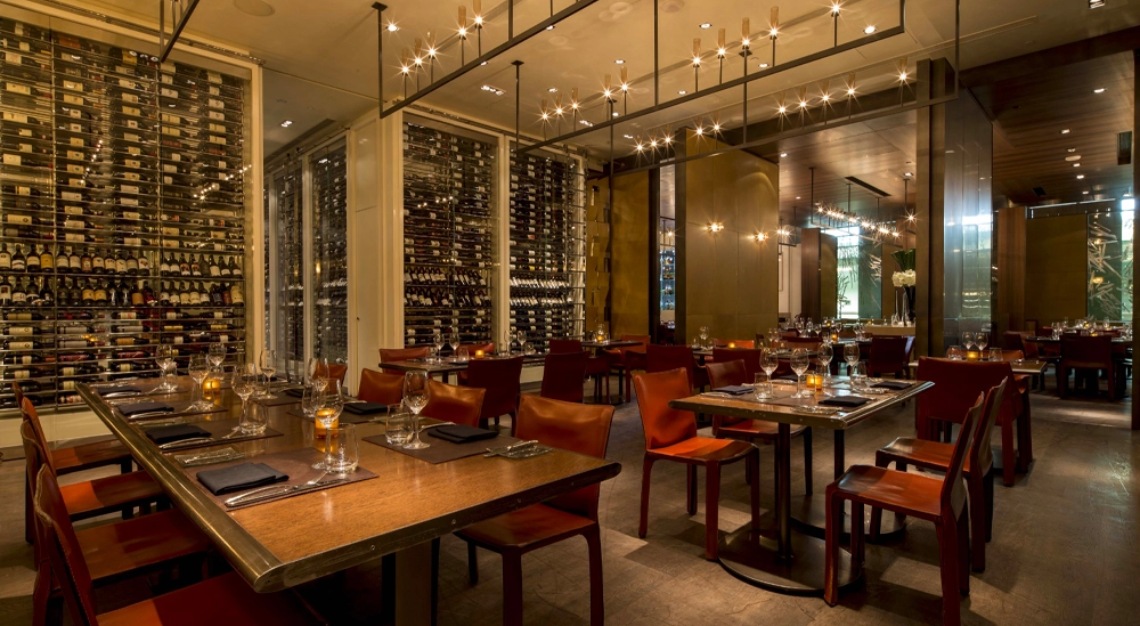 Cut by Wolfgang Puck, Singapore
While the ubiquitous celebrity chef no longer boasts a Michelin star at his flagship Cut in Beverly Hills, Wolfgang Puck's global steakhouse empire still has the guide's stamp of approval in Singapore. At the restaurant that's held a star since 2016, chargrilled steaks are finished in a 1,200-degree broiler, while the famous onion rings are just as crispy as you'd hope. Beef connoisseurs will be seriously spoiled for choice thanks to Kagoshima bone-in craft Wagyu, coveted Japanese "Snow" beef from Hokkaido, and heritage breeds such as Red Poll and Longhorn.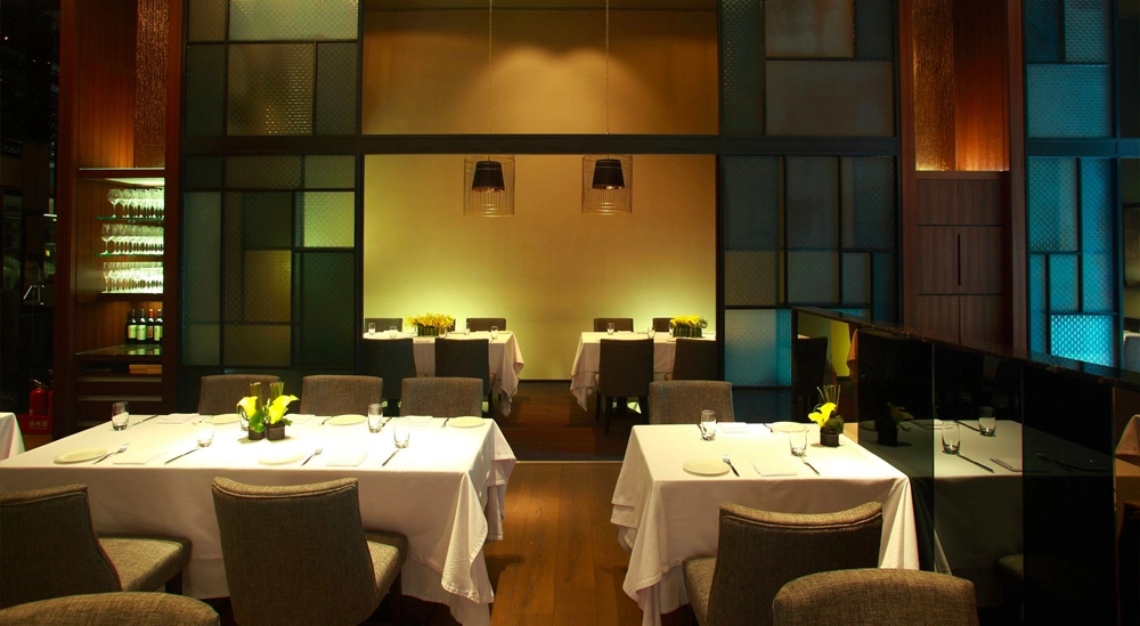 Danny's Steakhouse Taipei, Taiwan
Danny Deng, the man behind the eponymous steakhouse, has spent almost half a century mastering meats, hence his nickname as "Taiwan's Godfather of steaks." Lychee, oak, walnut, and cherry woods are some of the gently fragrant keys to his grilling prowess and success. An Australian M8 wagyu ribeye top cap battles it out on the menu with Japanese A5 wagyu filet mignon, alongside an impressive selection of USDA Prime—the top five per cent of production.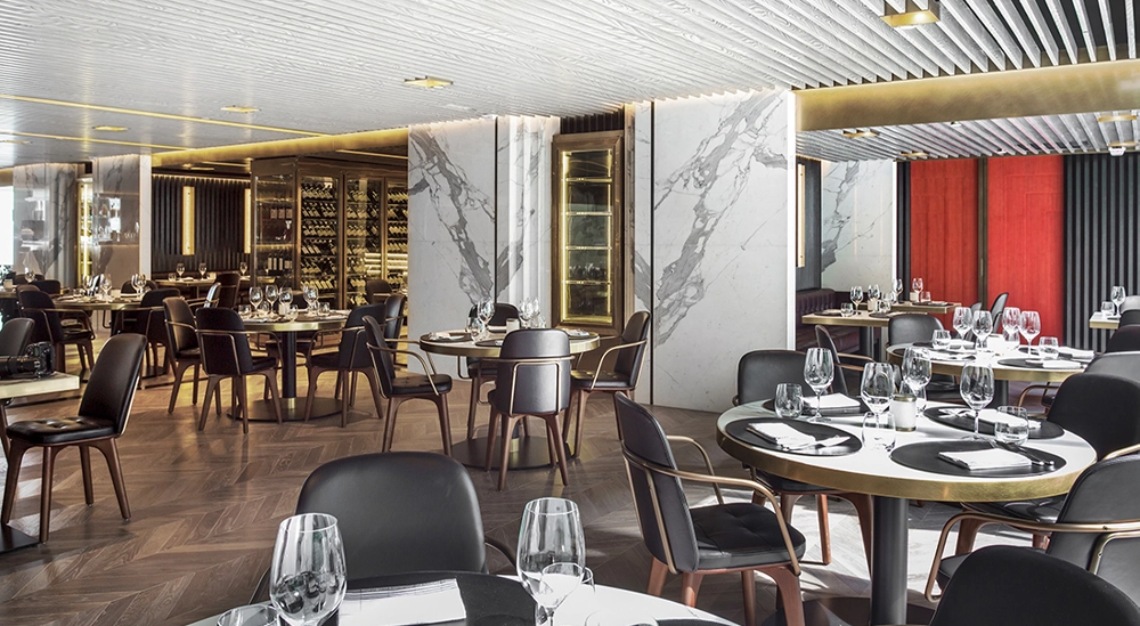 Beefbar, Hong Kong
Monte Carlo-based dining group Beefbar has 45 restaurants worldwide, but somehow their Hong Kong branch is the only one to have ever merited a Michelin star. Diners come for top-class cuts from farms in the US, Australia, Japan, Korea, and more. Their best seller is a ribeye cap, which the kitchen has developed a cooking technique where chefs broil the steak and then chargrill it to ensure that the crust is king. Big spenders hit up the Hyogo Tajima filet from Kobe at a cool US$120 per three ounce.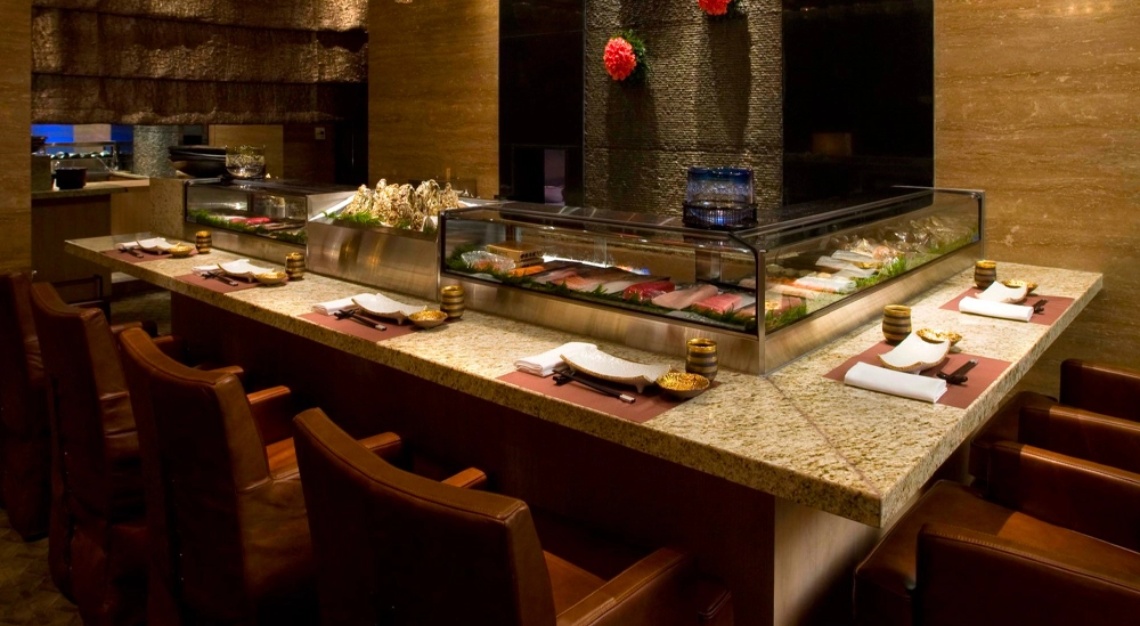 The Kitchen, Macau
Macau is a tiny autonomous region in southern China, a former Portuguese colony sitting close to Hong Kong and known as Asia's Vegas—except that its annual gaming revenue is three times that of Sin City. It means that fine dining for high rollers is everywhere, including the Kitchen at Grand Lisboa Hotel. The establishment has held one star for a decade now, thanks in part to Wagyu from Kagoshima in Japan and Australia, world-class seafood, and a scarcely believable 17,800-label wine list.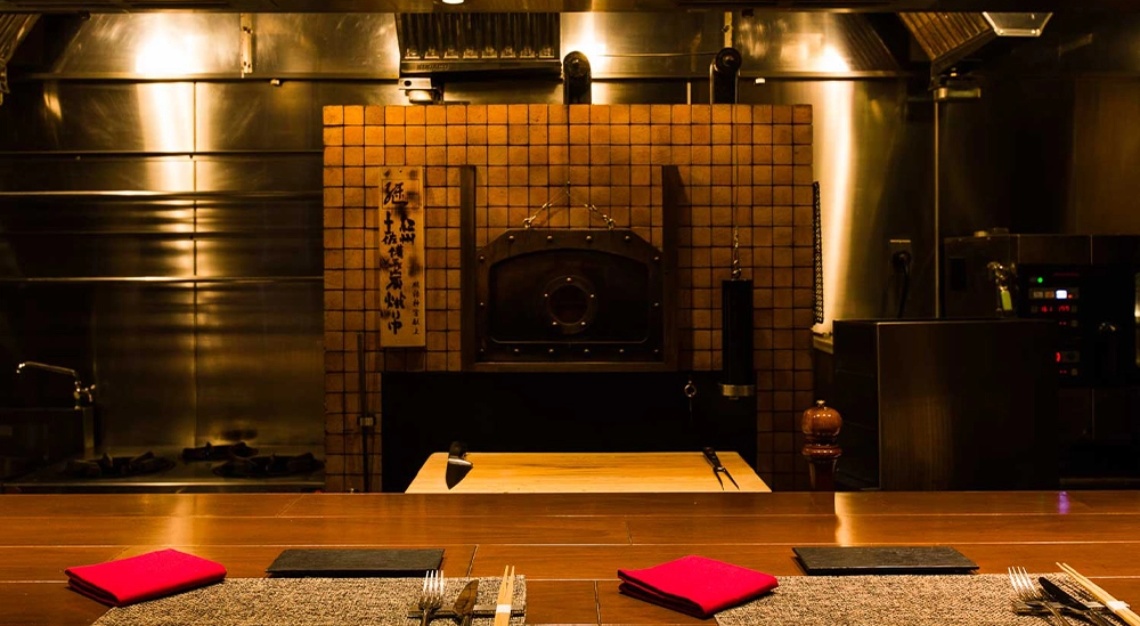 Kitashinchi Fukutatei, Osaka, Japan
In a country where the finest beef has quasi-mythical status, a steakhouse holding a Michelin star shows that you are on another level. Kitashinchi Fukutatei in Osaka is that place. Chef Hiroshi Ukai only uses meat from heifers as he feels their meat is more delicate, and fat has a lower melting point. An epic seven-course menu includes Wagyu consommé, a "kiln-grilled steak" and an exquisite Chateaubriand sandwich.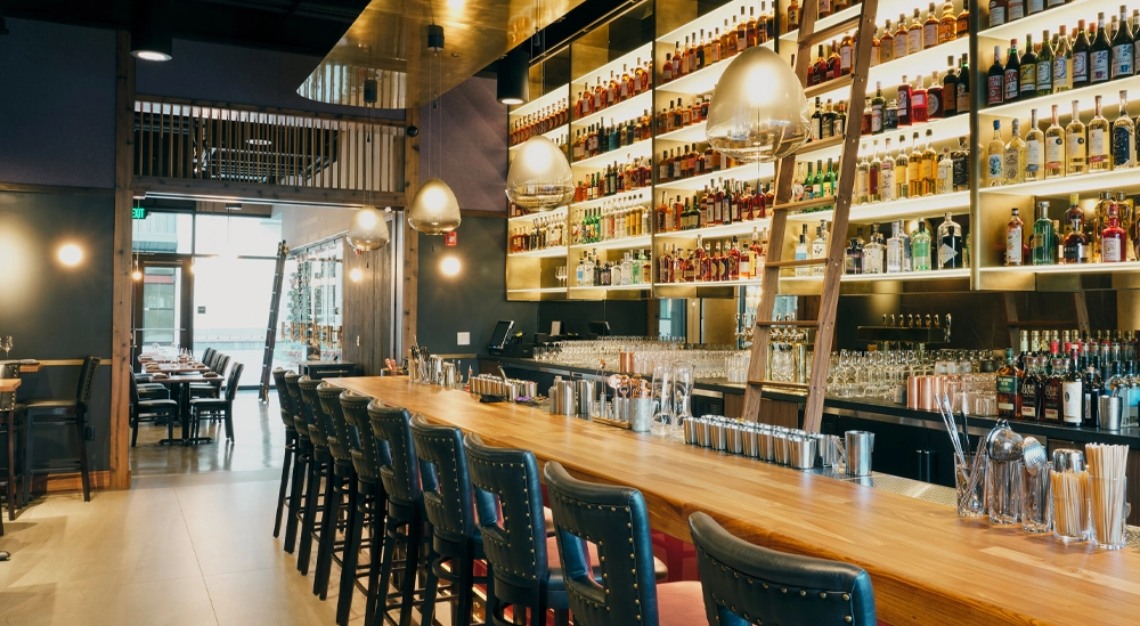 Niku Steakhouse, San Francisco
Japanese Wagyu aficionados know that few spots can match the luxe Niku Steakhouse in San Francisco's Design District. A 16-seat counter lets guests catch executive chef Dustin Falcon—formerly of the French Laundry—work his magic on both a binchotan charcoal and wood-fired yakiniku grills. World-class wagyu comes from Japan, Australia and the US, while a deep wine list features plenty of Napa and Sonoma selection alongside a deep bench of Burgundy and Bordeaux. The carnivorous offerings don't stop with the main course, as a Wagyu fat browning with Wagyu fat caramel graces the dessert menu.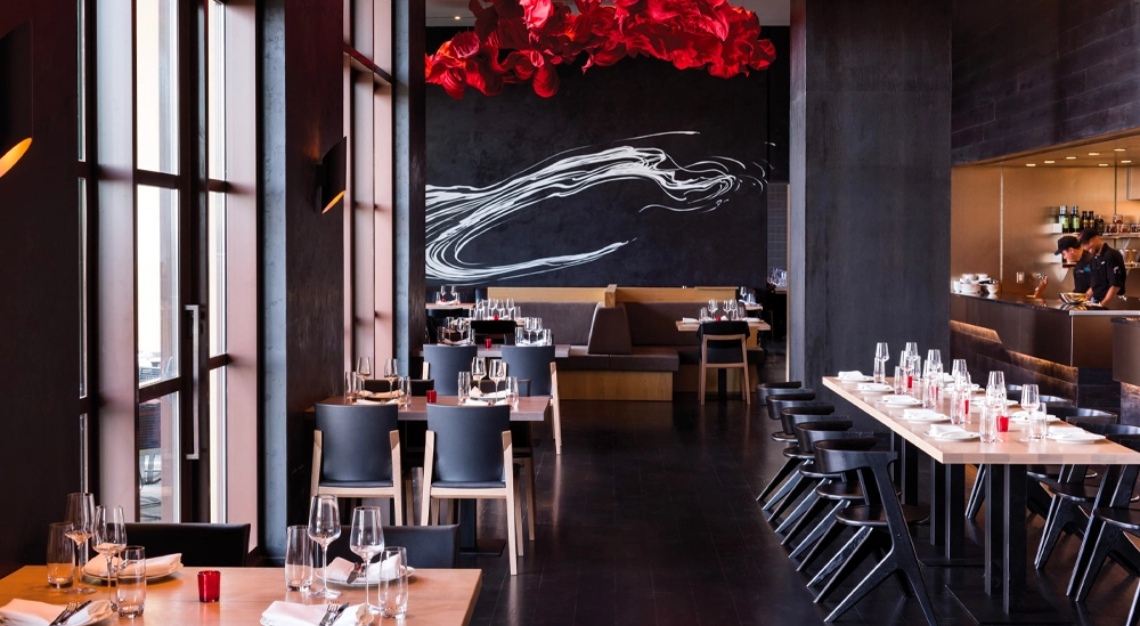 Capa, Orlando
The Four Seasons Orlando is home to Capa up on the 17th floor; so, yes, there are views of Disney World's fireworks show. But chef Malyna Si—the only female chef helming a Michelin-starred restaurant in Florida—does plenty to hold your attention to the table. This Spanish-influenced steakhouse starts diners with an assortment of tapas from croquetas with ham and caramelized onions to classic pan con tomate. Steaks are prepared over a hickory-fired grill with the restaurant's Creekstone porterhouse arriving at the table with Capa steak sauce, salsa verde, and pickled shishitos, while the Platinum X Wagyu short rib from Texas enjoys a Rioja glaze.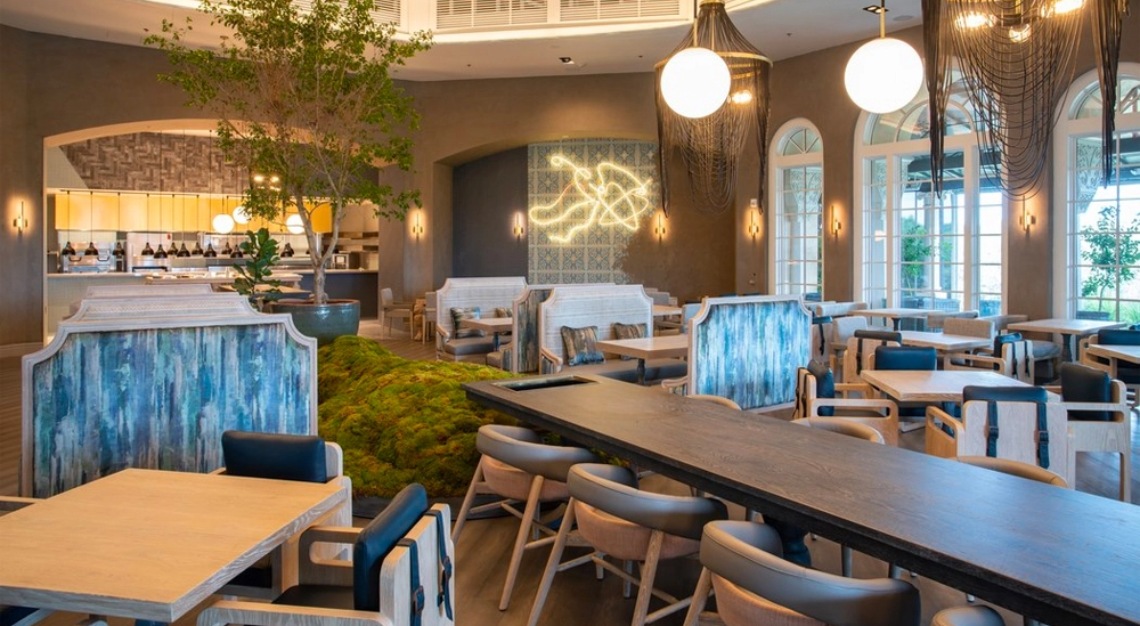 Knife & Spoon, Orlando
John Tesar has led one of Dallas's top steakhouses, Knife, for nearly a decade, and in 2020 the chef headed out east to open a restaurant at the Ritz-Carlton Orlando. His Knife & Spoon drew on his steakhouse hit while also incorporating the seafood influences of his former restaurant Spoon Bar & Kitchen. Just as he does at Knife in Dallas, Tesar is exploring the wonders of ageing in Orlando, letting diners choose among 45-, 60-, 90-, 120-, and 240-day dry-aged cuts. For those looking for more surf than turf, there is whole roasted fish with nuoc cham butter, Maine lobster with gruyere mornay, and plenty of options from the raw bar.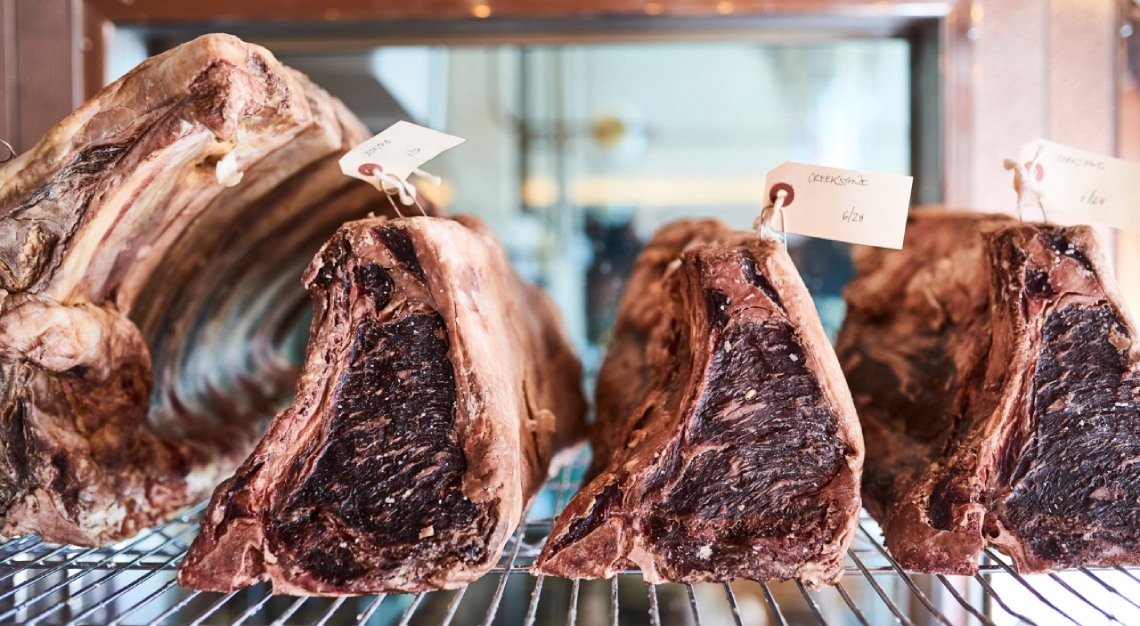 Gwen, Los Angeles
Chef Curtis Stone will admit he was a little taken aback last December at the California guide announcement ceremony. He expected his little jewel box of a tasting menu restaurant in Beverly Hills, Maude, to retain its star. But then he was surprised to also be called up on stage to accept a star for his luxe Hollywood steakhouse and butcher shop Gwen as well. Named for his grandmother, Gwen's menu includes a 42-oz, 80-day Creekstone Farms Tomahawk at $295 that should be ordered alongside some duck fat potatoes, and the butternut squash agnolotti.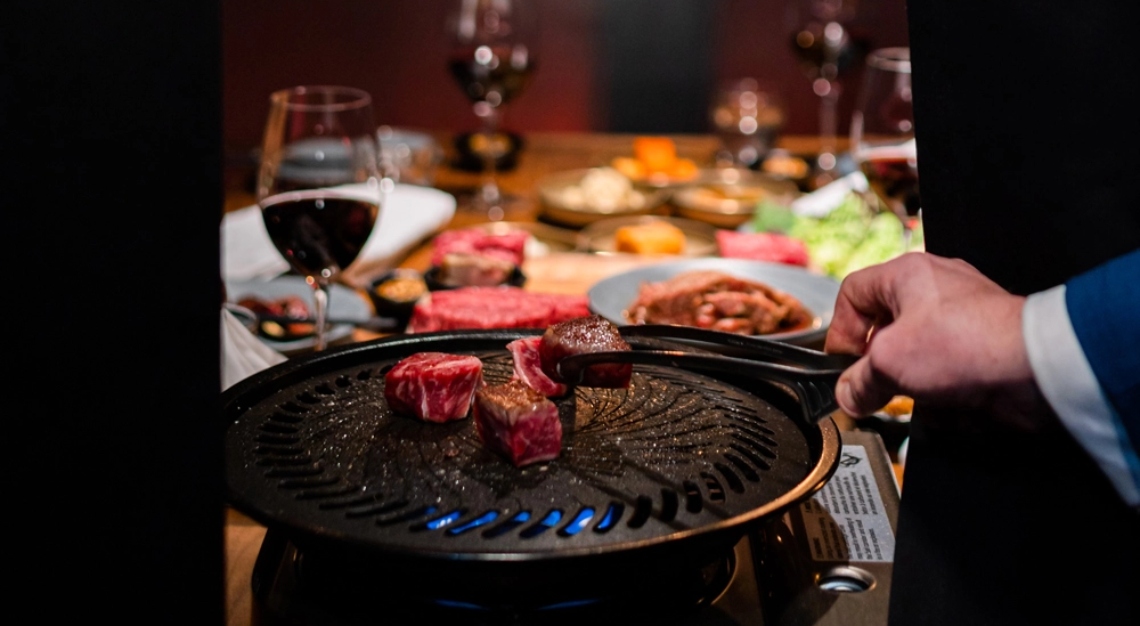 Cote, Miami
We finish as we started with Cote, this time down in Miami's Design District. Unlike the New York flagship, the South Florida outpost is open for lunch with specials geared for the middle of the day. But just as in NYC, proprietor Simon Kim and chef David Shim indulge in the finest beef—American Wagyu, A5 Japanese, and dry-aged USDA Prime—with delicious Korean accompaniments like kimchi Wagyu "paella," fermented soy stew, and house-smoked crispy pork belly. If you're going really big on the night, make sure to indulge in the Grand Plateau seafood tower, and the restaurant's signature Steak and Eggs, where hand-cut filet mignon tartare caviar and toasted milk bread.
This story was first published on Robb Report USA