With Superpop, Italian brand Miniforms turns plastic waste into a series of Terrazzo-fashioned tables and stools
In a world grappling with environmental concerns, sustainable design has taken centre stage. And while many recycle, upcycling is arguably the greater method of eliminating waste. Here, discarded plastics are not reused in their prior function, instead, moulded into new products with fresh purpose—and an artful aesthetic.
The company first sorts scrap polyethylene according to type, before introducing low temperature melting to retain material characteristics where modular components are then reassembled. As a collective of artisans skilled across ceramics, carpentry, glass blowing, and even armchair upholstery, the pieces are largely made by hand though with some help from machinery. This further reduces the environmental impact of the manufacturing process, but they did not just stop there.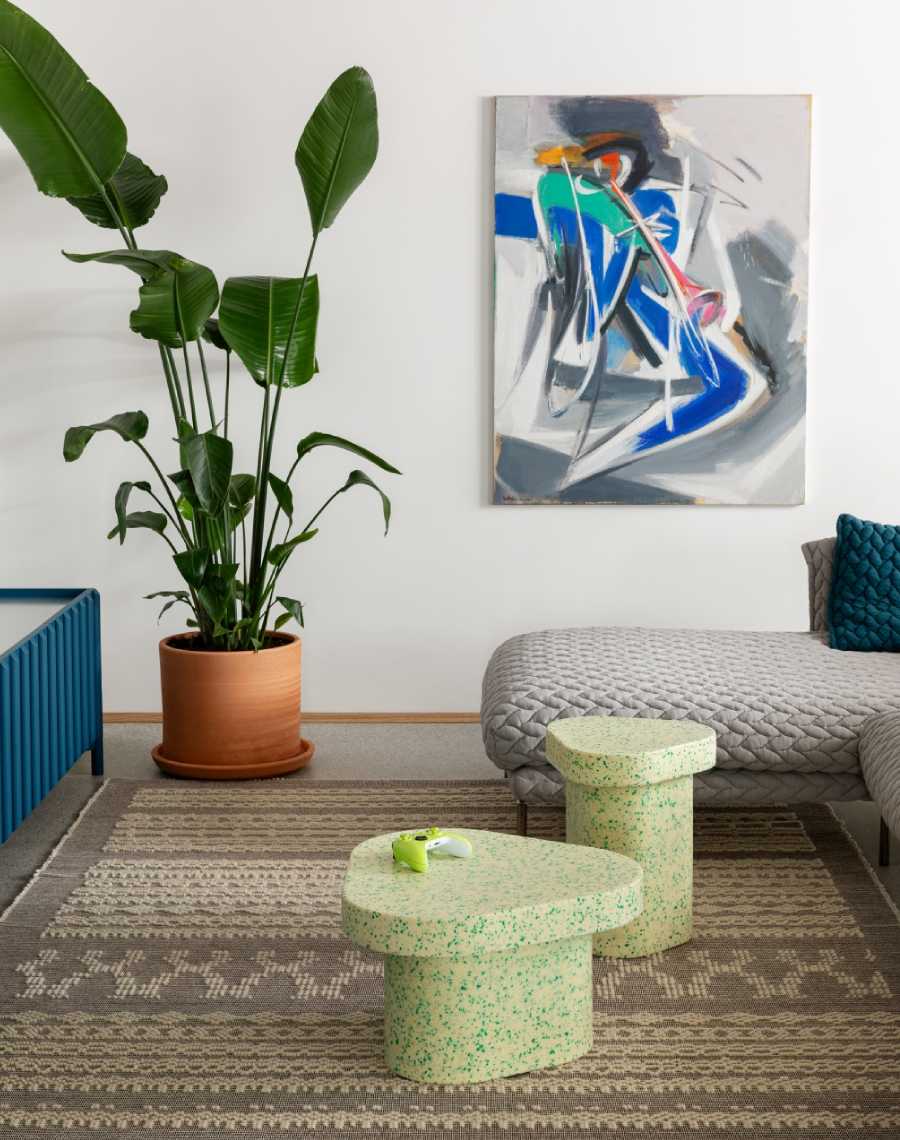 The Superpop series comprises a coffee table, bedside table and stool; available in four vibrant colourways. The undeniably contemporary design seamlessly integrates into various modern interior styles, adding a playful touch to any living space. Lightweight and water-resistant, coupled with a smooth surface and rounded edges, it is art that's functional, and sustainability that is as accessible as it is desirable.
Beyond its aesthetic appeal, the eco-conscious design contributes to a larger conversation about responsible consumption and production. It prompts us to reconsider our relationship with what we use and challenges the conventional approach to furniture design. By embracing the imperfections and nuances of recycled materials, Miniform encourages a shift in mindset towards what we recognise as green design and unlocks the boundless potential of crafted upcycling.