One of the key elements of the modern Japanese kappo restaurant is micro seasonality, and the menu at Esora is clearly an ode to autumn, which chef and owner Shigeru Koizumi shows through a visual feast
Opened two months ago by The Lo & Behold Group, this intimate, 26-seater Japanese restaurant occupies a heritage shophouse and offers modern kappo cuisine – simply defined as "to cut and cook" – that's plated up by chef Koizumi.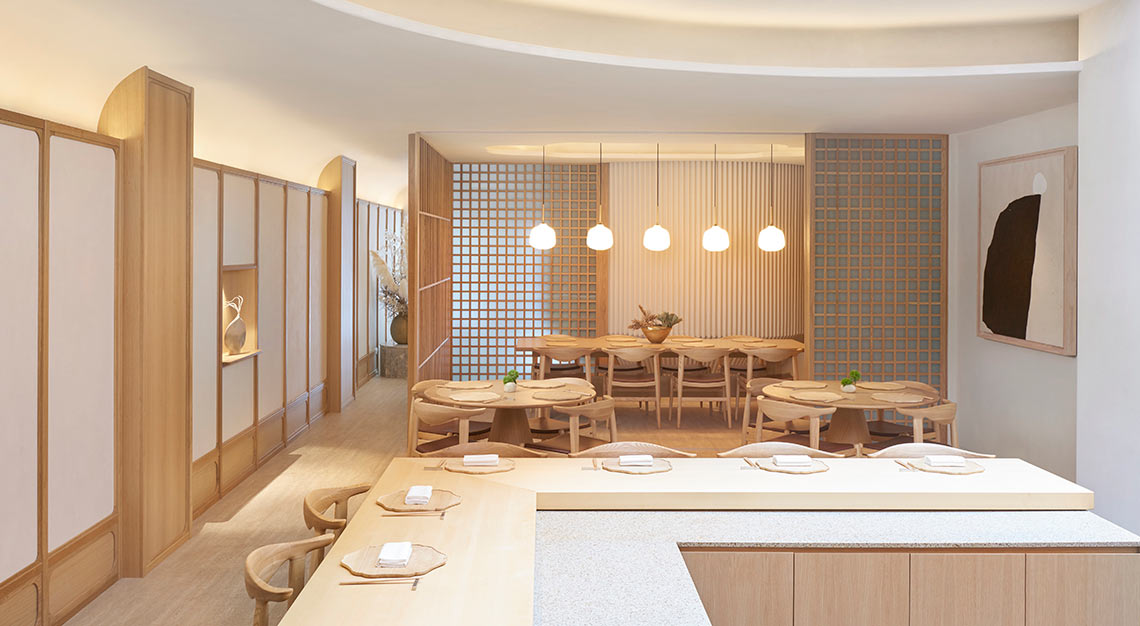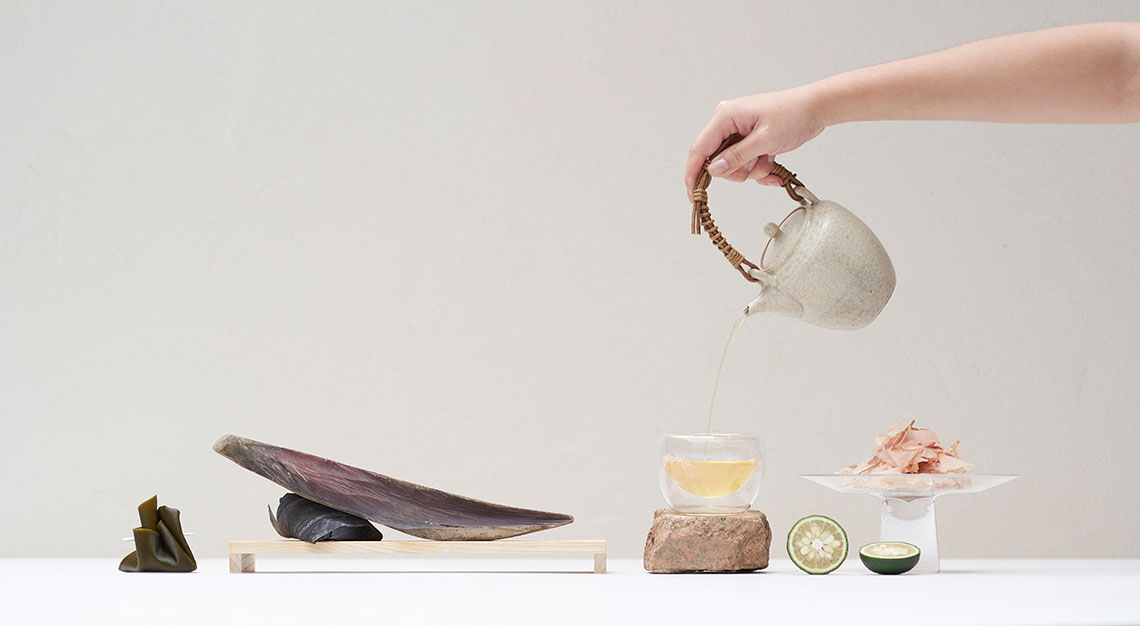 A cup of warm dashi stock is the first thing you're served. Chef Koizumi's dashi boasts katsuboshi (dried, fermented skipjack tuna), bonito, and kombu (edible kelp), which melds beautifully with yuzu zest and sake. We start with Koisumi's modern twist on monaka, a traditional Japanese sweet snack in the form of a light wafer sandwich layered with decadent Maison Mitteault foie gras torchon, jammy figs and crunchy crushed peanuts. However, the addition of shredded kaffir lime and Japanese ginger kept this light and pleasing.
Mirco-seasonality is emphasised in both food plating and use of ingredients. We oohed and ahhed over a sashimi assortment served on a tray decorated beautifully with fresh orange-red maple leaves and flickering lanterns (fashioned from daikon sheets and candlelight) to resemble an autumn woodland forest. The bonito was lightly smoked and delicious; the kampachi lightly spiced with fresh green chillis.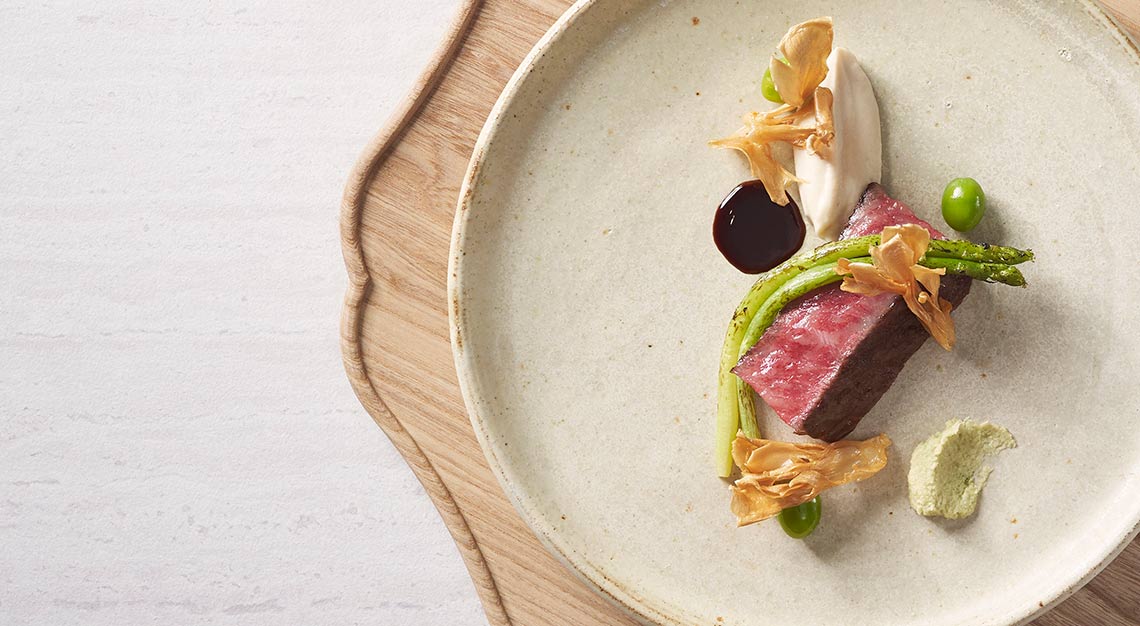 From Koizumi's repertoire, dishes like the kuruma ebi (fresh prawns) wrapped with crunchy noodle-like kataifi pastry or the chawanmushi with hairy crab, are generally perfect in its simplicity and precise execution. The chef's precision and "one-degree" approach to cooking is also evident in my favourite dish of wagyu, sourced from Okaki farm in Shiga prefecture. The beef is cooked in a 62-degree celcius oil bath before hitting the grill for a melt-in-your-mouth texture, a perfect complement to the tart Akazu balsamic vinegar made from aged sake lees and the earthy daikoku shimeji and nameko mushrooms.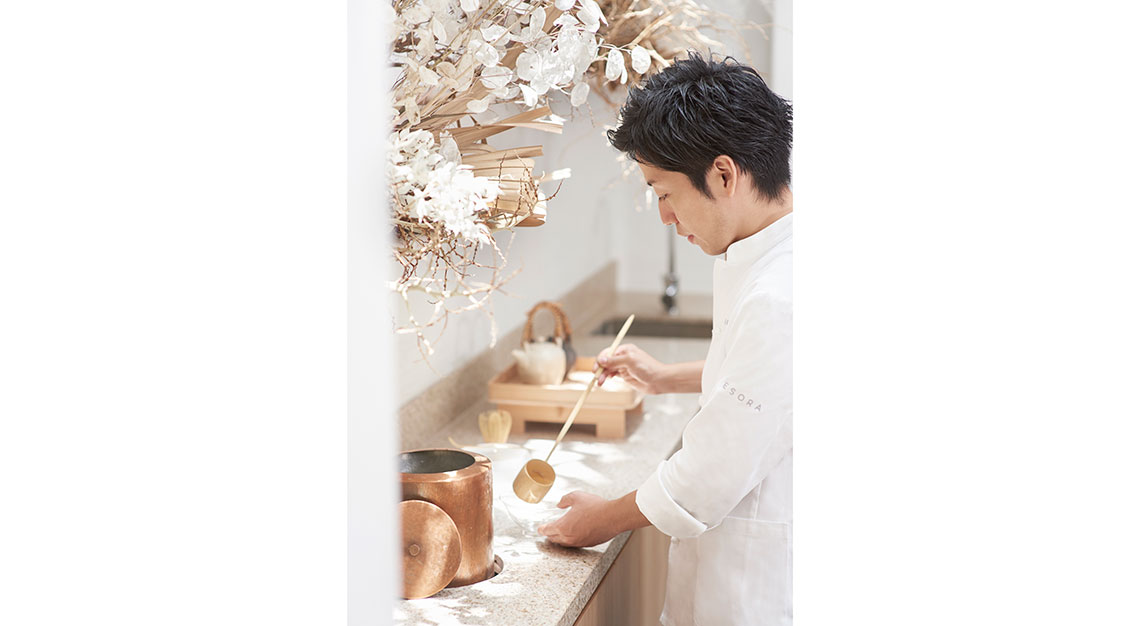 The highlight of the Akamutsu donabe (a hearty claypot rice) is the ikura (salmon roe). Chef Koizumi uncovered a dish of gleaming salmon roe pearls and spooned it onto the rice while explaining that ikura is only in season two months in a year – September and October. When they are at the peak like they are now, the salty umami burst of flavour is incomparable.
Dessert is a fanfare at Esora. Think jellied pearls of Delaware grapes with Kyoho grape sorbet; then a very generous shaving of Alba white truffles over white truffle ice cream that hits your nose with its strong, sexy perfume. By this time, we felt too full to eat another bite but the kitschy display of wagashi (Japanese petit fours) beckoned with melon ice cream mochi and cotton candy wisps with crackling pop rocks, which we enjoyed the most because it brought back memories of childhood days.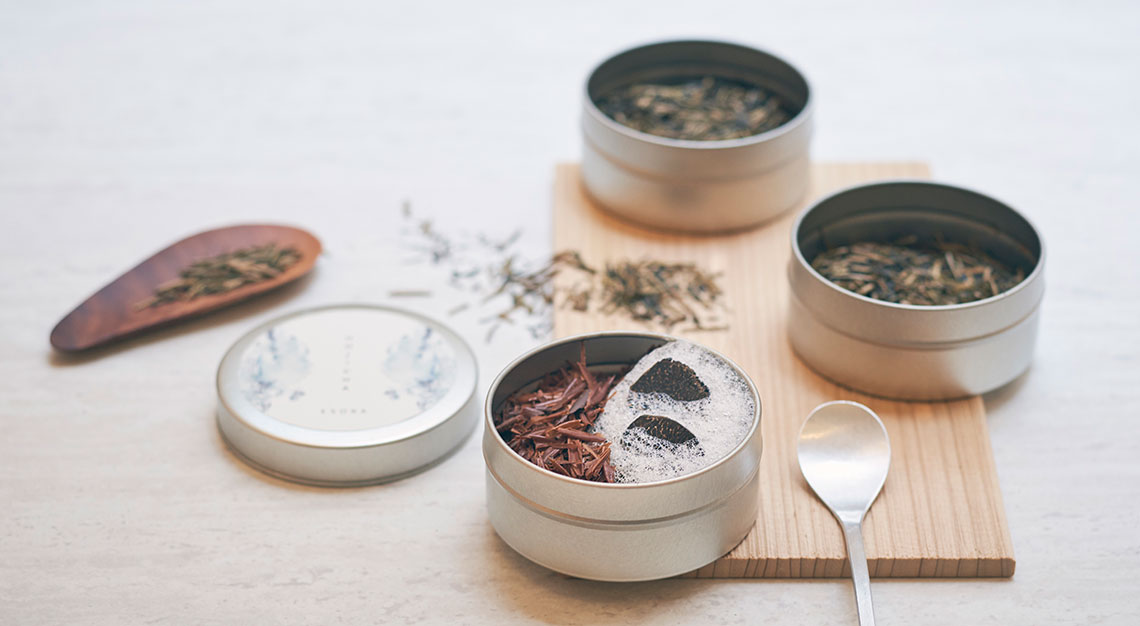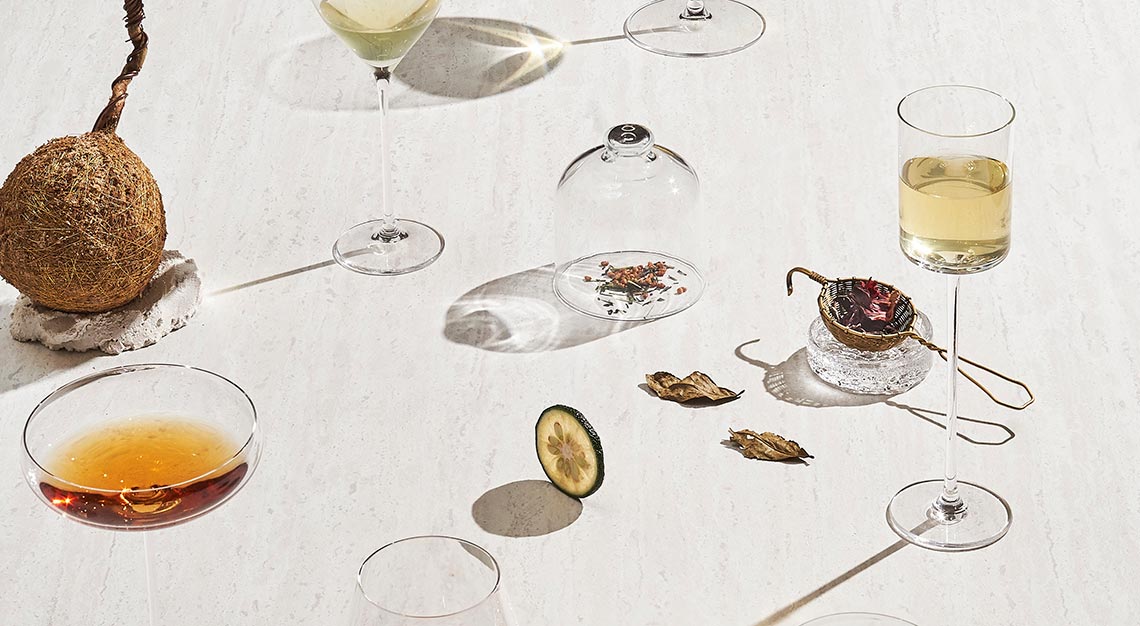 The true triumph of the meal lies in the tea pairing. Here, tea is elevated to an art form, brewed to perfect temperatures and served in the thinnest, most delicate stemware and champagne coupes. One unforgettable brew is the smoky Iribancha Hojicha, its roasted notes, together with a warm touch of cinnamon, brings to mind the scent of a campfire.
The seven-course and nine-course seasonal menus are priced at $198++ and $258++ respectively. A nine-course Chef's Menu is also available at $308++.
Tea pairings are priced at $38++ and $48++ for the seven-course and nine-course menus respectively.
Esora
15 Mohamed Sultan Road
Singapore 238964
Tel: +65 6365 1266