Racines' refreshed evening menu packs a hefty punch, offering a well-balanced mix of French and Chinese cuisines
If you are visiting Singapore for business and planning to stay in Tanjong Pagar, chances are you'd be recommended Sofitel Singapore City Centre as a choice of accommodation. Not only does the hotel offer direct train access, but is adequately equipped with facilities and services to cater to those who wish to keep fit even when traveling for work. When a good, well-deserved meal beckons at the end of a hectic day, look no further than the hotel's own restaurant, Racines, which has recently added new additions to its Chinese and French menus.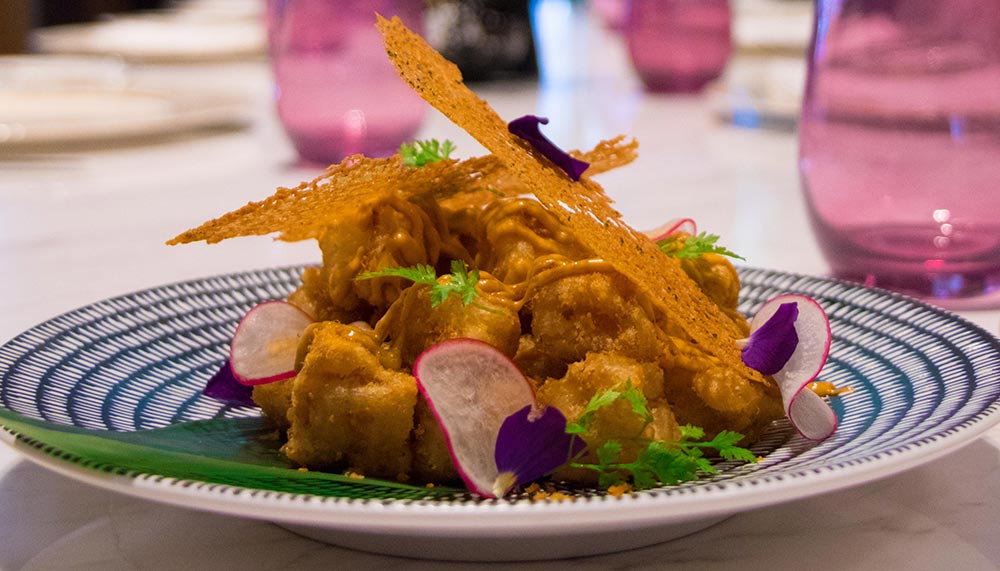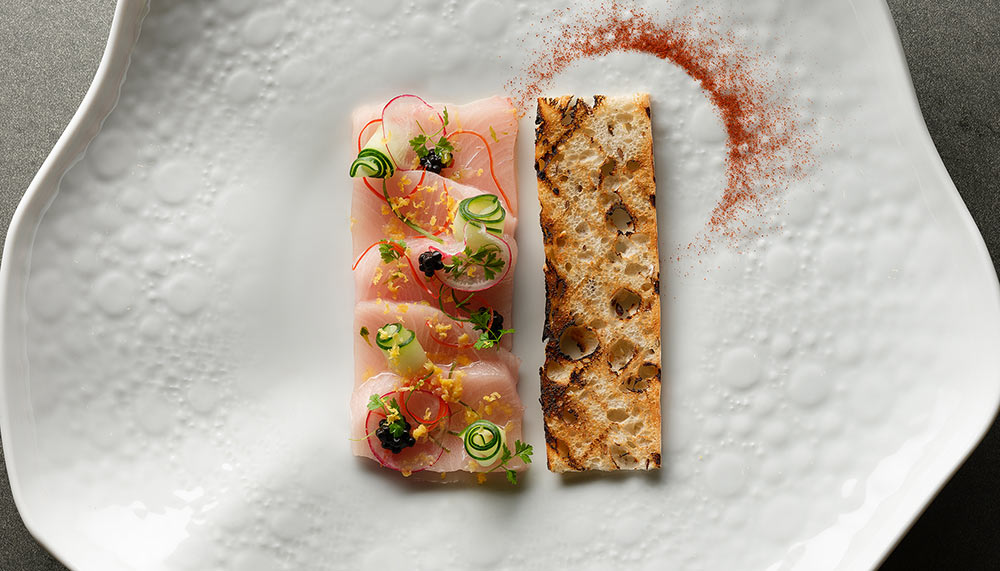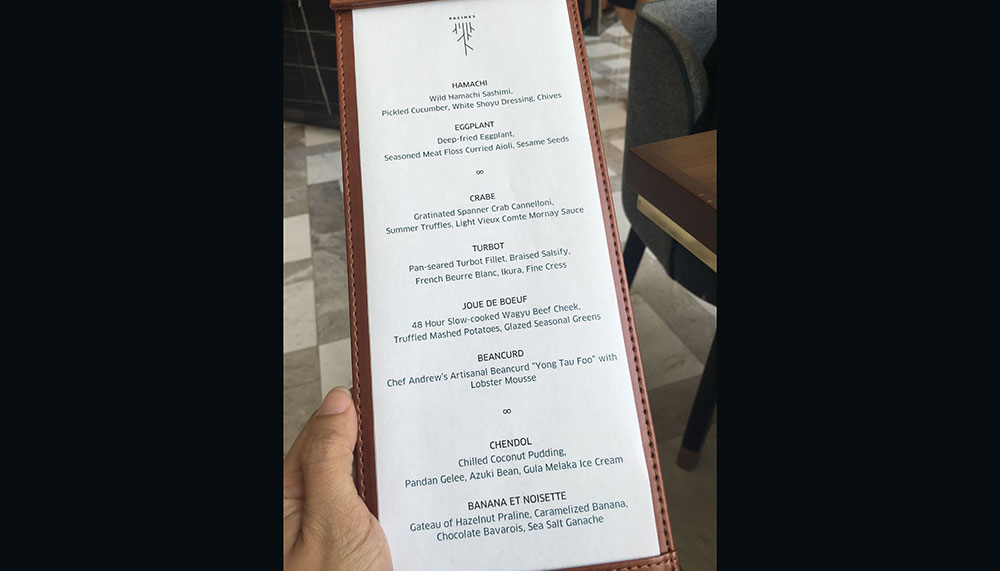 The list of entrees feature two new savoury additions: Deep-Fried Eggplant and Wild Hamachi Sashimi. The former is coated with curry aioli and topped with chicken floss and curried aioli sesame seeds, teasing my taste buds with just the right amount of spice. Not much of a curry fan? The sweet, succulent flesh of yellowtail sashimi paired with tangy shoyu and chives will do an equally brilliant job in whetting your appetite too.
When it comes to mains, the Gratinated Spanner Crab Canneloni is one I enjoyed the most, for two reasons. The slight nutty flavour of the comte cheese took the backseat and allowed the sweetness of the Australian crab meat to shine through. Then, the cannelloni was cooked al dante, retaining its chewy texture, and perfectly enveloping the morsels of crab.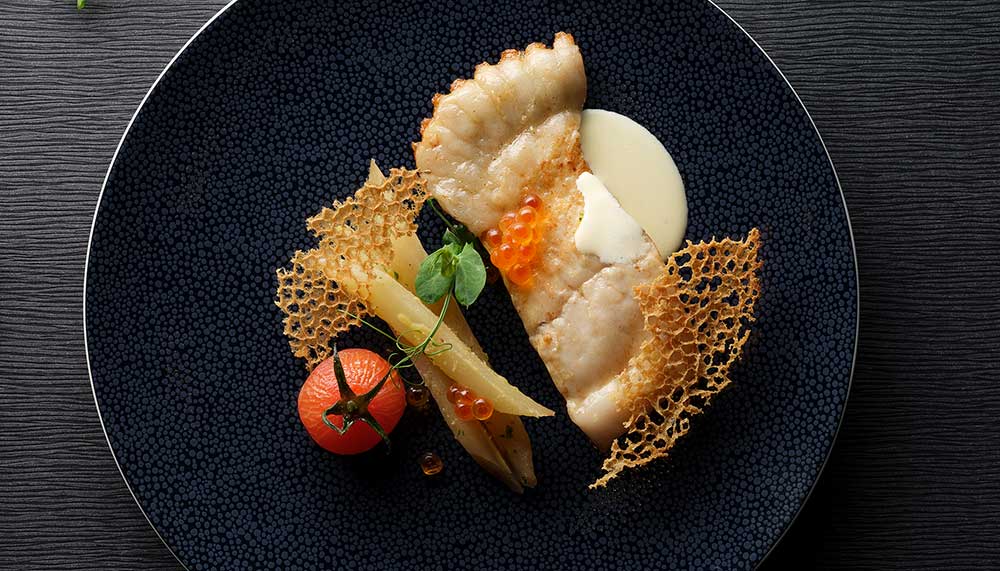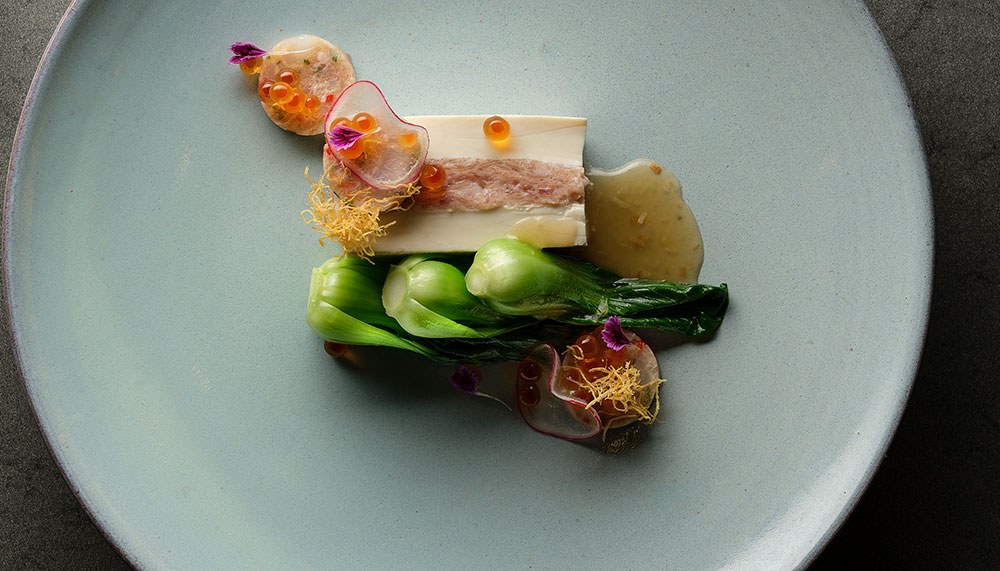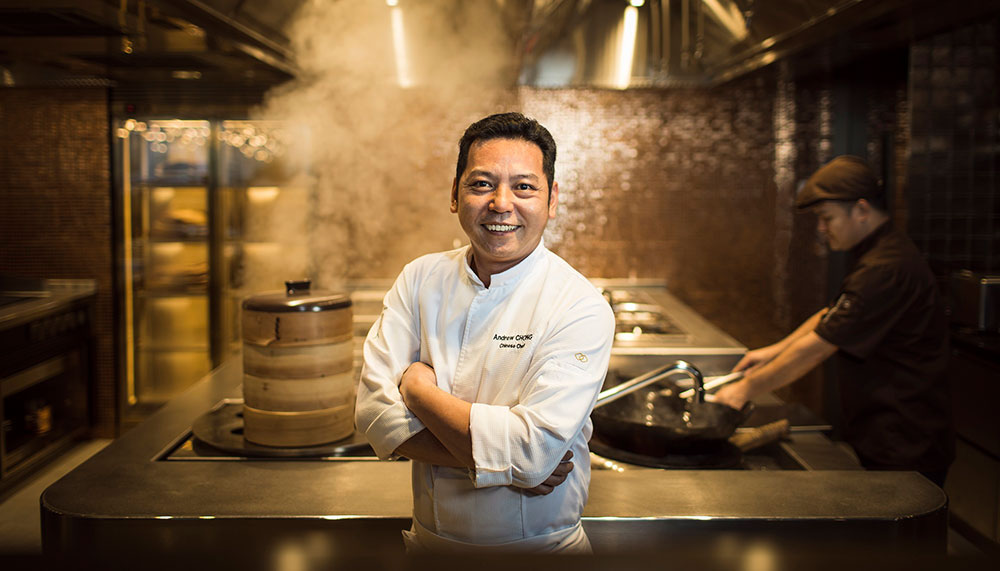 Unfortunately, the Pan-seared Turbot Filet, which I had high hopes for, was pretty disappointing. The fish was fresh, but the dish on the whole was rather bland. Even the braised salsify wasn't much of a saving grace.
Chef Andrew Chong's rendition of Yong Tau Foo will leave you perplexed, but for positive reasons. You won't find the typical ingredients usually expected. Instead, you'll be treated to tofu topped with lobster mousse that's paired with baby bok choy and salmon roe. The tofu and mousse seem like a light combination, but packs a flavourful punch when devoured together with the juicy salmon roe. On the contrary, the baby bak choy was middling, but did the job in adding some life to the bare-looking dish with its rich hues of green.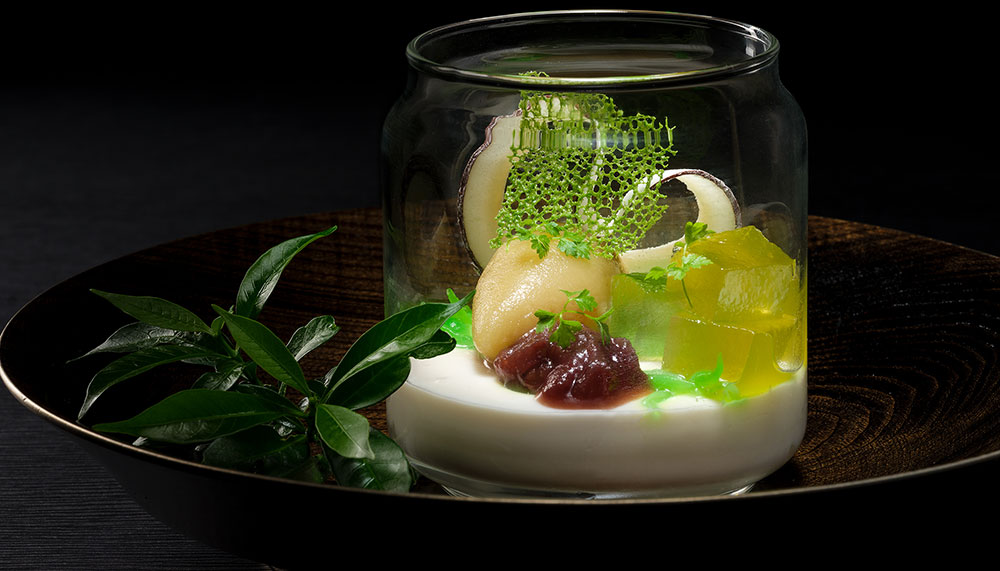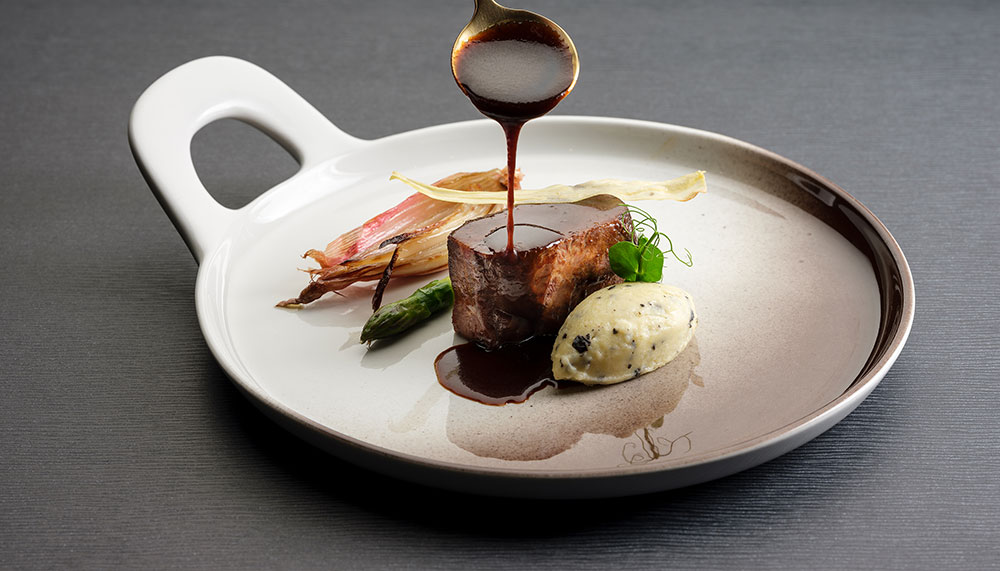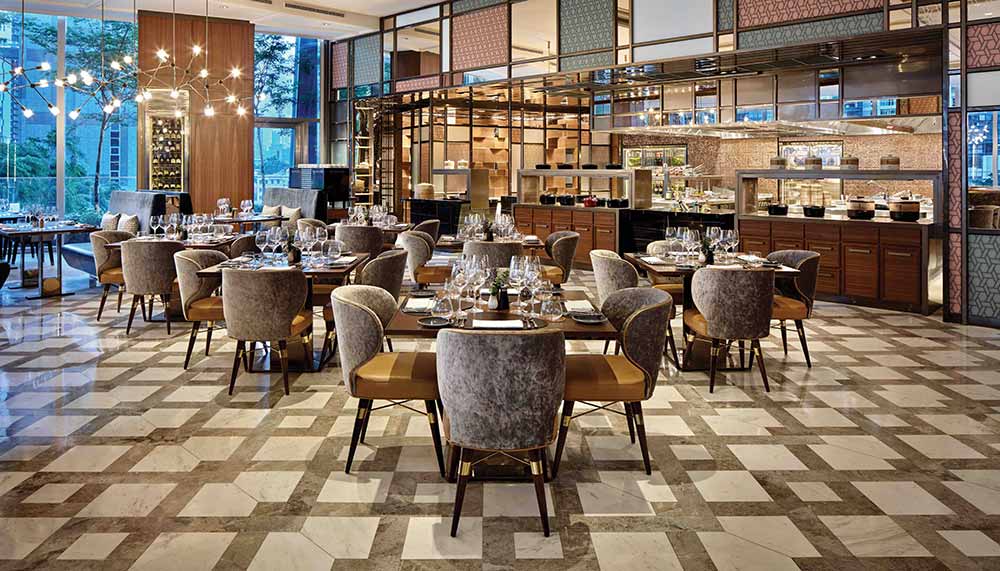 If gimmicky renditions of local desserts thrill you, opt for chef Sam Leong's deconstructed version of Chendol. Here, coconut is presented in three forms – jus, puree and milk – and served alongside Japanese konnyaku, pandan chendol and gula melaka ice cream. While the ice cream was a reinvigorating palate-cleanser, Leong's 'deconstruction' style didn't play well with me – I'd receive a lot more gratification from an original bowl of good ol' chendol.
Banana Et Noisette on the other hand, was a welcome end to the meal. The chocolate dessert combines hazelnut praline gateau and caramelised banana chocolate bavarois with a sea salt ganache. While it is a slightly heavy end to the meal, you know what they say about having a separate stomach for dessert.
I walk out of Racines – generally contented – feeling like I've just embarked on a heavy culinary journey that treats me to both French and Chinese fare in just one setting. Several elements of the new dishes should certainly be revisited by the chefs, but the restaurant's diverse gastronomical offerings serve as an excuse for new customers like me to make a return trip.
Racines
Level 5
Sofitel Singapore City Centre
9 Wallich Street
Singapore 078885
Tel: +65 6428 5000