slabs of juicy Steaks done right. Oh, and classics like Wedge Salad and Key Lime Pie were well wrought, too
Just so we're clear, Wolfgang's Steakhouse is in no way related to Wolfgang Puck of CUT and Spago (at Marina Bay Sands) fame. Wolfgang's Steakhouse is owned by Wolfgang Zwiener, who opened his first restaurant in New York City in 2004.
Zwiener now presides over an empire of 19 restaurants worldwide. The chain's Singapore chapter opened late last year in the InterContinental Singapore Robertson Quay, its location providing views over the Singapore River.
The chain is famed for its prime USDA Black Angus beef, which is dry-aged onsite for 28 days. This technique, in which the meat undergoes a natural tenderising process in a temperature- and humidity-controlled environment, yields a rich umami flavour.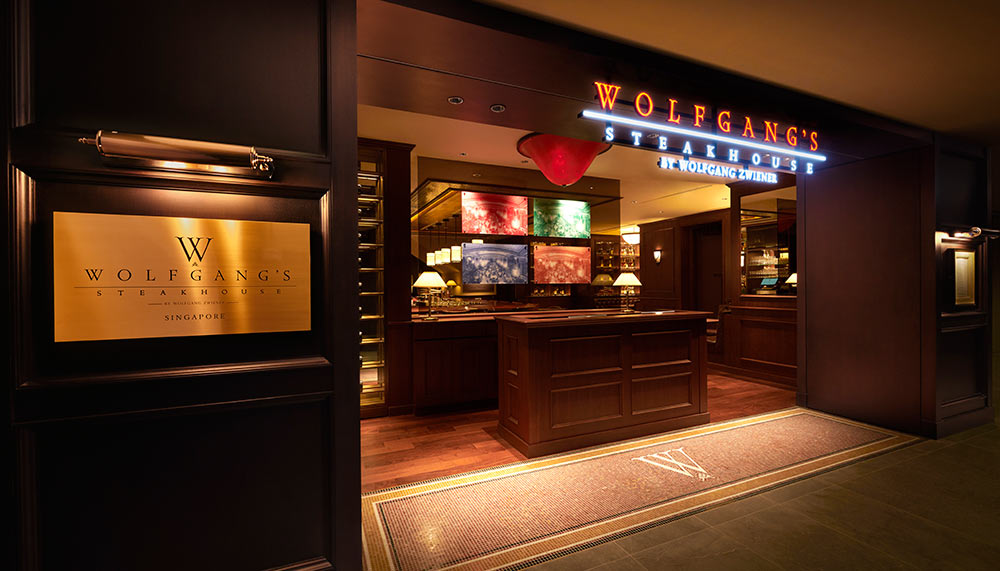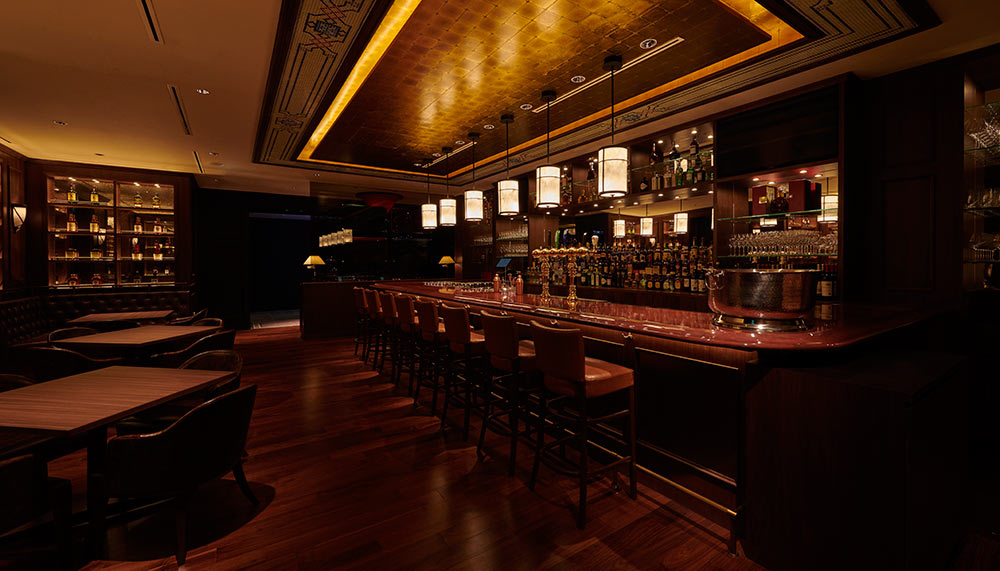 For steak lovers, dry-aging takes the beef to a whole nother level.
We certainly weren't disappointed during a recent visit.
The smart interiors set the tone for our meal, with wood panelled walls, chandeliers, leather seating and spiffy white tablecloths. Classic New York steakhouse meets gent's club.
Indeed, most tables were occupied by men: power lunchers, wheelers and dealers, movers and shakers.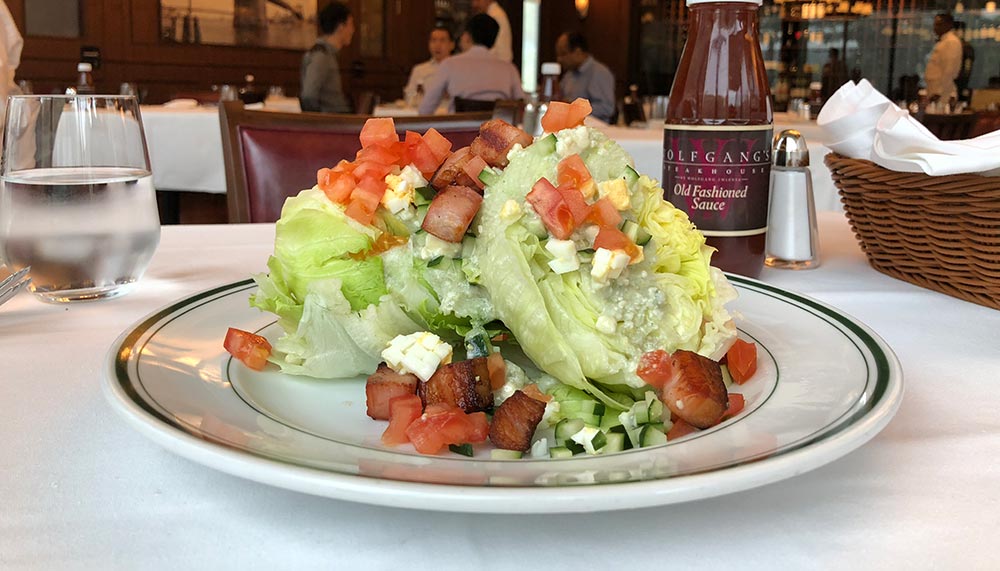 Aiming to balance out the incoming influx of protein, we started off with a classic Wedge Salad, a voluminous heap of iceberg lettuce. Topped with thick-cut bacon cubes, it was dressed in a light but pungent blue cheese vinaigrette.
And oh, that dressing. Vinaigrette is a notoriously tough act to balance, always ending up too biting or too oily. Ditto for blue cheese dressing – some places overdo the blue cheese, which gets overwhelming and cloying real quick. Wolfgang's, however, does it perfectly, the tangy vinegar balancing the richness of the blue cheese, setting the stage for the main event.
The restaurant proffers four cuts of steak: filet mignon, porterhouse, ribeye and sirloin. Our friendly server Nickson advised us against getting the porterhouse – the house's bestseller – on account of its massive portion. At a whopping 900g, we took his advice and did not regret our decision.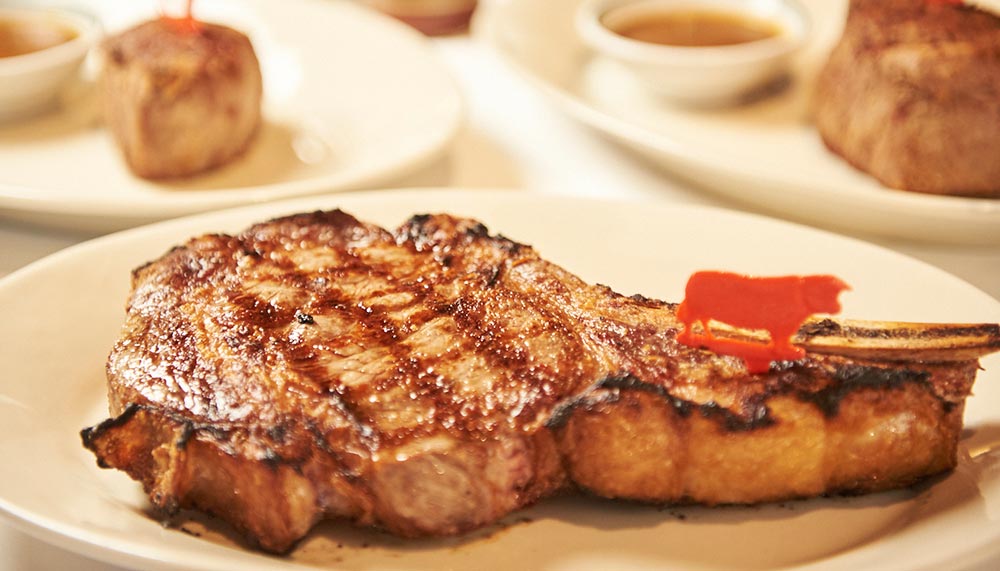 We opted for the ribeye (bone-in) instead. The slab of meat, between 600 and 700g, was just enough to satiate our bellies.
We ordered it medium-rare, as is right and proper, though surprisingly (apart from the edges), it looked more like it was done medium, with the meat browned almost all the way through.
Not the best first impression, but even more surprisingly still, there was no hint of it being overdone. We'd go so far as to say it's one of the best cuts of steak we've had in a long while. It flirts with perfection, even.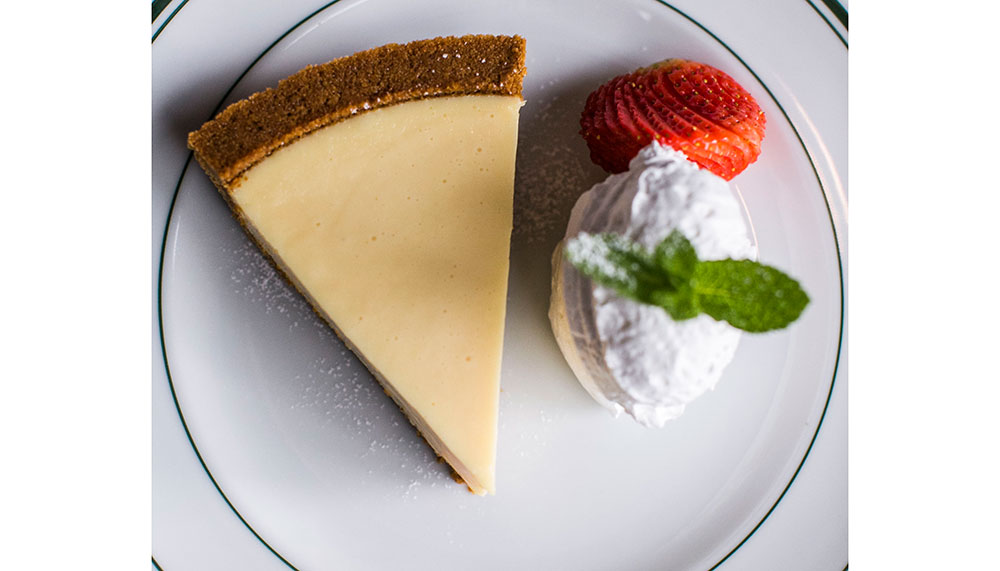 Accompanying our meal was a Napa Valley Pinot Noir. Young, with an explosion of berries at the fore, it segued into a pronounced minerality. We found it to be slightly abrasive, deciding it was better paired with the steak than relished on its own, the tannins cutting the oily mouthfeel produced by the steak.
To finish, we opted for a key lime pie. Fair warning: if you don't have a sweet tooth, you'd best stay away, because Wolfgang's does its key lime pie sweet. And we do mean really sweet; Filipino Leche Flan sweet.
While we'd have liked to get more bite from the limes than zest, it was a sweet ending to what was undoubtedly a pretty sweet lunch.
Wolfgang's Steakhouse
#02-01
InterContinental Singapore Robertson Quay
1 Nanson Road
Singapore 238909