Robb Report Singapore's raving reporter 
Andrew Leci dissects what it takes for a restaurant like Botany to truly succeed
What's the definition of a good restaurant? According to industry insiders, it's one that stays open for more than a year. Such is the level of competition and the attendant rate of failure. We now 'eat out' more and more – it's always a pleasure to be waited on, fed, and then not have to do any of the washing up afterwards – and we're prepared to pay for the experience, so more and more restaurants have sprung up to meet demand. Because of the plethora of dining establishment choices, consumers have become more discerning and less tolerant of mediocrity.
We have so many options, and we're fickle by nature. One bad meal and we're unlikely to darken the doors of that particular establishment ever again. There are several reasons why restaurants do not succeed, and a main one is the motivation for starting one in the first place. I can't count the number of times I have been at dinner parties where a satisfied guest has said to the host, "Your food is excellent. You really should open a restaurant."
It's a compliment, obviously, and innocuous enough, but once such seeds are sown, the earworm can take up residence, settle in, and start piquing the imagination. When self-regard gets stimulated among foodies, vanity projects can result, and in the restaurant industry, they are nearly always fatal.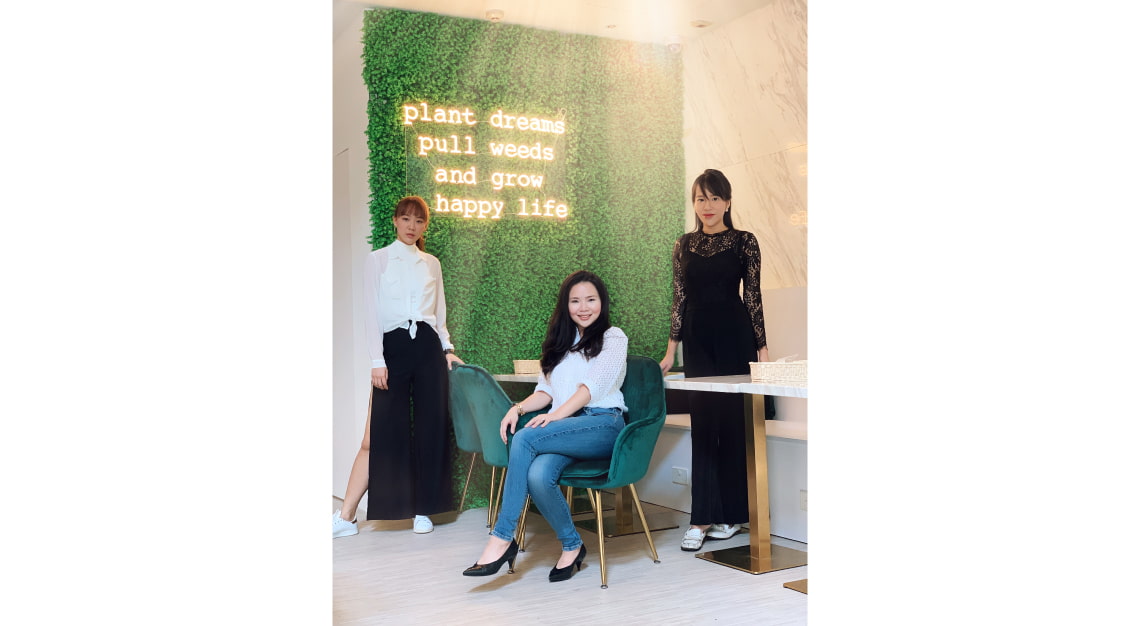 When sampling the menu in an already soft-opened bijou eatery at Robertson Quay, and upon hearing that 80 per cent of the items were "original recipes…made at home" by the co-owner, my nostrils flared like a mildly-enraged bull and my "I think I've heard this somewhere before" gland started pulsing like a radioactive legume.
But, guess what? Once you cut through the homespun, organic, new-age wisdom and cottage industry hype, Botany serves up some redoubtably good dishes in an atmosphere that is relaxed, convivial and not without charm. The ownership sounds dynastic, with Cassandra Tan – she of the original, homemade-with-love recipes – joining actress Julie Tan (her cousin) and her business partner Serene Tan, in an enterprise that has a very decent chance of success, simply because the food is pretty good.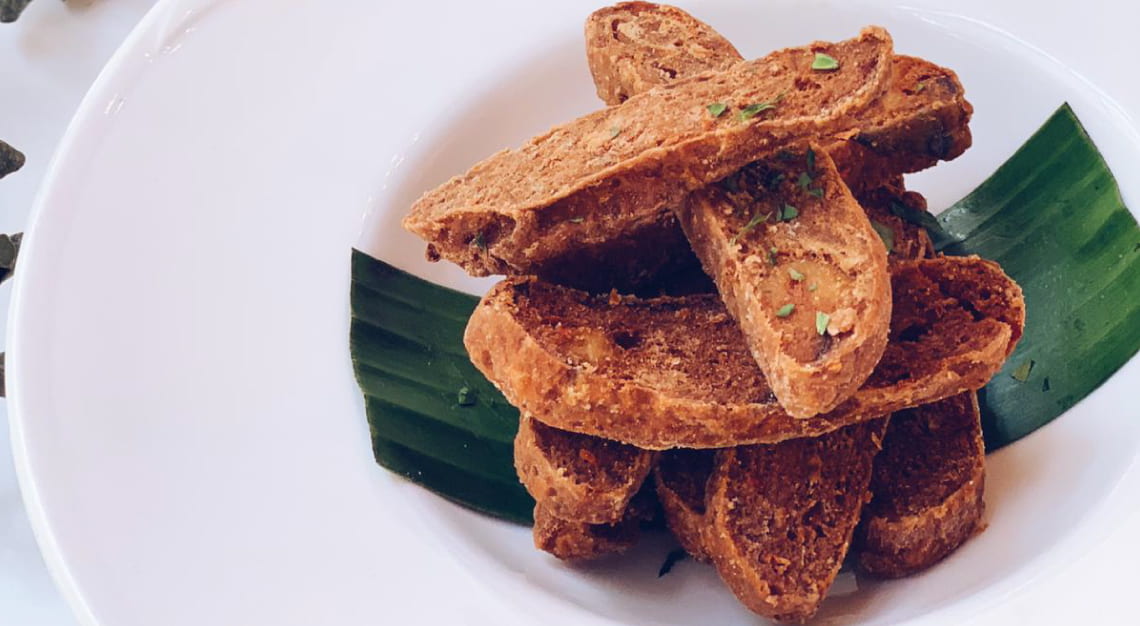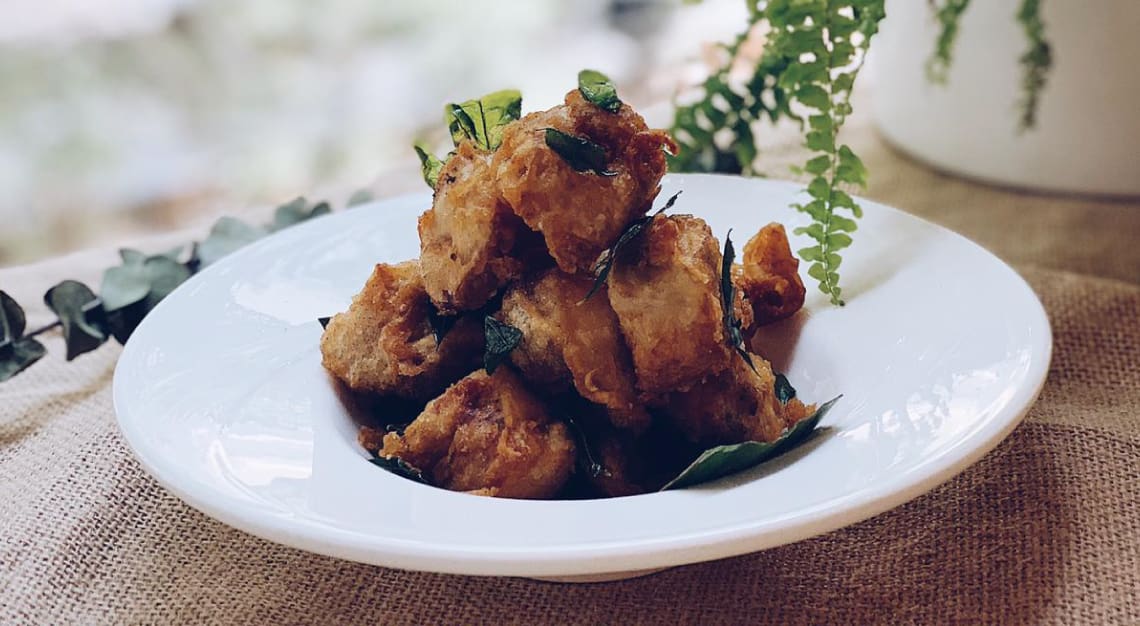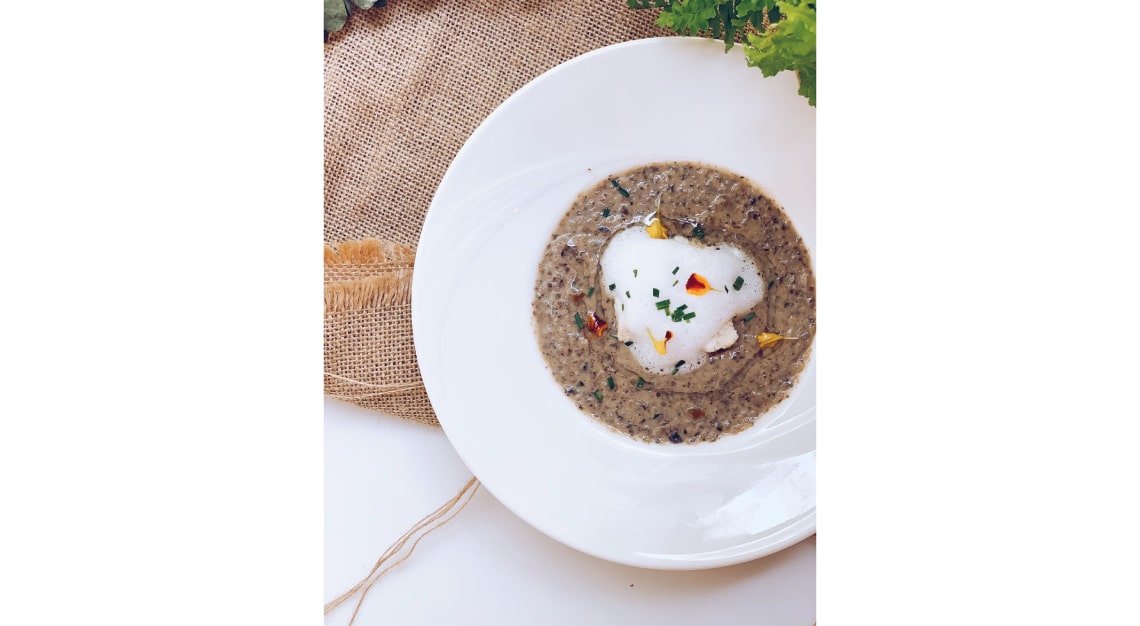 The Otah Chips are well worth a try as an appetiser. They look like a snack, but the mackerel, turmeric, onions and garlic that go toe to toe with the chili make for an interesting skirmish on the palate. You'll get a big chili hit at first, but the spice recedes like a gently ebbing tide and actually enhances taste bud receptivity for subsequent offerings rather than dulling it – while the Cappucino Mushroom Soup is rich, dense and every fungi-lovers' dream; although it could just as easily do without the truffle oil. The same could be said, unfortunately, of a lot of dishes on menus these days. Truffle oil has become ubiquitous, sadly, and a refuge for chefs who feel insecure about their compositions. Truffle oil is to the 2010s what quiche was to the 1980s, and what pesto was to the 90s. If you don't believe me, ask a medium to ask Nora Ephron, but I digress…
The Taiwanese Chicken Bites are pleasant enough, but a little obvious with the suffusion of brown sugar – raw, naturally – the sugar not the chicken. The 'big guns' are mostly good too, with the 'Impossible™ Mapo Tofu Bowl' being standout. It's gluey, rich and as savoury as anyone would expect a plant-based meat substitute to be, and the fact that the diner will not be directly contributing to the methane emissions from cows makes it taste a whole lot better. The sous vide egg is magnificently complementary.
Speaking of cows, the Australian Grass-fed Ribeye is very good – served 'tagliata' style, it is seasoned judiciously, and the Butter Mash is a pleasing bedfellow. Although I didn't get to try the Pan-seared Barramundi, I'm led to believe that it will soon become a legend in its own lunchtime.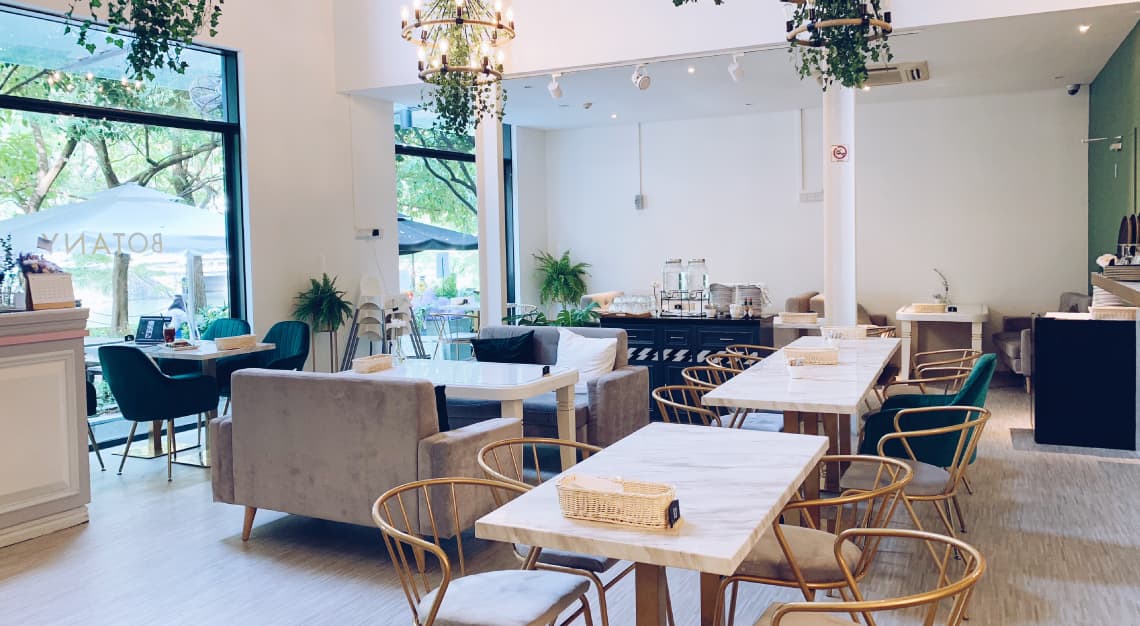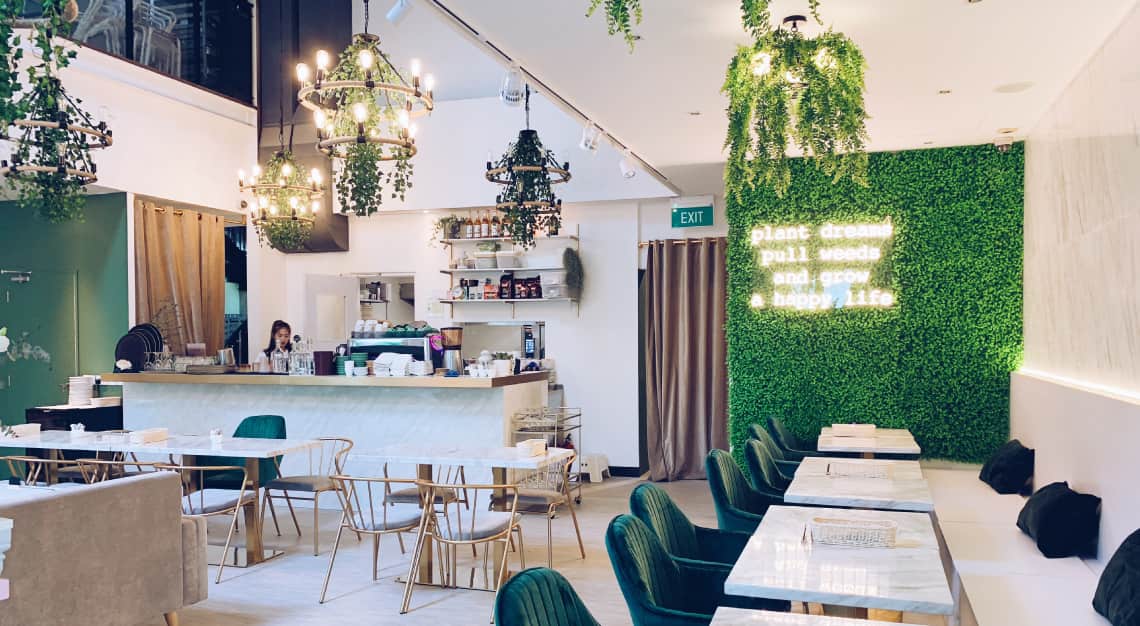 I'd rather not write about the decor; however aesthetically acceptable it may be. Designed along the lines of Cassandra's own residence, it's light, bright and suffused with pastels, and most people will have a view of the light brown sauce that masquerades as the Singapore river from within and without the restaurant. It's comfortable, and it's relaxed – a little self-effacingly pretentious, perhaps, but that shouldn't matter a jot. No one goes to an eatery solely for the appearance. Do they?
Botany has worked hard, I feel, on establishing the right 'price point', and in this they have succeeded. It's not cheap, but it's not as expensive as other restaurants in the vicinity – a conscious and, in my opinion, well-thought-out strategy. The wines are also competitively priced, and the list is amuse-bouche small and delightful for that – the organic Montepulciano is very nearly sumptuous.
Robertson Quay is swimming in restaurants, and many of them are not particularly good. Despite the 'we love vegans', 'soulful', 'reinvigorating', 'no preservatives or MSG' verbiage, Botany serves good, invariably tasty food, and it's a cool, restful place to hang out.
I recommend this restaurant; contingent on a consistency of dish execution that I believe the establishment has the resources to provide. This quasi-vanity project could and should be a (rare) success. I will book a table for two years hence, and see what transpires, but I'll definitely be popping in beforehand.