Presenting you only the best places in Singapore to do lunch in style
You can have Champagne brunches and dim sum buffets on weekends, but why wait when you can pig out at noon on a weekday? The food coma that follows may not be that desirable, but hey, everything comes with a price, right? So if you're undeterred and in need of a place to impress the boss, client or your stomach, you're definitely in the right place. Here are the city's best places for lunch.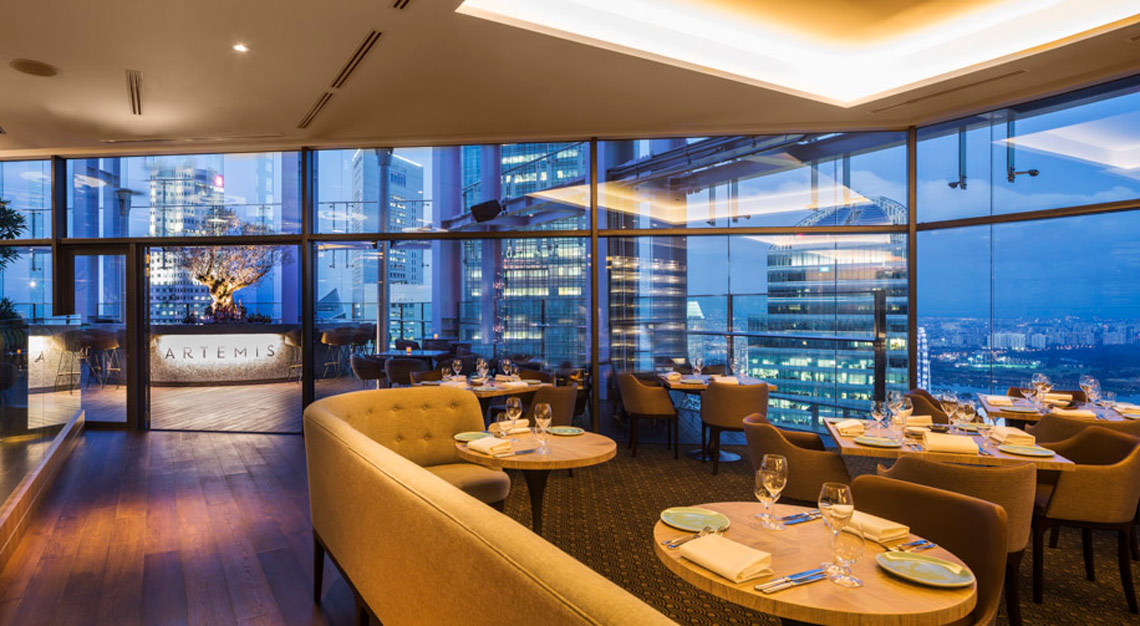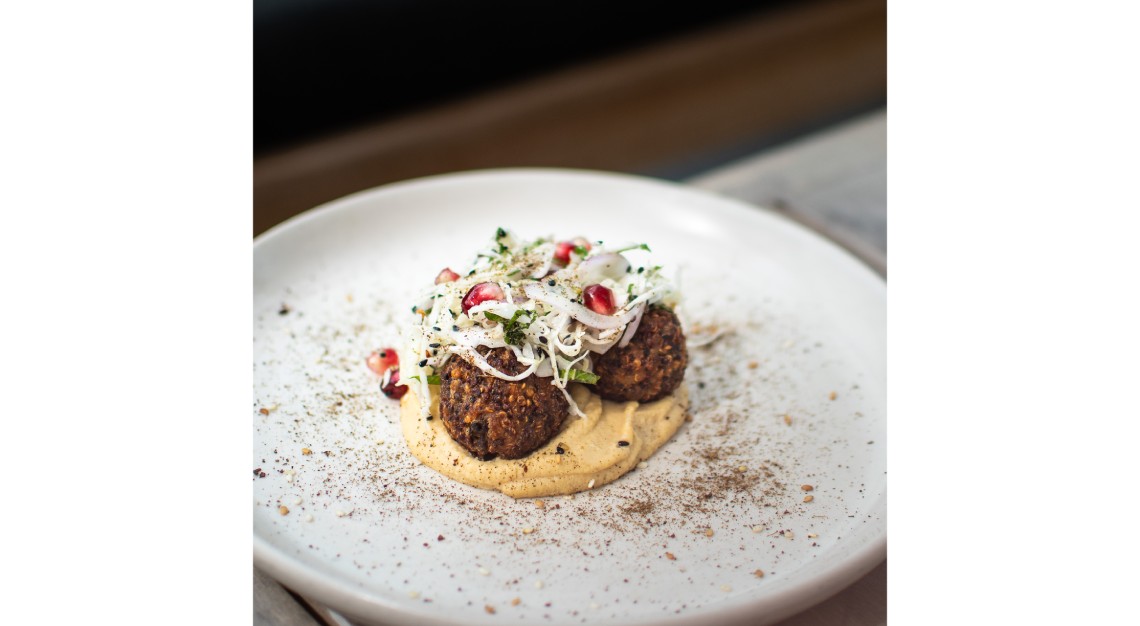 Artemis Grill & Sky Bar
What about: Perched on the 40th floor of CapitaGreen, Artemis Grill & Sky Bar might be a dining hotspot for romantic occasions, but it also has some big guns to flaunt with its executive set lunch. Its two- and three-course lunches are priced at S$47 and S$55 respectively, comprising dishes such as Zucchini and Kale Salad, Slow-cooked Lamb Collar and Red Pepper 'Risotto' (it's really barley). End your gastronomic journey here on a sweet note with the Turkish Coffee Chocolate Torte, a glorious treat of feuilletine, orange marmalade, caramelised citrus gelato.
Robb tip: Good news for you vegans. The restaurant has its own dedicated vegan menu, where the Crispy Fried Artichokes and Quinoa Falafel are some of the must-haves.
Artemis
Level 40
CapitaGreen Rooftop 
138 Market Street
Singapore 048946
Tel: +65 6635 8677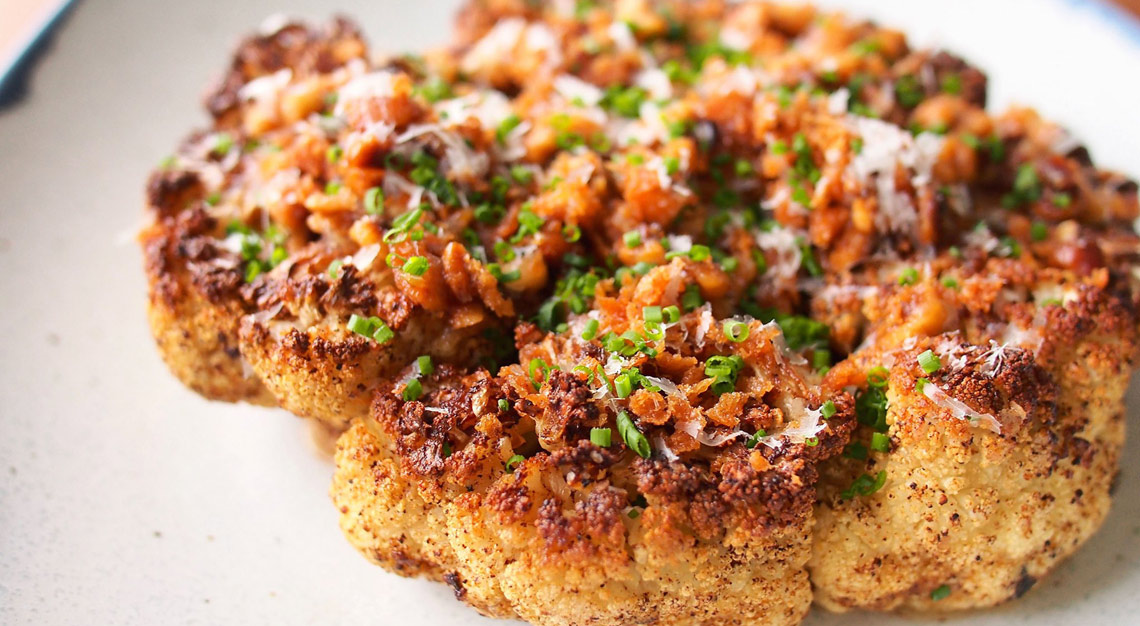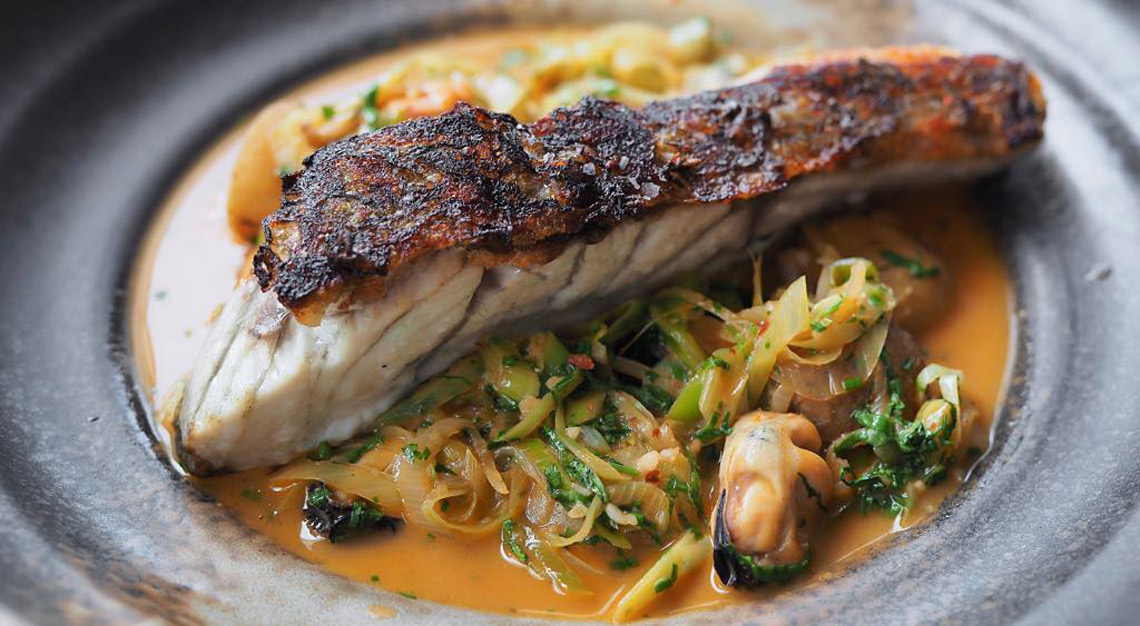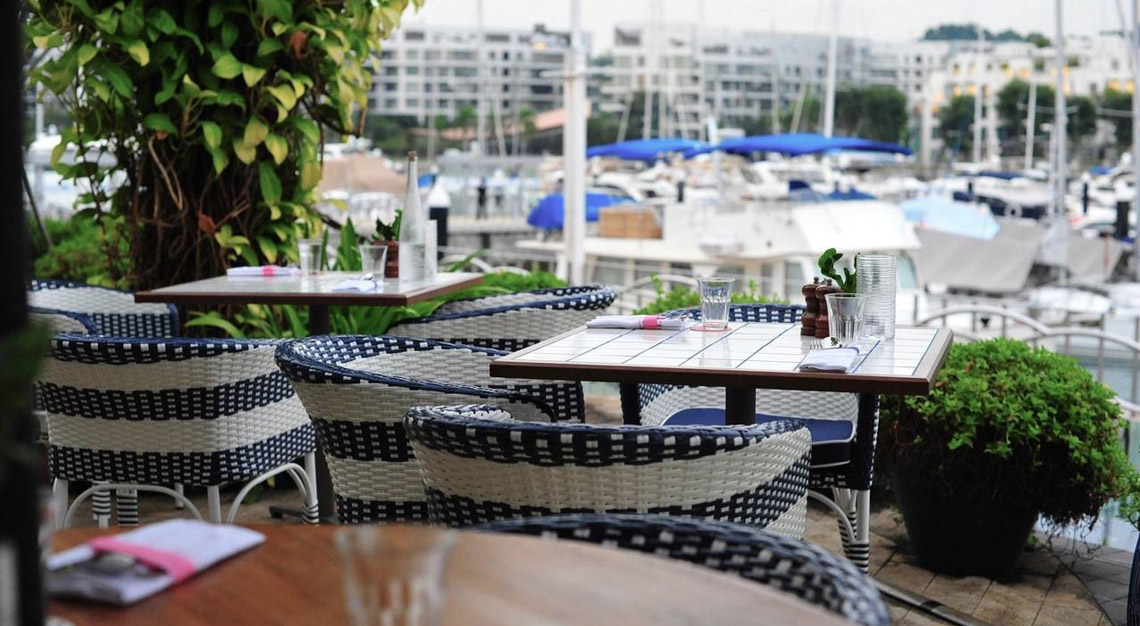 Bayswater Kitchen
What about: Escape the madding crowd with an idyllic lunch break at Bayswater Kitchen, located at the picturesque Marina at Keppel Bay. In a nod to its nautical location, chef de cuisine Jack Allibone serves up a seafood-centric menu, working with sustainably-sourced ingredients, caught wild where possible. The set lunch menu, which is refreshed periodically to reflect the best available produce, includes dishes such as Sweetcorn Soup, Grilled King Prawns and Bayswater's 'Bounty Bar', an indulgent 70 per cent chocolate bar with coconut sorbet. Prices start from S$28 for two selections or S$32 for three, with the option of a glass of wine for an additional S$10.
Robb tip: Feast like a king or queen at the restaurant's Sunday brunch buffet (S$68), which offers diners free-flow appetisers such as Grilled Calamari Salad, Shellfish Bisque and Smashed Avocado Toast. For mains, you'll get the best of surf and turf with dishes such as Fish and Chips, Roasted Barramundi and Grilled Bacon Cheeseburger.
Bayswater Kitchen
2 Keppel Bay Vista
Singapore 098382
Tel: +65 6776 0777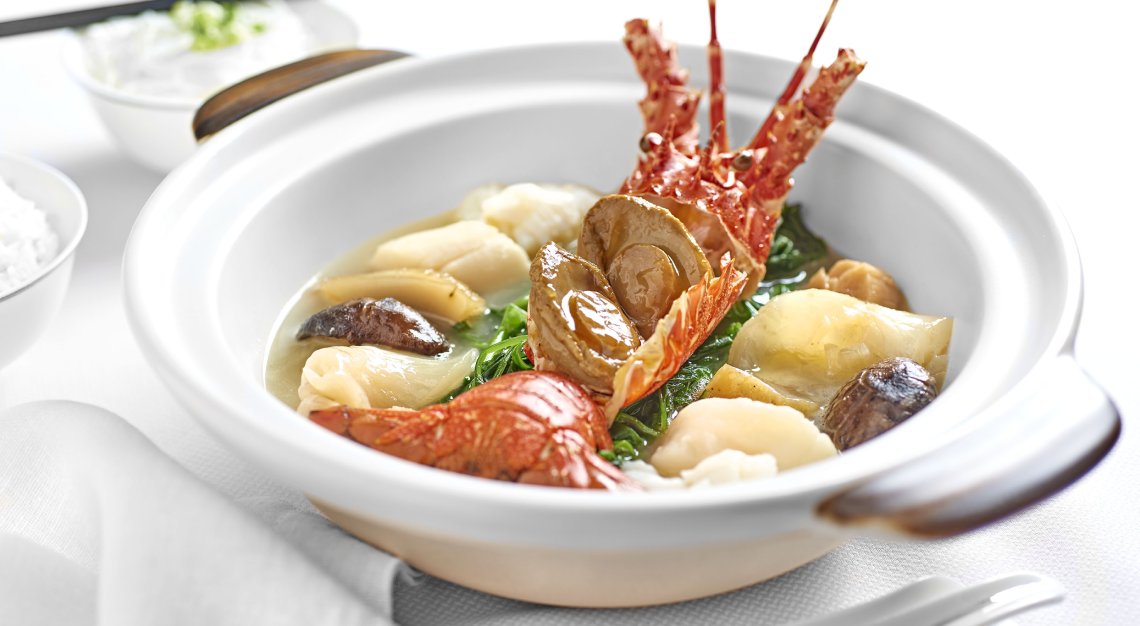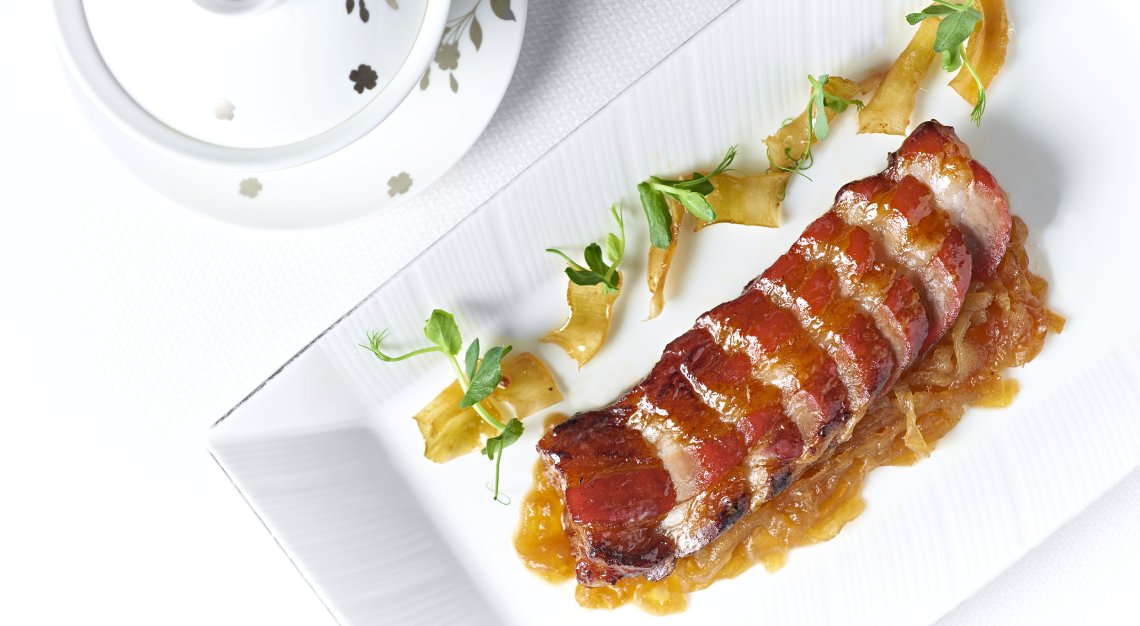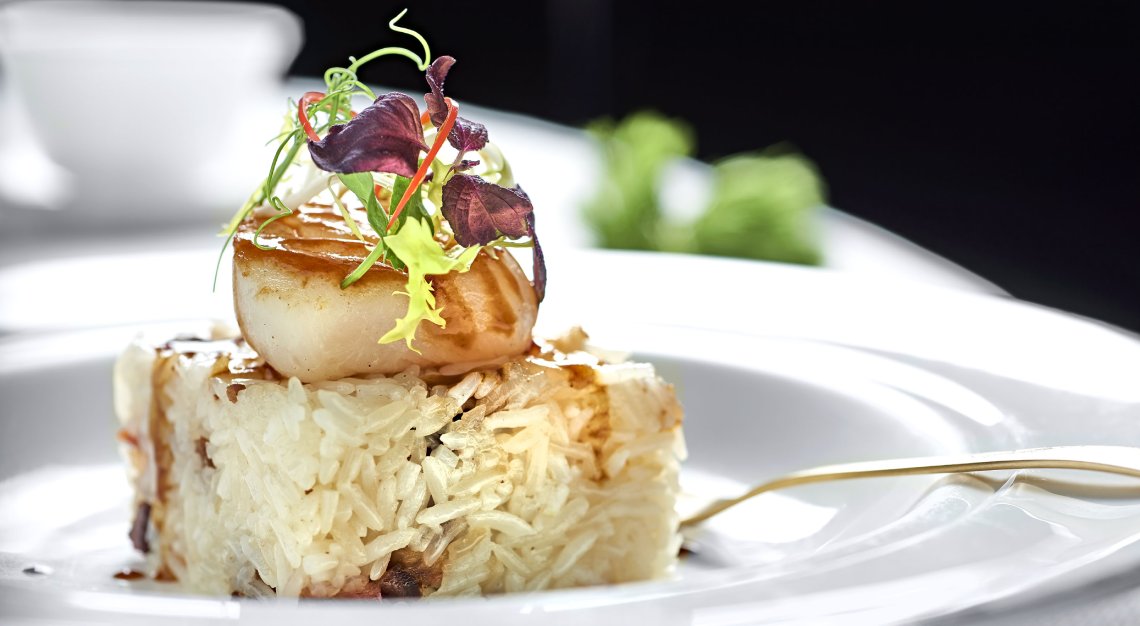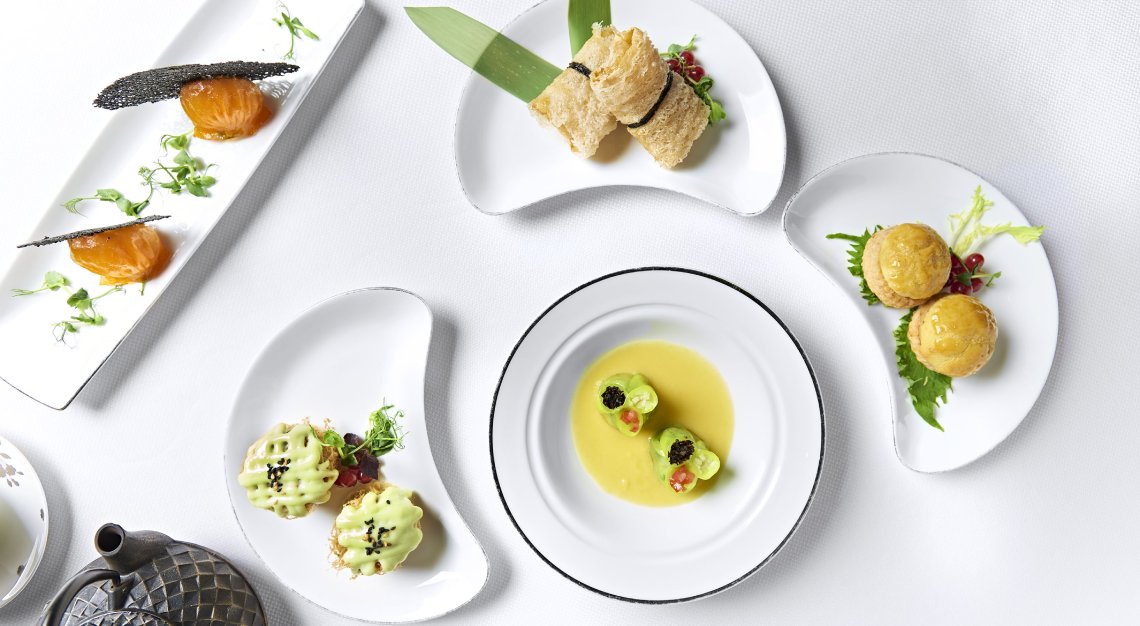 Cassia
What about: An elaborate Chinese meal at lunch on a weekday may not be an obvious choice – it's often associated with postprandial food comas – but if you're game, Cassia at Capella would be one. The contemporary Chinese restaurant, designed by André Fu, does traditional Cantonese cuisine well but with a twist. Enjoy signatures like the Deep-Fried Cod Fish Roll with Mango and Cheese, Hong Kong-Style Peking Duck, and the Poached Boston Lobster stewed with abalone, scallop and fresh fish maw.
Robb tip: For special occasions, feast on the restaurant's seafood specialities, such as Live Drunken Prawn in Chinese Wine and the East Spotted Garoupa.
Cassia
1 The Knolls
Sentosa Island
Singapore 098297
Tel: +65 6591 5045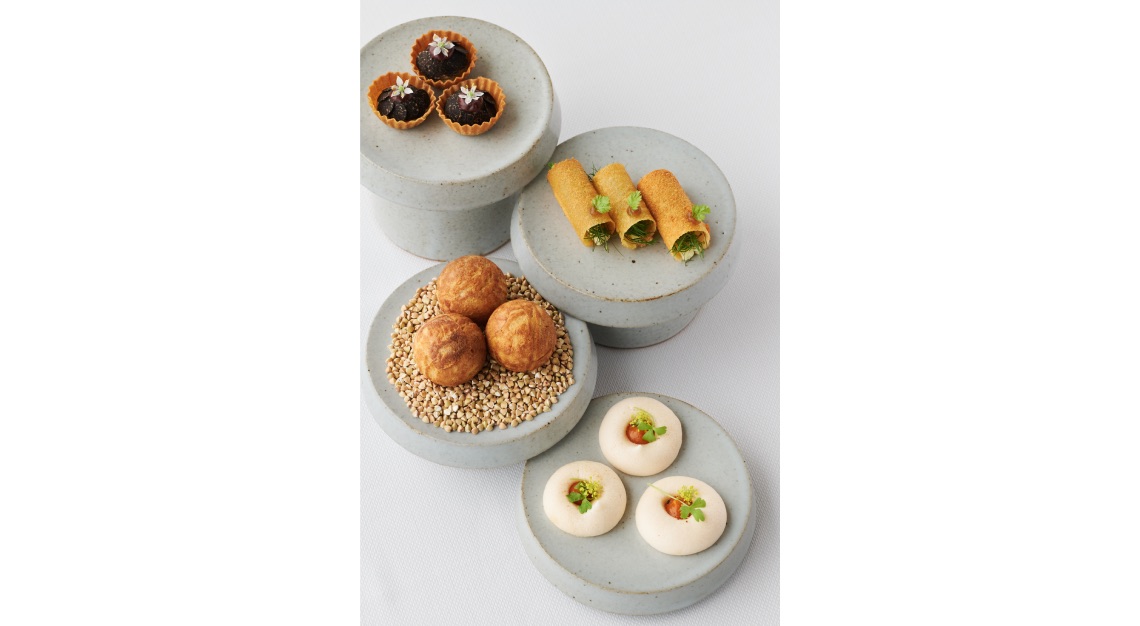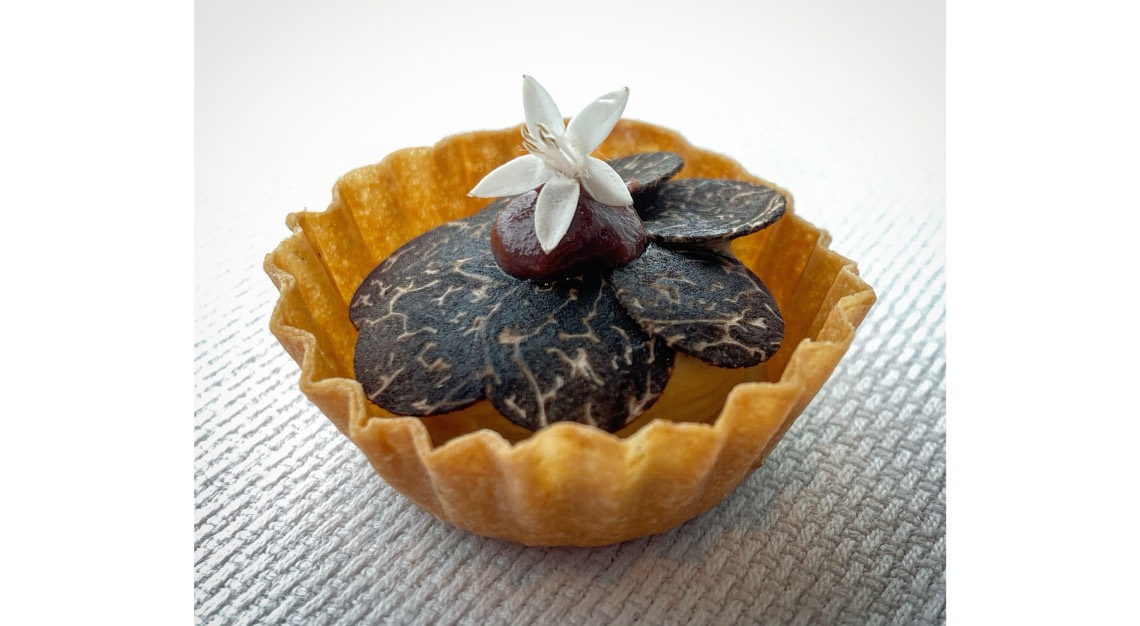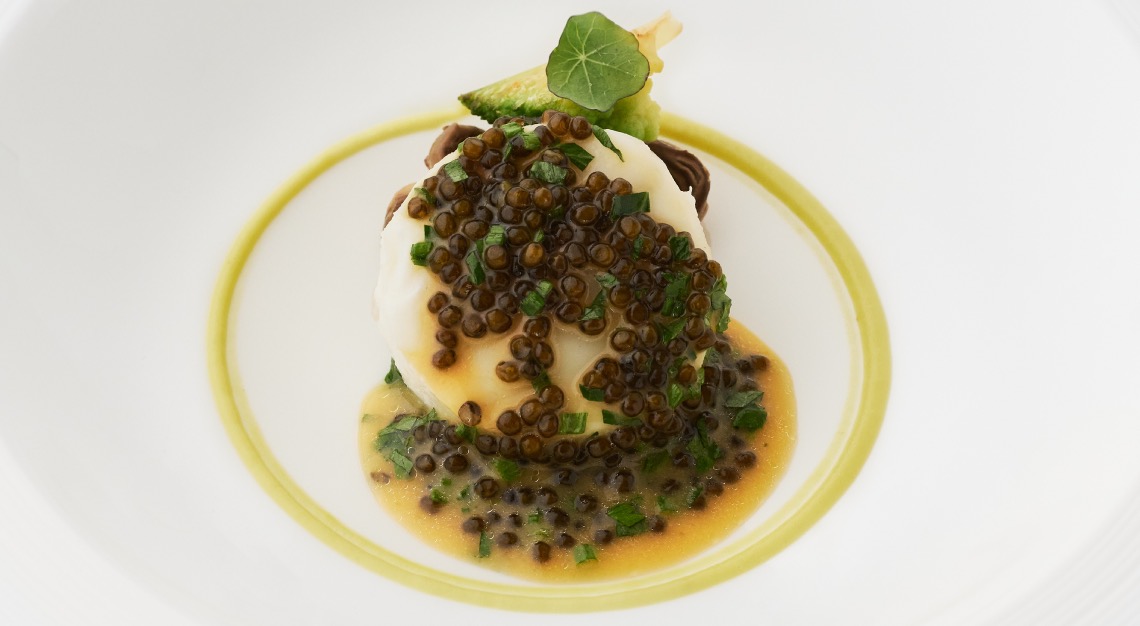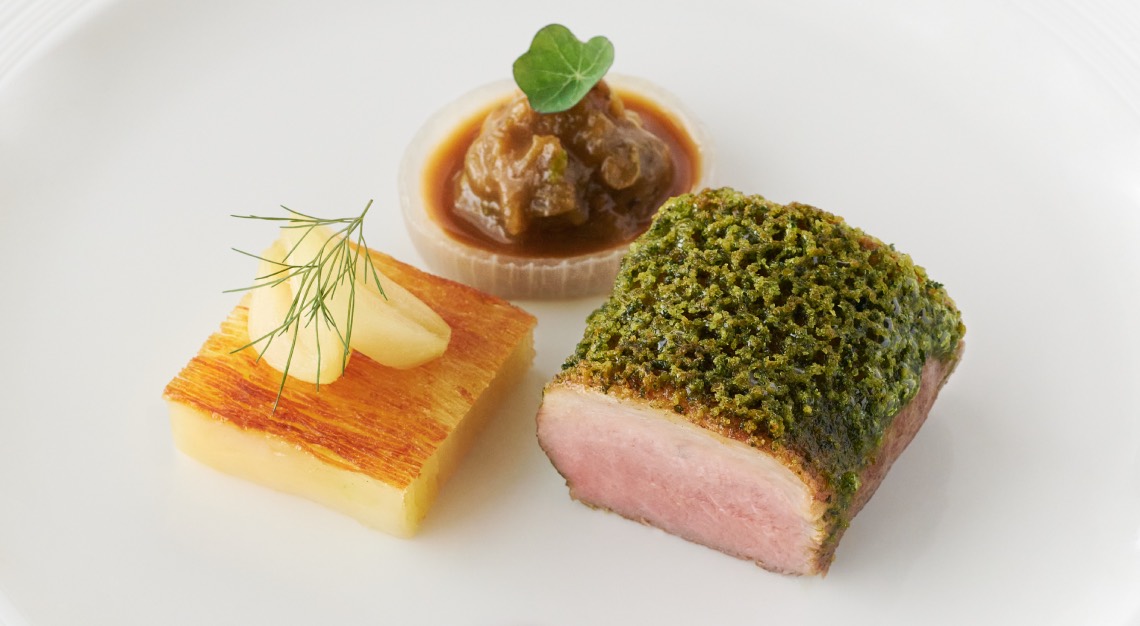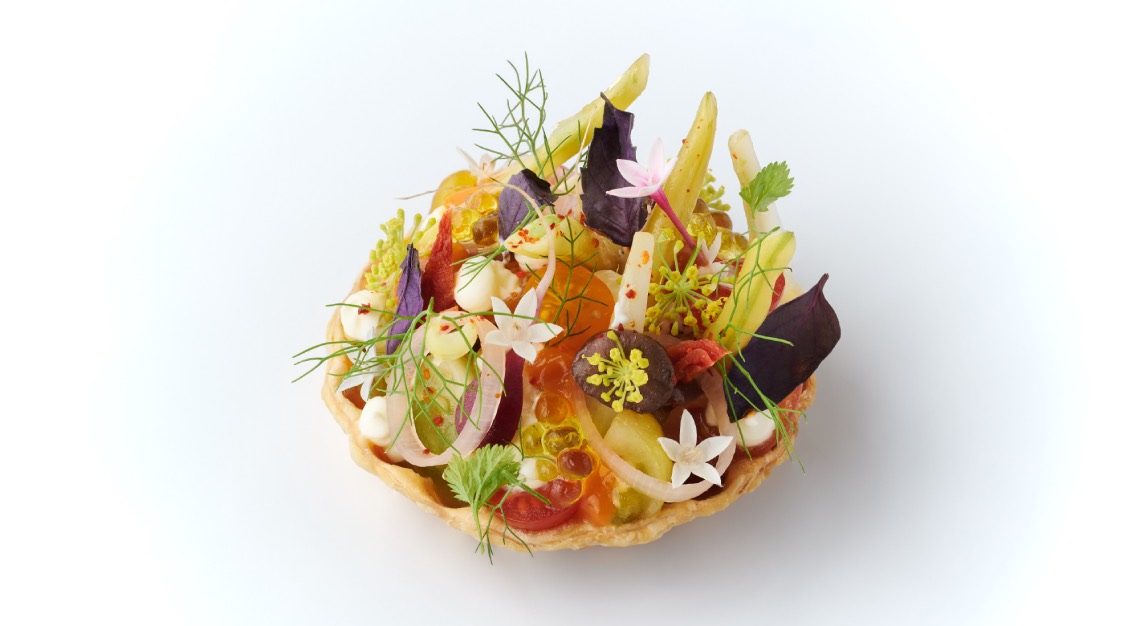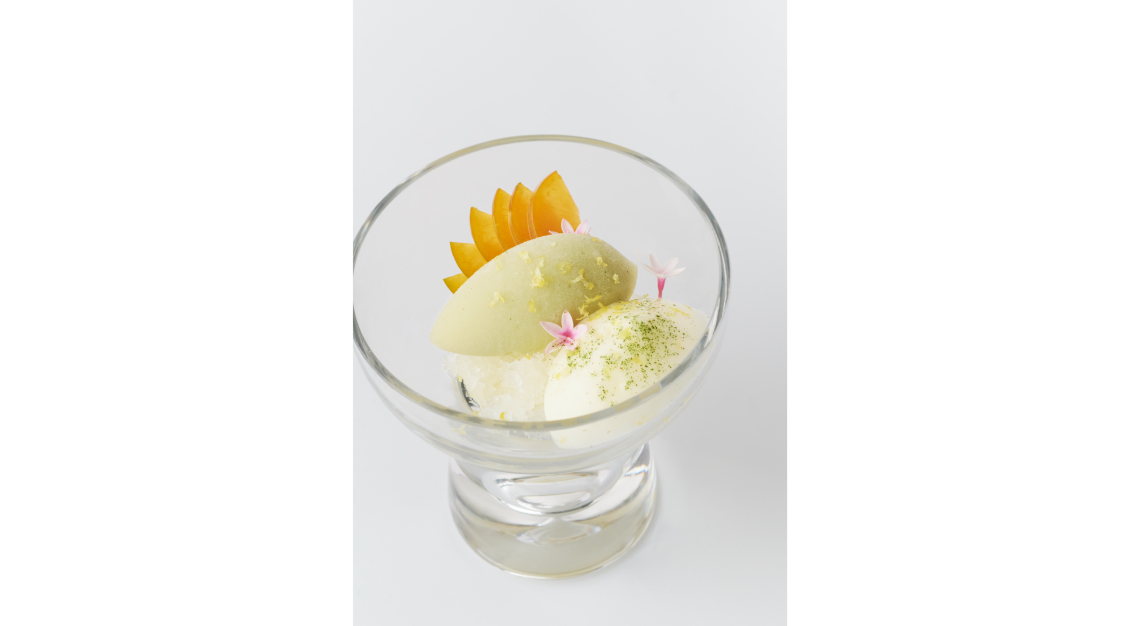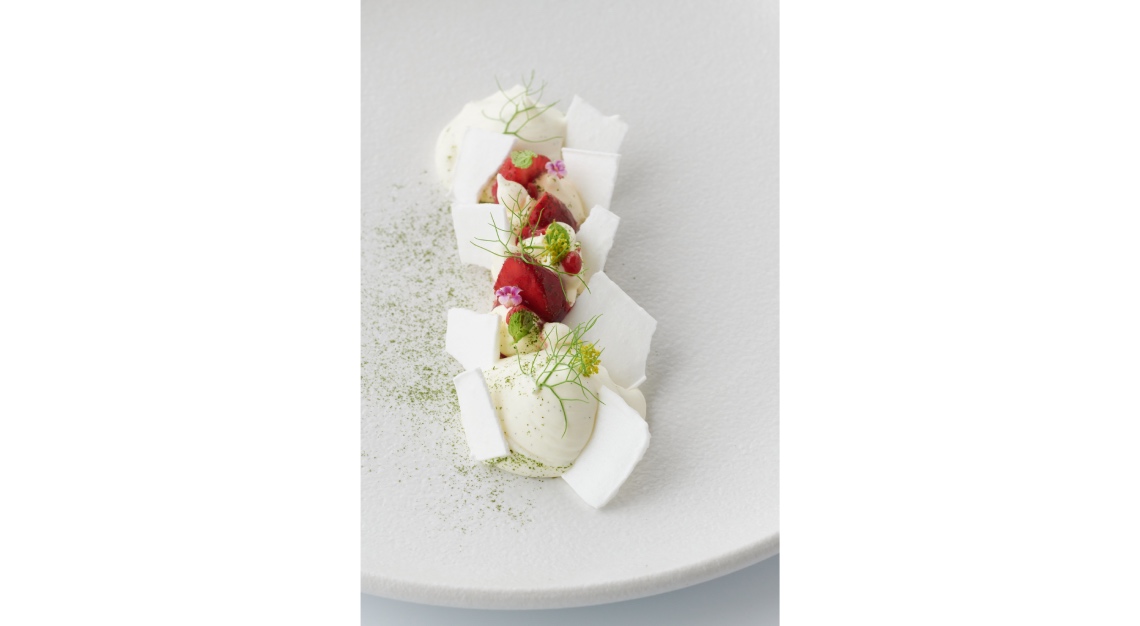 Jaan
What about: The truth about traditional British food is… it's not great. Especially if we are talking about jellied eel and mushy peas. But that's not what you'd get at Jaan, a French-turned-British restaurant that's been making British food a real treat since 2015. Based on chef Kirk Westaway's childhood years in Devon, a county in England famous for its clotted cream and cider, food here is fine dining at its best – simple, big on flavour and never trying too hard to win hearts over.
After a few months of lockdown, Jaan reopened in September with its latest edition of Westaway's Reinventing British menu, a celebration of summer's best produce. The lunch menu (S$158) will start out with four light bites (including a new and improved Fish and Chips), the truffle-rich Roast Leek and Potato Soup (that every die-hard Jaan fan will swear by) and five perfectly tuned courses. Expect the signature Eggs in an Egg – the kind of dish that's impressive only on the first try – and the Herb-Crusted Lamb and Poached Snapper, made available only at lunch.
Robb tip: Dinner's (S$288) exclusives include the Roasted Langoustine, Dover Sole and Pan-Seared Squab, a crusty young pigeon that's seared, baked and laden with a thick reduction of foie gras and trimmings. Add on S$538 for a premium wine pairing or take your pick from the very extensive menu.
Jaan
2 Stamford Road
Swissôtel The Stamford
Singapore 178882
Tel: +65 6431 6156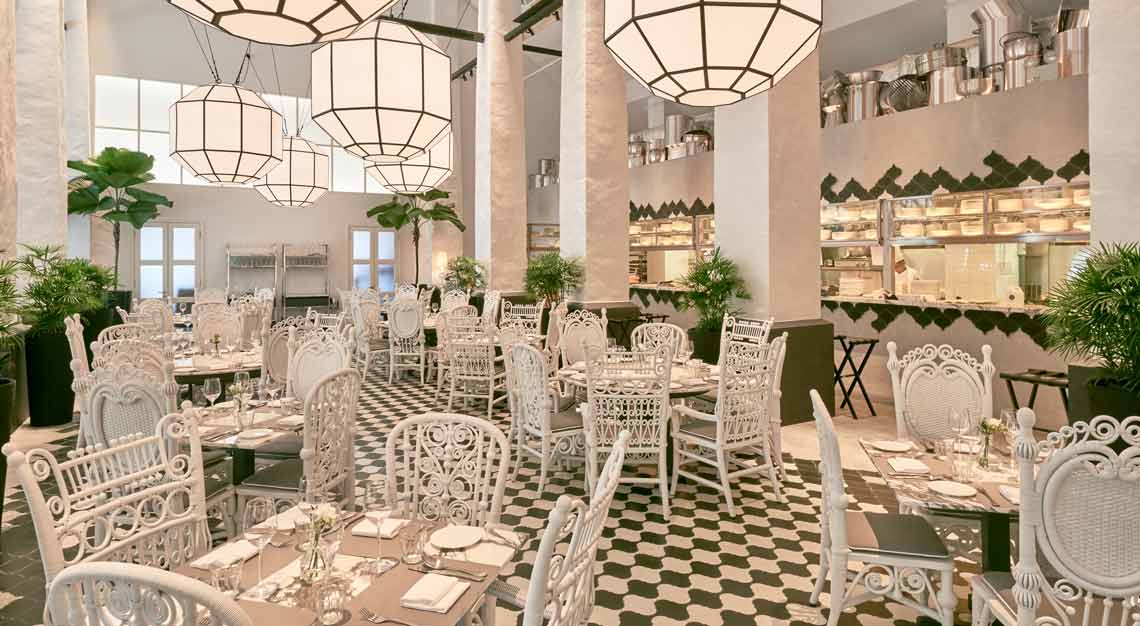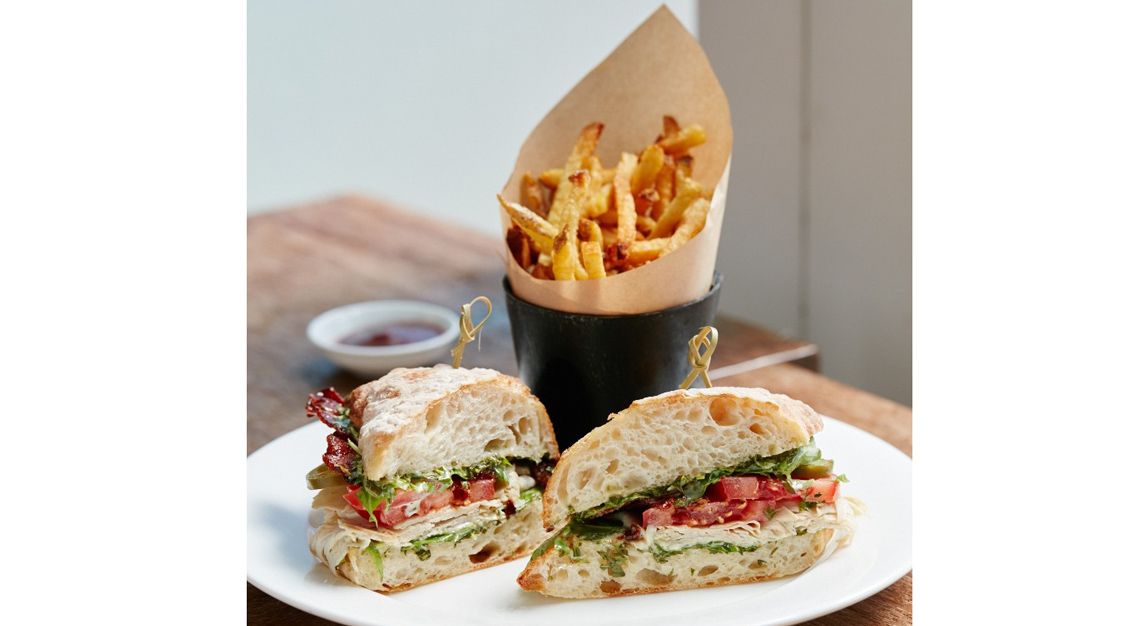 The Dempsey Cookhouse and Bar
What about: Looking for something seasonal and hearty? COMO Dempsey's The Dempsey Cookhouse and Bar is the place to go. Helmed by world-renowned chef Jean-Georges Vongerichten, the restaurant specialises in contemporary Asian-inspired European dishes. Think Spiced Chicken Samosas and Black Tyde Striploin with gingered shiitake. Go à la carte or opt for the weekday set lunch, which goes at S$45 for three courses. With its refined and relaxed interior and wide array of food, The Dempsey Cookhouse and Bar makes for the ideal place for afternoon soirées or important business meetings.
Robb tip: Don't leave without dessert. Order the Warm Chocolate Cake served with vanilla ice cream and/or Salted Caramel Ice Cream Sundae, a glorious pile of salted caramel ice cream drenched in hot fudge and speckled with peanut and popcorn.
The Dempsey Cookhouse and Bar
17 Dempsey Road
Singapore 249676
Tel: 1800 304 5588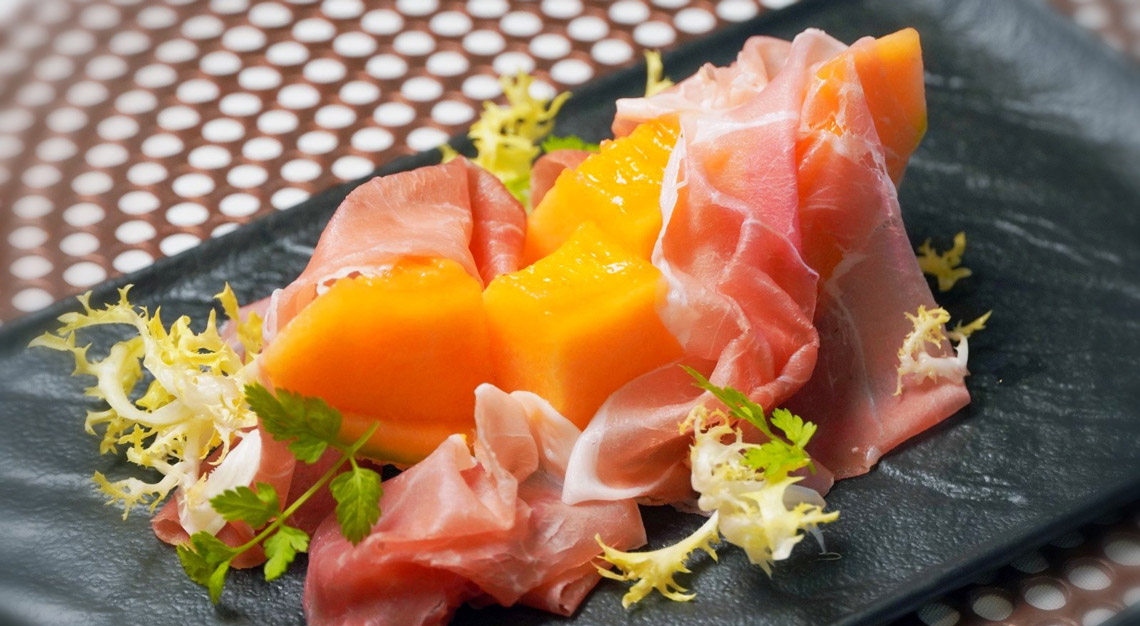 Garibaldi
What about: If you're all for the old-fashioned way of eating out – stiffly starched tablecloths and impeccably polished glassware – then you can't go wrong with Garibaldi. While we're not sure if the white tablecloths make the experience better, we're certain that the food won't disappoint. Look out for the daily seasonal specials or elaborate Chef's Lunch Menu (S$98).Even the set lunches are worth a shot. Available only on weekdays, the menu (S$39 for three courses) rotates on a weekly basis and will feature items like Buffalo Mozzarella and Beef Ragout Linguine.
Robb tip: Fancy weekend brunches? Garibaldi is also one of the rare restaurants in Singapore that offer Champagne brunch (S$188; includes free-flow Champagne, beer and wine) on Saturdays and Sundays.
Garibaldi
36 Purvis Street
Singapore 188613
Tel: +65 6837 1468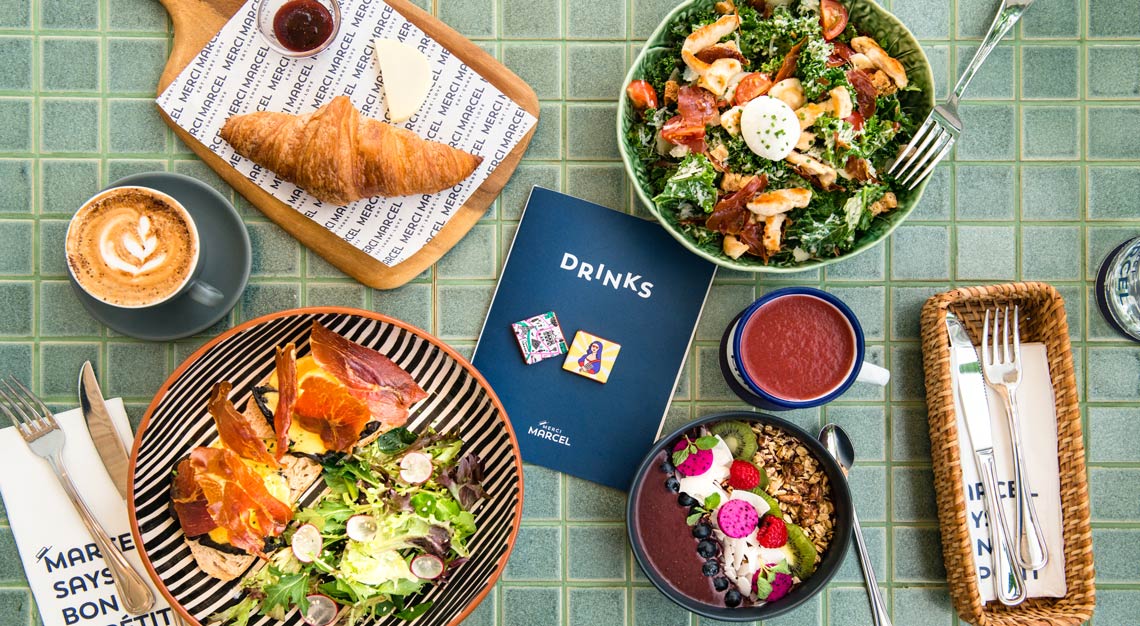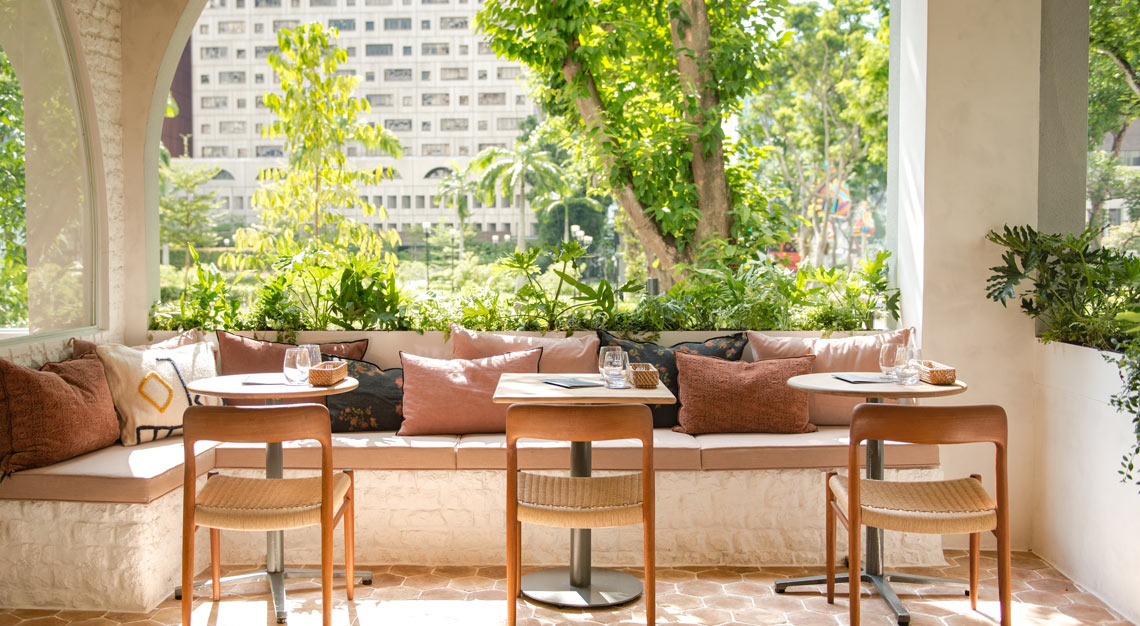 Merci Marcel
What about: In the mood to nosh on hearty salads, pastas and pastries in a chic Parisian cafe setting? We recommend the Merci Marcel at Palais Renaissance. While the restaurant doesn't have its own set lunch menu yet, we think you'll be happy with theTarte Flambée thin crust pizza (S$26) and Ravioles de Royan (S$18 / 28), French dumplings filled with a creamy Tête de Moine cheese.
Robb tip: Rally some reinforcements and order a seven-cheese platter (S$48). Take your pick from the restaurant's daily rotational cheese menu, which if you're lucky, will feature Appenzeller, a hard cow's-milk cheese, and Bleu d'Auvergne, a French blue cheese.
Merci Marcel
390 Orchard Road
Palais Renaissance
01-03 to 04
Singapore 238871
Tel: +65 6735 2608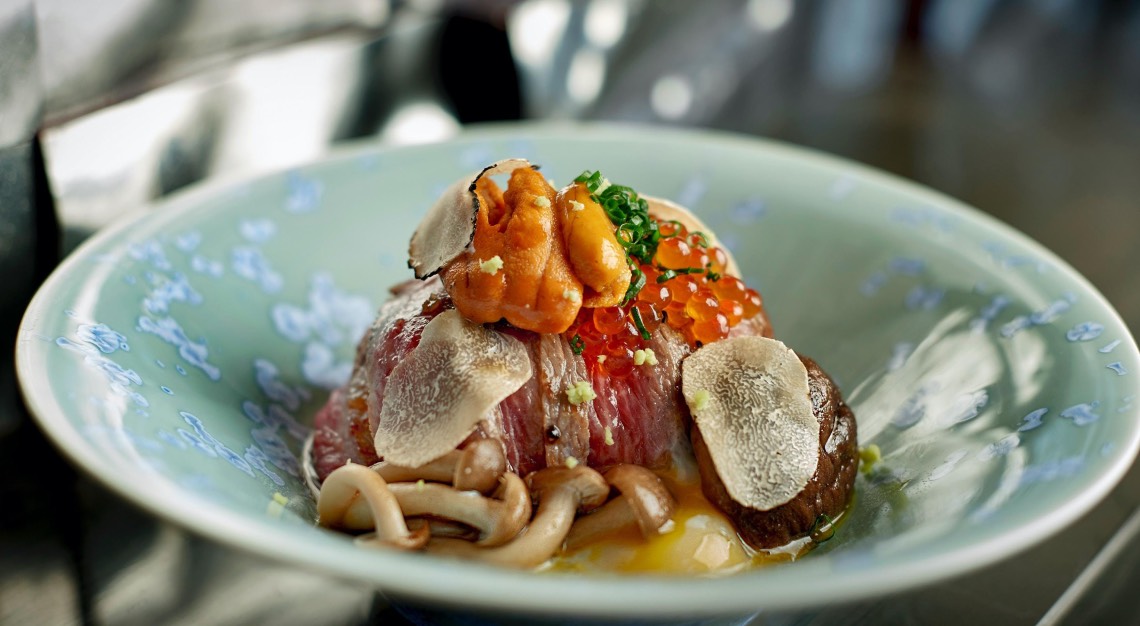 Nami
What about: This fine-dining Japanese restaurant located in Shangri-La's Tower Wing still hasn't reopened yet, but loyal patrons will be glad to know that it is currently taking up residency at Origin Grill. There's à la carte and a slew of set lunch options to pick from. You can't go wrong with the Una-Jyu (S$108; braised eel) or Sashimi (S$60) sets, though we'd rather you order a Nami signature. Case in point, the Japanese Saga Wagyu Beef Sirloin A4 (S$75) that's served with sea urchin, rice and truffle – sounds 'basic', but it's a crowd-pleaser for a reason.
Robb tip: Try the restaurant's sushi omakase menu (S$240) if you're feeling adventurous, and top it up with S$99 for a sake pairing.
Nami
22 Orange Grove Road
Shangri-La Hotel Singapore
Level 24
Singapore 258350
Tel: +65 6213 4398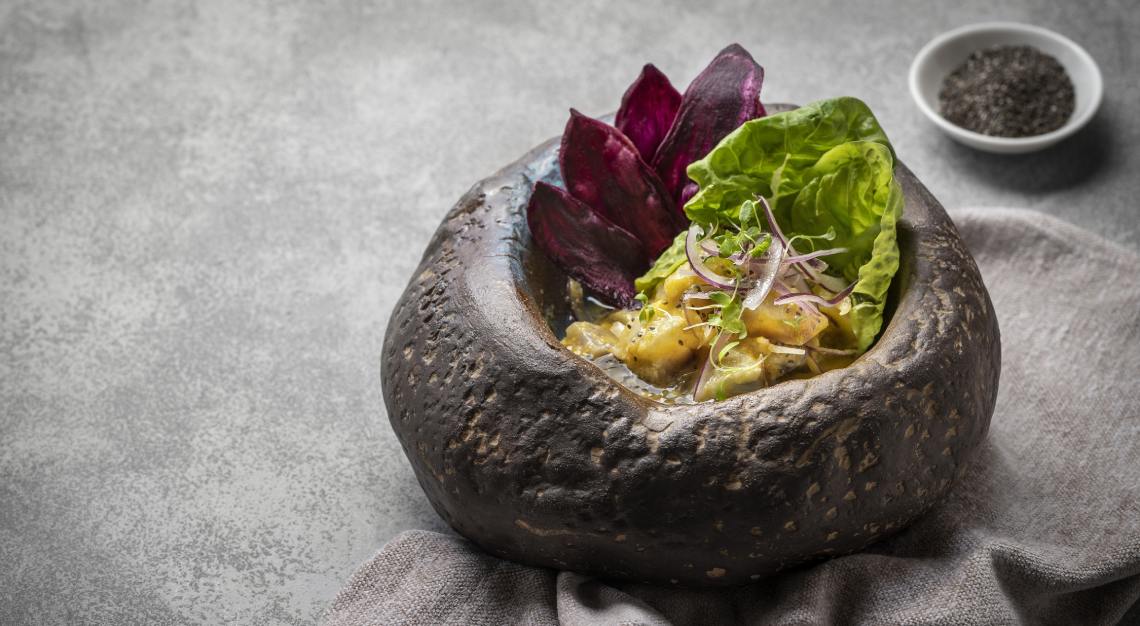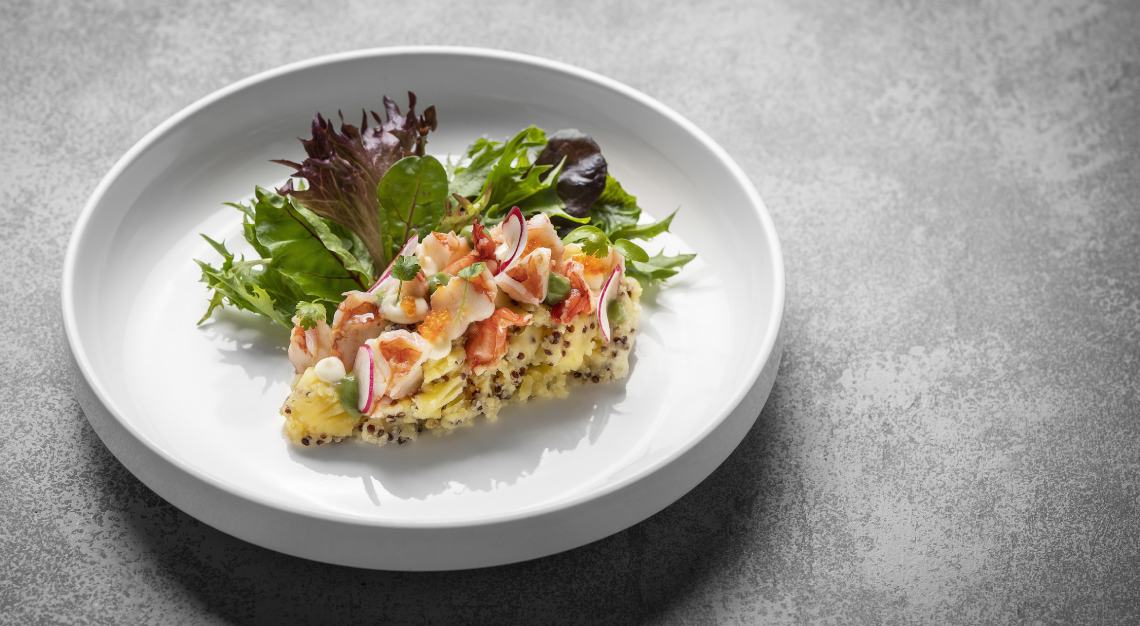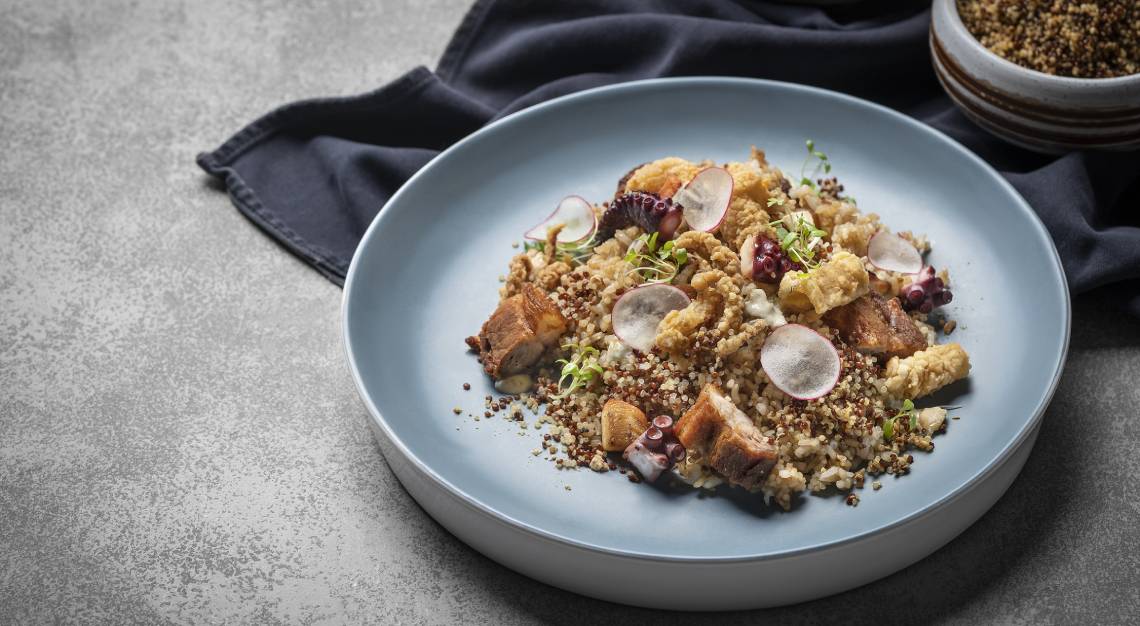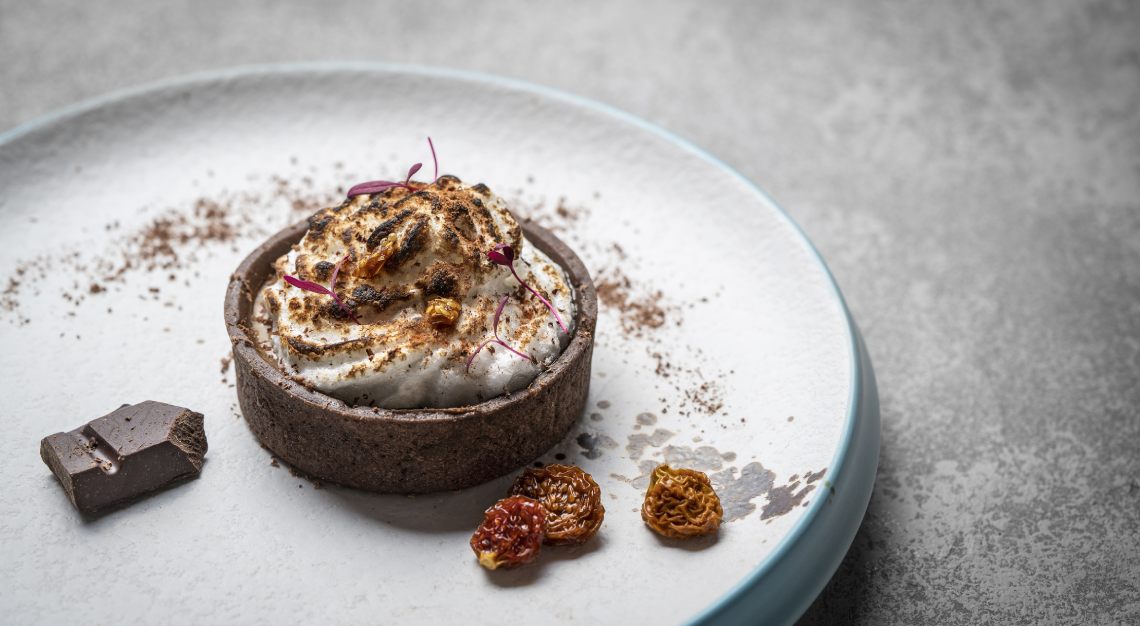 Ola Cocina Del Mar
What about: For a hearty taste of traditional Spanish cuisine in the downtown district, one can always head to Ola Cocina Del Mar, located at the lobby of the Marina Bay Financial Centre. For now, though, the Spanish restaurant and bar will be switching things up a notch with a special Peruvian menu, available till 18 December 2020. The new menu showcases Peruvian classics like Ceviche Inka (S$32) – Peru's national dish – while incorporating a variety of nutrient-dense superfoods, such as camu camu berry powder and dried Inca golden berries. Other highlights include the Causa Los Andes (S$28), a salad with yellow potatoes, prawns and quinoa seeds, as well as the Arroz Chaufa (S$36), a Cantonese-Peruvian version of fried rice with calamari, octopus, pork and tartar sauce.
Robb tip: Be sure to get a glass of Chicha Morada, a refreshing Peruvian corn drink. Save space for dessert too – the Ola Suspiro Limeno (S$14) is an organic chocolate tart baked with dulce de leche, camu camu berry powder and dried Inca golden berries.
OLA Cocina Del Mar
12 Marina Boulevard
Marina Bay Financial Centre Tower 3
Singapore 018982
Tel: +65 6604 7050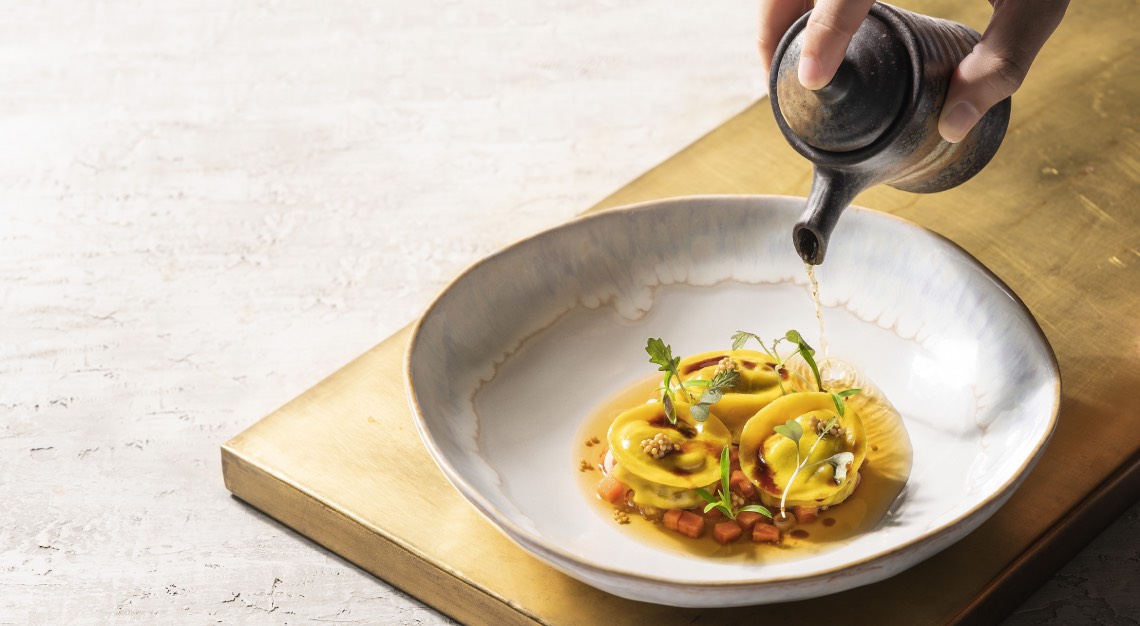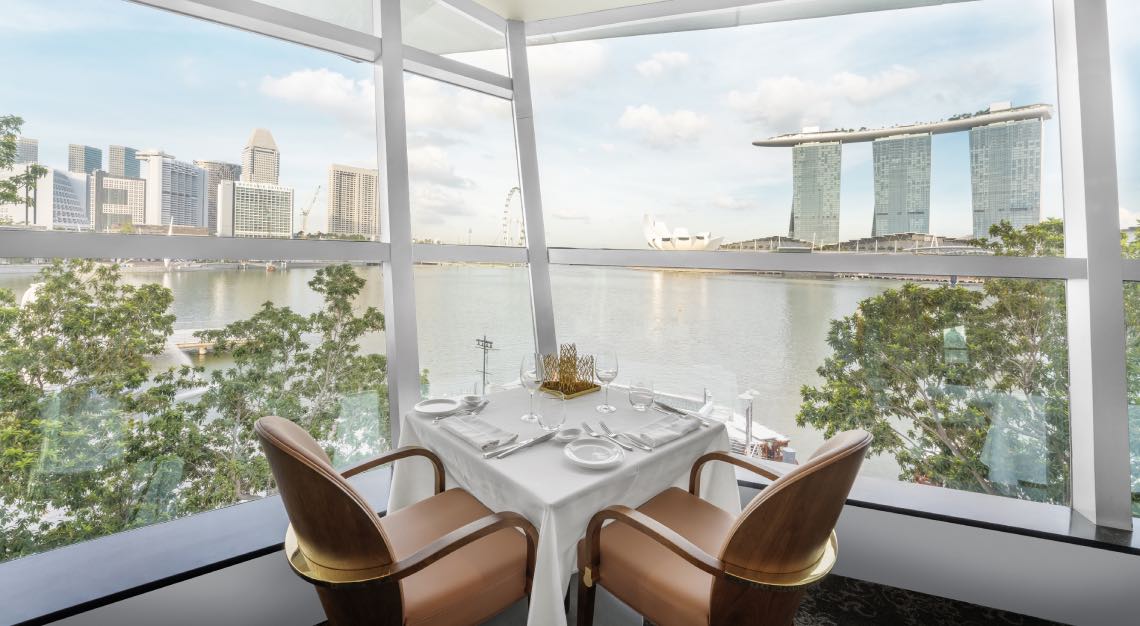 Riviera Forlino
What about: Riviera Forlino (previously known as 'Forlino' for the past 12 years) may not be the best Mediterranean restaurant in town, but it will win you over with its Handmade Tortellini. Light, velveteen pasta dough stuffed with traditional Moroccan tangia-style lamb shoulder, goat cheese cream and saffron, it is best enjoyed with seconds, or as part of the Executive Lunch Menu (S$88), which allows you to pick four courses from the à la carte section.
Robb tip: Service is pleasant, but not attentive. Dine here with moderate expectations.
Riviera Forlino
1 Fullerton Road
One Fullerton, 02-06
Singapore 049213
Tel: +65 6690 7564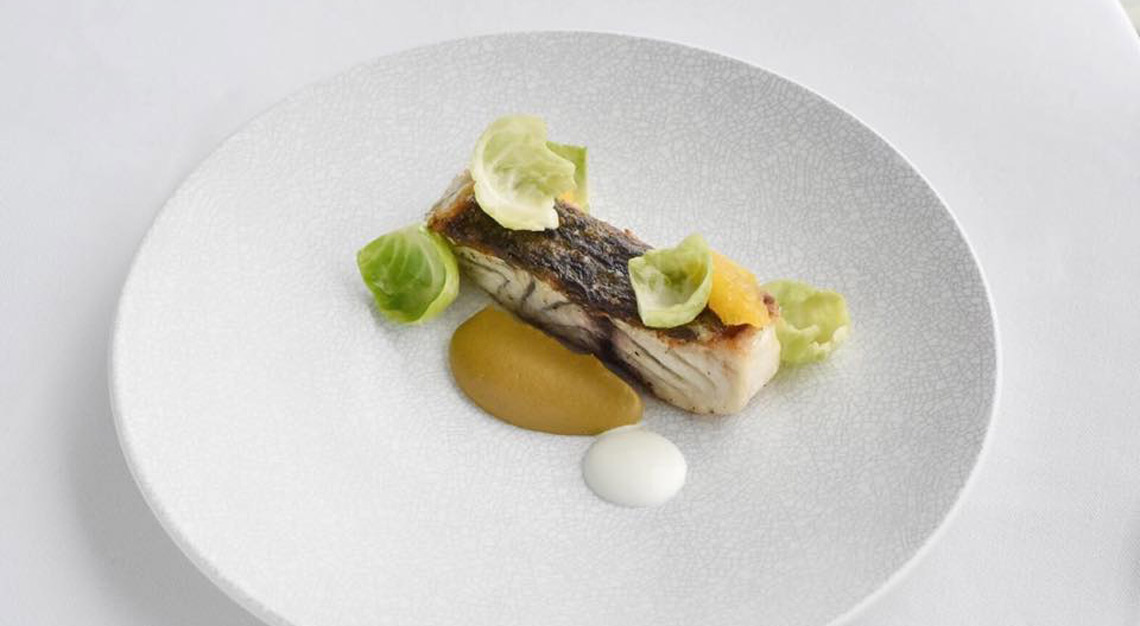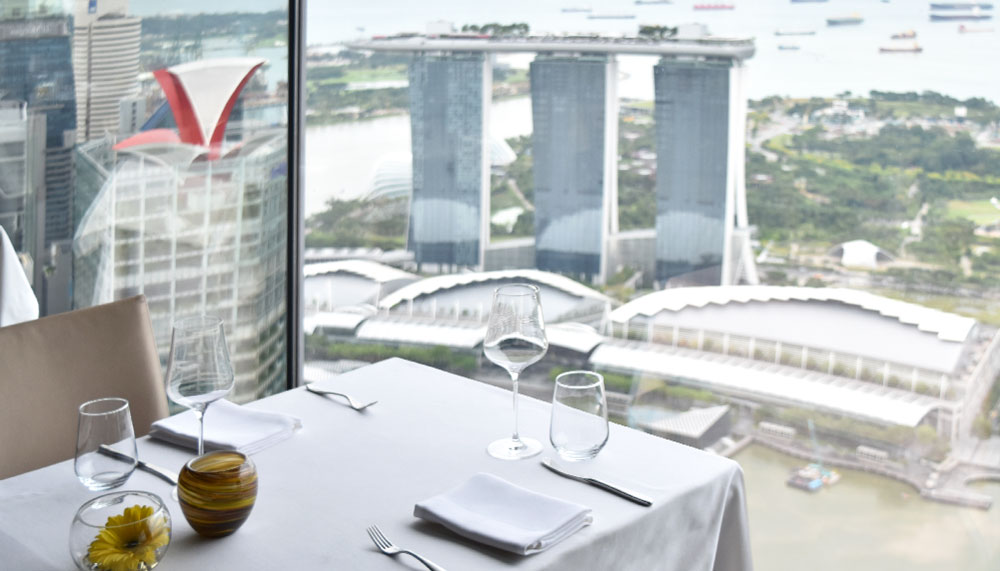 Stellar at 1-Altitude
What about: Power lunches don't get more panoramic than at Stellar at 1-Altitude, the highest restaurant in Singapore's CBD. There are three- (from S$48) and four-course (from S$58) meals served during lunch, with appetisers such as Beef Carpaccio and Stracciatella, and mains like French Guinea Fowl, Pork Loin on cauliflower rice and Wagyu Rump Cap with garlic-brie mousse.
Robb tip: For the ultimate Stellar at 1-Altitude experience, we recommend Sunday brunch, which you may enjoy à la carte or communal-style (S$80 or S$150 for free-flow booze). Check out the full menu here.
Stellar at 1-Altitude
Level 62
One Raffles Place
Singapore 048616
Tel: +65 6438 0410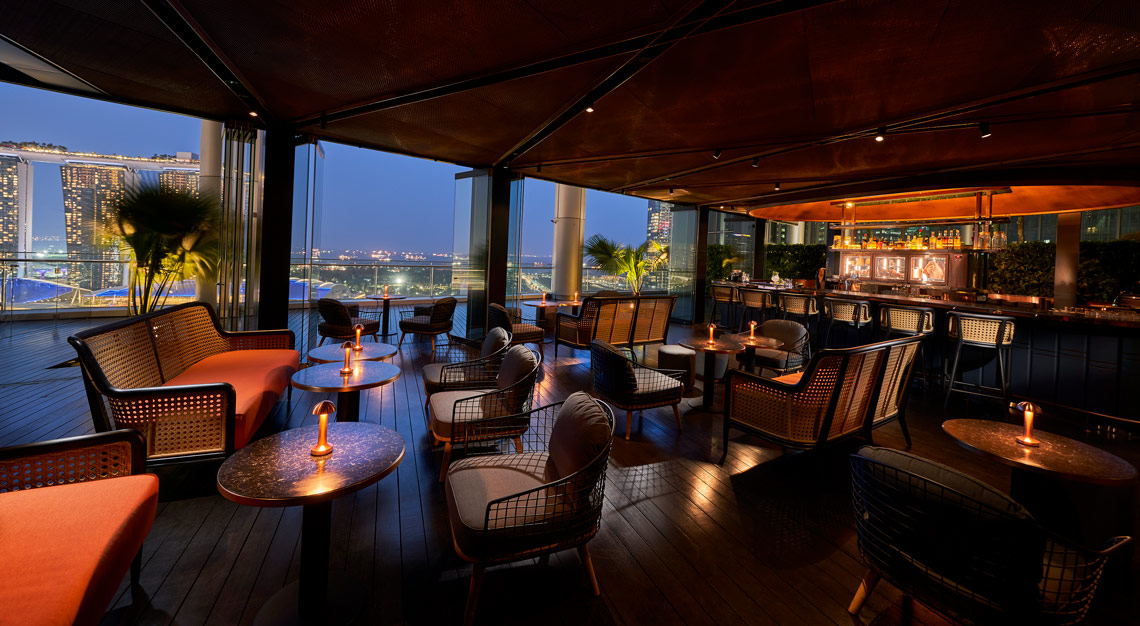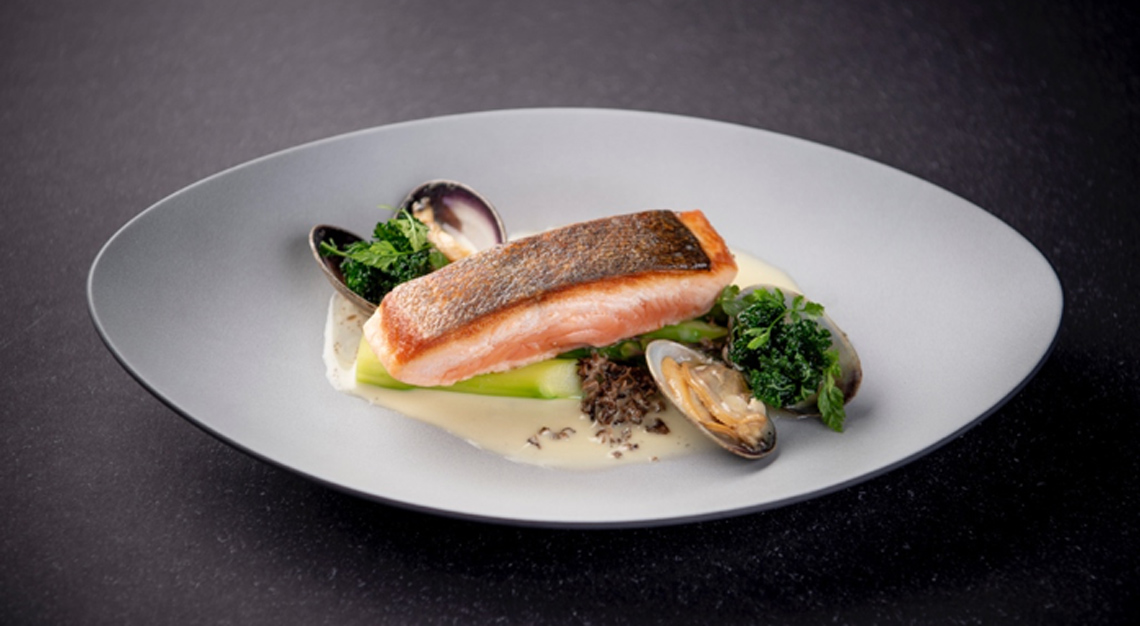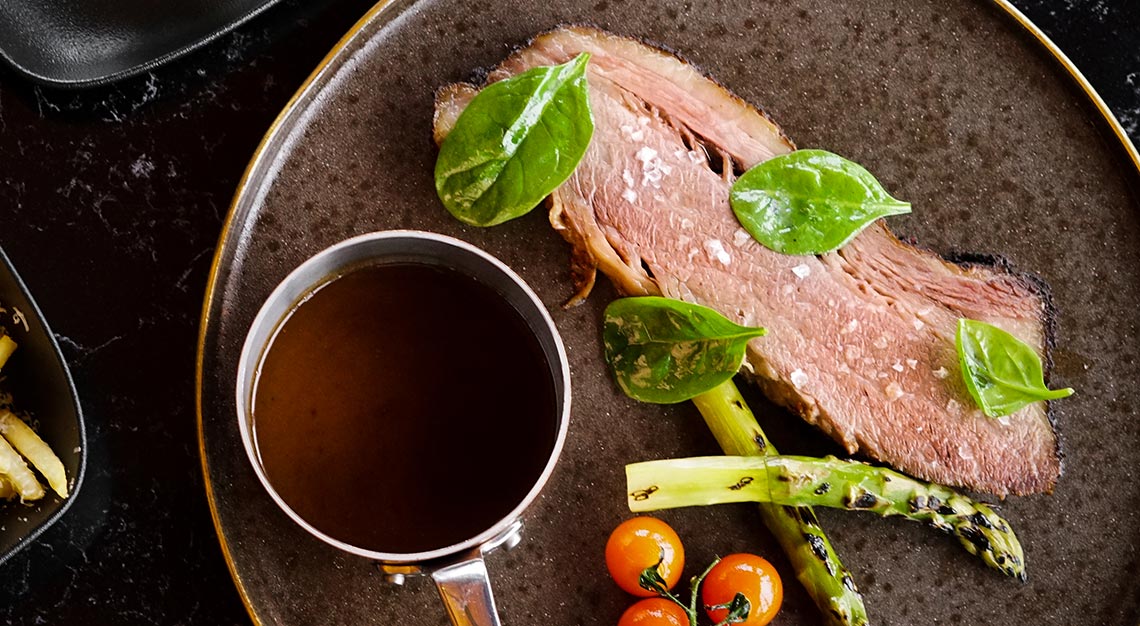 Vue
What about: The last time we dined at this new rooftop restaurant, its killer views swept us off our feet. So did its grilled-focused, East-meets-West dinner menu. The restaurant currently has two lunch set menus (two-course for S$48 and three-course for S$58), featuring starters such as Grilled Argentinean Red Shrimp Salad and Signature Roasted Mushroom Soup, while the mains will star the Grilled King Salmon and Baked Kuhlbarra Barramundi. 
Robb tip: Snag the seats at the main bar to immerse in the Manhattan-style rooftop bar chic, or if you prefer something more intimate, eye on the plush sofas lined just outside the main dining area facing the city skyline.
VUE
Level 19
OUE Bayfront
50 Collyer Quay
Singapore 049321
Tel: + 65 8879 0923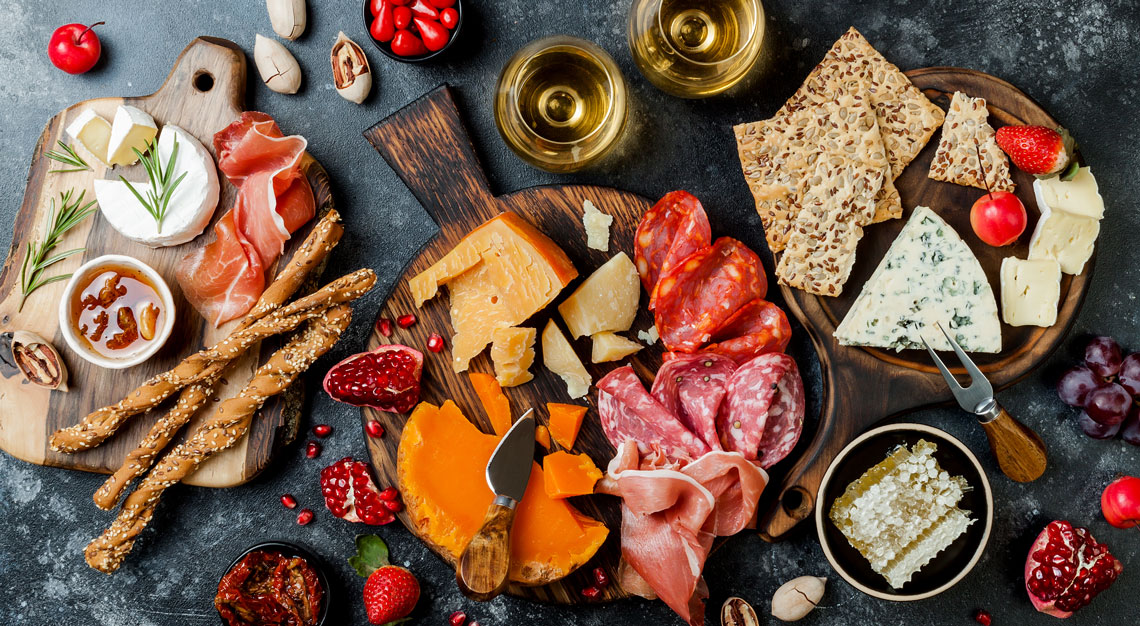 Waterfall Ristorante Italiano
What about: There's good reason why many flock to Waterfall Ristorante Italiano for a good fix of Southern Italian cuisine.The restaurant has recently launched a new Antipasti Buffet Lunch (S$35), offering unlimited portions of cold cuts, cheeses, pastas and desserts, with the option to top up just S$10 for a main course.
Robb tip: Complete your culinary experience here with a main course for just S$10. You may choose from pasta, grilled salmon steak or roasted lemon chicken breast.
Waterfall Ristorante Italiano
22 Orange Grove Road
Shangri-La Hotel Singapore
Level one, Garden Wing
Singapore 258350
Tel: +65 6213 4398
Wolfgang's Steakhouse
What about: This chain, originally from New York, is famed for its prime USDA Black Angus beef, which is dry-aged onsite for 28 days. This technique, in which the meat undergoes a natural tenderising process in a temperature- and humidity-controlled environment, yields a rich umami flavour. The restaurant thus offers four cuts of steak: Filet Mignon, Porterhouse, Ribeye and Sirloin. Get the porterhouse – the house's bestseller – only if you can finish 900 grams worth of meat.
Robb tip: It isn't just about steaks here. There are also non-red meat options available, such as the Shrimp Scampi, Chilean Sea Bass and Rigatoni Bolognese.
Wolfgang's Steakhouse
1 Nanson Road 
Intercontinental Singapore Robertson Quay, 02-01
Singapore 238909
Tel: +65 6887 5885