Seasonal Greetings from Le Du
The latest instalment from the Sanpellegrino Fine Dining Lovers Guest Chef Series featured one of Thailand's top young chefs Thitid Tassanakajohn, who helms the kitchen at his restaurant Le Du in Bangkok. Chef Ton, as he's better known, was the guest chef for two nights at Pru, the signature restaurant of luxury beach resort, Trisara, in Phuket.
I sat down for one of the dinners, and it was easy to see why Le Du has made it into the list of Asia's 50 Best Restaurants 2017. But first, a little about Ton, who looks more like a fresh-faced Korean soap actor than a knife-wielding culinary expert. He has degrees from Thailand's Chulalongkon University (majored in economics), the Culinary Institute of America and an MBA from Johnson & Wales University. The young chef has also worked at Michelin-starred restaurants, including Eleven Madison park, The Modern and Jean Georges.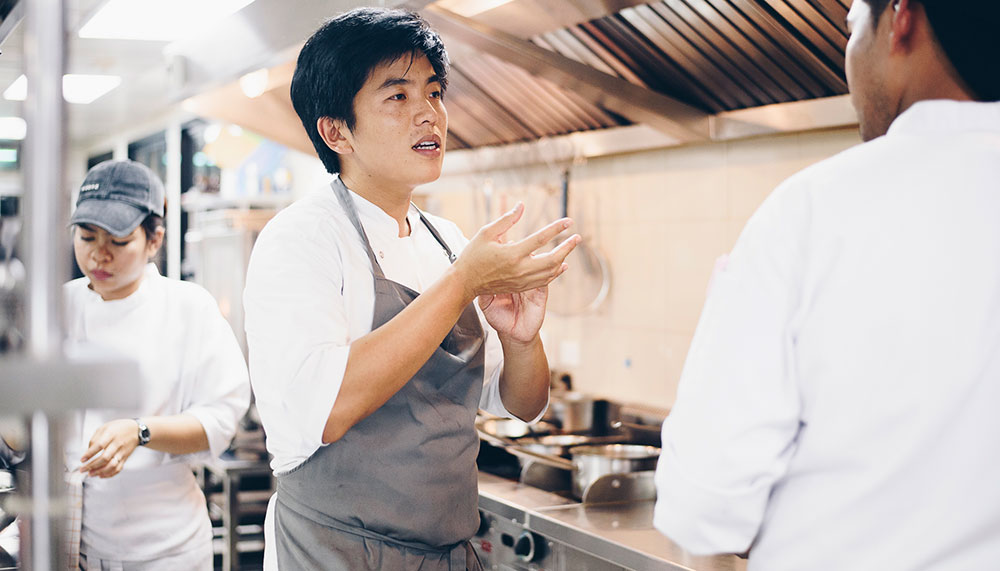 At a masterclass held before the main event, whilst demonstrating how he put his dishes together, he spoke passionately about using only local produce, wanting to keep things simple because "I want people to taste the food and know that it's still Thai cuisine, and not some Western cuisine". In fact, the name of his restaurant is translated from the Thai word for 'season', highlighting his use of seasonal produce in his menus.
Each of the six courses was paired with wines selected by Chef Ton, who is also a certified sommelier.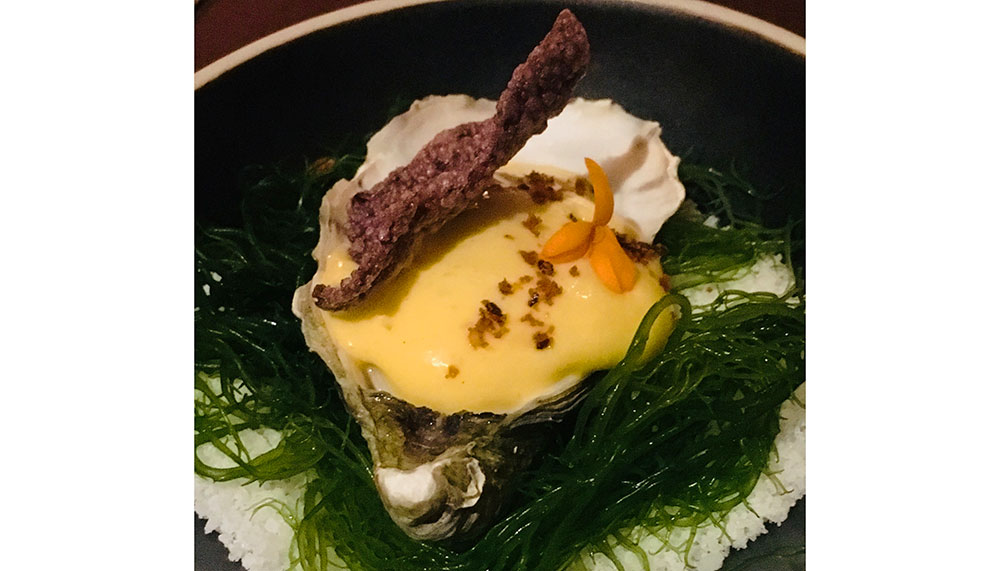 1st Course: Poached Oyster
Yet another inventive way to cook the oyster which most think should only be eaten raw or in the Singaporean context, cooked in or luak. The trick, of course, is not to overcook the delicate shellfish, which in this case, was done just right in Thai rice wine. The lightly whipped sabayon of butter and egg yolk was an unusual accompaniment to the oyster but surprisingly, the combination worked well. The crispy rice also added a different texture to the creaminess of the oyster and sabayon.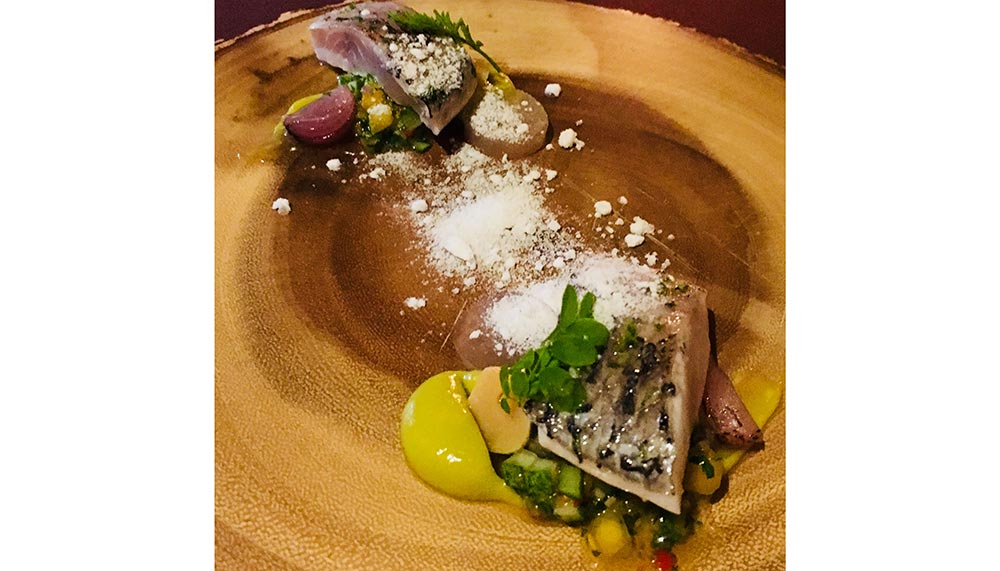 2nd Course: Pickled Local Sea Bass
This is one of the dishes chef Ton demonstrated during the masterclass. Funnily enough, this simple dish which was actually inspired by the avocado. He explained that avocado was in season in Chiangmai at the time he was there. He wanted to prepare a dish with it, and decided to go with sea bass. Charcoal-infused oil gave the fish lovely smoky hints, balanced by zingy ginger snow and pickled onions.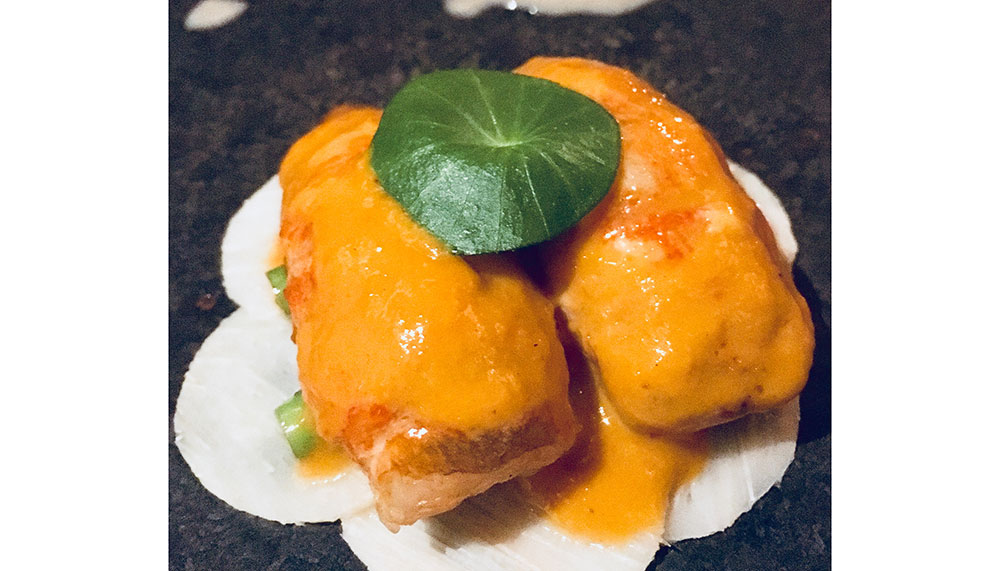 3rd Course: Grilled Local Crayfish
This is like having a whole bowl of choo chee curry packed in two morsels. The crayfish was lightly grilled, and topped with red curry. It was rich as expected, but the thinly sliced young coconut cut through the richness to prevent the dish from being overpowering. This dish is a great example of chef Ton's style. It's modern Thai, but still has strong links to tradition.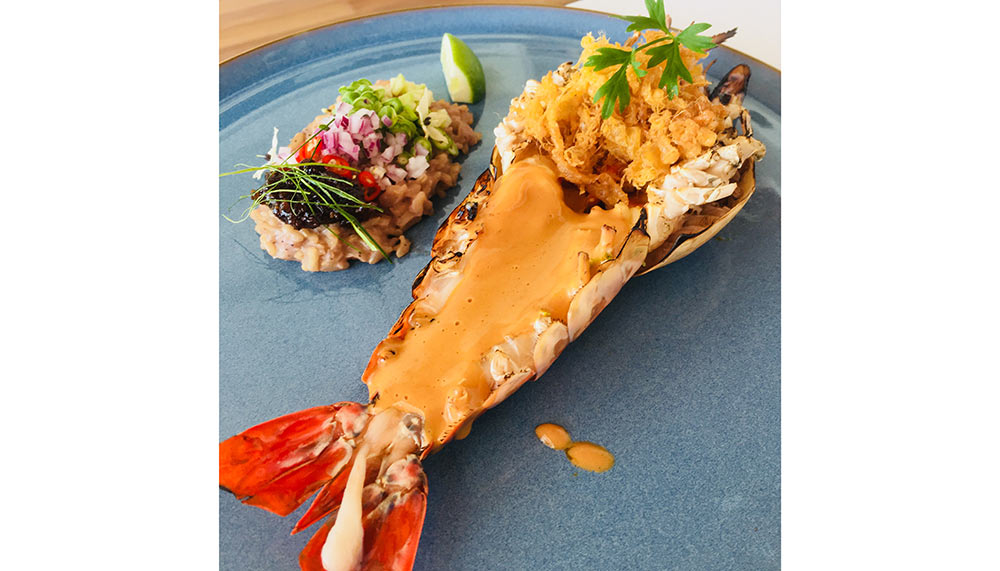 4th Course: Songka Lake River Prawn
This was the other dish showcased at the masterclass. The river prawn, halved and grilled, was topped with topped with a laboriously prepared reduced tom yum 'bisque'. It was served with chef Ton's take on Khao Kluk Kapi (shrimp paste fried rice), made with brown mountain rice, resulting in a Thai-style risotto.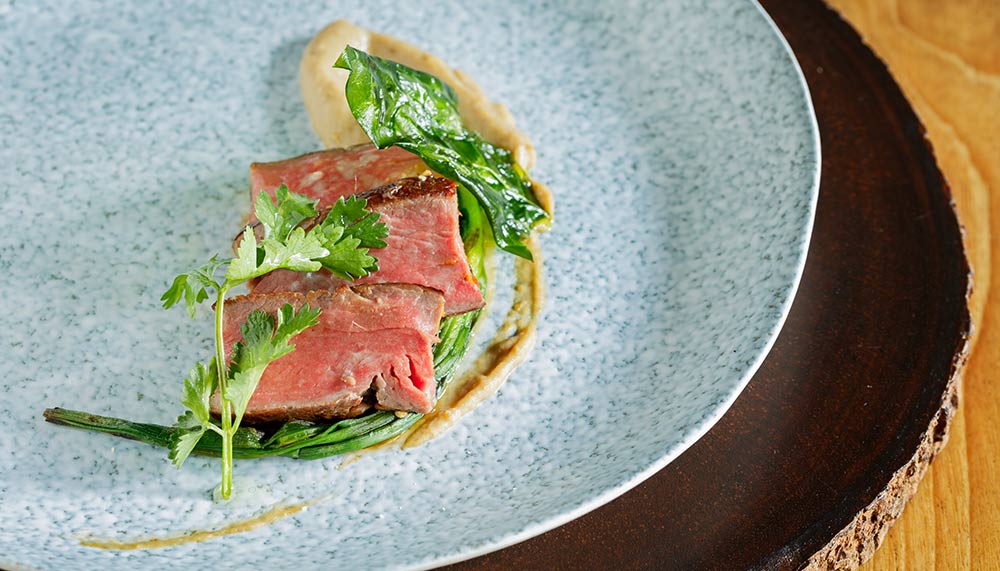 5th Course: Local 30 Days Dry-Aged Beef
By the time we get to this course, I'm stuffed. But who can resist a beef that's perfectly done? Accompanied by charred eggplant and coconut jus, both brought out the natural flavour of the beef.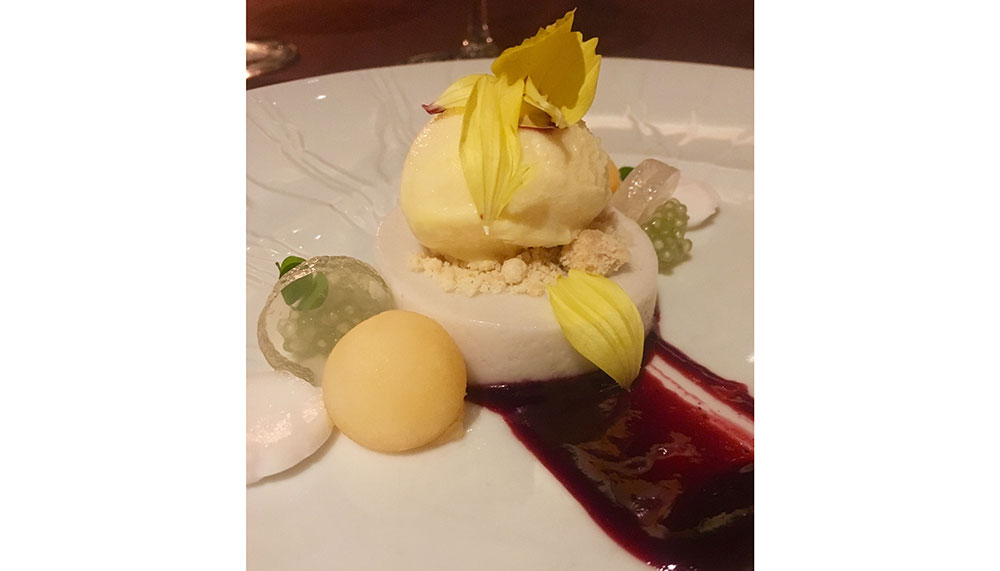 6th course: Panna Cotta
The panna cotta, by virtue of the fact that it is cooked cream, could be a little sweet and rich, but this was a lighter take on the Italian dessert. The tangy local mulberry and refreshing cantaloupe ice cream helped cleanse the palate of any of the rich offerings of the evening.