Royal Salute's Platinum Jubilee Edition is a tribute to the long reign of Queen Elizabeth II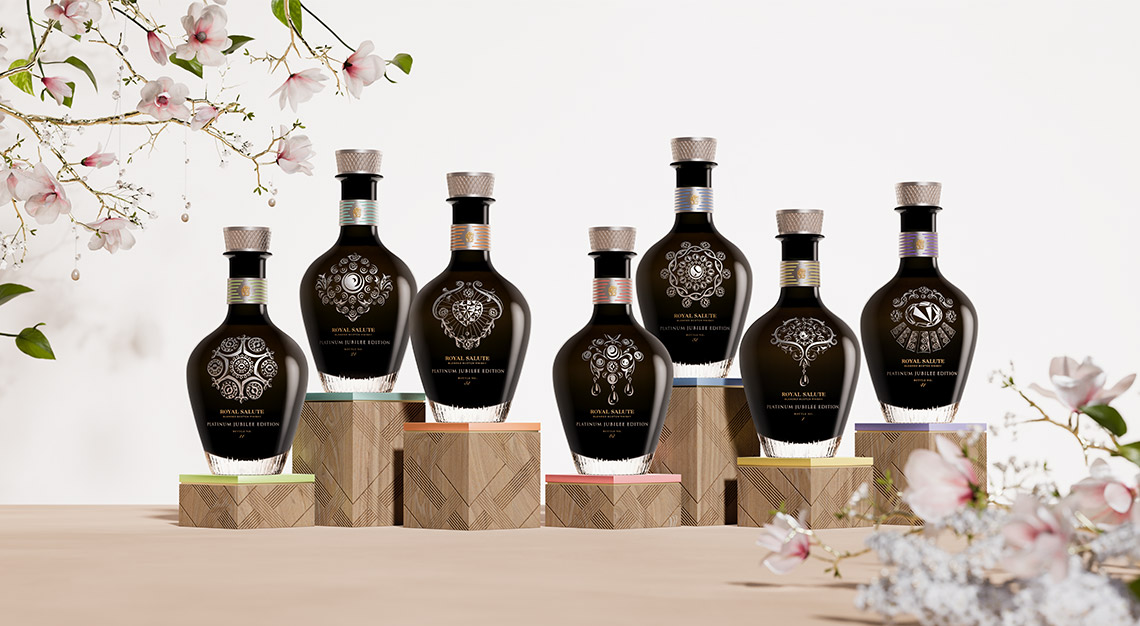 The Platinum Jubilee of Elizabeth II, Queen of the United Kingdom, marks something momentous: 70 years on the throne, making her the longest-reigning British monarch (a feat she achieved seven years ago when she surpassed Queen Victoria). For Royal Salute—a whisky which came to being in 1953 as a tribute to the Queen's coronation—this year was an occasion to be marked.
In the United Kingdom, the main Jubilee celebrations took place in early June. The days leading up to it saw the city of London bustling with festivity; coronavirus pandemic restrictions had been lifted, international travel and the tourists it brought had returned, half-term holidays had begun, and, most importantly, it meant a four-day bank holiday weekend.
It was in this atmosphere that Royal Salute revealed its Platinum Jubilee Edition. The venue for the launch was the Tower of London, still a royal castle and brimming with the history of Britain. Guests included journalists, clients, and friends and collaborators of Royal Salute; the latter comprised the likes of fashion designer Richard Quinn, polo player Malcolm Borwick, and perfumer Barnabe Fillion.
Following a tour of the Royal Armouries and a viewing of the Crown Jewels, attendees were ushered into dinner, and it was here that the Royal Salute Platinum Jubilee Edition (US$20,000) could finally be admired. The main display showcased all seven of its decanter designs, each featuring a design taking after one of the brooches form Her Majesty's iconic collection. Each is also packaged in a box inspired by a colour of one of her many vibrant outfits. The decanters themselves are works of art, crafted out of hand-blown Dartington crystal. There are 21 of these sets, making for just 147 individually numbered units in total. Revealed also was an additional one-of-one bottling that was accompanied by a bespoke brooch by London-based jeweller Bentley & Skinner; this was auctioned several days later by Christie's, fetching £68,750 with proceeds going to the Queen's Commonwealth Trust charity.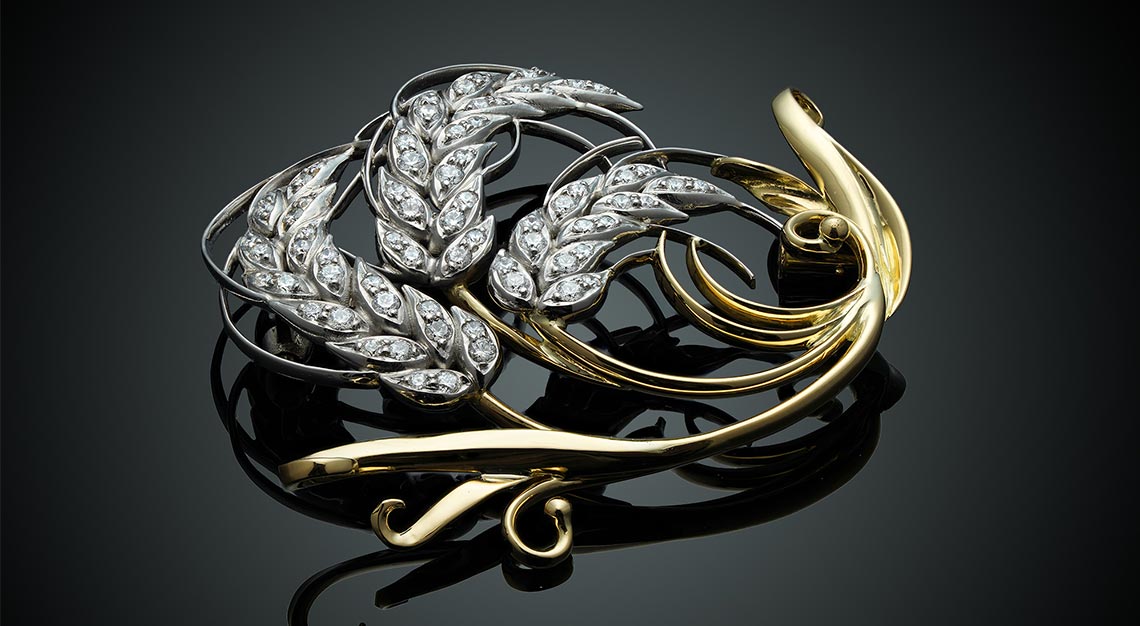 The meal began with Torquhil Ian Campbell, Duke of Argyll and long-time Royal Salute ambassador, proposing a toast to the Queen. It was a surprisingly simple one: "Her Majesty, the Queen," he said, raising his glass; "The Queen!" was the only response needed from the crowd, along with a merry clinking of glasses. 
Just before dessert—which was a chocolate mousse shaped like a crown on a pillow—the Platinum Jubilee Edition was served for the first time: apples, strawberries, and dark chocolate on the nose, a syrupy texture that lingers like jam on the tongue, and far more genial than the 50.8 per cent ABV would suggest.
There is no official age statement, but according to Director of Blending Sandy Hyslop, the Platinum Jubilee Edition is 32 years old—blended at 30 years, then finished in tawny port casks for another two years and 10 months. Tawny port was chosen because it was served at the Coronation Banquet in 1953, but beyond this inspiration, Hyslop had definite goals in mind. "All Royal Salute expressions have a real rich, opulent, sweet character. And what I wanted to do was bring out a syrupy, fruity jam-ness, and a thick, sweet texture to the blend that would really coat the mouth and take a while to dissipate on the palate," he explains. "It didn't taste like something cask strength, which was absolutely to do with the malts that we chose, and the finish in the tawny port casks." 
The 30 years of aging is something Hyslop considers a sweet spot, where the flavours from the cask and distillate are balanced. "I didn't want anyone to try the Platinum Edition and get lots of oak," he continues. The long finish in tawny port casks was to complement the whisky, but not compete with it. "I cannot stress how important it was to get freshly emptied casks. They were shipped to us two days after they were emptied, and filled within 48 hours of landing in Scotland…which allows that real freshness of the cask to have maximum impact. It made such a difference, I think," he says.
The blend also incorporates malts from seven lost distilleries, Lochside, Inverleven, Caperdonich and Dumbarton amongst them. "I think it's worth mentioning that these whiskies in their own right are really rare. But we felt it was so important to get this blend right. There was nothing off limits," he says, adding that those whiskies would have been fine single malts on their own.
Such a pinnacle project—and a somewhat experimental one at that—came with certain pressures. Hyslop spent about four or five years working on the blend, and towards the end he was sampling the whisky every eight weeks, searching for the right conclusion. He took them out of casks for about six weeks until the decanters were ready, then he and his team bottled them right there in the blending room.
"There's two ways of looking at this. One is that I didn't have the worry of producing it again, making it every year, like Royal Salute Signature Blend. That has a different kind of responsibility," he muses. As Director of Blending, he has to manage inventory and purchasing as well. "When you're making something like the Platinum Edition, you can just make something absolutely fabulous with no worry about making another one next year. But on the flipside of that, it's a huge responsibility under your tenure as Master Blender to produce something for the Platinum Jubilee. I think it will be a long, long time before we have another 70 years on the throne, so I really wanted to produce something special, to make sure that we had something that was really fitting."
It was at the dinner that Platinum Jubilee was tasted for the first time outside the blending, and as confident as he was, there was a sense of relief when the compliments began coming in. "The last thing you need is something going 'I really don't like that!'" he jokes. "When people come across and say to you that they love the flavour, they've never tasted anything like it—that makes you very, very proud. You feel like that's mission accomplished."