In this year's Best of the Best, we honour the brands and people behind the most covetable products. Here are our favourite pieces of jewellery that topped the list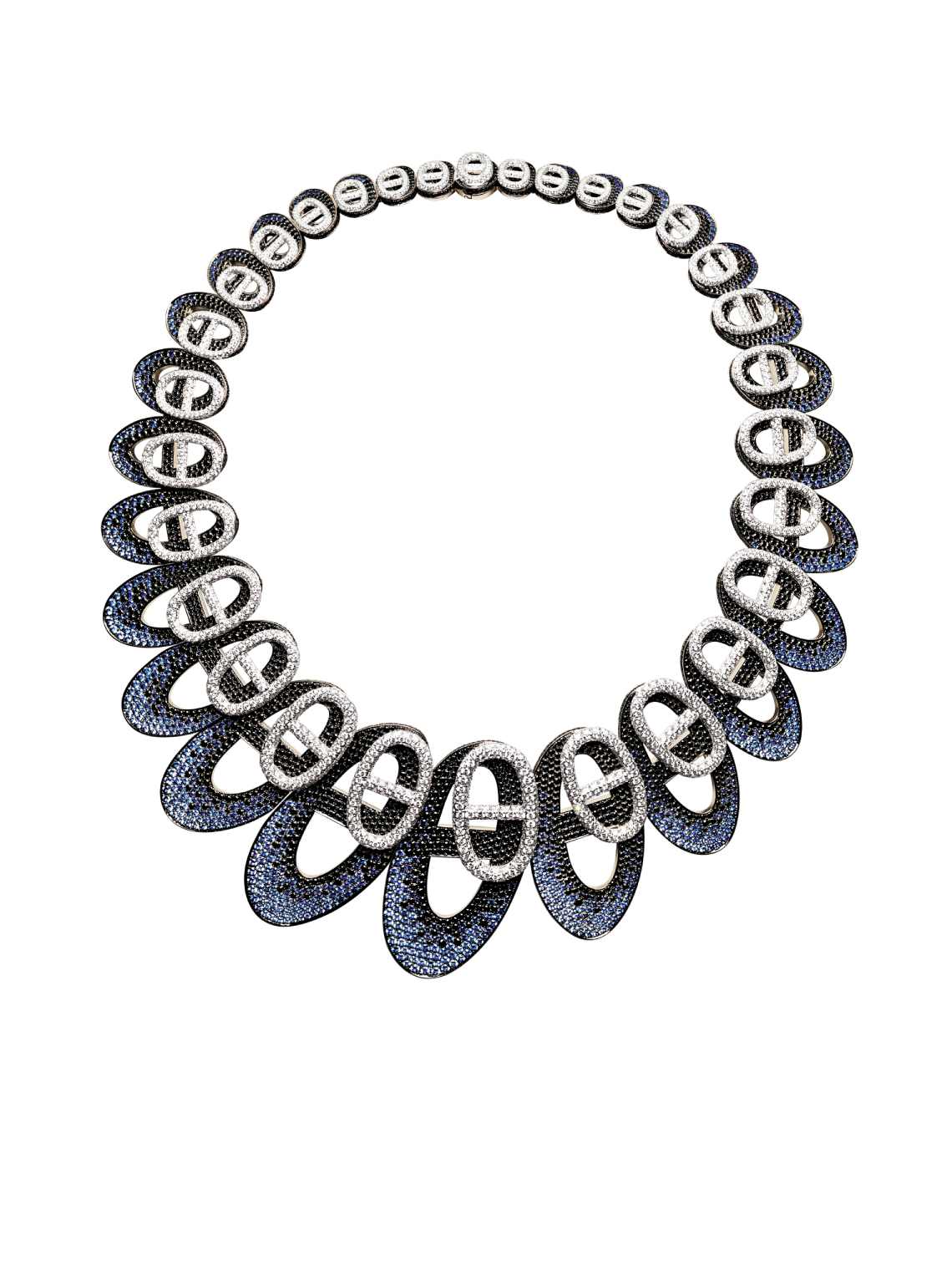 Jewellery of the Year
Hermès Collier Chaînes d'ombre
Although most Hermès products have their roots in the equestrian world, its 86-year-old Robert Dumas-designed chaine d'ancre (anchor chain) motif was inspired by the sea. Since 1937, it has adorned everything from bracelets and belts to flatware. But the most magnificent take was unveiled with the Parisian firm's latest high- jewellery collection: a white-gold necklace whose links are set with an intricate pave of diamonds or a degrade of black spinels and blue sapphires.
The French house is known for its restraint, but jewellery is a medium where it can be good to let spectacle go unchained, so to speak. Not to be overshadowed by a Kelly or a Birkin, these works manage to blend classicism with an edgy appeal. As a result, the exclusivity of these one-of-a-kind creations makes them just as difficult, if not more, to add to your collection.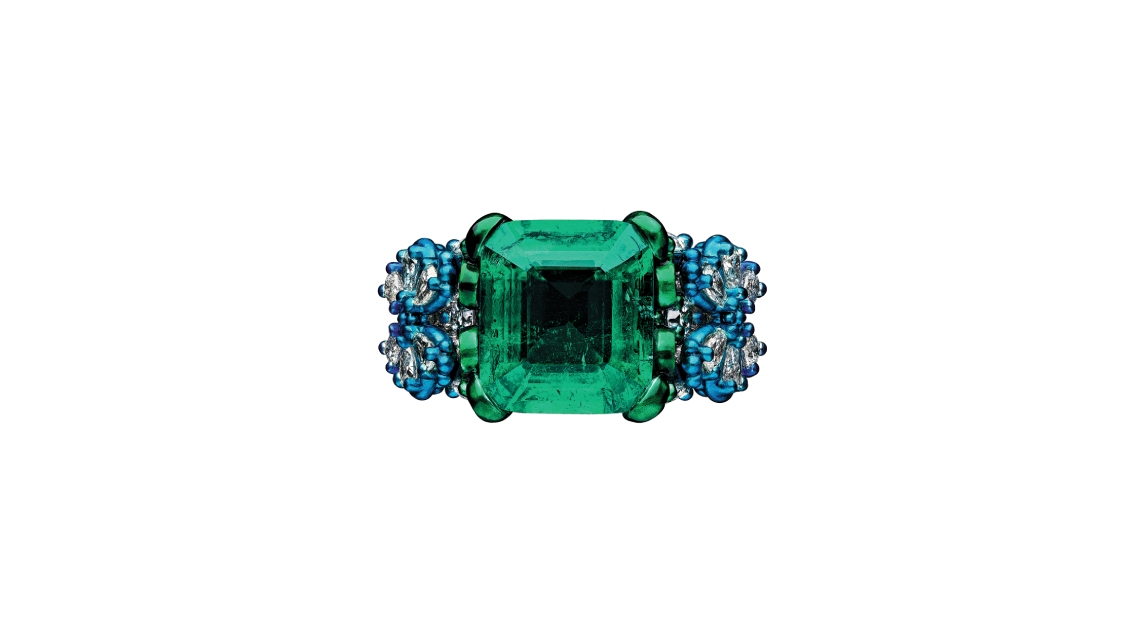 Best Ring Setting
Dior
Since the beginning of Victoire de Castellane's 25-year career at Dior, where she reigns as the longtime creative director of jewellery, coloured stones have always been a focal point. Many of her collections have been punctuated by sizeable emeralds, from heavyweight, pear-shaped versions mimicking leaves in the rose-shaped Bal de Mai necklace from 2011 to 2019's Vert Prairie emerald choker sprinkled with offset Asscher-cut emeralds next to multicoloured sapphires and chrysoberyls. The stunner of Dior's latest Dearest Dior collection is set in white gold with prongs accented in green lacquer to further accentuate its size. On each side, 2.43 carats of white diamonds are set in white gold and contrasted with electric-blue lacquer for a stunning effect.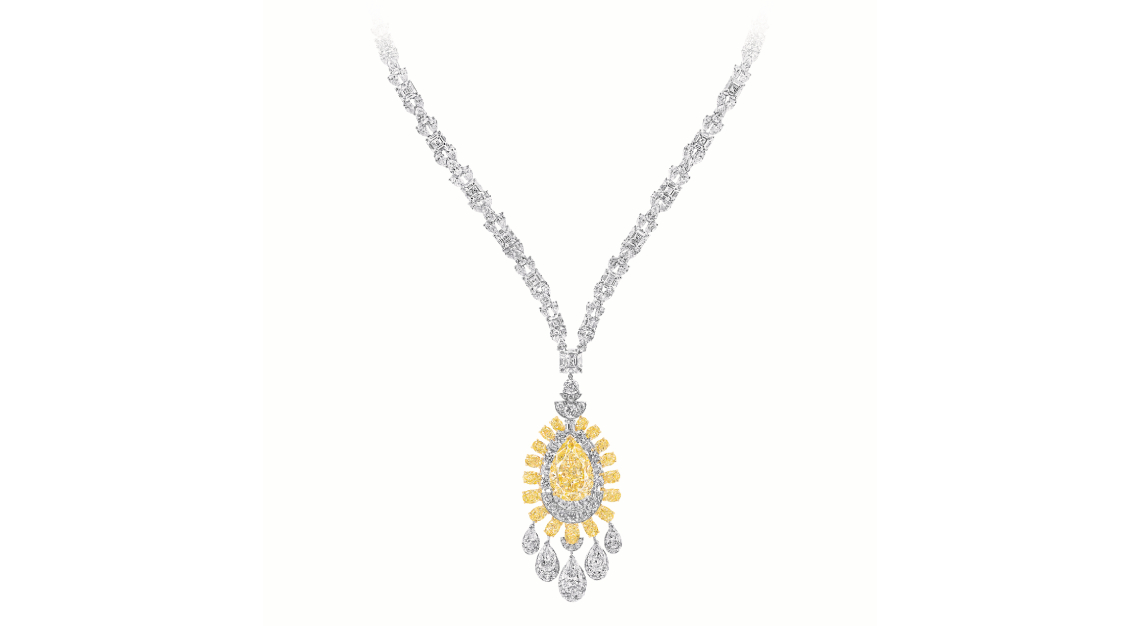 Best Necklace
Graff Sunrise Yellow Diamond necklace
If a diamond isn't your best friend, it must at least be a symbol of purity and eternity, and who could complain about that? Especially a diamond necklace, a simple accessory that adds elegance and sophistication to any outfit for any occasion. Graff's Sunrise Yellow Diamond necklace is set with a 30.28-carat pear-shaped yellow diamond and 138 carats of yellow and white diamonds. A necklace of incomparable beauty and one that represents the very best of Graff, it enhances the natural beauty of the pear-shaped yellow diamond, allowing it to radiate warmth, happiness and the golden glow you desire.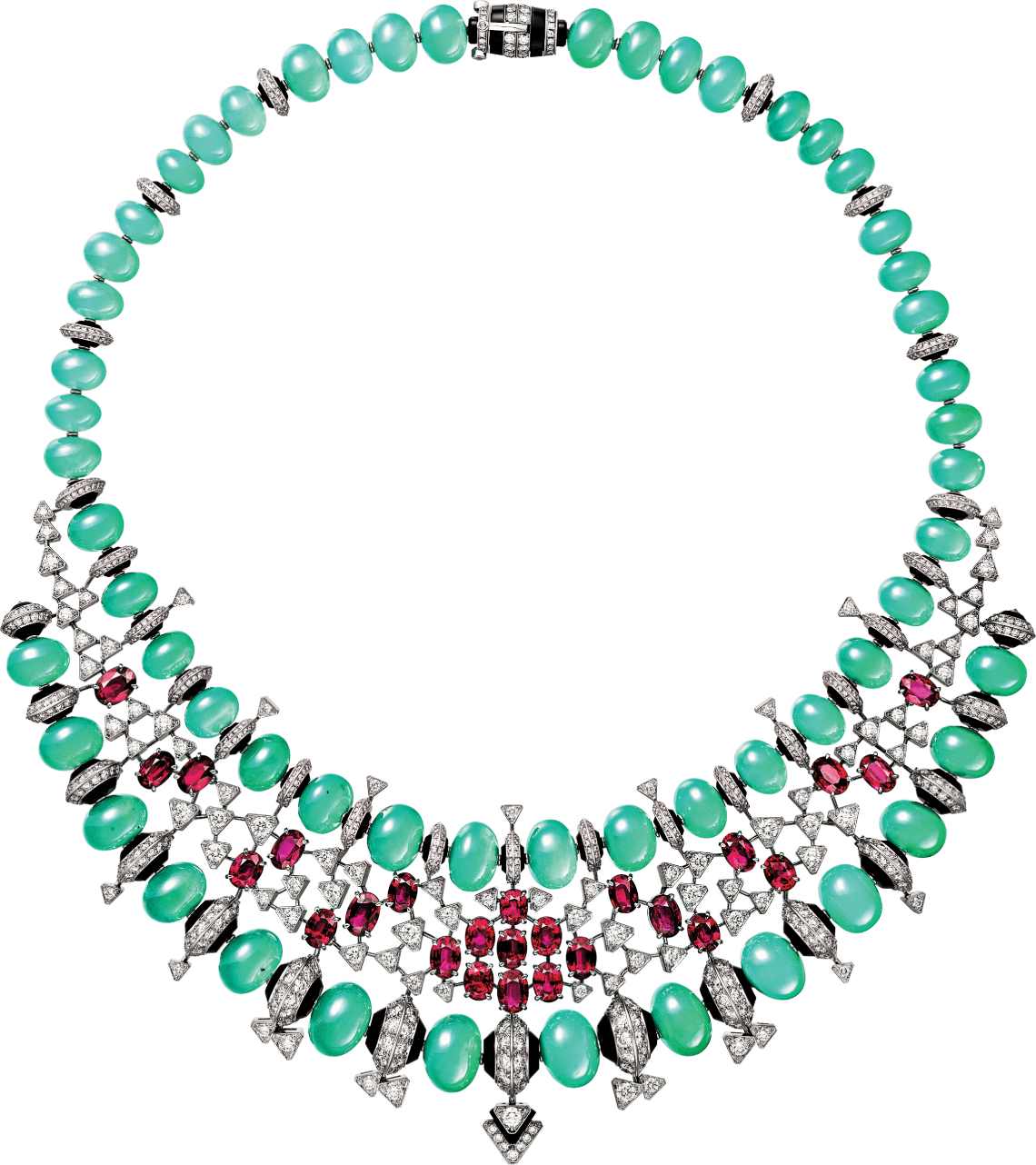 Best Homage
Cartier Rituel Necklace
When Cartier unveiled its Beautés du Monde collection in Madrid last June, one of the most exceptional pieces was inspired by Mesoamerican jewellery. The Rituel necklace combines two strands of glacier-blue chalcedony beads separated by diamond-and-onyx beads, some with diamond-set triangle tips. Between them is a matrix of rich fuchsia-hued rubies and diamonds interconnected by white-gold stems. In 2018, a piece with similar architecture, made in seventh- century Mexico from pink shells, was displayed at The Metropolitan Museum of Art's Golden Kingdoms: Luxury and Legacy in the Ancient Americas exhibition—needless to say, Cartier's version offers a bit more sparkle.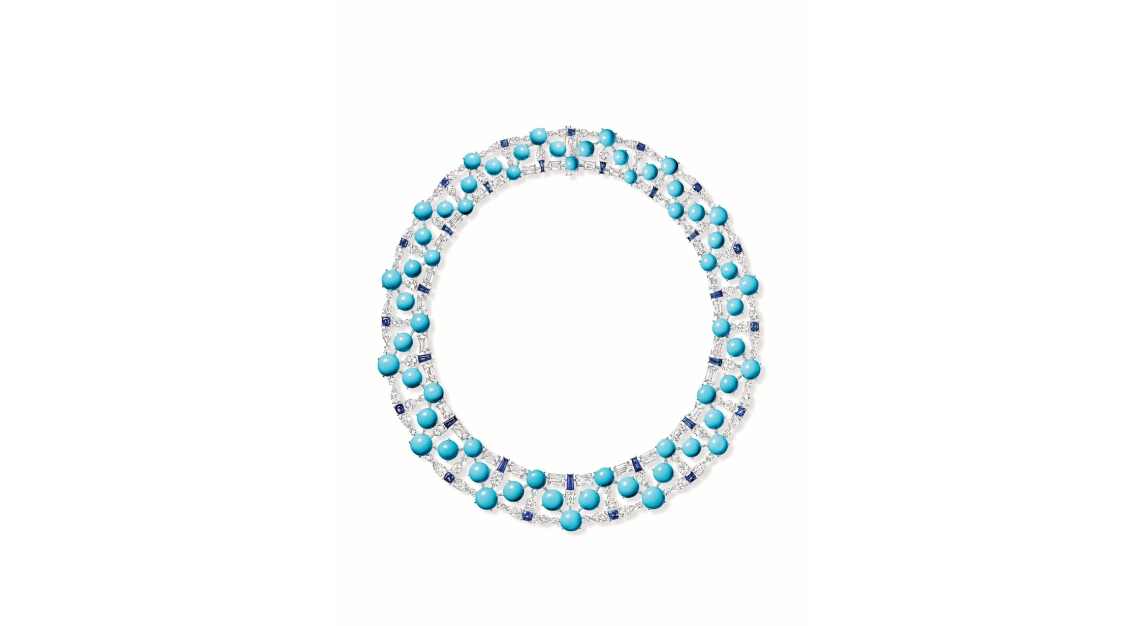 Best Colour Story
Harry Winston Majestic Escapes Fiji Necklace
High-jewellery collections push the boundaries of what's possible with extraordinary stones, showing off a jeweller's unbridled creativity and technical prowess. A prime example is Harry Winston's Majestic Escapes, a collection of eight unique suites inspired by picturesque landscapes, which was unveiled last June. For the Amalfi necklace, richly hued rubellites, Paraíba tourmalines and turquoise evoke the vibrant bougainvillea and clear waters off the Amalfi Coast, while the blue domes of Santorini are referenced with that necklace's aquamarines and sapphires.
The designs showcase the founder's pioneering techniques from the 1940s. Every piece is executed so that the metal virtually vanishes and the gems appear to float on the skin. The Fiji necklace, seen here, is our favourite example, with vivid cabochon-cut turquoises appearing suspended over the diamonds and sapphires, all set on an open-worked, flexible collar.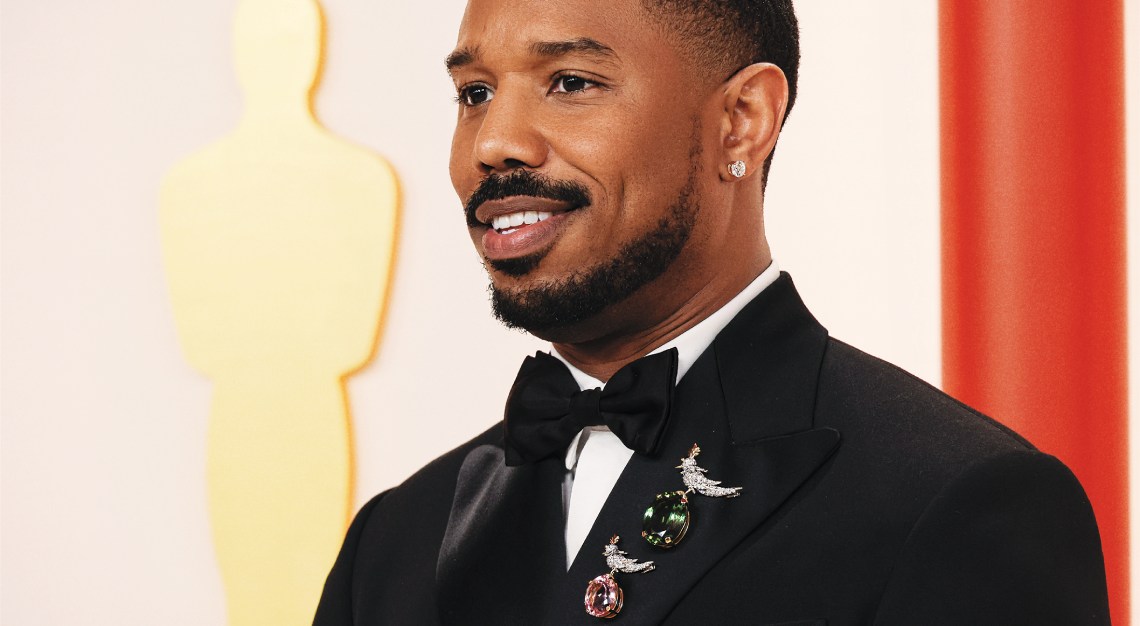 Best Unisex Moment
Tiffany & Co. Bird on a Rock
Jean Schlumberger's Bird on a Rock brooch has been a staple of Tiffany & Co.'s high jewellery since its creation in 1956. Once seen as a must- have for the socialite set, the diamond bird— perched atop sizeable, colourful stones such as citrine, tourmaline and morganite—has recently been seen on a new set of A-listers. Everyone from Odell Beckham Jr and Jay-Z to Michael B Jordan (left) has worn Tiffany & Co.'s birds, affixed to both tuxedos and sportswear. What was once viewed as a piece for ladies of a certain age (and status) has now become the hippest accessory for guys on the red carpet, pinning an ultra-cool new perspective on the heritage design.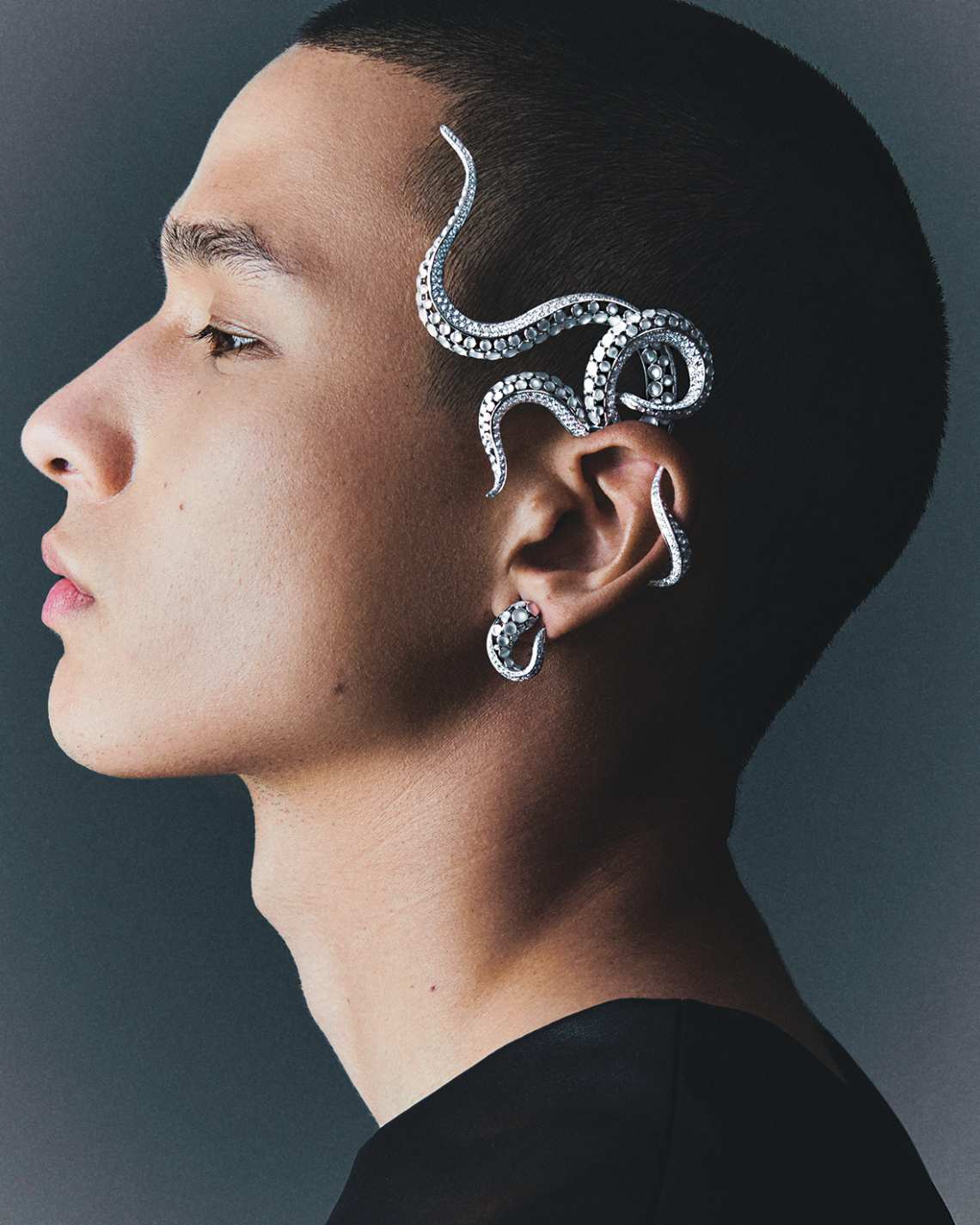 Best Ear Cuff
Boucheron Octopus Earring
Boucheron's creative director, Claire Choisne, is one of the greatest talents of her generation. Every year, she manages to conceive ideas never before seen in jewellery and this Octopus ear cuff earring is no exception. Designed to look like a tattoo, the single earring's white-gold tentacles, decked in 443 brilliant-cut diamonds interspersed with 178 mother-of-pearl pastilles, curve up toward the temple, encircle the outer ear and then seem to penetrate the lobe. Although set in stone and metal, the tentacles appear to undulate with life—a fittingly imaginative interpretation of one of the sea's most intelligent creatures.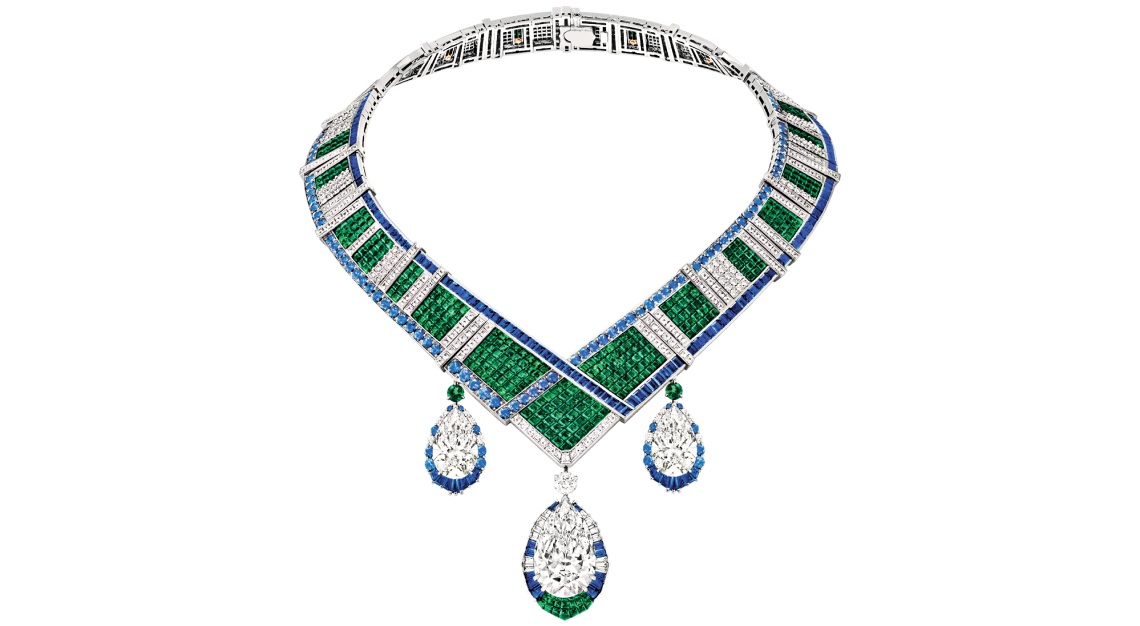 Best Diamonds
Van Cleef & Arpels
Van Cleef & Arpels made jewellery history when it acquired the Lesotho Legend in 2018. At 910 carats, the D-colour Type-IIa diamond—the highest grading of purity and clarity—was the fifth-largest rough diamond ever mined. Over four years, the house cut 67 stones from the historic rough and conjured a stunning high-jewellery fantasy.
Unveiled in Paris last summer, the Legend of Diamonds collection featured 25 showstopping jewels with the brand's signature Mystery Set technique (setting gemstones so close together that no metal is visible to the eye) in curvy, undulating shapes with rubies, emeralds and sapphires creating an intense interplay of colour and light.
There's more to the jewellery than meets the eye. Designs such as the Chevron Mystérieux necklace, seen here, are transformable and can be worn in six ways. Inspired by the crossover neckline of a 1956 Pierre Cardin dress, the necklace has a trio of pear-shaped D-flawless diamonds that can be removed and added to a ring and earrings or worn as one, three or no stones on the necklace. The pendant stones can also be slipped onto a chain, as can the central 31-carat diamond drop. Which is fitting: diamonds this important deserve to live multiple lives.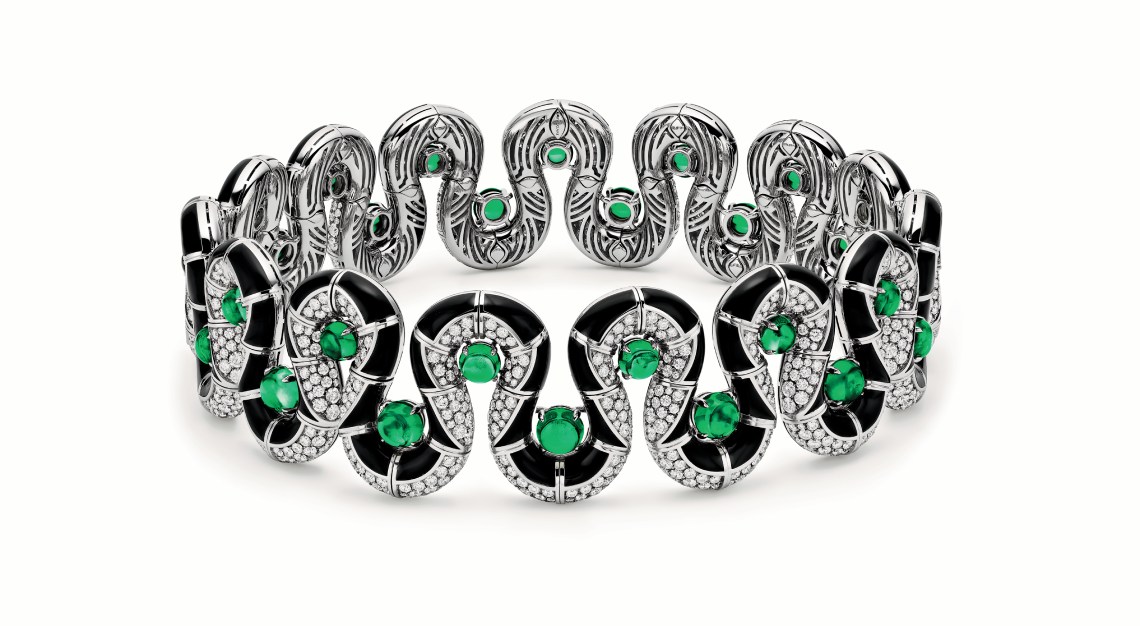 Best Icon Reinvention
Bulgari Serpenti Choker
The first Serpenti, produced in 1948, used a square- cased watch at the tip of a coiled bracelet that wrapped around the wrist—versions with a snake-shaped head didn't appear until the 1950s—and in the 75 years since, Bulgari has reinterpreted its coveted design into an array of lust-worthy creations. But this year, the Italian jeweller went back to its roots to unveil a less literal representation. Using just the shape of the body slithering around the neck, the house's choker features a mix of diamonds, onyx and cabochon-cut emeralds set in platinum, creating one of the most striking renditions of the motif yet.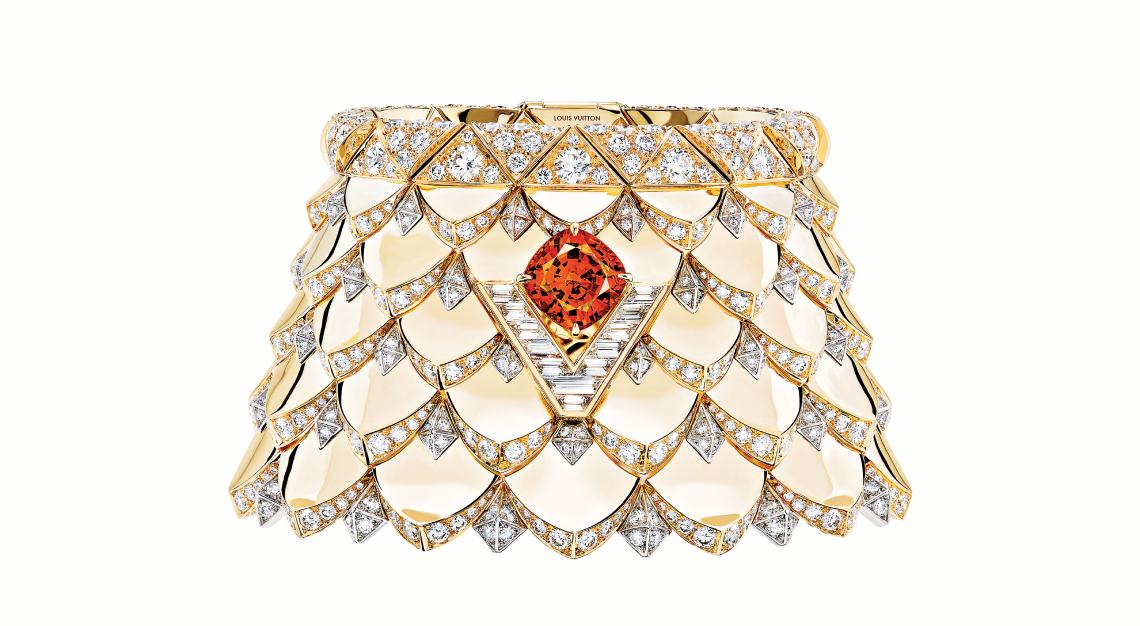 Best Cuff Bracelet
Louis Vuitton
For Louis Vuitton's Radiance collection, artistic director of watches and jewellery Francesca Amfitheatrof cleverly incorporated the V from the founder's surname, crafting a diamond-set platinum centrepiece and using it to frame a 7.86-carat spessartite garnet. Surrounding this angular talisman are pointed, mirror-polished yellow-gold scales (each also tipped in platinum-set diamonds) that echo its shape, which creates a mesmerising effect on the wrist. The result is a contemporary Cleopatra vibe that only gets stronger when you add the matching collar necklace and earrings. It's a suite fit for a modern-day queen.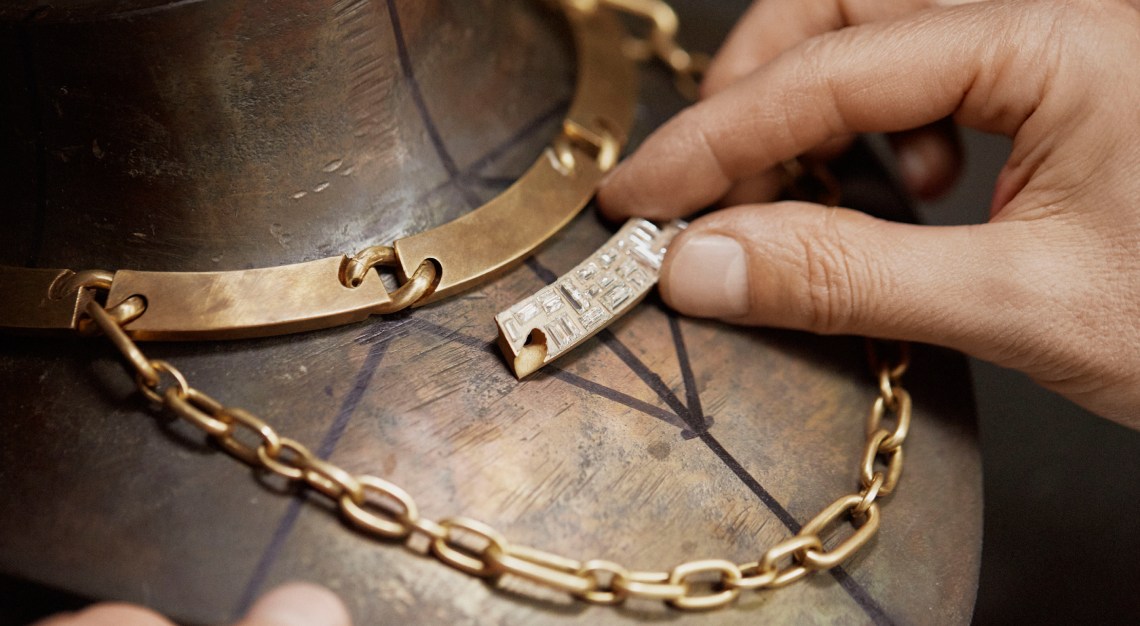 Best Inspiration
Pomellato Ode To Milan
This collection is a love letter to Milan, where Pomellato was founded in 1967. Comprising 33 statement pieces, it is an inspiration of the city's different facets—from modern skyscrapers to secret gardens—and an attempt to capture Milan's rich diversity and unique energy. It also shakes up the codes of traditional high jewellery with contemporary yet elegant designs over four chapters, each anchored by a different inspiration.
The Vertical Landscapes chapter takes its cues from Milan's modern architecture, capturing the strong, angular silhouettes of Rationalist skyscrapers, while the Contemporary Heritage chapter references the city's past. The other two chapters comprise Creativity On Stage, which highlights Pomellato's mastery of goldsmithing, and Terrazza Duomo, an exploration of the Duomo, a masterpiece of 14th-century gothic architecture.