The Lost Blend is a premium concoction of some of Scotland's finest aged whiskies
Whisky connoisseurs are definitely no stranger to Royal Salute's range of rare, exceptional whiskies. The label's signature 21 Year Old range, for one, has been celebrated by many iconic figures around the globe – did you know that Singapore played host to the Royal Salute 21 Year Old Polo Edition in 2017, and Britain's Prince Harry took part in the sport? The most recent addition to the 21 Year Old range is The Lost Blend, Royal Salute's first peated whisky that is now available exclusively at the Singapore Duty Free.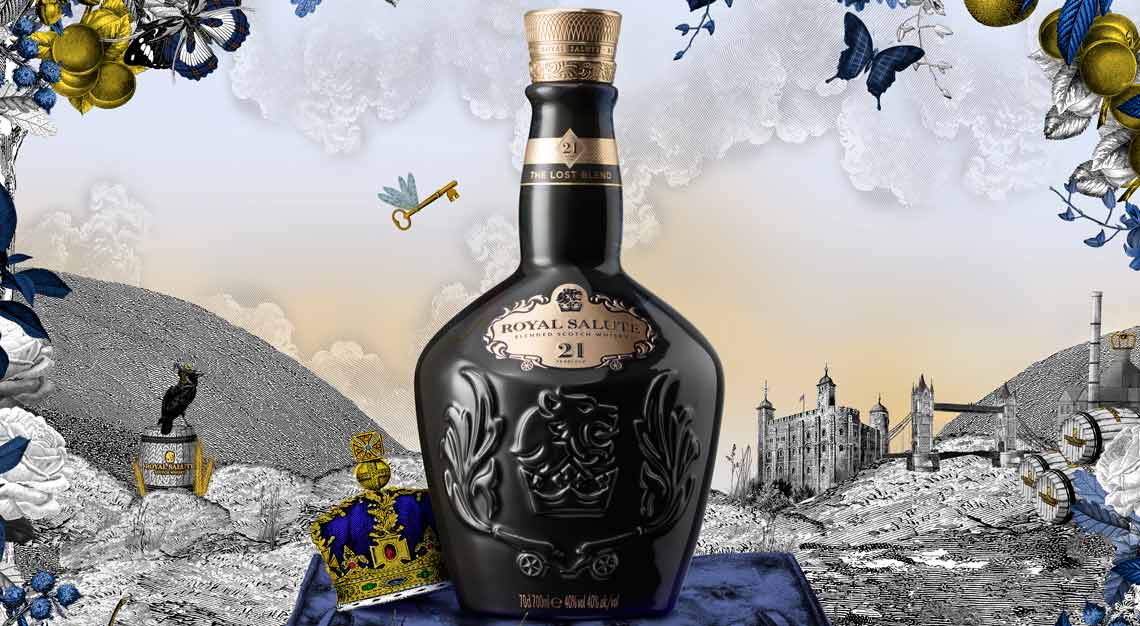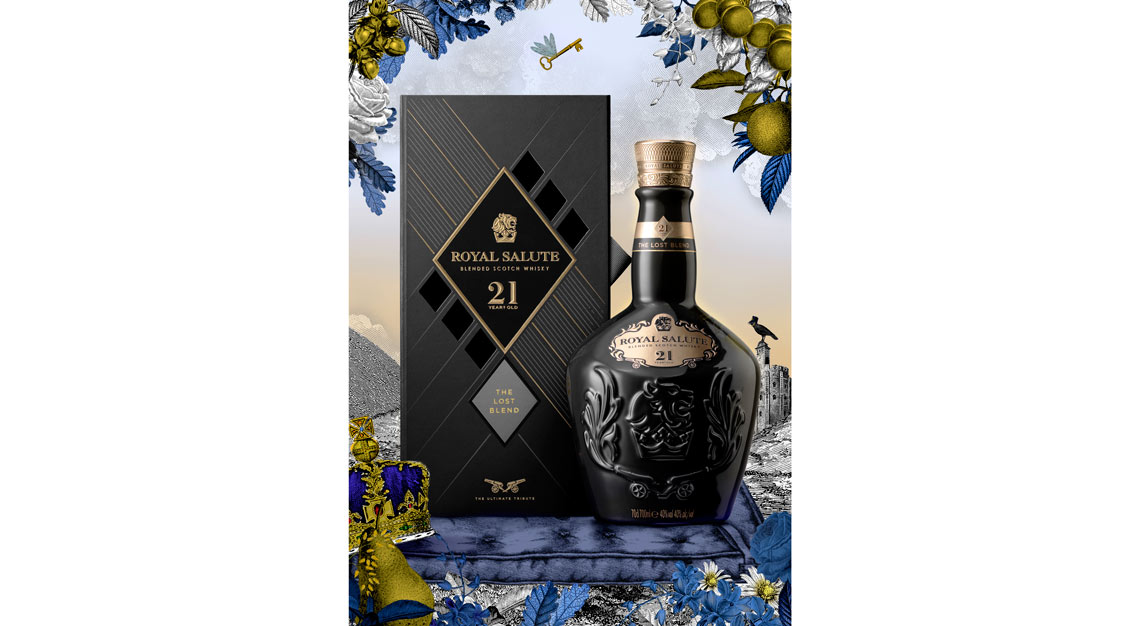 Sourced from distilleries that are no longer in production, The Lost Blend was created by Royal Salute's Master Blender, Sandy Hyslop, who carefully selected from a rare selection of Scotland's finest aged whiskies. An initial whiff reveals nectarous notes of orange and peaches intertwined with warm bonfire embers. This in turn leads to a final melange of smoky notes which include pears, orange rind and hazelnuts.
The Lost Blend is also an addition to Royal Salute's flagship whisky, The Signature Blend, which was originally created as a gift for the Coronation of Queen Elizabeth II in 1953. Ensconced in an elegant black box, the new bottling features striking and quirky art motifs designed by award-winning illustrator Kristjana S. Williams, whose portfolio includes the album cover of English rock band Coldplay's A Head Full of Dreams. These charming design features include illustrations of the British Royal Menagerie which pay homage to the rich history of Scotch whisky.
The Lost Blend (US$168) is now available for purchase at Singapore Duty Free, and will only be made available in Duty Free stores around the world from July 2019 onwards.