Gordon & MacPhail reveals twin whiskies from its Private Collection selected by the Urquhart family's identical twin brothers
Gordon & MacPhail – curators of some of the world's finest and rarest single malt Scotch whiskies – is taking things to a different level with a new release from its Private Collection – a pair of decanters selected by identical twin brothers Stuart and Richard Urquhart. Containing the oldest single malts from the Longmorn distillery in Strathspey, Speyside, the family connection runs even deeper – the whisky contained within was laid down by the brothers' grandfather George Urquhart in 1961.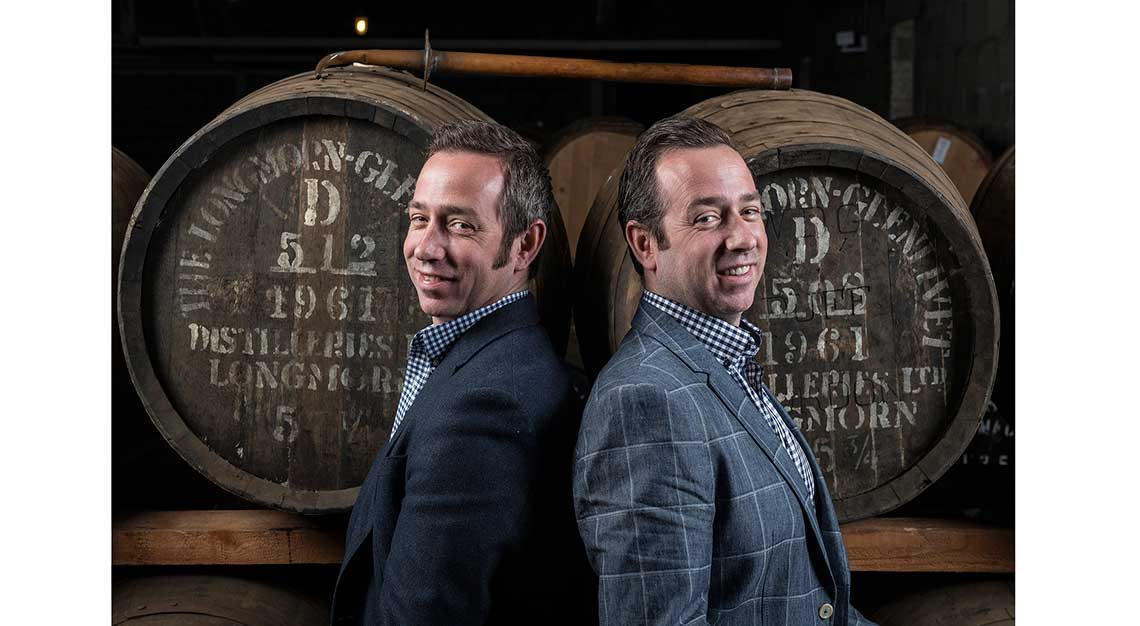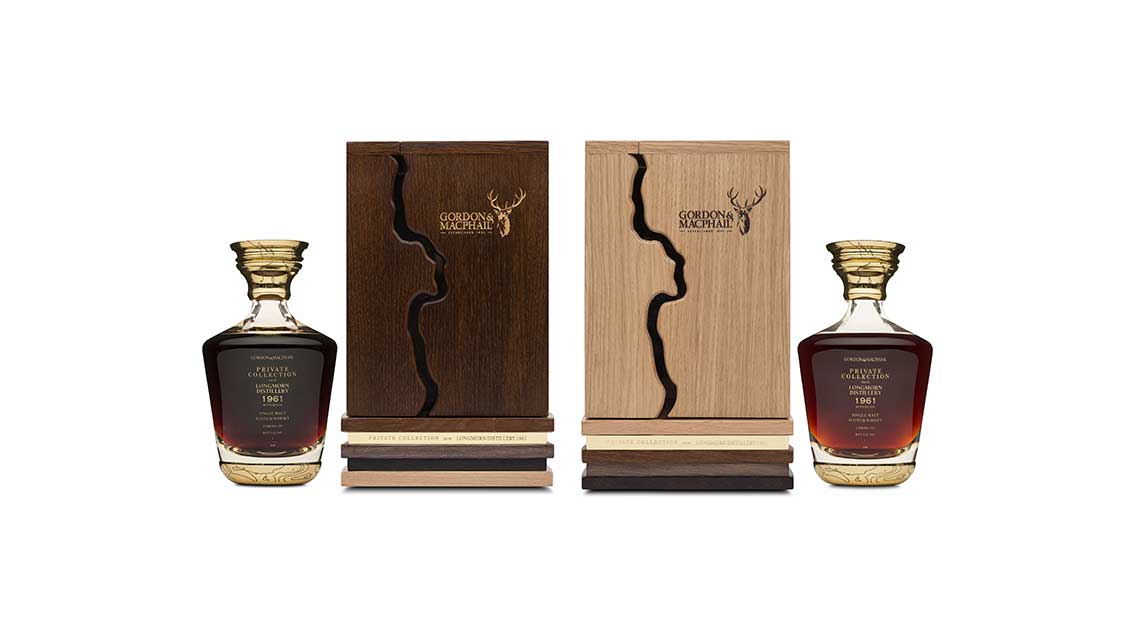 With only 97 sets of the twin decanters available worldwide priced at £30,000 (S$51,937), this is a liquid prize indeed. An experiment by George to understand the effects of European oak over American oak in the maturation process, the whisky started life with the same DNA – like identical twins – but Cask 508 was matured in first-fill, sherry hogshead casks while Cask 512 used American oak. Over half a century later, Cask 508 – selected by Richard – has complex aromatic and spicy notes, while Stuart's choice of Cask 512 is slightly sweeter and fruitier. Born together, but matured separately, each whisky started life at the same time and place, but was shaped and developed through the magic of oak to create differences that are subtle and sizable.
The twin release from the Gordon & MacPhail's Private Collection from Longmorn Distillery is individually numbered in hand-blown decanters. Along with the decanters, buyers will also receive a book from rare whisky specialist Jonny McCormick and a signed certificate of authenticity from each brother.