In this year's Best of the Best 2019 – Asian Edition, we round up the greatest brands, products and experiences in the region. The overhaul of the Singapore Airlines A380 Suites means first class passengers get roughly double the space
It says a lot when, upon a complete overhaul of its new A380 Suites, Singapore Airlines took the top spot in the Best First Class Airline Seat category in the 2018 Skytrax rankings.
To give you some background, the airline revealed its new offering at the end of 2017, with just six cabins (down from a previous 12), which means that first class passengers could now enjoy roughly double the amount of space.
Located on the upper deck at the front of the plane, each suite boasts window views and is equipped with a separate armchair and a bed. Certain cabins can be combined to form twin suites. But space, food and service aside, what makes the flight even more comfortable (and enjoyable) are the seats.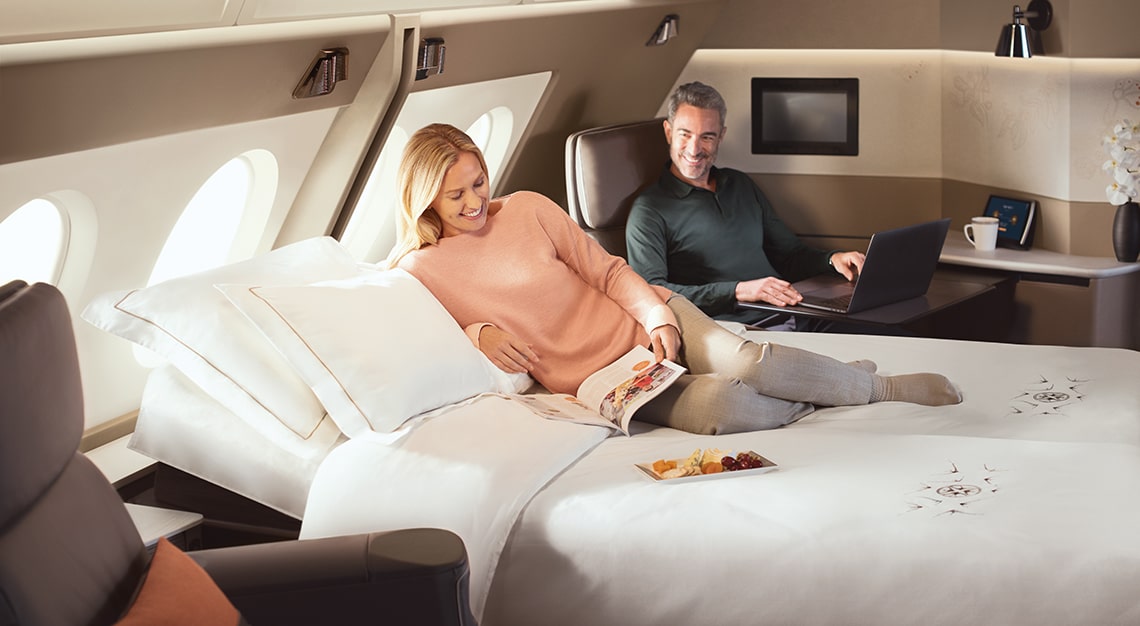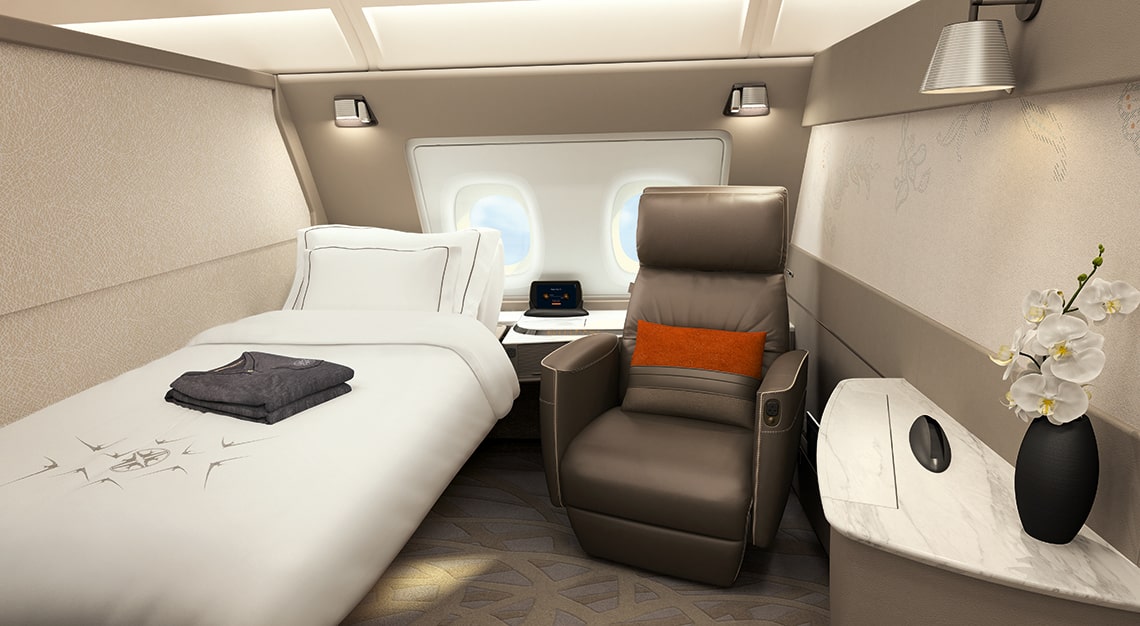 Designed by aircraft equipment company Safran, each full-grained leather seat measures 21 inches in width and reclines to 45 degrees.
It has also been designed to follow the curvature of your spine, offering lumbar support throughout the flight, regardless of whether you're watching a movie, having a meal, leaning back to read the newspapers or swivelling your chair to face your partner in the neighbouring cabin for a chat.
The entire cabin can be controlled at your fingertips, which means you'll be hard-pressed to find a reason to leave your seat. But when you do, we're willing to hedge our bets that you'll be thinking of when you'll be able to replace the recliners at home with this baby.
This was a part of our Best of the Best 2019 – Asian Edition. To view all winners, click here.