The sun seekers at this beach resort are of a different breed
Six Senses Ninh Van Bay is a place where sun worshippers thrive, and no, we are not talking about the pampered guests sipping cocktails on the resort's pristine beach. Instead, the sun worshippers here can be found lined up in neat rows on a hill – they are the 800 solar panels that make up Ninh Van Greens, the first ever in-resort solar farm in Vietnam.
Covering a total area of 1,600 sqm, the solar farm is elevated 2.5 metres above the ground and designed to allow dual usage of the land. The panels are strategically oriented to allow just the right amount of sunlight to filter through to the ground below, feeding a thriving organic garden.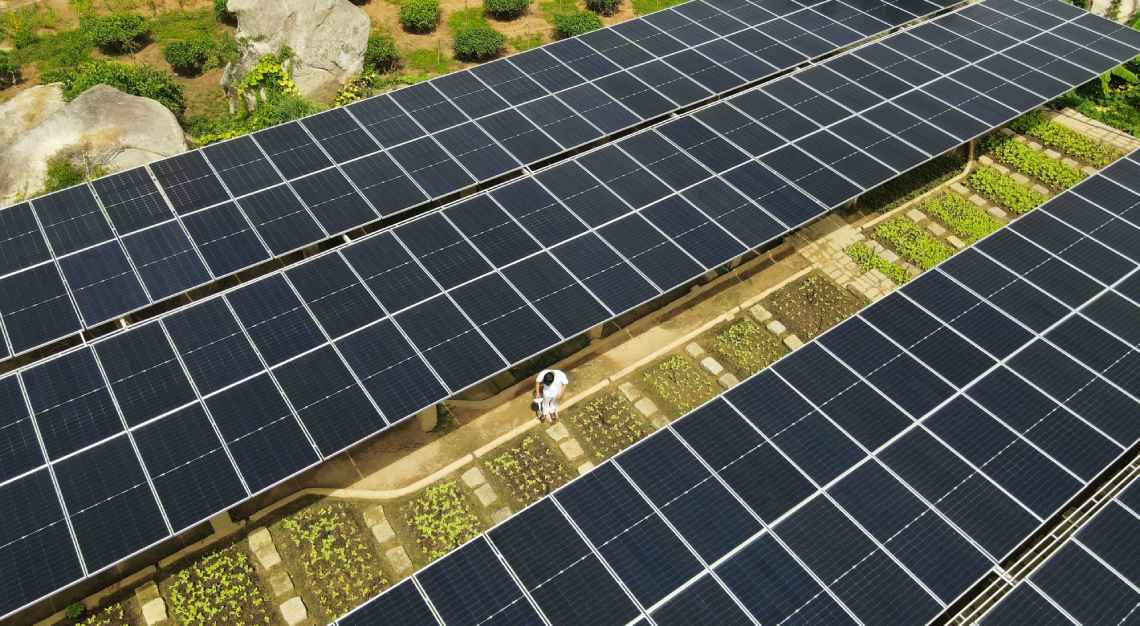 Ninh Van Greens currently generates about 17 per cent of the resort's electricity. Since August of this year, the organic garden, which the resort has named Solar FreshCuts, has yielded 31 different crops, providing 580 kg of produce for the resort's restaurants. There are plans to cultivate an additional 2,000 sqm of area on the hill to grow 15 different varieties of fruit trees, including banana, jackfruit, mango and pomegranate. The fruit trees are expected to yield 90 kg of fruits and leaves eventually.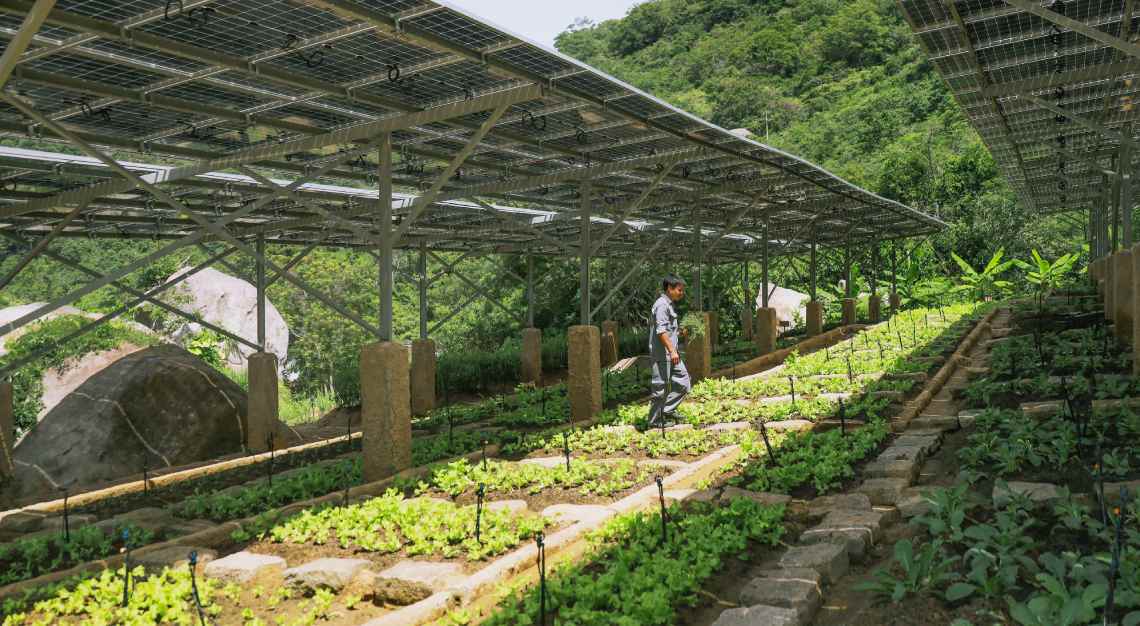 Guest may enjoy this bounty at the property's destination dining space, The Farmhouse. The experience starts with a walking tour of Solar FreshCuts guided by the resort's culinary team, and is followed by a farm-to-table meal featuring fresh produce harvested from the garden. Prepared with a minimal waste ethos, dishes often feature every part of the plant, from stalks and leaves to stems and skins.
Gastronomy isn't the only arena where the garden's harvest shines. At the spa's Alchemy Bar, the healing properties of herbs and plants are brought to the fore in spa and beauty products. Guests may take part in workshops here where, guided by trained therapists, they create personalised blends for body scrubs, hair shampoos or hand sanitisers to take home as a unique souvenir.