In our

weekly series

,

we bring you the latest in luxury news around the world. This week's highlights: Suntory's world-blended whisky, Santus saves all wine, and the Dyson Zone breathes easy
Feel every cobble and gravel on Garmin's smart bike
Experience the thrill of outdoor cycling from the comfort of your own home with Garmin's Tacx Neo Bike Plus smart bike. This revolutionary machine uses advanced technology to simulate the feeling of riding on different road surfaces, allowing you to shift gears smoothly and feel the resistance of a climb or descent. Whether you're tackling a challenging climb or sprinting to the finish line, the Neo Bike Plus can analyse your pedalling technique to help you improve your performance. Plus, its silent operation means you can ride without disturbing your neighbours or family members. With the ability to connect to multiple devices, you can track your performance and progress in real time. Prices start from S$4,449.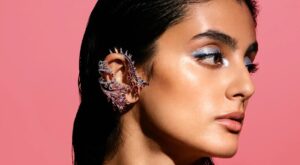 The Mother of Dragons' jewellery collection
George R.R. Martin is still 500 pages away from finishing The Winds of Winter, but the first chapter of the Fabergé x Game of Thrones high jewellery collection has arrived. In Dragon, there are five designs with each limited to 10 pieces, and black and red, the house colours of the Targaryen bloodline, are predominantly featured and represented through deep red rubies from Gemfields' Montepuez mine in Mozambique. The White and Rose Gold Ruby and Diamond Dragon Ear Cuff is a standout piece, with pear-cut Mozambican rubies, pink sapphires, and diamond spikes mimicking the dragon wing protectively wrapping around the ear. "The collection was inspired by the strength and vulnerability of Daenerys and her relationship with her dragons," adds Michele Clapton, the award-winning costume designer for the television series. "It sits beautifully alongside the recent Fabergé x Game of Thrones Egg."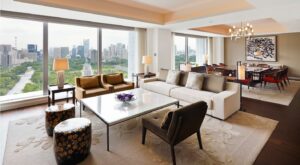 Palace Hotel Tokyo turns 10
Palace Hotel Tokyo is celebrating its 10th anniversary by offering couples a unique stay experience called Commemorating Tokyo. This package includes three nights of luxurious accommodation for the price of two, giving guests the opportunity to indulge in the very best of what the hotel has to offer. This includes breakfast on the open terrace of Grand Kitchen, surrounded by the picturesque Imperial Palace gardens; a cocktail tasting and dinner for two; spa treatments; afternoon tea and more. The offer starts at JPY410,000 and is available until 31 May 2023.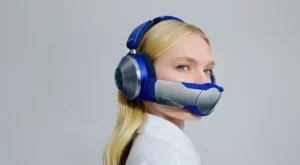 Listen in style and breathe easy
Dyson just unveiled its first wearable product. Known as the Dyson Zone, it's a set of high fidelity, noise-cancelling headphones with over 50 hours of battery life. Cool, but what's cooler is its magnetic visor that filters any polluted air that you may breathe. Though the device itself is not a replacement for a face mask, it comes with a face covering attachment that meets FFP2 filtration standards, on par with that of respirator masks. Price to be revealed soon.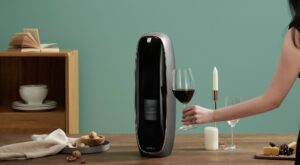 Save wine with Santus
In the UK alone, over 600 million bottles of wine are poured down the sink annually due to unfinished bottles left in the fridge for too long. But those days may soon be over with the Santus Andante, a smart wine dispenser that keeps wine fresh for up to 14 days after it's uncorked. Patented oxygen absorption technology filters out oxygen to as low as 0.1 per cent, preserving the wine's freshness, and one may look forward to a perfect drip-free pour with just a push of a button. The Andante also comes with an app that allows users to control the temperature of the wine and to keep updated on the freshness.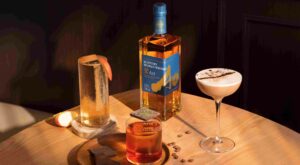 Taste the world in a glass
Blended whisky can taste good, even if it means distilling five different regions into one. Suntory's Ao World Whisky, a first of its kind, connects five whisky regions, capturing the heathery flavour of Ardmore and Glen Garioch (Scotland), the complexity of Cooley (Ireland), the smoothness of Alberta (Canada), the vibrance of Jim Beam (US) and the subtlety of Yamazaki and Hakushu (Japan). The whisky, which tastes of vanilla, tropical fruit and cinnamon, makes for perfect drinking this Christmas. Find it in a cocktail at Nutmeg & Clove (we highly recommend the Ao-Nog) or get the bottle at 1855 The Bottle Shop for S$125.