With choices ranging from old-school analog machines to fully automated ones, getting caffeinated can be as easy or as complicated as you like
Here's a Catch-22 situation that may feel a little too familiar: you can't function till you've had caffeine, but to get your caffeine fix, you need to function—at least enough to go to your favourite coffee house to order your favourite cup of joe.
Short of hiring a personal barista, your best bet at getting great coffee at home is to learn to make it yourself. All you need are the right tools. Here are five coffee machines that could put a stop to those early morning coffee runs.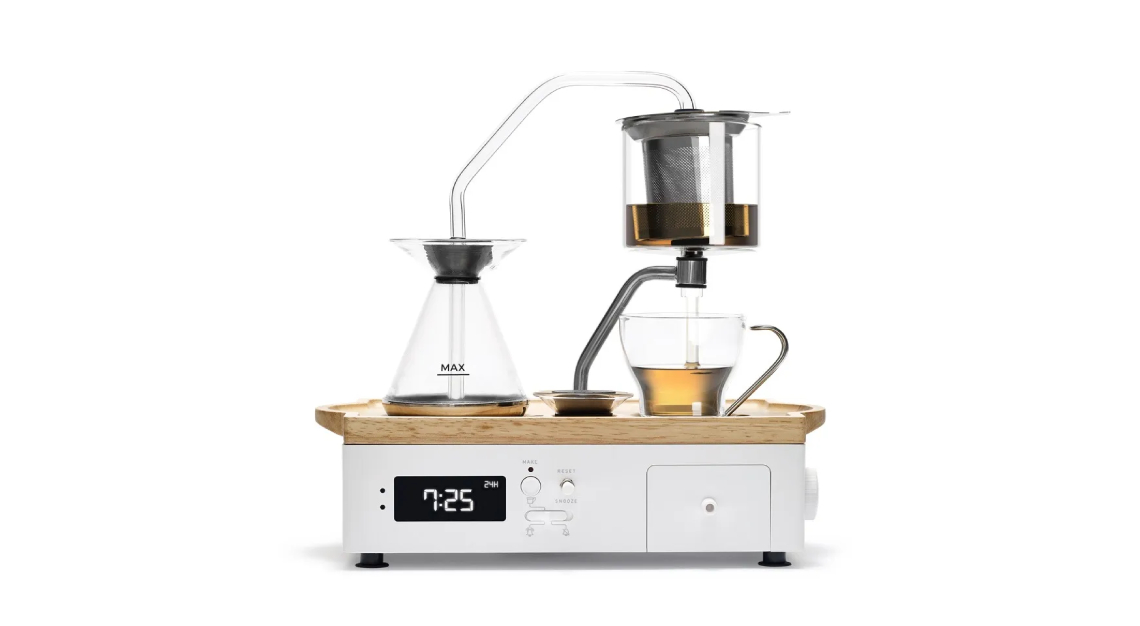 Barisieur Immersion Edition
Bringing new meaning to waking up to the smell of coffee, the Barisieur Immersion Edition by London-based design house Joy Resolve is an immersion coffee (and tea) brewer with an alarm clock built into it. It's certainly a much more pleasant way to wake up than the rude awakening the shrill ringing of a conventional alarm clock gives.
Using the Barisieur scoop, which comes with the machine, put two to four scoops of ground coffee into the brew filter. Then fill the boiling vessel up to the max line and set the brew delay timer—choose between -5, +5, +10, or +15 minutes—depending on whether you want your coffee brewed before or after the alarm sounds. Sunken into the body of the machine is the Barisieur Milk Fridge, which holds a small serving of milk in a little cup. As an energy saving feature, the fridge comes with an infrared sensor that automatically turns on only when it senses that there is milk in the fridge.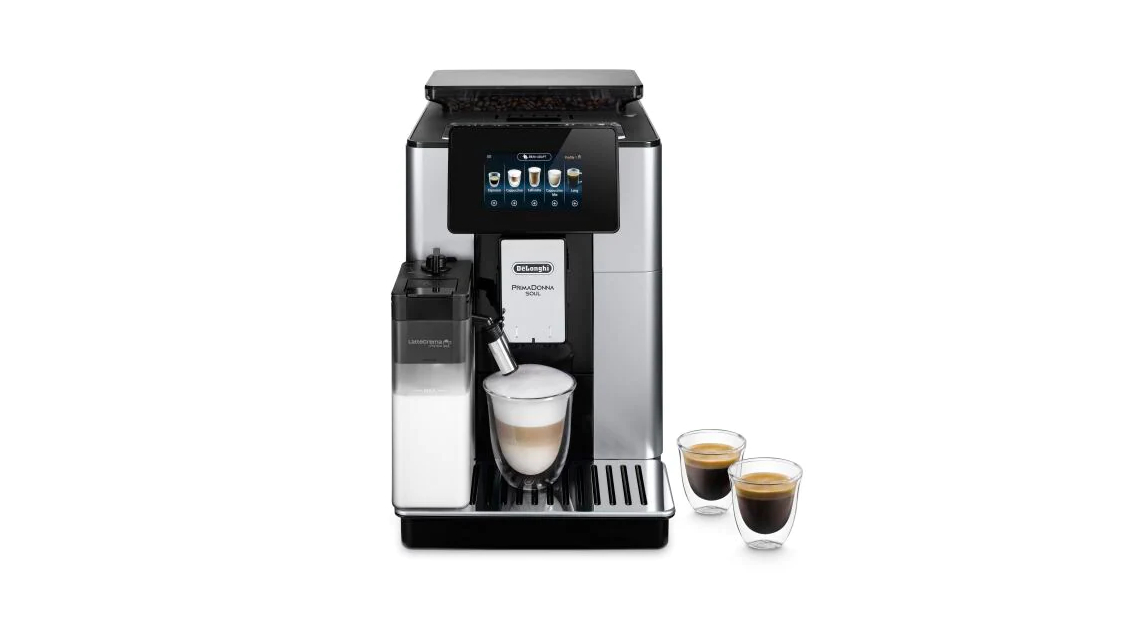 De'Longhi Primadonna Soul
This machine's the secret to brewing like a barista, without actually knowing anything about coffee. Equipped with De'Longhi's Bean Adapt technology and programmed with 21 different drink options, it will allow you to man the at-home coffee bar like a pro.
The Bean Adapt technology is what makes the whole brewing process almost hands-free. All it requires is for the user to connect the machine to De'Longhi's Coffee Link app, and Bean Adapt will automatically adjust the grinding level, dose, and temperature to suit the beans chosen, resulting in the ideal coffee extraction. The machine is even capable of learning your preferences after a few uses, and responds by showing those options first on its touch screen display.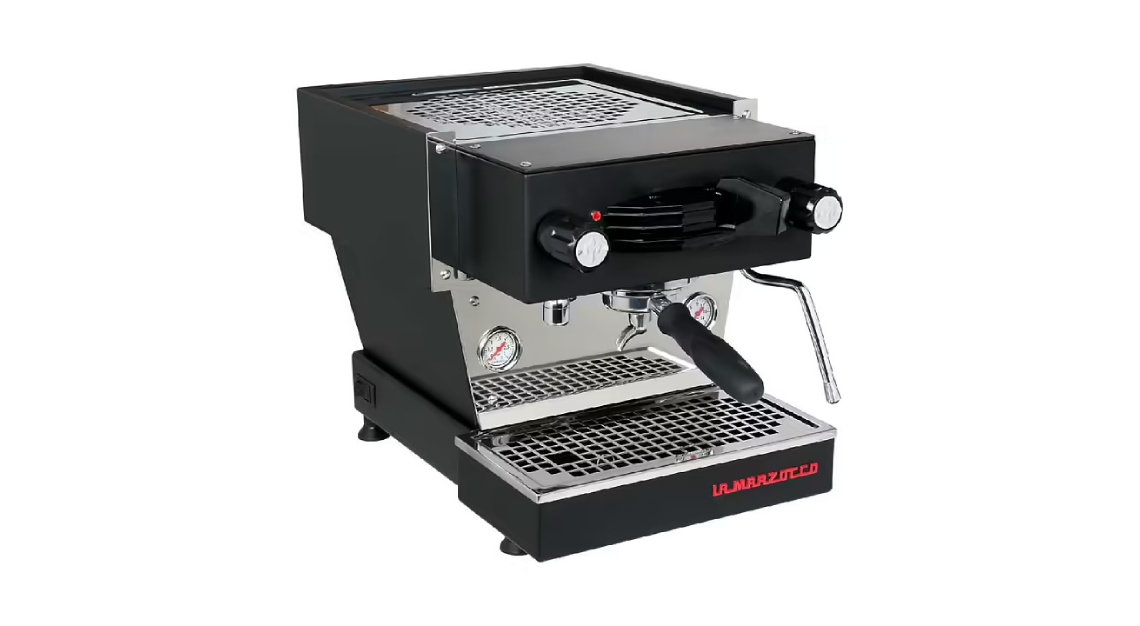 La Marzocco Linea Mini
The one's for the wannabe baristas. La Marzocco has quite the reputation for commercial coffee machines, and Linea Mini is its smaller, kitchen-countertop-friendly model.
Do not let its relatively diminutive size fool you into thinking it's a less powerful machine than its commercial counterpart. Equipped with a PID temperature controller and a brew boiler that's filled via a heat exchanger, it's exceptional at keeping the temperature stable, a characteristic that La Marzocco machines are known for. Its three-litre steam boiler with a four-hole steam tip makes steaming milk incredibly quick. The machine also comes with an app that allows users to set up a daily on-off schedule, control the brew boiler temperature, and manage pre-brewing.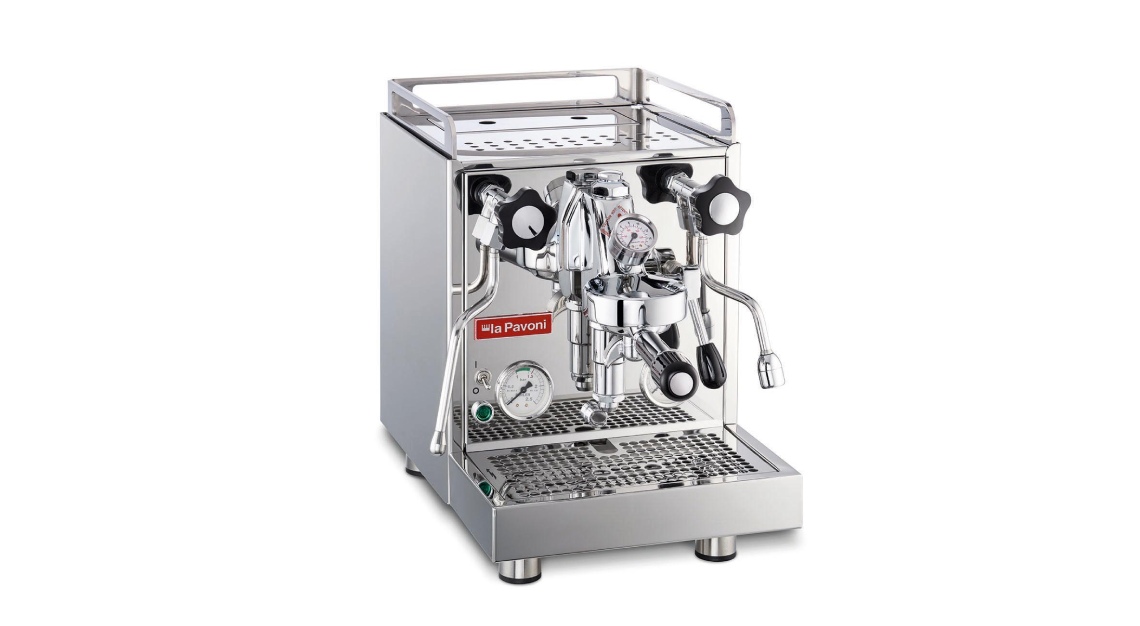 La Pavoni Cellini Evoluzione
Unveiled at the Milan Design Week just last month, this handmade-in-Italy analog beauty is for the serious coffee drinker who likes to take time over his coffee. Instead of a touch screen and buttons, which—let's be honest here—can be a little characterless, it has two mamometres for pump and boiler pressure control to optimise the brewing extraction process. The 1.8-litre copper boiler, insulated for better energy efficiency and thermal stability, is encased within its polished stainless-steel body. Choose between a direct water connection or to have water supplied from a water tank.
This is a machine that is compact enough to sit pretty on your kitchen countertop, yet has all the professional-grade features to please a coffee snob. The machine's so new, it's not available to buy yet locally, but watch out for it on Smeg's webshop (Smeg acquired La Pavoni in 2019).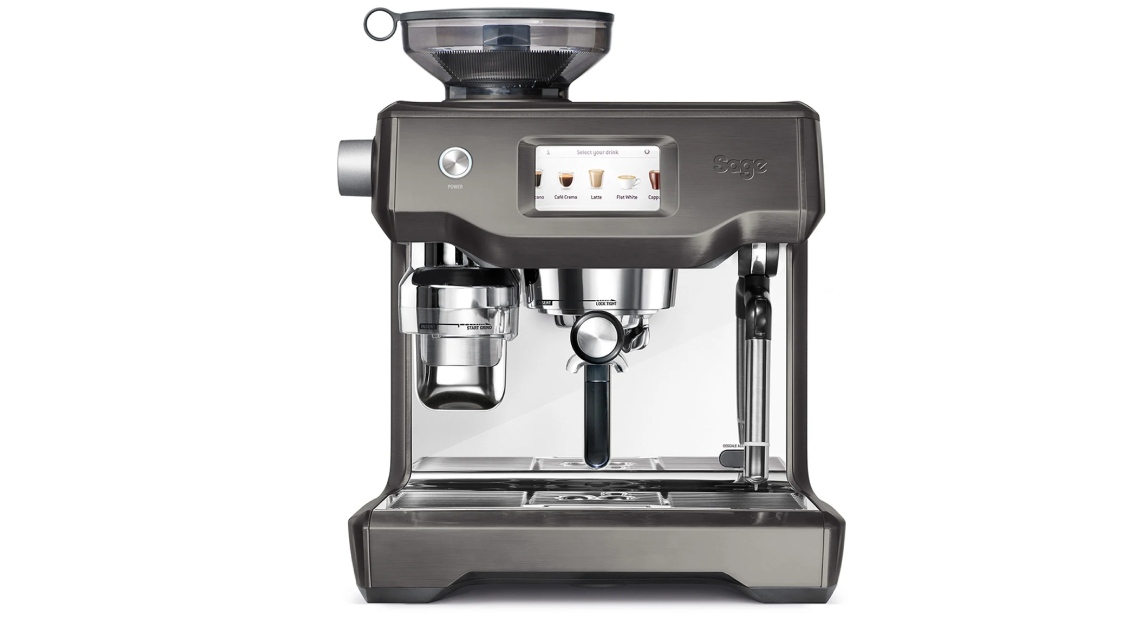 Breville Oracle Touch
We take back everything we said above about touch screens and buttons. They befit the Oracle Touch by Breville, a brand that claims to have been designed with input from Heston Blumenthal.
Touted as "the next generation fully automated espresso machine", its touch screen operation allows you to select the type of coffee drink, coffee strength, milk texture and temperature, then save your personalised settings so you can easily get your perfect cuppa, every single time. The system can save up to eight personalised brews—enough for a whole family to have a favourite or two each.
Personalisation is something this machine certainly takes seriously, offering countless options for every step of the brewing process to ensure that you'd find one you like. Its precision conical burr grinder comes with 45 grind settings while the milk foamer comes with nine levels of texture. And if even that's not good enough, you can opt to play barista with manual texturing.