The Answers With… Steve Harris, whose definition of a 'sneakerhead' is quite simply someone who wears sneakers. It's the ubiquity. What used to be a utilitarian tool, is now one that's meant to flex. We spoke with Harris who was in Singapore for the opening of
Sneakertopia: Step into Street Culture
,
held at the ArtScience Museum
The Emmy Award-winning producer, Steve Harris, and Steve Brown, a Silicon Valley tech entrepreneur, launched Sneakertopia, a museum dedicated to sneaker culture. It covered the milestones, the grails, and the icons of all things sneaker-related. Originally meant as a pop-up, Sneakertopia did so well that Harris and Brown extended it until the end of 2020.
Then, three weeks after inking the deal, COVID happened.
But Harris didn't pack it all up. With over 15 years of experience as a producer and as a network exec, which led to stints with A&E; NBC and Netflix, just to name a few, Harris is adept at problem-solving. "I looked at it not being a headache but it being something that's going to make the project better," Harris said.
It was also during this time that Harris was having conversations with Spacelogic and Gushcloud about bringing Sneakertopia to Singapore. With the world on lockdown, they postpone any idea of setting up a museum during the pandemic and instead took the time to plan.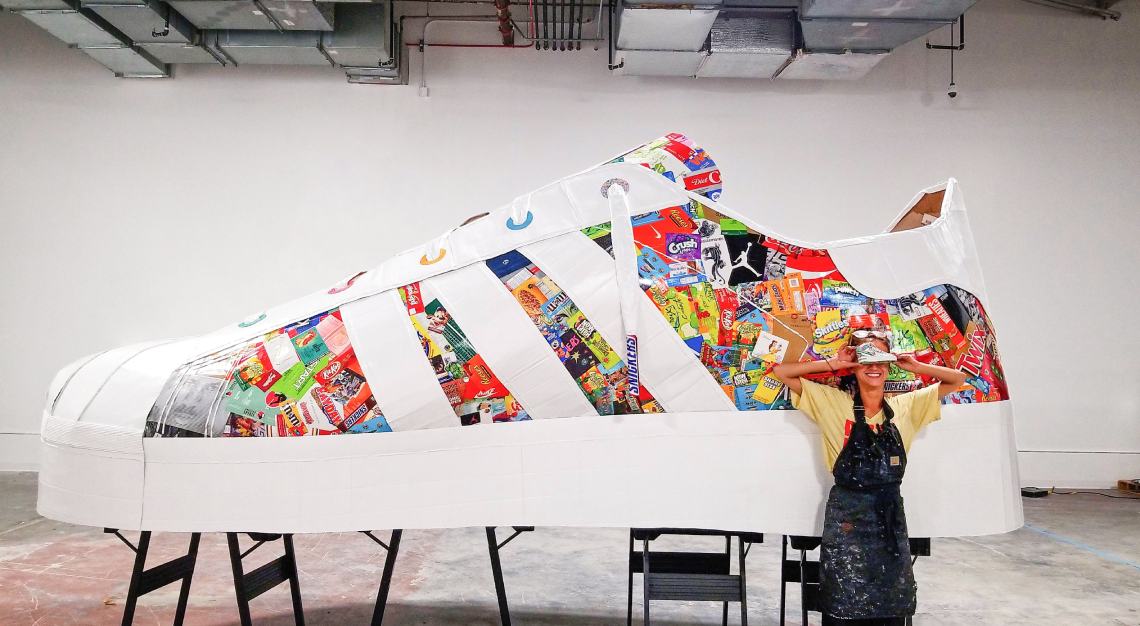 Two years later, the fruits of their labour ripen as Sneakertopia finally opens at the ArtScience Museum. Called Sneakertopia: Step Into Street Culture, the showcase features limited-edition footwear alongside private collections, artworks and installations that cross into the sports, entertainment, music and fashion scene. Featuring the contributions of 17 locally based creatives like Kristal Melson; tobyato; Jahan Loh, alongside work from international artists like smoluk and Tommii Lim, Sneakertopia is poised to be a runaway hit.
A bonafide sneakerhead, Harris fielded many a-question testing the legitimacy of his sneaker cred. Grill him about his favourite pair and he'll thoughtfully reply that he has many. "I have a favourite pair this week, it might be a different one for the next." He's most emotionally attached to his Tiffany Dunks because "[my] son first had them." Seeing his son have two pairs of Tiffany Dunks changed his appreciation for sneakers.
We queried him further on all things sneakers (and other things non-sneaker related).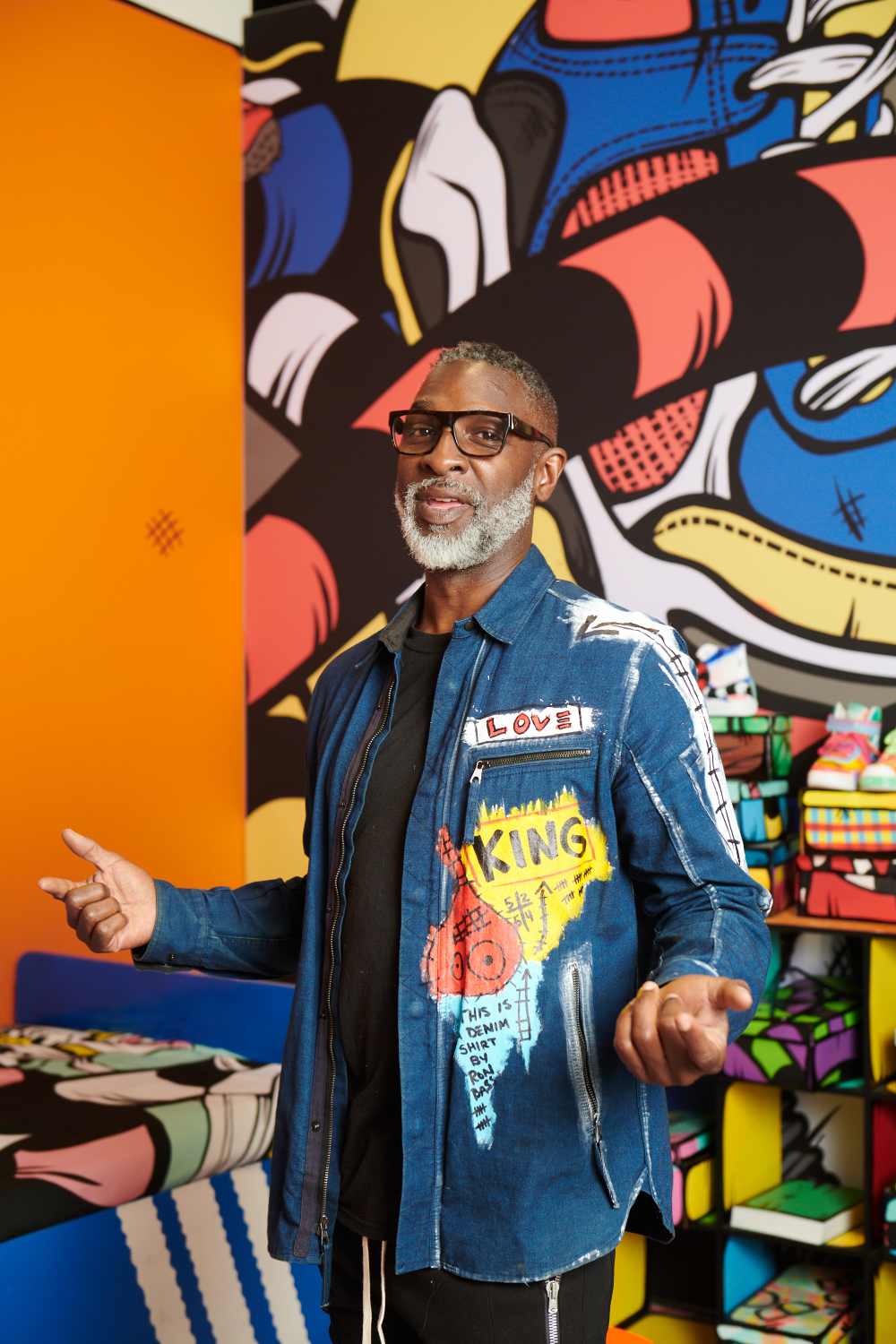 Do you have any say in the curation of the local artists that have been displayed here?
It's a collaboration. So we identified and curated, probably 30-plus artists and then narrowed it down to the 17 that we have.
Is there anything unique that the public can expect for the Singapore leg of the tour?
I'd say the work from the local artists that are part of the collection and collaboration. It's also special because this is the first time that Sneakertopia is in another location internationally. This gives architectural elements that add to the creative layout that is the ArtScience Museum. It's gonna be creative, interesting and exciting programming opportunities that patrons can participate in.
So your son was instrumental in the creation of Sneakertopia.
When Zack was in high school, I'd ask him what he ultimately wanted to do. At first, he would say that he didn't know… but then finally he'd say that he wanted to have his own sneaker store. Back in 2018, I was thinking about this idea [for Sneakertopia], I'd run it by Zack, bounced ideas off of him. Hey, you always wanted to have a sneaker store. Here's the ultimate version of it. He's been a partner since day one.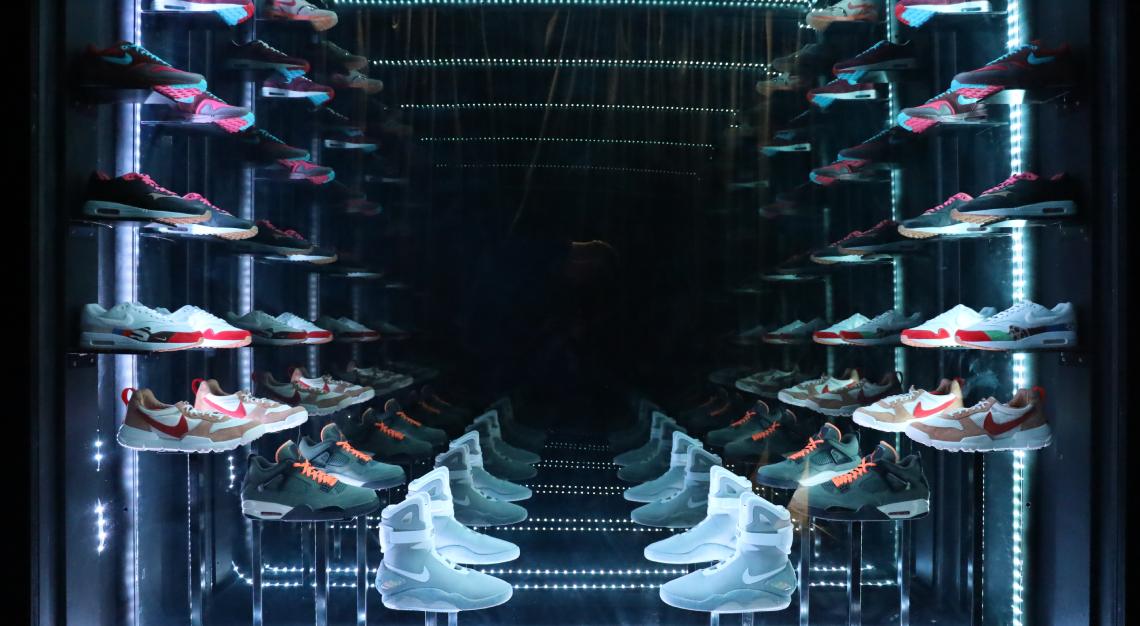 Was there any one moment in sneaker culture that you witnessed that you thought, "my God, this could be big for the scene, that would lead to Sneakertopia"?
That's a really good question. In our sneaker documentary, Peace, Love and Sneakers, we'll cover, explore and research it. Sneaker culture started as a utility for work, which evolved into performance equipment for sports. It wasn't until big business got involved and branded with known personalities. Chuck Taylor, was the very first athlete who was aligned with the Converse All-Star, which evolved into Jordan. I've identified some large milestones but there are little ones along the way. Andre Agassi. Run DMC was the first music artist to get an endorsement deal.
I feel that the more that the audience and the customers support new and innovative creators in the space that's what's going to continue to grow the scene. There are some independent sneaker creators and designers who make limited editions like the Shoe Surgeon. Sneaker culture is a great form of self-expression and it lends itself to be the canvas for creators to explore and expand in the area.
So, if there is no support, will sneaker culture be ruined?
Like any culture, if we're not careful, the same entities that built, branded and boosted it to the level of respect could potentially be its downfall of it. Take Nike. It's an inspirational story of Phil Knight and Bill [Bowerman] growing Nike and selling shoes out of the back of Phil's car to becoming a monopoly; running almost every aspect of the business. For creators and designers unless you're with a big brand, how can you showcase yourself without being sued by any of the bigger brands for infringement? It's kind of a catch-22. You know, Nike's slogan is 'Just Do It' but they don't want just anybody to "just do it".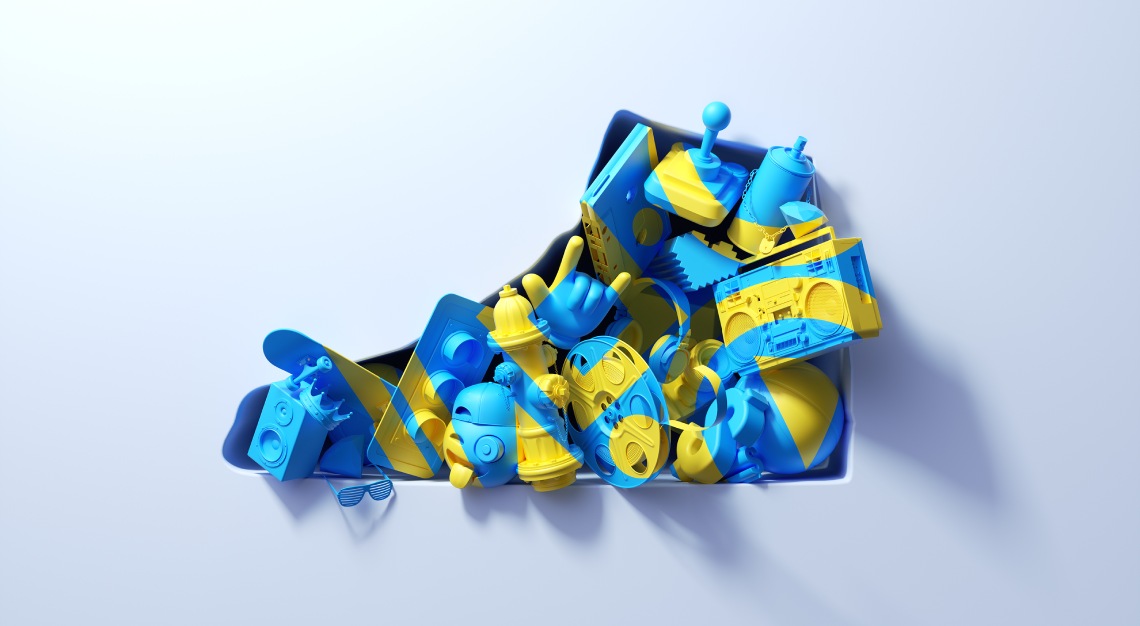 I mean, especially with their lawsuit against Bape, right?
They have lawsuits against a lot of people. People like Reves Paris, which is David Weeks' company. There are others too. Can you fault Nike for suing? Or is there a way for everyone to get along? I mean, sneaker culture is supposed to be about creators creating and inspiring new generations. How do you do that while still being a great structured company but at the same time nurturing new talent on the outside?
Where will Sneakertopia be heading after Singapore? What's the plan?
Our grand plan is for this to be amazing. We are all hands on deck and focused on giving people the best experience possible. The artists that we got in, we want to have them be present at the museum and sign art and merch from the shop. There are other cool exclusive programmings that I can't mention yet but we are in the works of making it truly a destination for sneakerheads.
As a collector, do you wear your shoes or do you treat them as art? Which camp are you in?
I wear them. I sell them. I trade them. There are some shoes that I won't wear because they would lower their value. The most expensive pair of sneakers I have right now is a pair of Air Jordan 1s Art Basels. They were limited-edition releases at Art Basels and mine is a size 15. I'm not a size 15, I can't wear them so this is an investment piece.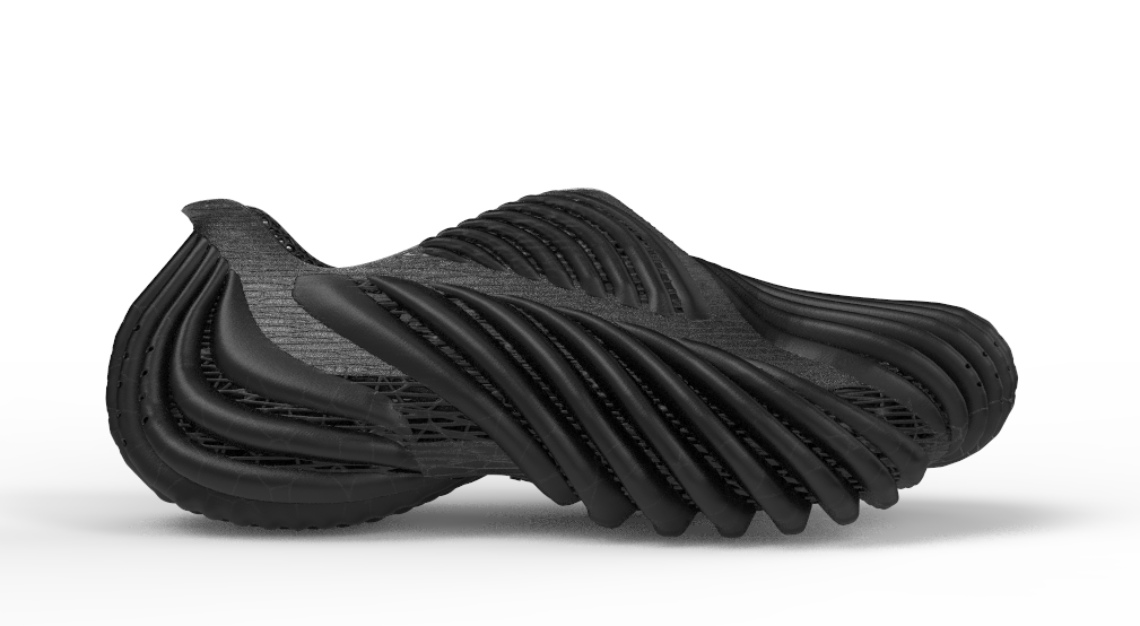 Has any shoe you collected fallen apart on you?
I don't have any shoes that crumbled.
Well, lucky you.
I tried to wear all my shoes so any ones that haven't been worn or can't be worn or are just strictly museum pieces, those aren't getting thrown away. What's your favourite pair of sneakers in your collection?
I have a pair of Air Max Susan "Missing Link" that I thought I was the only one in Singapore to have owned. I was wearing them and chilling in the waiting room of a doctor's office when a stranger sat next to me, wearing the same pair as I am. It was kinda awkward but I still adore my Susans.
That's what sneaker culture is about. Don't follow the hypebeasts; follow your heart. Purchase and support items that mean something to you. Don't let other people put value on what you want.
My Tiffany Dunks aren't the best pair of sneakers in the world. I love them because my son had them and when I was able to find a pair, they were secondhand. Used but still in good shape. The soles are aged and yellow and the bottom of the soles don't have any traction. So I'm gonna resole them with some Panda Dunks. I paid US$700 for the Tiffany Dunks and I'm going to resole with Panda Dunks, which I got for US$200. Then I need to pay someone to do the sole swap and clean up the Nike swooshes… so when I'm done, I'd probably have spent a grand on it. But when you go online to find a new pair of Tiffany Dunks, it'll be going for US$3,800.
Because that's the feeling old-school sneakerheads are chasing for. They camp overnight outside the store, they go through arcane means of getting a pair… now it's just bots and people just wanting to flip the shoes.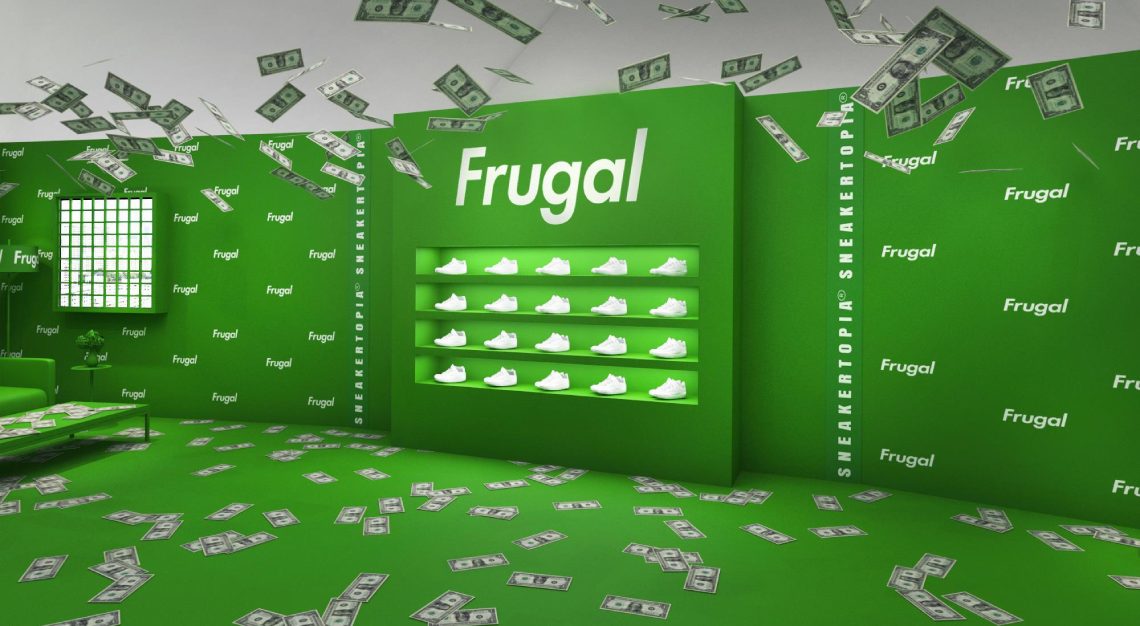 What do you want people to take away from Sneakertopia?
The original 1.0 version of Sneakertopia brought together street culture and graffiti artists. The story of sneaker culture encompasses and includes sports, music, television, fashion and the arts. Our team here has done a fantastic job in including that community and providing a platform and a space for that community to not only present their work together but for an audience to come and experience it.
Have you guys thought of doing NFTs?
We explored that option. We kinda missed the boat on that, not that I don't want to get into it but the floor kind of bottomed out with Sam Bankman-Fried. You know, cryptocurrency and NFTs were not regulated. Look at the prices of Bored Apes. 
Maybe you can pick up the idea of NFTs again.
We have the NFTs developed. We just never released them. We worked on it and we [didn't think it was the right time].
What do you think about the cross-pollination of different disciplines at Sneakertopia?
Just like me and Sneakertopia, this is the first time that I've ever put together a museum and now I'm literally on my third one. There's the original Sneakertopia in Los Angeles and this [at ArtScience Museum]. I'm developing a museum for a non-profit; it's a social justice organisation. We just signed the lease in Los Angeles two weeks ago and I started the build-out in June to open in December. And my third one which I just signed the paperwork on, and I'm about to start developing is the Wu-Tang museum with John 'Mooks' Gibbons.
Oh my god. Where's that gonna be?
I just signed the paperwork [the] Sunday before I hopped on the plane to come here.
I'm very excited about that.
And it's because of all my other backgrounds that I'm able to do this. Yeah. The Wuseum.
That's what it's gonna be called? The Wuseum?
Yeah, it is. The Wuseum.
I guess Wu-Tang is for the children.
Sneakertopia: Step Into Street Culture will run until 30 July 2023 at the ArtScience Museum. Book your tickets here.
Featured photo by Cedric Terrell