Outstanding bartenders from around the world share their favourite festive drinks
'Tis the season for shaking, stirring and sipping – or, in the case of 2020, chugging. This hasn't been the most holly, jolly year, so we all deserve an uplifting dose of holiday cheer right about now. And we've found just the trick.
Whether you're hosting a virtual celebration or having a small gathering with family, we believe keeping everyone's spirits high coincides with keeping the spirits plentiful and exceptional with great cocktails all around. To seriously upgrade your standard drink-making repertoire (here's looking at you, spiked eggnog and mulled wine), we tapped 13 of the world's most outstanding watering holes to share festive signature cocktail recipes to recreate at home (and help drink away 2020…). Because you deserve to imbibe the very best this season.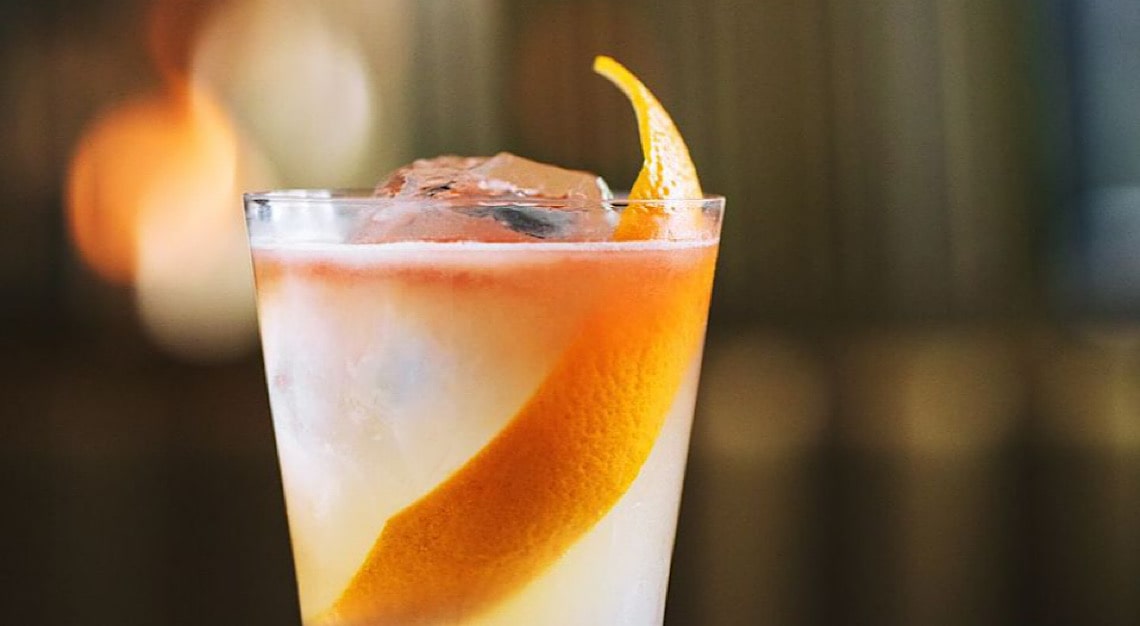 Atlas Bar, Singapore
Crowned the Best Bar in Asia for 2020 (and number four on the World's 50 Best Bars list), Atlas is an opulent showstopper in an outrageous 687.5-sqm Art Deco space unlike any you've toasted in before. Singapore's jazz-inspired stunner is touted for having the best spirits collection in the world, boasting a list of more than 1,300 gin labels alone. Head bartender Jesse Vida's Christmas Symphony uses traditional flavours of the season – ginger, almond, quince, clove—to compliment the botanical spirit. This Gin Sour variation is bright and refreshing with rich spice notes, a float of bitters on top and a citrus garnish.
Christmas Symphony
0.75 oz. (25 ml) fresh lemon juice
0.5 oz. (15 ml) orgeat (almond syrup)
0.25 oz. (5 ml) fresh ginger syrup
0.5 oz. (15 ml) Whitley Neill Quince Gin
1.5 oz. (40 ml) Fords Gin (Can combine 55 ml of any gin to substitute)
10 dashes Angostura bitters
Pour lemon juice, orgeat, ginger syrup and gin into a cocktail shaker with ice; shake. Strain into a rocks glass over a big ice cube (preferred). Add 10 dashes of bitters and garnish with a large orange peel.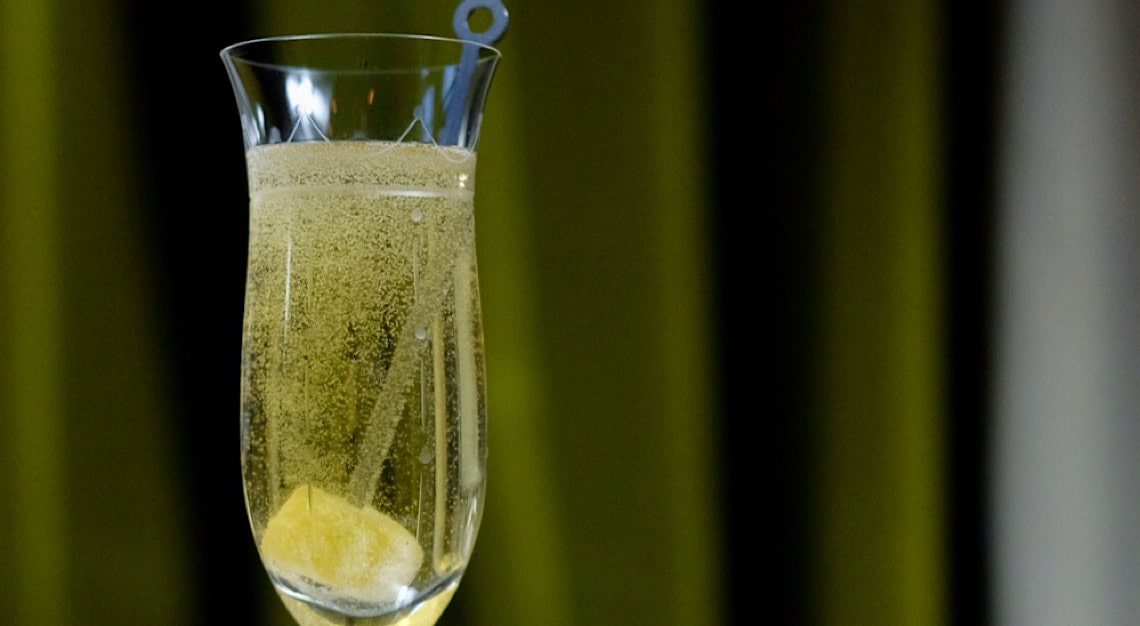 Connaught Bar, London
Crowned The World's Best Bar and The Best Bar in Europe for 2020, Connaught Bar – a ritzy cocktail den within London's prestigious Connaught Hotel – is known for its classic martini trolley service and drinks precisely mixed tableside. Their lovely Ginger Cuvèe combines orchard fruit notes from the whisky with warm spices and a refreshing touch of Champagne for a festive and effervescent holiday libation.
Ginger Cuvèe
1 oz. (20 ml) Glenfiddich Grand Cru Whisky
1 oz. (20 ml) Belsazar Riesling Vermouth
0.25 oz. (5 ml) Nonino Ginger
0.5 oz. (10 ml) sugar syrup
3 dashes Hendrick's Absinthe
2 oz. (45 ml) Laurent-Perrier Champagne
Wild carrot essence*
Stir all ingredients over ice and strain into a flute; garnish with a crystallised ginger cube on stick. Spray with wild carrot essence (*sourced from Tuscany; alternatively you can replace with a twist and spray of an orange peel).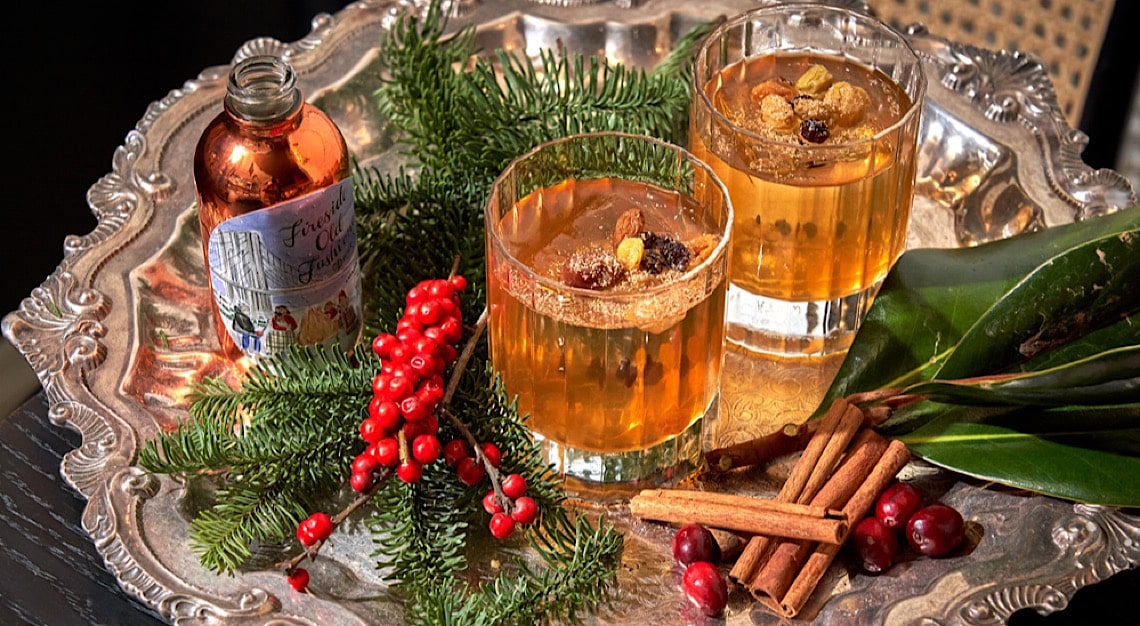 Dante, New York City
Named The Best Bar in North America for 2020 (and Best Bar in the World in 2019), Dante is a century-old Greenwich Village institution for expertly crafted cocktails and reimagined classics. "The sophisticated Old Fashioned drinkers of today have experienced palates and the rich, bold flavours in our Fireside Old Fashioned match up well to this. Holidays – and the Christmas period particularly – are all about indulgence and the addition of Palo Cortado to the classic cocktail structure makes it more lavish, giving rich fruit notes. We wanted to evoke the feeling of sitting by the fire after a great meal, slowly sipping on something special," says Chris Moore, beverage director at Dante.
Dante's Fireside Old Fashioned
2 oz. (59 ml) Glenfiddich Fire & Cane
0.5 oz. (14.8 ml) Palo Cortado
0.5 oz. (14.8 ml) smoked raisin syrup (see below)*
3 dashes Bitter Truth Decanter Bitters
Pour chilled ingredients into an Old Fashioned glass; stir. Garnish with drunk raisins (see below) and nutmeg.
*Smoked Raisin Syrup
600 g sugar
400 g water
300 g raisins
2 cinnamon sticks
Heat first three ingredients in a saucepan on medium for 15 minutes. Remove from heat, add cinnamon sticks and leave at room temperature to cool. Strain and bottle, but keep raisins for garnish. Once strained, pour into a Cambro, then use a smoking gun to fill the container with smoke; leave to infuse.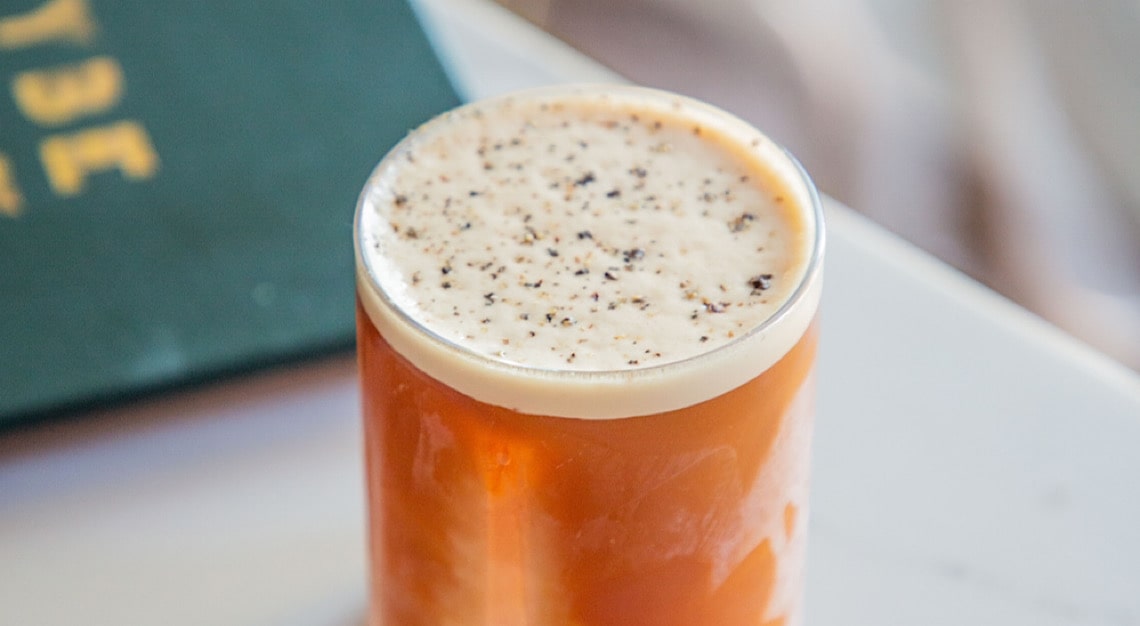 Maybe Sammy, Sydney
Crowned The Best Bar in Australia for 2020 (and ranked No. 11 in the world), Sydney's Maybe Sammy, located in historic neighbourhood The Rocks, draws inspiration from Hollywood's golden age of the '50s – with a menu spotlighting martinis, highballs and even speciality coffee cocktails. This spicy number is "a nod to Sammy Davis Jr. since he grew up in Harlem and is famous for his tap-dancing skills on stage. So that's why it's named the Harlem Shake," says Martin Hudak, co-founder of Maybe Sammy and International Bartender of the Year 2019.
Harlem Shake
2 oz. (30 ml) Amaro Montenegro
0.5 oz. (20 ml) Hennessy V.S. Cognac
0.75 oz. (15 ml) ginger syrup
2 oz. (30 ml) espresso
Combine all ingredients into a cocktail shaker with ice; shake for 15 seconds. Serve strained into rocks glass with a big ice cube. Garnish with crushed pepper.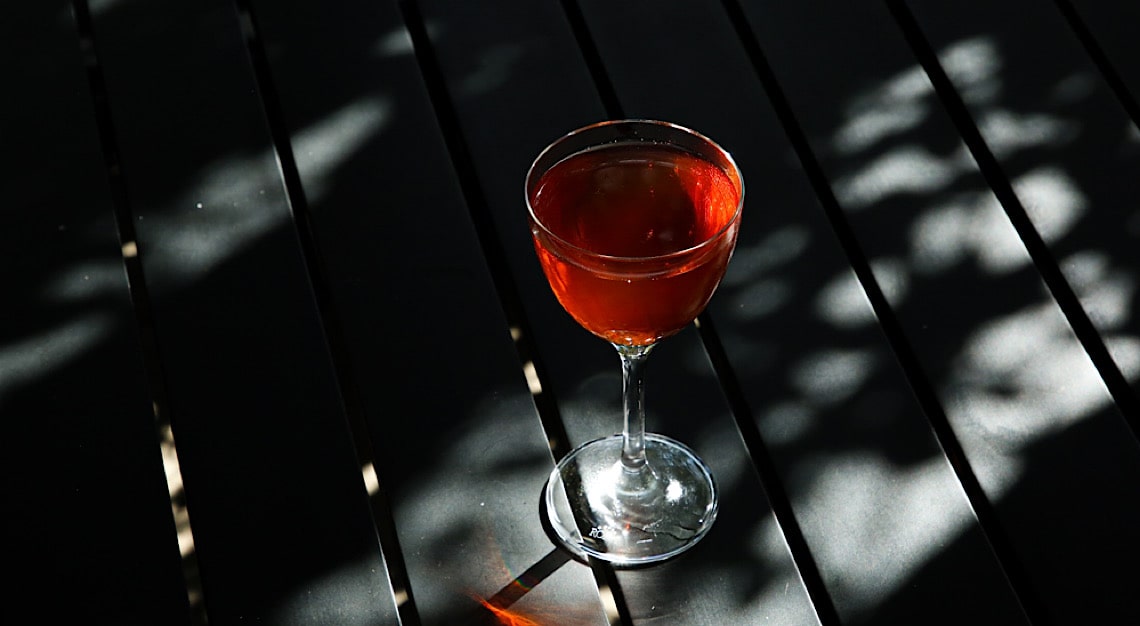 Cure, New Orleans
Lauded for pioneering the cocktail revival in New Orleans, Cure has become a powerhouse in the city's now booming bar scene. Located in a former firehouse, the stylish James Beard Award-winning cocktail haven has seen a huge interest in agave spirits and requests for spirit-forward agave cocktails, in particular. Bar star Liz Kelley created a negroni riff featuring reposado tequila with bitter citrus, pine and notes of stone fruit. Her Caldera is "simple to make at home – with just three beautiful ingredients – but is sophisticated, nuanced and wholly unique," says Matt Young, general manager of Cure.
Caldera
1.5 oz. (44.3 ml) Siete Leguas Reposado Tequila
0.75 oz. (22.18 ml) Cappelletti Vino Aperitivo
0.5 oz. (14.8 ml) Zirbenz Stone Pine Liqueur of the Alps
Stir ingredients with ice in a mixing glass. Strain up into a cocktail glass. Express with a grapefruit peel (twist over the cocktail, then rub around the rim of the glass); discard peel.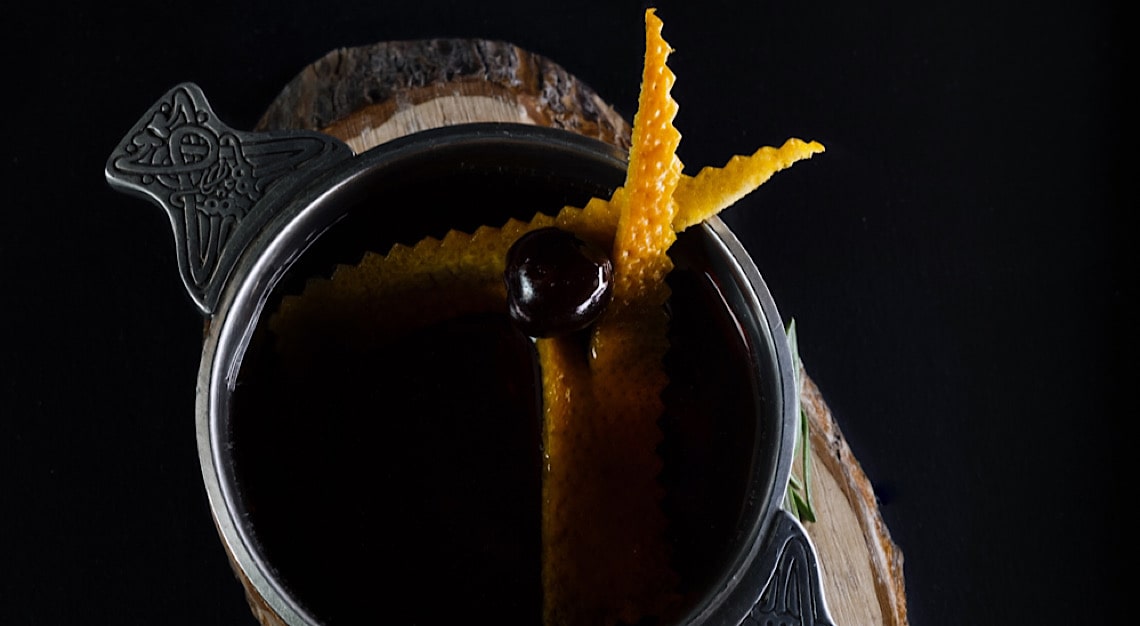 El Paradiso, Barcelona