The luxury hotel's signature spa treatment relies on the natural healing properties of lapis lazuli gemstones to help guests relax
Sometimes, the best way to get your mojo back is with an indulgent spa treatment. If you don't have a whole weekend to recharge, consider an hour's worth of bliss with the Hot Lapis stone massage at the Ritz-Carlton Millenia Singapore.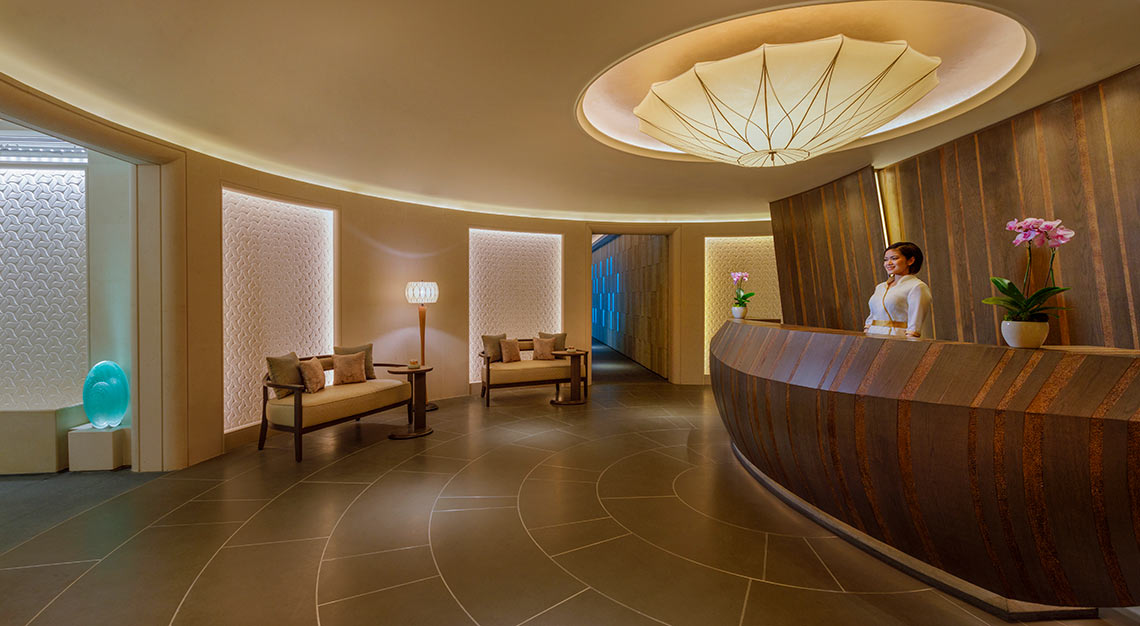 One of the hotel's most popular treatment options is the Hot Lapis Stone massage, which uses warm, sapphire-blue lapis lazuli stones to help relieve muscle tension. Dating back more than 6,500 years ago, these stones were first used as jewellery by royal families and are believed to stimulate physical, psychological and spiritual healing.
This is the first time I'm receiving a hot stone massage, so I can't exactly envision how a bunch of stones are going to untangle the stubborn knots in my back, neck and shoulders. I warm up with a glass of ambrosial ginger tea before my therapist Joy leads me to a dimly lit treatment room where she introduces me to the wonder of the lapis lazuli stones.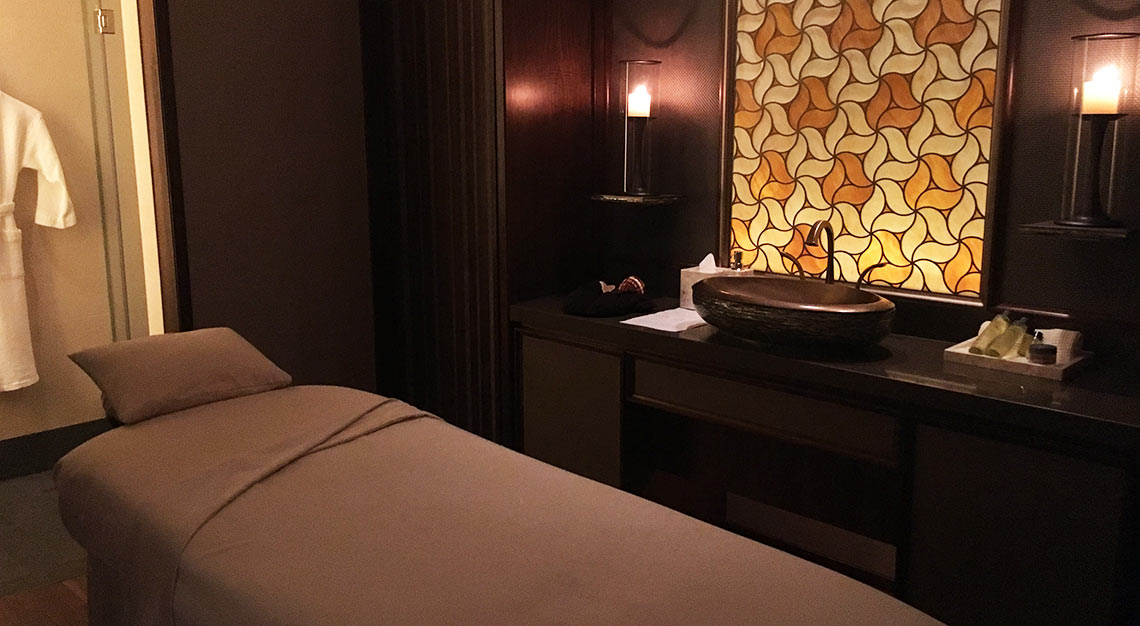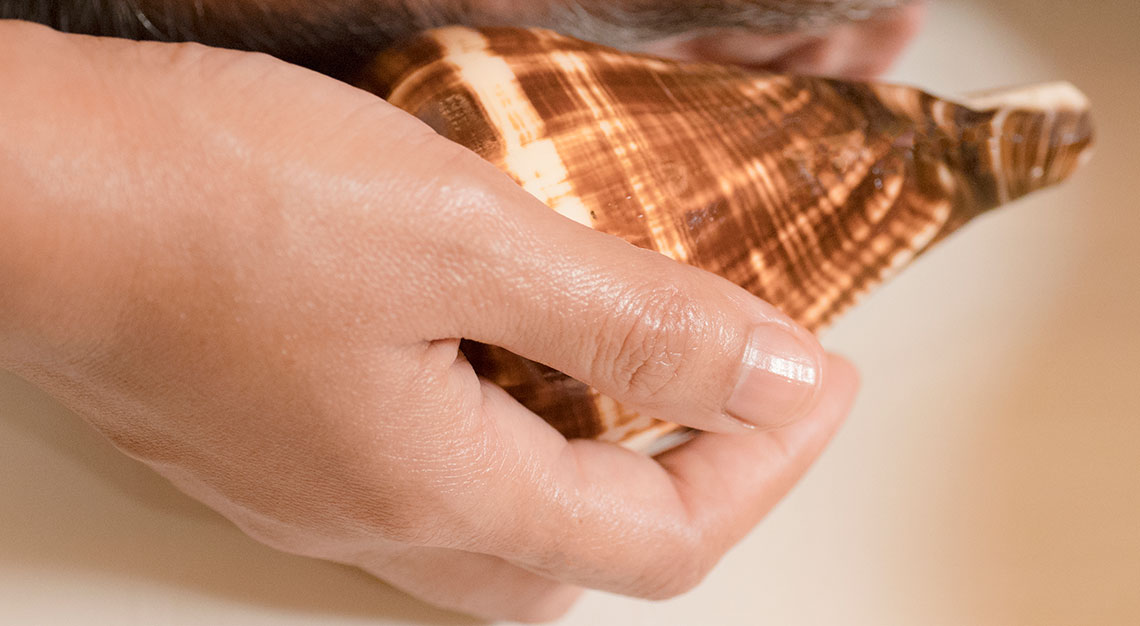 Instead of the regular foot bath I've come to expect from spa treatments, this 60-minute session kicks off with Joy placing conch shells next to my ears once I make myself comfortable on the treatment bed. The resonance within the shells places me in a state of zen. She generously slathers lemongrass oil on my back, working out the kinks and knots with her nimble hands. She underestimates my pain threshold, so I tell her to kick the pressure up a notch. Now, every stroke she gives packs a mightier punch, and I feel the stiff muscles around my shoulders and back loosen gradually.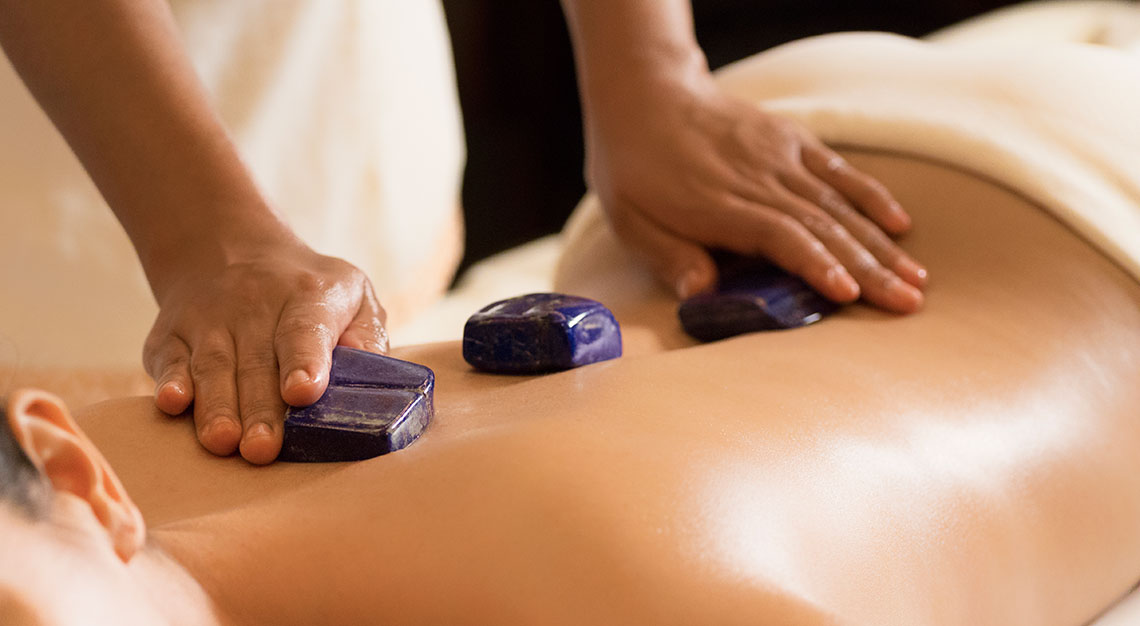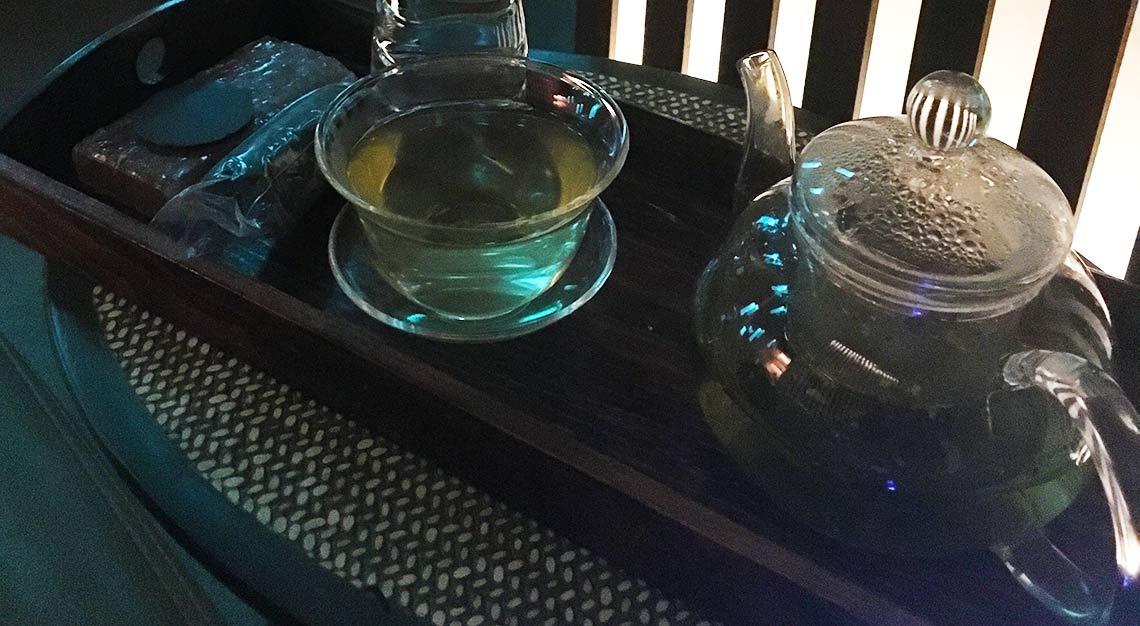 Twenty minutes goes by, she gently places several warm stones directly on my back, allowing my body to acclimatise to the sudden flow of heat. This startles me at first, as the stones are warmer than I had anticipated them to be. The heat, however, cools off to a more comforting temperature within a mere minute or two. With a stone in each hand, she kneads my back with long, firm strokes before going into broad circular motions, hitting all of my pressure points. Joy occasionally replaces the stones with new ones from the heater, so my body feels warm and fuzzy throughout the massage.
Needless to say, an hour is too short for me, but my session is not done just yet. Post treatment, I change into my swimsuit and step into the heated jacuzzi just outside. I'm told that this will help alleviate my post-treatment soreness and improve blood circulation, allowing for a much-needed, peaceful slumber tonight.
The Ritz-Carlton, Millenia Singapore
7 Raffles Ave,
Singapore 039799
Tel: +65 6337 8888