Putting a spin on traditional Catalan cuisine, Gaig Restaurant has a story to tell and some excellent food to deliver
Just when I thought our chance had passed,
You go and save the best for last.'
– Vanessa Williams (1991)
There is always going to be a bit of a problem when the first dish you sample at a tasting is so unutterably good that you're concerned about what's to follow. This was the case at Gaig, the four-year-old that's now in its formative years but already showing all the signs of becoming a much-loved child, and a talented one at that.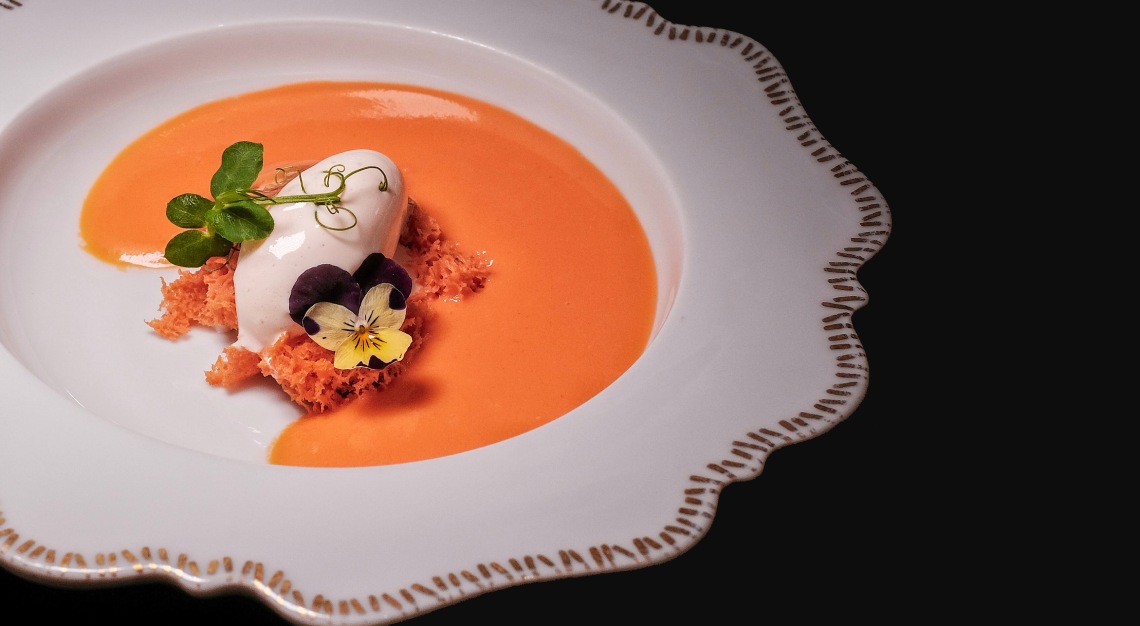 The opening gambit was a Salmorejo – a cold, tomato-based soup, usually garnished with boiled eggs. Hailing, originally, from Cordoba in the Andalucia region of south Spain, there are many iterations – some are topped with serrano ham, and there's even an example that includes tuna. 
This version contains burrata, tomato sponge and, wait for it… I said wait… jamon ice cream. Each individual element in the dish is good in itself, although the ice cream is a standout when eaten alone because it's quite unusual and somewhat surprising, especially if you had never previously considered ice cream and meat as a viable option. But when you combine everything, the mulch hits just about every taste bud you possess, and then some. 
It is quite a wonderful dish and beautifully balanced, in that every ingredient has its role to play and doesn't try to steal the thunder from another. It is, quite simply, one of the best cold soups I have ever experienced, and it's a triumph of the imagination of chef Martí Carlos Martíne, and a tribute to his culinary prowess.
Where to now? I am forced to ask myself. The bar has been set very high – maybe even a high-altitude plateau has been established, and it is lush, fragrant, and vertiginous. What could possibly beat that?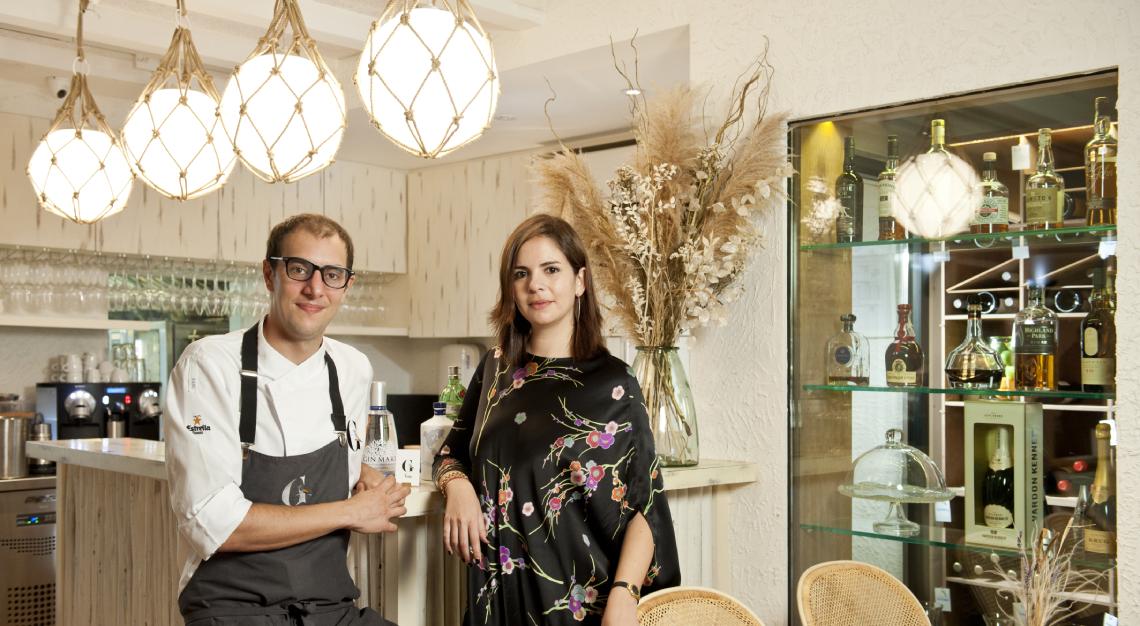 Smoked Salmon (wrapped in Chinese spinach leaves, accompanied by avocado cream)? Not really. The 'maki' appearance is playful, but the smokiness of the salmon is too subtle and doesn't give the avocado cream much to mess around with, which is a shame since the salmon itself is pure. More successful is the Duck Foie Gras Terrine with Anchovies, which is a bit of a surprise, but very much in keeping with the restaurant's ethos, to wit, 'mar i muntanya' – sea and mountain. In the Catalan region, there is coastline, fields, and mountains (within navigable distances of each other), so it only makes sense to gather produce from all. This dish is a salt fetishist's dream, and quite delicious. My only slight criticism would be that the terrine, while excellent and texturally spot on, is quite salty in itself, so there is no antagonism between it and the ultra-salty anchovies – also delicious in and of themselves. If asked for suggestions, which I know I won't be, I would reduce the salt content in the terrine, rely on the richness of the foie gras, and allow the anchovies to 'have at it'. In my opinion, it would create the necessary contrast in tastes that often characterise a challenging, but ultimately worthwhile dish.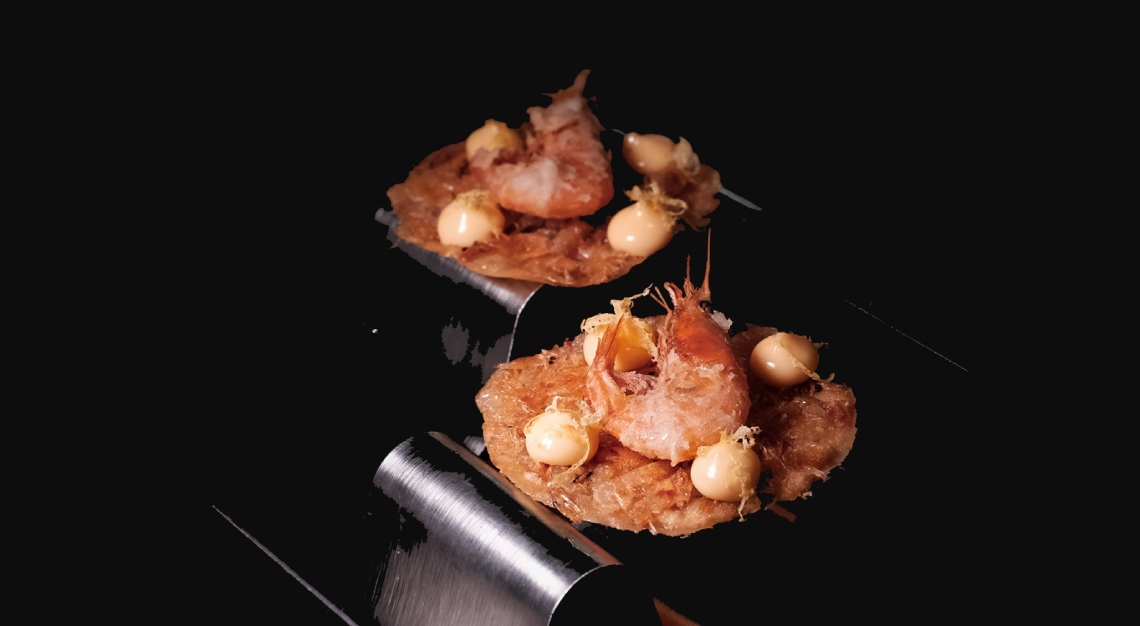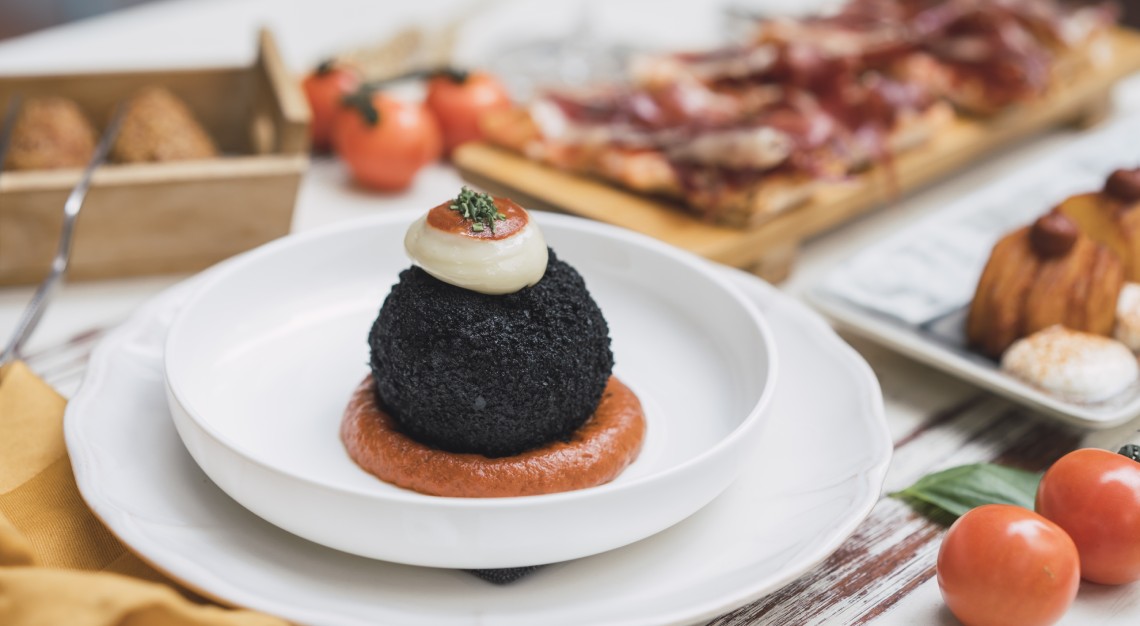 The Tortilla De Camarones is an absolute delight – caridean shrimps on top of a wafer-thin dough base, sakura ebi and lemon mayonnaise – what's not to love? Superb execution, with every accompaniment drawing out the gorgeous crustaceous flavours. Wonderful, too, is the Bomba De La Barceloneta (smoked potato ball, squid ink breadcrumbs, spicy minced beef, brava sauce and aioli – garlic mayonnaise, if you prefer). The texture is delightful, the flavours all work, and the brava sauce should soon become legendary. Seemingly so easy to make, it's equally easy to get horribly wrong, but chef's is nigh on perfect. 
The Gaig's Traditional Cannelloni (beef, pork and truffle sauce) is from a 150-year-old recipe, and I can happily testify that it has stood the test of time. While the encased meat (I suspect chuck beef and pork collar) was a tad dry, the flavour was flawless, and the accompanying creamy truffle-infused sauce is nothing short of a masterpiece – rich and gooey, letting the truffle lead the way and sightly undercut the creaminess. It's a great dish but be warned. Two cannelloni (interestingly, there is no singular term, although I may offer 'cannellono' to the Oxford English Dictionary of culinary terms – which doesn't exist yet, sadly) are enough to feed a family of elves for a week, so be judicious in terms of the point in your meal at which you order it. But order it you most certainly should.  
Unpretentiously presented, this dish speaks to Gaig's heritage; history and the seriousness with which they address provenance. If it has been being made for a century and a half, it suggests a decent recipe and a seal of approval that's not to be ignored.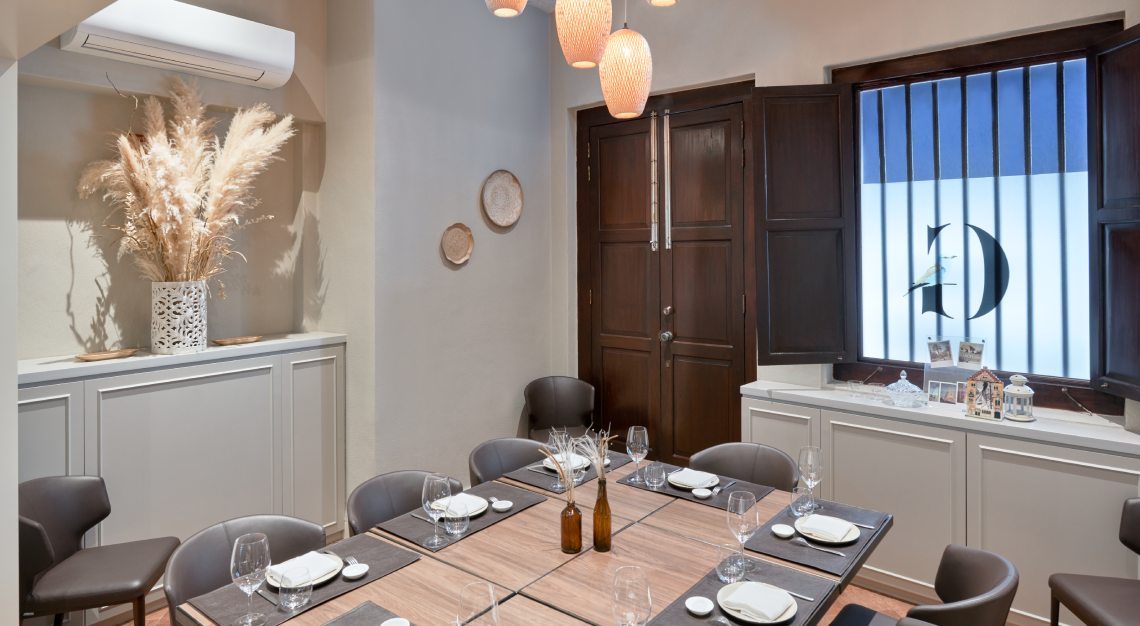 Quite frankly, I could take or leave the Quail Escabetx (two types of vinegar pickled quail, vegetables) not because it wasn't a good version of a classic dish, but because it had a slightly metallic taste that I didn't find pleasing. Just my opinion, obviously, but I have always felt slightly sorry for quails. Evolutionarily, they must have thought that they had done enough to stay small and not be worth hunting and eating, but they messed up somewhere along the line and now find themselves on many a plate. They're hard work to eat, and I've never been entirely sure that they're worth the effort. Once again, this is a personal opinion. Chef Martíne's dish is good, and the reduction from the white wine and sherry vinegar marinade is most adept.
I have to mention the Octopus with Cauliflower Textures, because it's very good – excellent char on the mollusc, and a nice texture – not too soft, not remotely flabby, and slightly obdurate to the bite. But I find it difficult these days to eat octopus (except for professional purposes) after watching My Octopus Teacher, a mind-expanding and highly emotional documentary on Netflix. So, I'm just going to leave this one hanging for a while, until I forget about the film and have replenished my stock of tissues. 
And to the last act; the coup de grace; the dish that brings the curtain down on a fine meal. Trust me when I say that Gaig couldn't have done better. The Pa Amb Oli I Xocolata (crispy chocolate ganache, olive oil ice cream, bread) is wondrous. The ganache is acceptably sweet and full of 66 per cent dark-chocolatey goodness (not to mention a textural treat). The olive oil ice cream demonstrates extraordinary technique and imagination, and the deep-fried bread, rolled in melted chocolate chips, are crunchy, delicious, and perfectly complement the silky-smooth ganache. This dish is quite superb – almost as good as the Salmorejo that started this culinary adventure – and perfectly bookends an excellent repast. 
I can't quite remember a restaurant that I have been as keen to return to, or a couple of dishes that I have looked forward more to tasting again with almost immediate effect. This means that a meal leaves a lasting impression, with flavours that you can still taste 'in your head' days after the event. This is just one of Gaig's many accomplishments.
Gaig
16 Stanley Street
Singapore 068735
Tel: +65 6221 2134