Helmed by chefs Alex Phan and Glen Tay, the new modern Asian restaurant aspires to reinvent familiar flavours without straying too far
There's a new kid on the mod-Sin block: Avenue 87 on Amoy Street, the brainchild of chefs Alex Phan and Glen Tay. Lest you be mistaken, the restaurant derives its name not from locality, but rather a shared slice of history. Both Phan and Tay were born in 1987, and grew up only a street apart (Phan on Hougang Avenue 7, Tay on Avenue 8); both have remained the best of buds ever since enrolling at Shatec's culinary school more than a decade ago.
While perhaps heartwarming, the backstory of a friendship that's blossomed around a shared passion for food sounds like a tired cliché, if not rather gimmicky – great chemistry, coupled with a series of neat coincidences, don't nearly equate to success on a plate.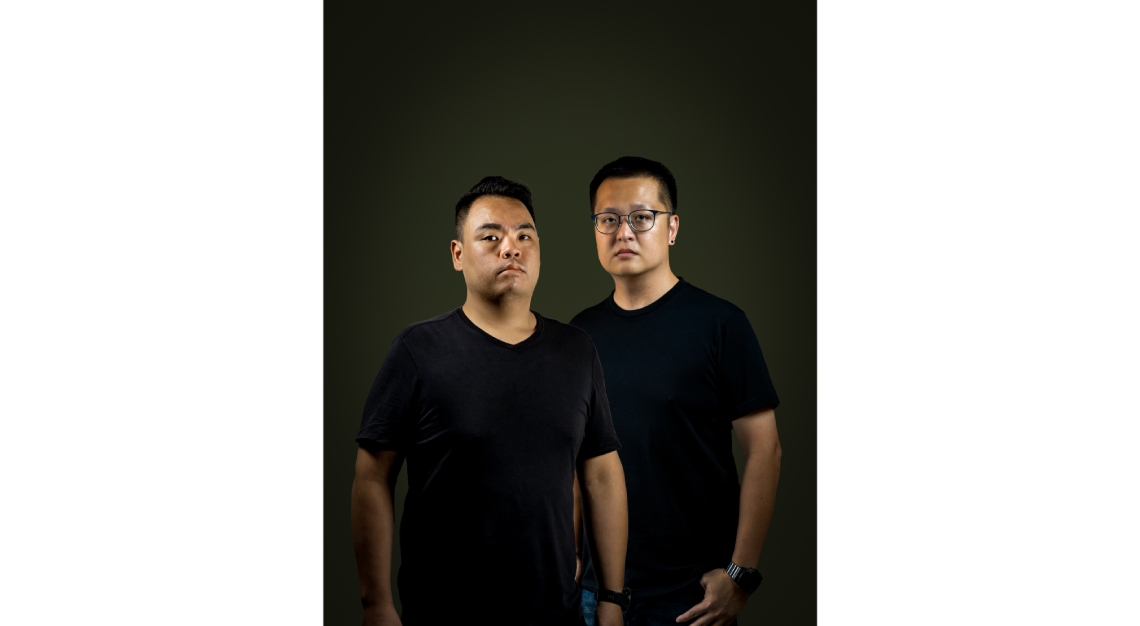 But scepticism aside, both Phan and Tay are more than adept in the kitchen, backed by multiple stints at various culinary establishments. Phan was previously executive chef at Park Hotel Clarke Quay, while Tay joined the three-Michelin-starred Ultraviolet in Shanghai as executive sous chef.
The highlights
Expect a typical meal at Avenue 87 to constitute a trip down memory lane, seeing as how Phan and Tay attempt to recreate local favourites while injecting a fair amount of creative flair. The result of which can be at once comforting and refreshing. Dinner involves two menus: four courses for S$76 and six for S$98, although you'll be much better off going with the latter.
Best encapsulating Phan and Tay's celebration of local ingredients is perhaps the AHK Seabass – short for Ah Hua Kelong, a well-known local fish farm. It's a contemporary rendition of local sliced fish soup, wherein freshly poached seabass is served with bitter gourd, cherry tomatoes, deep-fried egg floss and a splash of anchovy buttermilk sauce. Other standouts include the Salmon, fresh Norwegian sashimi garnished with dill oil, ponzu-pickled wakame, soy wasabi granita and rice paper crackers; also the sambal Octopus, a hearty variation of sambal stingray, which is served with stir-fried vegetables and a confit egg yolk.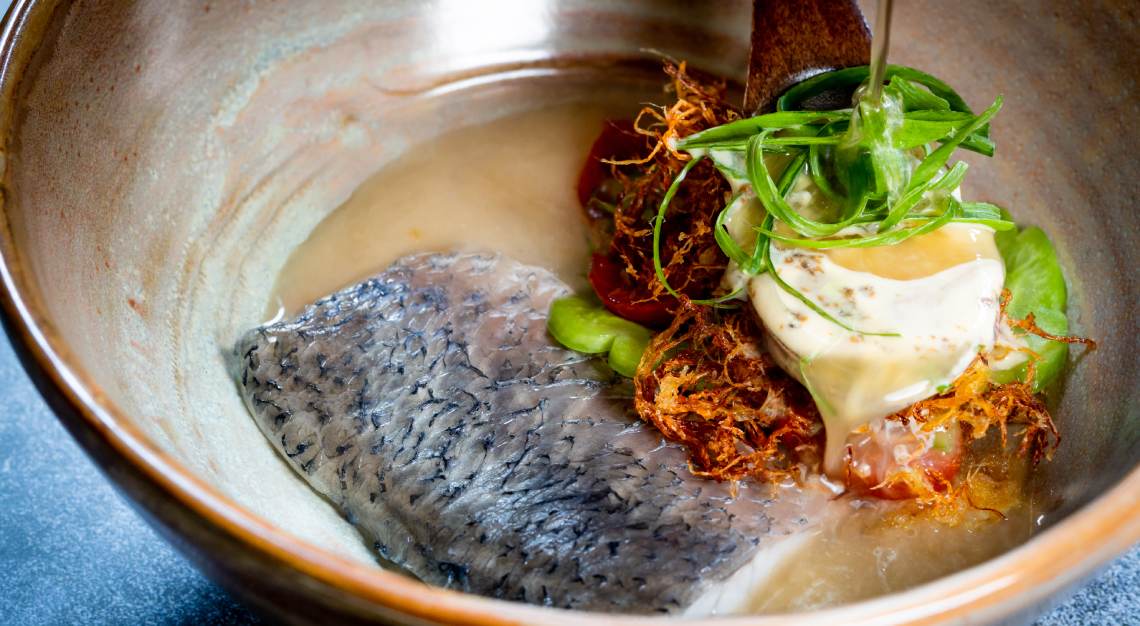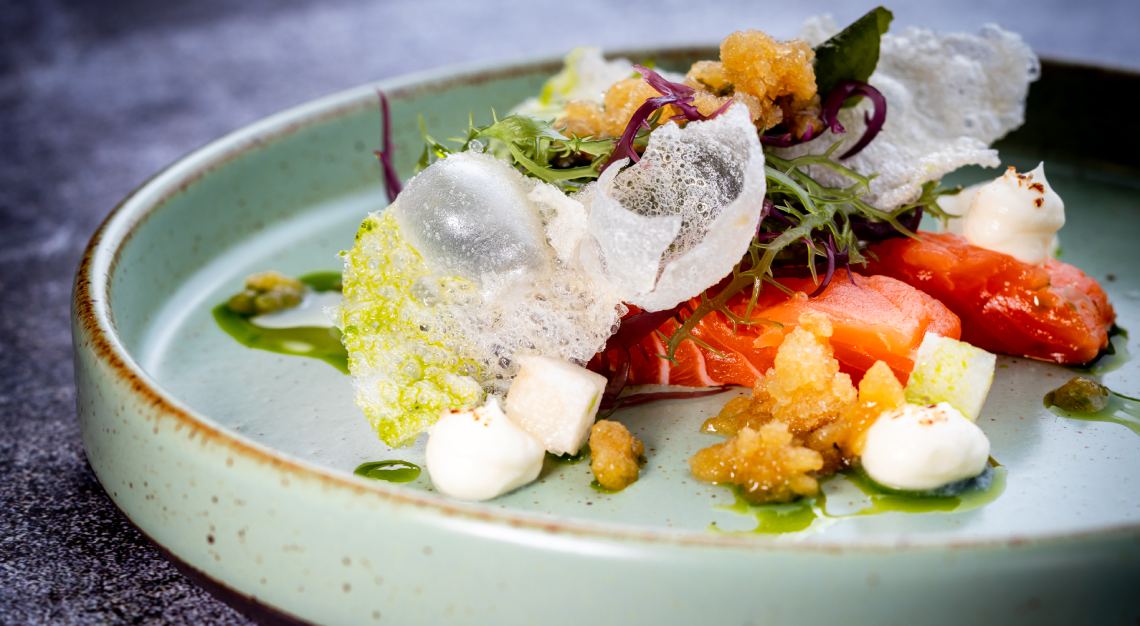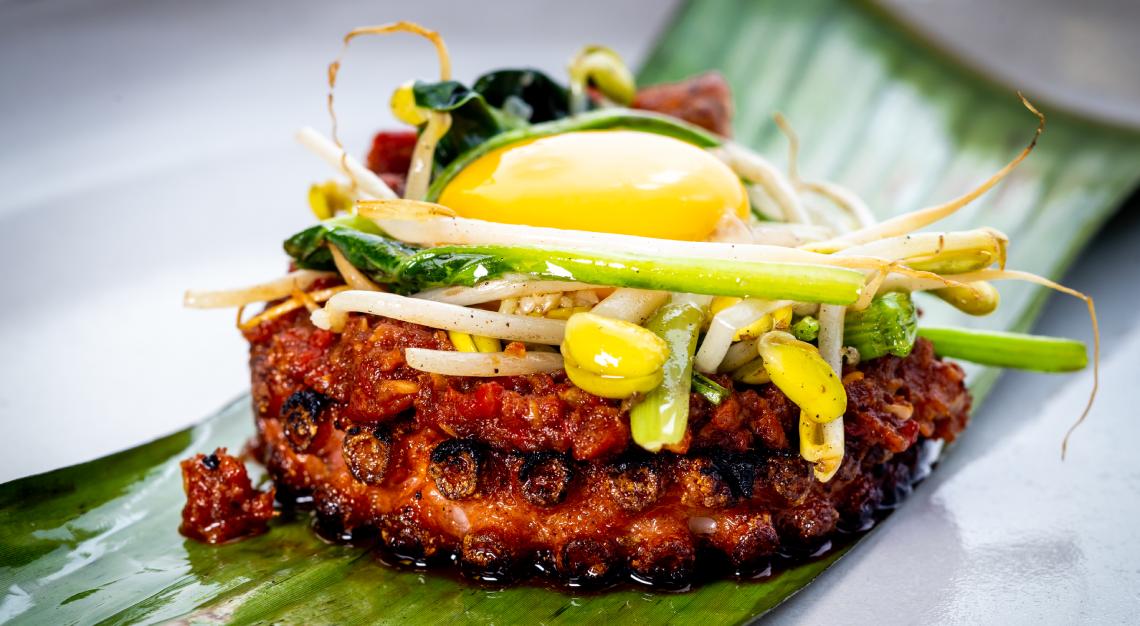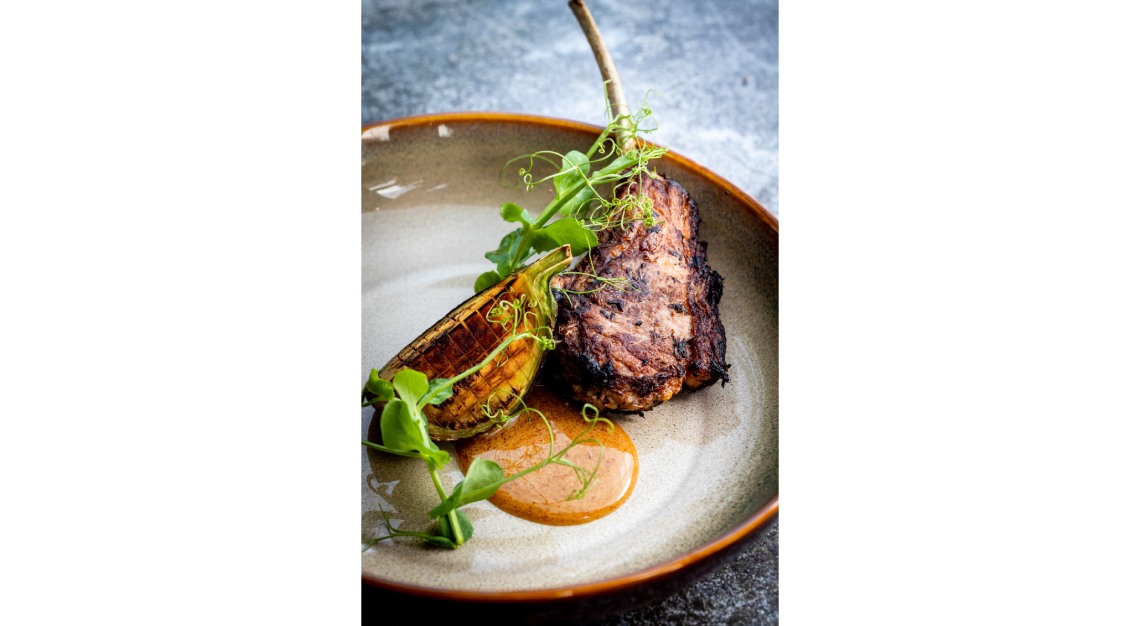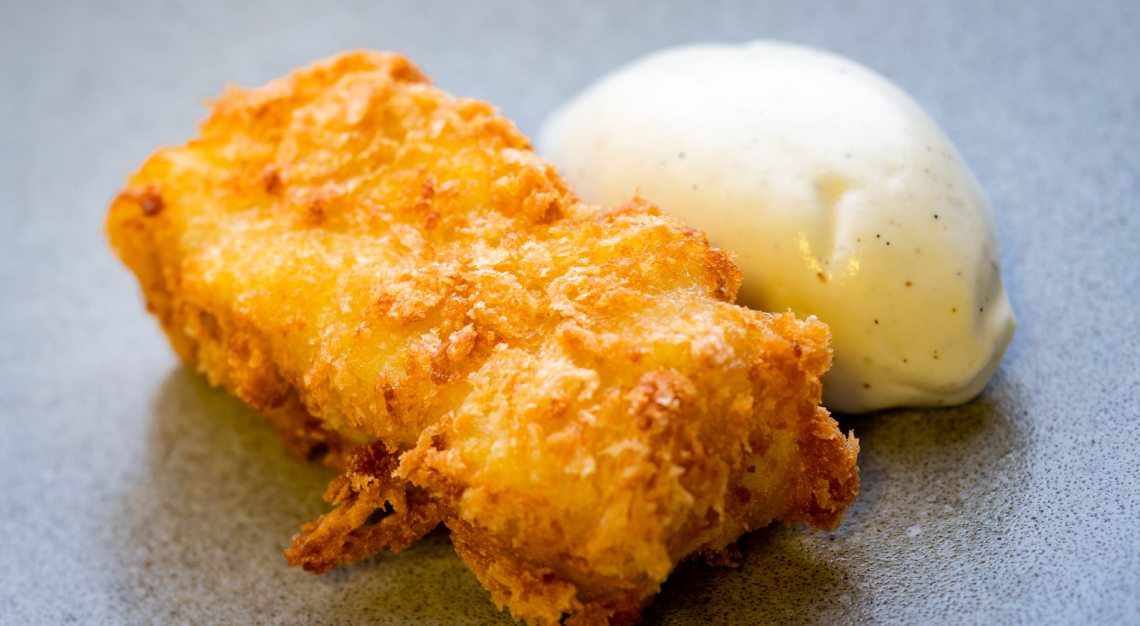 Dessert isn't any less enticing, especially the Pisang no Goreng – Phan's cheeky take on pisang goreng (banana fritter) – comprising fried coconut custard, salted gula melaka and banana ice cream. Despite being a reference to the traditional snack, it's a unique dish in its own right, for which Phan should rightly be commended.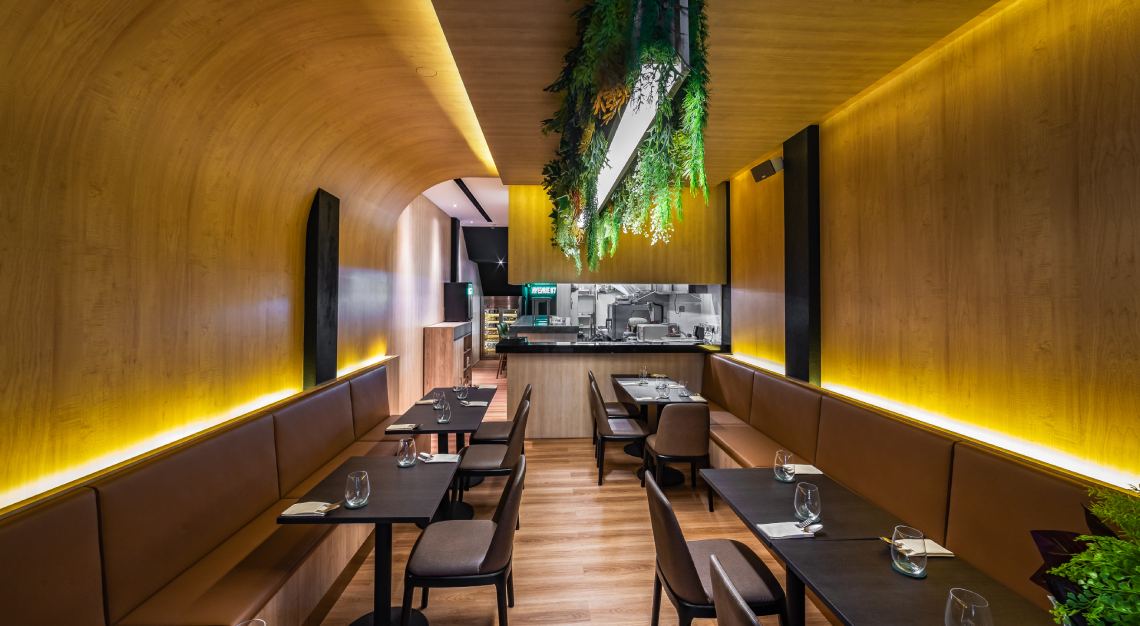 The vibe
Housed in a two-storey shophouse, there isn't much room to manoeuvre around once the 24-seat restaurant is completely filled up. Nonetheless, its interior is sufficiently warm and cheery, with light, earthy tones brightened by several spots of green. A 26-seat lounge-bar on the second floor is also currently in the works, which is expected to be completed by early 2021.
The verdict
As with all fledgeling restaurants, occasional missteps are bound to occur, and Avenue 87 is no different. The Baby Lamb Rack, for instance, marinated in various herbs and spices then drizzled with stingless bee honey, wasn't subpar by any means; yet neither was it compelling enough to leave a mark. On the whole, one gets the feeling that Avenue 87 might still have much to prove, with regard to championing modern Asian cuisine – but it's a promising start nonetheless.
Robb tip: Although there's a two- and three-course lunch menu, make reservations for dinner instead, as that's when you'll get the best of what Avenue 87 has to offer. You may also wish to add on a wine-pairing at S$50 for three glasses, or S$80 for five.
Avenue 87
47 Amoy Street
Singapore 069873
Tel: +65 6970 5491