Marques such as McLaren, Lamborghini and Bugatti are synonymous with supercars, and rightly so. These icons of innovation repeatedly set new benchmarks in all areas of the industry, and continue to fine-tune the template of exclusivity for others to follow — and follow they are.
A growing number of boutique builders are accelerating out of the shadows and creating their own automotive machinations — each presenting boundary-breaking design, engineering and performance. The examples here, rolling in the seven and eight-figure price range, may currently lack name recognition, but they will certainly give their market segment some souped-up competition.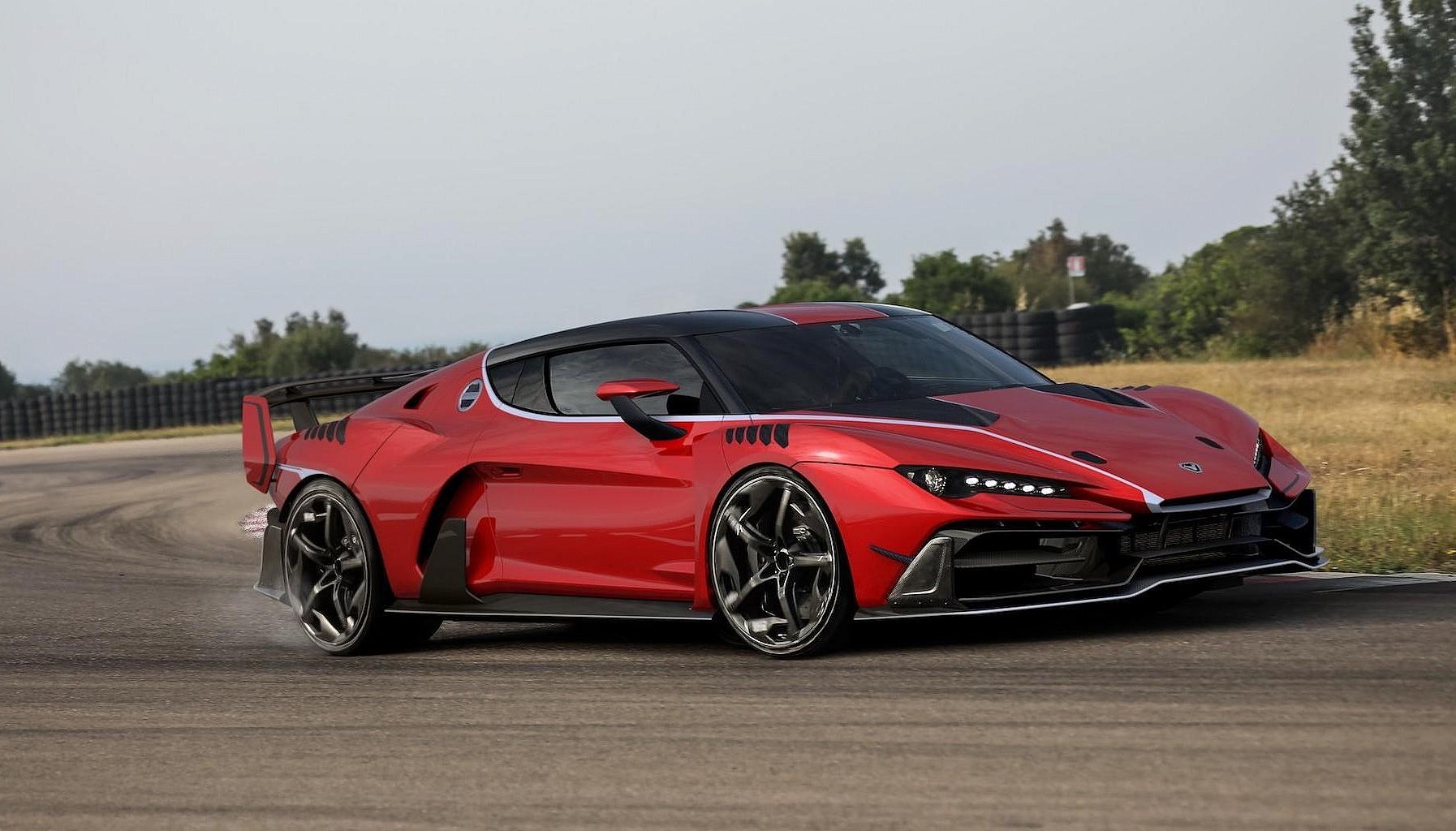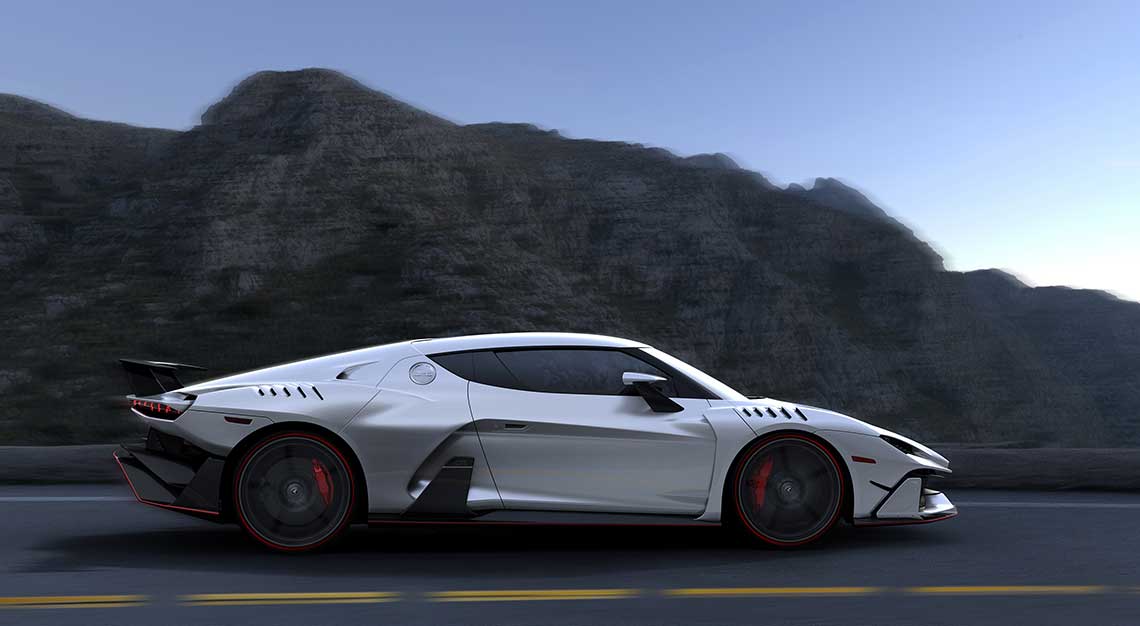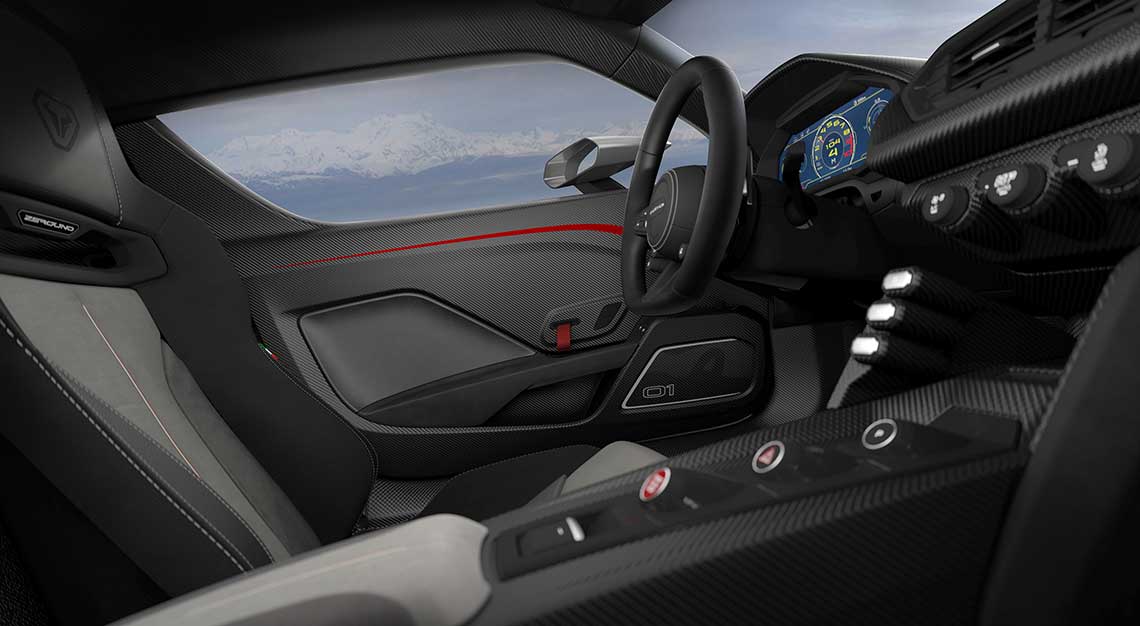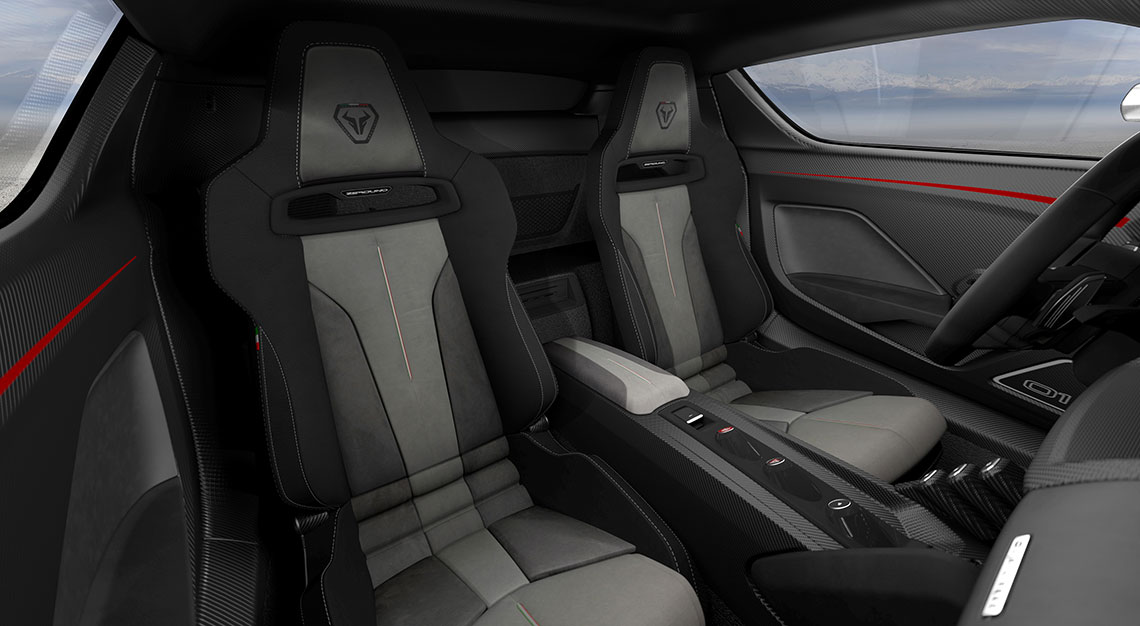 ZeroUno by Italdesign
Although founder Giorgetto Giugiaro — named Car Designer of the Century in 1999 — is no longer with the firm, Italdesign has not only kept its purpose-driven passion, but increased the intensity. Acclaimed for the automotive artistry it has produced for others in the industry, the Torino-based team has finally stepped in front of the creative curtain to reveal its own masterwork — the ZeroUno supercar. "The only way to design a successful sports car is to use the form-follows-function approach," says Filippo Perini, head of design for Italdesign and the man responsible for the look of the Lamborghini Aventador. "For the ZeroUno project, we communicated a design language that fits with our company's DNA, and we employed a simultaneous engineering process."
Badged under the nearly 50-year-old firm's new brand, Italdesign Automobili Speciali, the arrow-like automobile was presented in full force to the United States market at the 2017 Pebble Beach Concours d'Elegance. It was soon clear from its premiere that the car would be a crowd-pleaser in California. And it's no surprise, as the four-wheel-drive coupe's appearance is as compelling as its performance. Built from a chassis constructed of carbon fibre and aluminum, and covered in a completely carbon-fibre body, the car carries a 610hp, 5.2-litre naturally aspirated V-10 engine mated with a paddle-shift-activated dual-clutch 7-speed gearbox. The power train enables the ZeroUno to zip from stationary to 100kph in 3.2 seconds and zoom up to 330 kph. The car's efficiency in motion is enhanced by an air-slicing aesthetic. "The ZeroUno has more in common with Italian GTs of the 1960's," explains Perini. "It's a mix of soft, clean surfaces for the main body and extremely functional aerodynamic elements."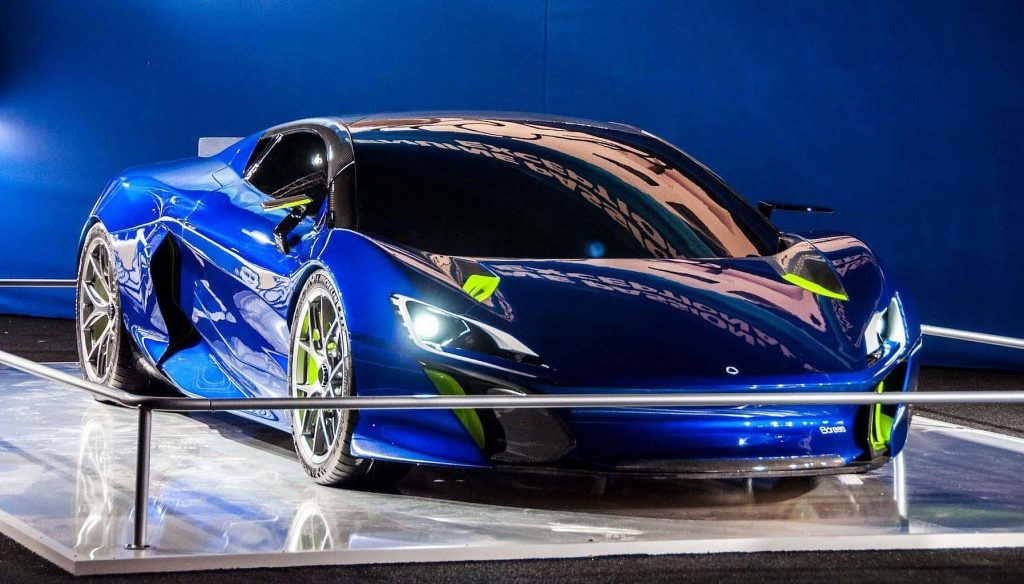 Boreas by DSD Design & Motorsport
Named for the mythological Greek god of the north wind, the Boreas — from Spain's DSD Design & Motorsport — is two-door tempest touting a mostly carbon-fibre monocoque construction and a proprietary hybrid power train that generates more than 1,000hp. The latter, which also includes a 7-speed automated manual transmission, allows the brute to blow from zero to 200lph in 2.8 seconds and reach a top speed of 380kph. "The Boreas project arose from the ambition to strive for technical and aesthetic innovation," says DSD founder David Sancho Domingo. "We were also focused on the search for ergonomics within the varying physical and psychological scales that would be experienced."
Prior to beginning Boreas, Domingo educated himself on the intricacies of supercar construction by journeying throughout Europe and the United States to personally meet with marques that specialise in high-performance vehicles — Pagani and Shelby, among others — and tour their facilities. The fact-finding foray helped him decipher the direction he and his team would take in the hope of making an indelible impression on the industry. After 10 years in development, a standing model of Domingo's own automotive dynamo was introduced at France's 24 Hours of Le Mans endurance race in 2016, followed by a completed prototype shortly thereafter. And while the Boreas is a one-off, 12 individually designed successors are planned for production this month.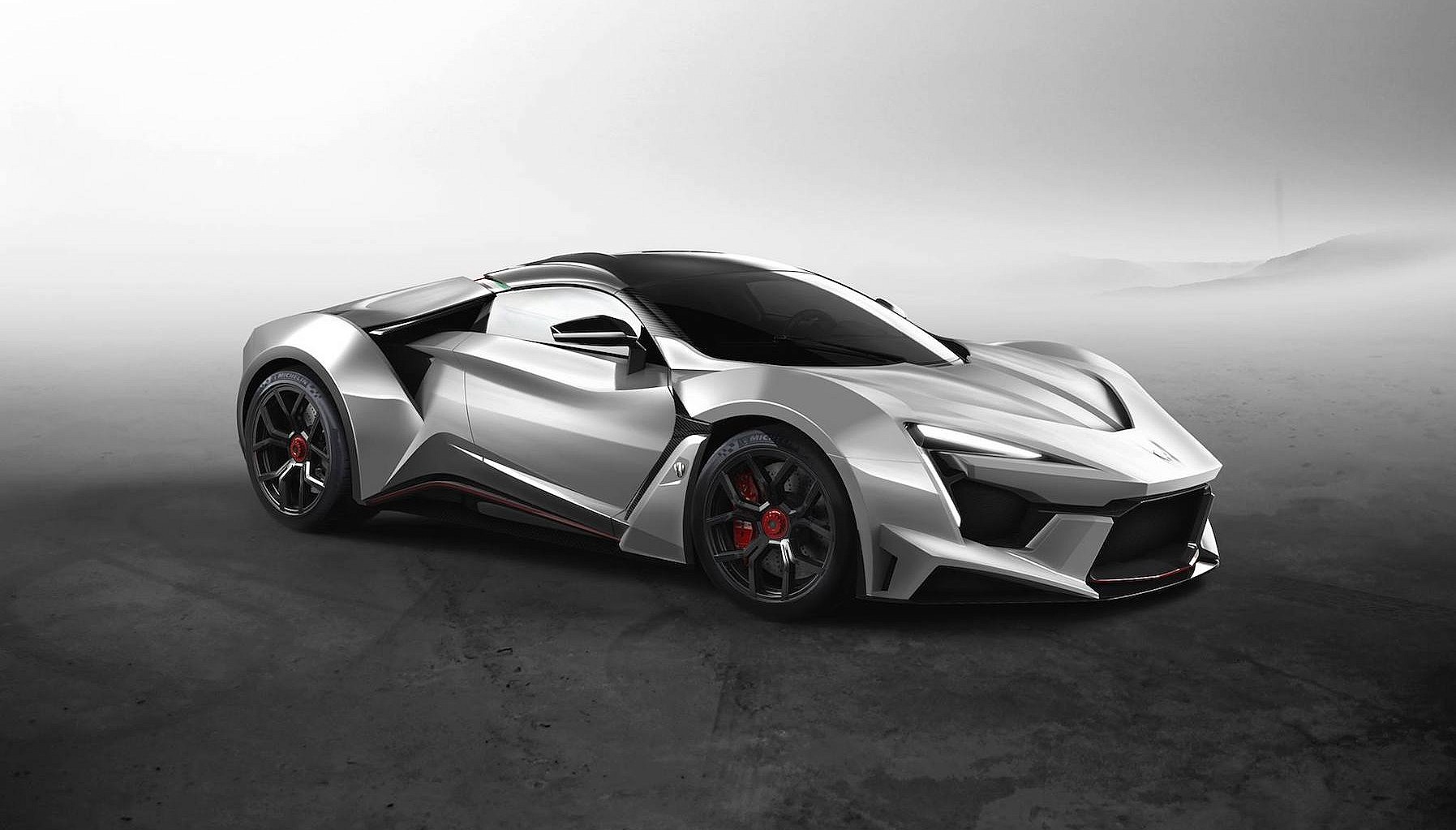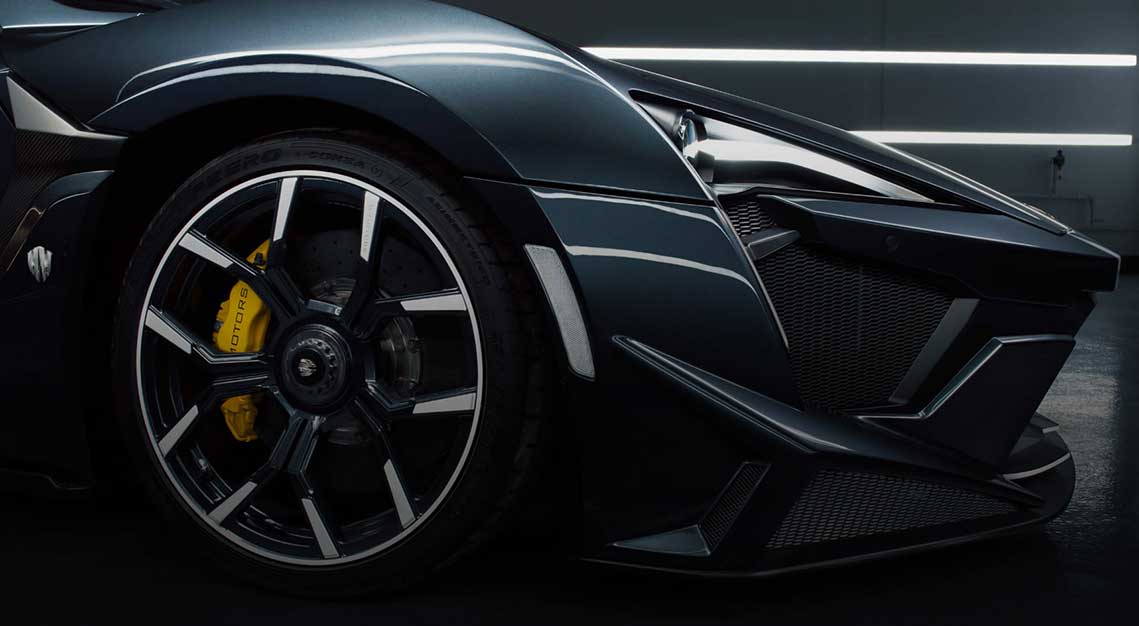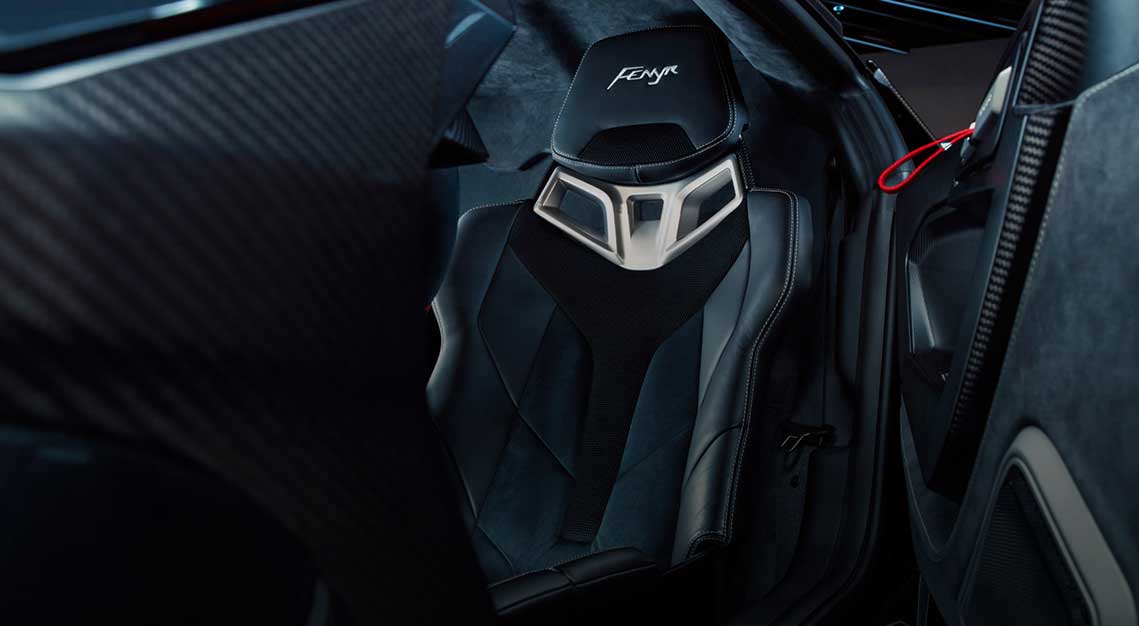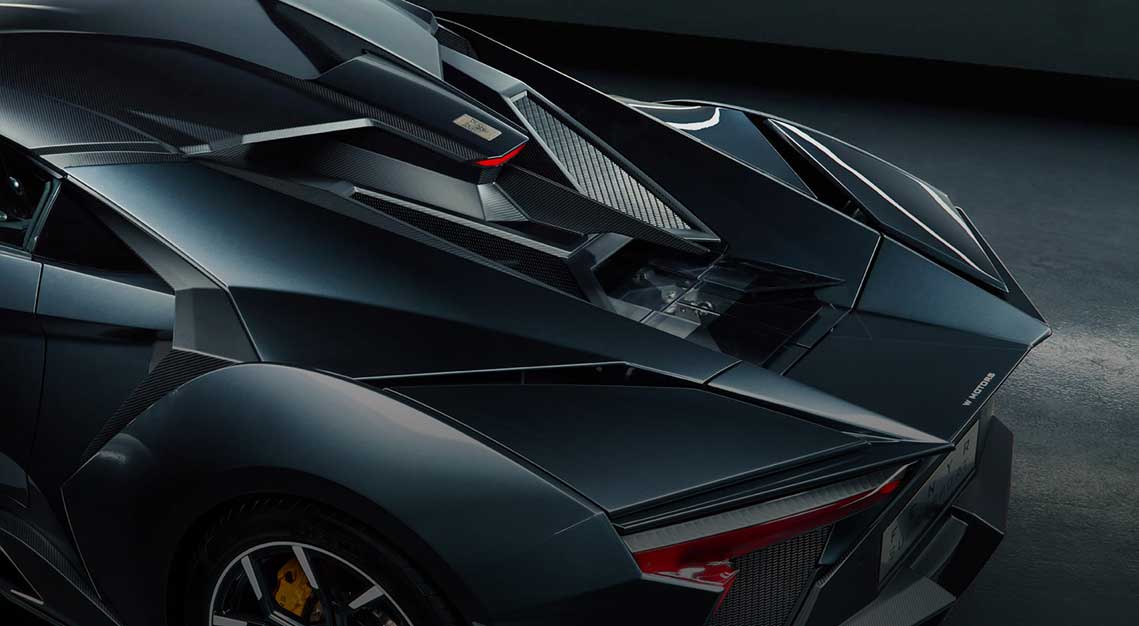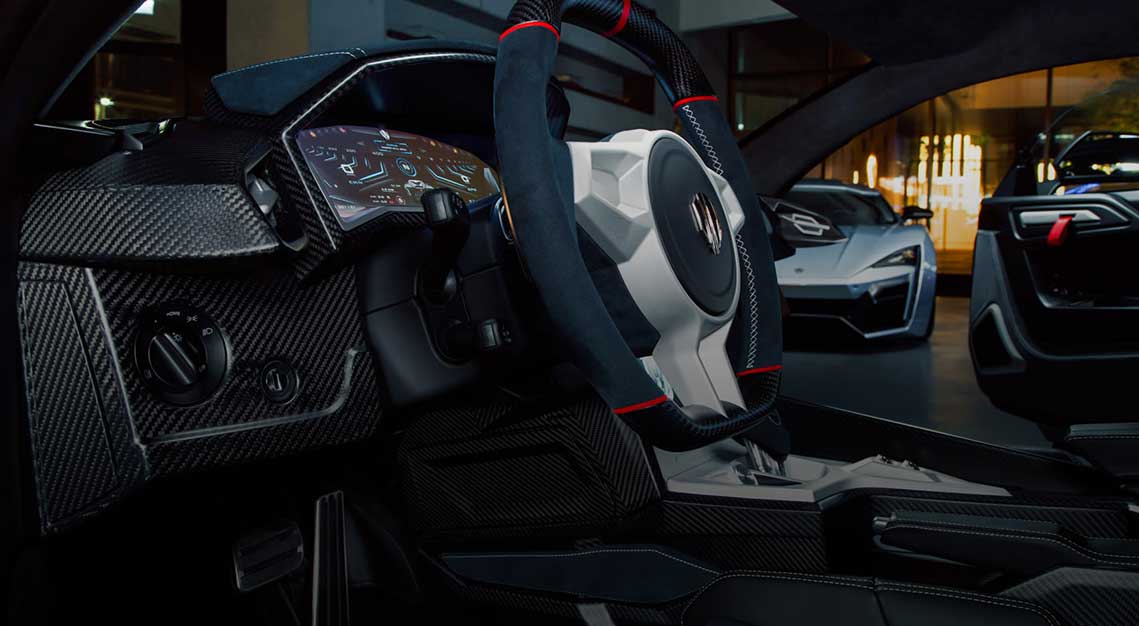 Fenyr SuperSport by W Motors
Based in the United Arab Emirates, W Motors introduced the Fenyr SuperSport to the world in 2015 at the Dubai International Motors Show. Named after a mythological wolf, the carbon-fibre ferocity, with a tubular aluminum chassis, has fangs in the form of a 4-litre twin-turbo flat-6 engine (built by Germany's RUF Automobile).
And with a 7-speed, double-clutch gearbox as part of the power train, the car clocks zero to 100km/h in 2.7 seconds and can cruise at up to 400km/h. With only 25 examples planned per year, each one will be priced at approximately US$1.85 million (S$2.46 million).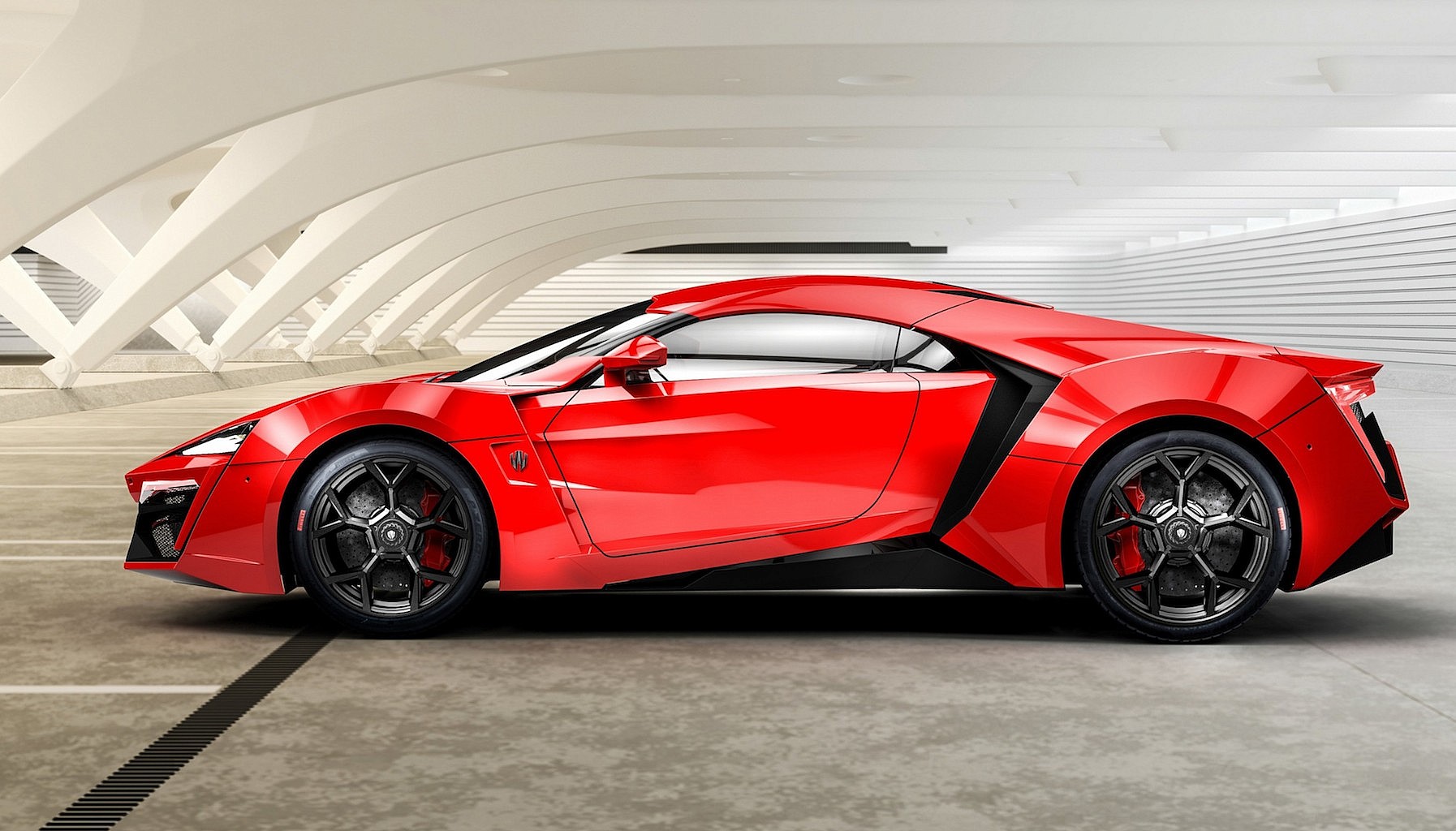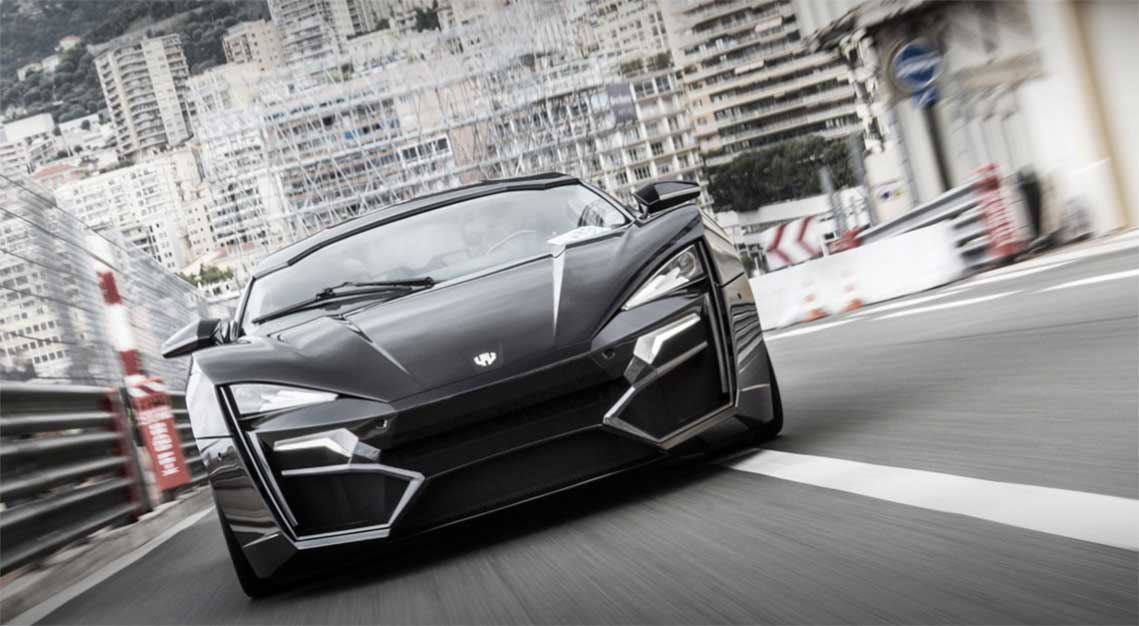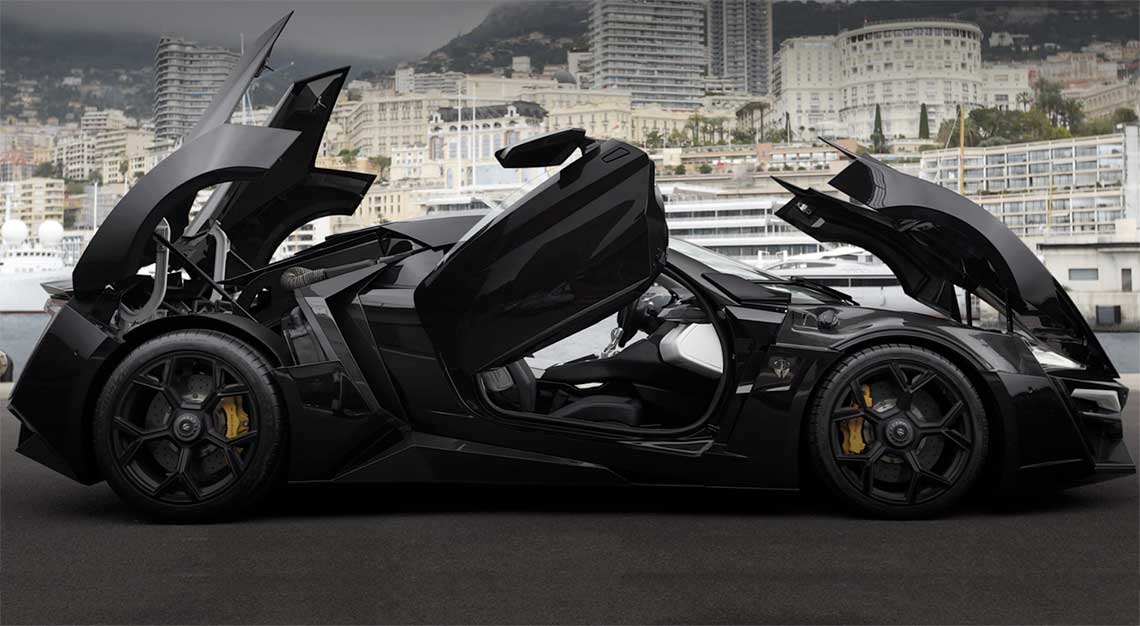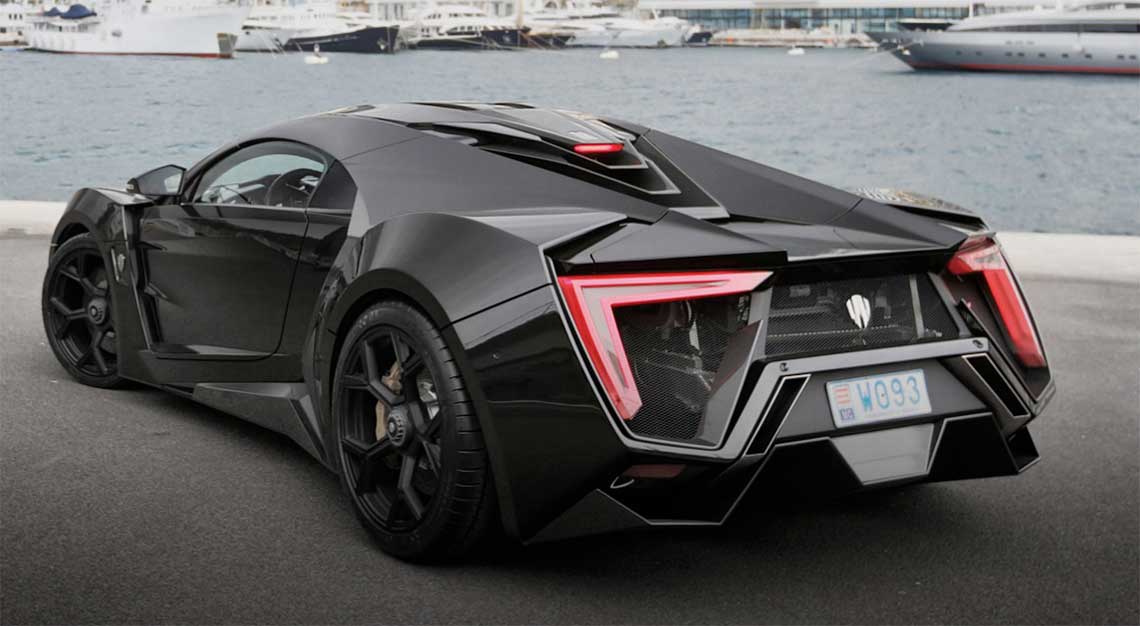 Lykan HyperSport by W Motors
Another leader of the supercar pack is the Lykan HyperSport, also by W Motors. Debuted at the Qatar Motor Show in 2013, the ground-breaking coupe features diamond-encrusted headlights, reverse-dihedral doors, holographic instrumentation and gold-stitched seats. Referencing the Greek word for "werewolf," the Lykan lunges from zero to 100km/h in 2.8 seconds and can give chase at up to 386kph thanks to its 780 hp, 3.7-litre flat-6 engine. These performance characteristics, along with a distinct body design, earned it a starring role in the 2015 film Furious 7. Coincidentally, only seven bespoke examples are planned for production.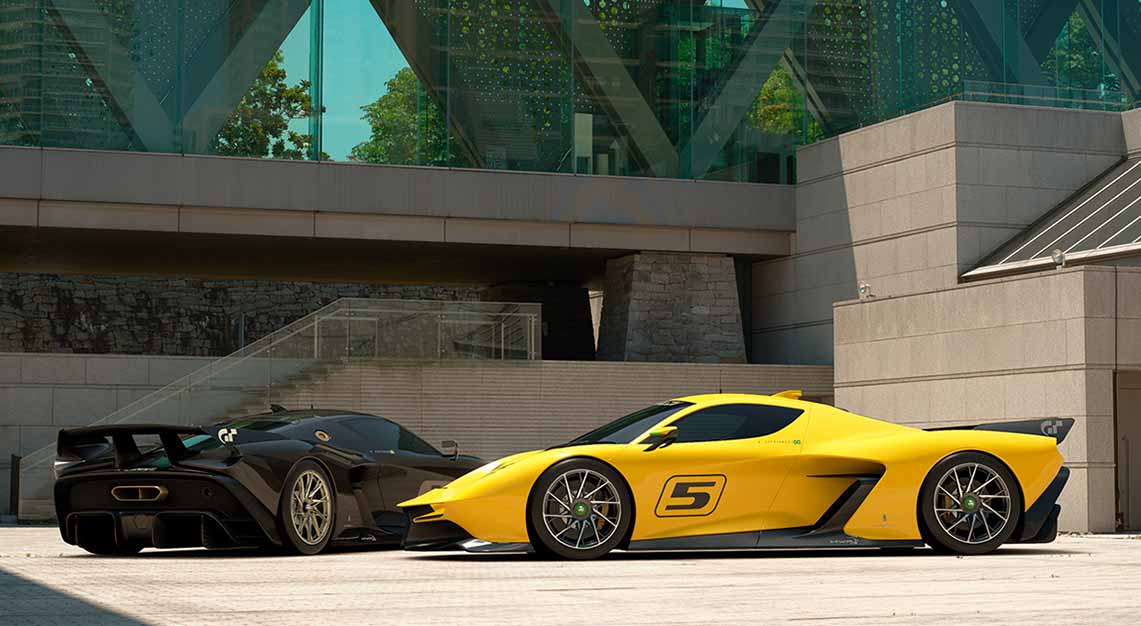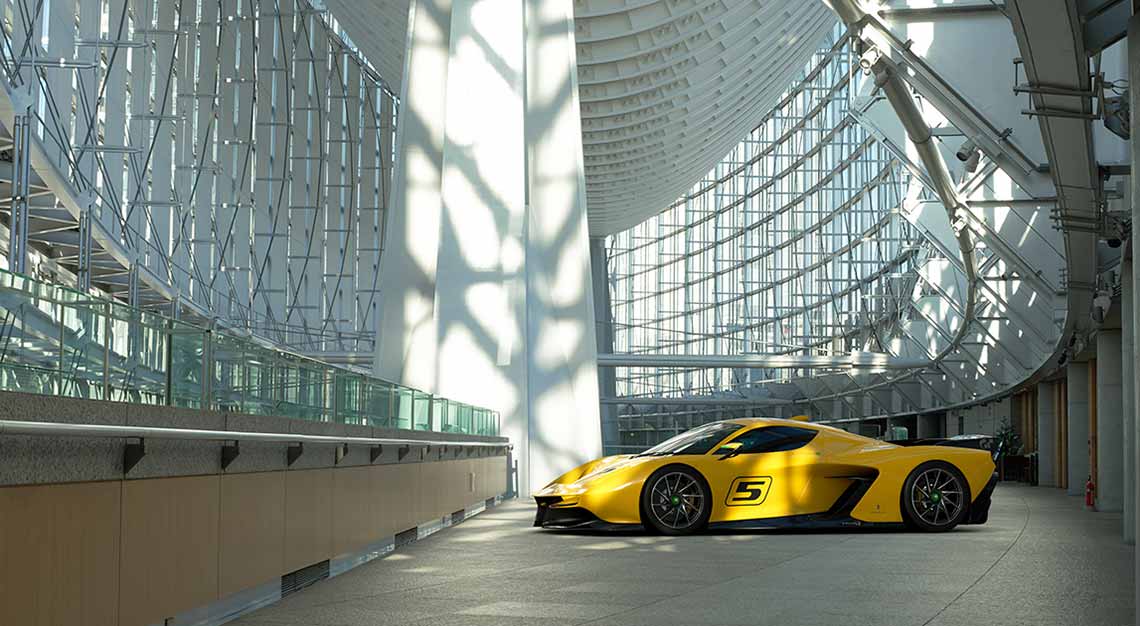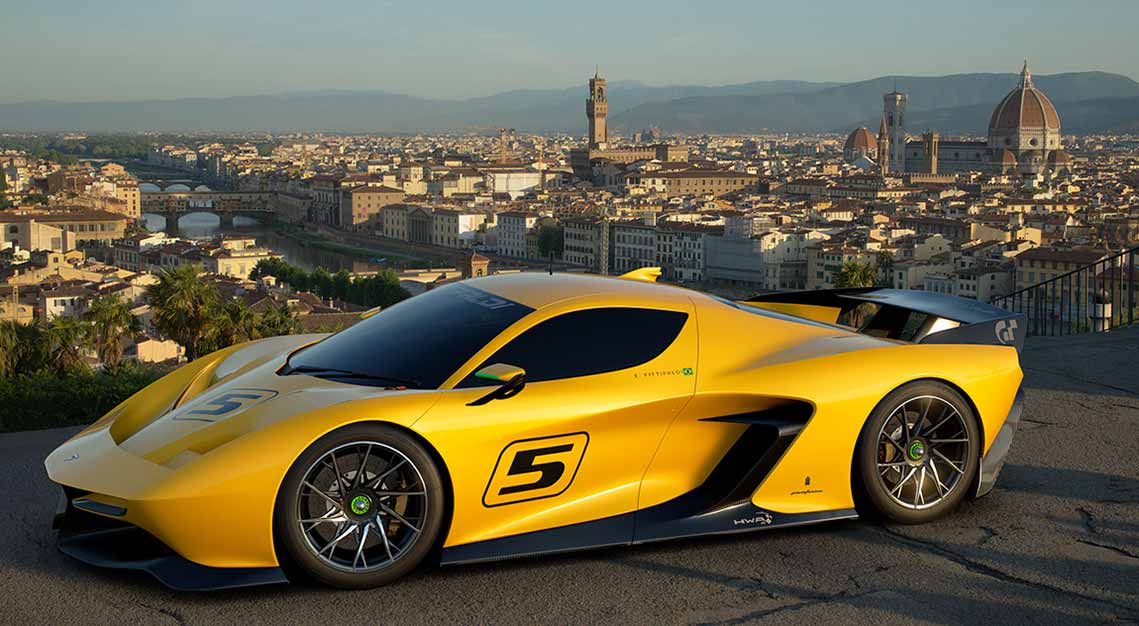 Fittipaldi EF7 Vision Gran Turismo by Pininfarina
With a pedigree that comprises three pillars of the motorsports industry, the Fittipaldi EF7 Vision Gran Turismo by Pininfarina can't help but be a top contender on the track. Presented at the 2017 Qatar Motor Show, the car is the collaborative creation of Brazil's famed wheelman Emerson Fittipaldi, Italy's premier coachbuilder Pininfarina and Germany's elite engineering team at HWA AG — a winning recipe for racing.
The composite coupe relies on carbon-fibre monocoque construction and carries a naturally aspirated V-8 engine mated with an integrated gearbox. The power train, suspension and braking system have been developed by HWA AG but are housed in a body that is distinctly Pininfarina in design. With its shark-like aesthetic, the automobile presents the same visual cues as its aquatic counterpart — an intimidating form that is strikingly streamline. But that is to be expected since the car's eponymous racer was an apex predator in competition. Fittipaldi was a dominant force during the decade of his Formula 1 career and won his first F1 Drivers' Championship in 1972 at the age of 25, the youngest, at the time, to do so. And he is also the only driver to win the Indianapolis 500 and F1 Championship on multiple occasions, reason enough for his induction into the Motorsports Hall of Fame of America in 2001.
Upon purchase of a limited-edition example, aspiring racers will also be buying themselves a personal coaching session with the legend and eligibility for membership in the Fittipaldi Racing Club, host of global driving events. But those who steer toward more vicarious forms of vehicular contest will soon have their chance behind the wheel as well. A virtual version of the car will star in the latest release of Polyphony Digital's popular Gran Tursimo game series and its interactive FIA Gran Turismo Championships.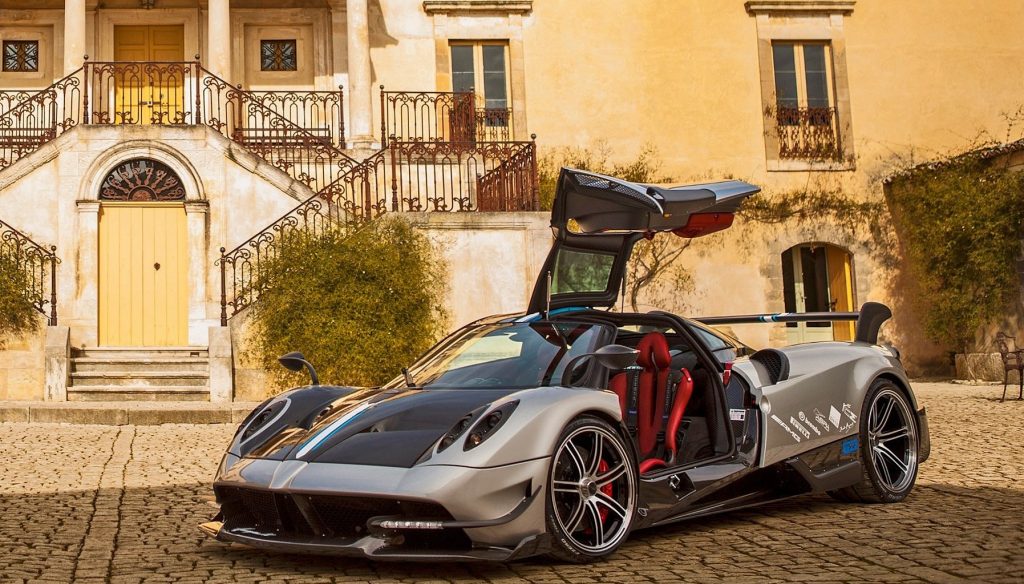 Pagani Huayra BC by Pagani
This was introduced at the Geneva International Motor Show in 2016 as a US$2.5 million (S$3.32 million) variant to Pagani's original Huarya coupe. The Buayra BC (named in honor of Horacio Pagani's close friend Benny Caiola) features the Italian marque's carbon-titanium monocoque construction for the chassis.
It also comes with an enhanced 750hp, twin-turbo Mercedes-Benz AMG V-12 engine that turns out more than 750hp and is exclusive to Pagani. Mated to that muscle is a bespoke 7-speed automated manual transmission (AMT) that features Xtrac's new electro-hydraulic actuation for faster and more precise shifting. Other innovations on board include Bosch's antilock braking system, traction control and electronic stability program.