The US fine-dining establishments that a French tyre company deems the finest
As the pandemic ravaged the restaurant industry in 2020, Michelin took a step back. The guides it intended to release for Washington DC, New York and Chicago were pushed into the spring, while the California guide had a more than two-year gap between publish dates. For the upper reaches of the guide — the two- and three-star level — Michelin largely eschewed demotions, barring a closure or the changing of concept. Some new restaurants were able to ascend to the two-star level, but no American restaurant was deemed worthy of elevation to three stars in 2021.
Unfortunately, America did lose a three-star restaurant this year. With the Restaurant at Meadowood burning down during the Glass Fire, Michelin removed it from consideration. However, executive chef Christopher Kostow is rebuilding the restaurant and has been doing a North American tour in the lead-up to reopening. And when Thomas Keller posted on his Instagram stories one night that The French Laundry's service would be in honour of his fellow three-stars in California, he counted Kostow's restaurant among them.
With Meadowood's exclusion and no further movement elsewhere, the United States now boasts 13 restaurants that the old French tyre company regards as having "exceptional cuisine, worth a special journey". America trails France's 30 and Japan's 22, where Tokyo alone boasts 11 three-star restaurants. But here are the restaurants that have reached the top, from Alinea to SingleThread.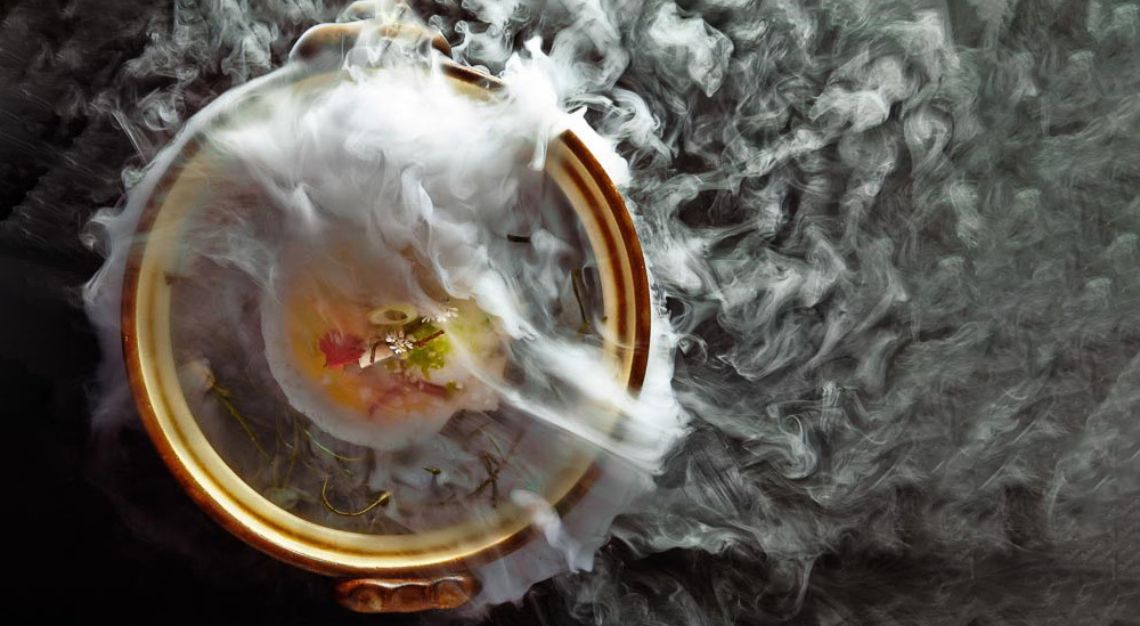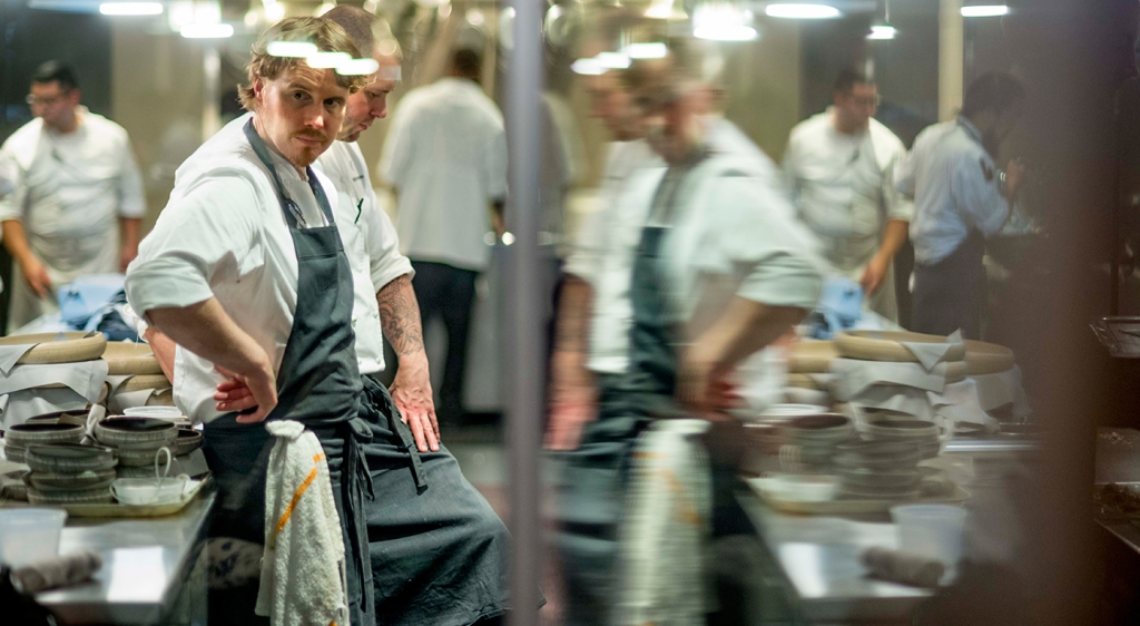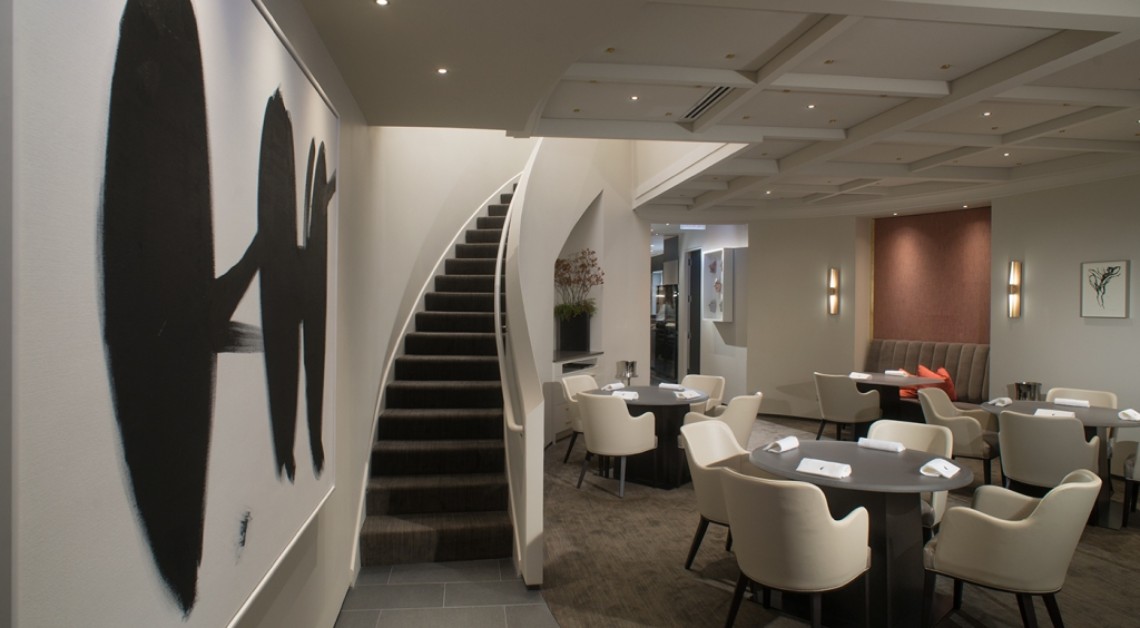 Alinea, Chicago
Ever since Michelin first came to the Windy City for its 2011 edition, chef Grant Achatz's temple of molecular gastronomy has held three stars. Drawing on flavours from around the world — one course may be a chicken thigh with Mexican spices, while a rare Japanese fish may be another — Alinea's modernist cuisine is strongly influenced from the time he spent at Ferran Adrià's El Bulli. The restaurant is a showcase of advanced techniques where food is dehydrated and subjected to liquid nitrogen, and you may even be fed an edible balloon. Alinea co-owner Nick Kokonas thought it was a little early to be rated for the 2021 guide, considering the restaurant hadn't really been open. Despite having a rooftop residency in Chicago and being a leader in to-go meals in the fine dining space, Alinea had only been reopened for a few weeks when the new Chicago guide came out.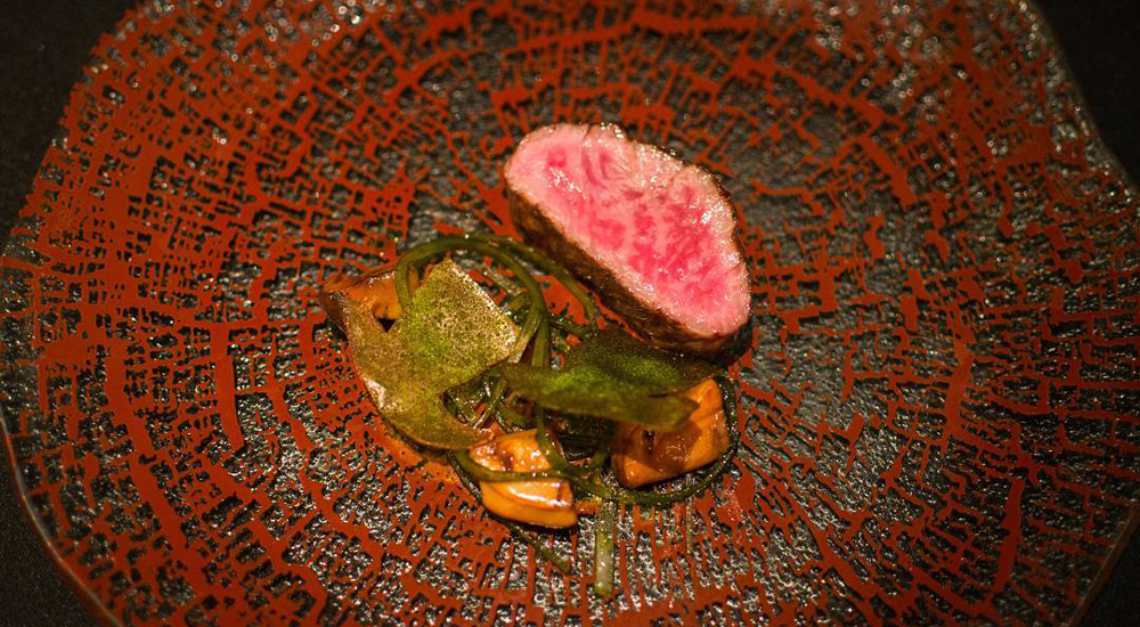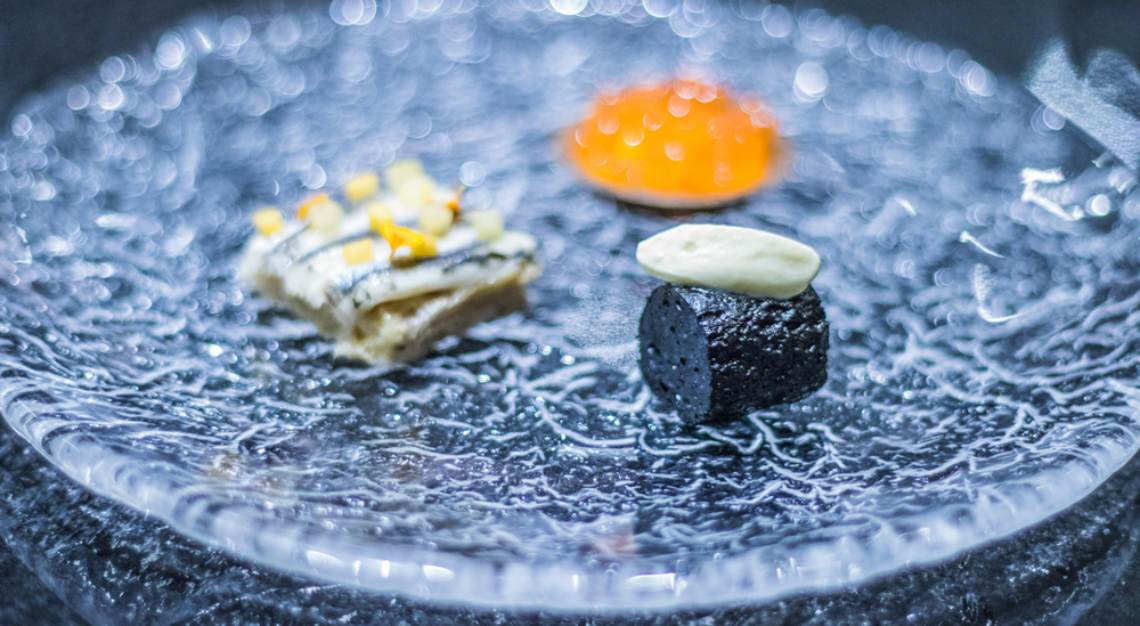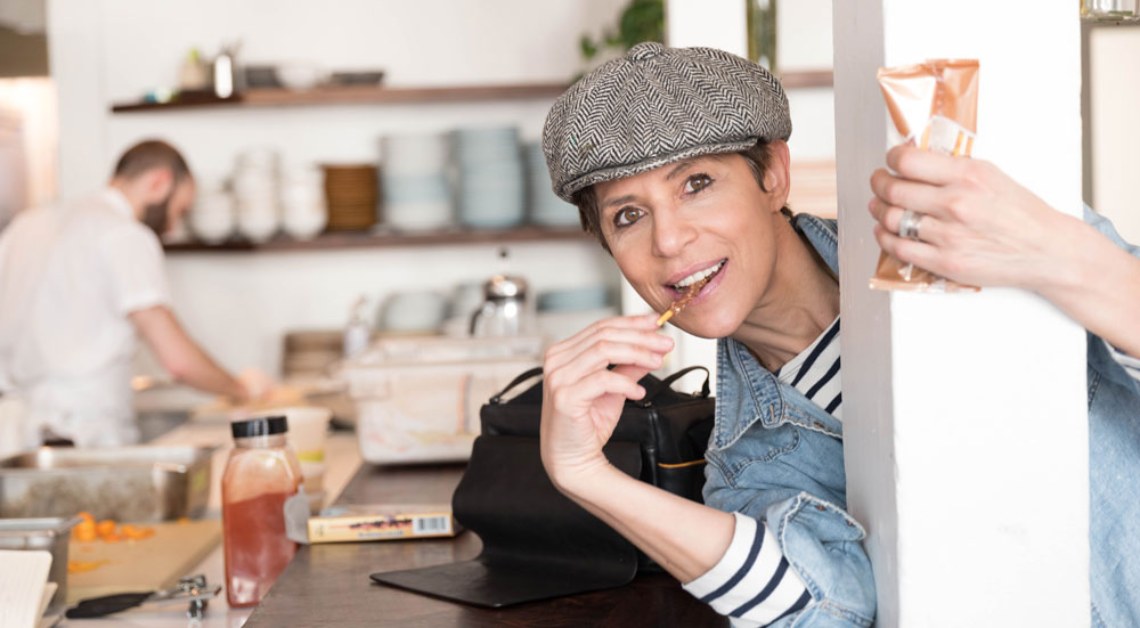 Atelier Crenn, San Francisco
Since opening in 2011, chef Dominique Crenn has put out a soulful, artistic take on modern French fare. After sitting at two stars for years, Michelin has finally awarded Atelier Crenn a third. The guide wrote that "the current menu displays a wonderful balance of grace, artistry, technical ability and taste". With the honour, Crenn became the first woman to run a Michelin three-star restaurant in America. Not only that, her newest restaurant Bar Crenn — an ode to classic French gastronomy — pickerd up a star in its first year of eligibility. In 2019, Crenn announced that she had taken meat off of all her menus — seafood would remain — because of her concerns about the environmental impact of animal agriculture. However, this past summer, she announced that meat would return to Atelier Crenn's menu for the first time since 2018 because she would serve lab-grown chicken once it has passed FDA approval.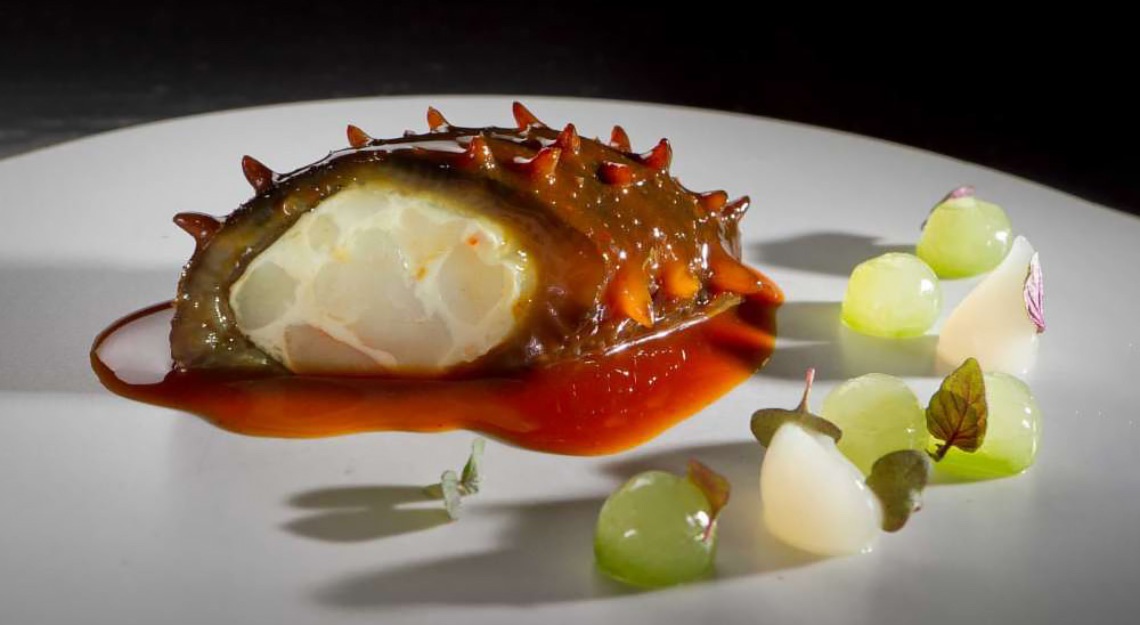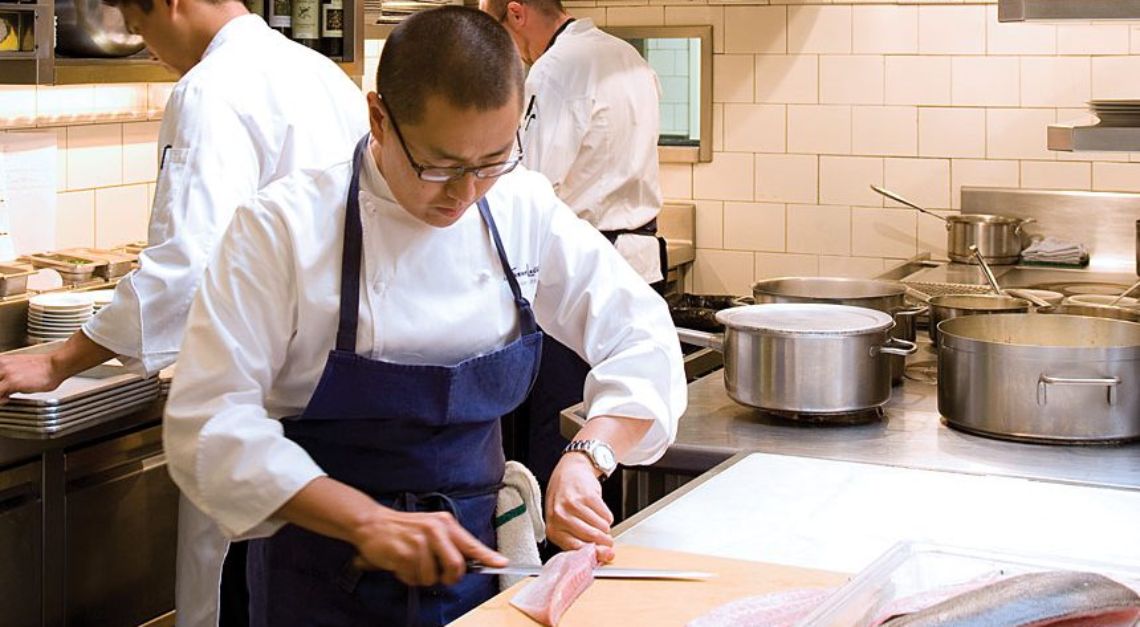 Benu, San Francisco
Among his peers, chef Corey Lee is highly revered. "The first time I ate Corey's food was at The French Laundry when he was chef de cuisine," Crenn says. "I could taste the talent behind the food. What I love about Benu is that he celebrates where he's from—Korea—and he communicates that in a very special way." Praised for his technical ability and refinement of dishes, Lee's Benu earned its third star in the 2015 guide. Lee has merged flavours from Korea, China and Japan with techniques he honed as the French Laundry's chef de cuisine for four years. The result is a lauded tasting menu that feature dishes such as oyster with pork belly and kimchi, and smoked quail served with lilies and fermented pepper. Like his counterparts, Lee offered takeout during COVID-19 closures, using it as a testing ground for his forthcoming Korean restaurant San Ho Won.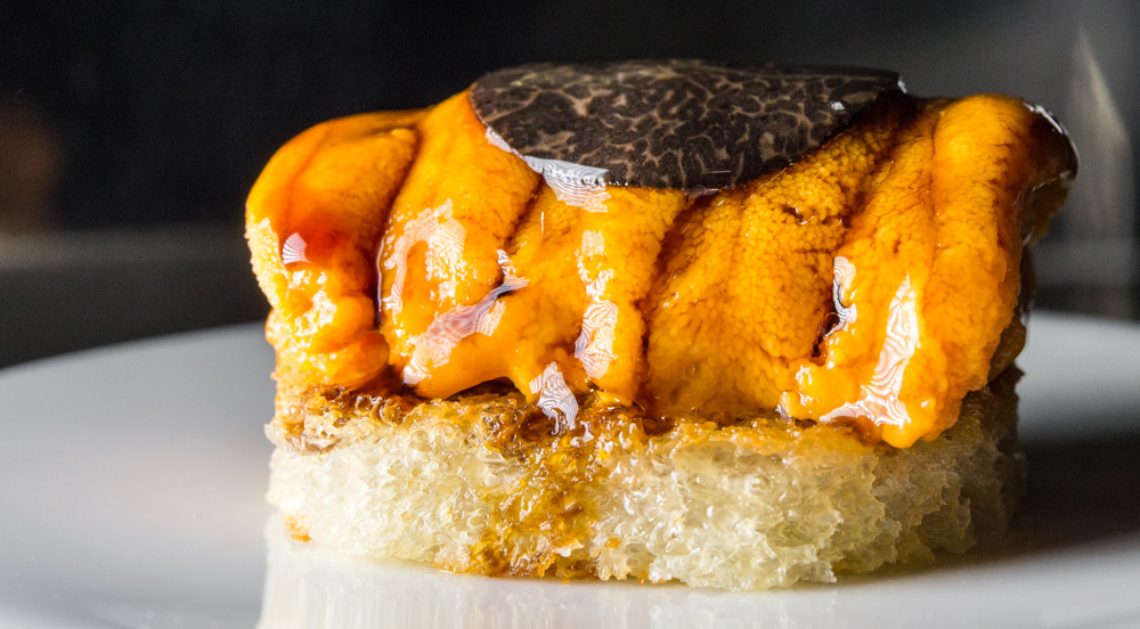 Chef's Table at Brooklyn Fare, New York City
The name is a bit of a misnomer, as chef César Ramirez has moved his fine dining restaurant from Downtown Brooklyn to Hell's Kitchen in Manhattan. But the format has endured. Diners sit arrayed around a counter, the chefs in full view preparing them a multi-course tasting menu of French-Japanese fusion cuisine. When Brooklyn Fare earned its third star, a Michelin inspector told the New York Times, "I don't believe there is anything quite like it in the world, though you might see the closest parallels in Tokyo or Kyoto. If you took the cuisine out of the setting, it would compare favourably with other three stars." April of last year, Ramirez introduced takeout, eschewing a tasting menu model in favour of a la carte dishes like chicken soup with truffles and foie gras, and veal shank with fingerling potatoes. The restaurant held off on reopening for dine-in service until April of this year.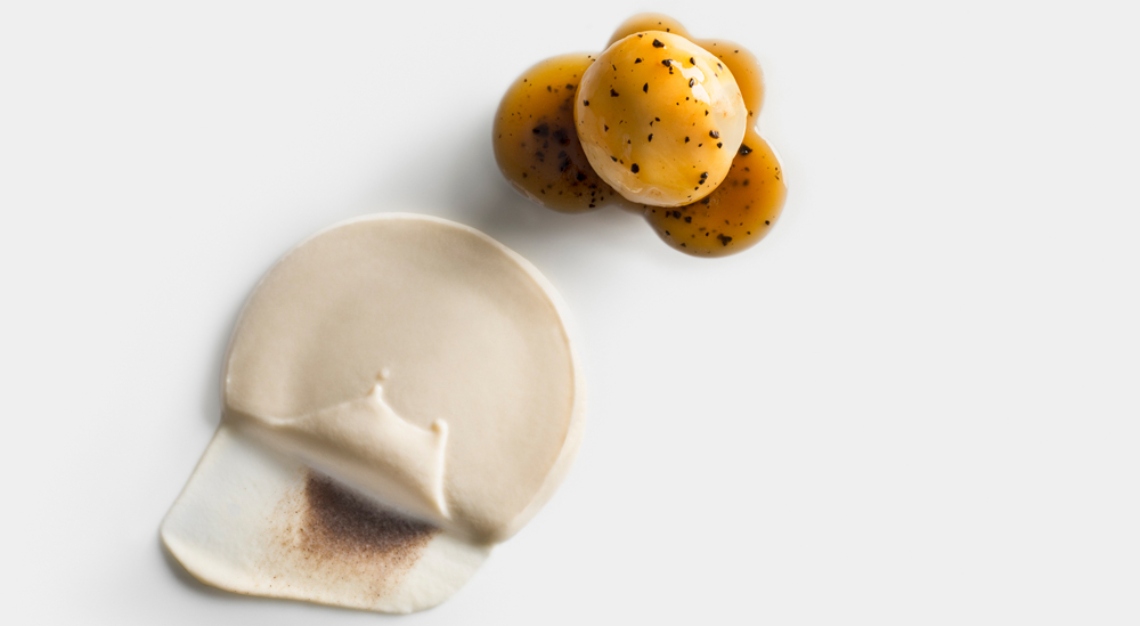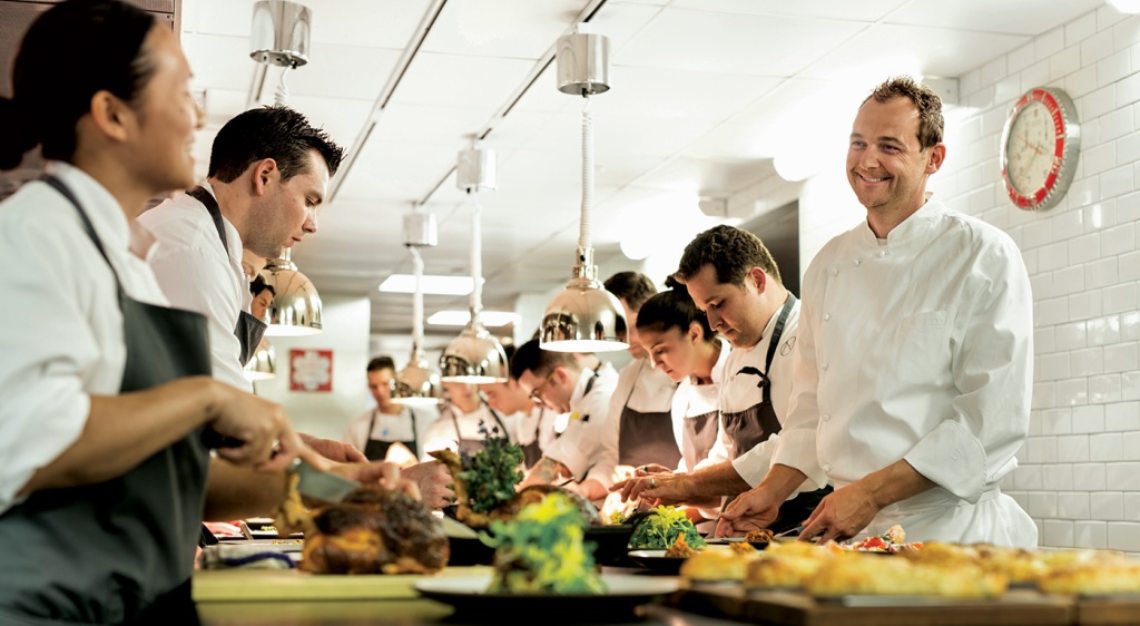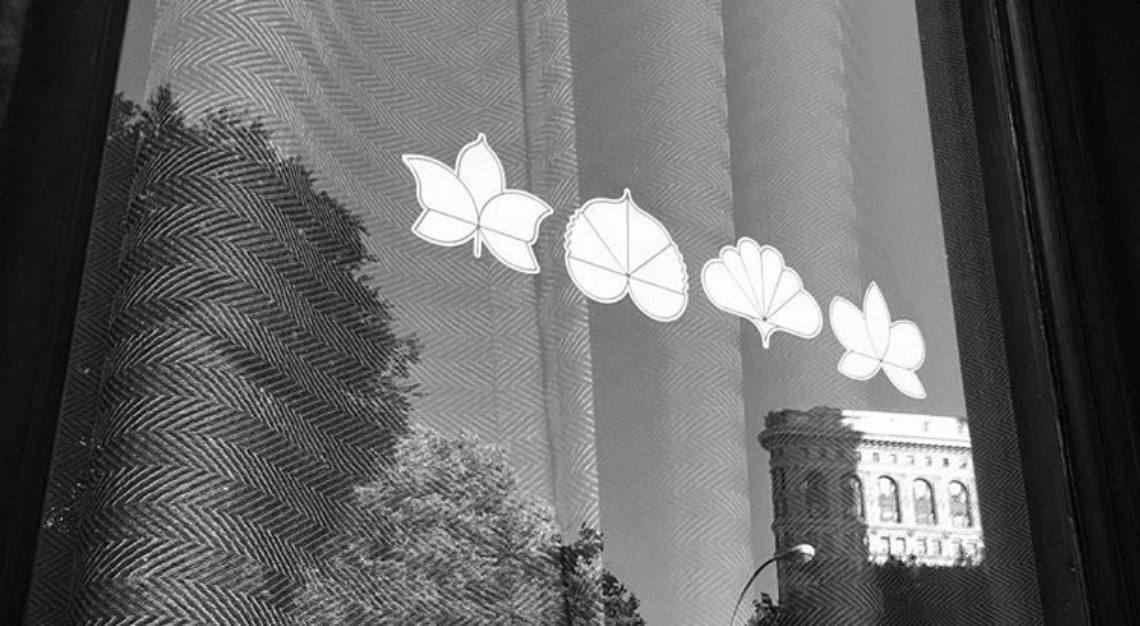 Eleven Madison Park, New York City
Despite being closed until after the 2021 New York guide was released, Eleven Madison Park (EMP), the former number one restaurant on The World's 50 Best Restaurants list, retained its three Michelin stars. In May of 2020, Daniel Humm worried about whether he'd ever reopen EMP. When he finally decided it was time in June this year, the restaurant re-emerged markedly different. EMP has gone mostly vegan, with Humm saying at the time of the announcement that the "current food system is simply not sustainable".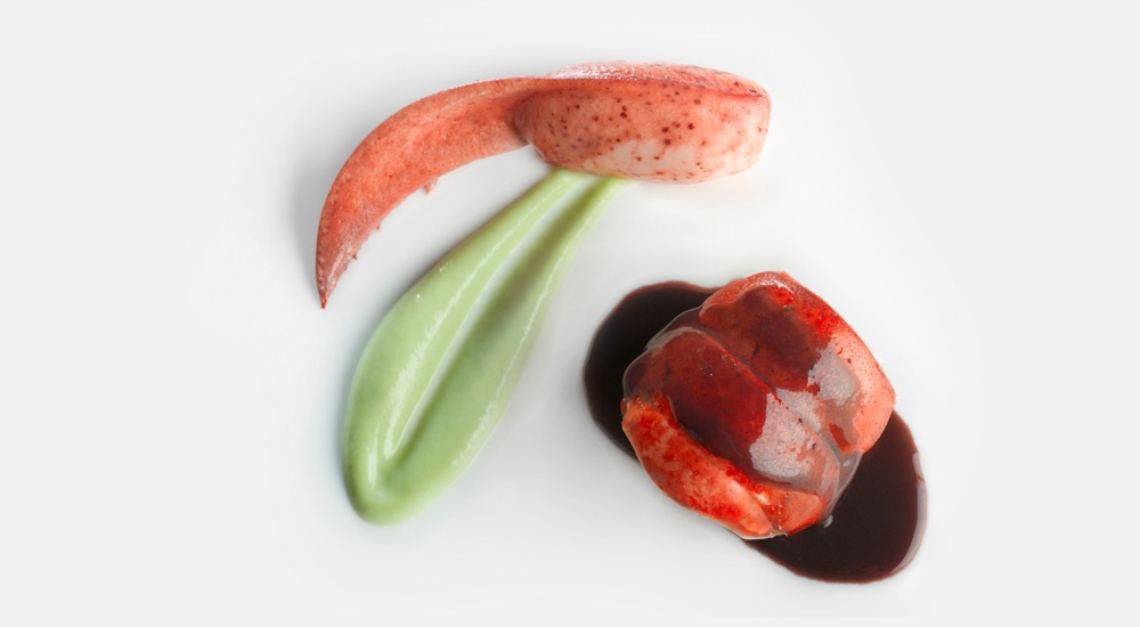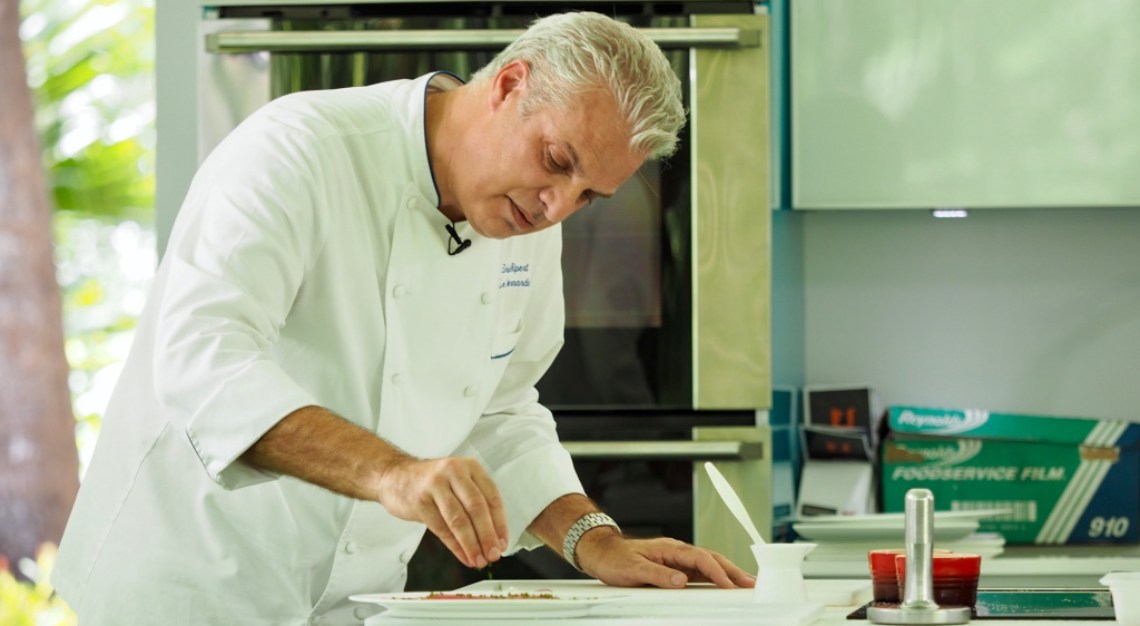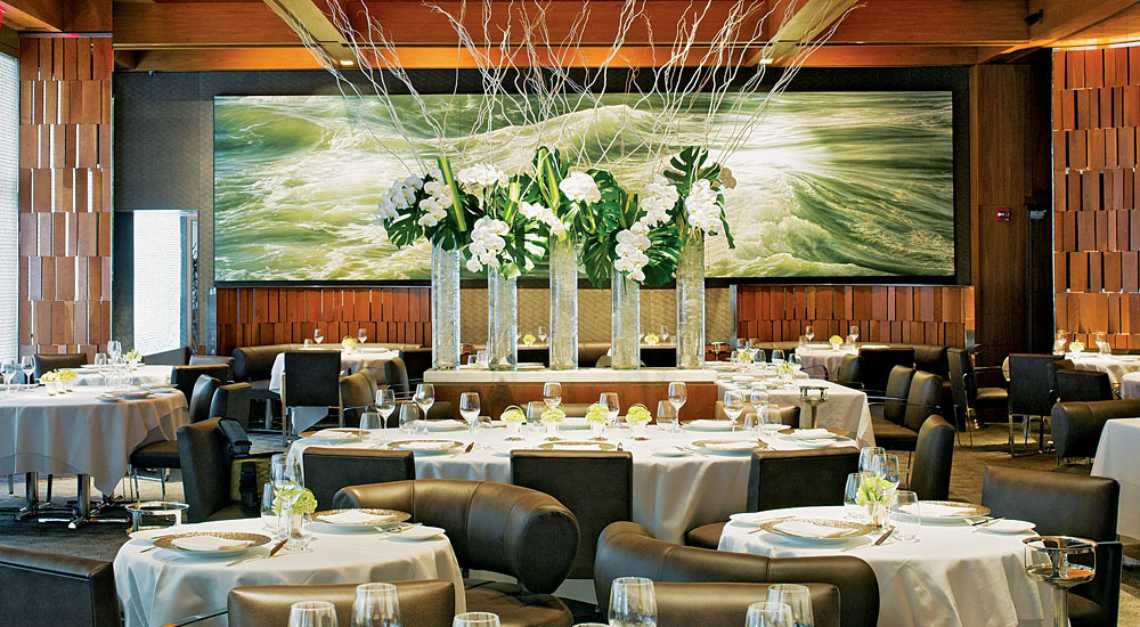 Le Bernardin, New York City
Eric Ripert helms one of the finest seafood restaurants in America. Le Bernardin originally opened in 1986 as an import from Paris, and was a hit immediately upon arriving on US shores. Ripert took over the kitchen in 1994, continuing the approach of exceptional seafood, simply prepared. When Robb Report US named the "30 Most Influential Restaurants of the Last 30 Years", Le Bernadin was among the honourees, with chef Adrienne Cheatham summing up its legacy by saying, "This restaurant dedicated itself to exploring the bounty of the sea and to challenge and change the way diners not only cook and consume, but also purchase seafood." It's an experience Ripert didn't think translated to DoorDash and Postmates. "I don't think our experience can be formulated into a takeout experience," he said. "I don't see the carpaccio of tuna with foie gras travelling to your house and being served in the right conditions." It wasn't a big surprise that Le Bernardin was the first Michelin three-star restaurant in New York to reopen. Ripert told Robb Report US that the restaurant and staff were floated by a reasonable landlord and donations from diners that were distributed to employees.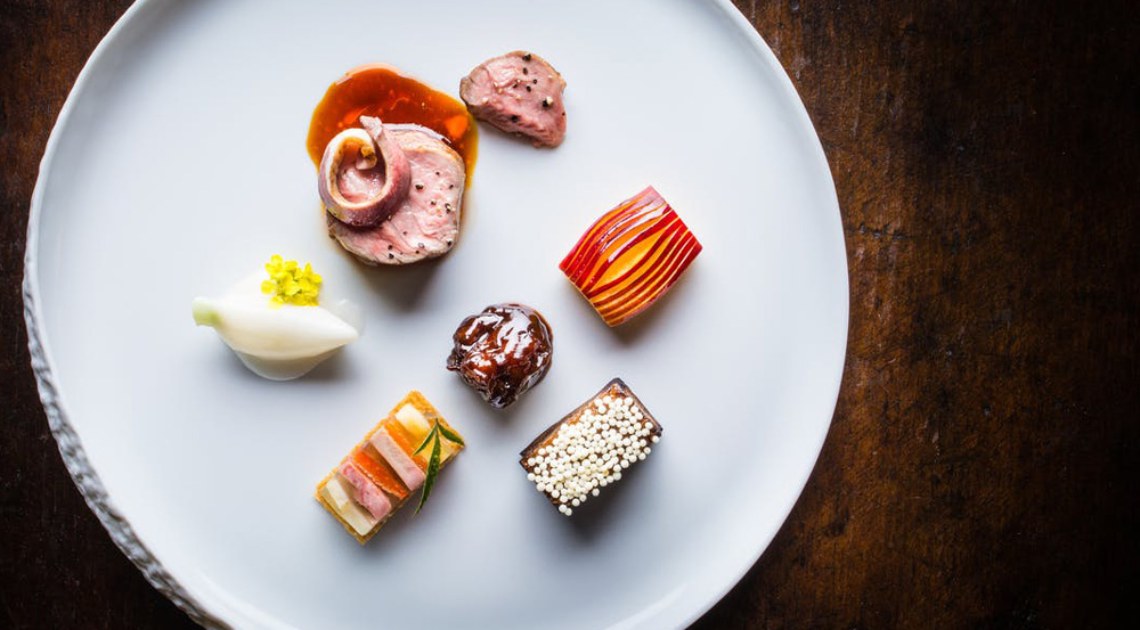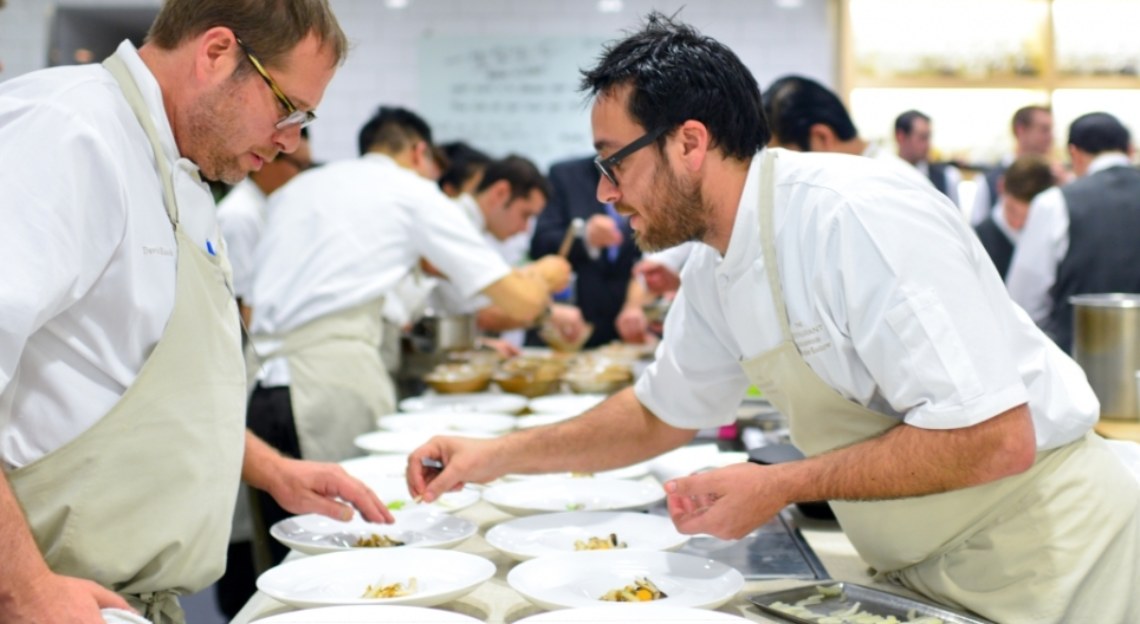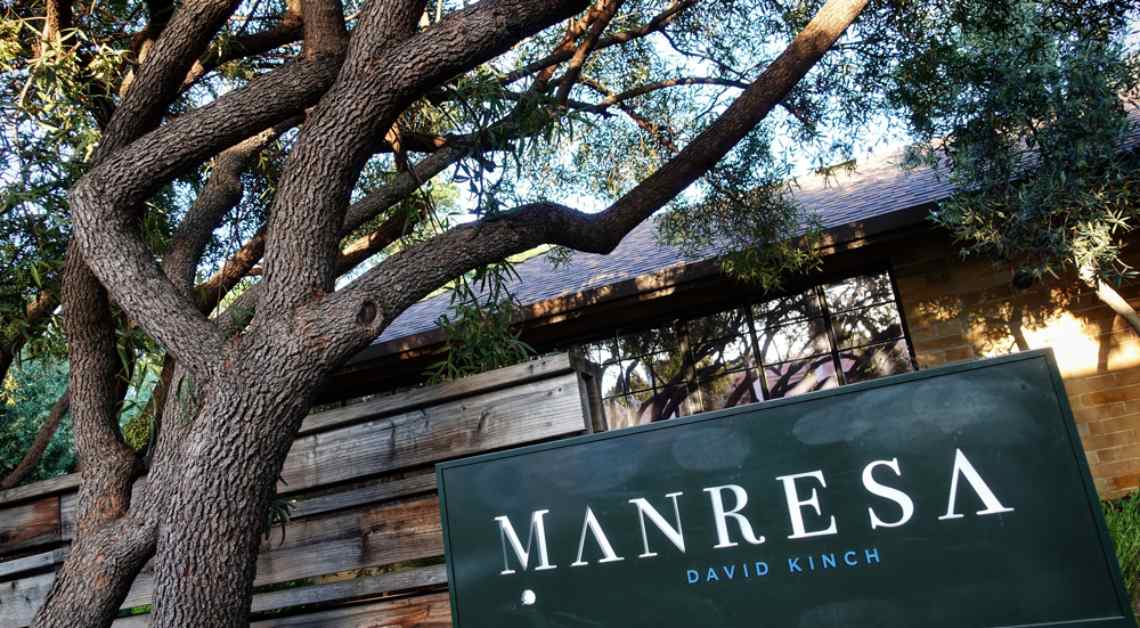 Manresa, Los Gatos, CA
It's cliché to say that a chef embraces farm-to-table, but David Kinch has been a pioneer in developing vegetable-centric, contemporary Californian cuisine. Utilising the bounty of Golden State produce, he's inspired by the region. The result is dishes like Tidal Pool, which mimics the rocky coasts of the Bay Area with a raw slice of foie gras poached in a rich broth accompanied by uni, butter clams, mussels, oyster, pickled kombu, toasted nori and shitake mushrooms. Kinch's influence has spread across California with alums opening their own outstanding restaurants, such as Syhabout at Commis, Jeremy Fox of Birdie G's in Santa Monica and Josef Centeno of PYT in Los Angeles. A fire at Manresa shut the restaurant down last year, as had happened three years ago, but Kinch has bounced back again to reopen his flagship. Now, he's expanding the Manresa name even further, with head baker Avery Ruzicka creating the exceptional bakery and cafe Manresa Bread and then opening Mentone during the pandemic.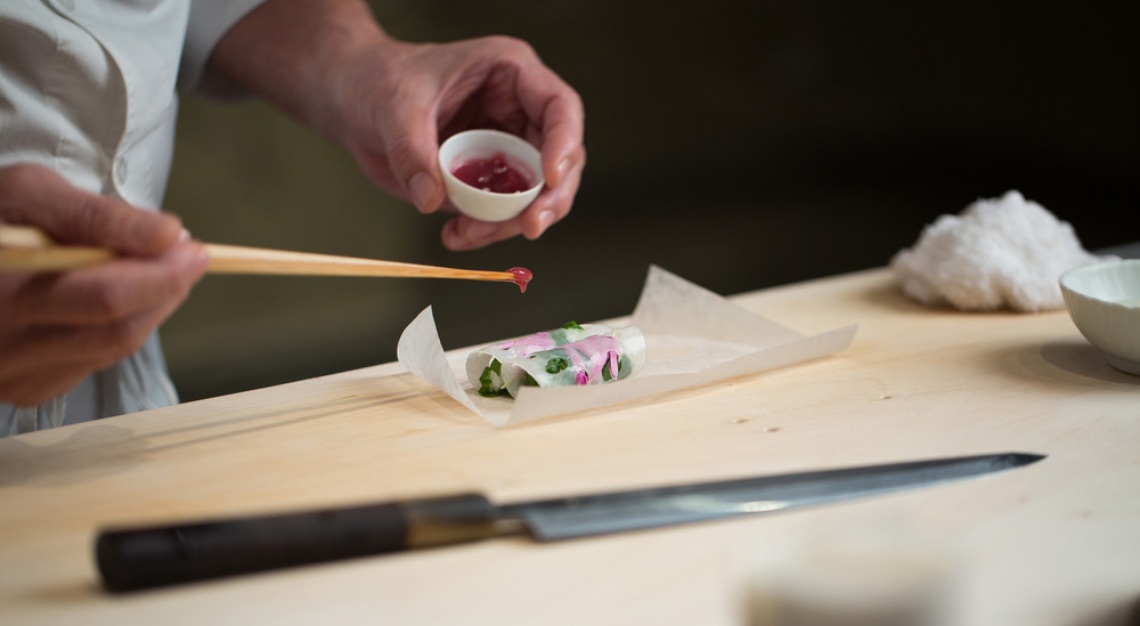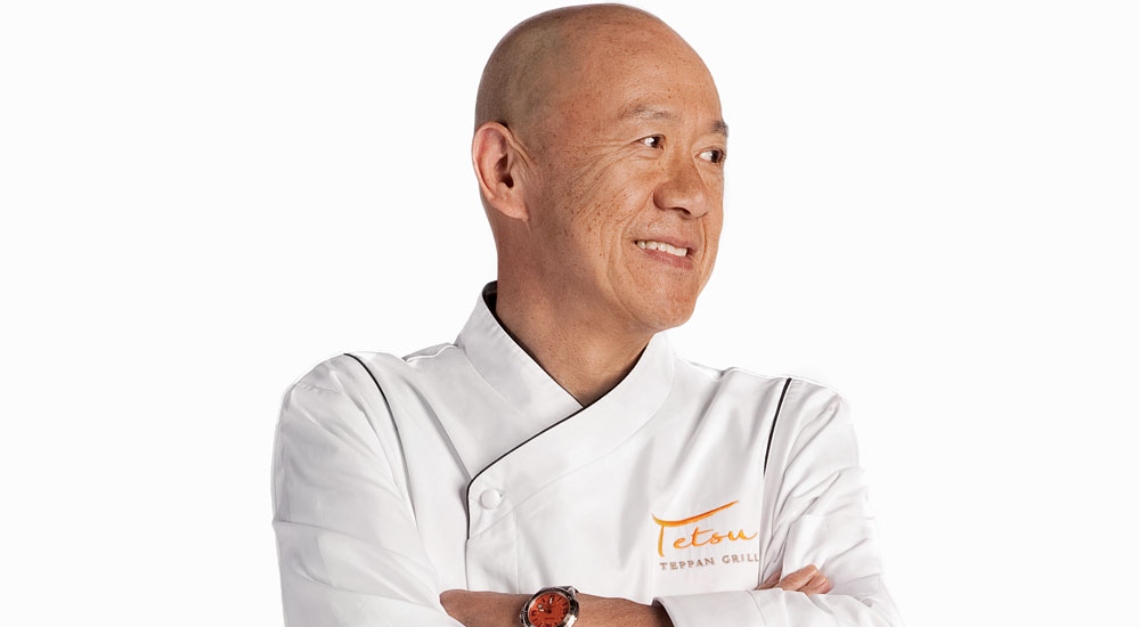 Masa, New York City
Chef Masa Takayama serves up one of the most expensive tasting menus in America, an omakase sushi experience at his eponymous restaurant in New York's Time Warner Center on the corner of Central Park. The Japanese-born chef moved to Los Angeles in the late 1970s and eventually opened Ginza Sushi-ko, which helped establish the city's love for sushi. In 2004, with encouragement from Thomas Keller, he moved to New York to create Masa. Fish from Japan is flown in directly from Tsujiki Fish Market to ensure the highest-quality product for his customers. In the 2009 guide, it became the first Japanese restaurant in America to earn three stars. During lockdowns, Masa introduced an opulent US$800 sushi box and when it reopened, it started offering an US$800 per person meal at the chef's counter that includes a wagyu beef tataki course along with the omakase menu.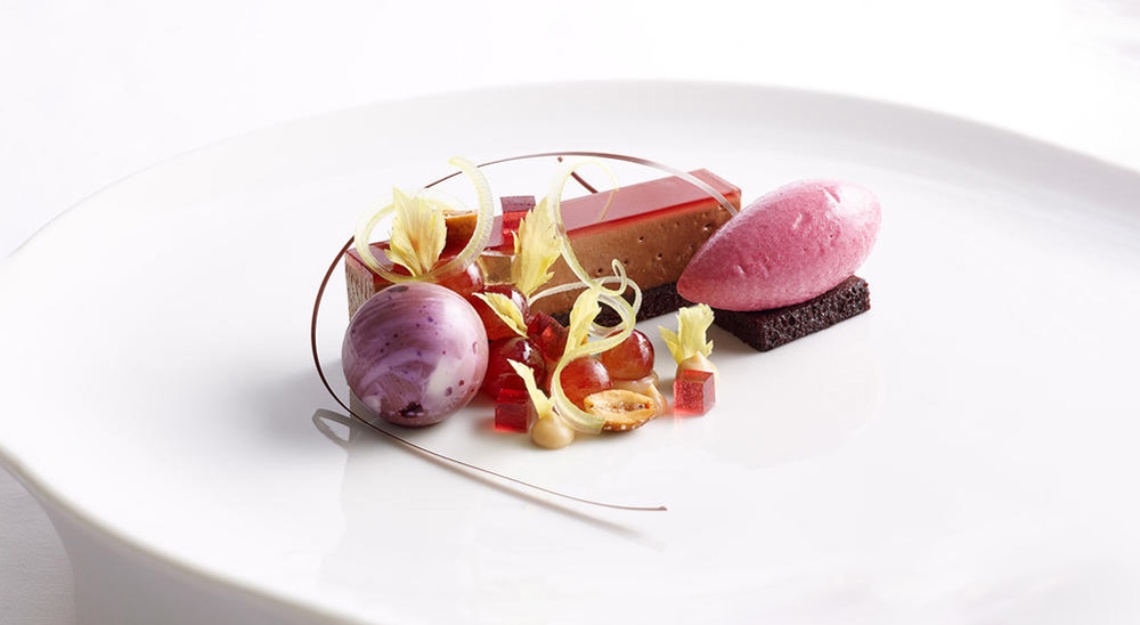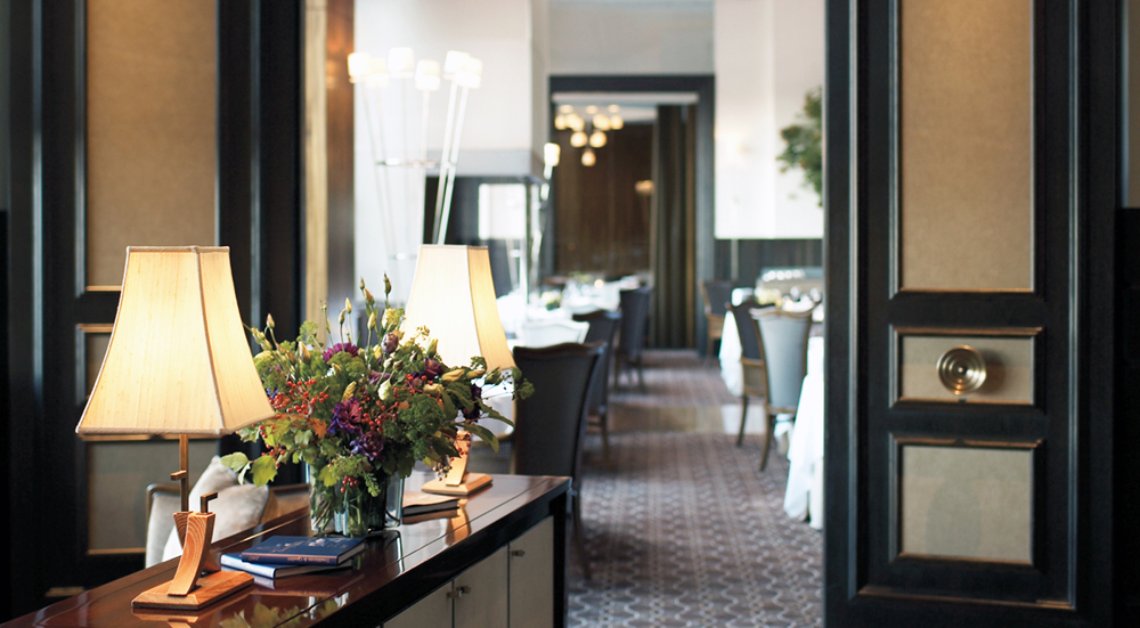 Per Se, New York City
As Thomas Keller prepared to bring his Francophile cooking to New York after much success with The French Laundry out in Napa, he was asked how his new restaurant would compare to the one that had established him as an iconic American chef. He responded, "It's not The French Laundry, per se." The name stuck. Like The French Laundry, Per Se serves a nine-course menu, replete with his take on modern French cuisine.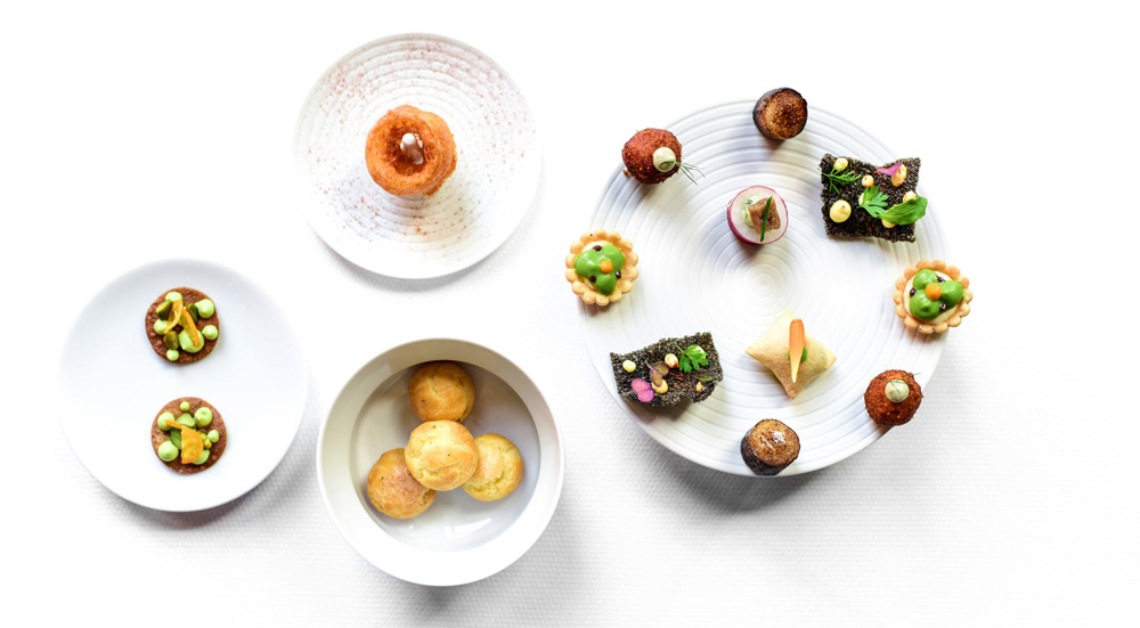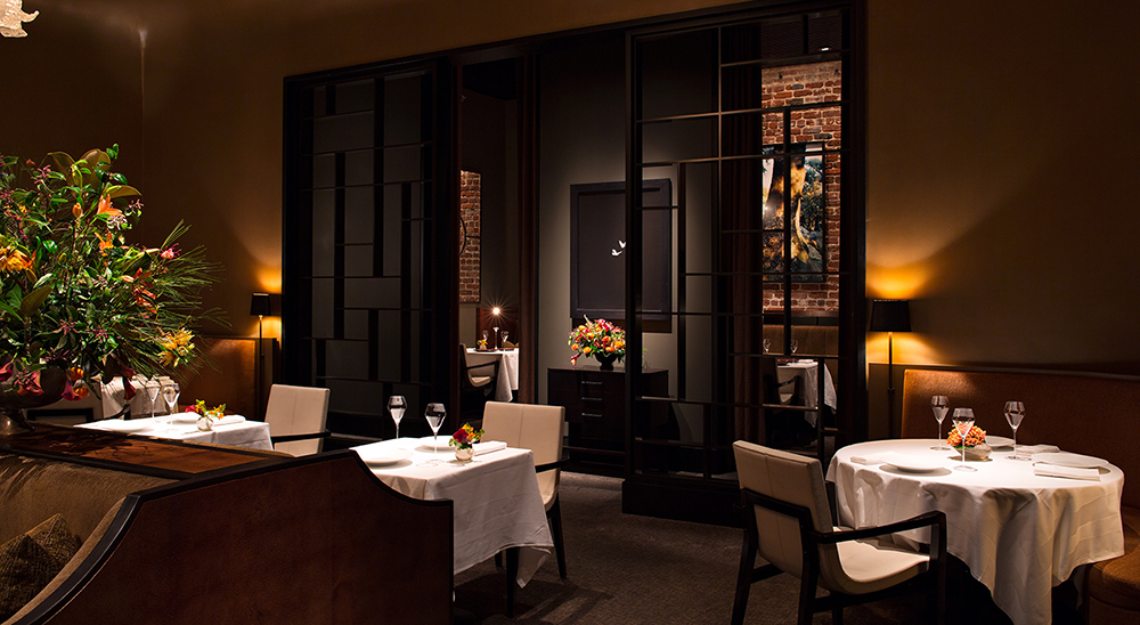 Quince, San Francisco
Chef Michael Tusk has combined his love of Northern Italian cuisine with his surrounds in Northern California to evolve Italian classics like tortellini into modern American fare. Opened in 2003, Quince earned its third Michelin star in the 2017 guide. As with fellow pillars of contemporary Californian cuisine in the Bay Area, Quince is devoted to sourcing the best produce. Tusk has created a partnership with Fresh Run Farm — an early adopter of organic farming — to grow heirloom fruits, vegetables and flowers exclusively for the restaurant. In 2011, after six straight nominations, Tusk won the James Beard Award for Best Chef: Pacific, for his work at Quince and his rustic Italian restaurant Cotogna. Earlier in 2019, Tusk and his wife Lindsay also opened their French-inspired casual wine bar Verjus. During the pandemic, Michael and Lindsay moved Quince temporarily to Hudson Ranch about an hour outside the city and served a simplified menu driven by the produce around them.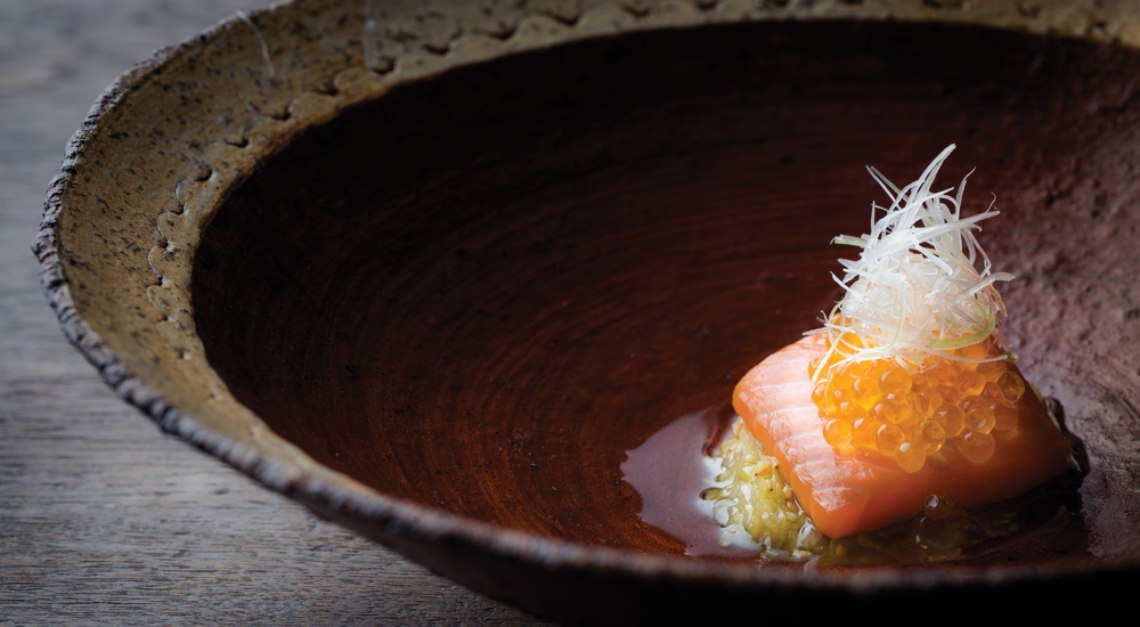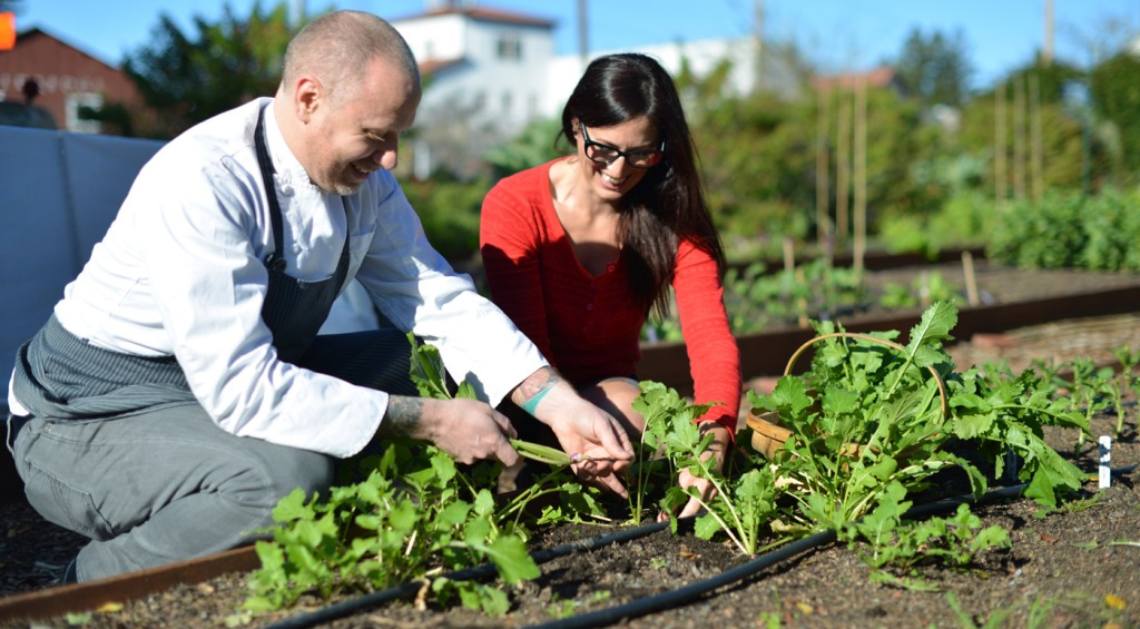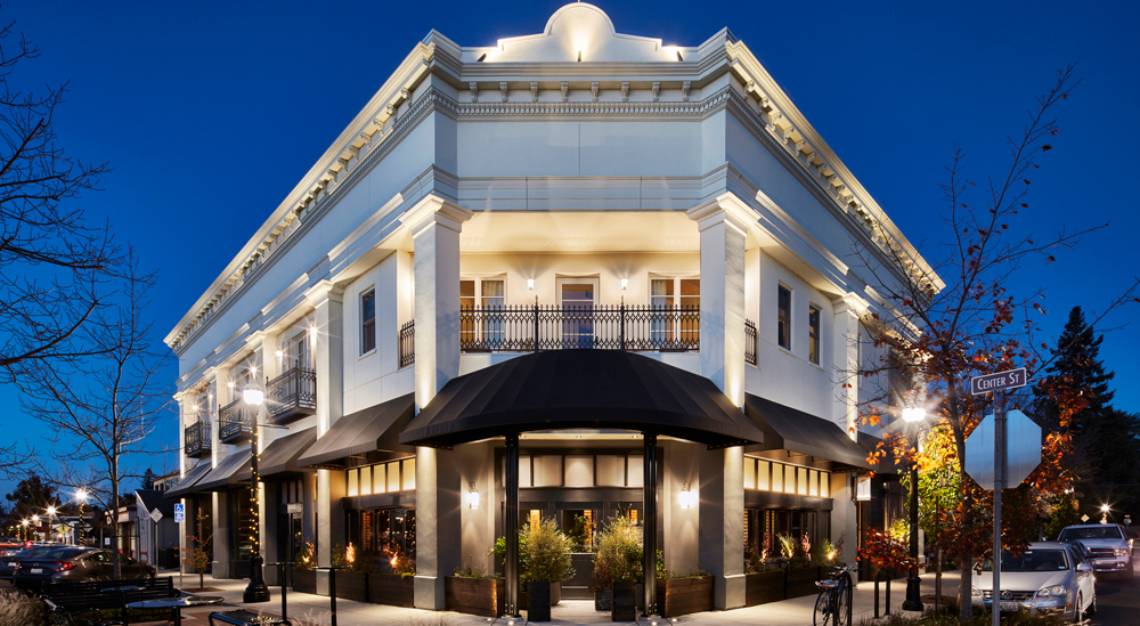 SingleThread, Healdsburg, CA
Husband and wife duo Kyle and Katina Connaughton wanted to open more than just a restaurant when they debuted SingleThread in Sonoma in 2016. The two has created an immersive and comprehensive experience that encompass an inn above the restaurant, an 11-course tasting menu, and a farm. The Japanese-inflected food is informed by Kyle's time working as a chef internationally. Among many stints, he worked at the famed chef Michel Bras' restaurant in Hokkaido, Japan, made pastries at Wolfgang Puck's Spago in Beverly Hills, and led the research kitchen at Heston Blumenthal's temple of molecular gastronomy The Fat Duck. When the pandemic shut SingleThread down last year, Connaughton switched to a takeout menu, but also partnered with local non-profit Sonoma Family Meal to make meals for those in need in their community. The couple are also going to open a new restaurant in Healdsburg – Little Saint will serve an a la carte, meat-free menu inside a Ken Fulk-designed space.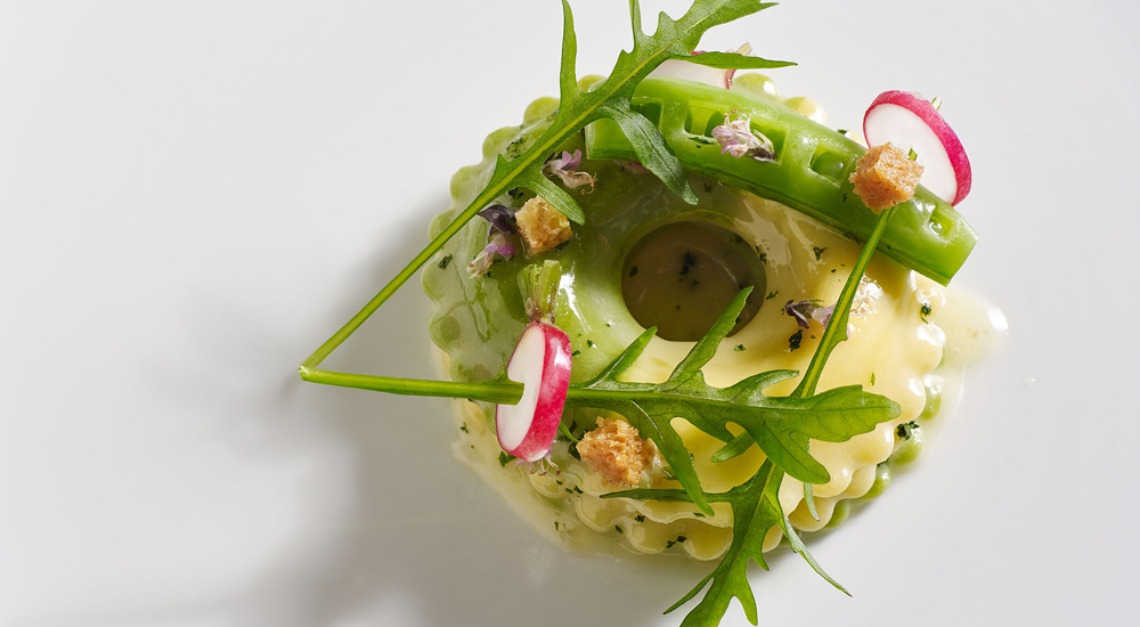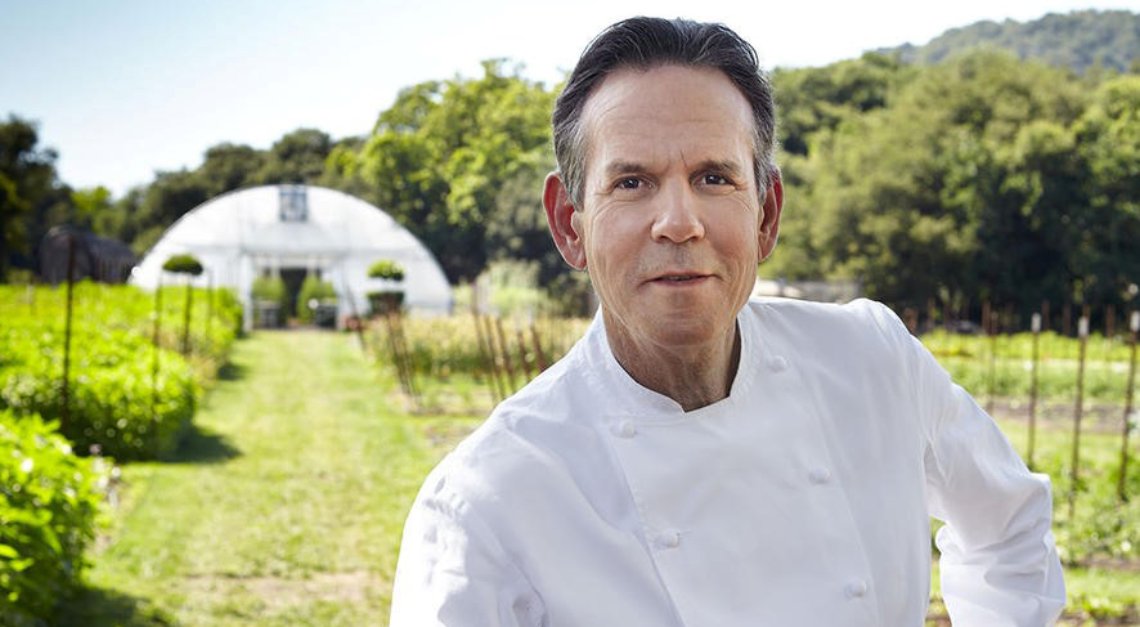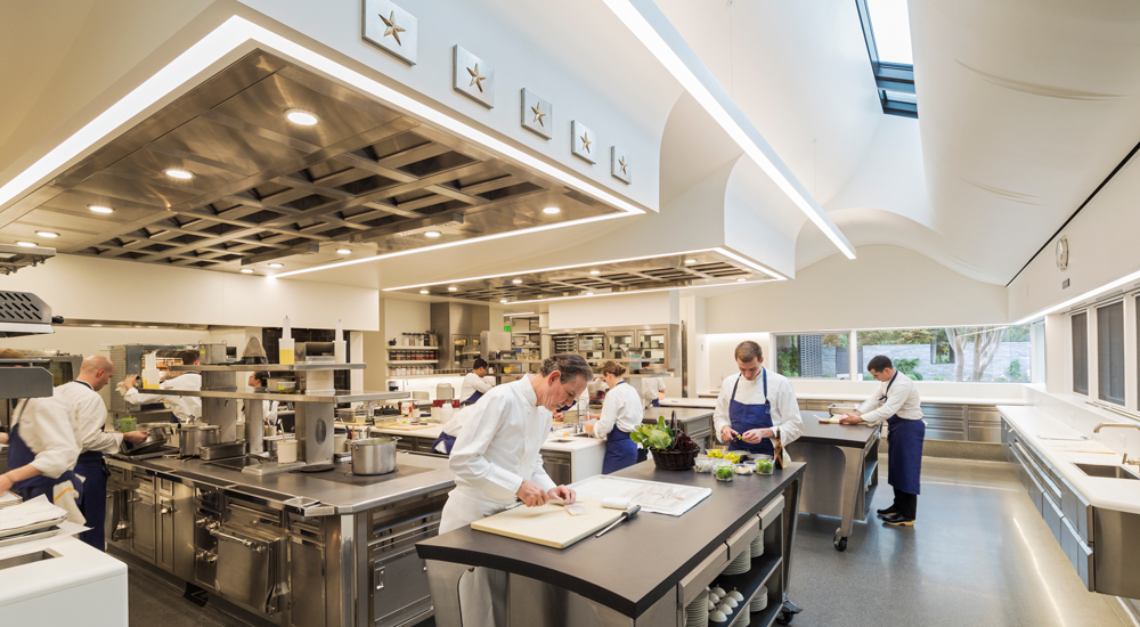 The French Laundry, Yountville, CA
Around since the early 1900s, The French Laundry was transformed by Thomas Keller into a leader of American fine dining after he took over in 1994. Rooted in his love of French food and techniques, the nine-course menu features dishes like a cauliflower velouté with toasted marcona almonds, john dory with creamed black trumpet mushrooms, squab with sunchokes, and venison with caramelised brussels sprouts. "The French Laundry showed the importance of nostalgia in food," says James Syhabout of two-star Commis in Oakland. "It traces what triggers you to take you to that same place when you first had a dish and it made you so happy. That's all that matters sometimes about food." One of the greatest testaments to The French Laundry's influence has been the sheer number of alumni who have opened acclaimed restaurants of their own, from Grant Achatz's Alinea, to Corey Lee's Benu, to Rene Redzepi's Noma, to Jordan Kahn's Vespertine. Like his idol Paul Bocuse, Keller has created a proving ground for exceptional chefs.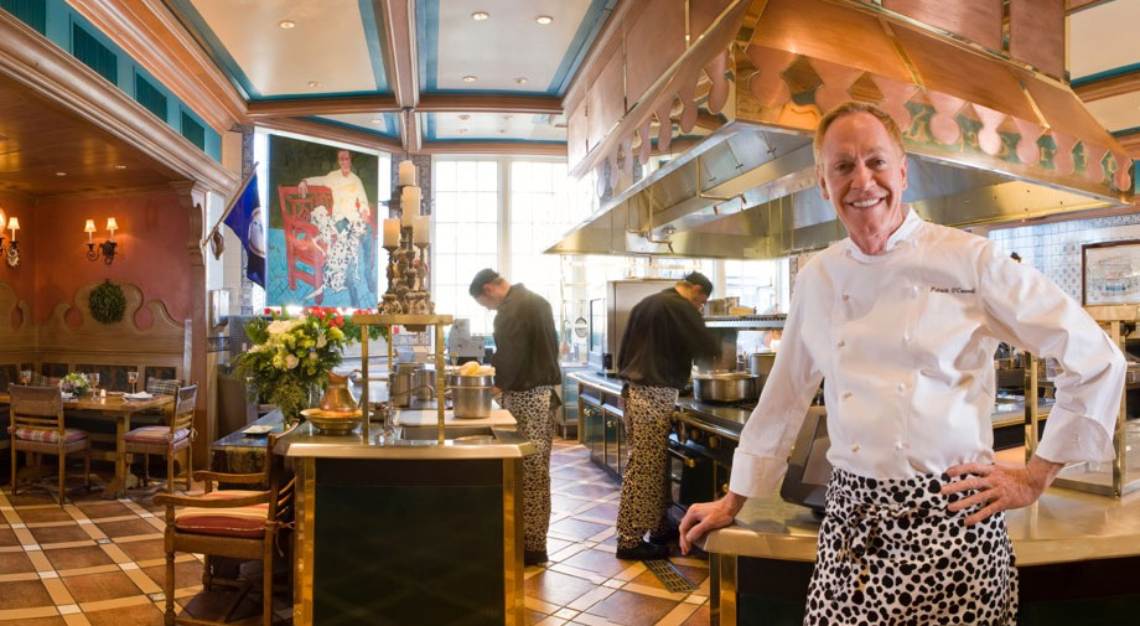 The Inn at Little Washington, Washington, VA
It took three years for Michelin to deem a DC-area restaurant worthy of three stars, and it's not a surprise that when it finally happened, it was Patrick O'Connell's The Inn at Little Washington. Nestled near the Blue Ridge Mountains of Virginia in a town of less than 200 people, he opened in a former garage, building it into a temple of gastronomy over the last four decades. The self-taught chef pioneered American farm-to-table cooking, while leaning on modern French techniques that the Gallic food guide especially loves. When the restaurant could seat people again starting last May, it got creative with social distancing. Limited to operating only at 50 per cent capacity, O'Connell filled the remaining half of the space with mannequins for a whimsical spectacle of a dining room.
This story was first published on Robb Report USA.