Less range than the standard Taycan saloon, but with the same speed, butch 'off-roader' looks and more practicality
If the Porsche Taycan is the best-looking four-door Porsche currently makes, then it would stand to reason that its off-road (sort of) counterpart, the Taycan Cross Turismo is the best-looking five-door in the range right now.
To be certain, the Taycan Cross Turismo – the car first previewed by the Mission E Cross Turismo concept car at the 2018 Geneva Motor Show – isn't an SUV and neither is it a 'regular' station wagon. 
A crossover, it's a sort of halfway house between the two automotive archetypes, and if you're still scratching your head, imagine its internal combustion counterpart, the Panamera Sport Turismo, but taller.
Key differences between the Taycan and the Taycan Cross Turismo include the aforementioned ride height, the presence of a hatchback boot opening, along with how it's only available in all-wheel-drive and the previously-optional, higher-capacity Performance Battery Plus fitted as standard.  
That last bit is significant, because it provides the Taycan Cross Turismo in 4S guise a maximum range of 437km, though that's a little off the 463km of its saloon cousin, the Taycan 4S. On the plus side, the Taycan Cross Turismo can carry 446 litres of cargo, against the 366 litres you get on the Taycan.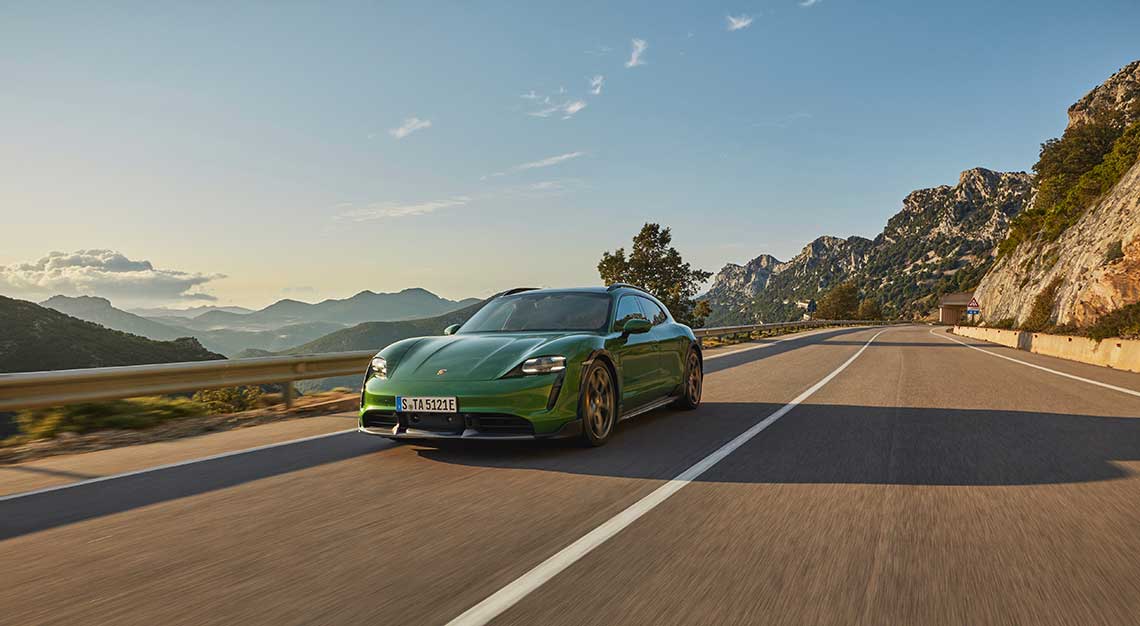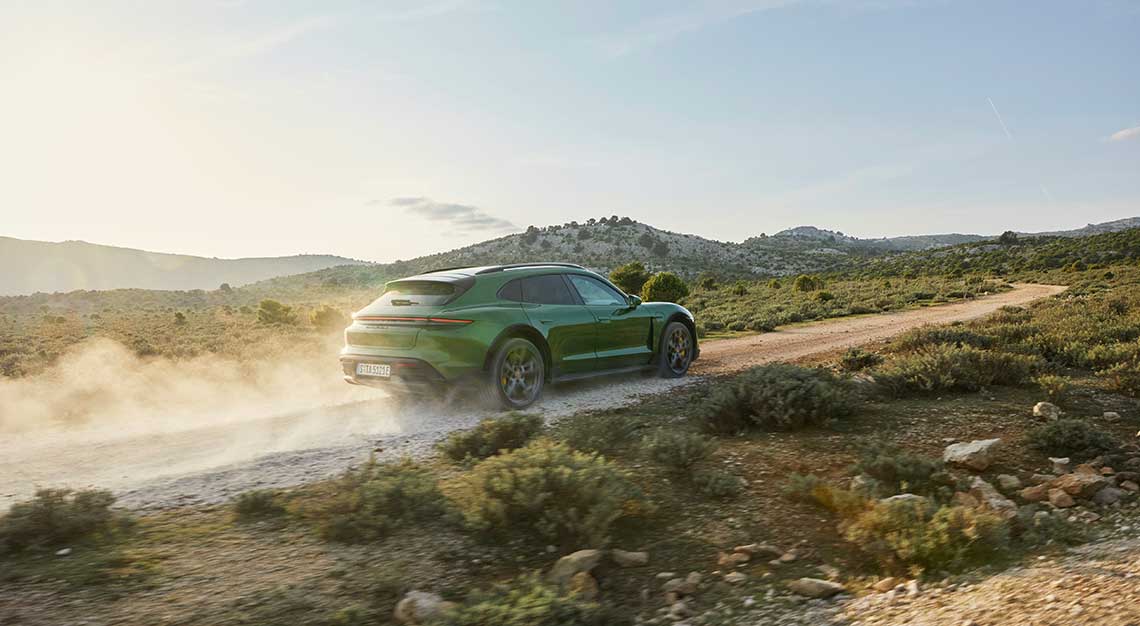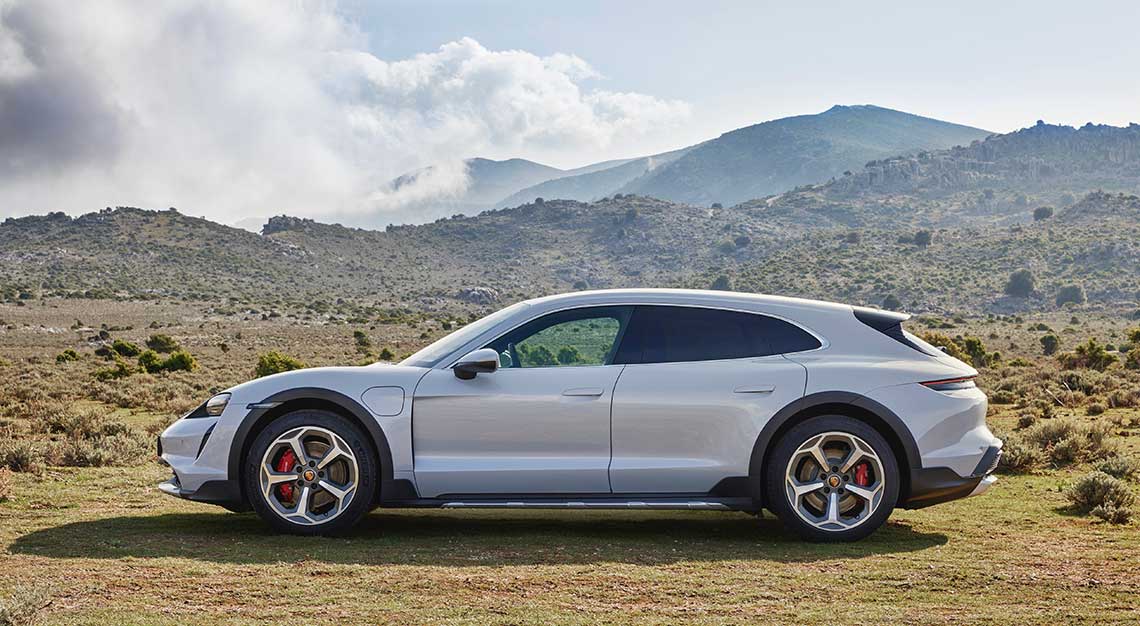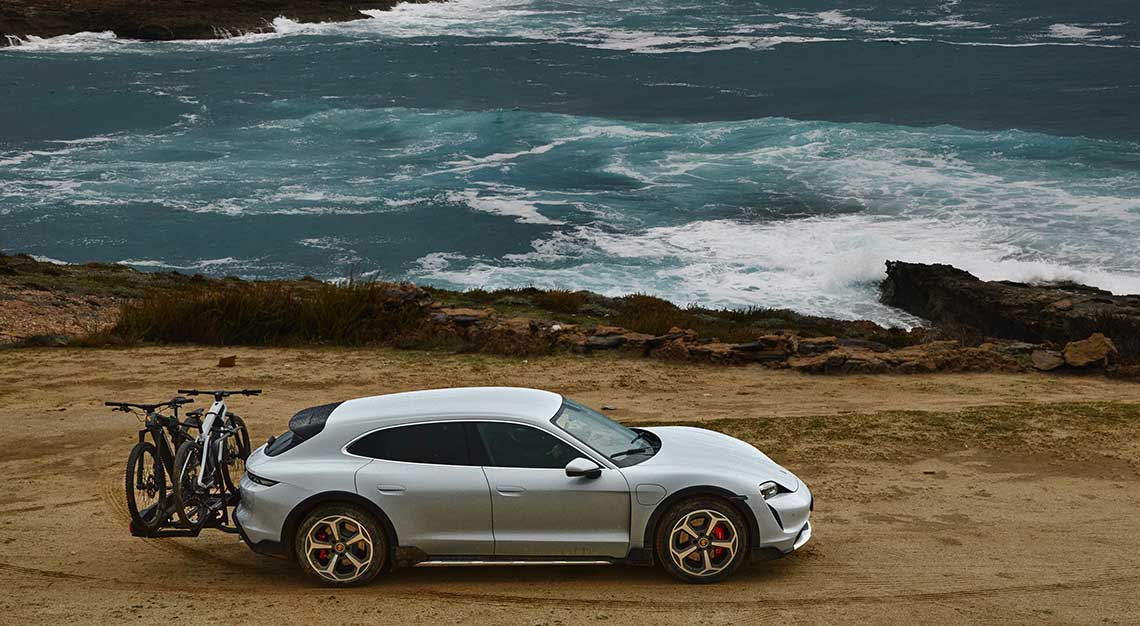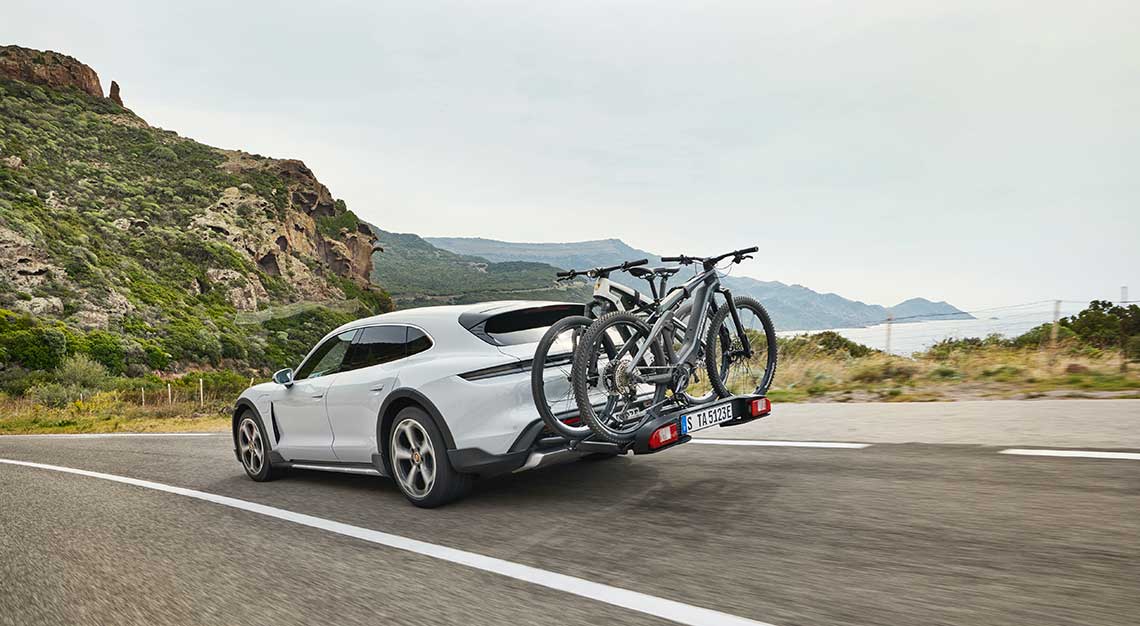 In terms of model variants, the Taycan Cross Turismo is identical to the Taycan, though given its all-wheel-drive-only nature, the base model is the Taycan 4 Cross Turismo. That develops 380hp, with the 4S just above it producing 490hp, going up to the Turbo that has 625hp. No ultra-hot Turbo S for now, though we wouldn't rule out the possibility of that landing one day.
Other elements unique to the Taycan Cross Turismo include an Off-Road Design pack that adds 30mm to the ride height, a 'Gravel' driving mode and black cladding on the exterior for greater durability when driving off the beaten path. 
A rear-mounted bike rack unique to the Taycan Cross Turismo is a new addition to the options list. With room to carry up to three bicycles (including a pair of Porsche's new electric bicycles), the rear hatch can be opened, even with the rack in place. 
The Taycan Cross Turismo is now available to order, with deliveries scheduled to start from the latter half of this year. Prices start from S$384,758, without COE and options. No prices are given for the 4S and Turbo, however.