The new Airbus ACJ TwoTwenty makes long-haul flights a lot more bearable and almost enjoyable
Airbus Corporate Jets welcomes the new ACJ TwoTwenty into its line-up with considerable aplomb, heralding it as the creation of a new market segment. Derived from the well-established A220 of the commercial side of Airbus, the ACJ TwoTwenty boasts an unprecedented combination of range and cabin space, including a king-sized bed and a full shower, a rarity in business jets.
Despite occupying a footprint similar to other business jets – it is about 35m in length and wingspan – Airbus claims it has up to three times more cabin space. It is marketed as being fiscally responsible, too, with operating costs reduced by a third compared to the competition and requiring no heavy maintenance over its lifespan. It burns 25 per cent less fuel than previous generation aircraft and is up to 50 per cent quieter as well.
It flies up to 18 passengers up to a maximum continent-crossing range of 10,465km. That constitutes over 12 hours of flight time, and includes connections such as Beijing to Sydney, Dubai to Tokyo or Hong Kong to London.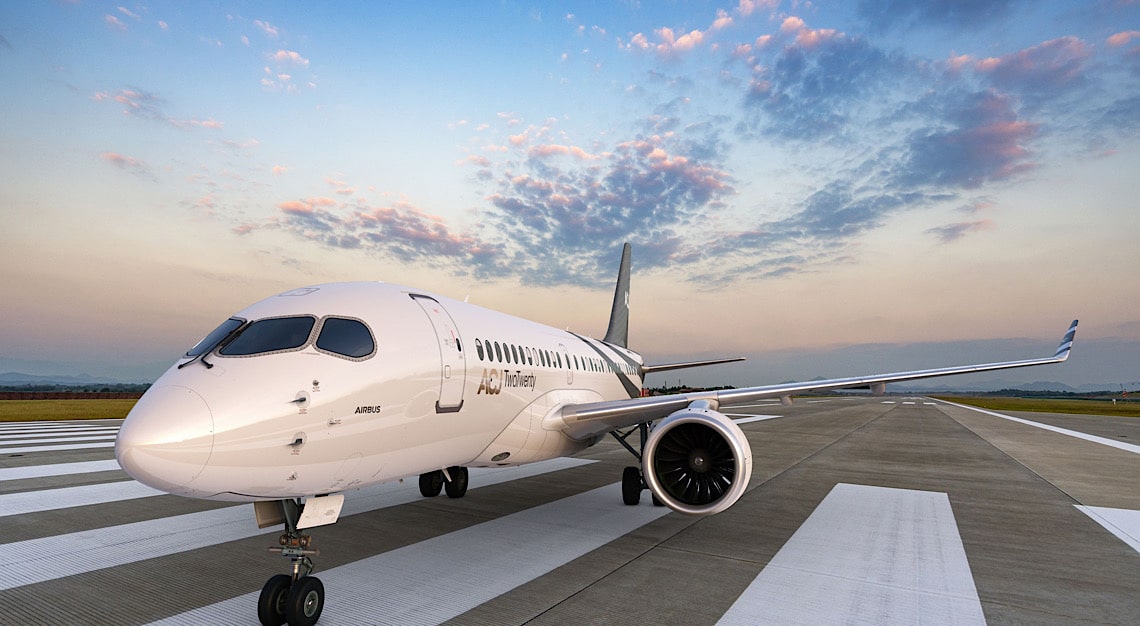 Inside, it boasts 73sqm of space – with enough height to easily stand and walk-in – and a flexible cabin layout that can be customised to fit its owner's needs.
"What is important is how you are going to live in your cabin," says Benoit Defforge, president of Airbus Corporate Jets. "Some of our customers were saying to me… in a small plane, I'm flying. In an ACJ, I am living. In our aircraft, we have enough space to live."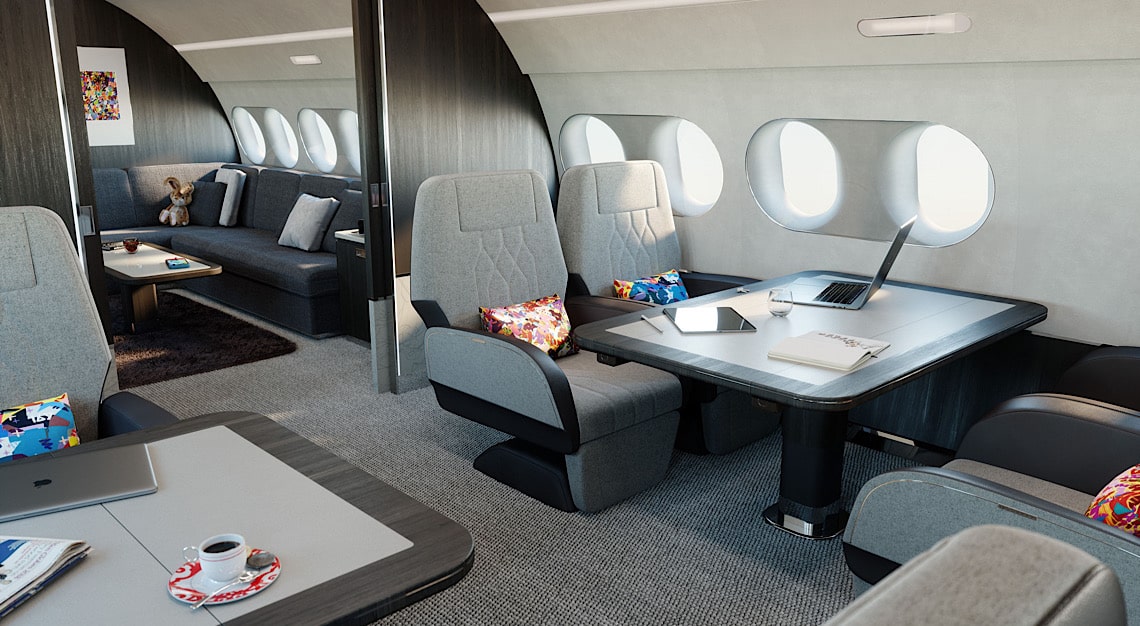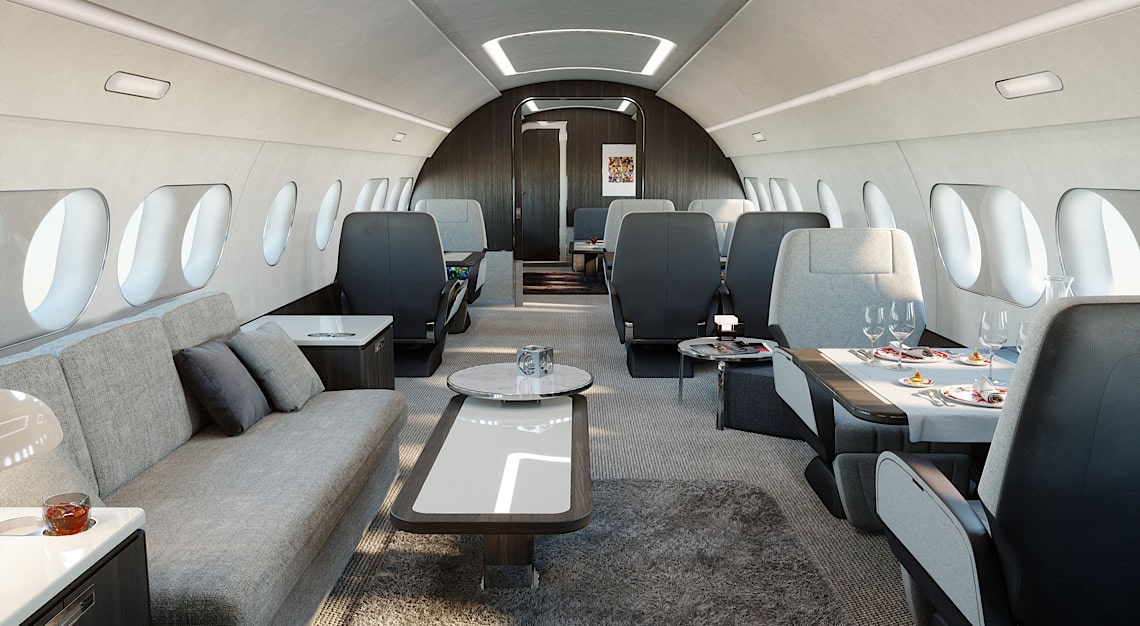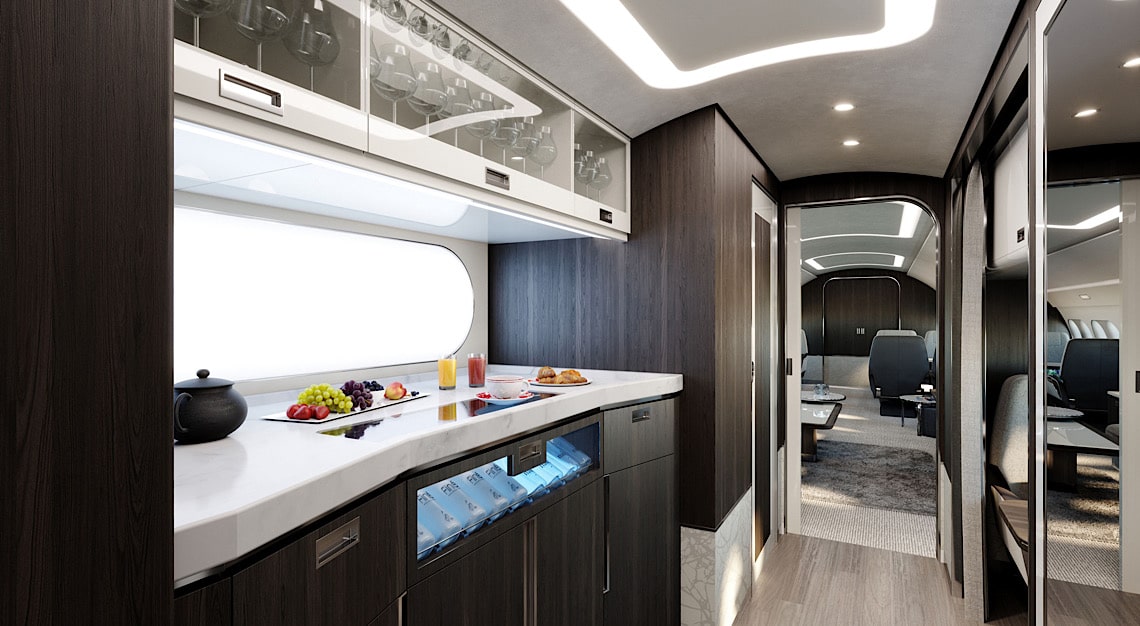 Whether for friends, family or business, the ACJ TwoTwenty will have a solution. To that end, each of the six areas of the cabin can be outfitted as bedrooms, TV lounges, meeting areas or anything one may find in an apartment. "Maybe you are French, so you will want a nice dining room," Defforge quips.
"We are offering something different," Defforge says, adding: "It's a new business jet segment, the extra-large business jet, but the footprint on the ground compared to other long-range jets is similar… and on top of that, the value proposition is very interesting when you look at the cost of operation and also the reliability of the platform."
This story first appeared in the December 2020 issue, which you may purchase as a hard or digital copy