It offers not room, or suites, but entire villas – 123 of them
Starting the day at the break of dawn, you take a stroll on the beach, basked in the pinks and oranges of a stunning sunrise. Mangku the priest greets you good morning before beginning the Melukat water purification ritual. As you immerse yourself in the water and submit to its healing powers, you feel your mind clear and your worries wash away. A sound therapy session follows, taking you into an almost meditative state. You emerge from the two rituals mentally cleansed and refreshed, then achieve the same for your physical body with a waterfall massage.
If you wish, this is how every day could start at Jumeirah Bali, one of the newest luxury resorts on the Indonesian island. The all-villa, 123-key property represents the Jumeirah Group's first foray into Indonesia, and sits on prime real estate in the southwestern Pecatu region, on Uluwatu beach.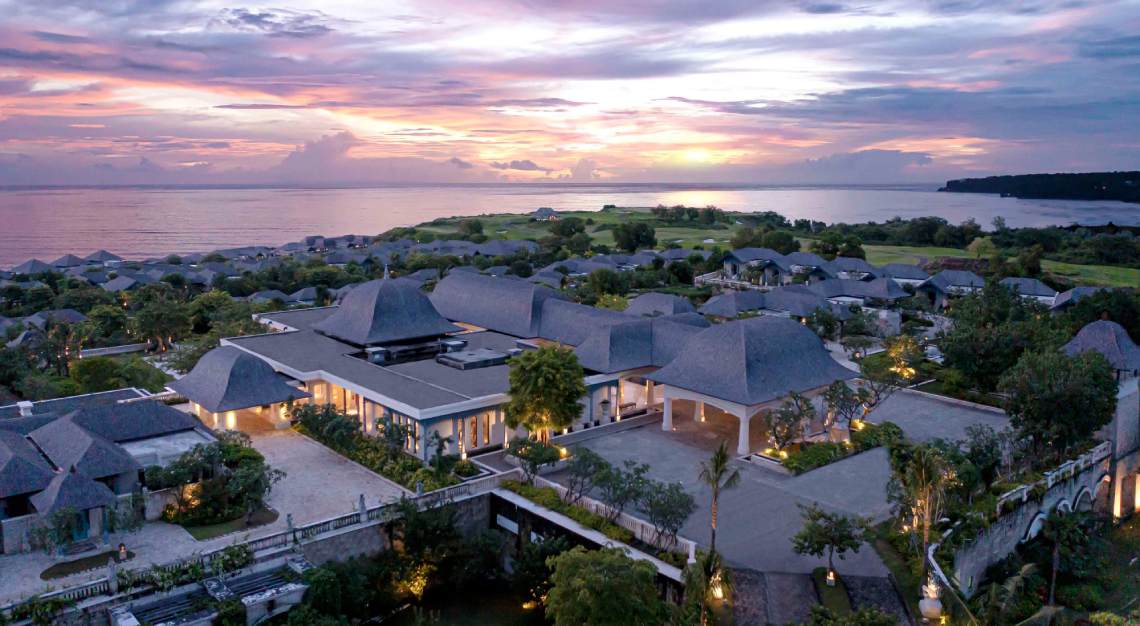 The Melukat water purification ritual is just one of many healing experiences available at the wellness-centric resort. Its secluded private beach, aptly named Dreamland Beach, is the scenic backdrop to sunrise and sunset meditation sessions, yoga classes led by the hotel's resident master yogi, as well as the heart pumping Beach Boot Camp fitness programme.
No Jumeirah resort is complete without the group's award-winning Talise Spa, which makes its debut in Indonesia with the opening of the resort. When completed in July, it will boast Bali's one and only traditional Turkish hammam in addition to a comprehensive menu of treatments based on Balinese techniques and traditional herbal preparations.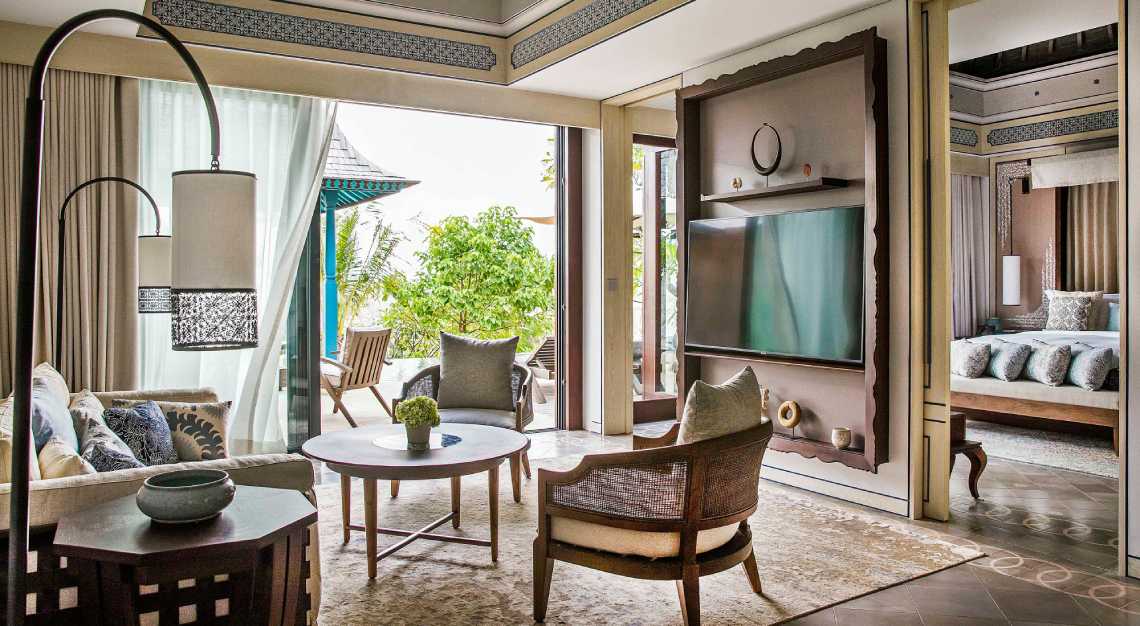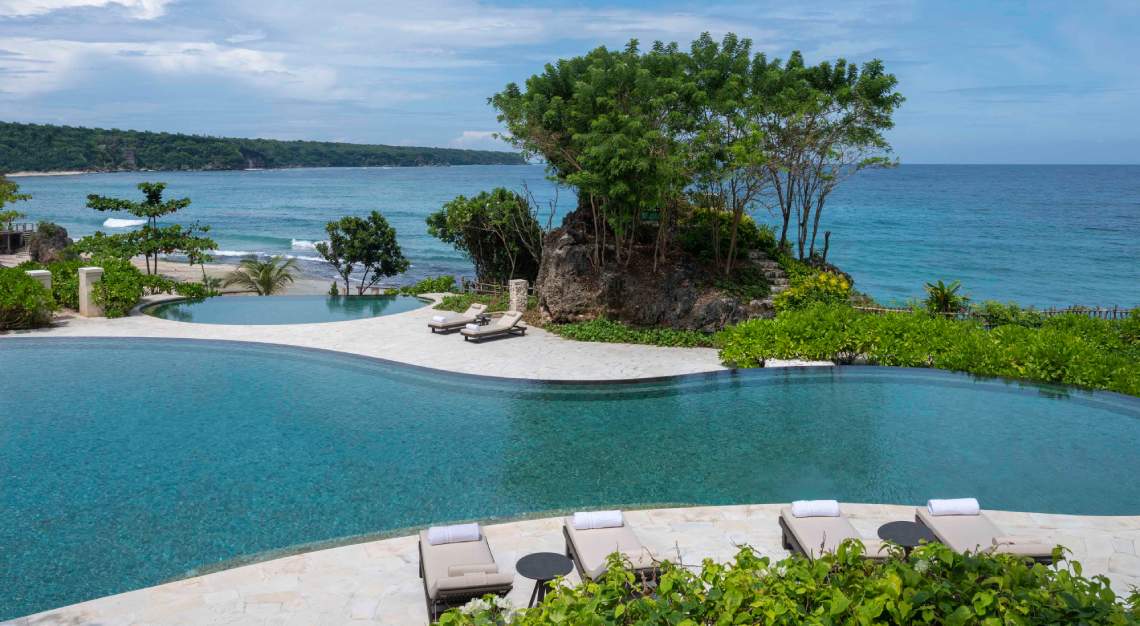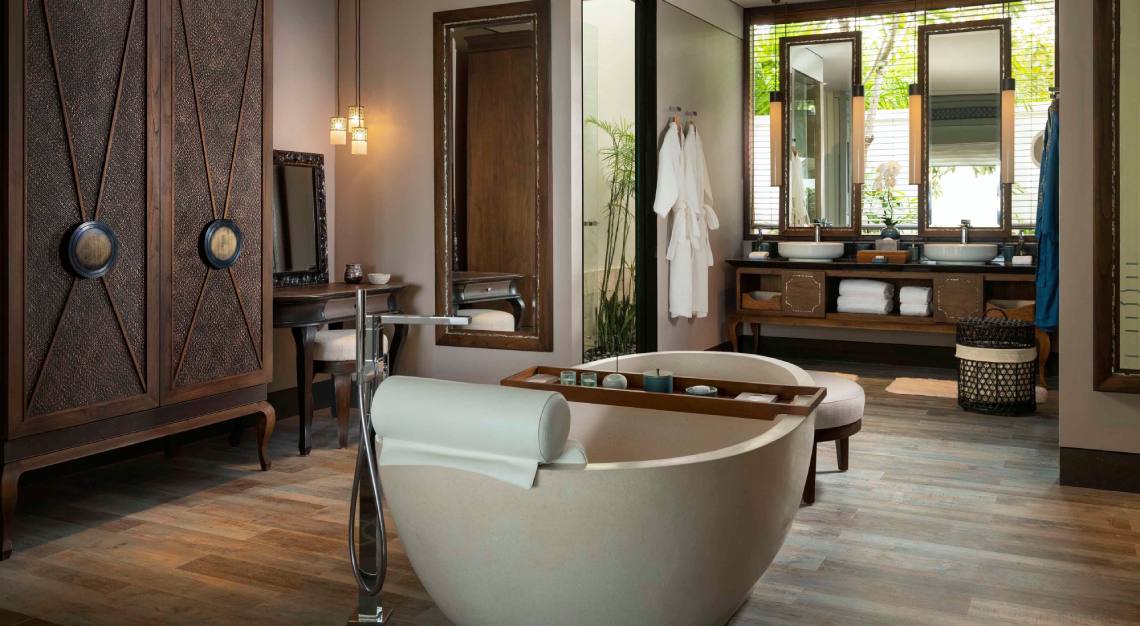 Perched atop lofty limestone cliffs, the villas come in one and two-bedroom configurations except for the Royal Water Palace, which has four bedrooms. Each comes with a private pool and an outdoor area with a pavilion that overlooks either the horizon or a landscaped garden. The architecture is heavily inspired by the "tropical modernism" style established by renowned Sri Lankan architect, Geoffrey Bawa, and creates a seamless flow between the outdoors and indoors. Although for the most part contemporary, the interiors give a nod to local culture by incorporating some indigenous building materials.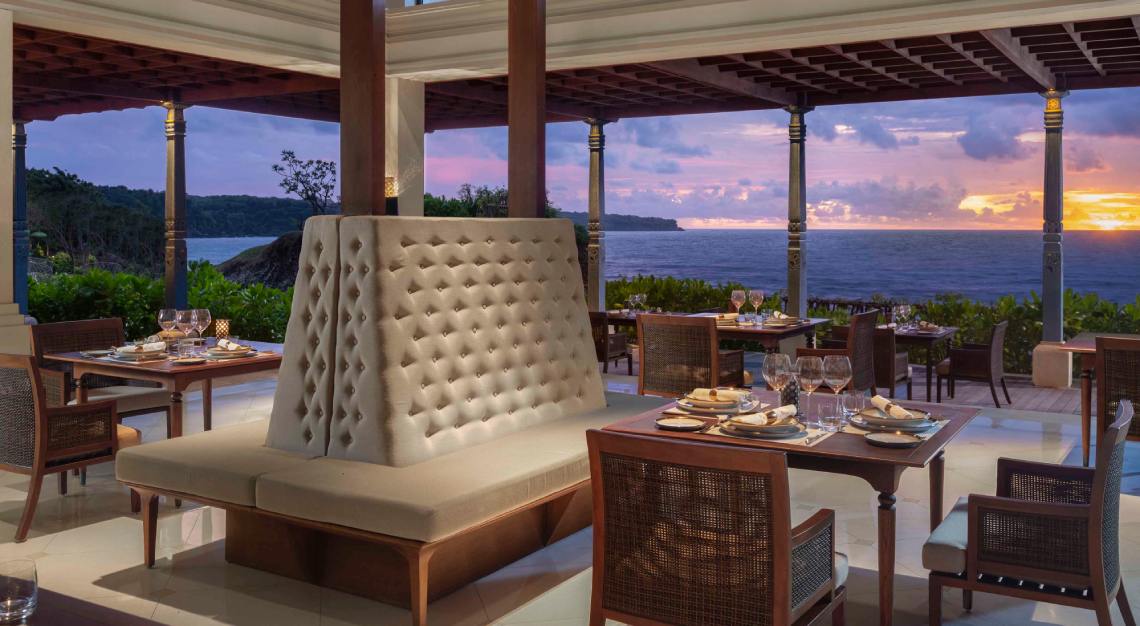 Three dining venues provide the exceptional culinary experiences Jumeirah properties are known for. All-day-dining restaurant Segaran has a focus on Balinese and South Asian cuisine with a farm-to-table philosophy. Maja Sunset Pool is the perfect spot for enjoying cocktails and light bites by one of the infinity pools. A third restaurant, Akasa Gastro Grill, will open in June and is expected to be the resort's party spot  – that's where a resident DJ and mixologist will be stationed.