Yes, we are still dreaming about all the places we could visit
There aren't any countries we can visit right now, given that the Singapore-Hong Kong travel bubble burst. But there's no harm in planning, and we've set our eyes on Australia and New Zealand. Why? Both provide ample space away from crowds, and house the perfect ingredients for a well-deserved vacation: endless trail walks, pampering spa sessions, and not to mention, views to die for.
Australia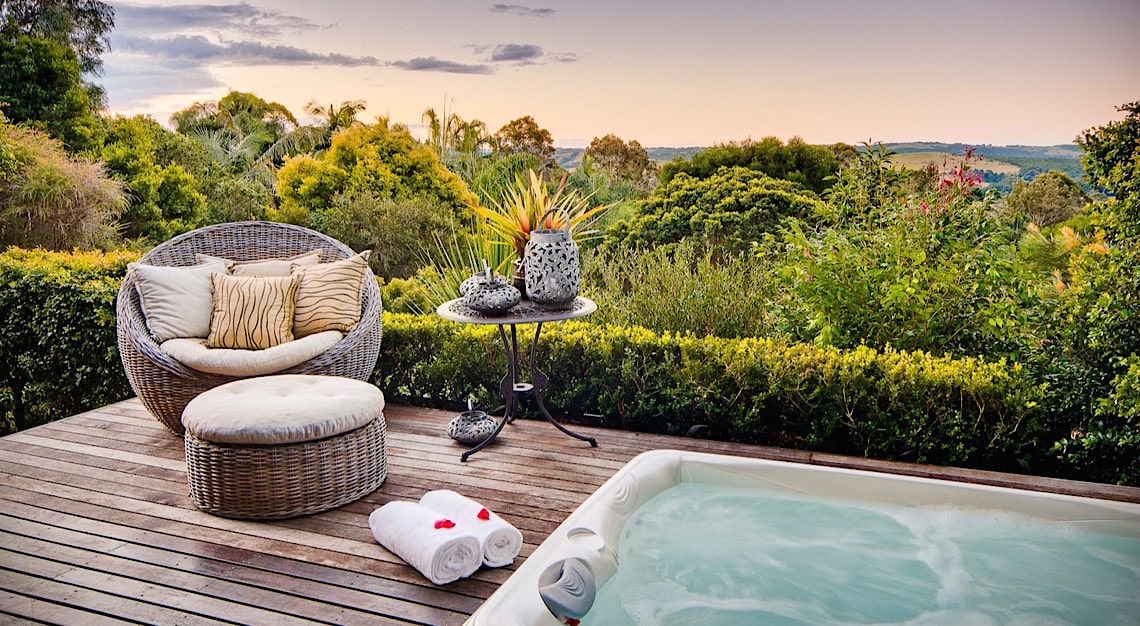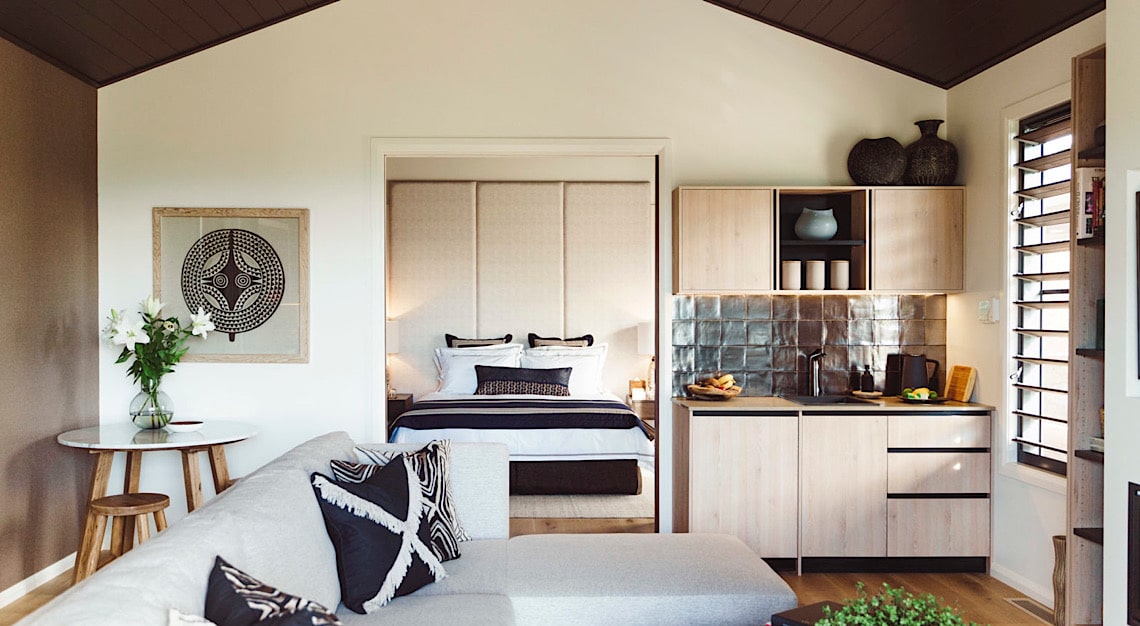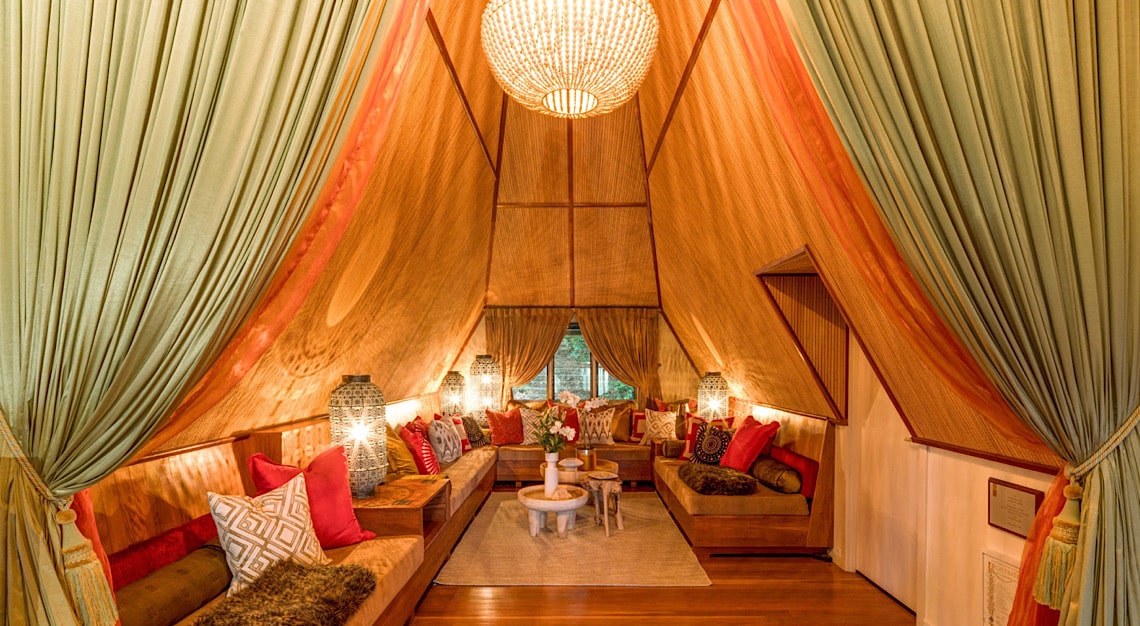 Gaia Retreat & Spa
It's not difficult to guess what the resort's focus is. Occupying prime real estate on the highest point of Byron Shire, and nestled in 10 hectares of lush, verdant grounds, the property invites guests to trust in the power of Mother Earth to restore and rejuvenate. 
Think alternative therapies such as naturopathy and sound healing as well as massages using gemstones and wattleseeds from the Australian Acacia plant, an ingredient long prized by Aboriginal Australians.
Treatment to try: Sign up for the seven-night Restore Package and consider the spa your second home – it's that generous with its inclusions. Besides the Relaxation Massage, a choice of body polish, and the Sole to Soul Signature Foot Ritual, you may also choose between an acupuncture session and a comprehensive naturopathy assessment that gives a detailed treatment programme.
Gaia Retreat & Spa
933 Fernleigh Road
Brooklet 
New South Wales 2479
Australia
Tel: +61 2 6687 1216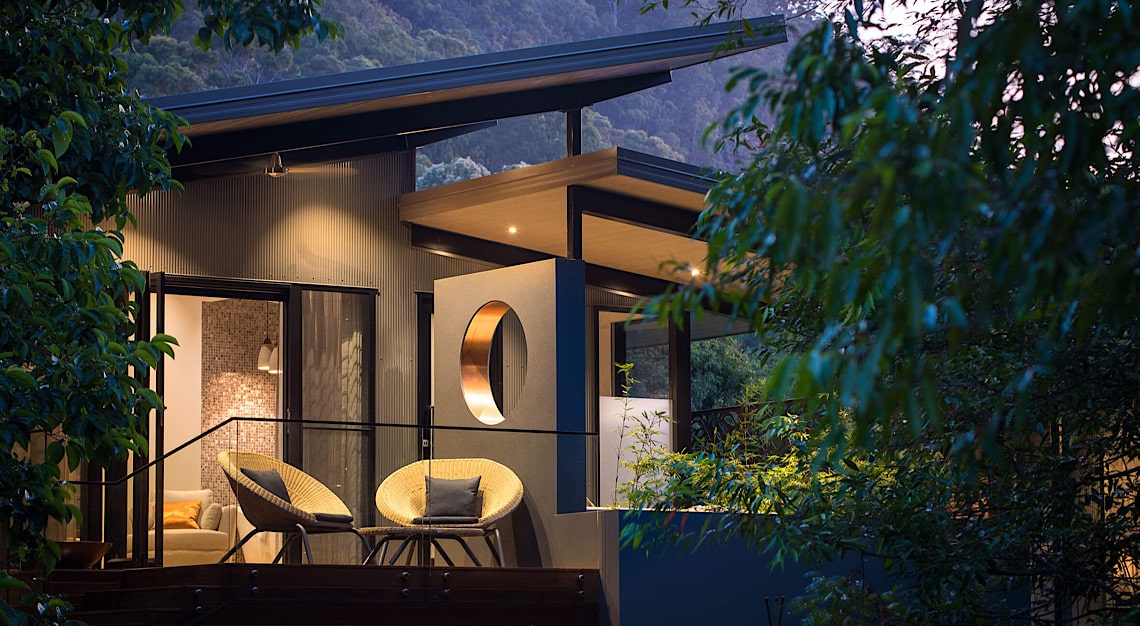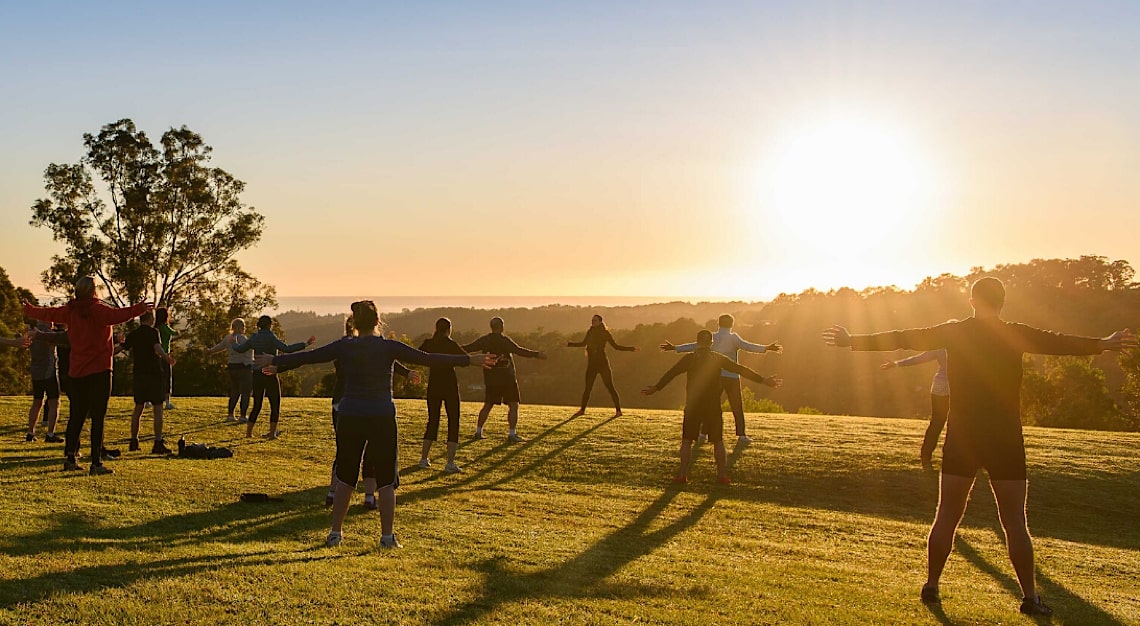 Gwinganna Lifestyle Retreat
A stay at Gwinganna is not meant to be a holiday. This means no indulging in caffeinated drinks, alcohol, cigarettes, or food that hasn't been prepared by the retreat's organic kitchen. The establishment is rather strict about these rules, believing that it's the only way guests can succeed in their transformative journeys. Considering the secluded location – a lofty perch on a plateau in the Tallebudgera Valley in Gold Coast, Australia – it's probably impossible to have a cheat meal delivered, anyway.
Treatment to try: The seven-night Genes for Health retreat is based on the science of epigenetics and aims to help guests achieve positive aging. Start with a DNA test that reveals your genetic profile and learn how diet and exercise can influence your health in six wellness seminars. 
Gwinganna Lifestyle Retreat
192 Syndicate Road
Tallebudgera Valley 
Queensland 4228
Australia
Tel: +61 7 5589 5000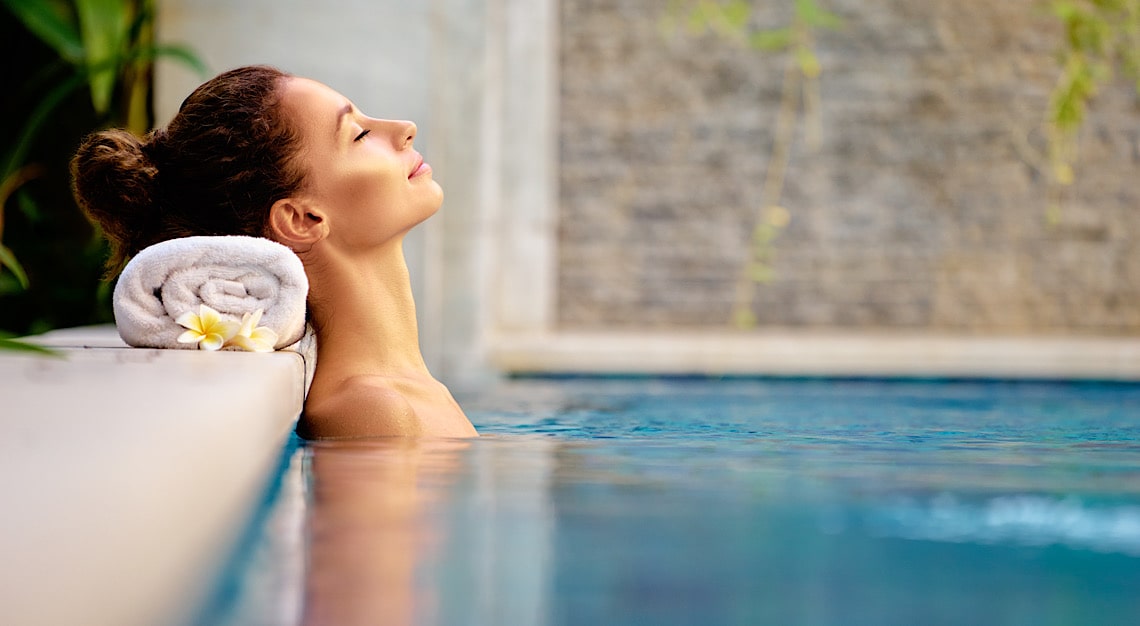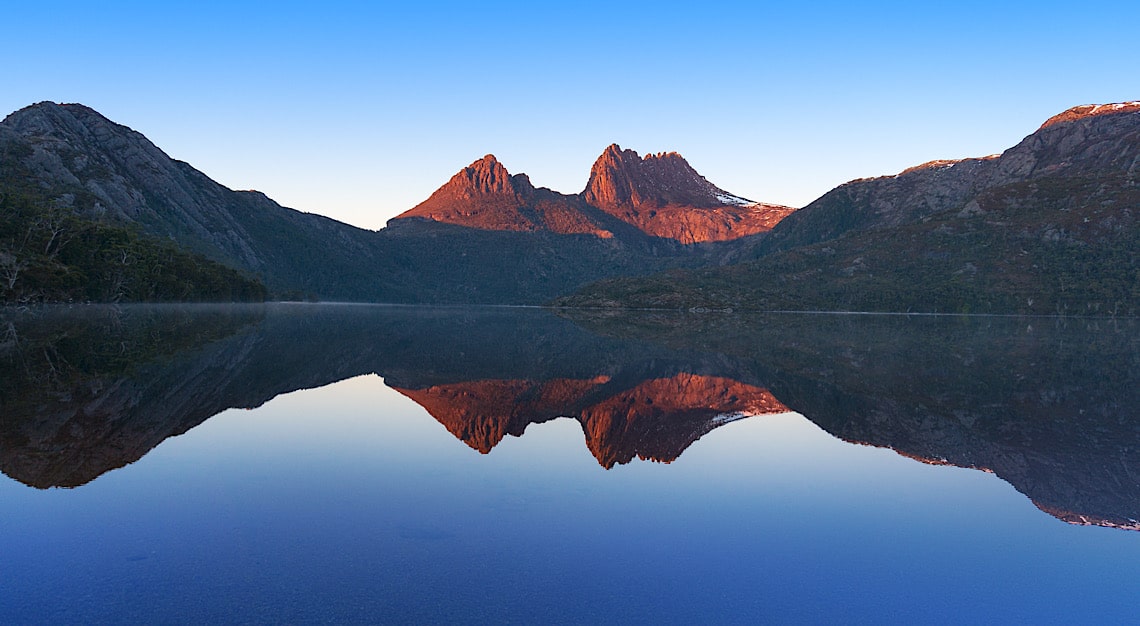 Harmony Hill Health Retreat
If your aim on a retreat is to get away from it all, make sure you mean it, because at Harmony Hill, you'll be surrounded by nothing but 17 hectares of bushland in the Tasmanian countryside. You'd hardly even see a soul, since the property caps the number of guests at just three at any one time – how's this for exclusivity? Treatments are based on ayurvedic principles, so expect lots of yoga, meditation and energy healing. Do note that meals served here are fully vegan.
Treatment to try: The 7 Days Detox Cleanse is designed for overworked urban dwellers. On top of daily yoga and meditation, it includes a consultation with an ayurvedic doctor, a chakra healing experience and multiple massages targeting different issues every day.
Harmony Hill Health Retreat
210 Old Bernies Road
Margate
Tasmania 7054
Australia
Tel: +61 4 0108 6311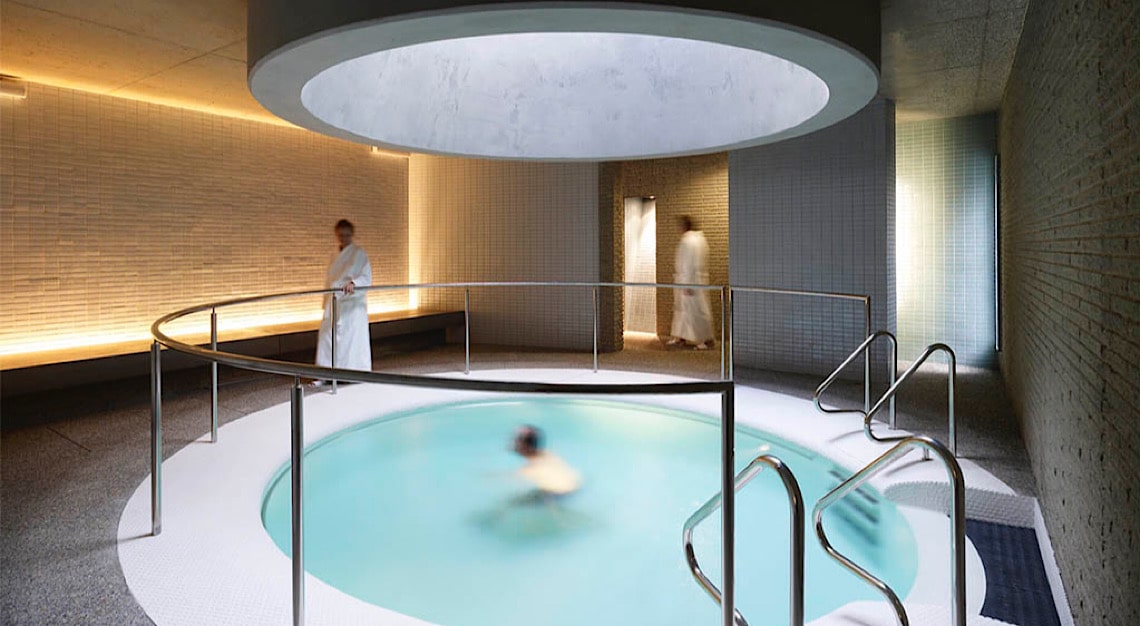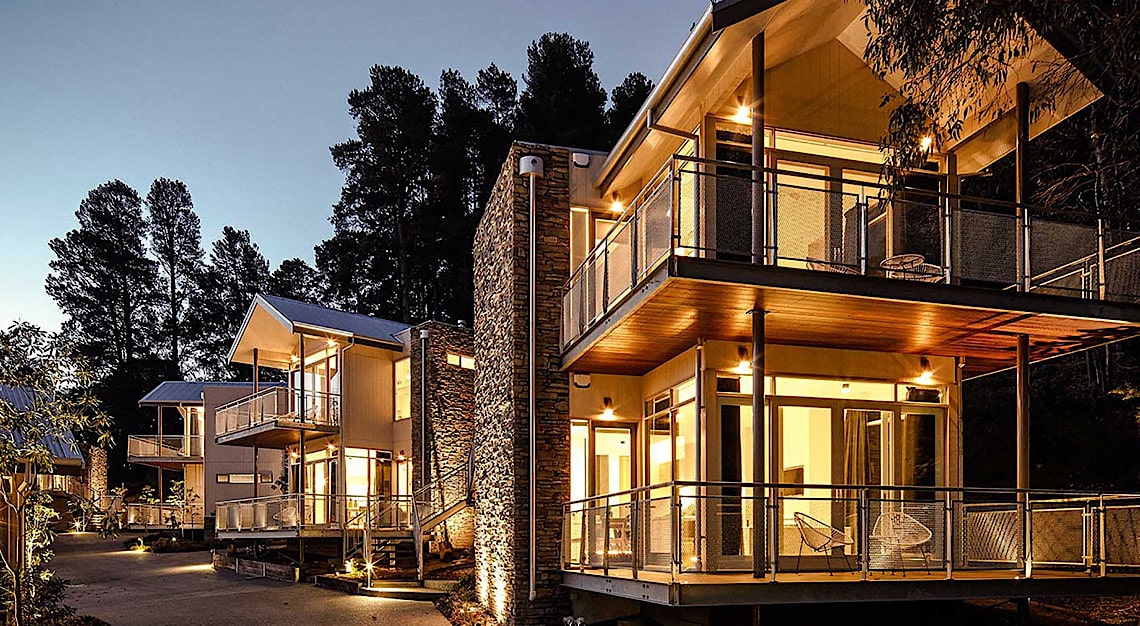 Hepburn Bathhouse & Spa
The bathhouse has espoused the benefits of bathing in natural spring waters since 1895, during an era when "taking the waters" was still very much considered a posh cure-all only the wealthy could afford. Located in Hepburn Springs, a town in an area boasting Australia's largest concentration of natural springs, the spa has since evolved into a sanctuary that harnesses mineral water for use in both traditional and mud baths, as well as steam therapies for some good old-fashioned pampering.
Treatment to try: The Thermal Mineral Mud Bath combines pure mineral water and thermal mud for a treatment that relieves muscle aches and exfoliates. Look forward to a feeling of lightness and buttery smooth skin. 
Hepburn Bathhouse & Spa
Mineral Springs Reserve Road
Hepburn Springs
Victoria 3461
Australia
Tel: +61 3 5321 6000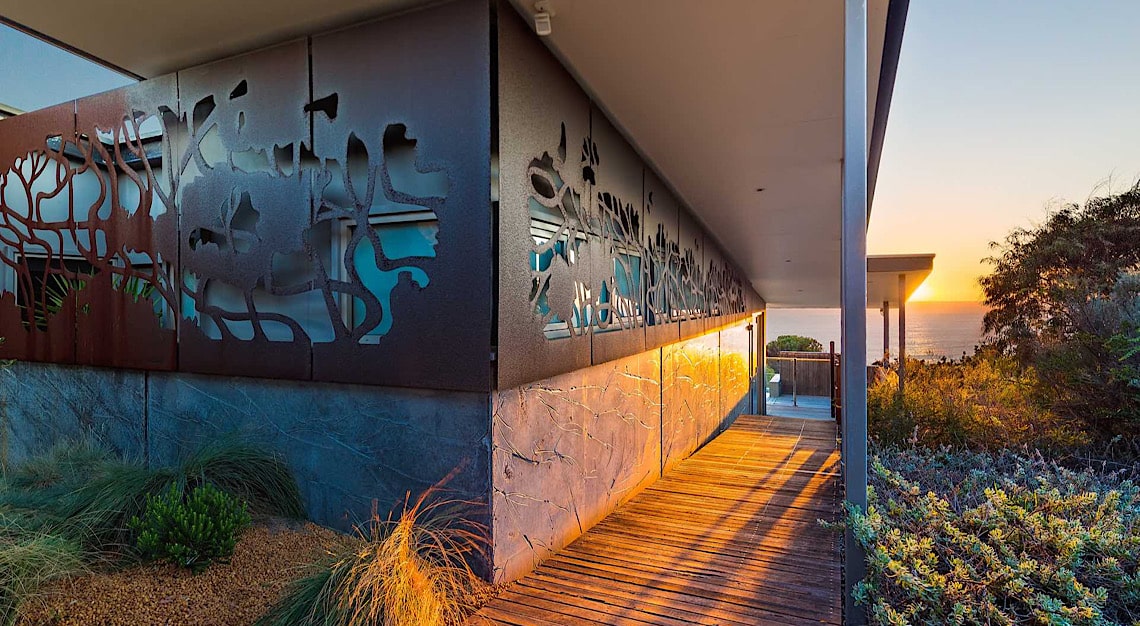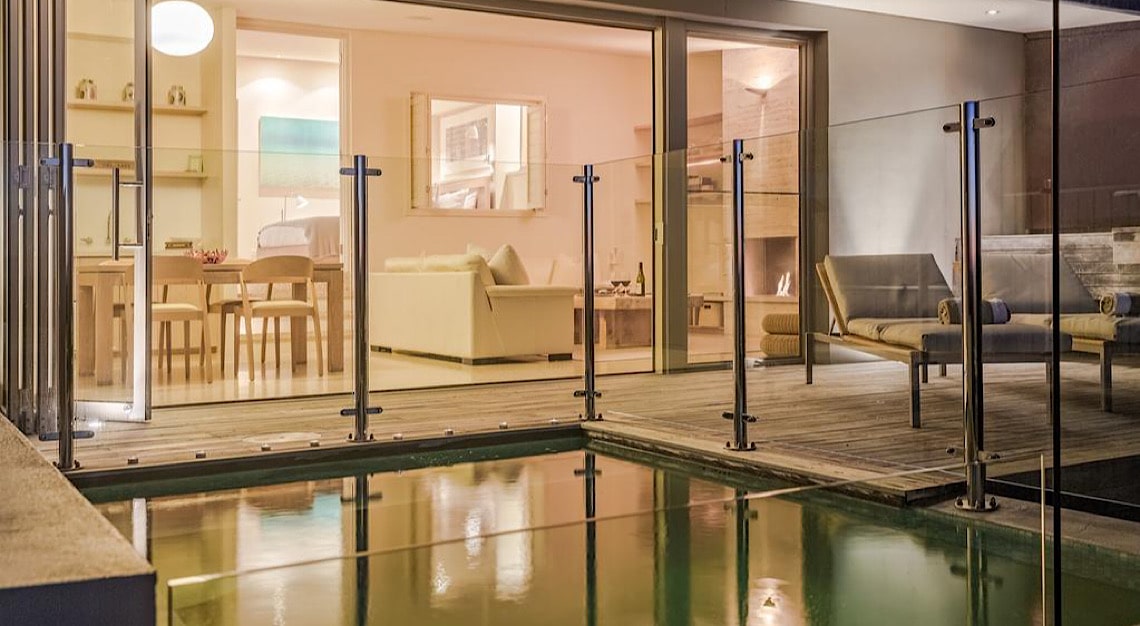 Injidup Spa Retreat
If your idea of wellness is more wining, dining and pampering than diets and doctor-ordered routines, then this is the resort for you. Injidup houses the award-winning Bodhij spa chain and presents a menu of massages, body wraps and facials that will look familiar to most avid spa goers. Forget early morning yoga and daily meditation. Here, you're invited to kick back and relax how you want – including imbibe, if you wish. As a tribute to its location in Australia's famed Margaret River wine region, every guest gets treated to a gourmet breakfast hamper complete with a bottle of wine on arrival.
Treatment to try: The Dreaming Ritual combines six therapies, all inspired by Aboriginal healing techniques, that form a pampering head-to-toe experience. 
Injidup Spa Retreat
31 Cape Clairault Road
Yallingup
Western Australia 6282
Australia
Tel: +61 8 9750 1300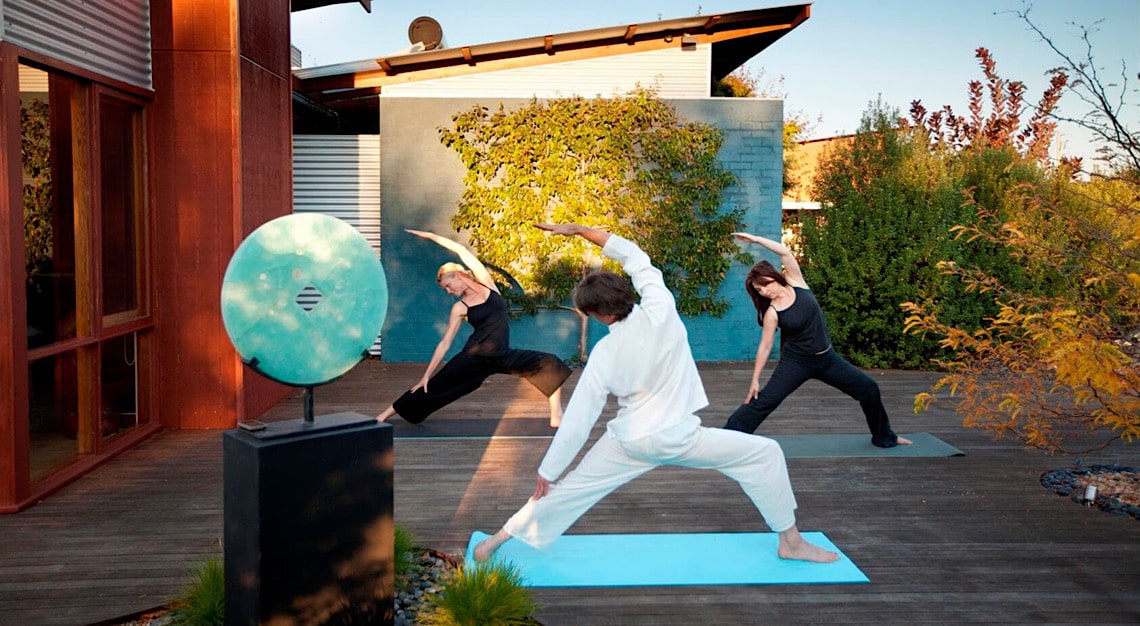 Samadhi
At Samadhi, it's mostly mind over matter. The resort's retreat menu reveals a focus on emotional and mental well-being with packages such as Nurture, Wholeness and Inner Peace. To pick the right package, identify the goal that speaks most to you from the suggested list. This includes building self-esteem, working on your aspirations and even dealing with loss and bereavement. 
Like a hippie version of a secret members-only club, the resort's exact location is unknown, except that it's located near Melbourne. A map is sent only upon confirmation of booking. Don't bother trying to search for the address online, its guests are equally bent on keeping mum. A chauffeured car or helicopter transfer can also be arranged for those who'd like the surprise kept till the very end.
Treatment to try: Get closer to attaining a monk-like zen with the Inner Peace Retreat. The Lifeshaping therapy session claims to be a peace-finding process that focuses on achieving a quiet mind. Also practise pranic breathing and stillness meditation, and enjoy a chi healing massage.
New Zealand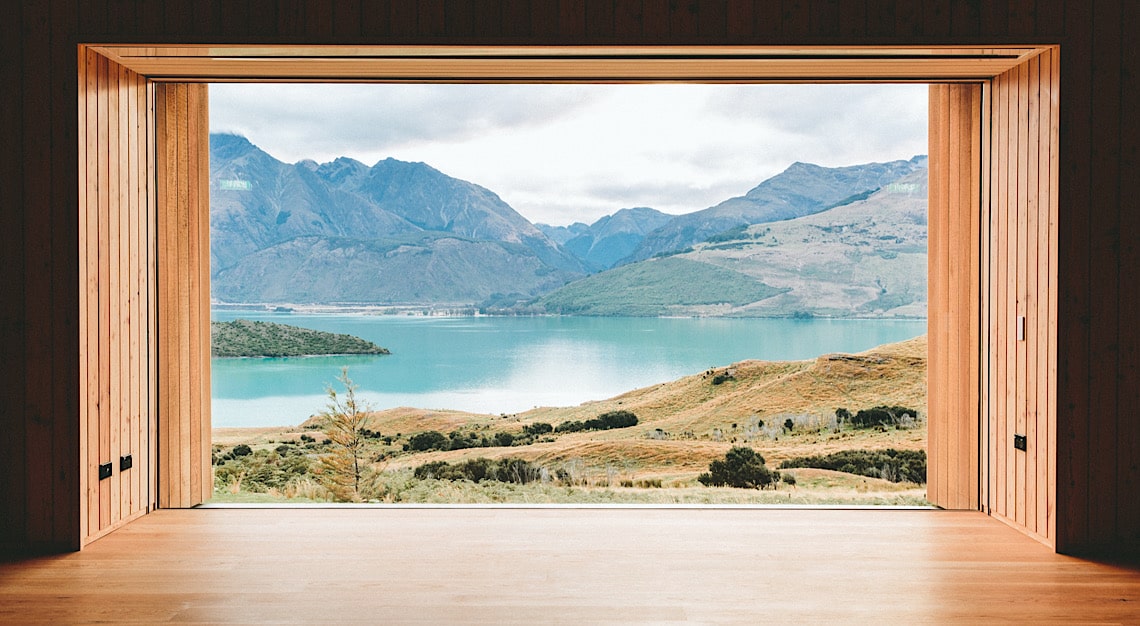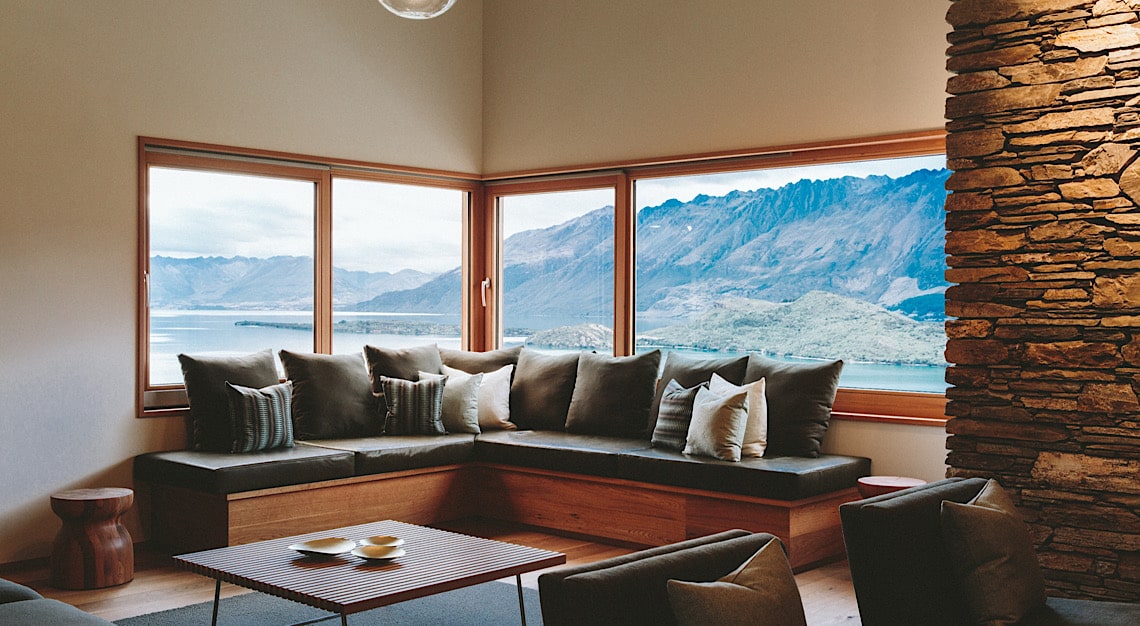 Aro Ha
In Te Reo, the Maori language, Aro Ha means "in the presence of divine breath". Breathing – the basis of life – thus forms the basis of the programmes at this resort. The six letters of the word "breath" each stands for one aspect of wellness. "B", for example, stands for being, or the practice of mindfulness. "E" is for eating, in particular, the vegetarian cuisine served at the resort. "A" represents activity, or the belief that movement is a cornerstone of health. Prepare for long hikes in the mountainous terrain of the Southern Alps, where Aro Ha is located. Guests are advised to break in hiking shoes, start exercising, and abstain from alcohol, caffeine and cigarettes a week before arrival. 
Treatment to try: There's just one retreat available: Revive & Thrive, which runs for either six or eight days. Guests can't come and go as they please – the online calendar stipulates dates the retreats start and end.
Aro Ha
33 Station Valley Road
Glenorchy
Otago 9372
New Zealand
Tel: +64 3442 7011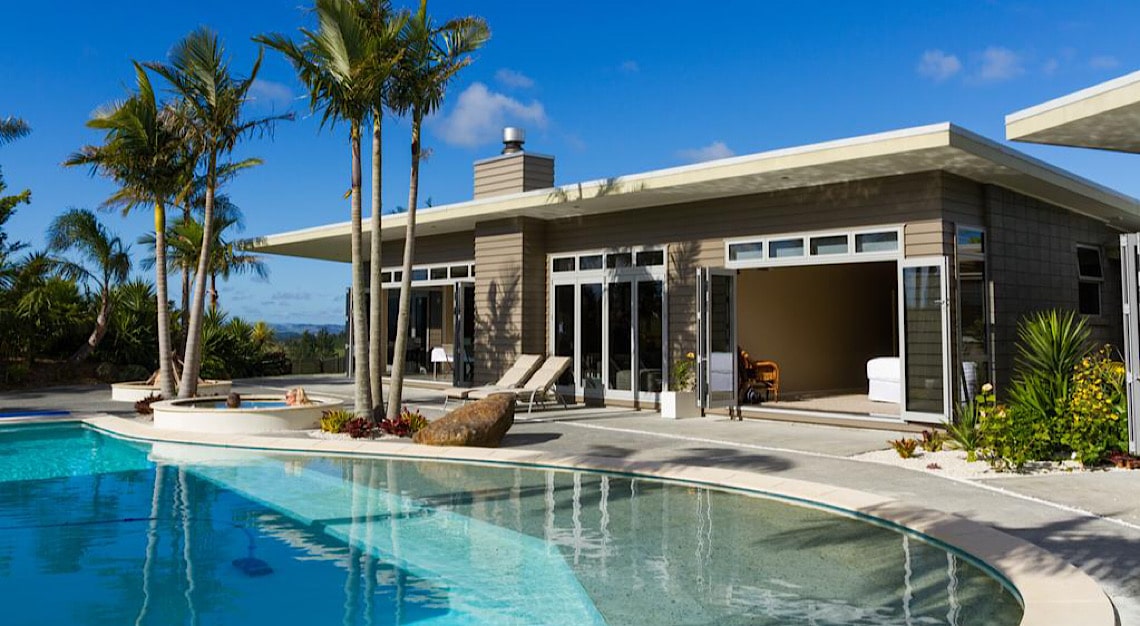 Bay of Islands Health Retreat
If returning to work after an indulgent holiday with a heavy heart and an even heavier body sounds way too familiar to you, try a stay at Bay of Islands Health Retreat. Owner Philippa Cooper is a former body builder and triathlete competitor with a passion for health, fitness, and getting results. She boldly guarantees weight loss for those who come to the retreat with it as a goal. Armed with new knowledge, meal plans, and an exercise regime, return feeling lighter knowing that the end of your holiday wouldn't be the end of your new lifestyle. 
Treatment to try: Old habits die hard, so to see a real change, opt for the seven-night Habit Changer retreat. The three one-one-one sessions with Cooper are definitely the highlight here, on top of the six personal training or yoga sessions and health assessments on arrival and before departure. 
Bay of Islands Health Retreat
457A Wiroa Road
Kerikeri
Far North District 0293
New Zealand
Tel: +64 27537 0088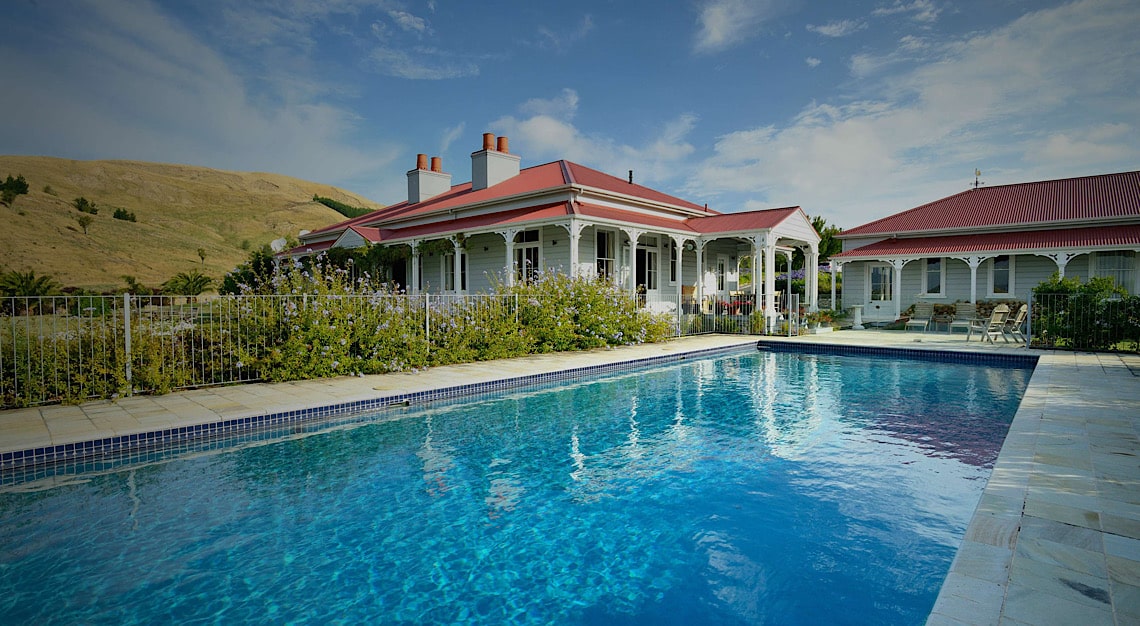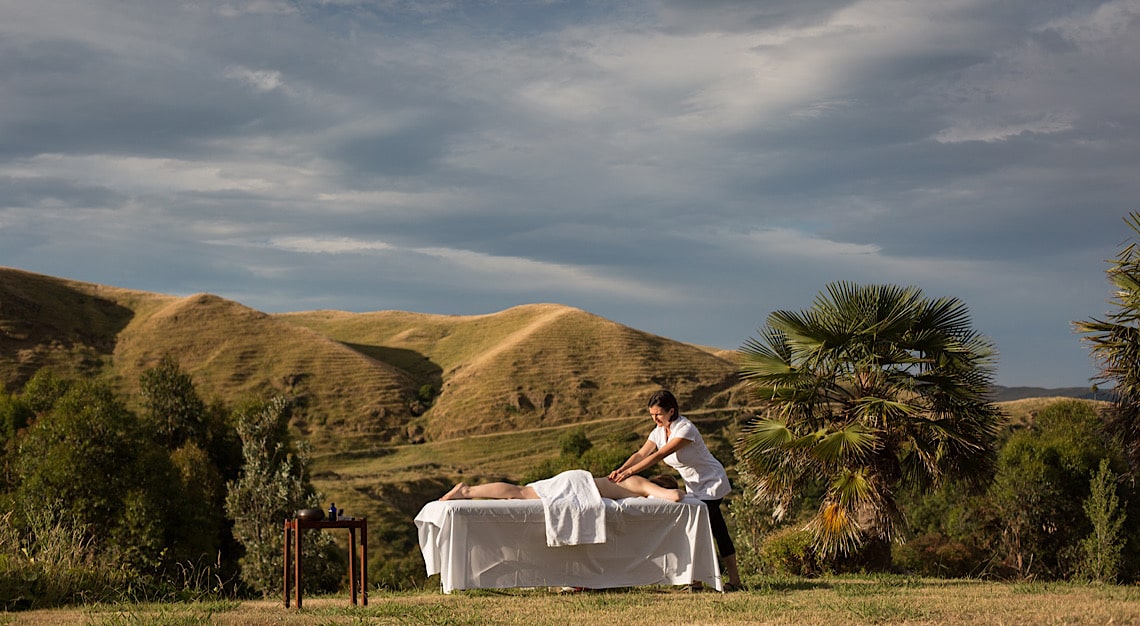 Cape South Holistic Health & Wellness
Before Cape South became a sanctuary for wellness junkies looking for their next rejuvenating experience, it was the home and clinic of a Dr Don Allen. The house, a French colonial built in 1903, was lifted and brought in its entirety to where it sits today outside of Havelock North, almost a 10-hour's drive north of its original location in Waipawa. Equipped with a magnesium salt swimming pool, sauna and organic gardens, it is primarily a venue that hosts independent wellness specialists, so there's always something unexpected and interesting on its treatment menu.
Treatment to try: The upcoming two-night Summer Shine Wellness retreat from 12 to 14 February explores the effects of summer's heat on the body according to the principles of traditional Chinese medicine. Learn yin and yang yoga movement, practise qi gong and discover the four acupressure points that are supposed to help keep the body cool. 
Cape South Holistic Health & Wellness
55 Waipuka Road
RD 12 Havelock North
Hawke's Bay 4294
New Zealand
Tel: +64 21222 9372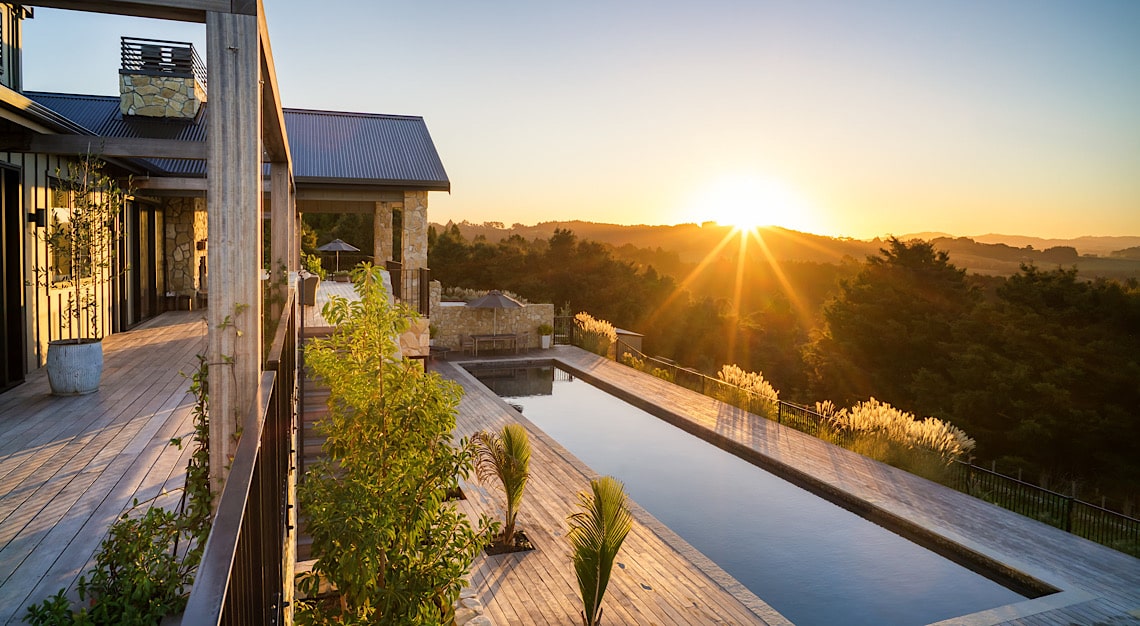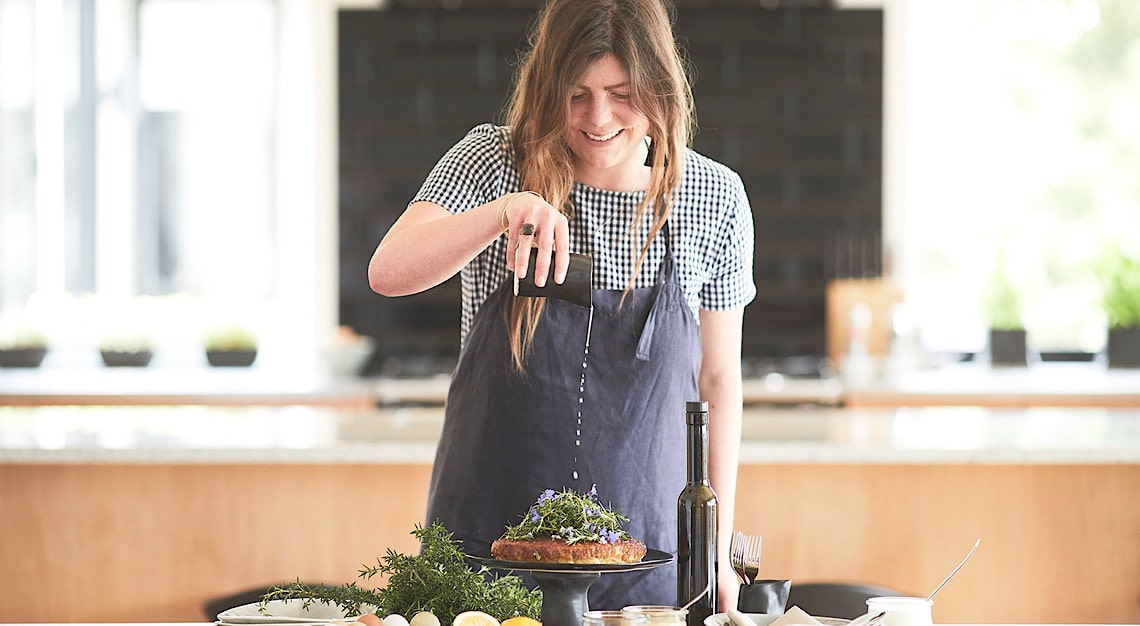 Te Arai Lodge
Owner Vince Moores' love affair with Te Arai began more than 25 years ago with family holidays to the region on the east coast of New Zealand's North Island. Te Arai Lodge represents the realisation of his dream to have a slice of this paradise to call his own. A true family-run business, Moores has his daughter managing the property, his elder son heading up marketing and younger son organising fishing expeditions. The resort is especially proud of its organic farm-to-table cuisine and sustainable ethos, all geared towards preserving the ancient forest and native bush that surrounds it. 
Treatment to try: The 3-Night Wellness Package sounds like the perfect long weekend getaway to start or end a vacation. Besides the massages and yoga, enjoy a guided hike or biking session on mountain trails or on the beach, and four-course dinners every night. You'll also have the heated saltwater pool and infrared sauna at your disposal. 
Te Arai Lodge
51 Lake Road
Te Arai
Wellsford 0975
New Zealand
Tel: +64 27465 7942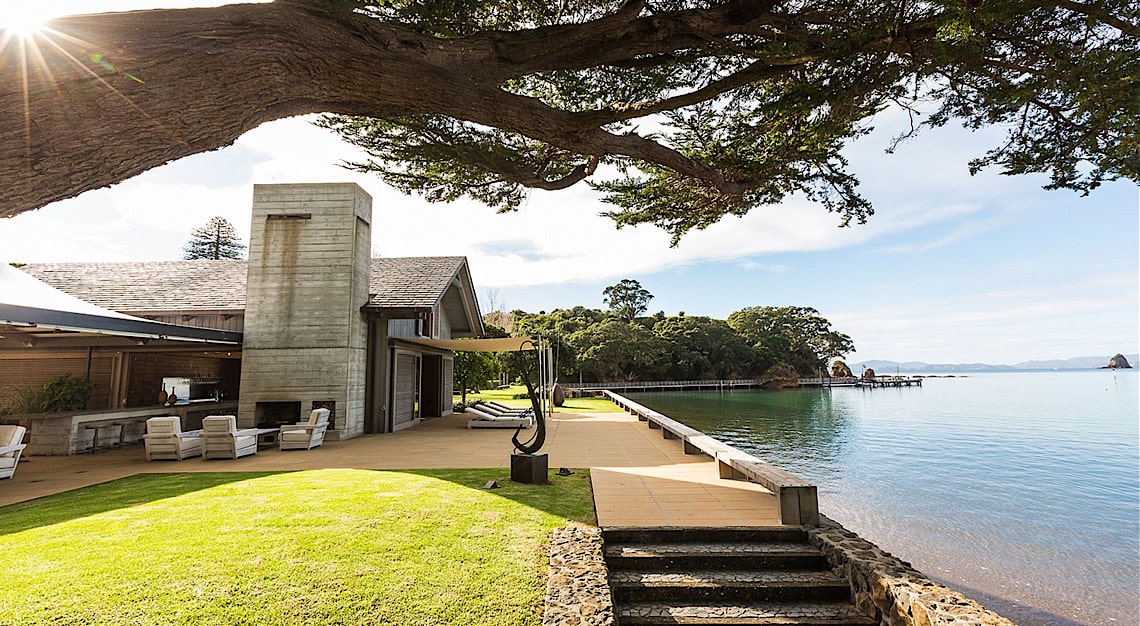 The Landing
With just four residences on a sprawling 404-hectare property overlooking the turquoise blue waters of the Bay of Islands, The Landing definitely takes the meaning of "retreat" seriously. In such seclusion, nature takes centre stage. Enjoy fishing, paddle boarding, or take a cruise to spot penguins, seals and dolphins. The area is also home to a healthy population of kiwis. Not to be missed is the property's award-winning vineyard – the region has a winemaking history dating back 200 years. 
Treatment to try: Plan a weekend getaway with your female friends with the Women's Wellness Weekend. This two-night experience to be held between 26 and 28 March includes guided meditation, yoga sessions, fireside wellness chats and cooking demonstrations.
The Landing
623 Rangihoua Road
Purerua Peninsula
Bay of Islands 0294
New Zealand
Tel: +64 9300 3685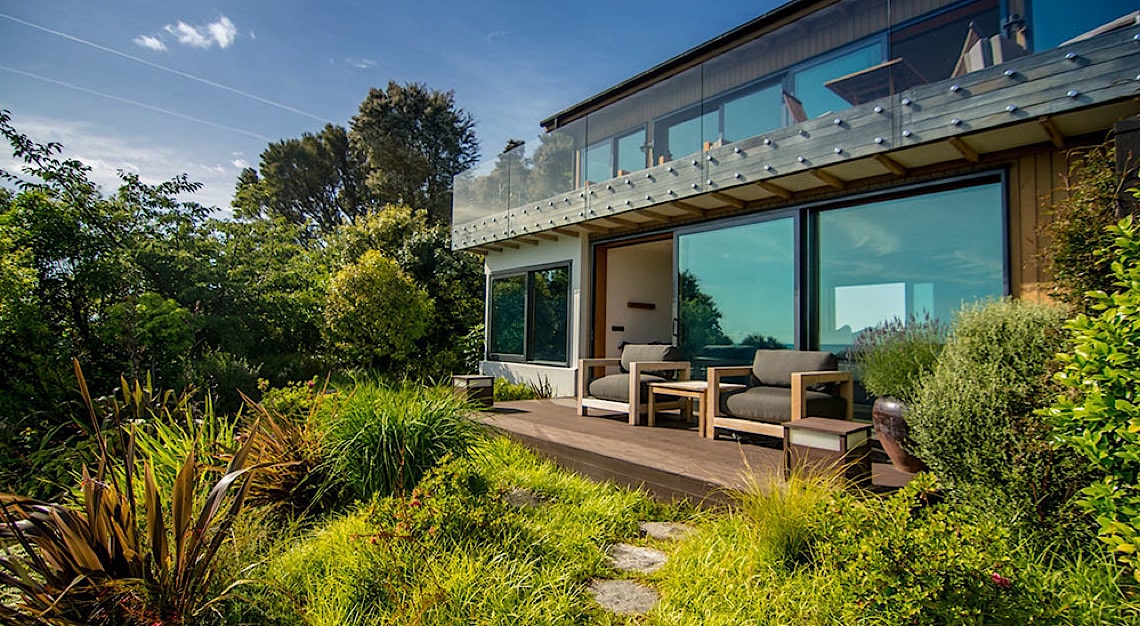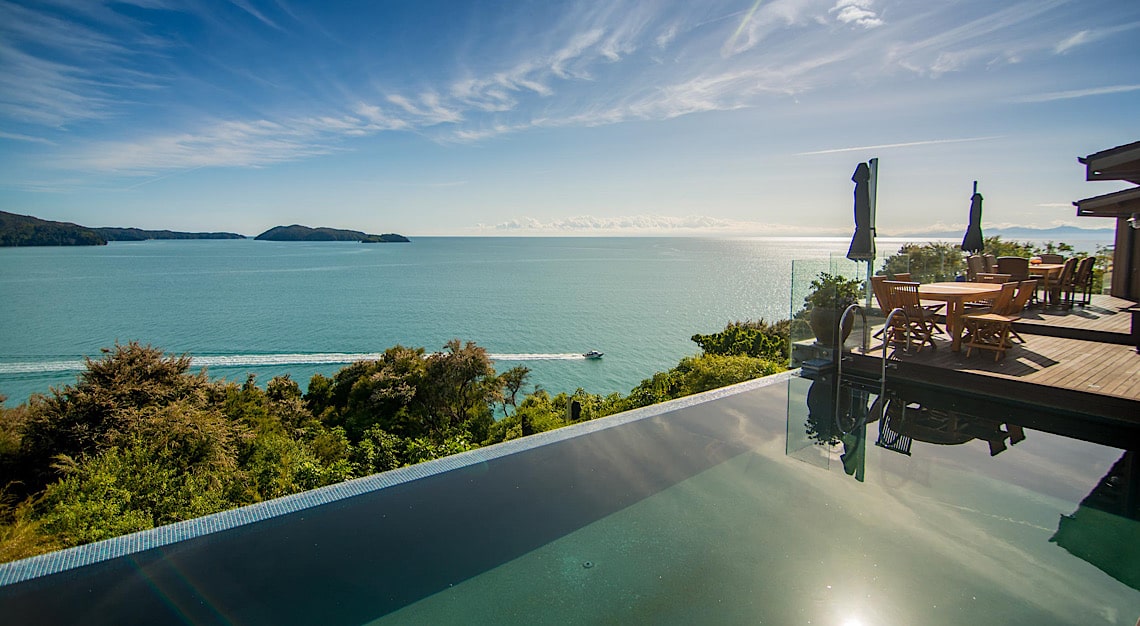 Split Apple Retreat
In the late 1990s, a chef and doctor got together and made a beautiful (brain)child they named Split Apple. Although the property located near Abel Tasman National Park on New Zealand's South Island has garnered accolades the world over, it retains a familial atmosphere and feels more like a (well-to-do) friend's (very luxurious) abode than a resort. Owner Lee Nelson and his wife, Anne Pen Lee keep up a hands-on involvement in the resort's day-to-day running, with Pen, a critically acclaimed chef, cooking the four-course dinners guests enjoy every night and Nelson, a retired doctor, handling the wellness experiences. The resort has only three suites and children below 12 are not allowed.
Treatment to try: Packages here are not as much strict treatment plans as they are lists of suggested activities that usually include meditation, bushwalks and spa sessions. For more guidance, request for an individualised programme by Nelson. 
Split Apple Retreat
195 Tokongawa Drive
RD2 Motueka
Tasman 7197
New Zealand
Tel: +64 3527 8377