The beautiful country of New Zealand is back in business, and we flew right over to see what's up
Editor's note: See other Escape Plan stories here.
New Zealand is once again saying "kia ora" to the world, as borders fully reopened to international travellers on 31 July 2022. Beloved for its natural wonders of lush forests, snowy mountains and azure waters, the country is ripe for rediscovery. Later in the year, Singapore Airlines will be increasing the number of flights to Aotearoa (Maori for New Zealand), and, word has it, bringing back First Class to their Auckland flights. Here are a few ideas of what you could get up to.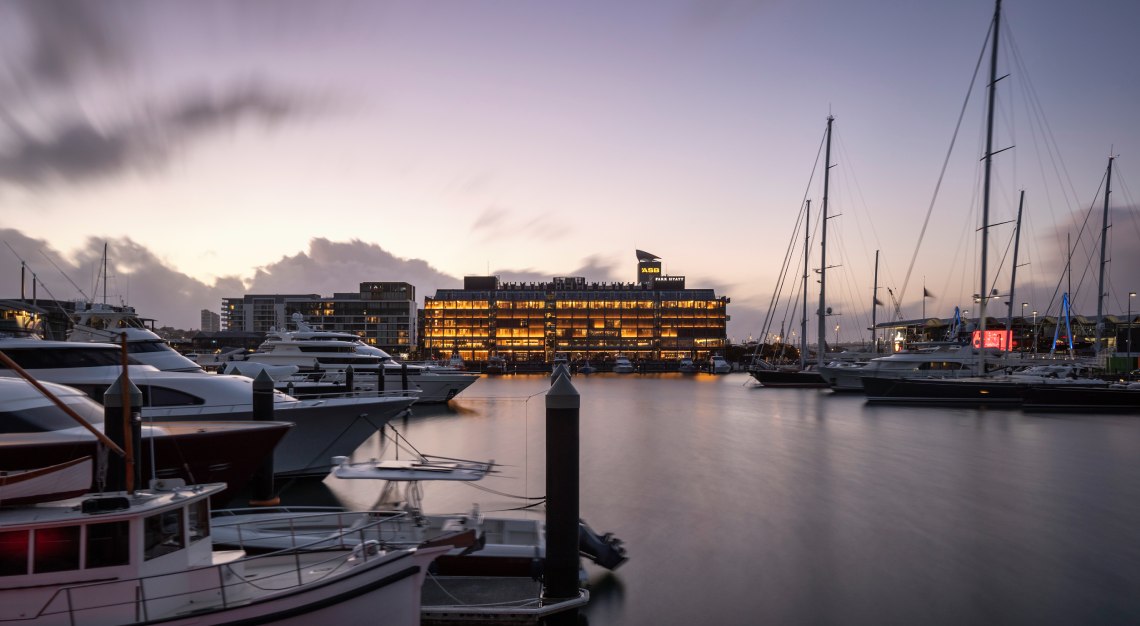 Auckland
Where better to wake up in the City of Sails than in the new-to-the-world Park Hyatt Auckland, perched elegantly on the city's waterfront, and bestowed with brilliant views of Waitemata Harbour? Opened during the pandemic in September 2020, the hotel, designed by Singapore-based architect Ali Reda of ar+d, has been primed to welcome international visitors. Discerning guests will relish its spacious and intuitively-designed rooms and suites, where even the bathrooms have floor-to-ceiling windows so you can soak up the views whilst you soak in a Le Labo-scented hot bath. 
You'd want to stop for brekkie at Onemata, the hotel's signature restaurant, before you head into town. The classics—smashed avo, poached eggs—are very good, but the real standout is the Lamb Merguez Omelette, made with hand-selected, locally sourced ingredients—hearty, spicy, full-flavoured. Oh, don't miss the Foundry drinking chocolate, a luscious treat from the award-winning Mahurangi-based chocolatier.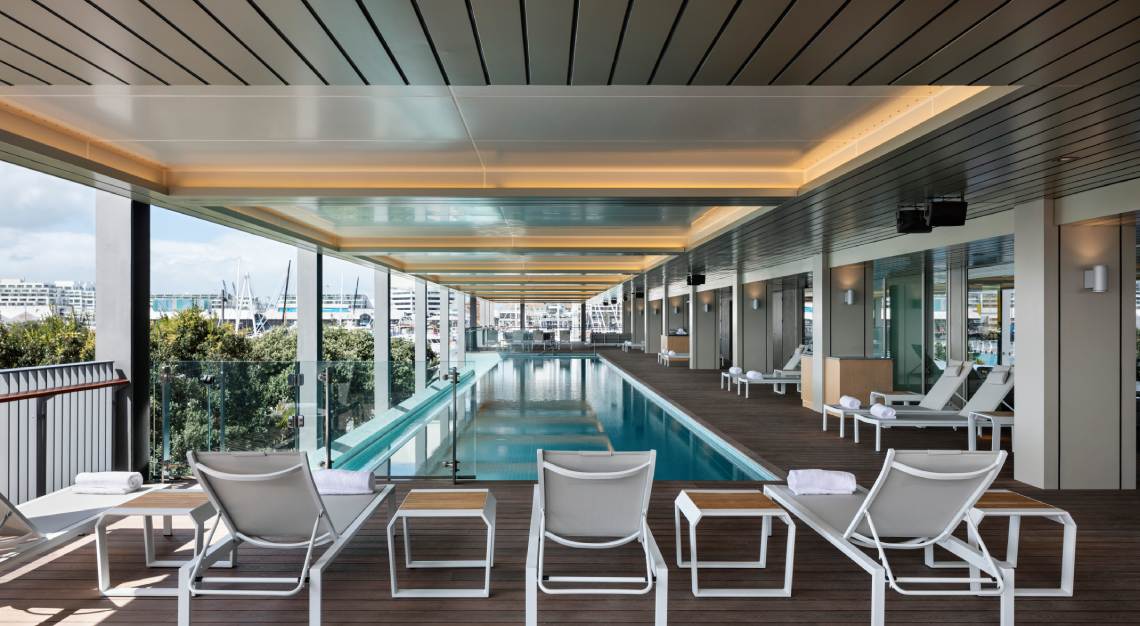 For tot-toting families and young-at-heart film FX buffs, the entertaining Weta Workshop Unleashed is just five minutes away by cab. The 90-minute guided experience in an exclusive behind-the-scenes look at the superb artistry of the special effects company through worlds of horror, fantasy and science fiction. It's also obligingly right next to Al Brown's culinary institution Depot Eatery & Oyster Bar. Opened in 2011, it's perennially buzzy, a lively, unpretentious space where locals are excited for you to try the Snapper Sliders with pickled lemon mayo, Trevally sashimi (a revelation) and delectably sweet Tuatua clams. The good chef's own Tipping Point wine, served here on tap, is our recommended pairing—the Field Blend, a blend of Chardonnay, Pinot Gris, Gewürztraminer, and Sauvignon Blanc, is outrageously easy-drinking.
We spent most of our sojourn in the capable hands of luxury travel agency Time Unlimited Tours, an award-winning Maori company with a deep, intimate connection to the land. En route to see the spectacular black sand beaches of Muriwai, known for its dramatic, rugged coastlines and massive gannet colony, we were introduced to the relaxed Hallertau Brewery. The craft beer makers are beloved in the region for their flavourful classics (Depot carries their Beer of Auckland lager), as well as their innovative seasonal beers. Like the 'world's first' tomato beer they made in collaboration with Curious Croppers, farmers of, apparently, "the Gucci of New Zealand tomatoes." Great pizzas, too.
From Park Hyatt, a short leisurely saunter by the docks, past seafood paradise Auckland Fish Market, will bring you to Homeland, a food embassy launched by Peter Gordon ONZM. Renowned as the godfather of fusion cuisine, Gordon thrilled with dishes like Cloudy Bay Clams with a surprisingly potent green coconut curry, and Hāngī pork belly. The philosophy of the dining room/cooking school/deli is to champion sustainable food producers and artisans from Aotearoa and the Pacific, so go with an appetite for the freshest local ingredients presented in novel combinations.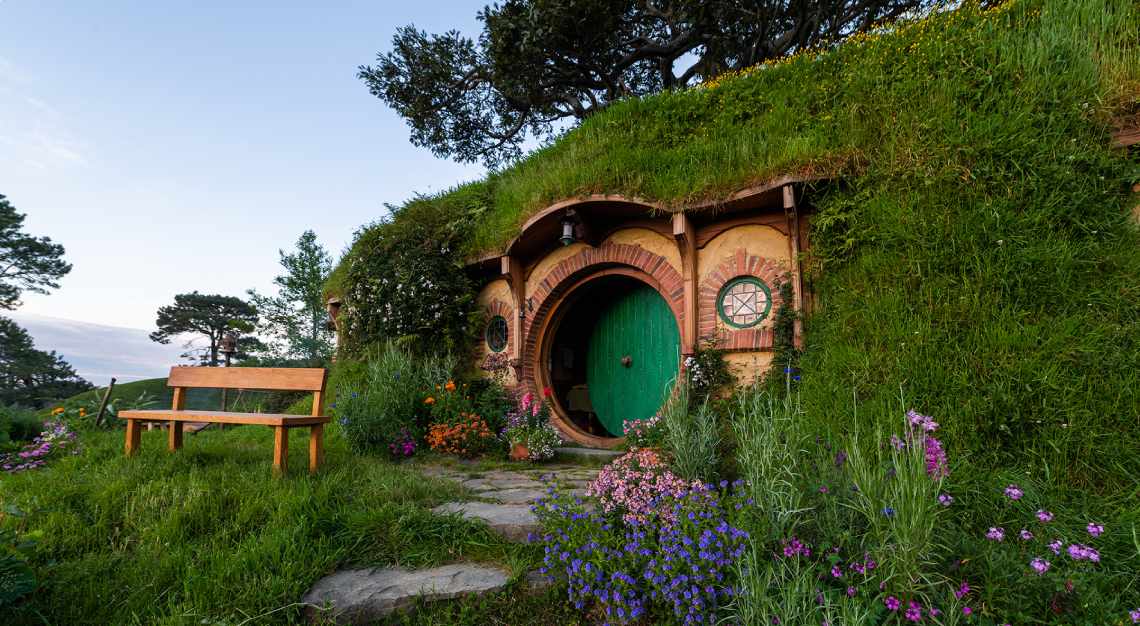 It's worth hitting Auckland's (in)famous K' Road for post-dinner tipples, not least because of Sly Bar, a 'secret' speakeasy-themed bar we literally stumbled upon. Despite discerning it was a hidden bar of sorts, we still spent precious minutes sussing out entry before the bar took pity and welcomed us in. What I took to be Parisian boudoir chic turned out to be fashioned after Prohibition-era New York—marvellously moody and tastefully soundtracked. Best of all, the delicious and confoundingly reasonably priced cocktails.
Lord of the Rings is practically synonymous with New Zealand, so unsurprisingly, Hobbiton was also part of the itinerary. Truth be told, I was a bit blasé about a walking tour of a movie set, but it's quickly apparent why Peter Jackson chose the bucolic rolling hills of the 506-hectare Alexander Farm to film in. Just the drive up (go the scenic route) was already revealing breathtaking vista after breathtaking vista, especially one where the valley unfurled before our eyes. Once there, I have to admit, it was somewhat magical to see the fantastical location in real life—part nature hike, part film history tour, part childhood wish-fulfillment. As a grown-up though, the highlight was undoubtedly winding up at the famous Green Dragon Inn for a banquet feast and exclusive Middle-earth brews. The masterfully reconstructed pub also sees regular events like A Hobbiton Christmas, and the Summer Harvest Festival which features fresh produce from the Hobbiton gardens, handcrafted beverages and a mouthwatering BBQ.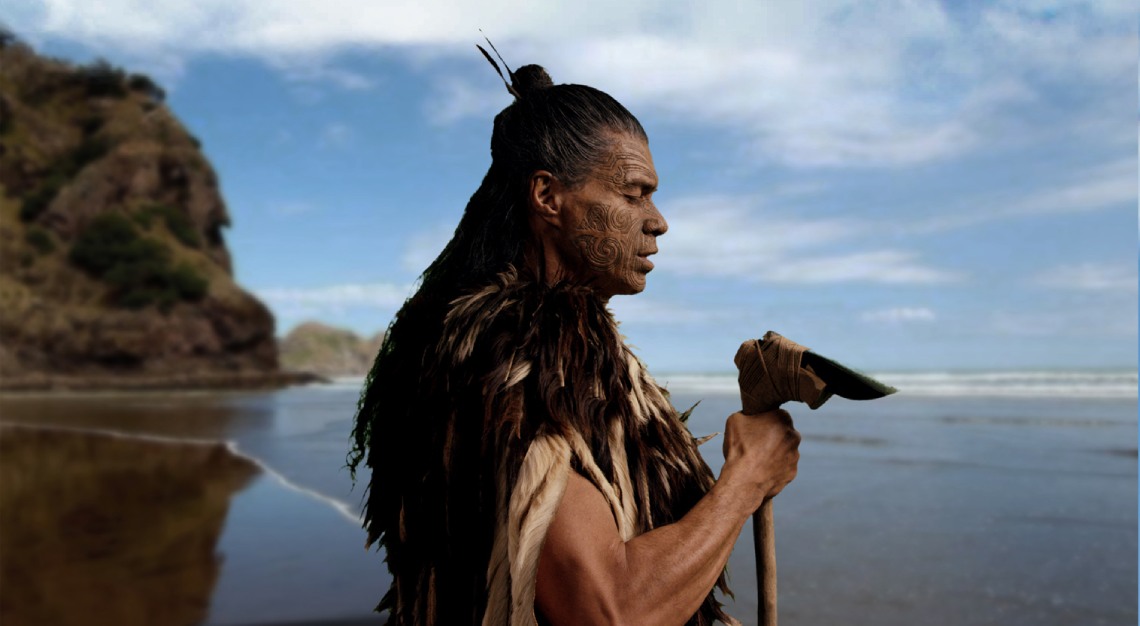 Northland
The Maori believe that humans are closely, intrinsically connected to the earth. Their philosophy of kaitiakitanga (guardianship) is how they saved living giant Tane Mahuta, the country's largest kauri tree, protecting it from the incurable kauri dieback disease. Seeking to renew our spiritual connection with nature, we joined guided tour Footprints Waipoua for an awe-inspiring view of the millenia-old colossal conifer. Further north, Manea – Footprints of Kupe is a spell-binding, immersive journey into the Maori customs and their connections to both the natural and spiritual realms. The multisensory experience, combining traditional storytelling, theatre with a 4D digital performance, was an illuminating, and touching view of New Zealand's indigenous people and their culture.
Each of the luxury apartments at Paihia Beach Resort & Spa has a panoramic view of the stunning Bay of Islands. From there, you're literal minutes away from gem of a restaurant Charlotte's Kitchen. Perched at the end of Paihia Wharf (you can just imagine the seascape), it's bustling with heaps of affable Kiwi charm—the sort of place where someone might bump into someone, and before you know it, you're toasting to new friends at a table heaving with some of the best seafood Northland has to offer—the Linguini ai Frutti di Mare is still one of the best pastas I've had outside Italy. To share, definitely the Seafood Platter with Ora King salmon, Waikare Inlet oysters and much more. Interestingly, the Bay of Islands has over 200 years of viticultural history, and might be the birthplace of New Zealand wine. That could explain why the Pinot Gris from boutique winery The Landing we paired with everything was oh so quaffable.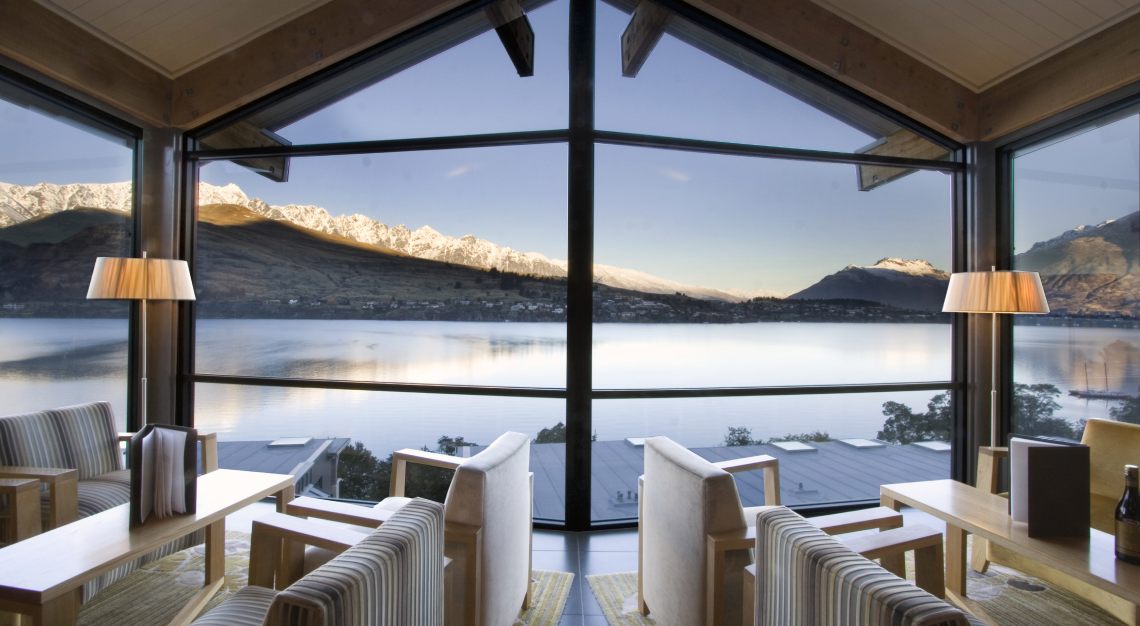 Next morning, after breezing through customs at the quaint Bay of Islands Airport, it was smooth sailing on Air New Zealand all the way to Queenstown. Bag a window seat, if you can, because the magnificent mountain ranges as the plane descends is a sight to behold. And then, what's more quintessentially Kiwi than an exhilarating, heart-pounding ride on the river? Your adrenaline rush comes courtesy of KJet, the only jet boat hotel transfer in New Zealand. With 360° spins and speeds up to 95km/hr, it's a good thing the luggage is ferried separately to the hotel. That's how we arrived, James Bond-style, at the five-star luxury lakeside hotel The Rees. New Zealand might seem to have an overabundance of spectacular views, but my breath still caught when I surveyed the sun dappled Lake Wakatipu to the snow-capped alpine beauty of the Remarkables mountain range from my room. The Rees' luxurious, private Lakeside Residences have hosted their share of royalty and celebrities (our hotel liaison Austin seemed to confirm Reese Witherspoon was a guest). Each of the five three-bedroom properties are located right by the lake, separate from the main hotel building, and equipped with a spa pool on the lower terrace, as well as a personal concierge designated as a Luxury Travel Curator. 
Of course, any concierge worth their salt would've recommended a jaunt to Arrowtown and secured a coveted table at celebrity chef Ben Bayly's Aosta. Named after the Northern Italian valley it mirrors in latitude, the restaurant draws inspiration from similarities of the two regions' terroirs, sourcing from local producers and winemakers for an Italian-style menu. Why not have an aperitivo at Blue Door, also Bayly's, a cellar-chic, après-ski-cosy bar just next door? Cocktails like the Hopped Paloma (Cascade hopped El Jimador Blanco tequila, grapefruit, agave, salt) are very, very good. And dinner at Aosta is indulgence in the best sense—sophisticated without being stuffy, brilliant, approachable service and, of course, masterfully executed food that celebrates the best of the region. We're still talking about the sublime Stewart Island Kina (sea urchin) and Paua (abalone) Pappardelle.
More action for Tolkien enthusiasts with Nomad Safaris' Lord of the Rings-themed driving tours. Explore the natural beauty of the Queenstown region by four-wheel drive with the talented guides as they bring you to actual locations in Paradise, Glenorchy and more that doubled for Middle-earth. For the environmentally conscious, bespoke tours on zero emission Teslas are also offered. If cable cars are more your speed, there's Skyline's Queenstown Gondola, the Southern Hemisphere's steepest cable car. Whizz down on the luge or have a leisurely lunch 480m up Bob's Peak while you take in the 220-degree panorama of the city.
Though New Zealand is geothermally active, its natural hot springs and hot pools aren't as world-renowned as, say, Japan's. Perhaps due to accessibility—most of them sit well outside the major cities. Good thing then, the terrifically Insta-ready Onsen Hot Pools is a mere 10 minutes outside Queenstown. Though technically more sento than onsen, all pedantry and cares melt away in the beautiful cedar-lined hot tubs. Zen out as you take in the stunning sunset views of Shotover River.
Wanaka
There are a couple of ways to head up north to resort town Wanaka, but none as spectacular as a scenic flight with Air Milford. Get a bird's eye view of Queenstown's dramatic landscape with snow-capped mountains in the aviation company's fleet of luxurious, leather-interiored Cessnas. You might even spot some native wildlife on the slopes. After checking into the sumptuous Lakeside Apartments, the only luxurious, five-star Qualmark (New Zealand tourism's official mark of quality) apartment accommodation in the heart of Wanaka, it's a breezy 5-minute lakeside stroll into town. Sample wine from nearby Central Otago at Pembroke Wines & Spirits, Wanaka's only bottle shop and lounge bar—the wine region is home to some of the world's best pinot noir (and Sam Neill's organic Two Paddocks vineyard). Found a favourite? Go straight to the source with Wanaka Bike's wine-tasting tours, where an easy e-bike ride along Lake Wanaka brought us to the picturesque Rippon Winery, known for its expressive biodynamic wines. Try the enigmatic Gewürztraminer, a wild card of a white wine.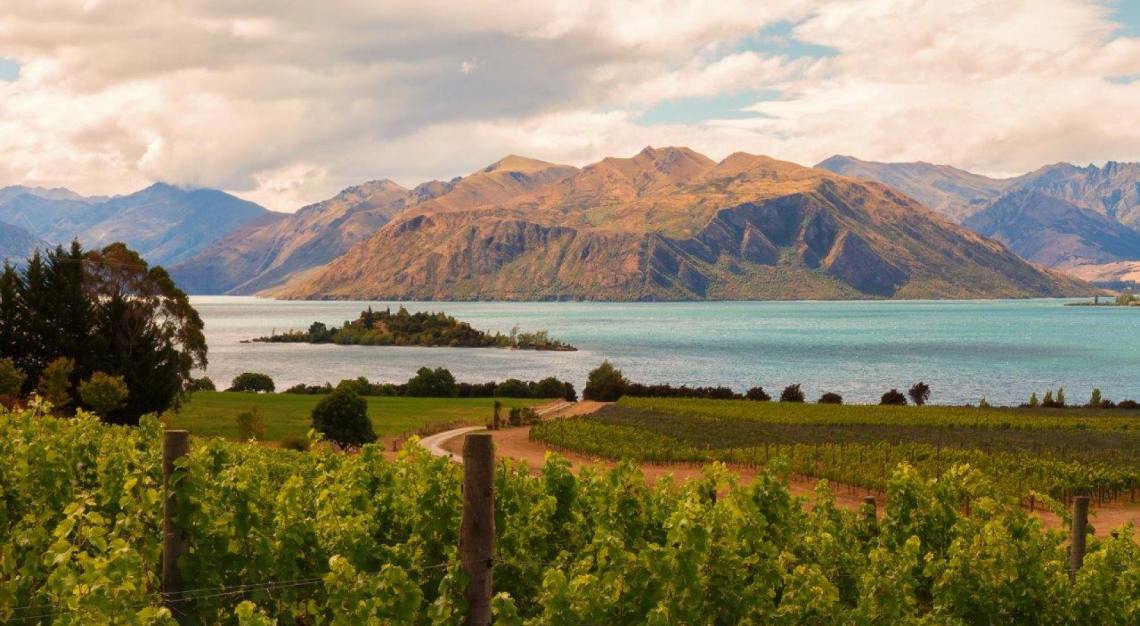 Good thing we worked up an appetite with all that cycling because dinner was at Kika, James Stapley's award-winning tapas restaurant. Go for Just Feed Us, their omakase-style menu, where the kitchen takes the burden of decision off of your hands. They take that feeding part seriously too, with sharing plate after sharing plate of phenomenal food. We couldn't get enough of the Beef Tartare served with confit egg yolk, nor the deceptively simple Agedashi Tofu with mushrooms and ginger puree.
A trip to New Zealand is hardly complete without a day out in nature. With Eco Wanaka's Mou Waho Island tour, it's an exhilarating cruise on the lake, followed by a guided hike to see the reserve's native wildlife, including the rare Buff Weka, a flightless bird that's extinct on the mainland, and the Giant Weta, New Zealand's largest insect. Have tea overlooking the Arethusa Pool, the island's lake within a lake, with Sally, Mou Waho's celebrity Buff Weka.
If you really want to push the boat out, there's glamping at Cross Hill Geo Domes. Each 40sqm dome is equipped with environmentally-friendly climate control, a modern ensuite bathroom with Ashley & Co amenities, a fully furnished kitchenette, and access to an outdoor hot tub and whiskey room. Dinner is a unique paddock-to-plate experience, as the property is part of the 16,070-hectare Glen Dene Station, a working sheep, cattle and deer farm. No menus, just what's freshest that day. Without hyperbole, the slow roasted lamb shoulder was easily the best lamb we had all week. As was the melt-in-the-mouth tender Alpine venison with wild thyme and juniper sauce.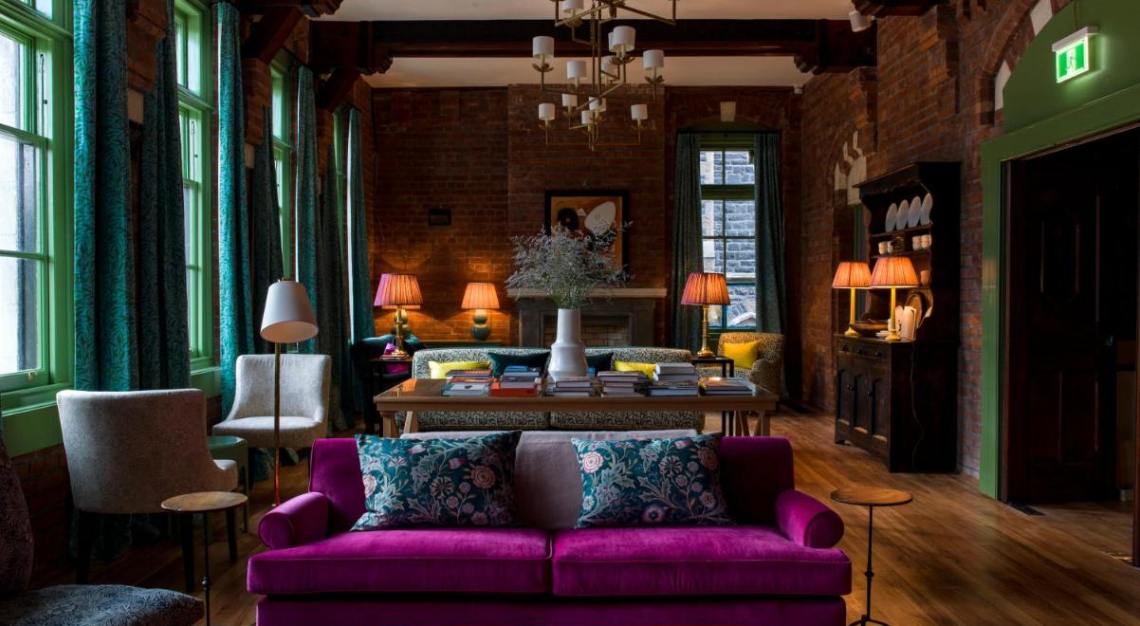 Christchurch
One of the best ways to experience the verve and eclectic charms of Christchurch is with an urban bike tour. With the city's flat elevation and experienced guides from bike shop and tour operator Chill, we were riding easy, getting to know, and falling for, its bountiful garden spaces, eye-catching street art and world-class bars and restaurants. Such as the Mod Asian King of Snake, which specialises in Korean, Chinese and Southeast Asian-inspired dishes. The Chatham Island paua patties were a hit, as were the Cloudy Bay clams with XO sauce. Another way to see the city is with Christchurch's famous vintage trams, where you can hop on and off at your own leisure. For something a little special, the Christchurch Tramway Restaurant, New Zealand's only restaurant tramcar, combines sightseeing with an elegant dinner. 
After a bout of retail therapy at the lively Riverside Market, stop for a pint at Kaiser Brew Garden, a convivial micro-brewery with its own garden bar. They make a boozy Lemonade that's dangerously delicious. Or swing by the whimsical, lush gin gin, which surprise, surprise, is the perfect place to explore New Zealand-made boutique gins, including their own Yen (which is incidentally the world's first NFT-tokenised gin) distilled right there in Christchurch. 
You might look forward to calling it a night too, if you were staying at The Observatory Hotel, a just-opened boutique hotel housed in the historic, Hogwarts-esque Arts Centre, the former campus of Canterbury College. Each room is unique, with its own design and character, explained interior designer Jessica Close. If mine was anything to go by, I'd say understated, luxurious and artsy.