Phulay Bay is one of only two Ritz-Carlton Reserve properties in Southeast Asia, where the natural world is as upfront as its luxury counterpart
Editor's note: See other Escape Plan stories here.
As the answer to the Amans and Six Senses of the world, Ritz-Carlton's collection of Reserve properties were designed to illuminate a rarefied level of low-key luxe and quiet unassuming service the first two hotel chains are known for. In Southeast Asia, there are two Ritz-Carlton Reserve properties: Mandapa in Ubud and Krabi's Phulay Bay. The relative remoteness and natural environs of both locations are an attractive balm to world-weary upscale travellers seeking to unplug from the resuming hamster wheel of international travel and its occasional dramas. Well, the dramas check out the moment guests check-in at Phulay Bay, with its impossibly well-manicured Edenic gardens (if the biblical location was amongst UNESCO-accredited karst hill formations). The greenery and the primordial forces of Mother Nature abound at this 54-key resort that fronts the Andaman Sea.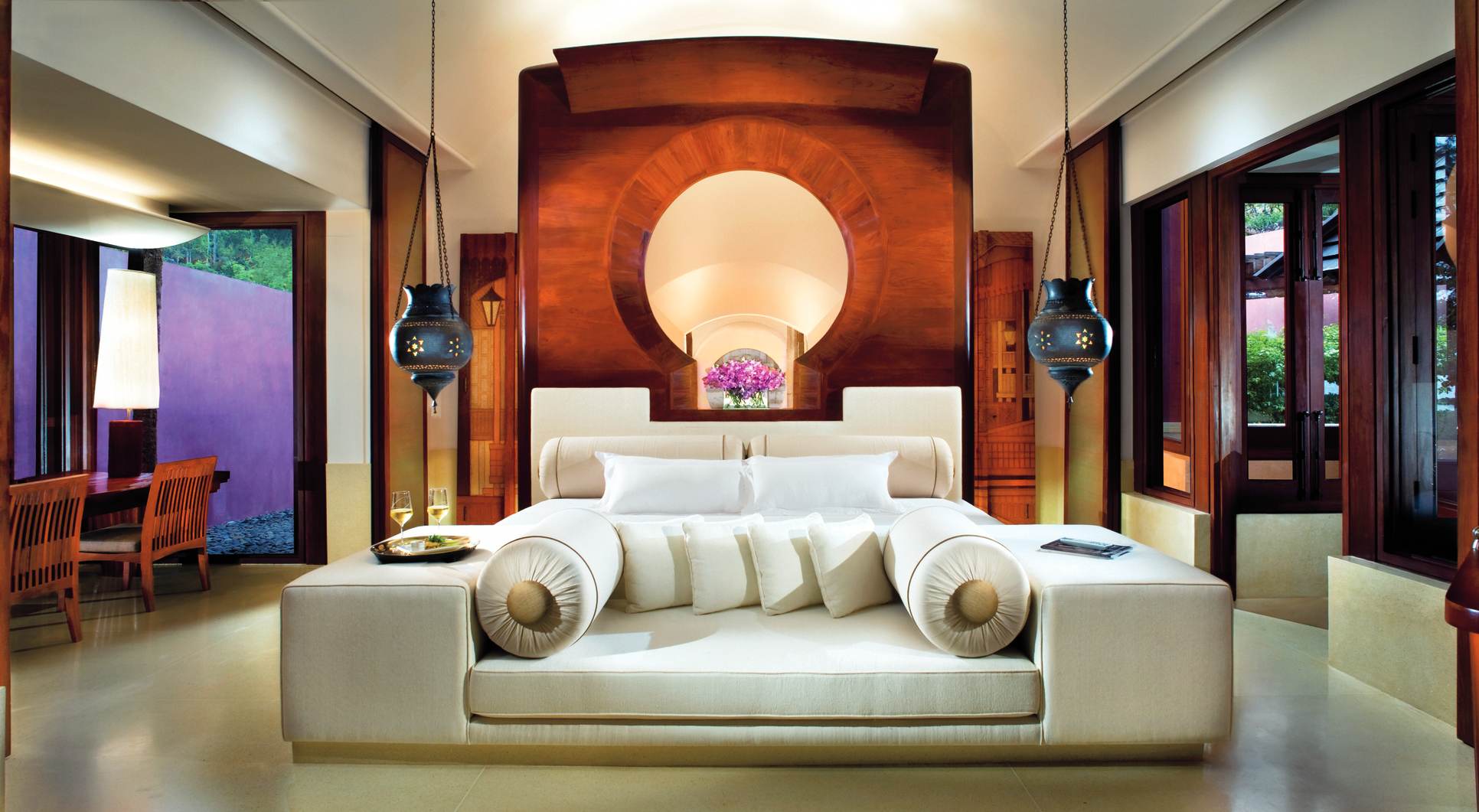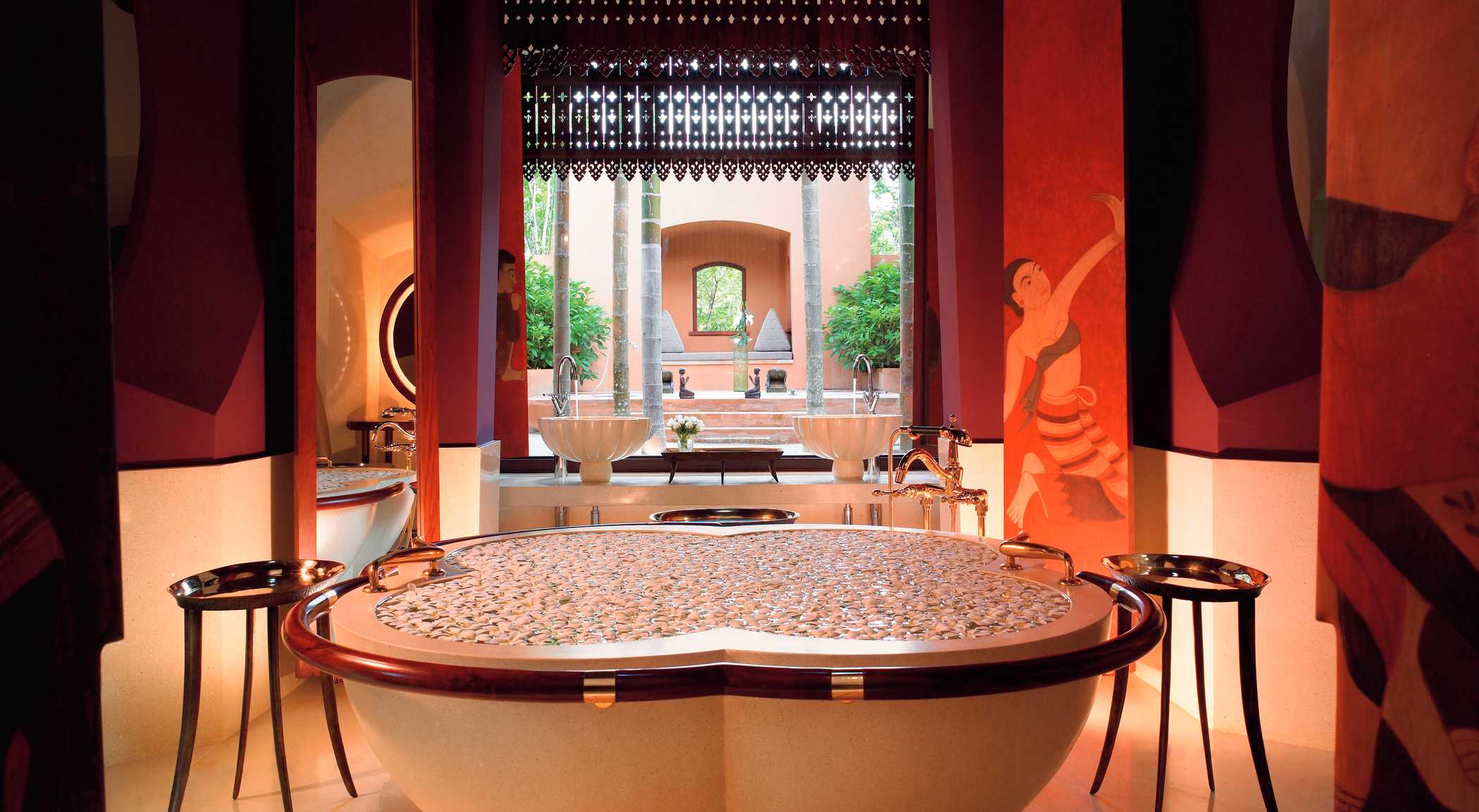 Much has been said about the property's Moorish-meets-Southern Thai design specs—a nod to travellers from the far Orient who ventured to these shores for trade in centuries past. Interiors are traditionally Thai in flavour—ornate wood etchings depicting local scenes and art forms are subtle highlights. Rooms also feature possibly the largest and cushiest beds at any resort. 
Outdoors, much of the Krabi area and natural landscape hasn't changed much since those times (besides the proliferation of 7-Eleven stores). And it's perhaps this feeling of being able to get away from it all, yet being fully centred in the modern world with 5G mobile connections that makes a stay at Phulay Bay a near effortless way to recharge one's biological batteries. Sign up for activities such as a hike up Naga or Dragon Crest mountain—it's a mythical ridge said to be home to a local protector god. It's also a great way to perk one's fitness routine with the reward of standout views of the region's staggering topography upon reaching the top. And if carefully timed, an early morning start would, weather permitting, guarantee chances to catch a spectacular sunrise.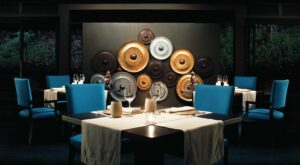 For those preferring to fly and flop by the water, the resort has an intimate if slightly vibey pool scene. Phulay Bay has been known to host off-the-radar celebrities and reality TV 'stars' wanting some time away from the cameras and velvet-roped nightclubs. Cocktails, healthy salads as well as not-as-healthy burgers and pizzas made on the spot can be ordered at Plai Fah, the breezy open-air bar. However, regulars usually save their stomachs for dinner, which can be a real treat. At Sri Trang, the resort's Thai restaurant pays homage to the art of plating exquisite yet unfussy Southern Thai dishes. Here, Chef Aong—who has cooked for Thai royalty along with international stars and statesmen—consistently rolls out winners such as the Senmee Gang Foo, a flavour-packed punch of yellow crab coconut curry served with vermicelli. With her deep understanding of how to balance the palate with flair, Chef Aong is liberal with chilli spice and generous with her use of coconut milk, has a medium hand on the sweetness level, and exercises more restraint with the tart nuances. The result: a dish you'd want to order the next day, and possibly the one after that. 
Another pleasantly surprising experience takes place at The Spa, with its water supply powered by streams from Naga mountain. Traditional treatments and classic modalities are highlighted here. There are no cryotherapy chambers or high-tech skin perfecting machines. What's on offer, though, are experienced therapists who know what works for guests. Take, for instance, the Kerstin Florian brightening facial—an unassuming combination of holistic skincare products and a facial massage that crafts a noticeable glow lasting for at least a week. 
But schedule your facial after your Hong Island excursion, the resort's daily longtail boat trip to the Thanbok Kharanee National Park. The collection of islets is also looking suitably rested and well-groomed after a two-and-a-half year hiatus from tourist hordes. It's a great way to catch some sun. The sand is still powdery white as if sprinkled from a salt shaker, and the water that darts in hue from jade to aquamarine remains as warm and inviting as ever.